Top image: Stephanie Lee / RICE file photo
Everyone's gone through this at least once: Purchasing something so costly that you need to jump through mental hoops to justify your splurging.
Then there's 'Girl Math'. Here's the idea: 'Girl Math' is all about breaking down those jaw-dropping purchases into their cost-per-wear. If a $2,000 necklace lasts you the rest of your lifetime, its cost-per-use is less than $1.
So, according to this logic, it's practically free. You have to love that kind of rationality.
But why be proud of expenditure when you can parade your savings? Singaporeans share their love of cost-saving lifehacks—specifically, their 'kiam siap math.'
---
"I graduated approximately five months ago, and I still carry my student card for student discounts.
All my friends do the same, especially when we want to snag student tickets for movies. Can you imagine watching Oppenheimer in the cinema for $7? It's such a steal! Fortunately, we haven't been caught yet. My friends always joke that it's all about skill–finding the perfect way to hold our card to cover the validity date with our thumbs ."
– Zeston
"This might be pretty common, but I used to eat half of my lunch to save the rest for dinner. I still do it occasionally when the portion is too large for me to finish.
The most recent example I can think of is cai fan. I always visit this one store in Bishan because of their generous servings. When you think about it, this tactic essentially grants you two meals in one. If I had purchased two meals that day, I would have been at least $10 poorer. Instead, I only spent $6 that day! I'm no economist, but I think that's a pretty good deal."
– Jacinta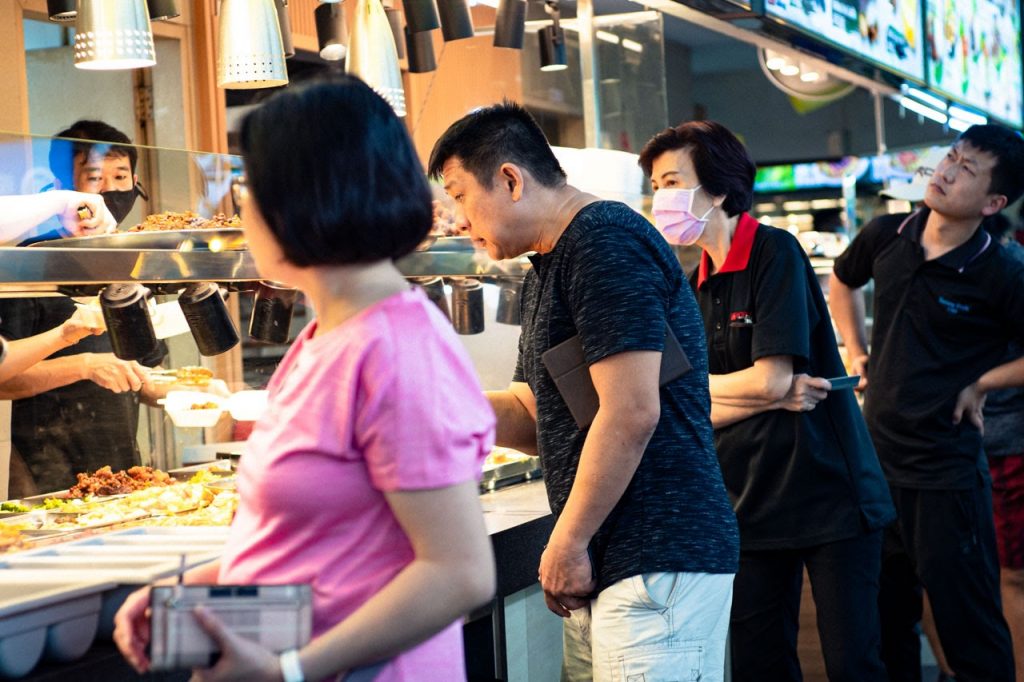 "During junior college, my spectacles broke after a particularly intense basketball game. A friend with notoriously terrible aim hit me square in the face while passing the ball.
My initial instinct was to replace it. But I ended up repairing it with scotch tape and using it for another year. I honestly have no idea why I didn't buy a new pair. I mean, spectacles aren't exactly cheap, so it felt like a waste to dispose of them. My mum still teases me about this incident—never mind that I was trying to save her that few extra bucks."
– Sam
"One useful trick I've learned over the years is to prepare your own drinks instead of purchasing beverages.
It may not seem like much, but why spend that additional $1.60 for teh peng when you can make it yourself? Usually, I'll buy those $5 for 50 teabags online and brew a jug at home. Before leaving for work, I can pour some tea into my tumbler, and I'm good to go. It's convenient and saves me those extra few bucks."
– Rui Ming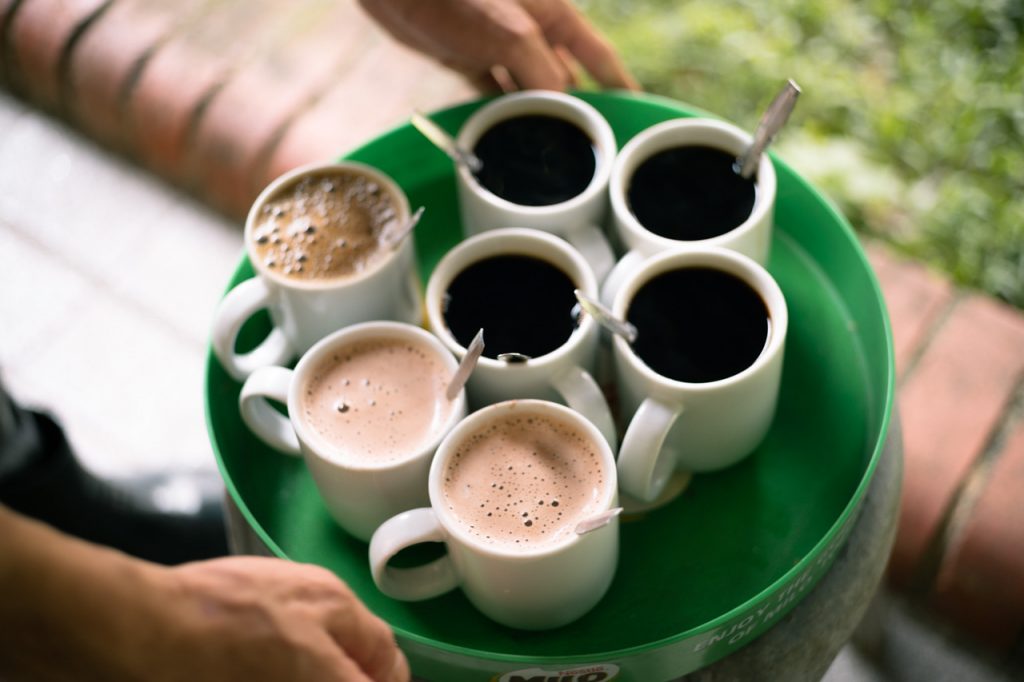 "I only get haircuts once every six months.
I'm currently four months overdue for a haircut. Luckily, mullets are trendy these days, so I've been passing it off as a style choice. I dread the day it eventually goes out of style. My friends have been begging me to relinquish that $15 and go for monthly haircuts."
– Ayaan
"Over the past few months, I've been wearing a pair of sneakers held together by duct tape.
It's not that I don't have the money for a new pair. I do, but it was a pair of Converse that I got as a birthday gift from my friends. I have been wearing them every day, in school and when I'm out during the weekends. It carries so much sentimental value, and I think the duct tape adds a little character. Maybe I'll wait till my next birthday for a new pair."
– Zhi Hong
"I prefer to walk home from the MRT station. Even if it means walking for 20 minutes.
Sometimes, the bus I take home would take a while to arrive. It could be a 10-minute wait and an additional 10-minute bus ride, depending on traffic. I'm not a fan of waiting so I prefer to walk home with my headphones on—I call it my main character moment. With the public transportation fares rising soon, I think more people might start doing this too."
– Marcus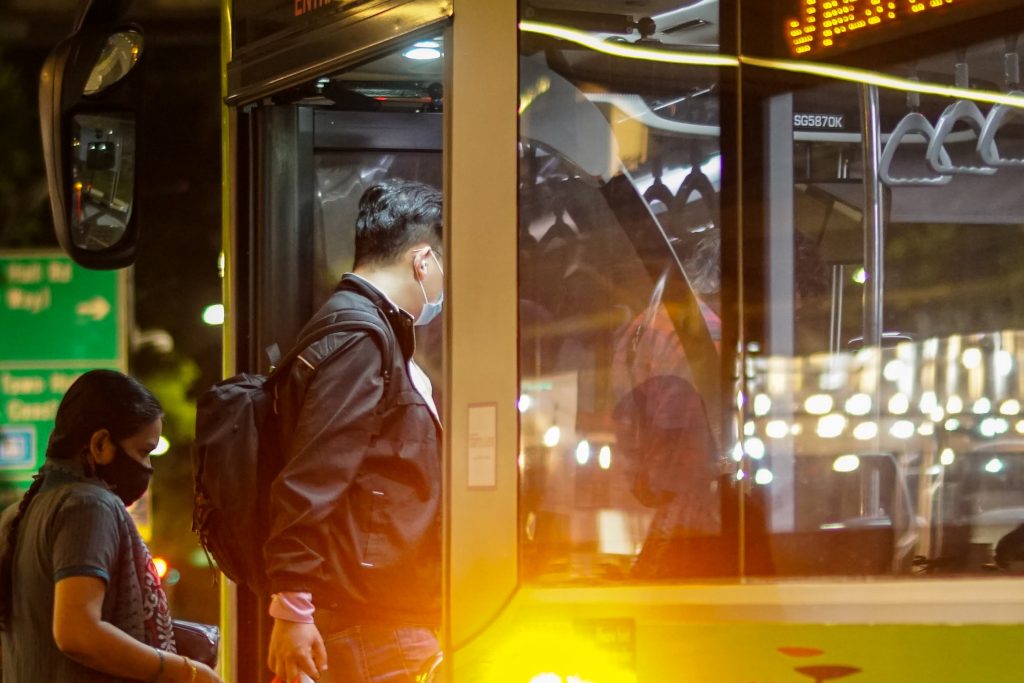 "I dilute bottled drinks I buy… to have more drinks.
Whenever I purchase bottled drinks, I start by consuming half of it before diluting the rest with water. Personally, I find Pokka's peach tea quite sweet, so diluting it naturally makes sense. At the same time, I noticed that this gives me 50 percent more beverage for the same price. It's a win-win if you ask me."
– Krystal
"I always make an effort to visit a retail store to try a shoe out before I purchase a cheaper pair online.
Recently, I've noticed that I can find products at cheaper prices online. I saw a pair of New Balance sneakers that I wanted to get, but it was around $300 in stores. After a quick search online, I found the same pair for $80 less–including shipping. I didn't want to risk buying the wrong size, so I tried the shoes first at a store before buying them online. I felt bad, but $80 is quite a lot of money."
– Keith
"I used to frequent the nursing rooms in shopping malls to refill my water instead of buying drinks from 7-Eleven. Not sure if everyone knows, but nursing rooms typically have water dispensers for parents to use.
One time… I went there after school to top up my water. Imagine my horror when the door opened and a mum and her baby were waiting outside for me. It was so awkward! Not that it stopped me from doing it again, though."
– Sarah
---
If you want to share your story with us or have feedback on our work, email us at community@ricemedia.co. If you haven't already, follow RICE on Instagram, TikTok, Facebook, and Telegram.