All images by Edoardo Liotta for RICE Media, shot on Apple iPhone 14
It's about eight in the evening when I enter Orchard Towers. Unlike neighbouring malls that are buzzing with post-pandemic dinner crowds, most establishments here are still shut.
Here, only a Thai restaurant and a convenience store draw a crowd. The rest of the mall looks as if it's still stuck in times of social distancing and retail closures.
Soon, the surviving units here would have little choice but to shutter anyway, relegating their signature bright neon facade to the annals of history.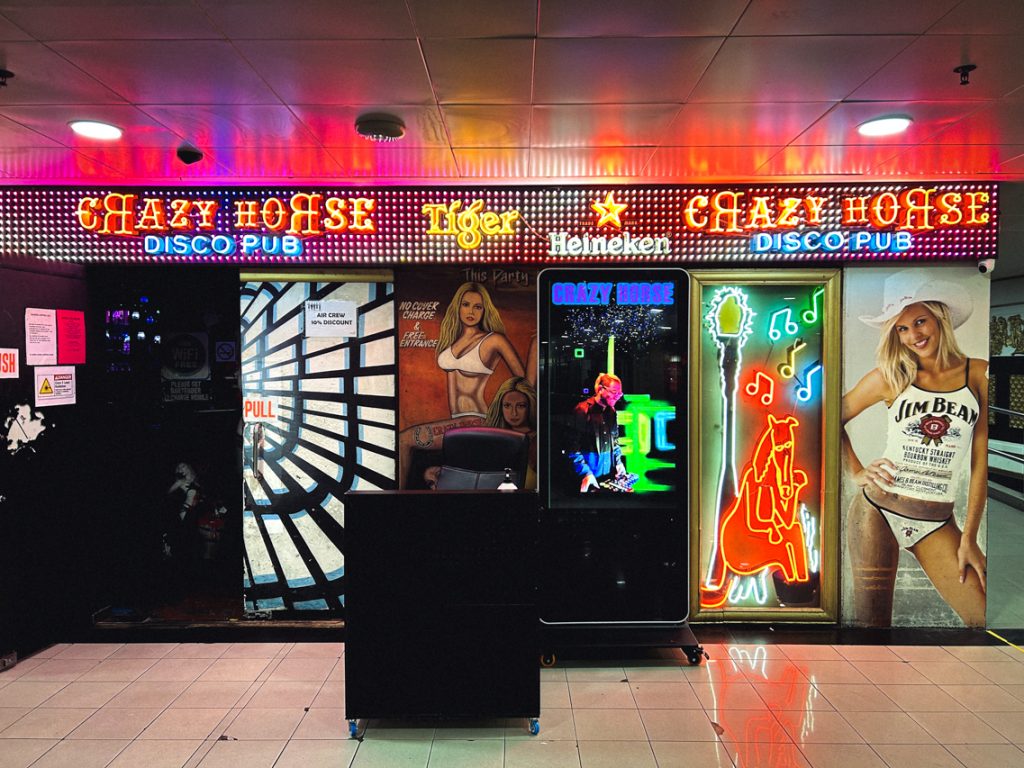 I make my way up the top floor of the mall, where a few workers from massage and beauty parlours are sitting outside their units.
Here, I meet the team behind Project X, a non-profit organisation that advocates for sex worker rights.
For close to seven years, they have arranged outreach at Orchard Towers by conducting free STI tests, distributing condoms, and overseeing the general well-being of workers.
All that outreach would soon come to an abrupt halt.
In August this year, it was announced that nightlife establishments in Orchard Towers would not have their licences renewed. This means they will have to shut down permanently by May 2023, when their current licence expires.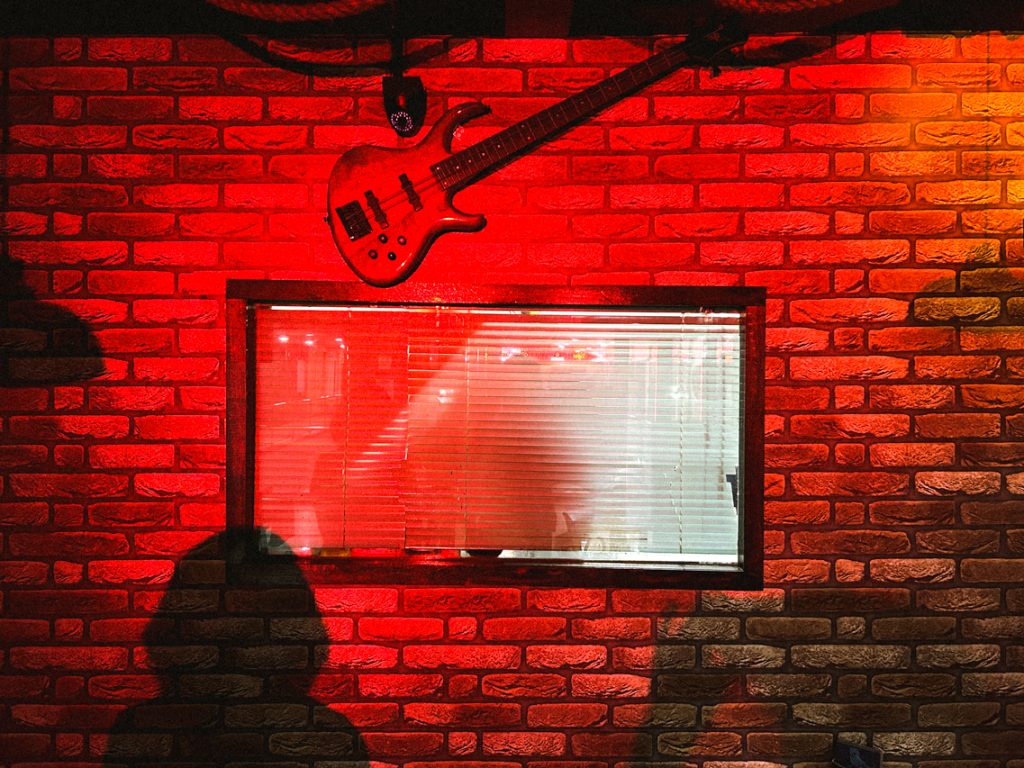 A police spokesman said that this move was due to law and order concerns, citing that "the situation in Orchard Towers remains of concern, and has not improved over the years."
In the past few decades, Orchard Towers has built a questionable reputation for itself thanks to various reports of murder, fights, and vice activities taking place at the mall.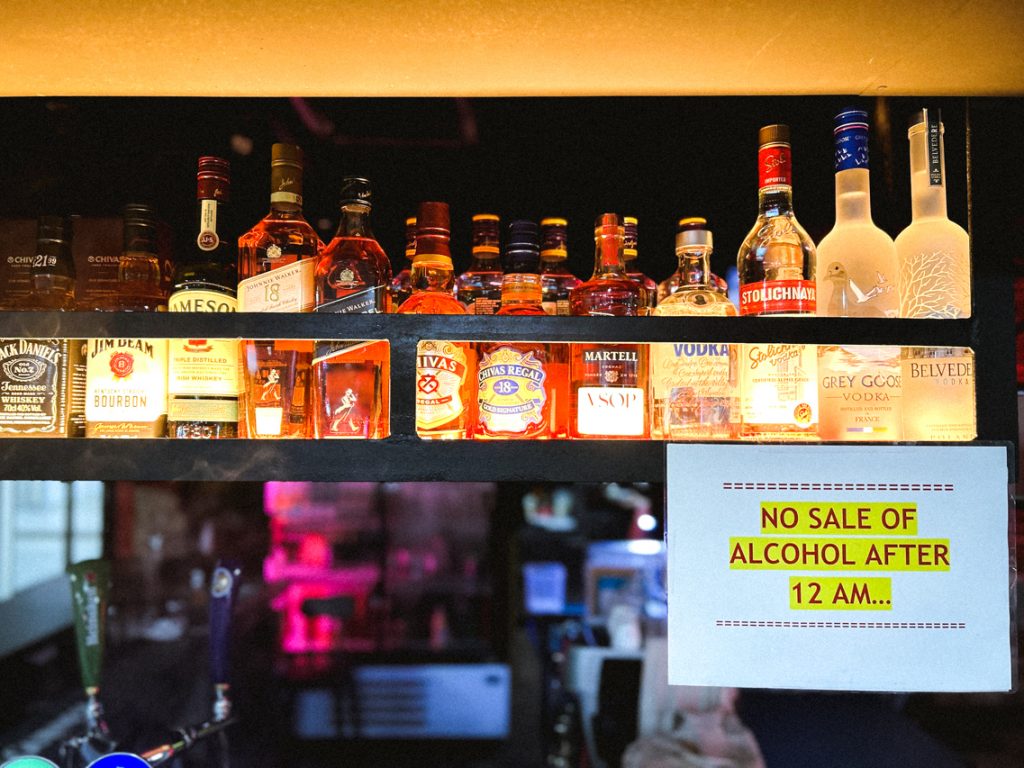 While there have been numerous reports of turmoil at the mall in the past month alone, both landlords and workers at Orchard Towers feel the portrayal is often unfair and exaggerated.
One landlord told the Straits Times that they were "willing to work with the authorities to deal with the problems, but this blanket ban penalises many landlords and operators unfairly."
"If there are incidents involving specific clubs, then penalise the specific operators, not everyone," he continued.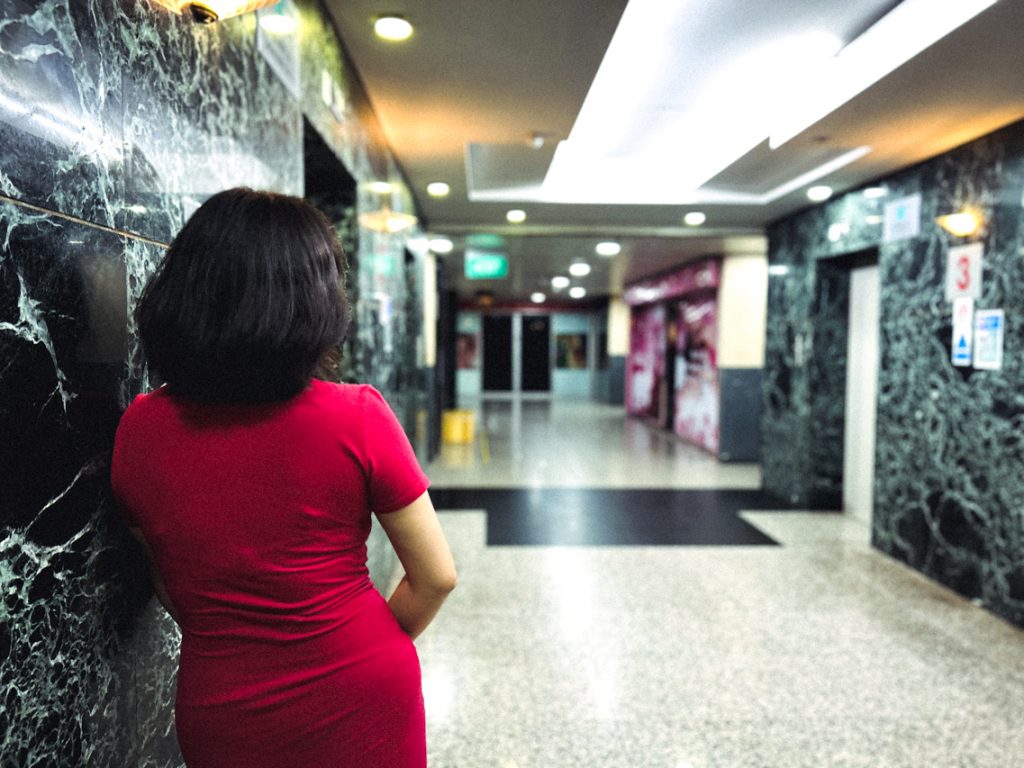 Echoing a similar sentiment, Helen, a masseuse at Orchard Towers, tells me that "it feels like some reporters are exaggerating."
"There are instances of fights and vice activities, but some of these happened long ago. It's not just in the past two years."
I chance upon a group of Filipino women at the back corner of a hallway, having drinks outside the bar where they work.
When I bring up the impending closure of nightlife establishments in Orchard Towers—which will inevitably lead to her losing her job—she tells me that the mall and the workers here are often misunderstood.
"Yes, there are cases of prostitution, but not all the girls here are like that," she stresses as we move to a railing overlooking the mall.
I offer to take a few portrait photos of her with an iPhone 14, intentionally opting out of using a DSLR to avoid drawing unnecessary attention.
Admittedly, I was concerned that the mall's frigid lights would let us down—but the phone's larger camera sensor made quick work of the surroundings. I show her the photos I shot. Her eyes lit up.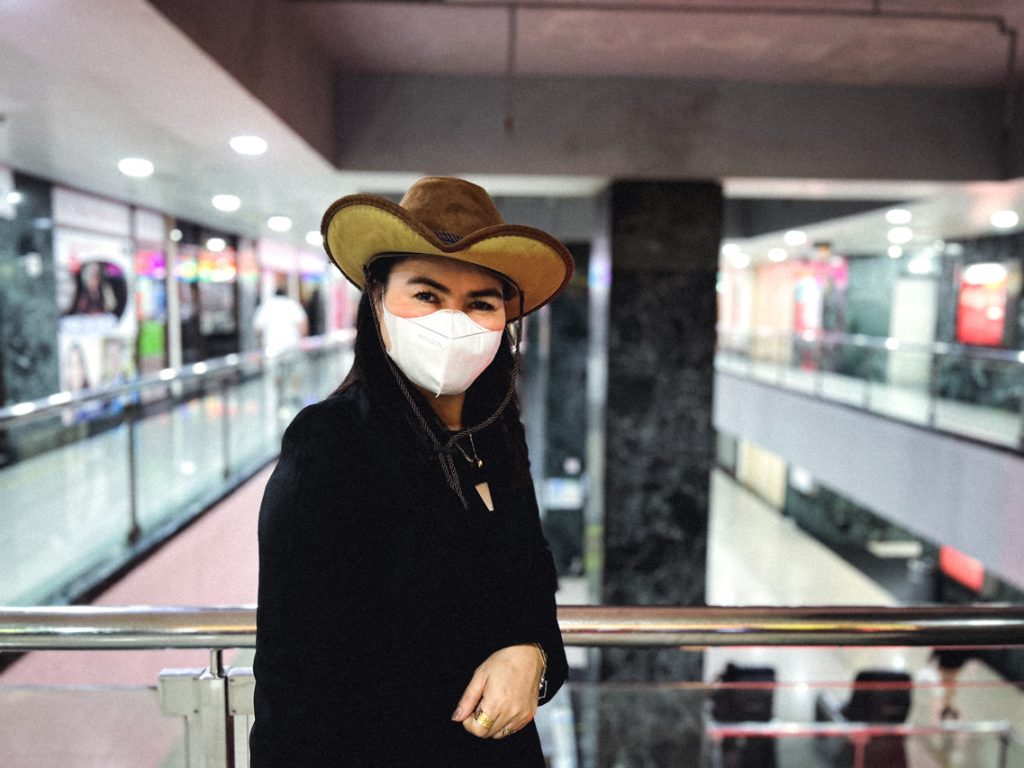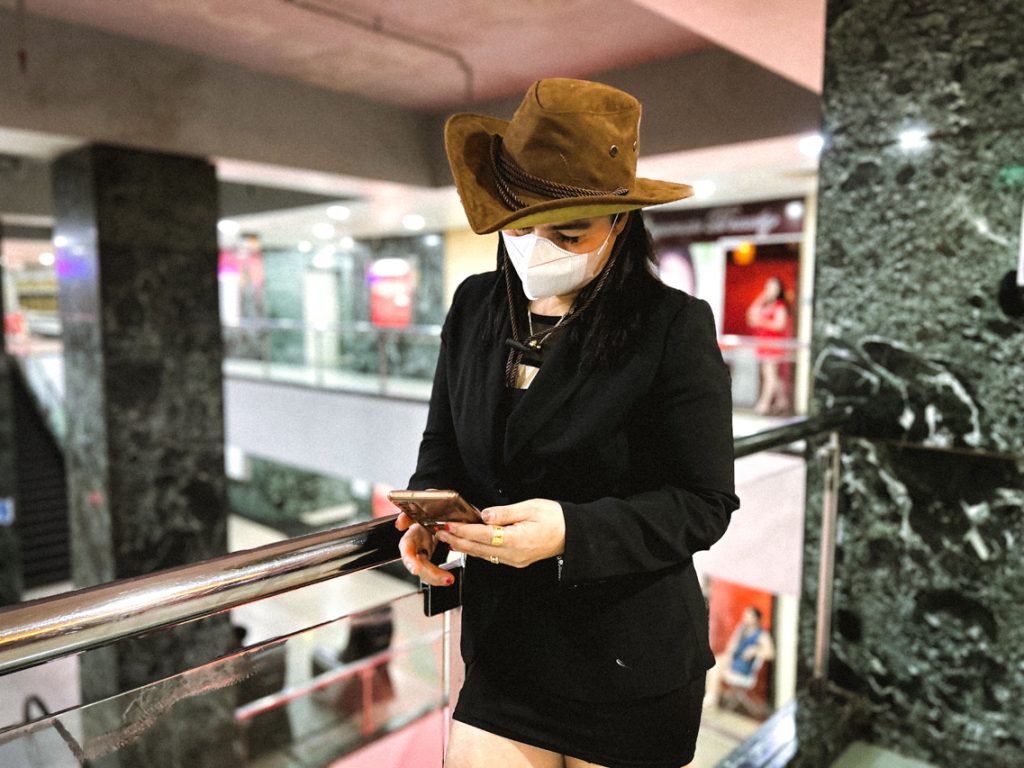 She openly shares that she has had a vastly different experience at the mall as compared to the reports online. It's here that she built a solid community of friends and colleagues over time, and has many memories of moments they spent together singing, dancing, and eating.
"Every day we eat, and then we dance, we drink, we sing, and we're always happy. My favourite part of Orchard Towers is eating Tom Yum together downstairs."
After chatting for a few minutes, she tells me she needs to return to work, disappearing into the bar she works at with her friends.
As I prepare to leave for the night, I get a glimpse of the warm relationships between the workers here. I spot two masseurs vividly greeting an older man who also works at Orchard Towers as he brings them food to eat.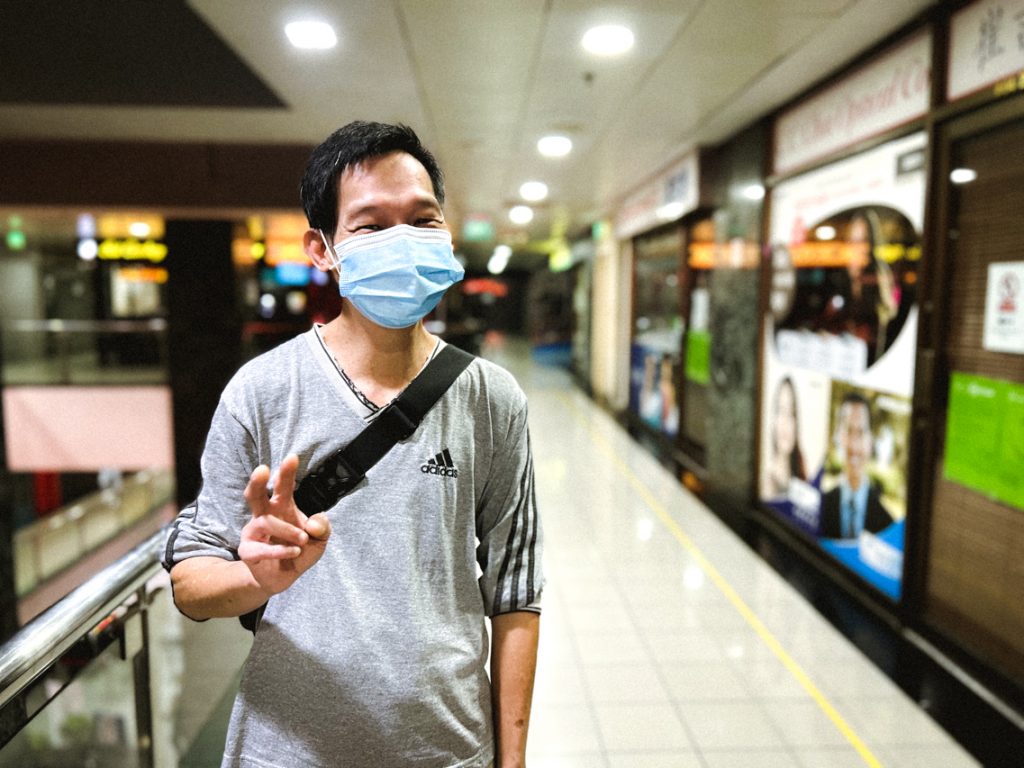 I approach him, and he proudly tells me that he has been working at Orchard Towers for 35 years. He gamely and readily poses as I take several portrait shots. The background units behind him, many closed, easily blur into a dreamy bokeh.
"I've been a masseur since I was 16, and I'm 51 now," he shares, smiling with his eyes.
"When the girls need a massage, they will call me. I will give them a foot massage or a shoulder massage. I bring them food sometimes because I know they work late. One of them stays near me so she'll always drop me home first when we leave."
I ask for his thoughts on the impending closure of the mall. "Of course, we are worried for them," he says candidly. "We made friends with them—we are worried because they will lose their jobs."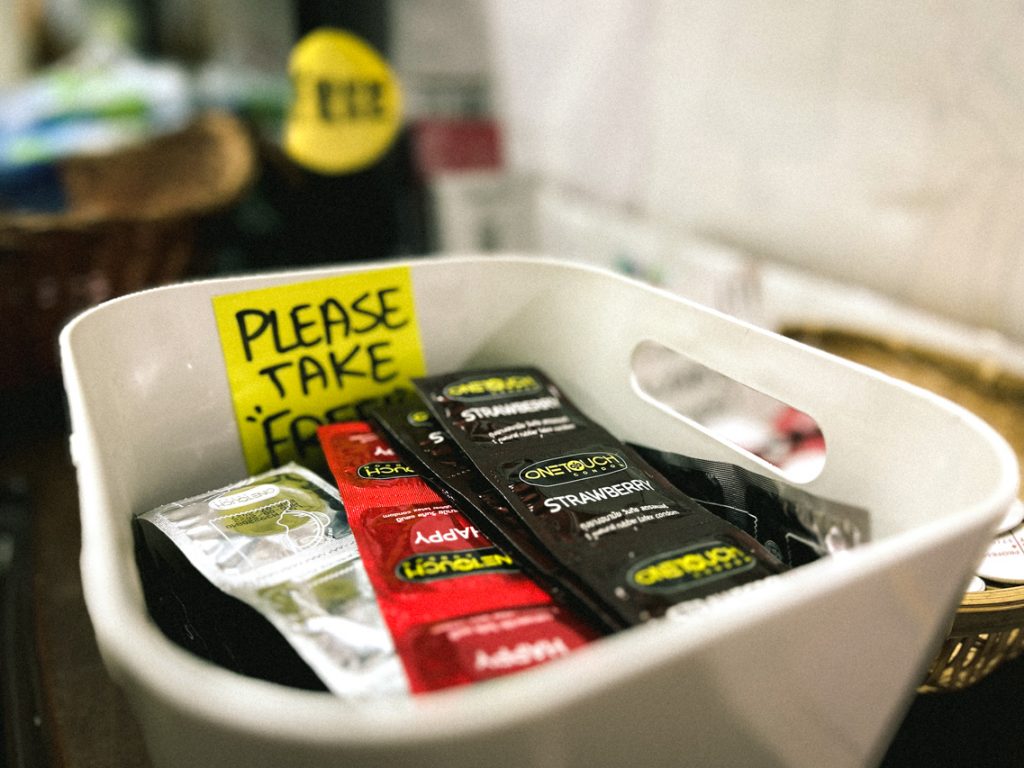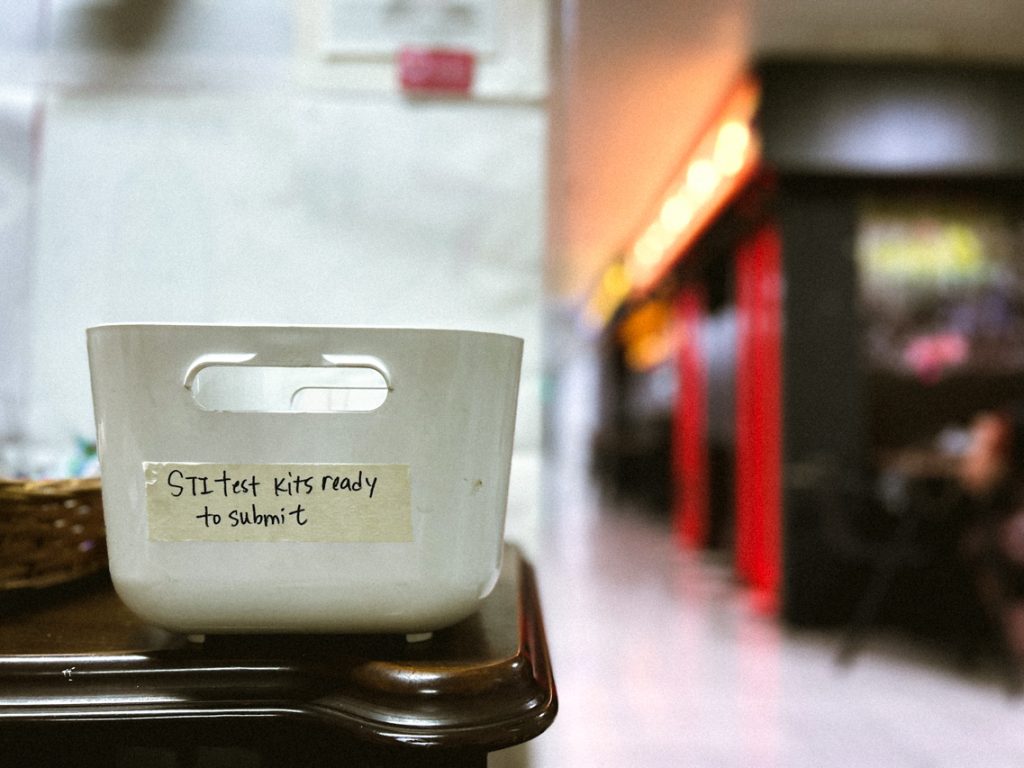 I make my way back to the Project X team, where I speak to Vanessa Ho, the executive director of the organisation.
"I think Orchard Towers is a place the media really likes to demonise," she tells me. "Since the murder that happened a couple of years ago, Orchard Towers has been making the headlines for all the wrong reasons. I feel like a lot of times they try to make all the bad things that happen here the fault of the sex workers."
"Yes, there are lots of problems with Orchard Towers and how it's managed, but I think there is scope to work together to build a proper entertainment district. We can fix the building and put up legislation so it becomes a properly managed entertainment district," she continues.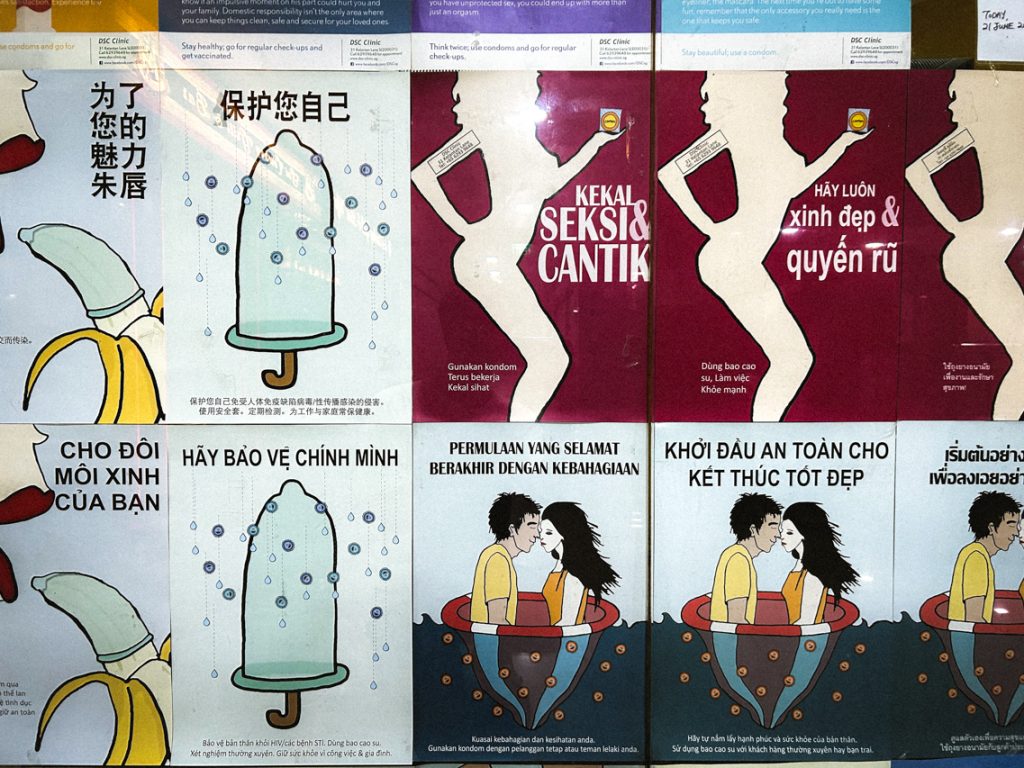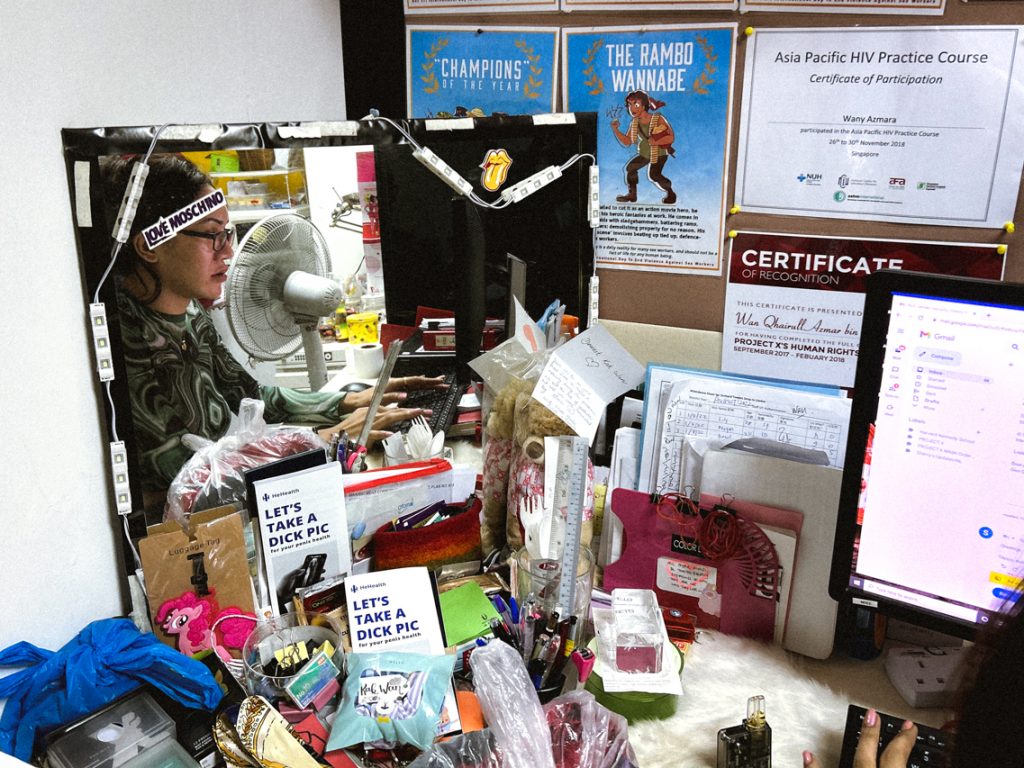 Vanessa references Geylang, where anti-vice police have oversight of the brothels that are run according to regulations. The workers there, for example, need to go for regular check-ups to keep their licences.
If a similar structure could be applied to Orchard Towers, Vanessa believes it would benefit landlords, clients and workers.
Simply closing down the activity at Orchard Towers could have unintended consequences. Vanessa says we should be prepared to see the possibility of a dispersal effect—when the attempt to shut something down causes it to pop up somewhere else.
"Rather than it spreading out all over Singapore, why don't we centralise it and control it, put regulations, and protect the people who make a living in this space?"
---
If you want to share your story with us or have feedback on our work, email us at community@ricemedia.co. If you haven't already, follow RICE on Instagram, TikTok, Facebook, and Telegram.