Top image: Stephanie Lee / RICE File Photo
#PowerOn! #EmbraceEquity! The hashtag epidemic has activism in a chokehold—and International Women's Day is no different.
It's a day set aside to celebrate women's achievements (just one day? Pfft). Dating back to the protests and movements in the 1900s for gender equality, it came hand in hand with the fight for women's suffrage and the call against workplace discrimination. Demonstrations and parades abound, led by women, for women.
It was only when the United Nations (UN) officially adopted the 8th of March as International Women's Day that it got global traction. Since then, it has become a day of commemoration to re-establish the UN's dedication to achieving gender equality and to celebrate the achievements of women.
But when we talk about these achievements, does the degree of accomplishment matter? Can a basic bitch be recognised for her own version of empowerment too?
What IWD Usually Looks Like
In modern-day Singapore, International Women's Day is a commercialised festivity—or rather, a social media movement. Distancing from its political roots, it's now an opportunity for corporations to brandish their women in power and show their audiences how progressive they are. A far cry from what IWD first looked like more than a century ago.
Nowadays, with day-specific promotions and sponsorships, it looks no different from your 11.11 and Black Friday sales. This move towards commercialisation appears to be a calculated decision, all starting with the launch of an official website in 2001.
The site, unaffiliated with the UN, is often assumed to be the official website for International Women's Day. With big-name corporations and sponsors on board, it runs an annual campaign that often outshines the UN's actual theme.
This year, the theme is #EmbraceEquity, which has been largely adopted by most organisations. The hashtag holds 92,300 posts on Instagram at the time of writing. The company behind the website, Aurora Ventures, works mostly with corporations and creates a largely business-centric spin on the holiday.
Perhaps it is because of this business-centric focus that the stories of women selected to be in the spotlight tend to lean towards career-driven ones. More often than not, they are inspiring, trailblazing, stories of leaders who have broken the glass ceiling in the workplace. Women who aren't as strong or trailblazing are left out of focus.
Empowerment Outside the Boardroom
Are our everyday women, the Average Jills, also not empowered? We don't always have to make breakthroughs and lead world-changing movements to be celebrated. Maybe just showing up to work at the peak of period cramps is something that is already worth celebrating.
Facing struggles of mental health and workplace discrimination unique to them, they should be empowered regardless of whether they have 'succeeded' in the traditional sense of the word.
It goes without saying that trailblazing women should absolutely be celebrated. But to all the women out there who are struggling to get by, we see you. It's easy to feel inadequate when our feeds are full of success stories. So let's celebrate the everyday—and sometimes overlooked—aspects of womanhood.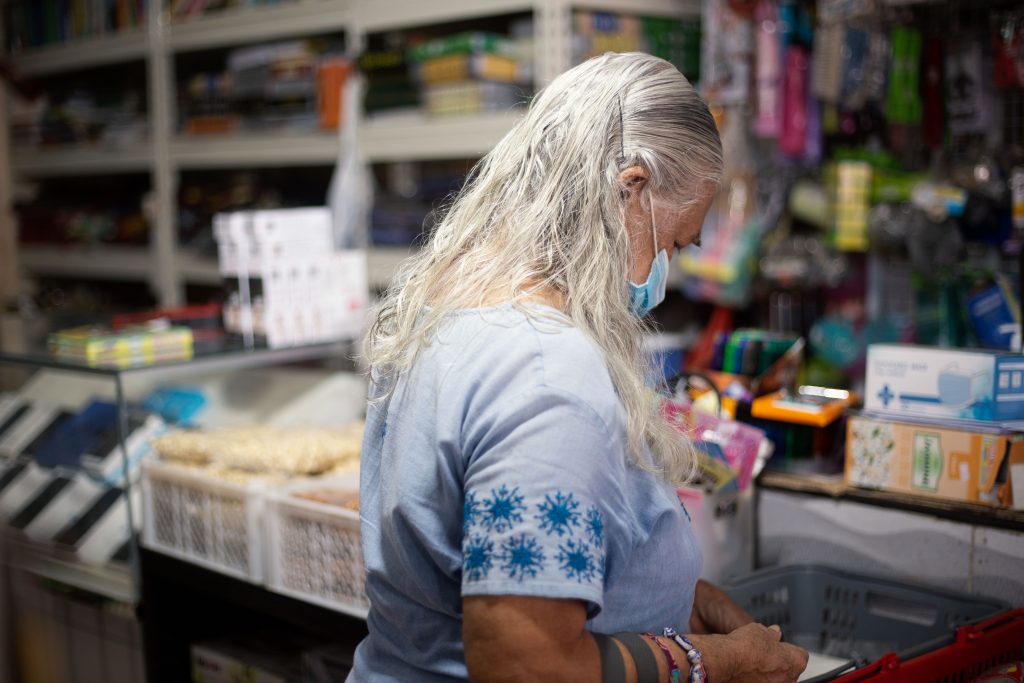 ---
The Mothers and Homemakers
We all know that girl with the list on TikTok. Mostly inspired by videos of actual parents or pregnant mums on TikTok, the viral list by @yuniquethoughts lists 35 pros of having kids and a staggering 350 cons. The pros are pretty heartwarming ("You have a chance to be the parent you didn't have") but the cons are downright terrifying ("Body can painfully reject the baby").
At a time when furbabies and houseplants are outstripping real babies in popularity (or at least that's what it feels like), choosing to go the 'traditional' route of having kids requires no small amount of temerity. Quitting their jobs and becoming stay-at-home mums is probably an even harder decision to make for some, and not exactly a choice for others.
It almost seems like any decision a woman makes about having kids and childrearing is attached to some form of stigma. Everyone from stay-at-home mums to working mothers has to battle stereotypes and judgements from strangers. For those who are set on doing motherhood today, especially more power to you this International Womens' Day.
The Women Who Make the Most of Their Pretty Privilege
Pretty privilege is self-explanatory. Conventionally attractive people have long been afforded perks and more opportunities than those who aren't as good-looking.
It can also be a double-edged sword—influencer and tuition teacher Brooke Lim shares in a TikTok that pretty privilege has led to people taking her less seriously in the business world, as her success is attributed to her appearance.
Men have created a world where looks are everything, so why not make them pay—literally?
Case in point: influencer and entrepreneur Tammy Tay, 30, is making a "five-figure sum" from OnlyFans each month, and is on track to repay a six-figure business loan, she revealed last September. And so it goes for the many other women who do the same to make sweet dough. That's empowerment too.
The Basic Bitches
It takes a special type of woman to rock that Gentlewoman bag with pride. You know the one. The printed tote bags from the cult favourite Thai brand seem to have Singaporean women in a trend-hopping chokehold. With their popularity, however, they've also now become synonymous with "basic".
At the start of the year, Instagram account @gentlewomanbaginsg popped up, dedicated to spotting the bags in the wild. The scrutiny, though, has made some women uncomfortable. One woman told Zula that she now feels "more self-conscious" when she totes her Gentlewoman bag.
Funny how this always seems to happen whenever women find themselves a new trend or hobby.
In a similar vein, stereotypes like The Lululemon Girl and CBD Girl seem to ridicule the 'basic' girl who loves yoga, wears Love, Bonito and loves a hearty bowl of fish soup. When these ladies get belittled for what they #livelaughlove about, does that align with embracing inclusivity and diversity? We hereby summon the Defender of the Basic.
The Unabashed K-Pop Fangirls
For decades, fangirls have endured a bad rep. Fanboys haven't exactly caught the same heat.
Before the term "fangirl", there was "groupie". Either way, both terms serve to devalue female fans; their behaviour labelled as madness, hysteria, and obsession.
Whether it be a photocard in your phone case or a sticker on your laptop, showing off your love for your favourite K-Pop stars is a subtle act of indulgent rebellion we can get behind. Not much else to be said here.
All the Single Ladies (Put Your Hands Up)
We'll just come out and say it: Men are trash.
Sometimes they can't handle being friend-zoned. Or they might be among the thousands of men feverishly camping on Telegram chats for leaked videos of women. Or they just don't wash their hands.
If you're a woman who's still bravely navigating the dating scene and giving men with questionable hygiene a chance, we think you deserve a trophy.
The Fitspos
Girls have always traditionally been pressured to look slim, thin, and demure. That's what's considered feminine. But empowerment goes to all the gym girls who stick to the beauty standard to define a fitter era of femininity.
What have the female contestants in Physical 100 proved as they fought with men on equal grounds? Girls belong in the gym too. But you don't have to prove yourself in a TV show to be celebrated.
The fear of even stepping into gyms that tend to be male-dominated is overwhelming. The risk ranges from as small as being side-eyed if your form is wrong to straight-up harassment. The alternative, women-only gyms, aren't exactly ideal either.
So if you're braving it all for those gains, kudos to you too.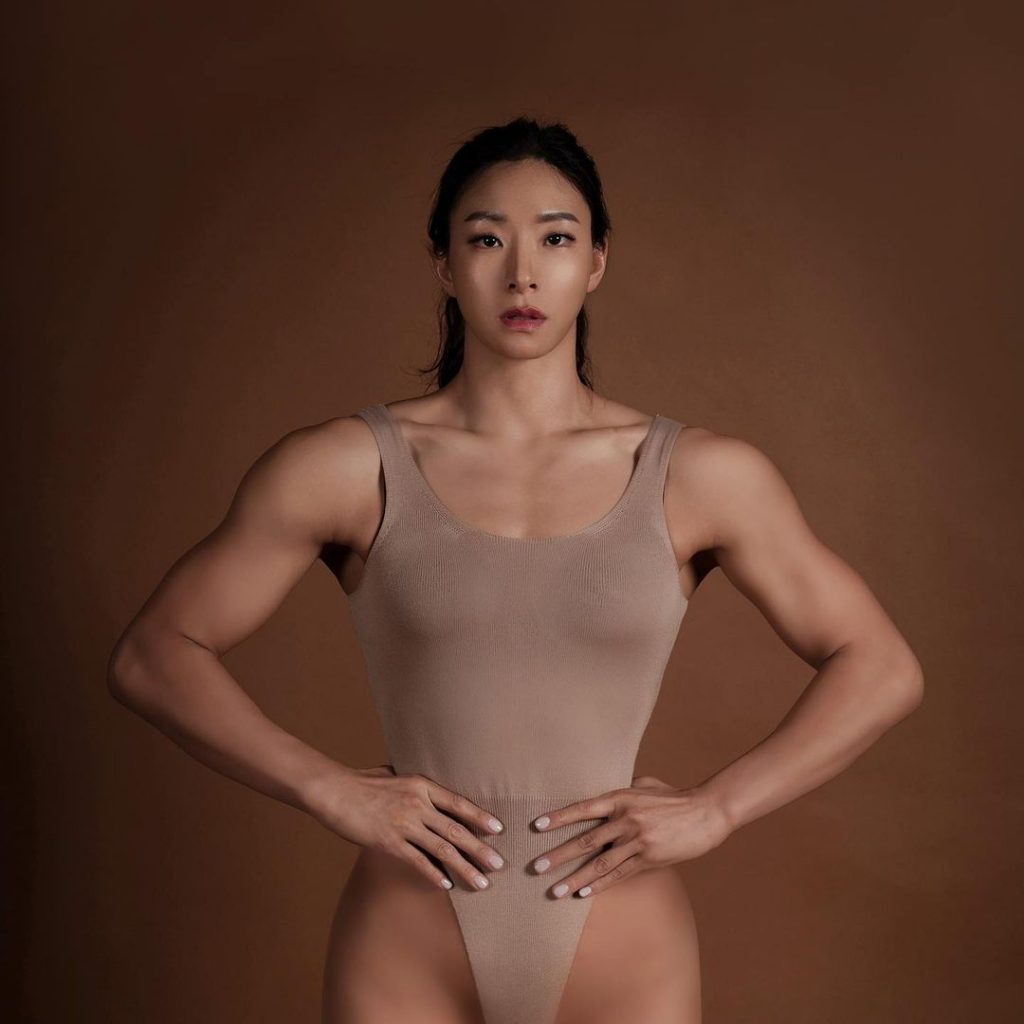 An Ode to All Women
This International Women's Day, let's remember that empowerment can come in different forms. We all start out in different places, and as much as there is a push towards 'embracing equity', it can't be overlooked that we women are often on a different playing field from men. Even among women, opportunities vary vastly depending on race, sexuality, and socio-economic class.
We're also not saying that success is linear, or that women aren't multi-faceted—your ultra-successful trailblazers could very well be K-Pop fans too.
International Women's Day belongs to all women: The women who have made it to the top, those who are trying to make it there, and those who are simply living their best basic life.
---
If you want to share your story with us or have feedback on our work, email us at community@ricemedia.co. If you haven't already, follow RICE on Instagram, TikTok, Facebook, and Telegram.