All images by Zat Astha for RICE Media, shot on Apple's iPhone 14 Pro
The last time I visited Jakarta was as a child of eight, back in 1993. Safe to say, my memory of that holiday is as good as non-existent.
A year later, my family went to Bandung to visit Gunung Tangkuban Perahu. "There are pictures," my mom reassures me.
As an adult, my most vivid memory of Indonesia was a solo trip to Bali that, unbeknownst to me, would pave the way for all other future solo trips. Bali, I remember, was hot and bright. And, as someone who loves the concrete jungle more than an actual one, has beautiful beaches that were completely wasted on me. It's a win for the city.
So when the time came for me to use up my double-digit leave balance for a break, I thought: Why not Jakarta?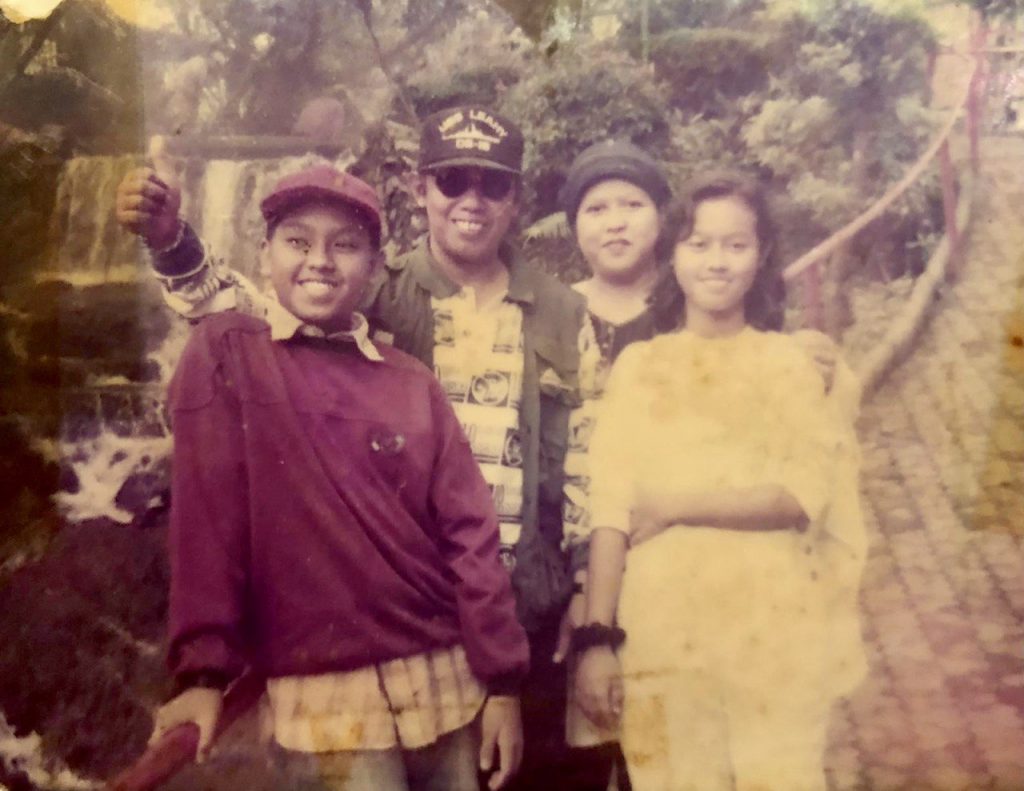 "I've never been, I don't know what's there. Think of all the adventures we could have," I told my best friend over Telegram. As a career lady on a sabbatical, she expressed little resistance to my whimsy.
When it came to outsourcing information on what to do, where to go, and which places to visit in Jakarta, I, like a true millennial, took to Instagram. I got very little response, almost as if no one had any idea what to do in the capital city of Indonesia.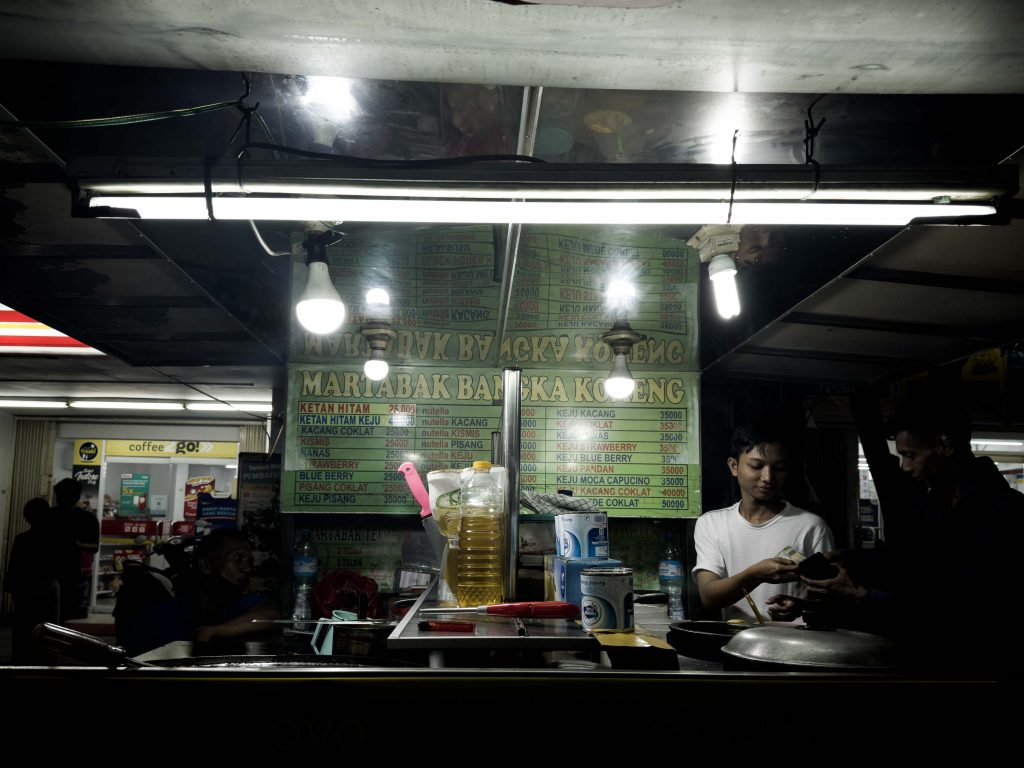 "Street food," Ilyas, RICE Media's Editor-in-Chief offers. "And stay near a mall," he adds. "It's much easier to get around."
A few days later, with little to go by way of an itinerary, I shared my enthusiasm for visiting Jakarta for the first time as an adult with an Indonesian freelancer, Alice. "Why Jakarta? Jakarta is so boring," she remarks without hesitation.
Admittedly, Jakarta isn't the first city Singaporeans consider when hankering for a quick weekend getaway. We're more enamoured and hard-geared to gravitate towards Bangkok for cheap shopping (think JJ market and Platinum Fashion Mall), Malaysia for good food (though Singaporeans would rather sooner be forced into a circuit breaker than admit that Malaysia has the better food), and Vietnam (for its ✨culture✨ I was told).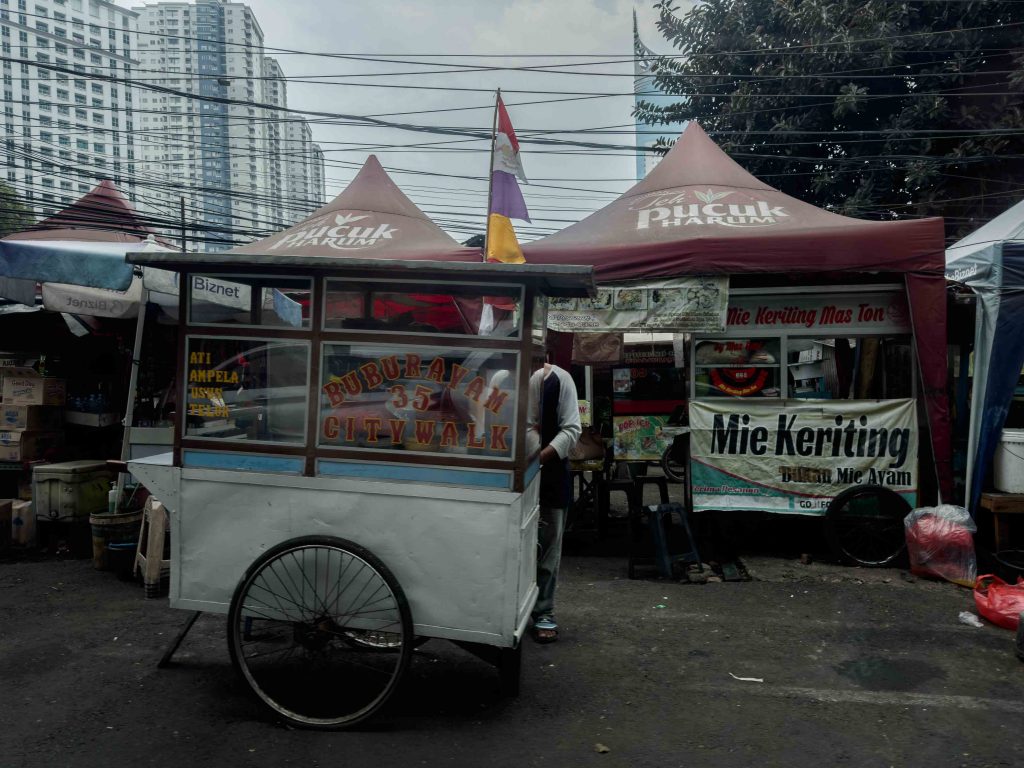 It helps that the strength of our currency means lower opportunity cost, even if all you do in Bangkok is salivate and drool all over your Crab Meat Omelette. When time is the more valuable currency, money becomes a mere means to an end—even if that end is not as worthy as you imagined.
"It's only XX dollars. It's okay," we tell ourselves.
With little preparation and a generous dose of faith in our combined years of travelling to far-flung places, my friend and I packed our cabin-sized suitcases and headed for Jakarta.
That I had Apple's latest iPhone 14 Pro in hand to capture my first, and hopefully not the last, trip to the capital city was but a happy coincidence.
DSLR? Mirrorless? Pfft. I don't know her.
A Dreamy Sepia Fog
The first two days of my arrival were a literal fog. I thought it would be hard to capture the scene but the iPhone 14 Pro ProRaw 48 megapixel image format captures everything like a dream.
I had completely forgotten about the poor air quality of Jakarta and, more surprisingly, how I would be so negatively affected by it. At high noon, the entire city is enveloped in a dreamy sepia filter—except it's anything but.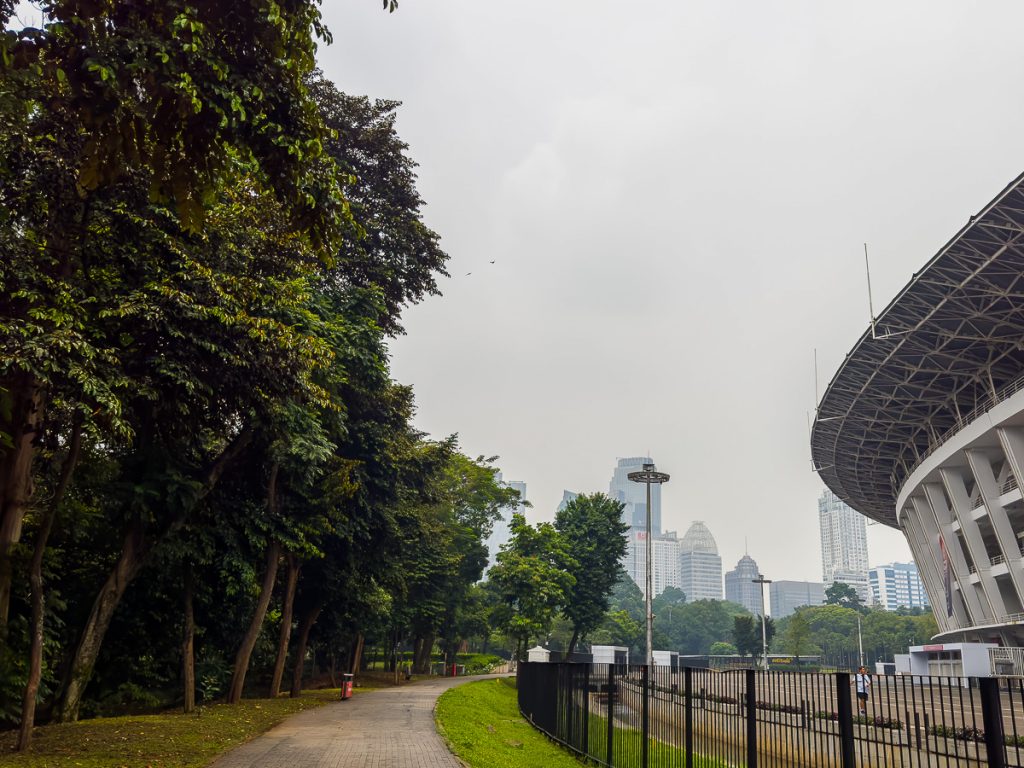 I reckon my privileged respiratory system is more accustomed to the pristine air of Singapore. Whatever the case, the first two days saw me walking around the city—masked up and sniffling like a recent widower. My eyes were watery, and my nose was incessantly stuffed as if working overtime to filter out dust particles from the heavy air of smog.
I theorised that it was a simple matter of acclimatisation, a hypothesis proved true.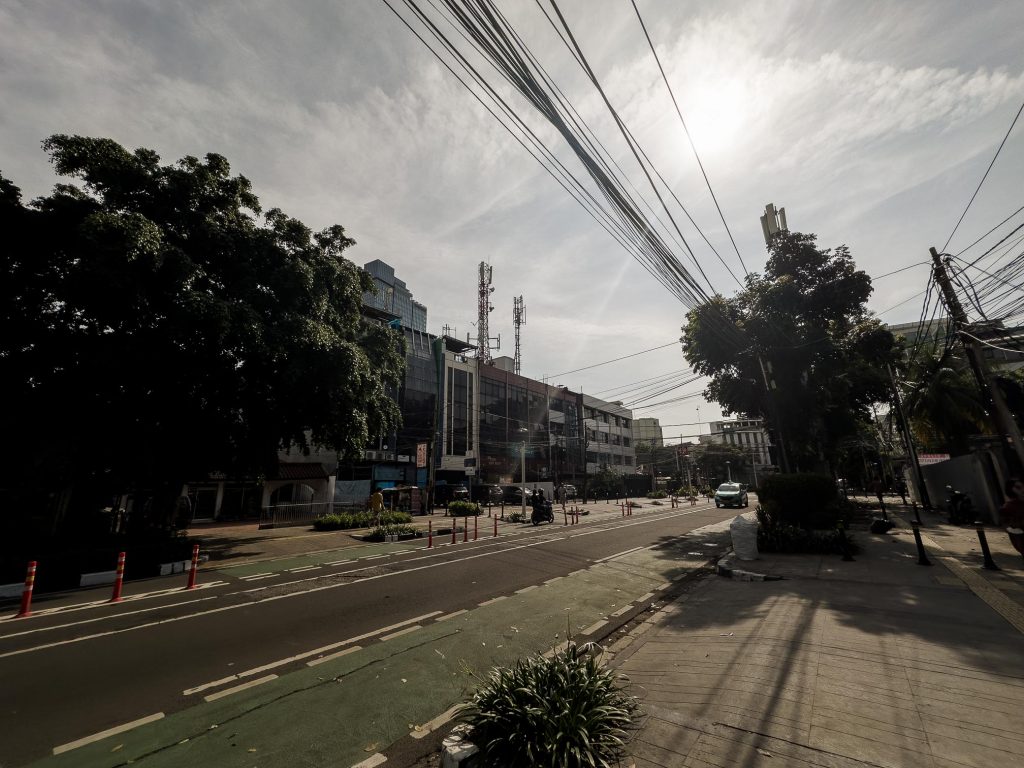 Things aren't always so dire. On weekday mornings, before the city awakens from its slumber, the cleaner air affords visitors a temporary peek at blue skies and green trees. Where I stayed, in the ultra-hip area of Menteng, the clear mise-en-scene meant a clearer view of the neighbourhood.
On weekends, the air quality improves so dramatically that residents would take to the sidewalks for a spot of morning jog and leisure cycling on designated road lanes. Jakarta has already established 63 km of special bike lanes across the city and plans to add another 101 km this year.
Where Have All the Tourists Gone?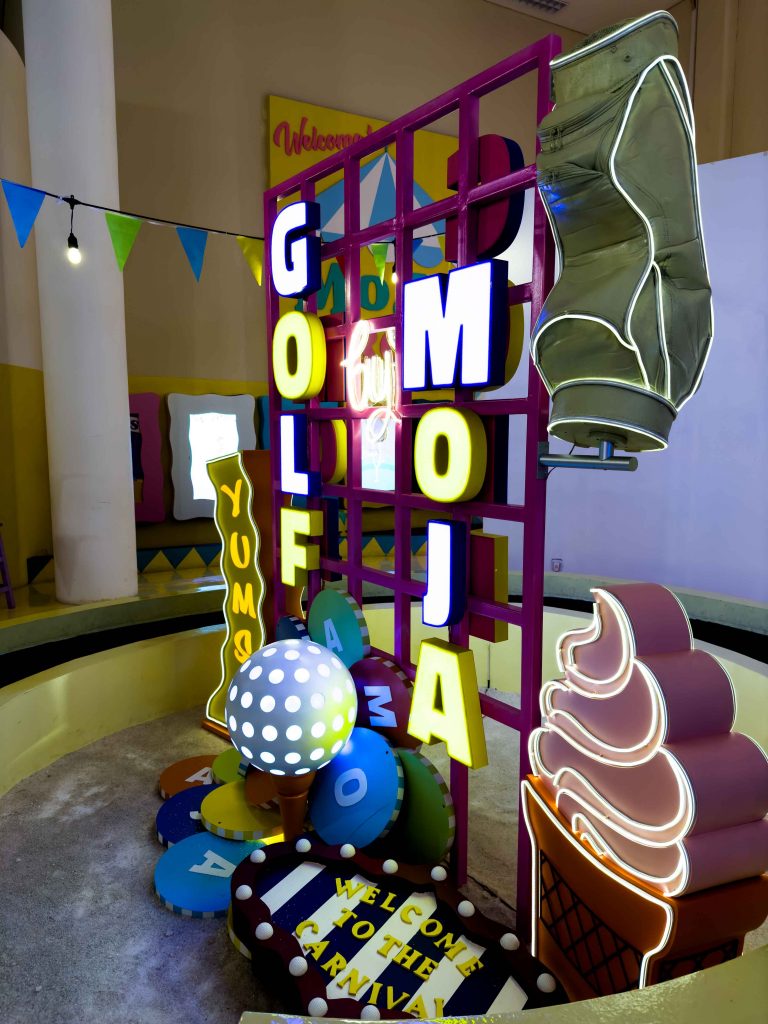 There aren't a lot of international tourists in Jakarta, and it shows. In January 2022, Head of Jakarta Statistics Anggoro Dwitjahyono noted in an official statement that the city "experienced a surge in the number of foreign tourists in January 2022, reaching 14,089 visits."
In comparison, during the same period, Singapore received 21 times that with 295,095 tourists.
During my four days there, I counted less than twenty. Sighting one was always accompanied by a subtle nudging of the elbow. "Eh, eh. Tourist at your 3 o'clock," I would whisper to my friend excitedly.
Perhaps it explains why so few of the service staff speak English. They have little to no reason to. And while I'm capable of conversing in Bahasa, my fluency is rudimentary at best.
Every interaction with a service staff here reminds you that you are but a visitor to someone's home. Behave, and everyone behoves you very politely.
"If you want to interact with us," they seem to say, "speak our language."
There's a humility that a Singaporean can learn from—a realisation that being able to converse in English overseas is not always a given. That not everyone needs to bend to our linguistic demand for comfort and ease.
Another thing that Singaporeans might find hard to swallow is that, here, public infrastructure might and can break down. Case in point, one night, while walking back to our hotel after dinner at Gedung Sarinah, I noticed the 450 metres sidewalk was engulfed in complete darkness.
"Wasn't this well-lit just now?" my friend asked.
Apparently, the entire street is experiencing some form of a power outage. Restaurants and cafes along the stretch that depend on the public electricity grid were also similarly experiencing a blackout.
The only light to guide us back was the glow coming from Morrissey Hotel opposite where we stayed. The iPhone 14 Pro low-light prowess came in handy here as I took a quick snap for the 'gram. Ultra-wide or not, the low-light improvement here is a God-send.
And not a moment too soon, either, as mere seconds later, the lights came back on and flooded the street with a comforting luminosity.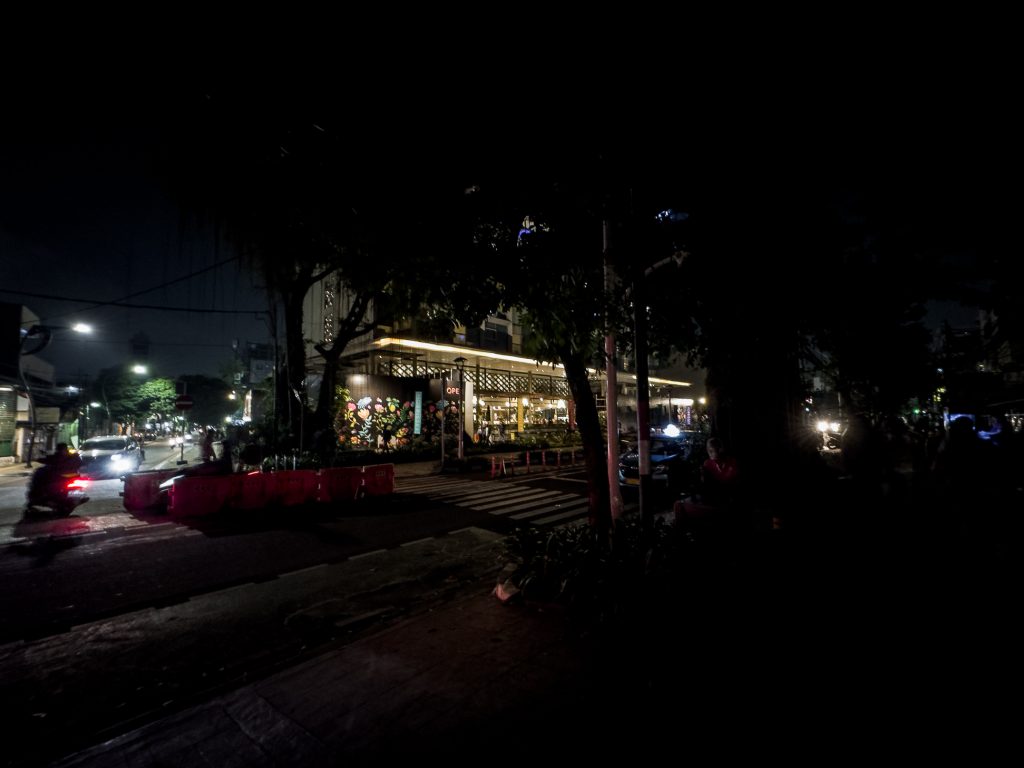 Jakarta: A Poetic Paradox
On the second night, we encountered a Gojek driver who spoke fluent American-accented English. "My daughter studies in the States. That's why I speak like this," he explains.
"I see," I respond. Most Gojek drivers here deign to engage in mindless chit-chat, much to our delight. I imagine it can be pretty hard to explain how and why one Malay man and one Malay woman are travelling together, a question I reckon would be ripe for unpacking on a long car ride.
"How do you find the city after two days? This fucking city. Jams everywhere, drivers who don't give way. Fucking city," our American-accented driver laments.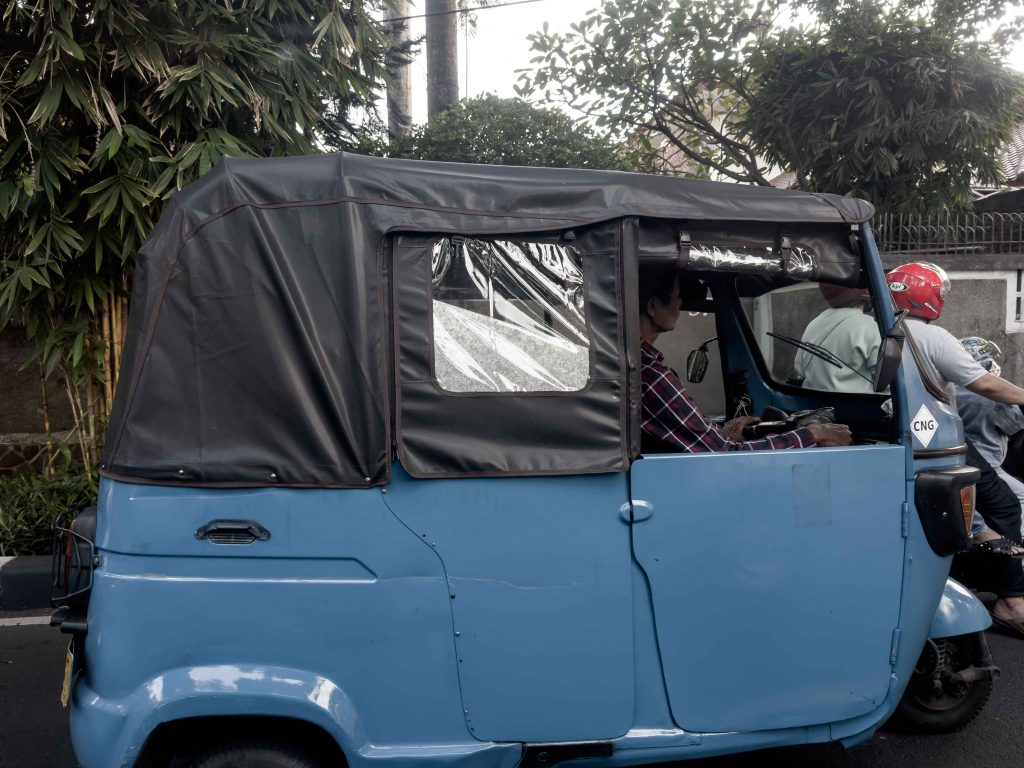 I tell him that the city is a vibrant and exciting paradox in small, subtle doses, completely aware that it's a rhetorical enquiry. Sure, motorists like himself can be impatient, persistently ignoring traffic lights when the situation allows. But they would never hit a tante who's taking her time to cross the road. Some things can wait, apparently.
And while they're fast on the roads, the same can't be said at restaurants where there's little urgency to serve food. It's a huge test for a Singaporean whose idea of good service is food that arrives no later than 15 minutes after the order is placed.
"This country is an exercise in patience," my friend concludes as we passed the 30-minute waiting time for our mains in this almost empty Spanish restaurant.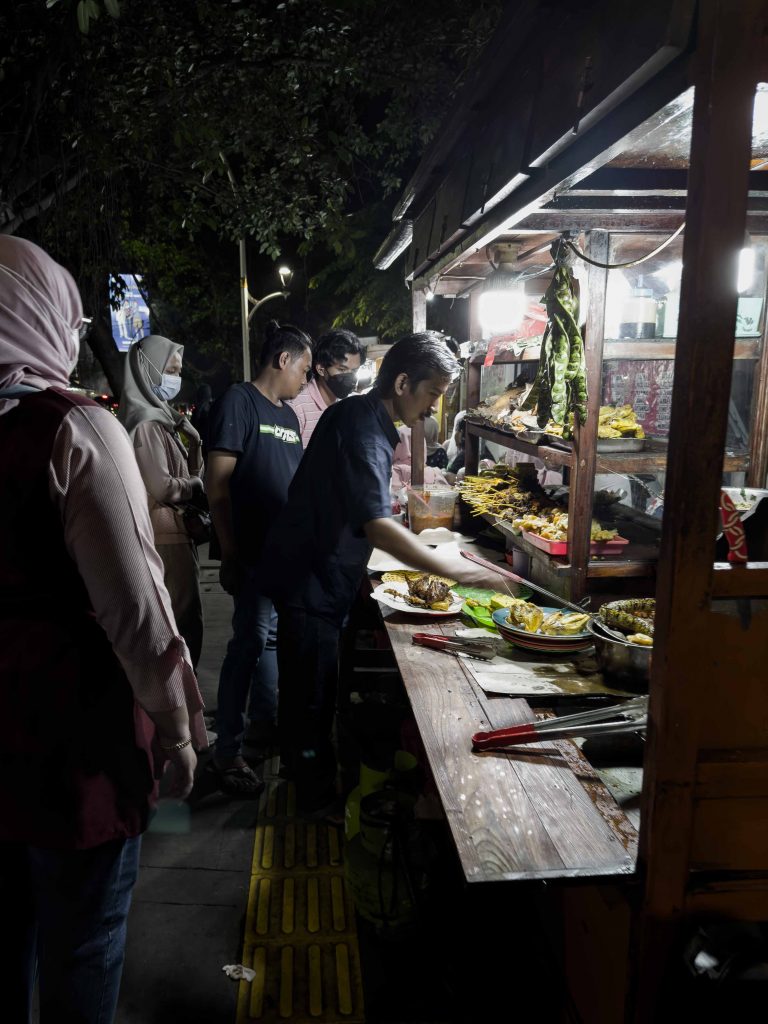 But the other side of Jakarta I saw is also hardworking. Or perhaps, more accurately, entrepreneurial.
A coffee shop near where we stayed, Saudagar Kopi, opens at 7 AM and closes at 10 PM. On weekends, they shutter at midnight or when the last patron leaves. Outside, the street-food vendors along the food street of Jl. H. Agus Salim start setting up their mobile warungs as early as 4 PM.
One night, a little past midnight, and with my iPhone 14 Pro off the charger for close to 12 hours, peckish and restless, I dropped by for some sate. Make that some sate—at around S$0.50 per piece, I can hardly resist buying 10 sticks. My doctor would understand—I think.
Most shops have closed, but the handful that hadn't was still doling out freshly-made food for as long as there are customers to entertain and income to earn.
Visit Jakarta; Stay for a Bit
It's such a waste, then, that Jakarta is not top of the list when it comes to places to visit for a quick weekend getaway. But the reticence, given my four-day stay there, is to be expected. Still, it's worth the visit—but only if you can get a local to bring you around for at least a day.
Be friends with someone who loves the city and can lead you straight to the centre of its existence. Someone who can tell you that the best way to cross Jakarta's busy roads is to follow closely behind an elderly tante because who would dare rush an Indonesian lady?
Befriend a local Jakartarian who can show you what food to buy from the Warungs, who all seem to be peddling the same variations of food ad nauseam. I notice, for instance, every sate stall selling a version of a Sate Taichan—a yummy and addictive chicken skewer, priced at S$0.20, grilled as is, white sans sauce, seasoned simply with just salt and key lime. Get this if you can.
And yes, maybe you'll get a slight tummy upset from all that street food feasting. The Singaporean gut is, after all, not made to handle the gritty flavours of the street.
But, in the wise words of my travel partner, "If you're meant to get a stomachache, you'll get a stomachache, Zat. But you will enjoy the food that gave you that stomachache." Truer words have never been spoken.
So should you pay a visit to Jakarta? To that, I say, why not? The travel time is shorter than a trip to Bangkok, there are tons of quaint cafes to patronise, and the street food is comparable to those you can find in Malaysia and Bangkok.
And while I wasn't there to shop, Pasar Tanah Abang (with its shelves of textiles from around the world) is a shopper's dream.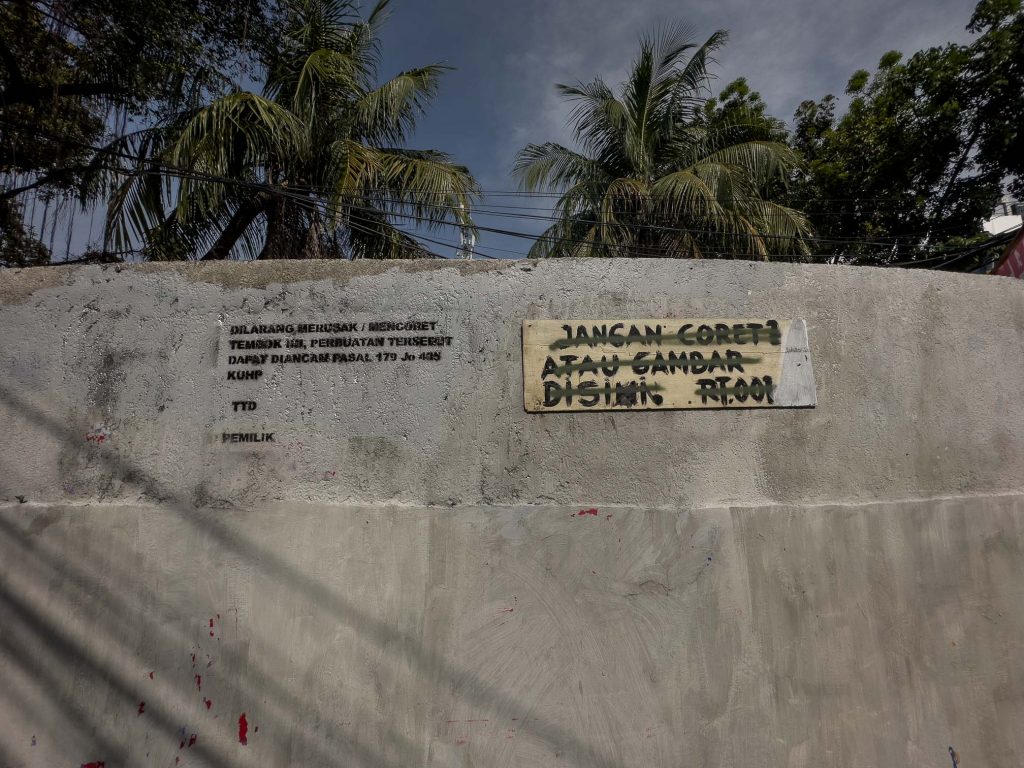 And sure, getting lost in translation when speaking to locals might be a slight inconvenience, but that didn't stop you in Bangkok, did it? It's nothing a little technology (read: Google translate), or a little bit of gesturing can't help with.
Once you can get past that, there's so much Jakarta can offer and much more I didn't get the time to partake in and appreciate. You just need to give it a small sliver of a chance.
---
If you haven't already, follow RICE on Instagram, TikTok, Facebook, and Telegram. If you have a lead for a story, feedback on our work, or just want to say hi, you can also email us at community@ricemedia.co.