All images by Stephanie Lee for RICE Media unless stated otherwise.
It's a regular work day. You receive a slack message from a co-worker (your go-to coffee run buddy, your after-hours compadre, etc.).
Popping up on screen are the last words you want to see: "Sup, I just got fired."
Huh. This must be a prank. Except it's not. The shock settles and a black hole takes its place. You're overwhelmed, and understandably so.
No matter how much you love (or hate) your job, it's the little things that make the daily grind bearable. Idle mid-day walks for oat latte aside, this can also include hybrid work, a well-stocked pantry, and adequate toilet paper rolls in the office loo.
But there exists one underrated perk we don't talk about enough: Office friendships.
Where'd You Go? I Miss You So
No one stays in a company forever these days, but that doesn't help mask the pain of seeing an office BFF leave.
It's not easy having to deal with the aftermath of departures, especially at a time when layoffs are rampant. If people are already getting let go from major tech firms like Meta and Twitter, none of us are safe.
This sting is becoming an all-too-familiar sensation. Some call it workplace grief. Can genuine friendships form in the workplace? That's a whole other discussion altogether. Regardless, these are the same people you see every day. They probably know your lunch preferences better than your family members do.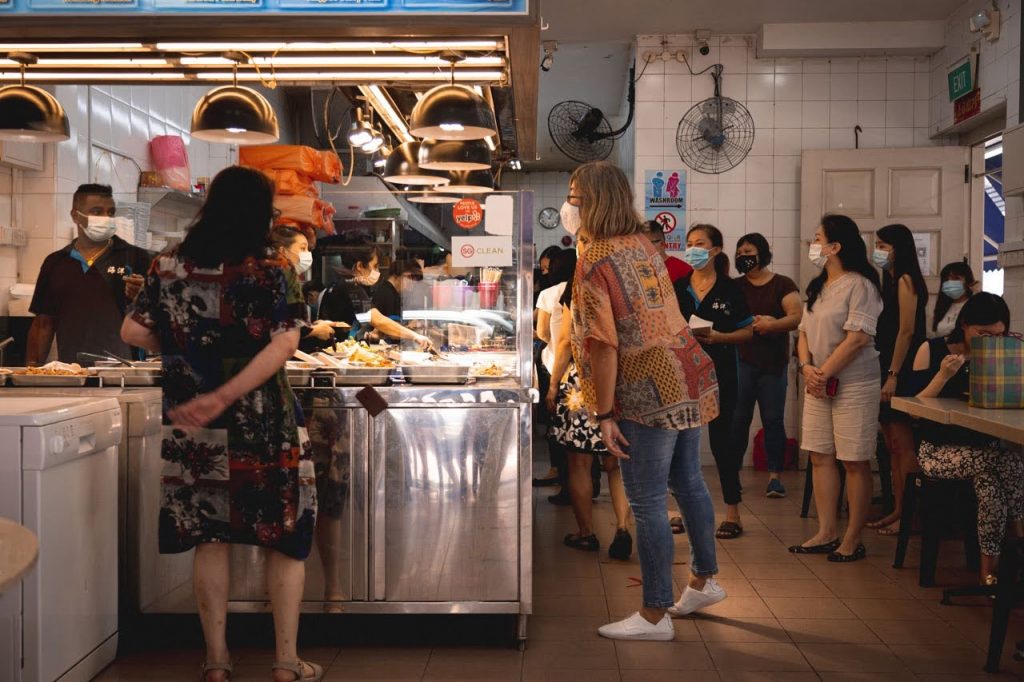 There's something ritualistic about the typical co-worker interaction. Bored? They'd be darting to your seat for chit chats. Stressed? There's really no need to explain why you need to rant. Heck, they might even finish your sentences.
People are arguably the most valuable asset of any organisation. Surely, it must take great effort for anyone to navigate relations between employees. No matter your view on Human Resources (HR), they exist for a reason.
With three decades of experience in HR up her sleeves, Shaily Gupta weighs in on the topic. She's had to deal with multiple ugly farewells in the corporate world, ranging from startups to multinational corporations.
The handling of departures remains crucial across the board, she says. When zero care is put into employee exits, it can negatively affect organisations and their people.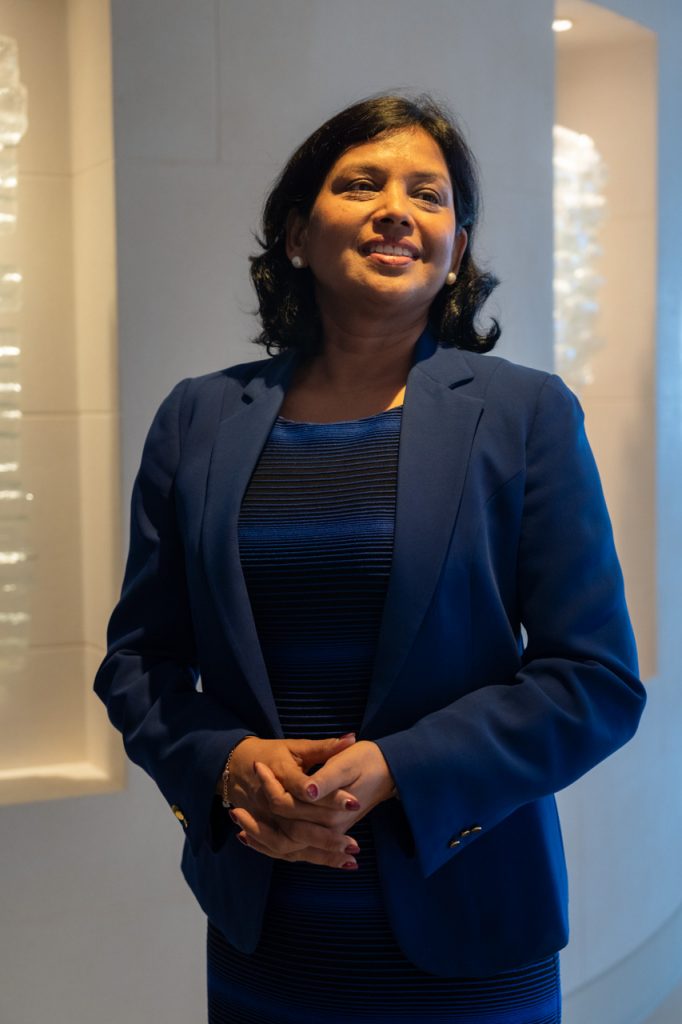 The ramifications of recent layoffs can manifest in several ways. "Imagine your highest performing employee," she points out. "That bright-eyed graduate who's helped grow the company but is suddenly laid off through no fault of their own."
"That's a huge confidence shaker. The person wasn't given a chance to acquire enough experience to apply for a similar job. Understandably, all they see is just darkness ahead."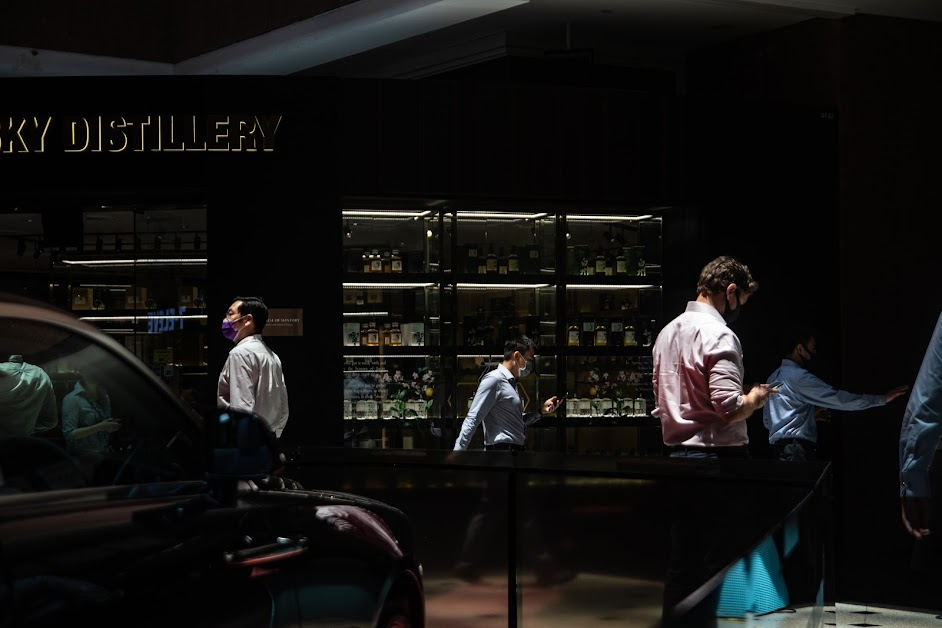 Beyond that, a sudden departure can affect team morale and cause a downward spiral; so much so that it might even spark a staff exodus. Whether it's a recession-driven layoff or a resignation from an employee who found better fields to roam, the pain lingers for those left behind.
This is the case for Jay*, a creative producer in a media company. "I don't often go out of my way to make friends at work, but it still affects my morale when people leave," he tells me. "Naturally, I find myself becoming less involved with company matters, and that influences my thoughts on staying too."
It's times like these that managers have to immediately step in, Shaily stresses. A good manager recognises the signs. More importantly, they'd know how to mitigate the pain before things snowball within the community.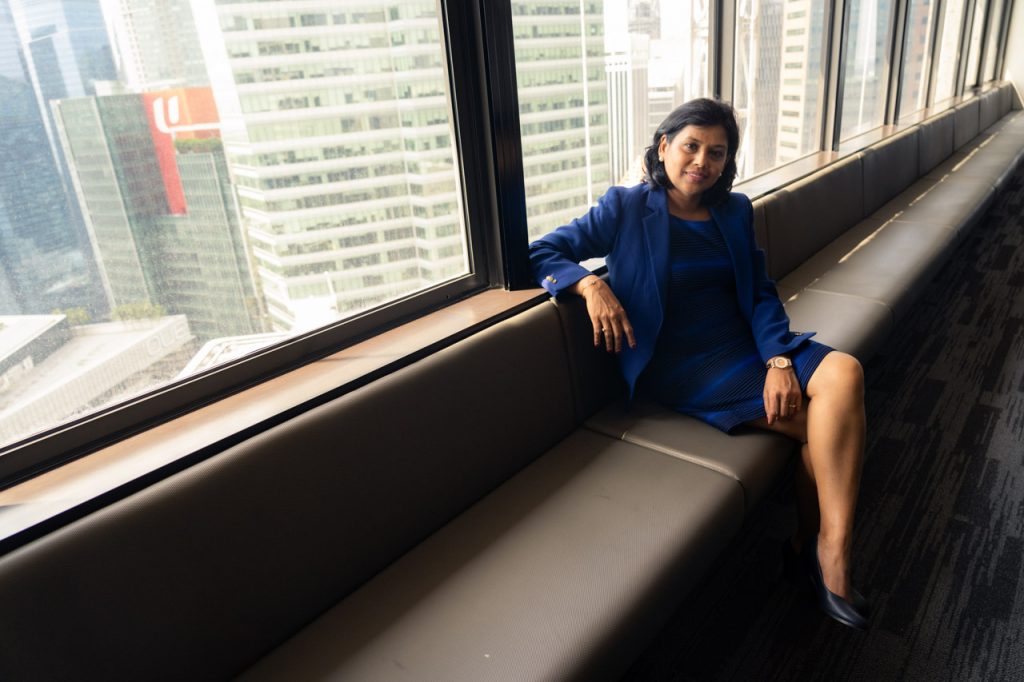 Easing Office Exits with Proper Closure
Picture an employee serving their notice period. Oftentimes, it's an isolating experience. What's next? A farewell lunch? A card passed around the office for generic well wishes? We've all been there, and it's awkward.
This goes without saying, but Shaily's job includes mitigating awkward limbos too.
If an employee resigns, some bosses may even view this move as a sign of betrayal, she says. Unfortunately, this uncomfortable sense of loss is often ignored. It doesn't help that unceremonious exits feel like the equivalent of a breakup through text.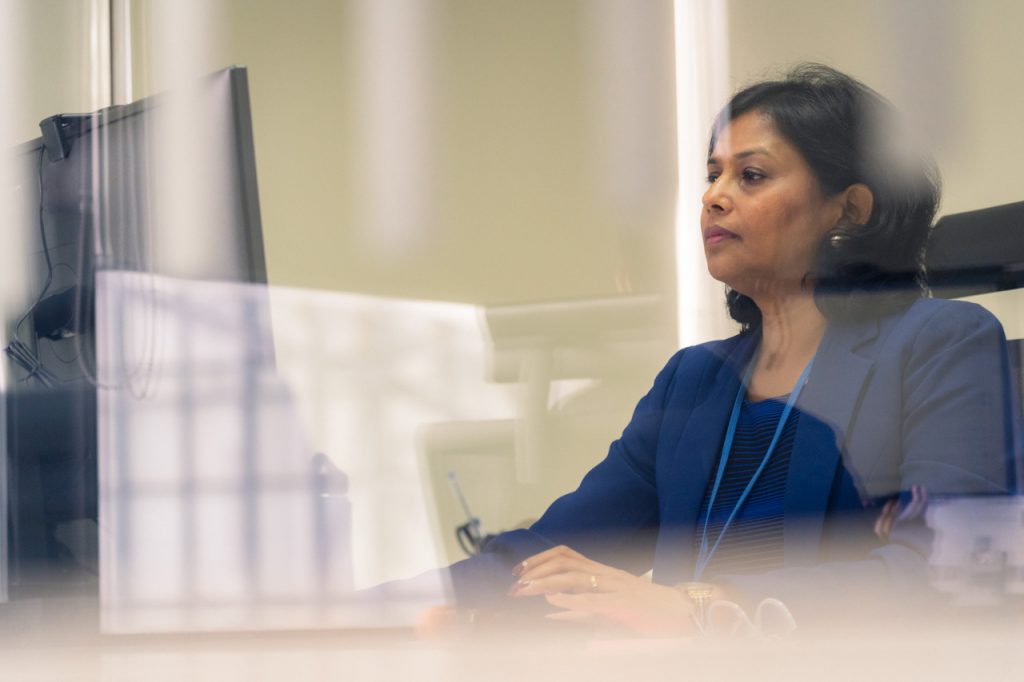 Is there ever a 'good' way to retrench employees? There's no way anyone can bring light to that situation. But what bosses can do is be humane and fair in the process, Shaily says. Do away with emotionless e-mail layoffs—that's a given. It's cruel and unnecessary.
At the very least, tough farewells demand sincere conversations.
"Depending on how things are dealt with, it can result in either a resentful ex-employee or a strong company advocate. If you really need to let go of someone, ask if they need any support in a one-on-one setting."
"Stay with that question until they're ready to open up. Empathise with their emotions and ask if they need any support."
Of course, it's not enough to offer emotional comfort—there needs to be tangible support. "Simple things like sharing their performance track record and reference letter help. It eases stress and shows that the layoff isn't performance-related, but because of company limitations."
That aside, it helps to have someone whom employees can speak to when they're feeling down. If there's a counsellor, great. If not, train managers in such a way that they can act as direct support systems.
Some companies can be downright horrible at providing proper closure. For instance, they'd cut off access to company e-mails or messengers before an employee can even come to terms with their departure.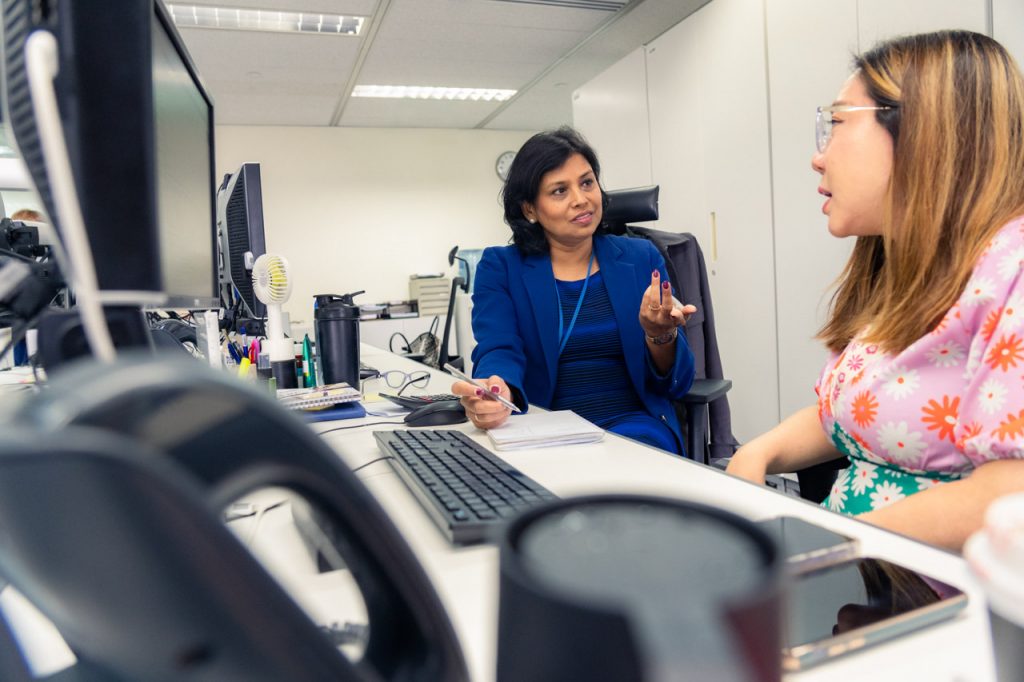 According to Shaily, such negative spiralling takes place because people don't know how to table their emotions. "When all these frustrations aren't acknowledged, they get pent up and that greatly affects the team."
Just then, Shaily brought up 'Goodbye Circles'—an initiative she believes does a good job of providing closure for both the departing and remaining colleagues.
In practice, it looks something like this: When someone in the company leaves, everyone is given a chance to share what's going through their mind in a psychologically safe environment.
It's an opportunity for community members to offer words of encouragement to the person departing, or a way to honour their contributions.
Shaily first learned about this through Justin Mui, Executive Director of Lutheran Community Care Services (LCCS). Particularly, in episode eight of NVPC's Crafting Communities podcast, where she served as a guest speaker alongside him. Together, they discussed how to design better company exits and farewells.
"During a Goodbye Circle session, everyone gets to celebrate a leaving individual through honest, facilitated conversation for about an hour," Justin notes. "It's as simple as sharing your fondest memory with them."
Each session runs by willing participation—partake or not, it's up to you. Either way, everyone in the organisation is invited.
As a fan of shedding workplace armour, I'm intrigued. Heart-to-heart conversations are rare finds in professional settings, especially in Singapore. We're so used to maintaining formality; building up walls so tough at work that vulnerability is often the last thing we'd consider.
Beyond the topic of farewells, the podcast touches on other pertinent workplace issues, including onboarding, leadership succession, and burnout. For regular employees tuning in, these chats help clear any lingering uncertainty about office life. The more varied perspectives from invited guests, the merrier.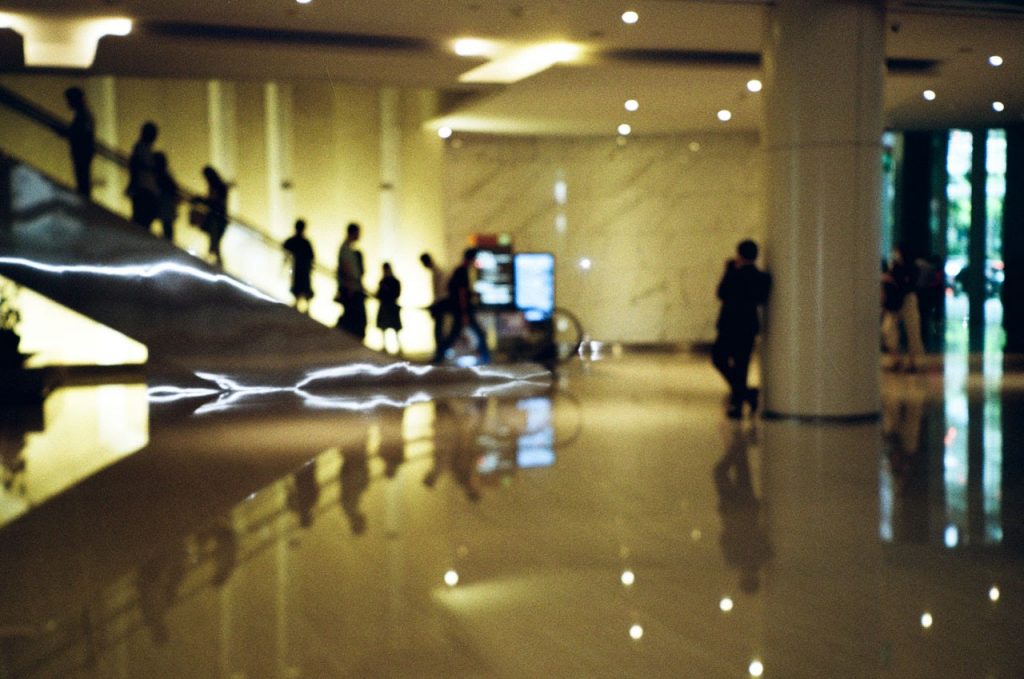 Look at it this way—the average person spends a whopping one-third of their lives at work. When compounded with personal life stressors, offices can be incredibly intense places to be in.
Like any community, workplaces have their own unique culture, values and norms that govern interactions. By and large though, it contains groups of people coming together to achieve a common goal. Like a school orientation that never ends, I imagine this all comes down to our need to feel belonged.
People remember how they're treated at a company; more so on a day when they're told to clean their desks.
Across any office, what we crave is a shared sense of purpose. Communities, in that sense, act as survival tools—a way for us to get through life's lemons. In a workplace setting, that means instilling meaning and mutual trust beyond the daily grind and paycheck.
Adult Feet, Baby Steps
In any case, office friendships play a significant supporting role as we cosplay as functioning adults. Forget extras like nap pods or spin class memberships—the benefits of a harmonious workplace far outweigh any superficial office perk. Navigating people relations like team camaraderie is key to increased job satisfaction and employee engagement.
To kickstart that culture, Shaily reckons that bosses should treat employees as more than just replaceable entities.
"It's worthwhile paying attention to sensitive matters. The workplace is just one of the many communities we belong to, and it helps when we enrich ourselves with different perspectives from everybody," she says.
Of course, good practices learnt in a workplace setting—things like active listening and mutual respect—can be applied to other social communities one is part of as well. This could very well apply in our circle of friends in school, with family members or even neighbours.
"You really never know—an employee who has left can always return as a resource or asset in the long run. Don't just cut ties and call it quits."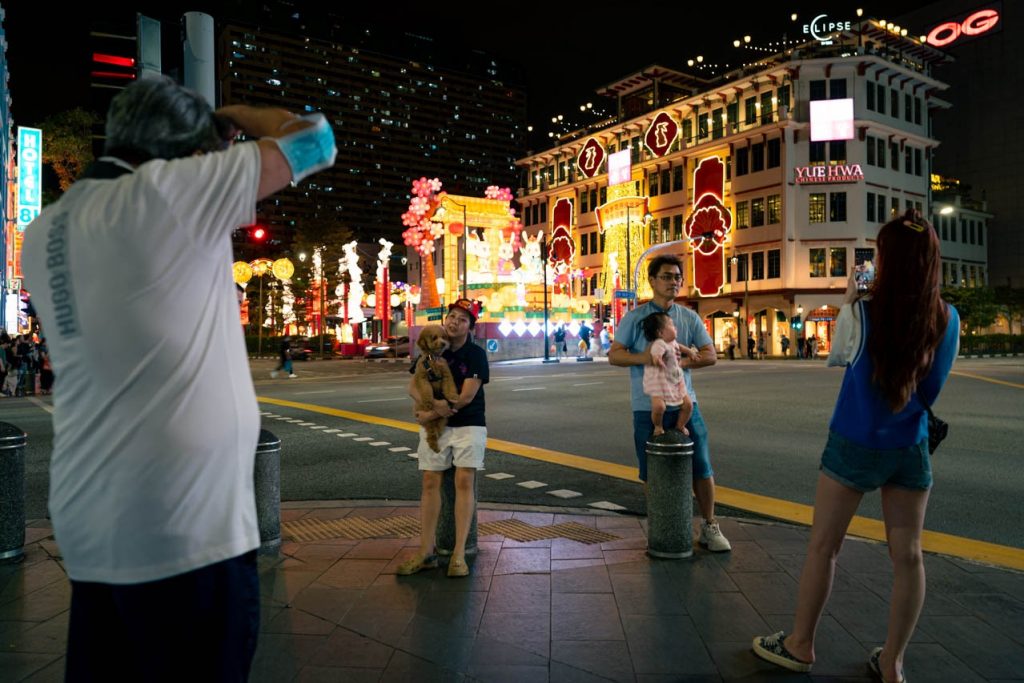 Friendship is easy when you're in your early 20s. They show up where you are; you spend hours hanging out at the same spot like a broken record. That all changes in adulthood. More than ever, a trusted pal in the office is a rare gem. It's hard to say goodbye, precisely because we've never been taught how to.
Regardless of seniority and status, everyone has a part to play in moulding a better work experience. To that end, it's the little things like addressing tough topics with colleagues and listening to what they have to say.
As someone at the bottom of the chain, there's still much I don't know either. The easier option has always been to shrug matters off. By speaking with Shaily, I'm merely continuing a conversation others have already begun.
Though she has dealt with HR matters for 30 years, Shaily affirms that not much of our needs have changed since the '90s. Fundamentally, people are people—we all just want to be treated with respect.
With more departures hitting us like a storm, the best we can do is cherish the present. And it starts with taking ownership of our collective journey; to reach a point where farewells don't always have to be a bad thing.
---
The Community Matters Team at NVPC (Community Matters website) serves to champion, nurture and bridge communities towards building a giving and caring community. Everyone belongs to at least one community, wherein we play different roles that are complementary to one another.
The 'Crafting Communities' podcast is designed for those who want to think more deeply about the communities they're in. This features insights, stories, experiences and practical advice of established community leaders from volunteer groups, companies and non-profit organisations.
If you haven't already, follow RICE on Instagram, TikTok, Facebook, and Telegram. If you have a lead for a story, feedback on our work, or just want to say hi, you can also email community@ricemedia.co.