All images: Zachary Tang for RICE Media unless otherwise stated.
My fondest memory of Long John Silver's (LJS) goes back to sweaty secondary school days and impromptu suppers after hours. The details are fuzzy, but I remember the novelty of battered fish and chips instead of burgers and fries.
Covered in a golden batter, the fried pieces of dory fish and chicken were succulent. On the side, superior battered chips (not thin-cut fries) drizzled with that sweet, tangy cheese sauce (I'm not sure it's even real cheese, but, you know, c'est la vie).
Don't forget the savoury crumbs. As tasty as they were, I could never bring myself to finish those fried bits of crisp batter sprinkled on ever so generously. A heart attack on a plate.
And then there was that oversized golden bell that hung in the corner of the store, a kitschy relic to express your enjoyment and outpouring love of LJS fare to all.
I don't think I ever rang it, but I remember school kids daring each other to do it. Ringing the bell meant all eyes were on you instantly, and for a shy teenager like me, that would've been a nightmare.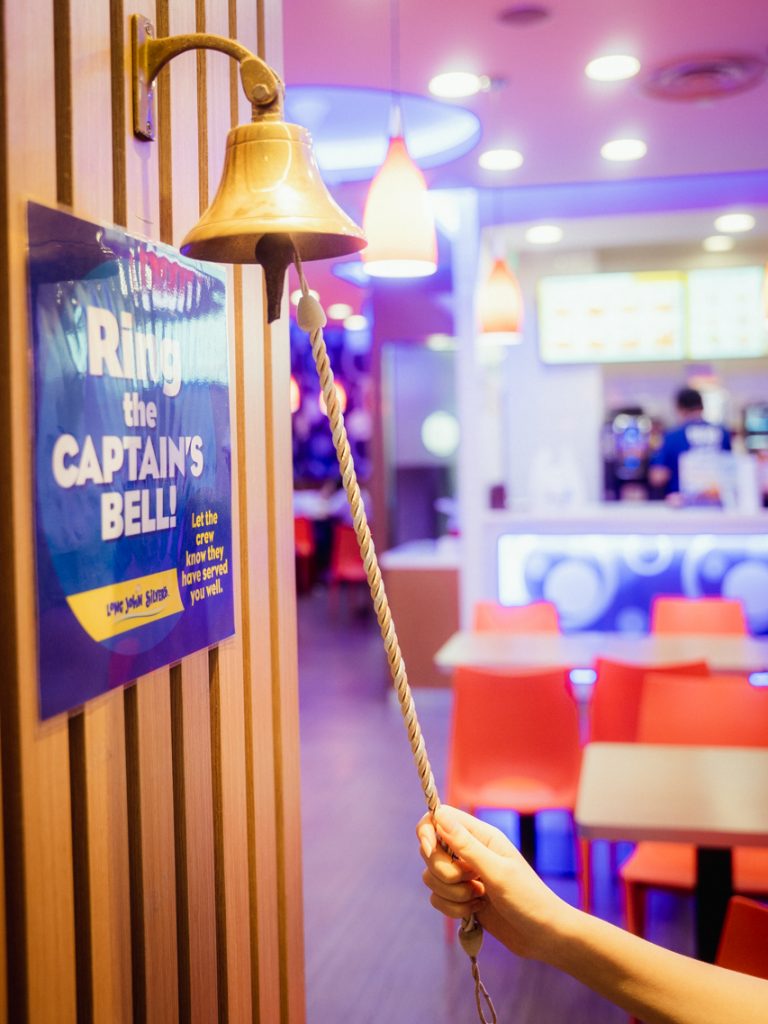 Feeding nostalgia
For rabid LJS fans in Singapore, 18 June 2021 would go down in history as a dark day; the chain announced the closure of their iconic Lot 1 outlet. This unexpected news elicited strong and passionate reactions from netizens, many bemoaning the loss of their old hang-out. Others reminisced riotous memories with friends from their school days of yore.
Some even shared shy first dates that would take place in the hallowed halls of all things battered.
"I went there almost every other week… [because] no one knew how to cook [and] my sister is a fussy eater. She only likes Long John Silver's and chicken rice," Eris, a 17-year-old student, recalls. Eris' parents used to bring her and her sister to Long John Silver's at OneKM (now known as Kinex) on the weekends from as early as primary school.
Like me, June Lim, one of the chain's ardent supporters, recognises its uniqueness compared to its fast food counterparts. As a teenager hanging out at Jurong East, Long John Silver's "was one of the coolest places to eat; they had the crispy bits, and their fries are very different from the rest".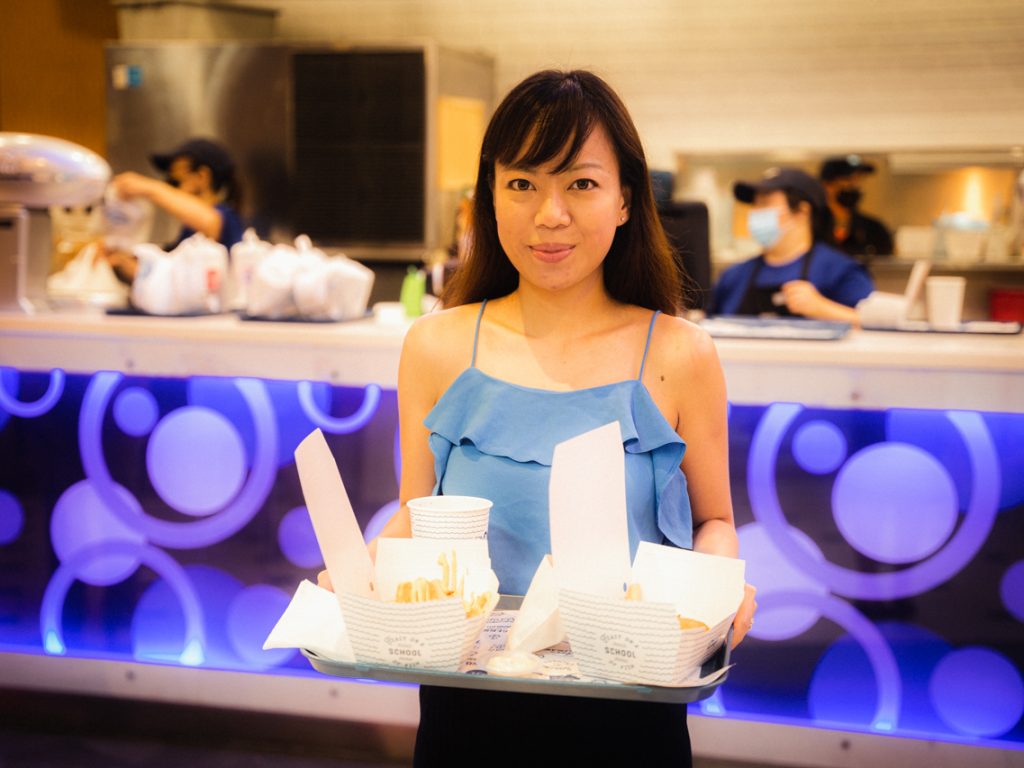 This love of hers has remained steadfast through the years. Now 32 and married, the public relations personnel still frequents the chain two to three times a week with her husband. Like a match made in heaven, he is also a fan.
Curiously, the fast food chain remains highly cherished—at least according to self-professed Long John Silver's fans I spoke to—despite being known to be barren most times. I, myself, have not been to an outlet in two decades. That it continues to survive with what few stores left (19 in total, at last count) obviously begs deeper study.
How An Island Adopted Fast Food Trends
As with any great love affair, it all starts with a meet-cute, both unexpected and serendipitous.
Long John Silver's arrived on our shores in 1983, two whole decades after other major fast food players, but stood out for its offering of battered seafood and chicken tenders and its maximalist nautical-themed decor.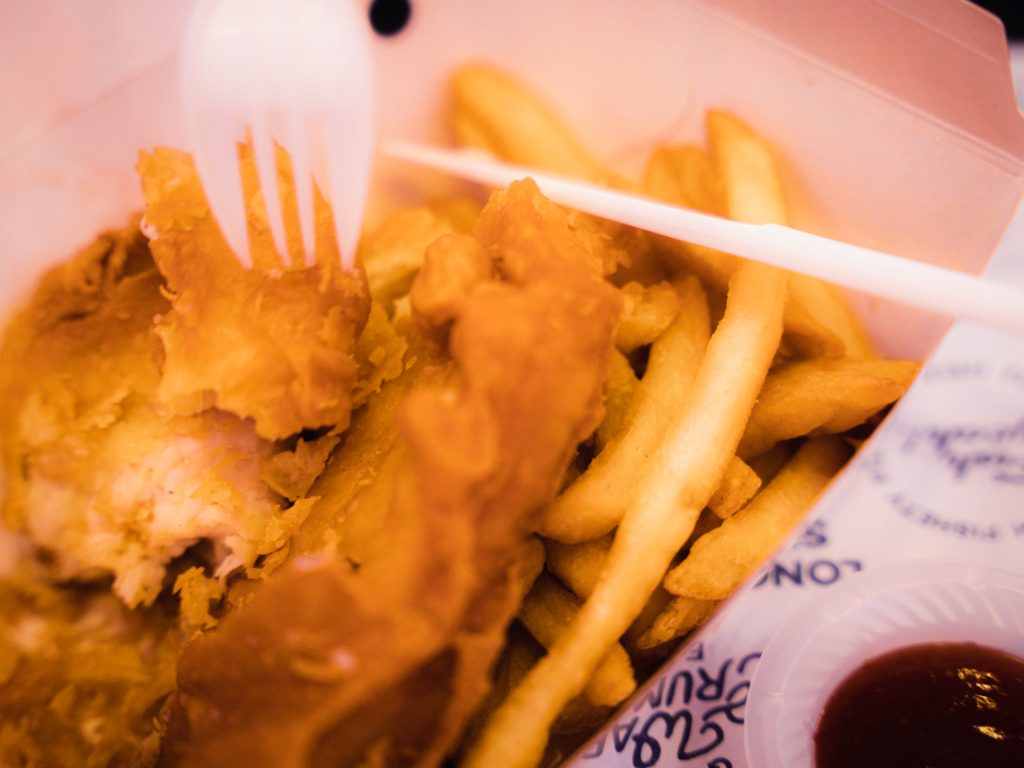 It rode on the wave of American fast food chains that started to flood the island in the late 1960s, with A&W planting the first proverbial flag. Newly affluent and hungry for Western capitalism, Singaporeans eagerly ate up the shiny advertisements of perfect-looking burgers (not a sesame seed out of place, mind you), golden fries, and toy offerings that actually look like toys.
Today, the bigger boys like McDonald's, KFC, and Burger King continue to retain their competitive edge with rare seasonal collector's items, limited-edition flavours (I do love a good bag of mala shaker fries), premium takes on classics, and giving their outlets repeated facelifts.
Smaller brands like LJS have fallen by the wayside. Still, it's not for lack of trying.
Taco Bell and Wendy's tried so hard to cash in on our indefatigable love for junk food but failed. They shuttered in 2008 and 2015, respectively. The former was shunned for their expensive and small portions of subpar tex-mex while the latter just could not keep up with the big boys.
In any case, it hasn't stopped other American fast food chains from diving into our market. Manhattan-born burger joint Shake Shack opened in April 2019, and Five Guys, selling similar offerings, hopped on the premium burger wagon in the same year.
Both are successful, at least in terms of store expansion. Three years later, Shake Shack has eight outlets islandwide while Five Guys lags slightly behind with just three.
Of Secret Societies and Money Laundering
In the face of such stiff competition, it remains a mystery how Lohn John Silver's—unchanged and unfazed—has survived despite the dust accumulating on its store's bells. I'm not the only one who's noticed.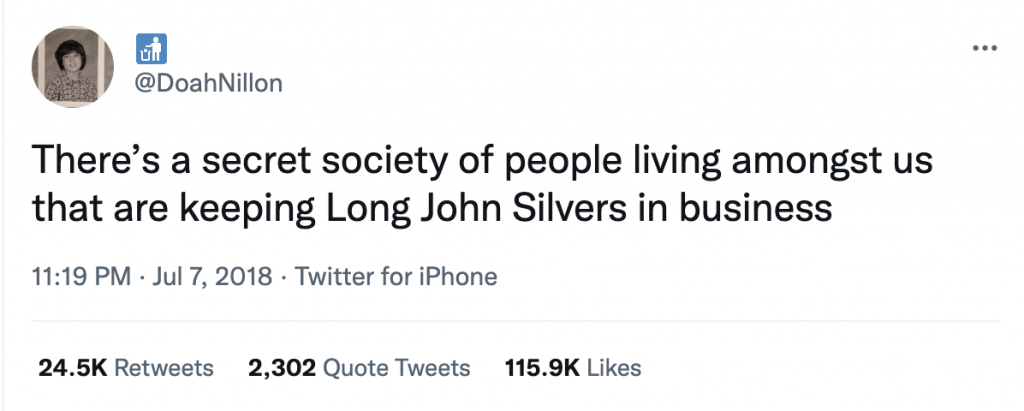 A viral tweet in 2018 joked (or not, who knows) that "there's a secret society of people living amongst us that are keeping Long John Silvers in business".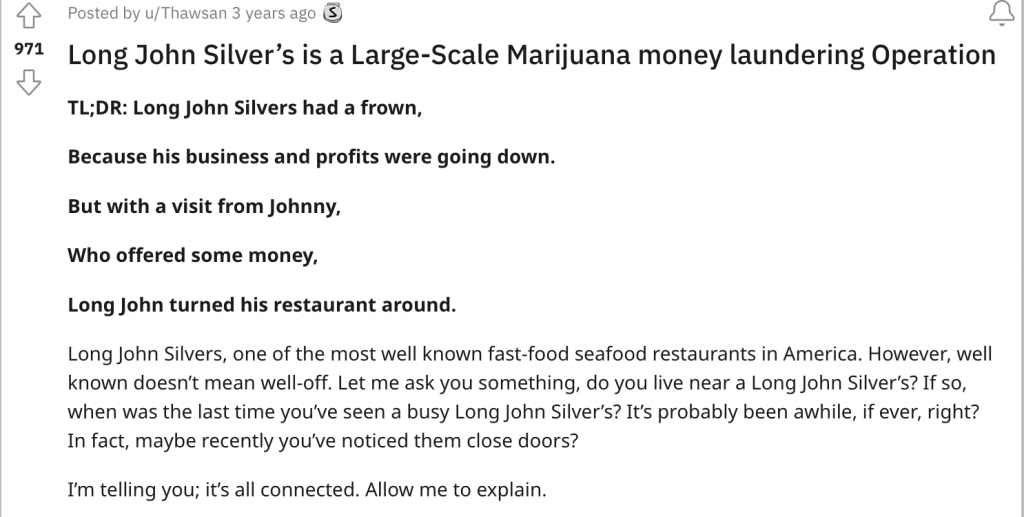 Then, in 2019 on the Reddit channel /r/conspiracy/, a sinister Long John Silver's conspiracy theory emerged. Redditor Thawsan posited that the fast food chain was and continues to be used by Kentucky-based Cornbread Mafia, led by John Robert Boone, for laundering the profits of their illegal marijuana business.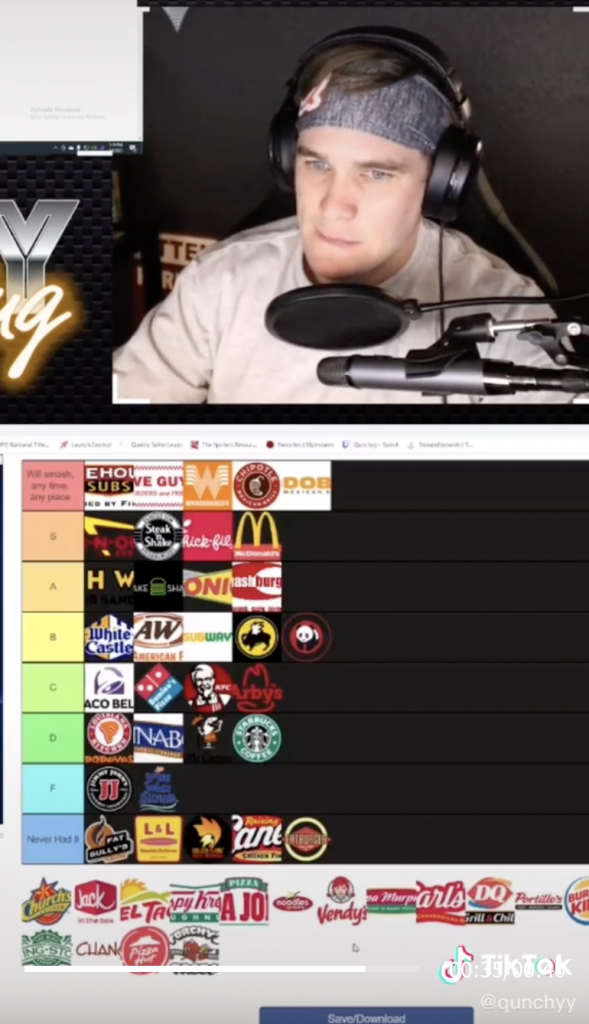 In 2021, a Tiktoker resurfaced the conspiracy theory that the chain was used for money laundering (this time for ISIS, of course). And as Tiktok's algorithm goes, it went viral with users filming themselves going to outlets to do their own investigative work.
The outcome of that amateur investigative legwork? Inconclusive.
A Japanese-owned American business. What?
A deep study into the throes and woes of Long John Silver's in Singapore unveiled tales of corporate confusion that might explain its neither-here-nor-there positioning in the grand ecosystem of local fast food chains.
When it entered the local market in the early '80s, the chain was owned by Jerrico Inc., which filed for bankruptcy in 1998. But even in America, it didn't seem as though Long John Silver's was profitable.
It then went through a few hands—first with A&W, which then became Yorkshire Global Restaurants. It was then bought over by Triton Global, then rebranded to Yum!.
By 2011, Yum! wanted the chain off their hands, focusing instead on its stronger brands, Pizza Hut, Taco Bell, and KFC. The move prompted the Long John Silver's brand to finally appoint its own CEO, James O'Reilly, to properly and independently manage the chain.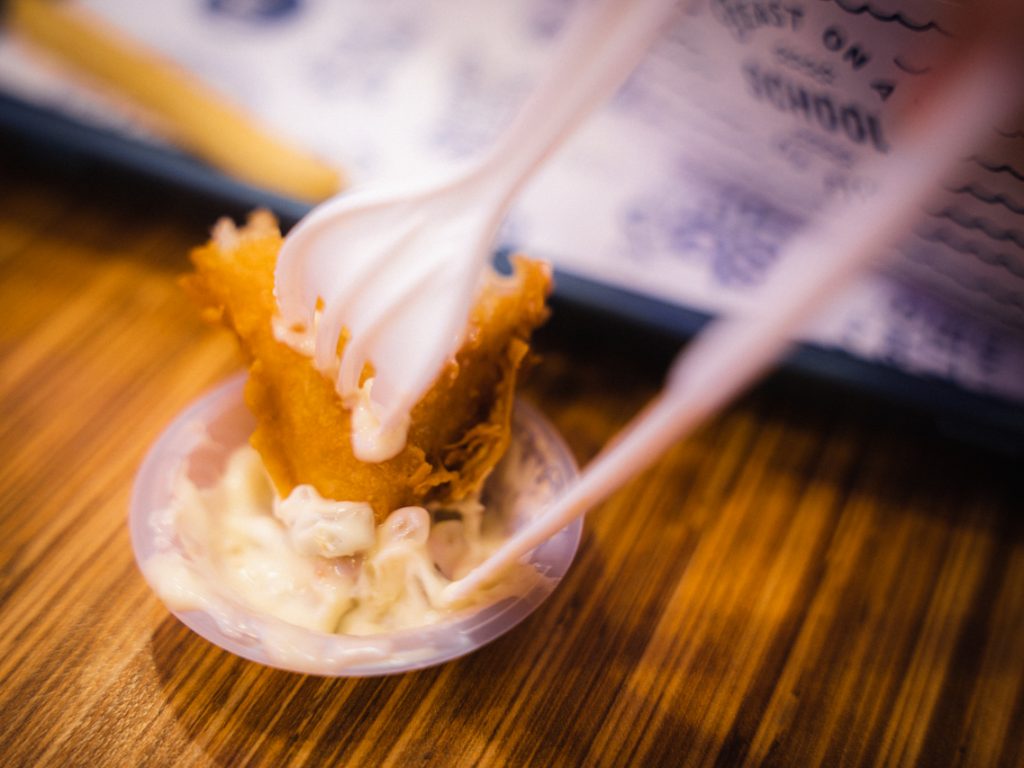 In Singapore, the franchise comes under the awning of Zensho Food Singapore, the local arm of a Japanese company, Zensho Group.
Unlike its Japan outfit that manages multiple Japanese eateries, it has only two other brands in its portfolio here: Halal-certified Ichikokudo Hokkaido Ramen and Gyudon chain Sukiya.
To date, there are 19 LJS outlets across the island, each serving varying standards of battered fish, chicken and prawns, according to Redditors on /r/singapore. It's a reasonable, almost respectable number given that A&W has only five outlets so far. But it barely makes a dent in the Macdonald's hive of more than 130 outlets.
Noticeably, the chain has also closed most of its centrally located stores and expanded aggressively into the Western and Northern regions of the island. And perhaps due to increasing rental costs and to cater to their primary audience of families and students, the chain's outlets can only be found in heartland malls, especially in places with heavy foot traffic (read: MRT stations).
Still, the question remains: how did a Japanese company come about managing an American fast food chain? Unfortunately, all efforts to reach out to Zensho came back empty.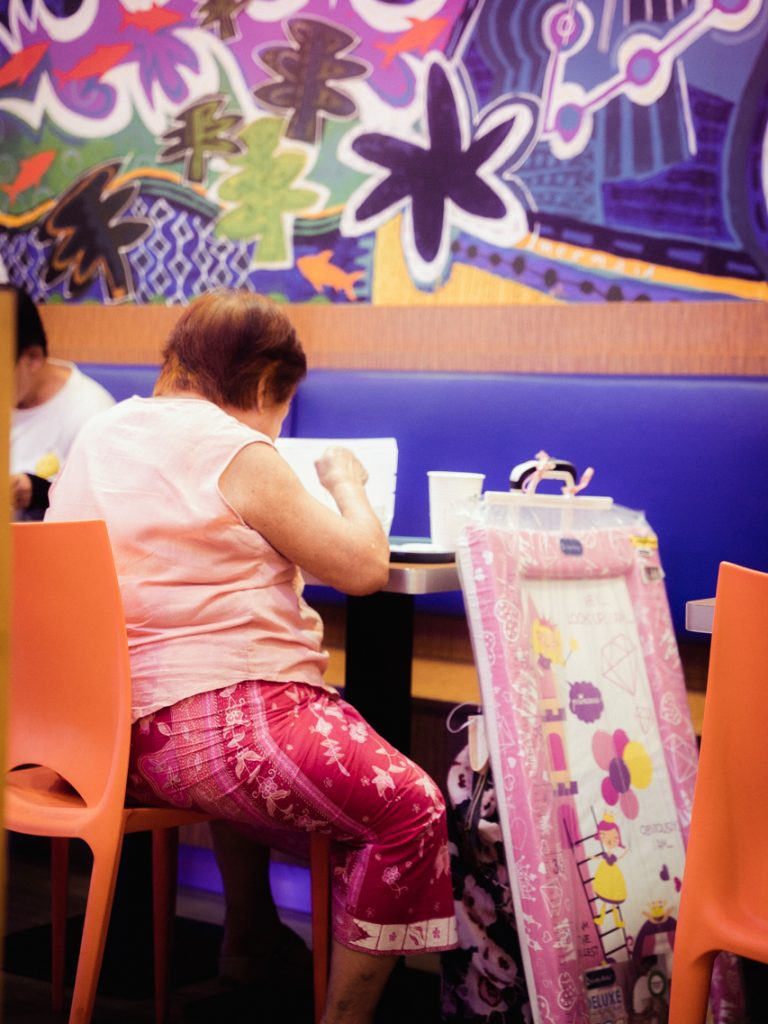 How to be the Main Character at LJS
More than the convenience and undying love of Long John Silver's, devotees of the brand often leverage the chain's reasonably-priced sets and relatively vacant premises for some well-deserved self-care.
Some head to the nearest chain to harness a sliver of that Main Character energy.
Eris is no stranger to this practice, a regular at the outlet at Singpost Centre at Paya Lebar, where she orders her ever-reliable Fish and Chips Set A—one-piece fish and cheesy mash potato—as part of her self-care routine.
"Going to LJS is my peaceful moment. I sit in silence with music on and pretend to be the main character," she sighs wistfully.
According to dictionary.com, #maincharacter is a popular trend on TikTok in which a person pretends their life is a movie and they are the main character in it.
It's no surprise how Long John Silver's fits beautifully into this main character narrative. Most outlets tend to be quiet (read: empty) throughout the day, a sparklingly poetic juxtaposition when set against a bustling mise-en-scene of a heavy-traffic mall.
And while no means an indicator of how business is, the gleaming empty tables beckon those seeking reprieve from the long queues at more popular eateries.
Eris adds: "The fact that LJS is not popular now means you can find seats there. I went at 12pm, and there were so many empty seats, and it was so chill."
While the wares from kingpins such as McDonald's and KFC are appreciated, the throngs of primary school kids mid-chew and bursting into raucous laughter at random intervals is not the 'zen' Eris craves.
Some have also outgrown the blues and yellows of the chain's distinct look which, depending on the outlet, can differ quite a bit. Three out of the five people I interviewed prefer to take away their LJS orders to enjoy in the comfort of home.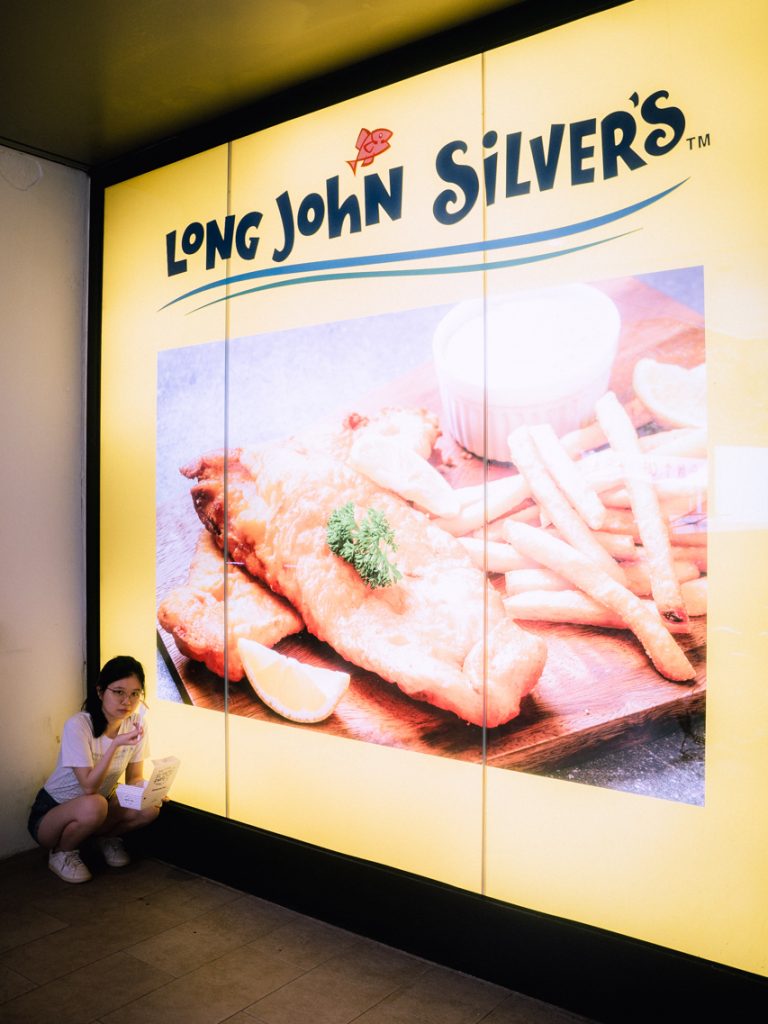 For SMU student Gan Hui Min, dining at Long John Silver's used to be a family affair too but has turned into a solo date. Having outgrown the tacky decoration of the Tiong Bahru outlet that she calls "dreary", she takes advantage of the self-pick-up discount on Grab.
"I'm the only one in the family with a strange fixation with LJS," she adds with pride.
Hui Min prefers the chain's 'one chicken and one fish meal with Milo' combo so much that she would rather walk to the outlet than go to Burger King below her block.
"The food doesn't feel as artificial; it's substantial and filling [which is] pretty decent for what you get."
For Whom the Bell Tolls
While the fast food chain restaurant might not be decked out in the latest touch screen ordering systems and still gives out plastic cutlery in an increasingly environmentally conscious society, their resistance to surrendering to the winds of change could and should be worn as a badge of honour.
In a way, it's like giving the middle finger to fast food consumerism, an intentional act of defiance to the big corporations who dictate the trends. Or, it could simply be that they just do not have the resources to do so. But, we believe what (conspiracy theories) we want.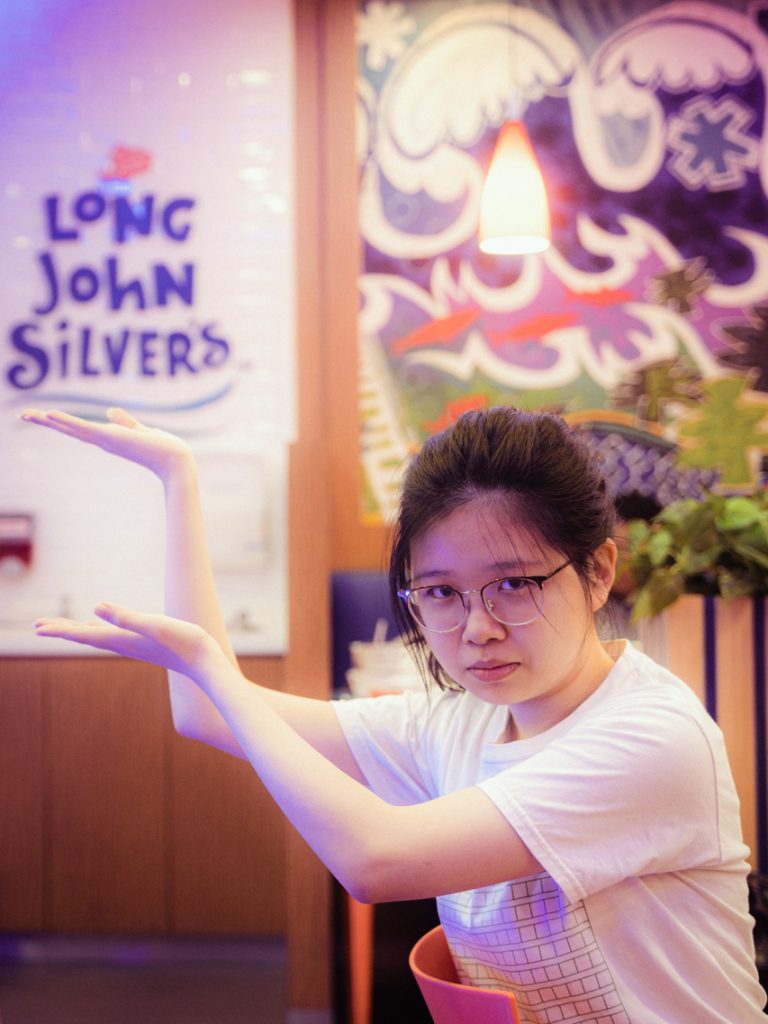 Still, it's worth applauding how this sleepy chain has outlived numerous American fast food brands that have entered and left despite its lack of cultural currency. Whether strategically locating their outlets or surviving thanks to a secret society, Long John Silver's has proven that you can play the long game by sticking to your guns.
And although less flashy than its fast food counterparts, it doesn't mean Long John Silver's hasn't made any attempts to stay relevant.
A quick glance at their socials reveals that they do roll out a healthy dose of promotional menus and flavours, including a laksa wrap for the coming National Day. During the past Lunar New Year, they turned the Prosperity Salad into a solo lohei. Innovation!
Sadly, none of their efforts has had the luck to go viral like McDonald's Nasi Lemak burgers yet. But it's apparent from the interviewees I spoke to that being a repeat customer isn't about novelty.
June describes this best: "For us, LJS is the ultimate comfort food." For the couple, each visit is an exercise in familiar predictability: one crispy fish and fries with Milo for her and a three-piece chicken and fries set for him.
"One year, for our anniversary, we went to eat there," June recalls. "After a long day at work, the thought of dinner at LJS cheers my husband and me up. It's a place where we know we will be satisfied."
---
If you haven't already, follow RICE on Instagram, TikTok, Facebook, and Telegram. If you have a lead for a story, feedback on our work, or just want to say hi, you can also email us at community@ricemedia.co.