Photography by Wallace Woon.
I've always had the pre-conceived notion that young activists are a unique species of individuals. "These people are just different—more exceptional, more intellectual, more innovative," I'd think to myself. As if those reasons are enough to make up for my inaction.
School is stressful, work is taxing, and so are the endless concerns that lay ahead for youths to tackle. Prevailing problems like job insecurity and mental health, for instance, have been exacerbated thanks to Covid-19. Who, then, has the mental capacity to come up with groundbreaking solutions that'll ignite change?
Joke's on me. Couple of weeks back, I spoke to two team representatives who participated in Season 2 of National Youth Council's (NYC) Youth Action Challenge (YAC), Felix and Hanisah.
The magnitude of their contributions is not the focus here—the point is that efforts (no matter how big or small) are being made.
Anyone can be a changemaker, as Felix puts it: "Whether it's starting a social enterprise or returning the tray in a hawker centre, we can all play a part in changing the status quo."
The Path To Fixing The Paper Chase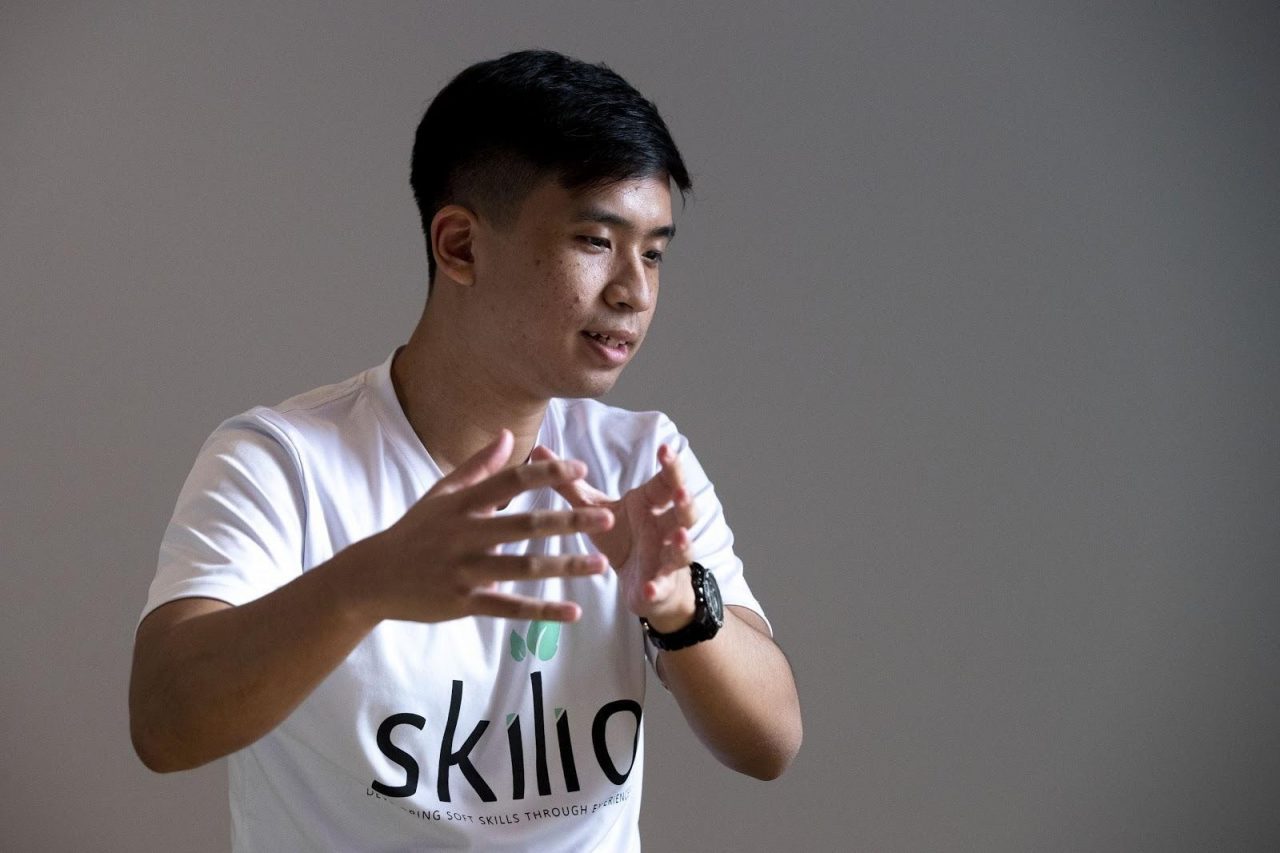 Felix might be 24, but he's already an entrepreneur. To be exact, he's the founder of Skilio—a data-driven platform that taps on artificial intelligence (AI) to detect and track the soft skill competencies of students.
"At the end of the day, we want to create a society that refuses to judge a person based on their academic ability," he proclaims.
Soft skills are typically developed outside the classroom; but as crucial as these are, it seems as though we can never measure them. Neither can employers; try as they might. That's where Skilio comes into play.
Essentially, qualitative reflections and feedback are run through Skilio's AI algorithm, which helps to measure and produce a soft skills insights report. It's a one-stop personalised platform that showcases a person's capabilities — like empathy, teamwork and volunteerism — beyond paper qualifications.
Last year, the team ran an industry immersion programme designed to match tertiary students to local companies for a 1-month project-based attachment. In the process, students utilised Skilio to track their growth.
"We were extremely delighted when one of our students managed to secure a full-time internship through her Skilio portfolio. It is stories like this that encourage us to continue doing what we do," he adds.
"Singapore needs to shift its focus away from academic results alone," Felix explains.
"I believe that grades don't define a person. With Skilio, we can effectively showcase a tangible journey of how students are developing their soft skills."
Less Talk, More Action: Unfazed By Setbacks And Self-Doubt
Beneath the titles of "founder" and "CEO", Felix is an undergraduate who's deeply passionate about creating positive social impact. His passion extends to taking a leave of absence from university to focus on Skilio.
He recalls being relentlessly driven to challenge existing systems, attributing the trait to his modest upbringing and the support received from teachers while growing up.
"My grades were slipping in secondary school, but a teacher prompted me to run for student council president. She believed that I would do a great job."
That push was small but significant, and it helped to turn his self-doubt around. It was through these moments in school that made him realise that youths can be agents of change.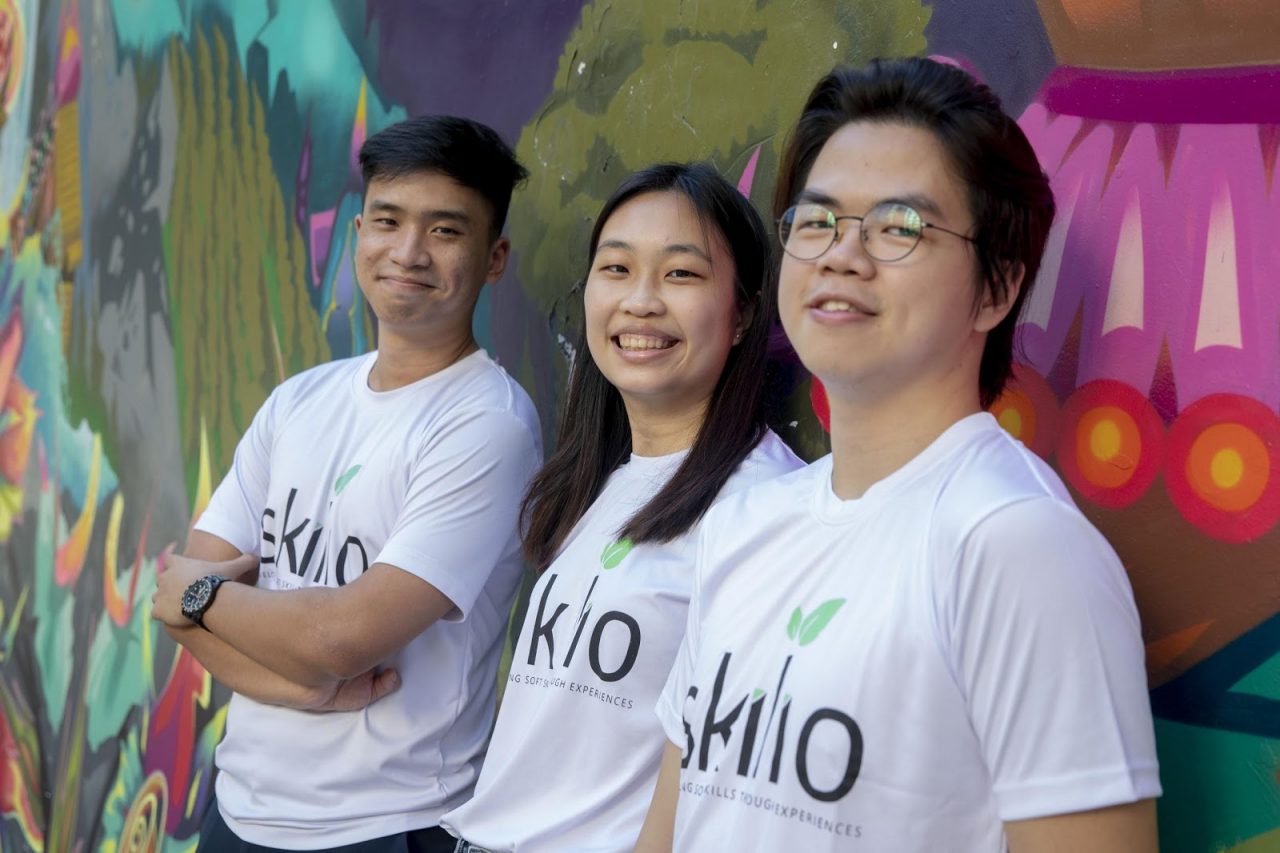 Besides providing a chance for youths to shine, the core of YAC also lies in collaboration.
"Through YAC, we learned the importance of taking a multilateral approach to solving societal issues. At times, we can become too siloed in the work we do."
"By harnessing viewpoints from various stakeholders, that helped us better formulate our product."
As our conversation carried on, I soon learned that Singaporean youths are not apathetic—in fact, they care a great deal. But fear often acts as barriers to action. At one point or another, we all fall victim to the what-if-I'm-not-good-enough narrative.
Such feelings of doubt and uncertainty are no stranger to Felix and his team. In fact, there were times where they felt like they were barely moving the needle in making others recognise soft skills for what it's worth. Organisations that are used to traditional systems tend to be hesitant when adopting new methods. The team had to continuously prove their worth.
All this sounds incredibly tiresome, and I wondered if Felix has ever felt burnt out from juggling it all. Sure enough, he confessed to feeling overwhelmed by expectations at times. He turns to revisiting a box of handwritten notes given to him by people in various stages of his life for comfort.
Being part of YAC allowed Skilio to reach out to a wider audience. Since then, the team has been improving their product by listening to feedback from various stakeholders and through hitting tiny milestones set for themselves.
"Even if we fail, there's still comfort in knowing that some contribution was made. If you have a strong urge about a problem in society, just take the first step and do it."
Fifteen But A Queen, Hanisah Dares To Be Different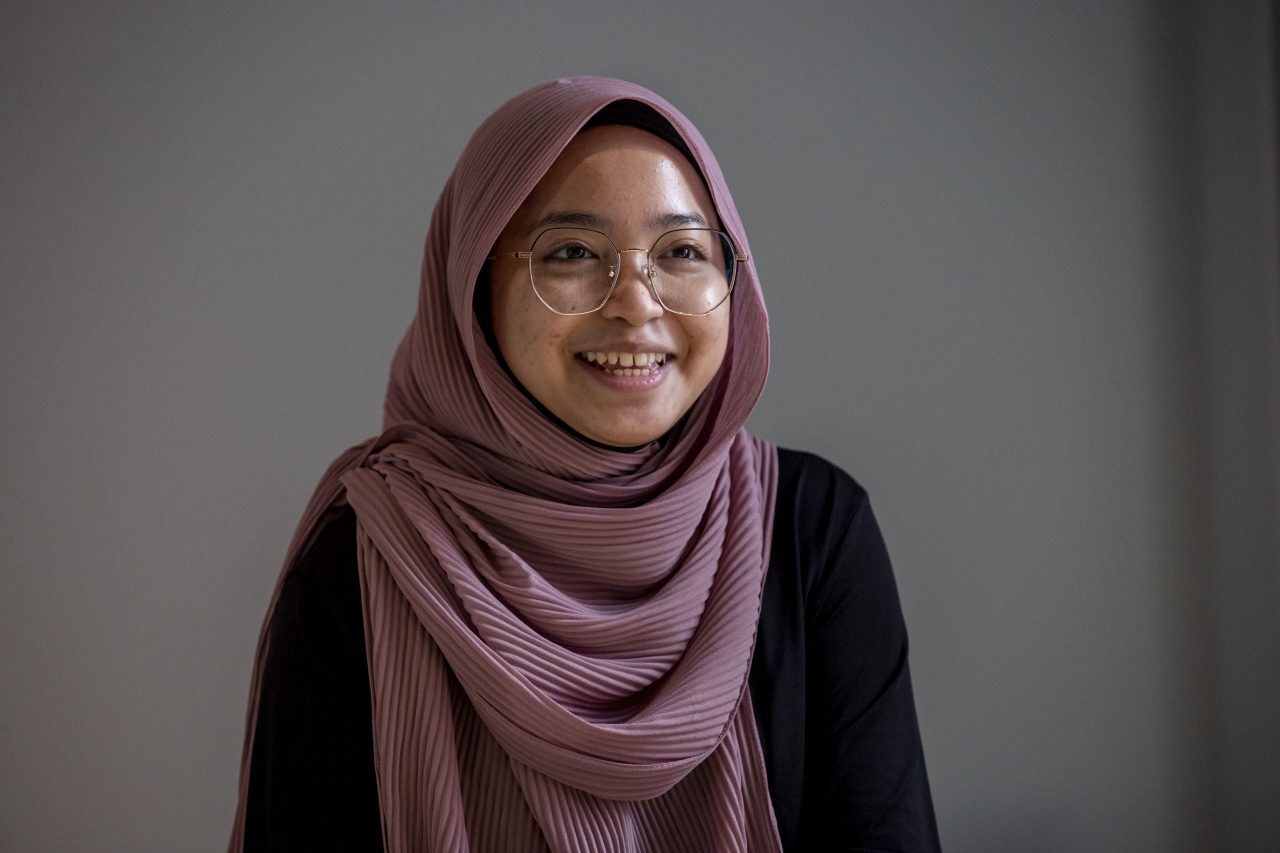 When I was 15, all I ever wanted was an endless supply of A-Cash on both my Maplestory and AuditionSEA accounts (and also, to stop failing math).
This is starkly contrasted against Hanisah's story. At 15, she's already a force to be reckoned with. She may seem soft-spoken at first glance, but don't let that fool you.
When asked about her aspirations, she affirmed the will to become a person who fights for equality.
"I want to help people in underprivileged communities. When people are given equal exposure to opportunities, this can help to bring them ahead in life."
Success, to Hanisah, means going beyond what's reflected in one's report book. It is this belief that pushes her to participate in external activities like YAC, where she gets to voice concerns and make an impact on the community at large.
Her team (UTBT)'s project, HOMEFAN, was born after several rounds of discussion during the last season of YAC. In short, HOMEFAN is a platform that aims to uplift home-based food businesses that have suffered financial losses due to the pandemic.
These struggling business owners are paired with industry experts and mentors, where they receive support such as marketing tips that help with branding. This, in turn, helps in generating more customers.
Programmes like YAC can seem daunting, especially when problems seem so large and our efforts so small. That did not deter Hanisah from trying.
"When I told people that YAC involves forming a group to come up with a realistic proposition that can improve an issue in Singapore—and that I was the youngest in the age bracket of 15 to 35—they were all shocked."
As it turned out, Hanisah's team managed to obtain the highest tier of grants handed out to finalists. Funding's great, it helps to keep things in motion. At the same time, it's a form of recognition that proves they're on the right path.
"Funnily enough, most of the congratulatory messages were accompanied by a reminder to focus on my O-Level examinations."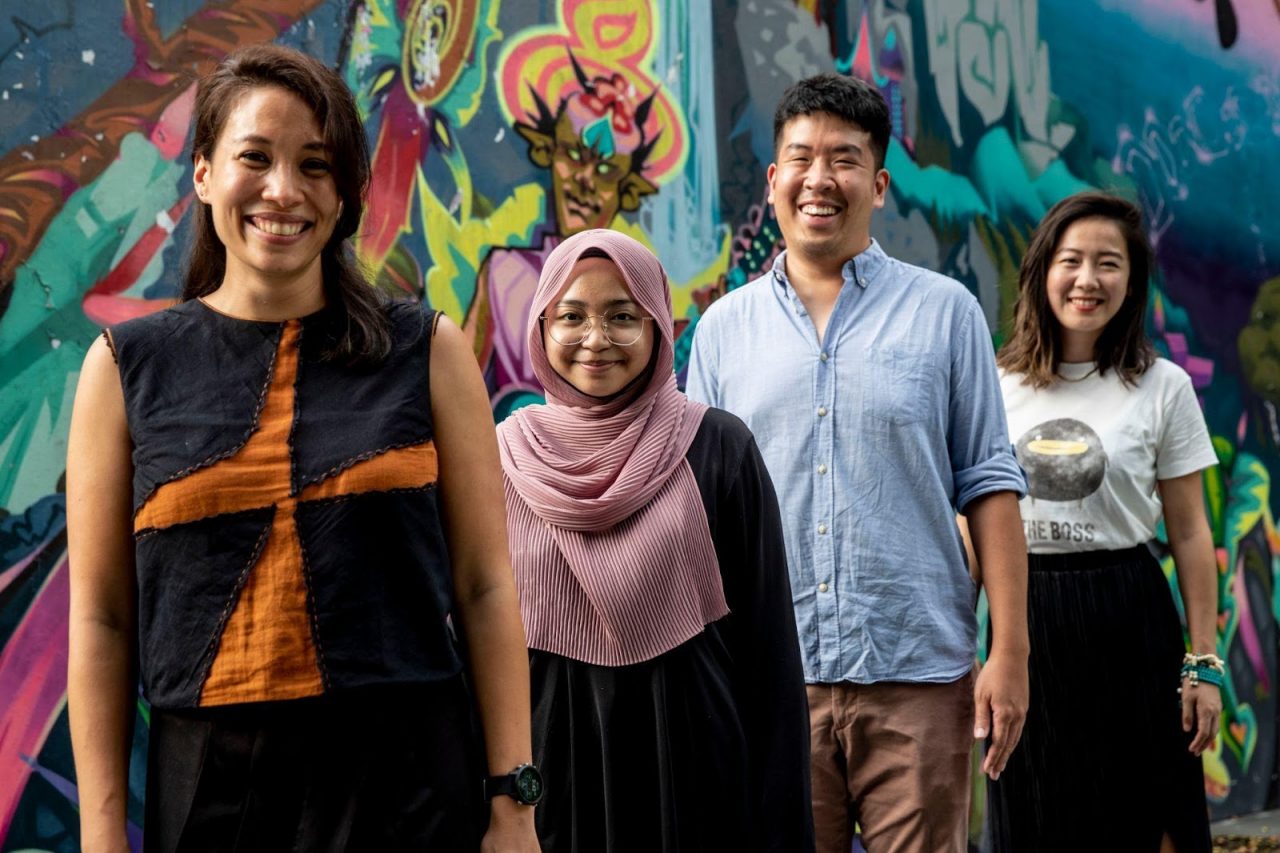 This is not to say that the process was easy. During the planning stage, there were many times where Hanisah doubted the feasibility of their idea. "If it wasn't for the support of my team members, I might have actually withdrawn," she admits.
Since young, Hanisah has always felt like an outlier for pursuing passion projects outside of school. These exposures allowed her to interact with people from all age groups, and it helped to hone her communication skills.
It is no wonder that she was able to collaborate with her team members; most of whom are young working adults in their twenties.
When asked if she ever gets stretched thin, she said, "All the time. I get exhausted in moments from wanting to try, but not yet trying. In other words, I get tired of trying to try."

These days, Hanisah focuses on taking things one step at a time. Thankfully, she's surrounded by peers who remind her that it's okay to not meet expectations all the time.

Though HOMEFAN is still in its early stages, there is no question that the team is striving to move forward. They're constantly making refinements along the way.

"I've definitely grown to be more mature in understanding issues within the society," Hanisah adds. "Through YAC, I've also learned to be more vocal about my views. More so than my peers."

Despite all these achievements, she acknowledges that there's still more to be done. From the way she sees it, youths are able to view the world through a unique lens.

"To be honest, you don't need to come to YAC with a team or a solid idea. That can be developed along the way—just like what happened in my situation. Joining the programme was one of the best decisions I've ever made."

At this juncture, both Felix and Hanisah envision a future where youths are not afraid to try something different. Felix describes it as "powerful" if youths can take charge of their future.

"Having a strong core of young people helps in pushing Singapore forward," he concludes.

These youths are fueled by a relentless curiosity to turn ideas into action. Unlike me, they've refused to let the prospect of failure paralyse them. I suppose it is this "never try, never know" attitude that sets them apart.

As the interview session came to close, I started reflecting on my own passivity. Have I simply been taking the backseat and letting circumstances determine my fate?

The answer's a resounding yes, and it might be time to change that.

The Youth Action Challenge (YAC) is a platform for youth to provide solutions in shaping their vision for the country. Themes like mental health, the future of work and sustainability were among the issues in focus among youths who participated last season. Teams will receive grants of up to $50,000 to realise these solutions. Learn more about what transpired in the last season here. Season 3 is planned for the latter half of this year.
This story is published in partnership with the National Youth Council.
If you haven't already, follow RICE on Instagram, Spotify, Facebook, and Telegram.
What's stopping you from taking action? Share your thoughts with us at community@ricemedia.co