I hate going anywhere ulu. I don't care if the food is good, if there's a hot tourist attraction or if there's work to be done.
If it's far-flung, I don't want to be there.
With only 24 hours in a day — of which a good 10 to 12 are spent bent over my laptop for work — the idea of spending the rest of those precious hours stuck in traffic is just not appealing.
In fact, it was one of the main factors that led to my premature resignation from one of my old jobs. Aside from an extremely toxic work culture (a story for another time), the ridiculously excessive travel time was pretty much the final straw on my back.
Fast forward five years later, I'm in good ol' Ubi — known mostly for one particular driving school, countless car workshops and maybe a couple of low-key cafes.
I'm staring up at a shiny new office building called UBIX. Maybe it's the polished appearance that appeals to my inner magpie, but something tells me I'd be perfectly fine if my office were here.
The Not-So-Distant Quandary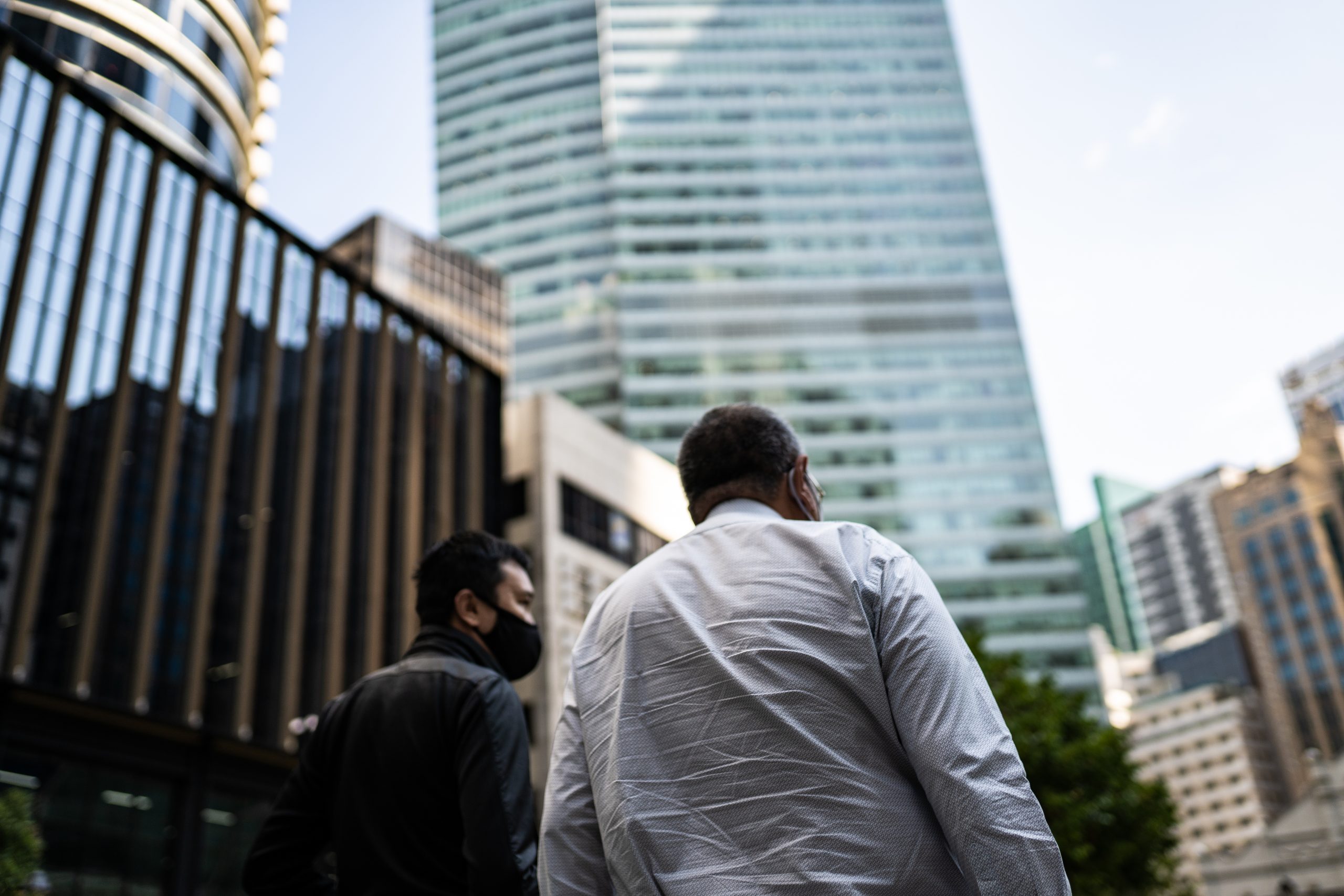 Before we carry on, let's first address what it is about offices in far-flung places that make them less popular with the general working population.
1. Time spent travelling = time wasted
When they said time is money, they weren't wrong. All that time spent contemplating your life choices while stuck in traffic could be better spent doing literally anything else — repaying your sleep debt, filing your taxes, finding the cure for cancer, you name it. In an attempt to make better use of my time then, I used to spend those hours on the bus writing my articles.
It might sound a little shallow at first, but for people like parents— who have to juggle taking care of their children, upkeeping their homes on top of their day job — there's already not enough time in the day. If it takes more than an hour to reach the office? Houston, we have a problem.
2. There's only ever caifan on the menu
This second reason is uniquely Singaporean. As a country where a butchered curry chicken recipe generates debates and tantrums, it's fair to say lunch is probably one of the brightest spots in our otherwise dreary workdays. The thing with 'ulu' offices though, is the painful absence of bustling food courts and the overall underwhelming lack of options available.
There's only so much uninspiring caifan one can bear eating every single day. Even if they love it. Lunch is supposed to break the monotony of a workday after all; not be a part of it.
3. Everything is just so far and inconvenient
Last, but not least, is the overall disconnect from the rest of the country. Unlike those working in the CBD, you can't just pop over to a mall next door to settle a quick errand at the bank; you can't just "turn up in 5 minutes" for drinks with friends after work. Even business meetings with clients require leaving the office over an hour in advance just to make it there.
It gets to a point where doing anything while working outside of the CBD area feels like a massive pain.
Clearly, I'm not the only person that feels that way. An online poll by The Sunday Times in 2021 found that three in four people who worked from home due to the pandemic didn't want to return to the workplace. Among those, almost half cited saving time from commuting as their main reason.
The Ubiety of Ubi
Filled with all that bias against remote locations, I was surprised when Duane Ho, the Group Chief Financial Officer of local enterprising food tech company Oceanus, says they've decided to set up their headquarters in Ubi.
That was before he introduced the office in UBIX to me.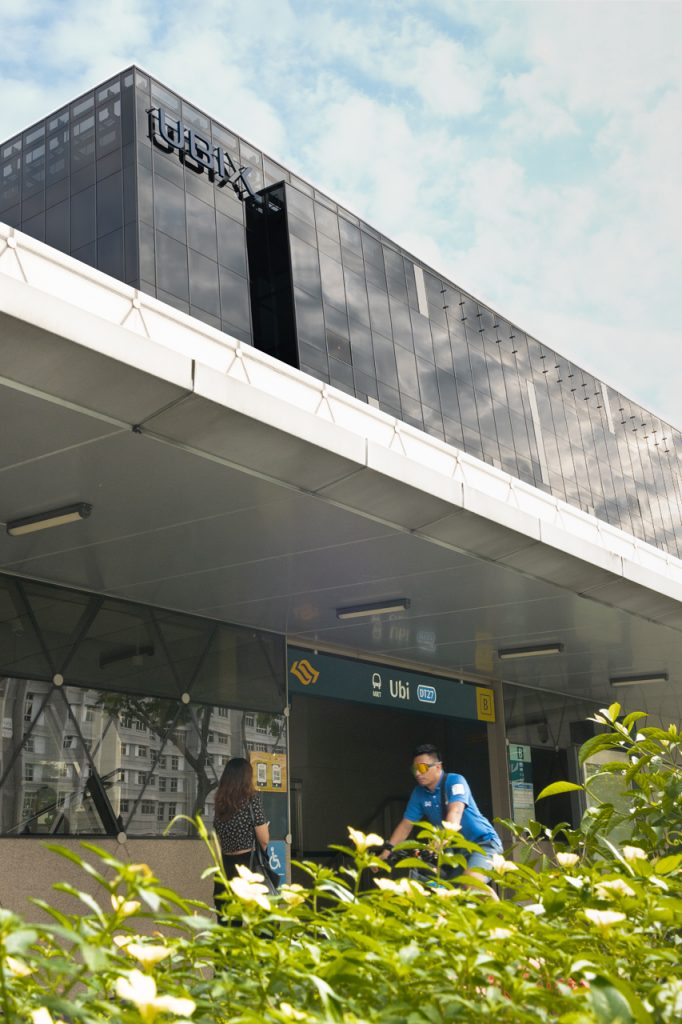 I've never heard of UBIX prior to our meeting — reasonably so since it's the new kid on the (Ubi) block that just obtained their Temporary Occupation Permit in January this year. Looking at its elegant glass facade and grand arrival plaza alone, the building looks like it belongs in Tanjong Pagar or Les Deux Rives.
Set against the backdrop of low-rise industrial buildings, it could pass as the Avengers Tower of Ubi. In other words, it's a perfect spot for one of the fastest-growing food technology companies listed on the SGX, whose workforce size is expected to double over the next year.
Magpie brain aside, I can't help but notice that the Ubi MRT station exit is located, literally, right outside the entrance. It doesn't even take half an hour to get to Chinatown from the moment the staff at Oceanus clock out of work. Anywhere the trains don't take them to, the buses out front will.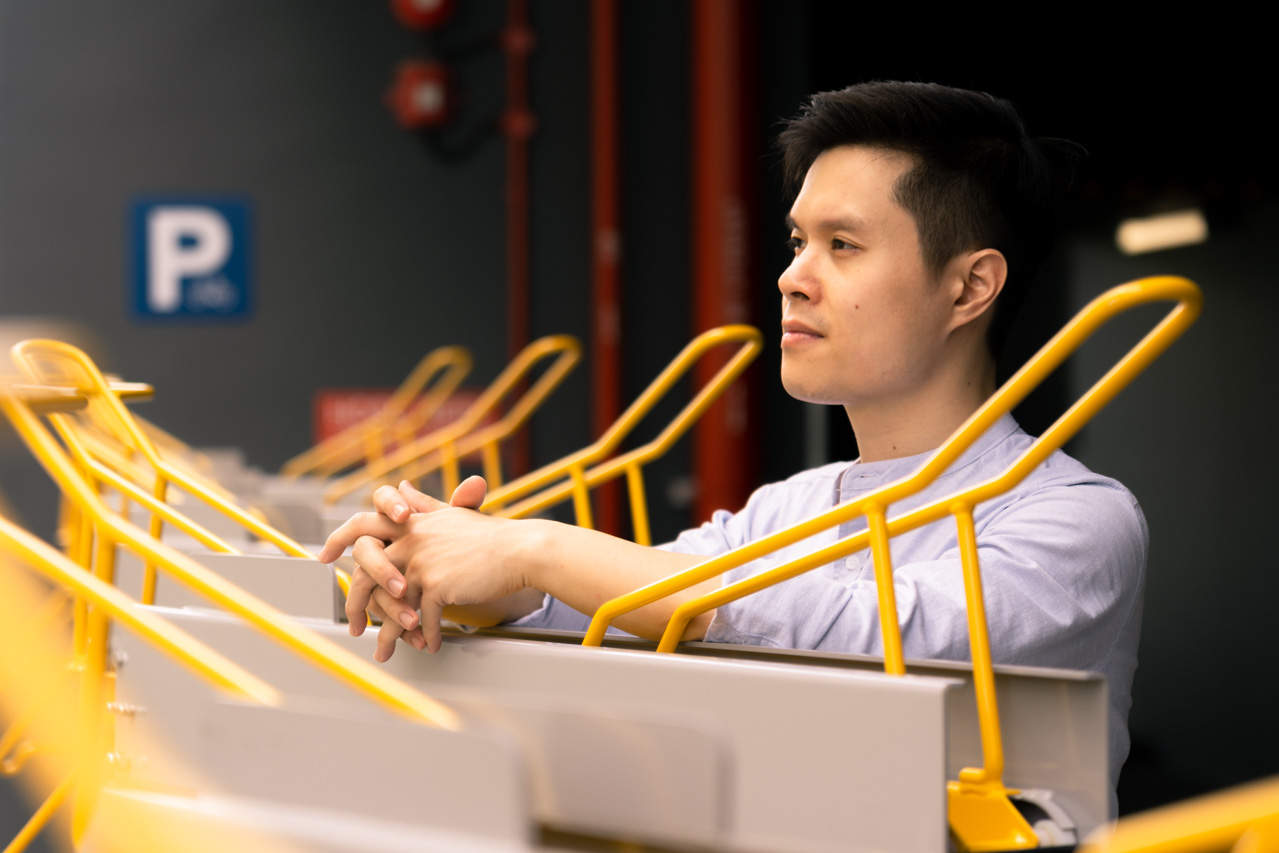 It seems like picking a well-connected office is all it takes to make working in a traditionally 'ulu' location appealing, or so I naively thought. Duane stops me there.
"If you want employees to want to come to the office, location isn't the only thing that matters."
Love The Office That Loves You
Commanding and dictating employees to come to the office is one thing, but making the office a place that employees miss while they're working from home requires taking several different factors into consideration.
1. Employees' Safety First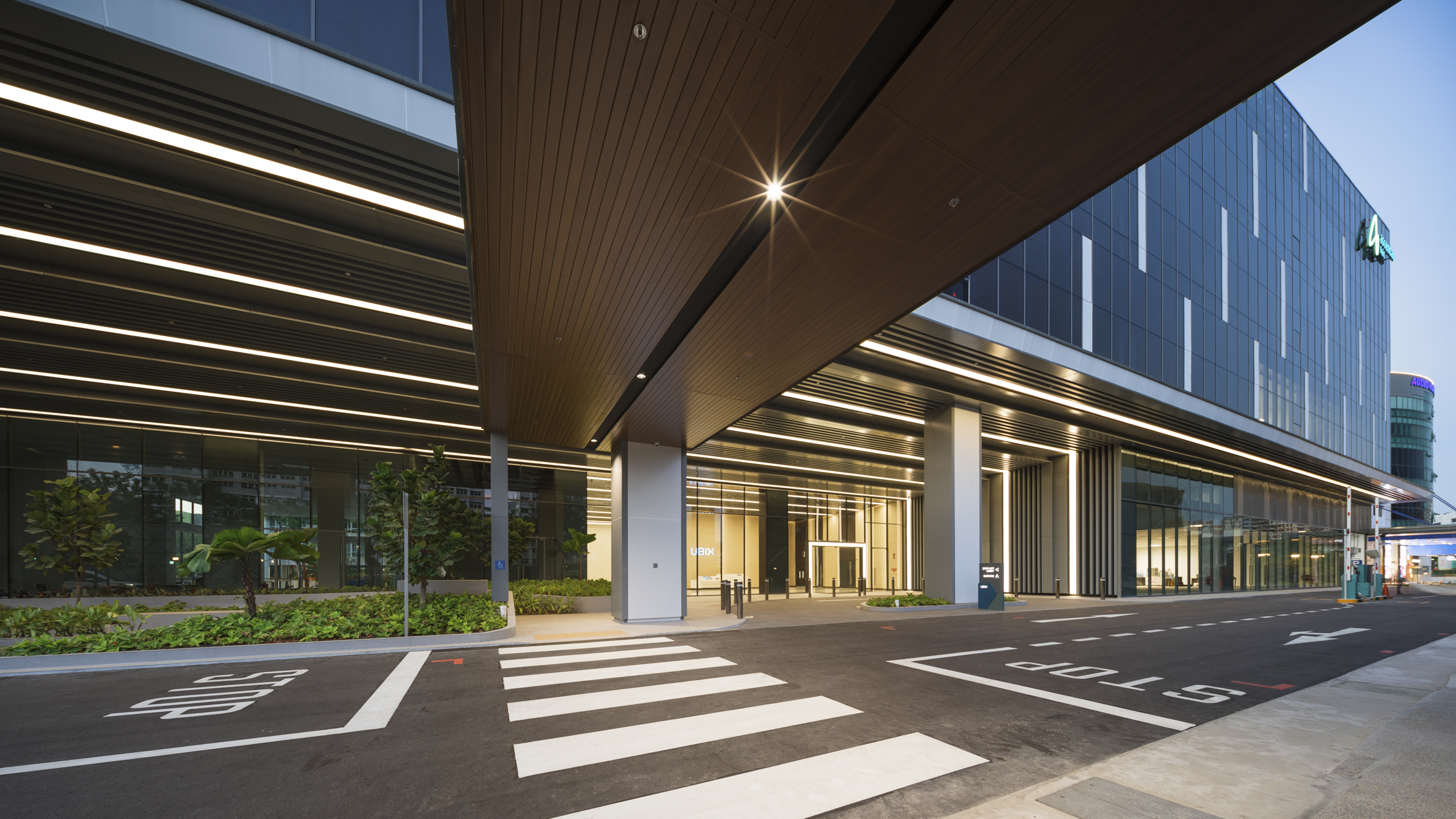 In their hunt for a new office, Oceanus first considered the demographic of their current workforce. As an inclusive company, they wanted to make sure the office was physically accessible to all. For example, expectant mothers.
Oceanus' previous office in an industrial area required them to trudge a long distance on uneven ground under the hot sun just to get to work from the nearest MRT station. Slopes, inclines and potholes aside, the narrow pedestrian paths often see cyclists dangerously whizzing past too.
It's elementary, then, that Oceanus would want an accessible workplace with shelters running from the nearest bus and train stations right to their doorstep. If that's all it takes to protect their employees, why not?
2. Boosting Employee Morale
Having formerly worked in the CBD in his previous job, Duane still remembers the gloom he felt during his first week working in an industrial area. Apart from having to get used to a new working environment, he also had to deal with wading through industrial traffic. No matter how good the food could be, it wasn't enough to lift his spirits.
As the country moves to allow more people to return to their offices, the ambience of the office during this awkward period of transitioning is what makes or breaks employees' morale.
Of course, boosting morale involves more than just nice desks and chairs — work-life balance, proper management and the likes rank at the top of the list. Still, Oceanus wanted to give their employees something to look forward to, something that would motivate and encourage them at their jobs.
During a visit to their new office space, their employees couldn't help but fawn over all the new facilities — the numerous sheltered-bicycle racks, the in-building carpark, the large shower facilities to name a few — as well as the overall new environment they'd be working in.
From the moment they arrived, the lift lobby gave them the promise of looking something to look forward to: its large and welcoming drop-off point, a meticulous line-up of manicured plants out front, fancy touch panels and shiny new card-access gantries in the lift lobby.
Considering the constantly fluctuating journey of the past two years with hybrid working, a brand new headquarters was just the kind of pizzazz everyone needed.
3. Make the Destination Worth it
With the sheer amount of space their new unit offers (just over 16,000 square feet), paired with the high ceiling and full glass windows, Oceanus is in the works of making the office more than just that.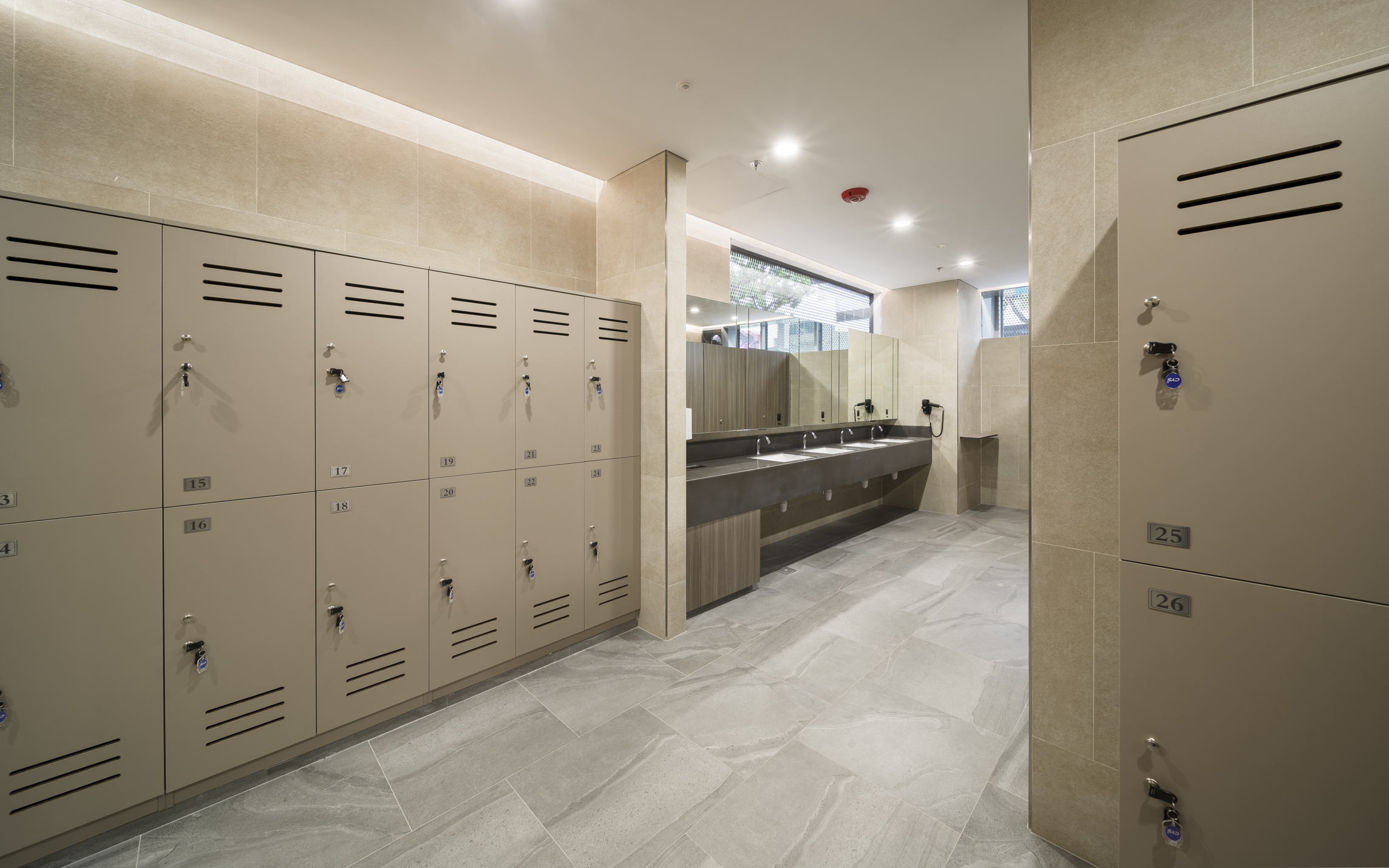 Duane excitedly shares the company's plans to build a gym and a rock-climbing wall within the office itself to encourage healthy living among the employees.
"UBIX provides end-of-trip facilities like ample bicycle racks, lockers and spacious shower rooms. Since we have those already, our employees can go for an afternoon jog on the treadmill, go downstairs for a quick shower and then come back all clean and comfortable, ready to work."
Artist renditions of Oceanus' office design also include numerous large artificial trees around the office's rest area, giving the impression of an indoor garden of sorts. Here, employees can take a fika, socialise with one another over meals, or gaze out the full-length glass windows into the horizon. I can see myself taking a power nap at the back of the rest area, a marked improvement from the way I'm currently curled up on the RICE office couch.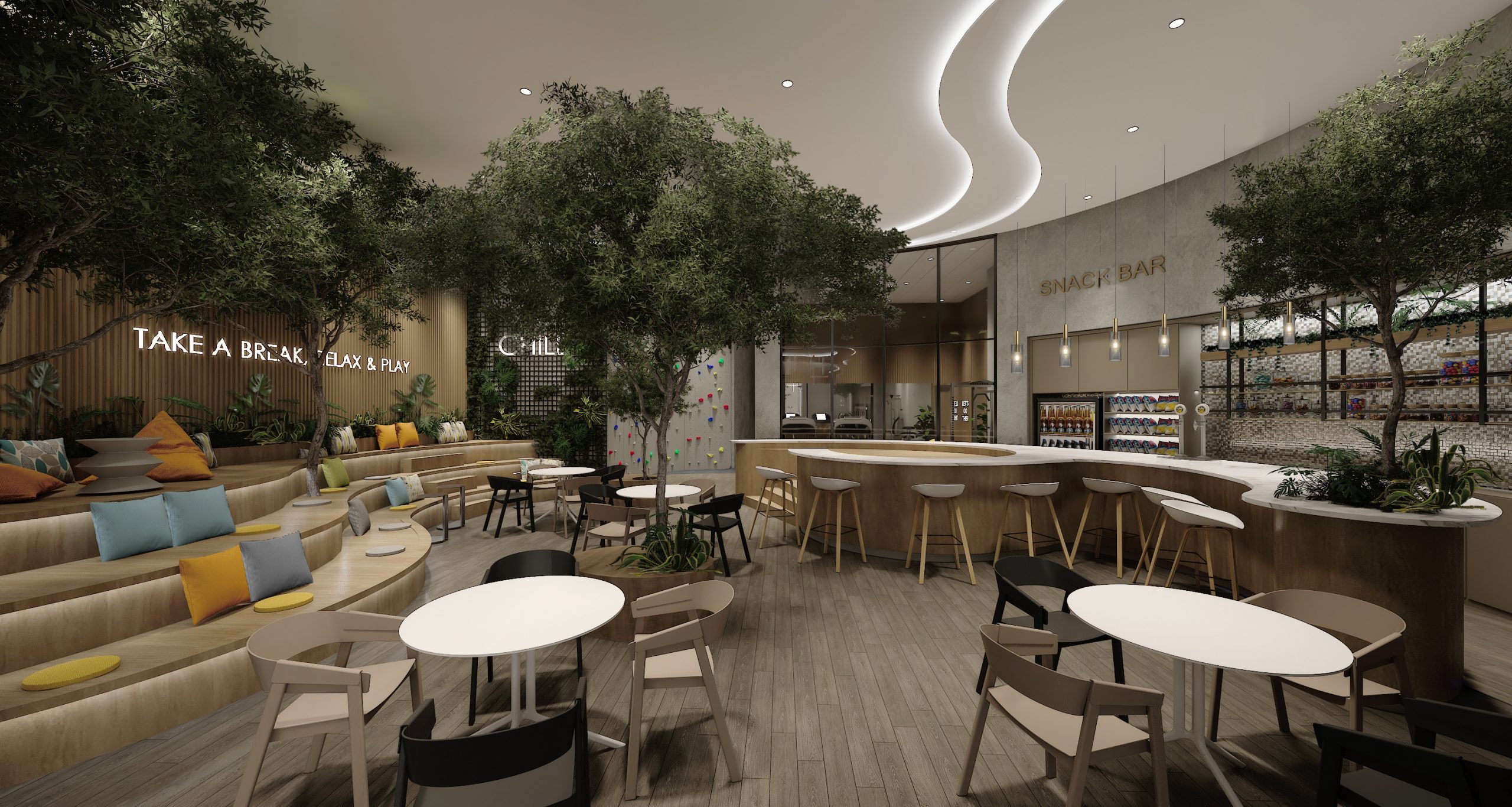 Just as Duane described at the start of our meeting, their UBIX office is more than just an office. It's a living space, a relaxation space. It's an office space that I would (almost) readily give up my current shophouse cubicle for if it weren't for my infatuation with Amoy Food Centre. Ultimately, it's a destination employees seek, rather than just a reluctant pitstop to make.
Because You're Worth It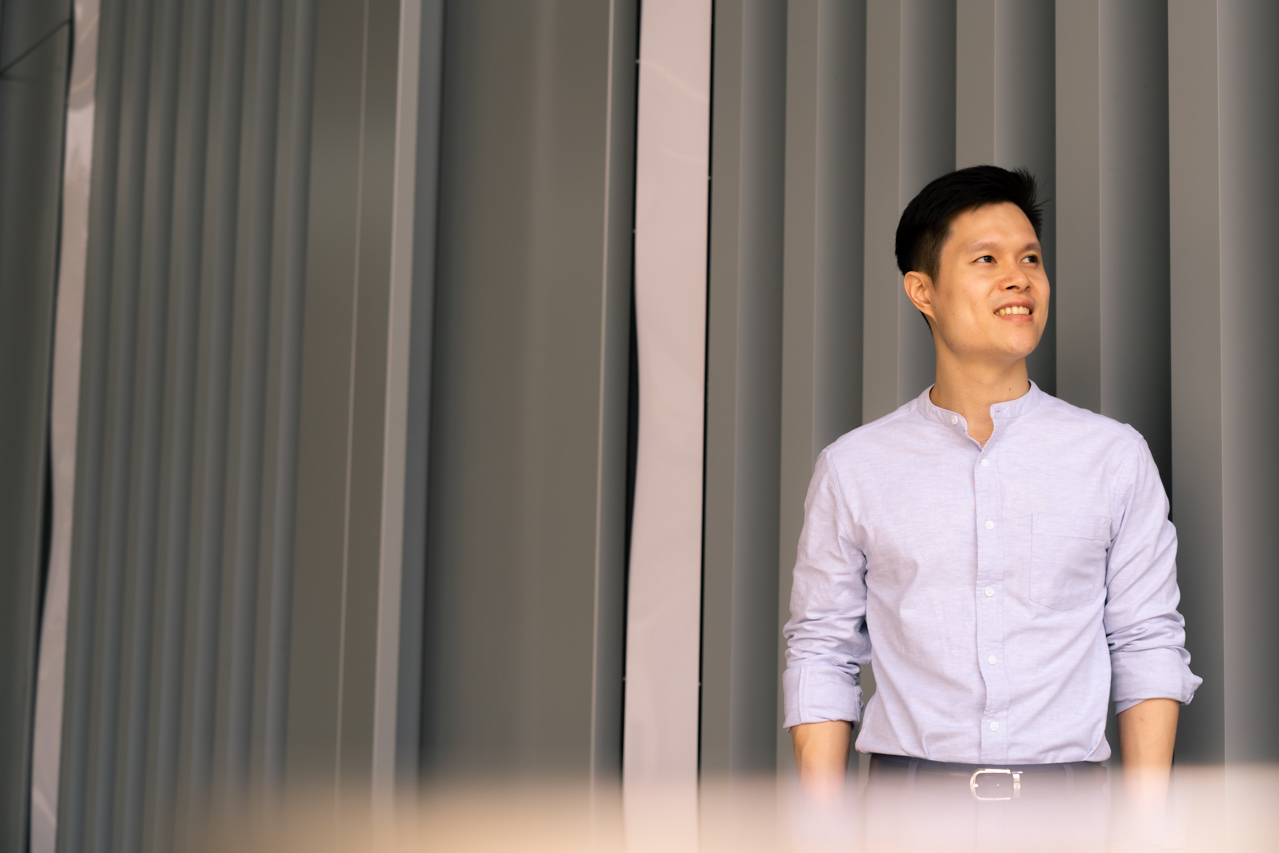 The problem has never been about 'ulu' location, Duane says. Even if an office is located in a supposedly 'not ulu' location, if there isn't an attractive enough reason for employees to want to be there, heading to the office will always be viewed as painful. Besides, compared to offices like those in UBIX or Jurong's International Business Park, regular CBD offices are kinda overrated, not to mention way more expensive.
He leaves me with a final nugget of office-hunting wisdom: If employers and tenants can understand what kind of environment drives and motivates their employees, finding an office that meets their needs comes easy. Ubi has long shed its image as an industrial area — and as the BTO opposite UBIX nears its completion date, Ubi is on its way to becoming one of the more highly sought-after locations to work at.
Sure enough, the work itself doesn't change, but where the work is done definitely makes a huge difference. At the end of the day, a charming little office like this is also how employees know their daily commute is worth it.
---
This article is brought to you by CapitaLand.
As one of Singapore's leading developers, CapitaLand offers top space solutions that meet the diverse needs of business professionals, including premium industrial properties like UBIX.
If you have a lead for a story, feedback on our work, or just want to say hi, you can also email us at community@ricemedia.co. And if you haven't already, follow RICE on Instagram, Spotify, Facebook, and Telegram.