All original photography by Sziyang from Elderswithstyle unless otherwise stated.
We often discuss the pioneer generations in relation to their fiscal needs as an ageing population. It's easy to forget that our forefathers have lived through periods of tumult that we'll never see, as the younger, modernized citizens. While we take pains to describe the ways that old landmarks and historic neighbourhoods contribute to our national identity, we don't always go to the living source of our storied past.
In this conversation with 21-year-old independent content curator, @elderswithstyle, we take a light-hearted approach to celebrating the colourful pioneer generation by asking him what he thinks about their fashion, taste, and style.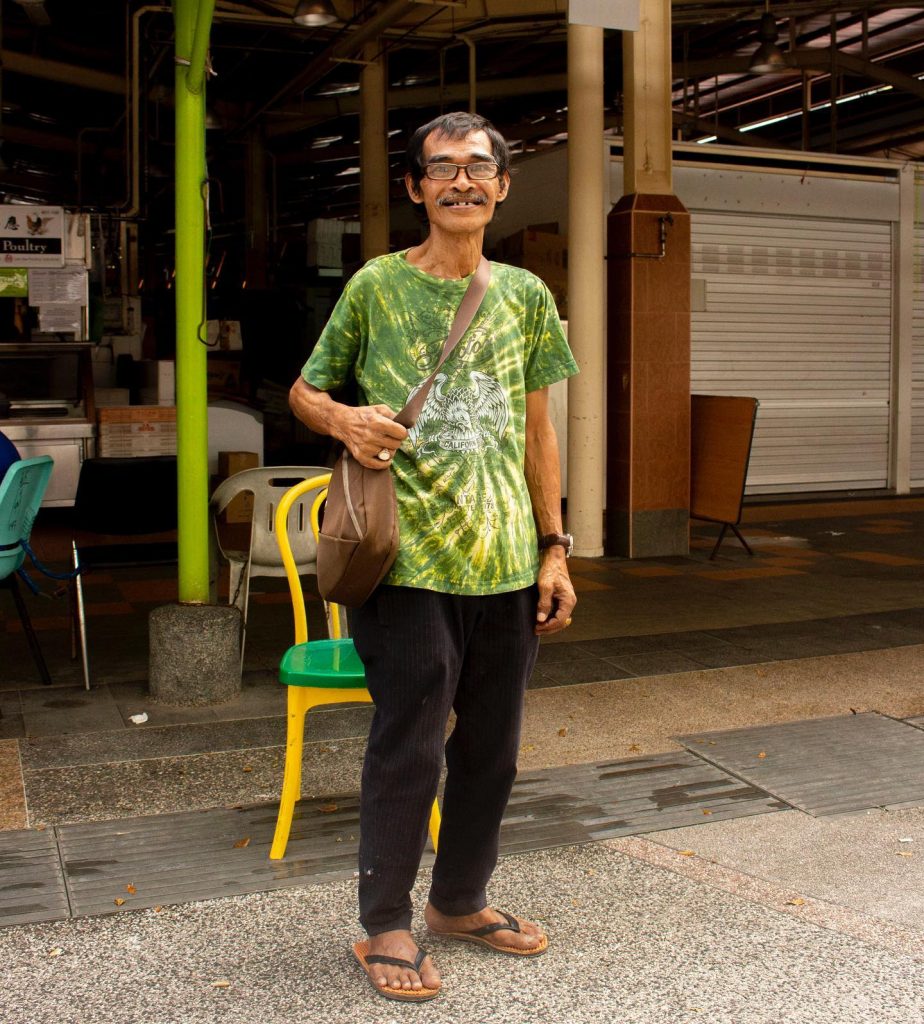 Rice: What motivated you to start your page 'Elders with Style'?
Sziyang: It was originally created as a personal mood board and source of inspiration back in June 2017. I was enamoured by the various outfits worn by the elderly in Singapore. Some of these elderlies have managed to preserve their favourite styles of yesteryear which I personally find inspiring. But some of the other elderly folks seem to be more focused on pure function, practicality, and comfort.
It's so wonderful how someone like you who is only 22 years old is able to make this observation and appreciate it too.
Elders with Style has so many community submissions at any one time; I'm very glad that many youths are starting to appreciate elderly fashion habits in Singapore as well!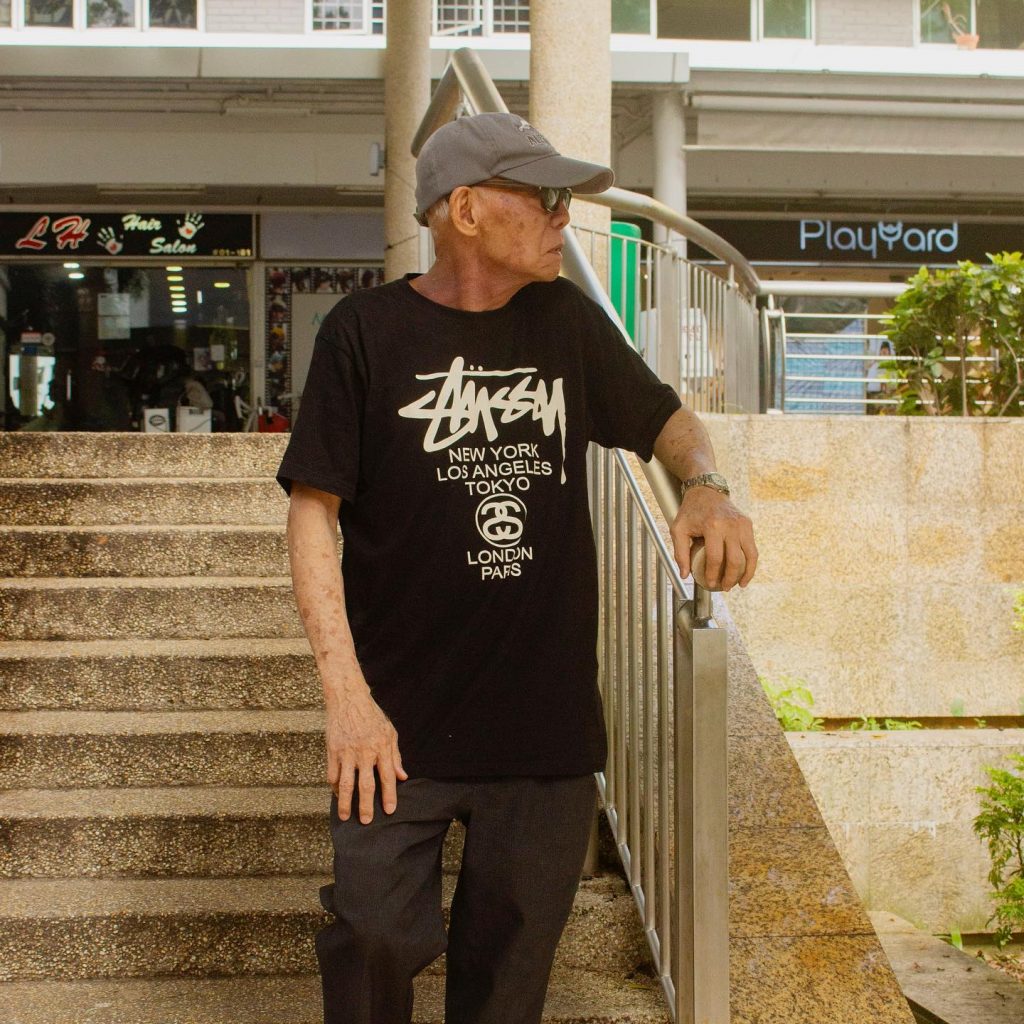 Can you share any particularly memorable encounters you had with an elderly folk?
If I had to choose, it would be this conversation that I had with a dapper older gentleman on a cloudy Tuesday evening, pre-COVID. He related to me that he frequents the area to sing karaoke every Tuesday after work and had won many karaoke competitions in the east when he was younger. When I asked about his outfit, he told me he had always made an effort to dress sharp, a habit formed in his youth.
Has he had an influence on you ever since?
I think it's inspiring how he keeps up with his passion for singing and habit of dressing well even at an older age. I hope to be able to do the same as well!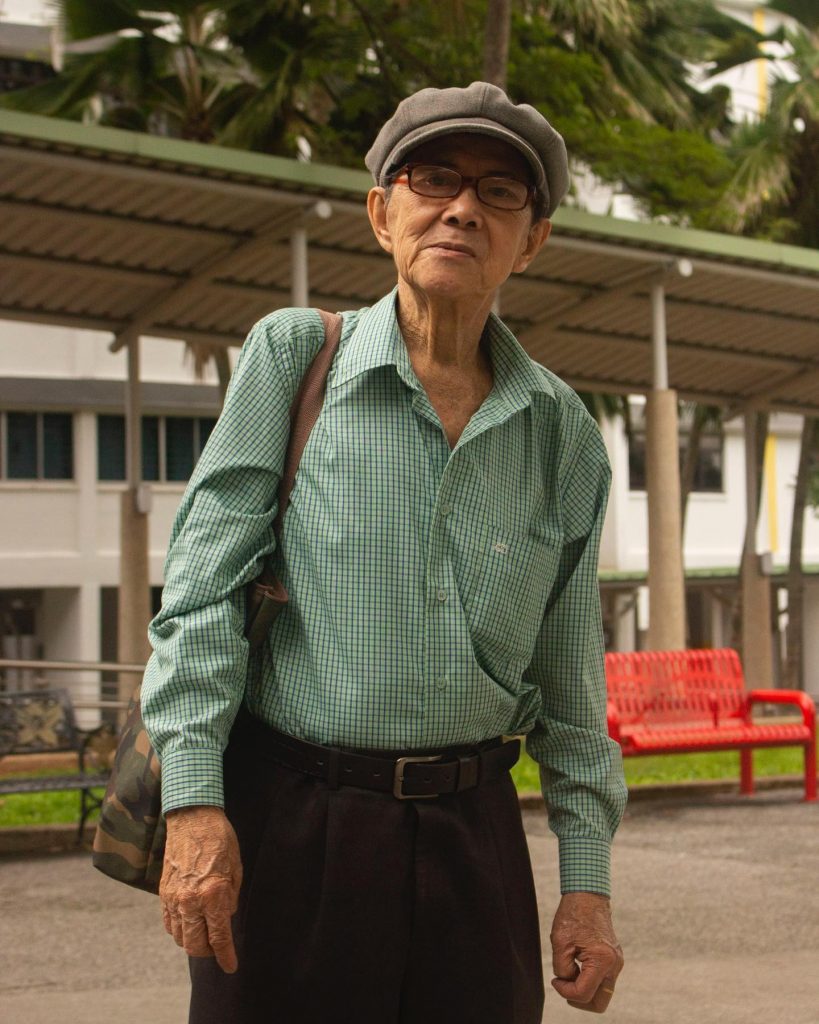 How does the pioneer generation differ from younger generations in their approach to personal style? Are they more daring? Less insecure?
From my observations and the various conversations I've had with them, the elderly in Singapore have varying approaches to their personal style. I liken some of the older folks to walking time capsules; preserving their favourite trends and styles of their youth. Many of them have entire outfits that are tailored while others wear shirts and blouses that can no longer be found in stores. Then there are some that focus on comfort and practicality; pairing cooling sportswear with tailored pleated trousers, leather sandals and a fanny pack to combat the Singapore weather. In conclusion, I would say that the elderly in Singapore don't follow trends and dress whichever way suits them. They don't care too much about what others think of their style. This natural confidence they exude is something I will always admire.
Have you taken any style cues from the people you photograph? If so, what have you incorporated into your own wardrobe?
Most definitely. I've had a few wide-legged pleated trousers made at my neighbourhood tailor. They are very comfortable and airy. It's perfect for our weather.
Where's the best place to spot fashions of the pioneer generation in all their peculiar glory?
All around Singapore. You'll be surprised at the interesting outfits worn by the older generation when you consciously look for it. I find that the outfits and fashion habits of the elderly are often overlooked and perceived to be mundane; I assure you it is not.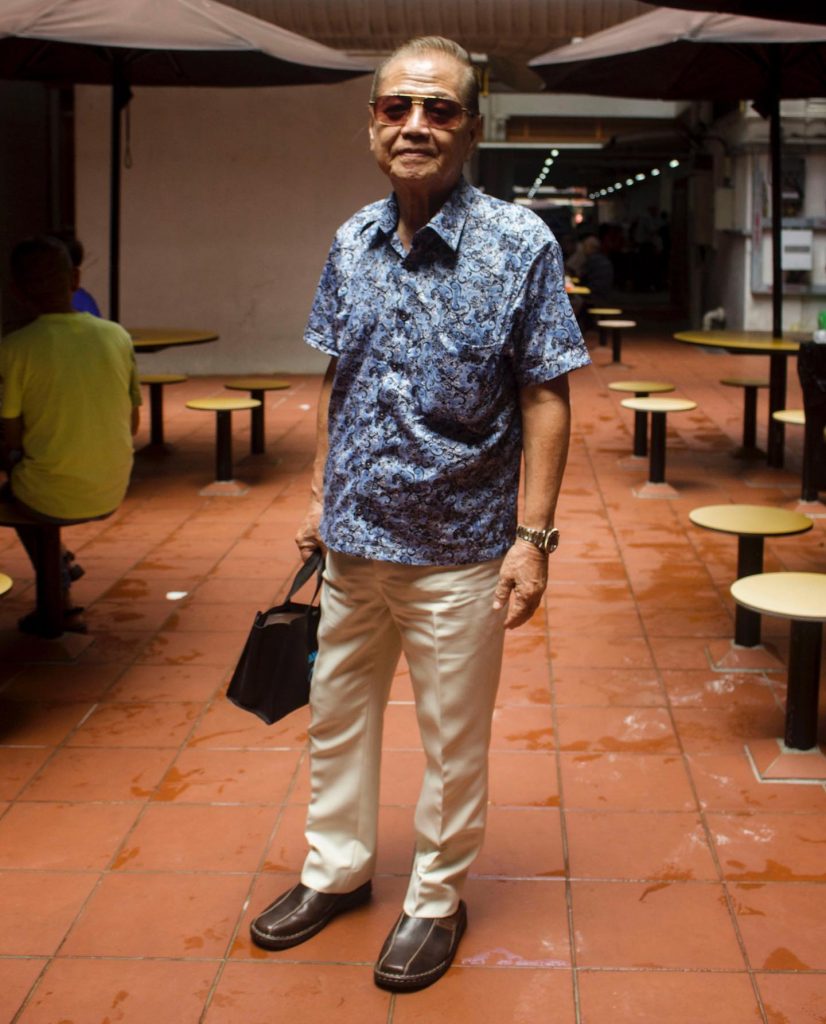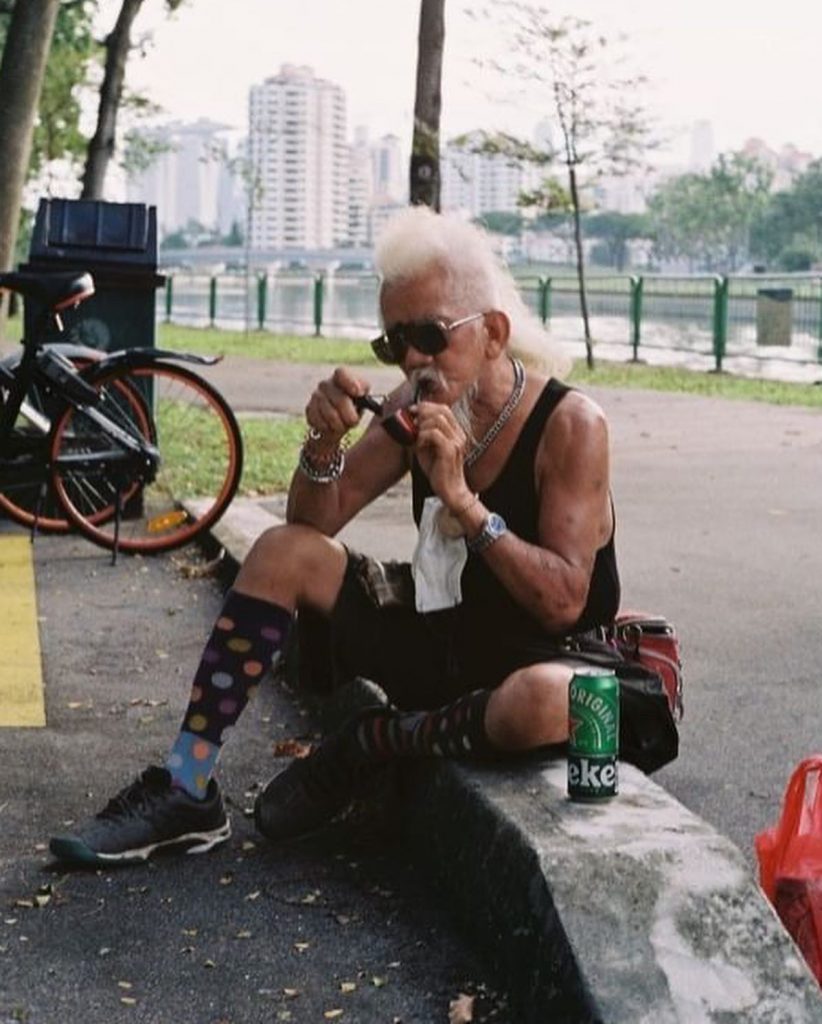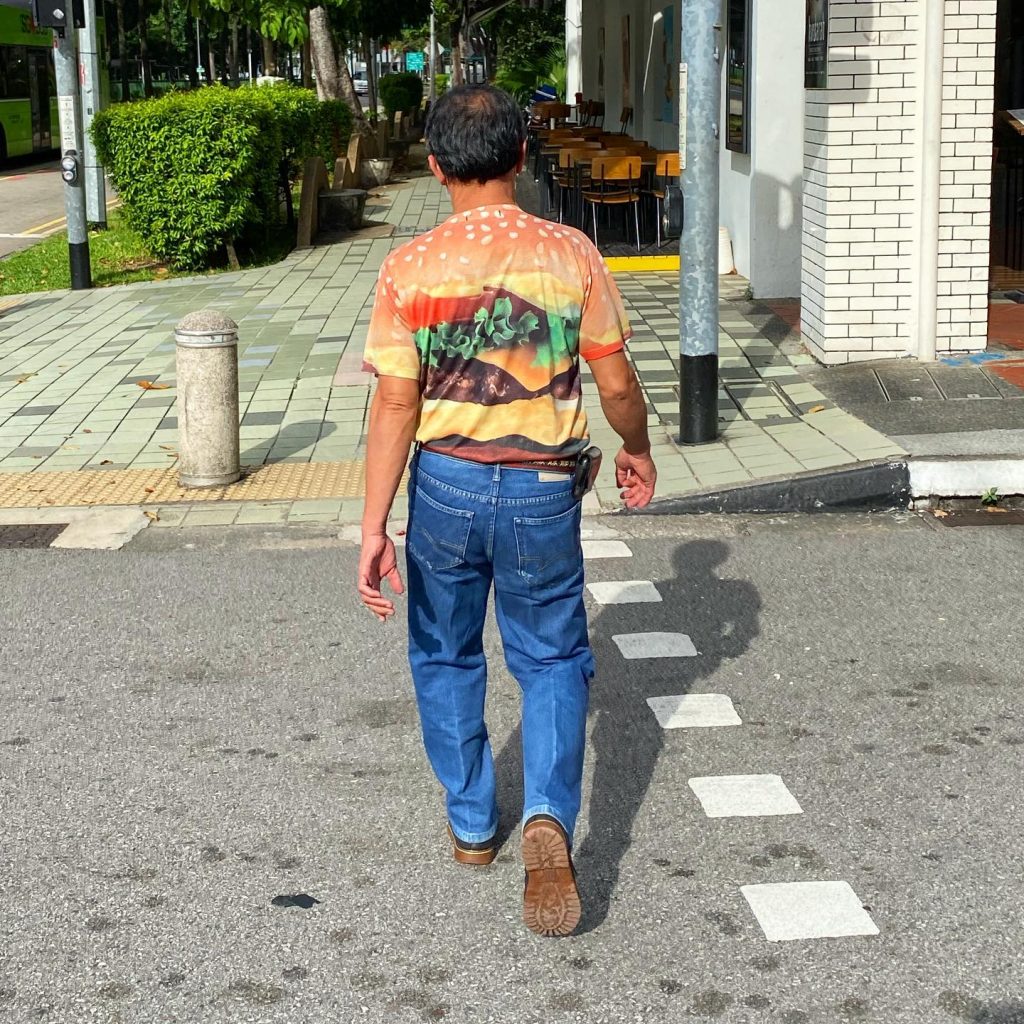 Let's talk accessories. On your page, there are plenty of fanny packs, chunky necklaces and funky hats. Which elder with style had the best accessories, and can you recall your conversation with them?
It is hard to pick favourites but the uncle with the Bicycle definitely had the most memorable "accessory". The bicycle was heavily modified to look like a motorbike; the uncle dressed the part too. He was wearing a leather vest and spiked cowboy hat. He was a very jovial man who encouraged pictures to be taken of him. He also said that his personal mission was to spread happiness and joy to people.
What can the younger generation learn from the personal style of the pioneer generation?
Dress comfortably and wear what makes you happy 🙂