All illustrations by Ansh for RICE Media.
Take that finger off that 'Enter' key and delete whatever email you were about to send us. We're on leave — paid time off given to employees to enjoy a vacation, a term we know some workaholics have never heard of — which means we will not be responding to any queries, emails, messages, or calls during this period.
No buts, no ifs. We sorely need a breather from emails and enquiries from everyone, especially those who don't seem to understand the concept of "Do not disturb others while they're on vacation". It doesn't matter if it "feels more efficient" to just leave an email for your recipient to see when they get back. Nothing ruins the zen vibes more than that red notification dot demanding attention.
Seriously, it can wait.
In our attempt to go as far, far, far away as possible (without dropping off the face of Earth), we went to the down under of down under: the tranquil, expansive lands of Tasmania, Australia.
On our flight over, we each crafted an out-of-office reply detailing our holiday plans, just to drive the FOMO home a little more. Should you have any particular urgent queries you need to be addressed, you may refer to each one of our replies down below.
Tl;dr, please hesitate to reach out. (For legal reasons, this is a joke.)
---
Subject: Resting, Finally
To whomever this may concern,
By the time you're reading this automatic reply, I'll have boarded my flight to Hobart, Tasmania. Your email will not reach me. It cannot reach me, for the gods have willed it so.
Your email shall sit in a pile with the rest, left unseen until the return of the prodigal son (me). If your query has not been resolved by then…really? You couldn't approach anyone else?
If it isn't obvious enough, I'm extremely busy and don't have time to come to the computer right now. As it is, I've already made plans to head to MONA — the Museum of Old and New Art — right after I land. In fact, I'm even making it a point to remind myself that I am on holiday by taking a ferry up River Derwent and arriving there in style. My time inside MONA will be spent dutifully ooh-ing and aah-ing at the wonderfully eclectic curation of edgy art. Like a hallway full of genitals, obese automobiles and other similarly intriguing displays. This is true art only geniuses like yours truly will understand, so please leave me to enjoy it.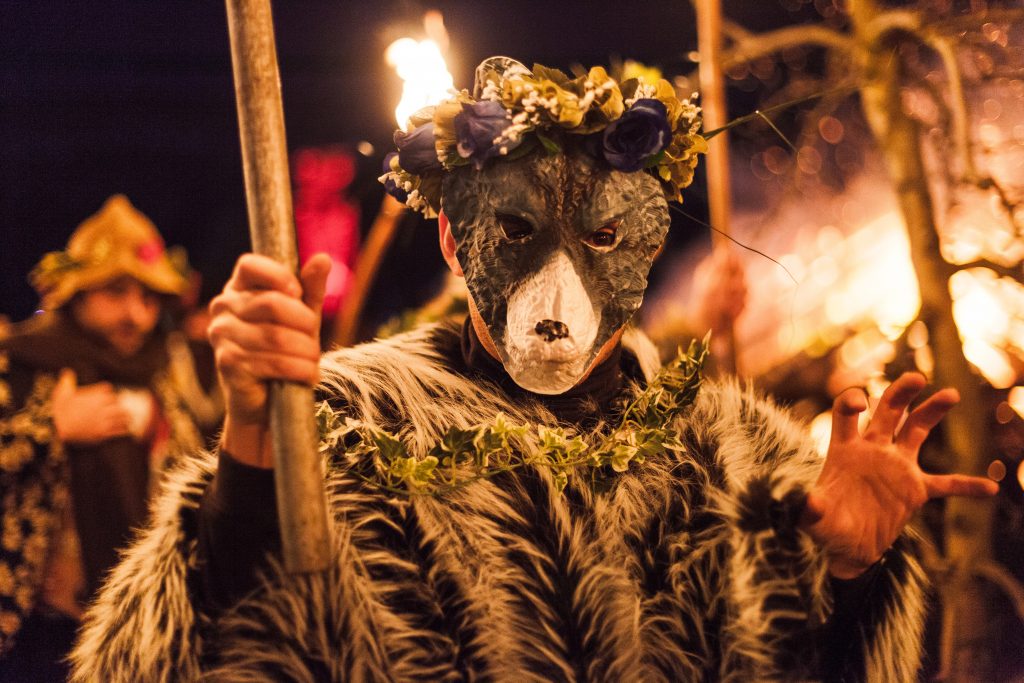 I will also be attending the Huon Valley Mid-Winter Festival, only the coolest family festival in Tasmania dedicated to celebrating the autumn harvest. You can bet your best Sunday hat that I'll be out there wassailing with the crowd, dancing all weekend to folk-punk and spunky space jams and trying my best to win the costume contest.
Your problems will just have to wait, just like how I will have to wait to attend the Dark MOFO winter music festival next time after missing it this year. We can't have it all, sadly.
It's also best to ask you this: unless you'd like to join me hunting for ghosts among the gallows of the Hobart Convict Penitentiary, please do not attempt to call me. The frequency of your incoming call would only spook the spirits.
I will, at the very least, have reception while I'm above the ground, watching the Penitentiary's original film about Tasmania's history of crime and punishment so you may drop me a message then. However, as per film etiquette, I won't check it until the film is over, lest I interrupt the audience's brooding immersion.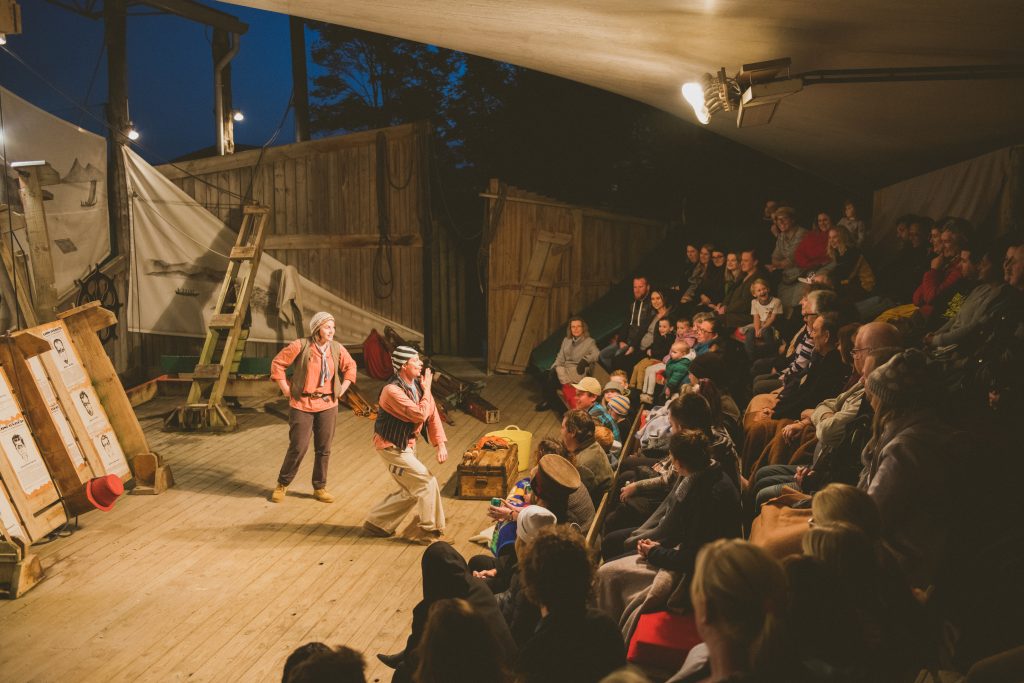 The rest of my time will be spent being cultured – like watching the live theatrical stage performance The Ship That Never Was, over at the Richard Davey Amphitheatre in Strahan. Or wandering around Battery Point on a tour on a horse-drawn carriage, reliving the history of what used to be a military outpost in the early 19th century. Should you leave me to relax as I see fit, I might feel generous enough to grant you access to an Instagram story or two of the street performers and the local handmade goods at Salamanca Market.
Anything more and you might as well pay Tasmania a visit yourself and find your own fun. I know I will.
Adieu,
Samson von Scheider III
IT Engineer
---
Subject: Sorry – Off to Gain a Few Pounds!
Hi there,
Thanks for reaching out! Unfortunately, I won't be able to read your message while I embark on an eating spree around Tasmania.
I understand my trip abroad might come as an inconvenience to you but the heat in Singapore has been truly unbearable of late and, well, it's cold in Australia now. Being winter and all, I'll have my gloves on most of the time, and that means lots of fumbling with the touch screen.
That, and my hands will constantly be full of food. In other words, it's not that I don't want to assist you, it's just that I genuinely can't. Hopefully, you can forgive me.
Allow me to give you an idea of what I'll be busy with. I signed up for a one-day Tasmanian Seafood Seduction coastal tour around Bruny Island, mostly because of its tantalising name. We'll get to harvest oysters straight from the waters and slurp them straight out of their shells – with a little squeeze of lemon and Tabasco, of course. Apparently, our guides will dive into the waters and hunt wild abalone and sea urchins for us too… Ah, writing this has made me really hungry already.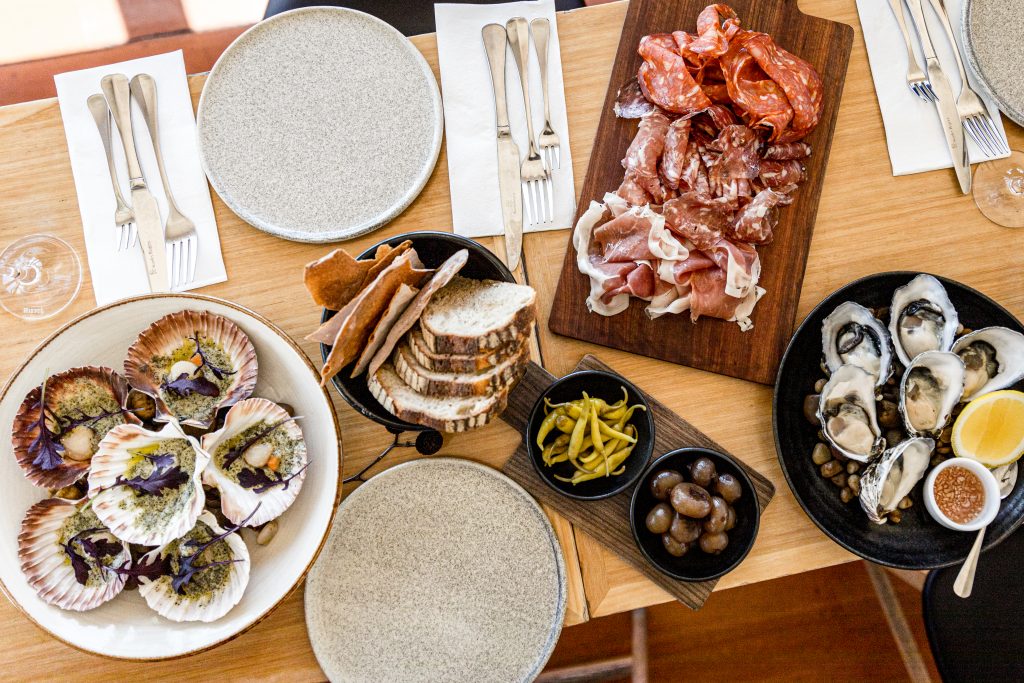 Currently, I'm on the way from Hobart Airport to Sullivans Cove Distillery, where I'll get to learn how they produce whisky that was awarded the world's best single malt. I will, of course, partake in imbibing their spirits too.
You'll probably see me updating my Instagram with countless photos of all the food I'll be trying out while in Launceston too. I specifically picked it as it's recognised as a UNESCO 'City of Gastronomy'. If there's anywhere that'll actually fill the bottomless pit I call my stomach, it's here. Charcoal-grill hāpuku, hemp bread, hazelnut dukkah, chai bircher… You name it, I'll be eating it. If only social media could let you smell and taste photos too. What else, what else… I've also made plans to go down to The Berry Patch. While it's no longer berry-picking season, I'll still get to taste all the jams, pies and ice cream made from their produce! There's also the Bridestowe Lavender Estate, where not only is it a great place to enjoy some lavender scones with lavender tea, but it also offers a behind-the-scenes tour of the farm during the non-flowering season.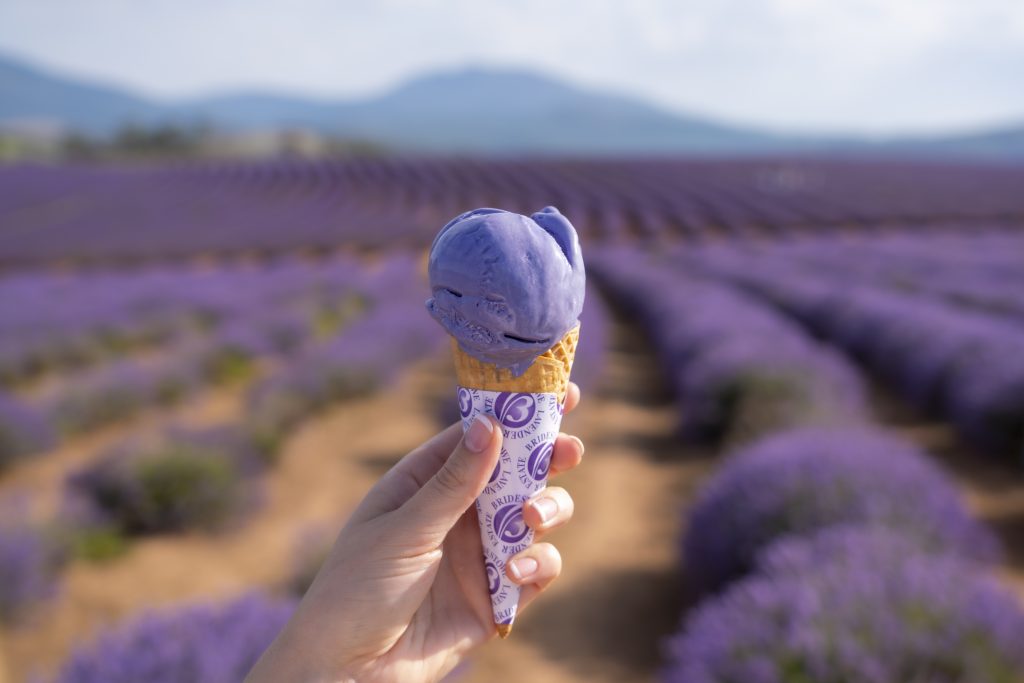 As most of the journey around Tasmania will be via car, I've got to keep both hands on the steering wheel and my eyes on the road. Wombats are common here, even more so compared to the entirety of Australia. If you promise not to distract me from the road, I'll bring back some snacks in return. Are we good?
If it's really, really urgent though, perhaps you could try reaching out to the bossman himself. Until then, I'll see you after a couple of pinot noirs!
Best regards,
Isabelle Constance Yong Jia Ying
HR Executive
---
Subject: Sailed off to that shore washed upon by the farthest sea
Alas, thine mail has arrived at an unfortunate time, for I hath set off on a journey to the land down under. A long but wonderful adventure awaits me, and I quiver in my boots at the very thought of what will unfold before my eyes.
I shall pay a visit to the island state's furry mascot — the Tasmanian devil. In my quest to feed the inquisitive little beast at the Devils @ Cradle wildlife sanctuary, utmost attention must be given to ensure they don't try to taste me. Therefore, your messages will go unreplied for now.
You, my dearest brethren, may very well attempt to send a messenger pigeon, though there's no guarantee the feathered friend won't end up as the Tasmanian devil's supper (they're carnivores, after all).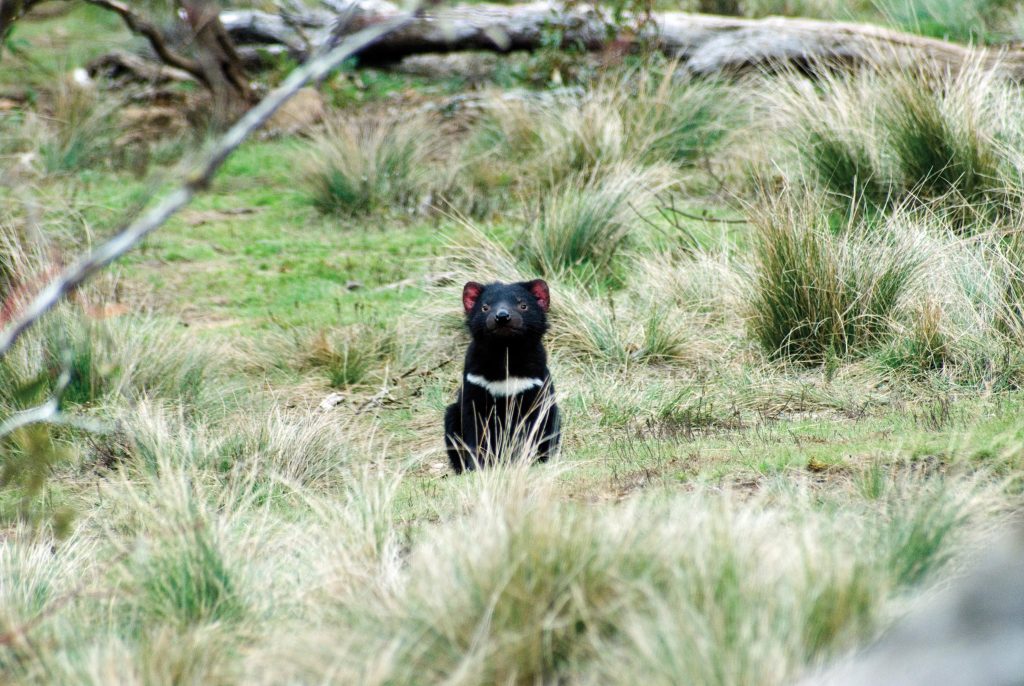 Mine own adventures continue to carry me out to Tasmania's northwest coast where the town of Stanley sleeps. 'Tis on this destination of yore where my roughened muscles shall be put to the test — scaling an ancient volcanic plug known as The Nut.
Last these ears heard, the view at the top of the plateau is nothing short of spectacular. Not only will the climb reward me with some of the cleanest air in the world, but I shall see the entirety of Stanley, the farmlands, Bass Strait and even Rocky Cape National Park stretching out to the horizon. At the far southern tip of Tasmania, I'll be sitting out at Cockle Creek, waiting for night to fall in hopes of seeing the famed Southern Lights. There's minimal light pollution to get in the way of the glorious display, and thus mine own devices shall remain switched off. You, however, art welcome to cometh here and bask in nature's splendour with me.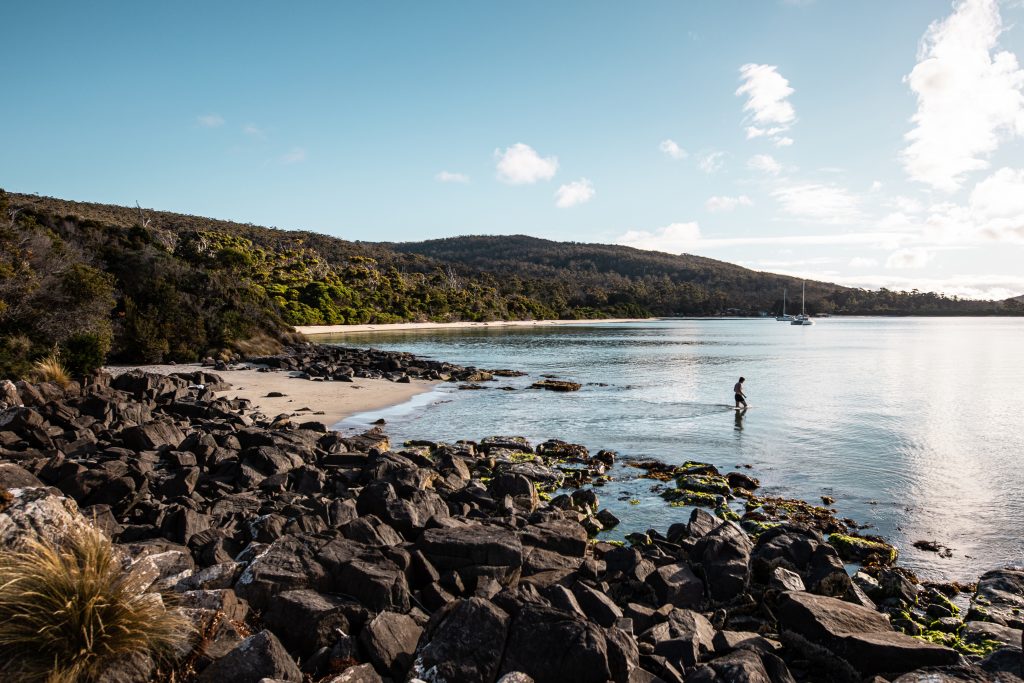 What's left to conquer includes hiking up Cradle Mountain and exploring the surroundings at Cradle Mountain-Lake St Clair National Park, bushwalking at Freycinet National Park and kayaking across Wineglass Bay, and white-water rafting down Franklin River. There shan't be a moment for me to pull out any electronic contraption throughout my journey to check for messages or missed calls.
I implore thee to reconsider sending what ye laddies call snail mail. These bones may be weathered and have seen better days, but I'll be back before you can say "fiddle sticks on a balancing echidna"!
Haste to my loving good countryman.
Always your humble servant,
Willy S. Peng
Executive Secretary
---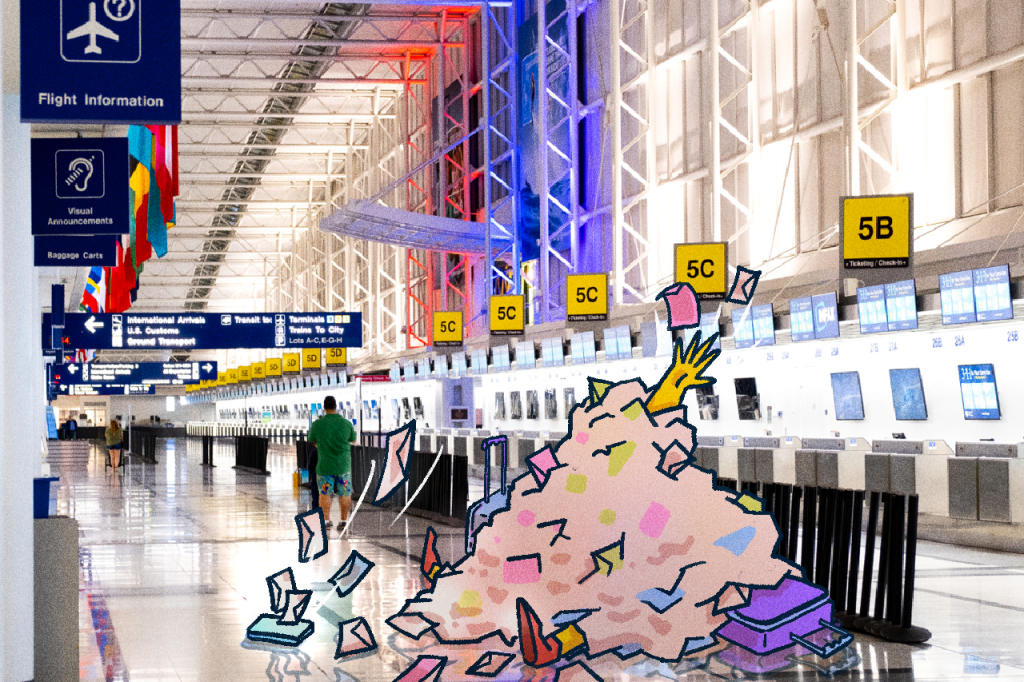 Clearly, the only emails worth our time in Tasmania are those concerning bookings: hotels, cabins, tents, and maybe all those tours and dining reservations we made. Let's just make it a point to not message anyone on their off days? We promise to return the favour.
But just so you know, if you're a billionaire and would like someone to inherit your assets, we're available anytime, anywhere. Not you, Nigerian prince.
---
This article is brought to you by Discover Tasmania. You don't have to envy our out-of-office replies, get inspiration to craft your own here and join us in Tasmania.
Interested in experiencing the same Tassie wonders as us? Let us know about the things you would like to do in Tasmania at community@ricemedia.co.