Little India is one of the few places in Singapore that remains immune to the country's iron clutches of progress and modernisation. Golden Mile's Little Thailand, as beloved as it is, will soon be emptied out. Kampong Glam became too glam and not enough kampong. The death of a seedy era for Joo Chiat was heralded even before the arrival of Common Man Coffee Roasters and all its creamy oat white goodness.
It is what it is—old makes way for new, all good things come to an end. Etcetera, etcetera.
But we'll always have Little India… I hope. Maybe because it wasn't quite a district built for "us". Like Golden Mile, stepping into these places has always given me a feeling of warmth and authenticity that's increasingly hard to find in other parts of Singapore. They contain their own little rules and rhythms, seemingly unaffected by the rapid changes going on right outside of them.
So as a photographer, I welcomed the opportunity to embark on Re-Route, a curated walk and placemaking event in Little India organised as part of Singapore Design Week. It is, after all, a perfect excuse for some street snaps along the way and, perhaps, keep a bit of its soul for myself.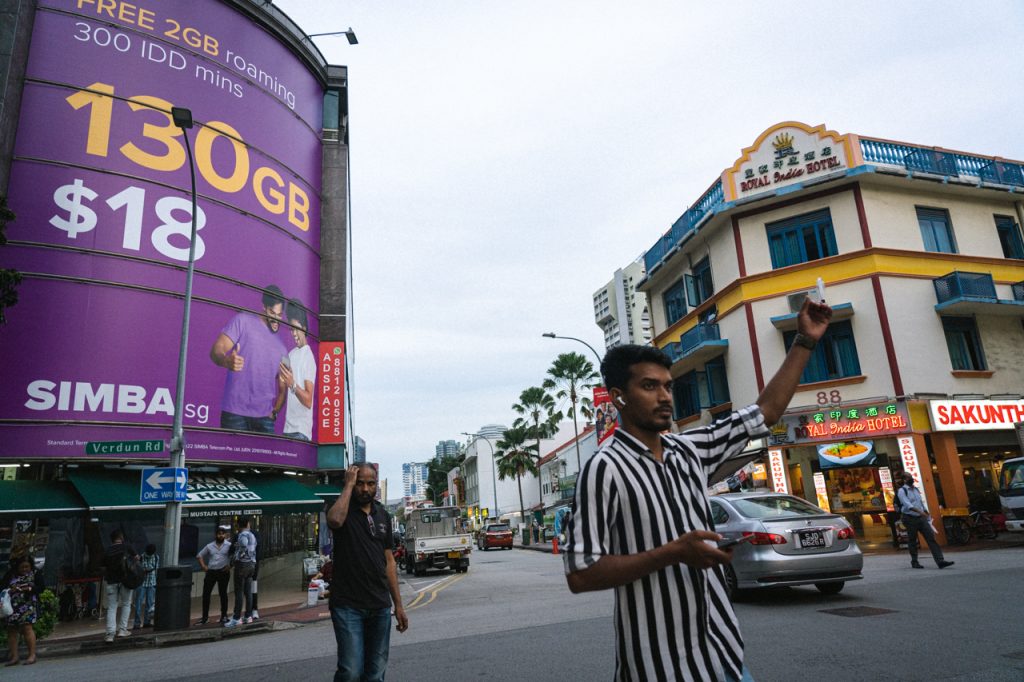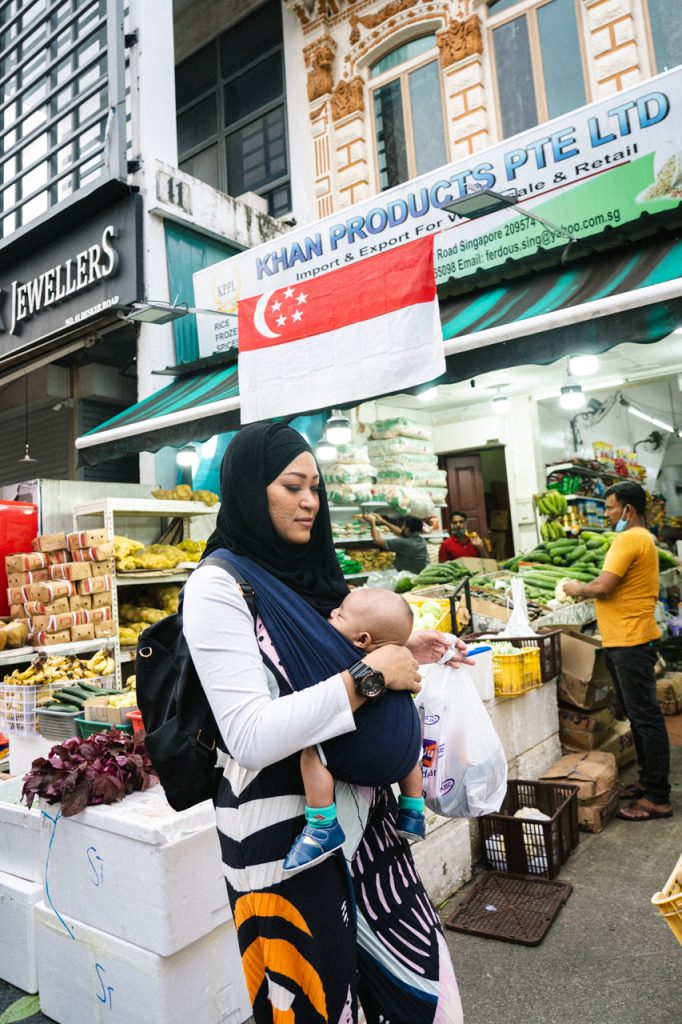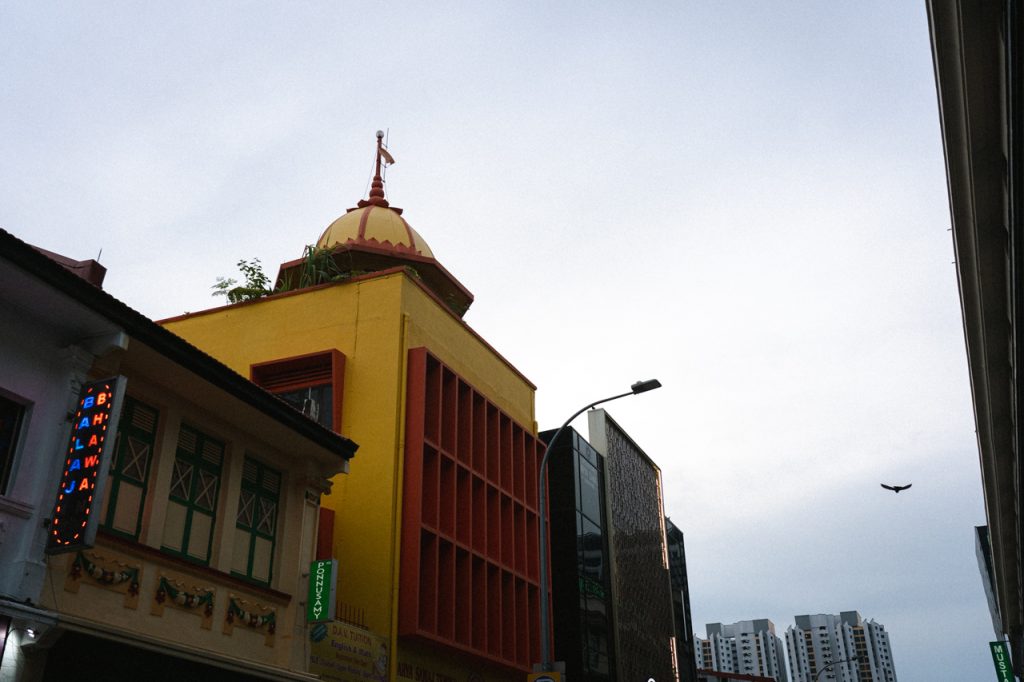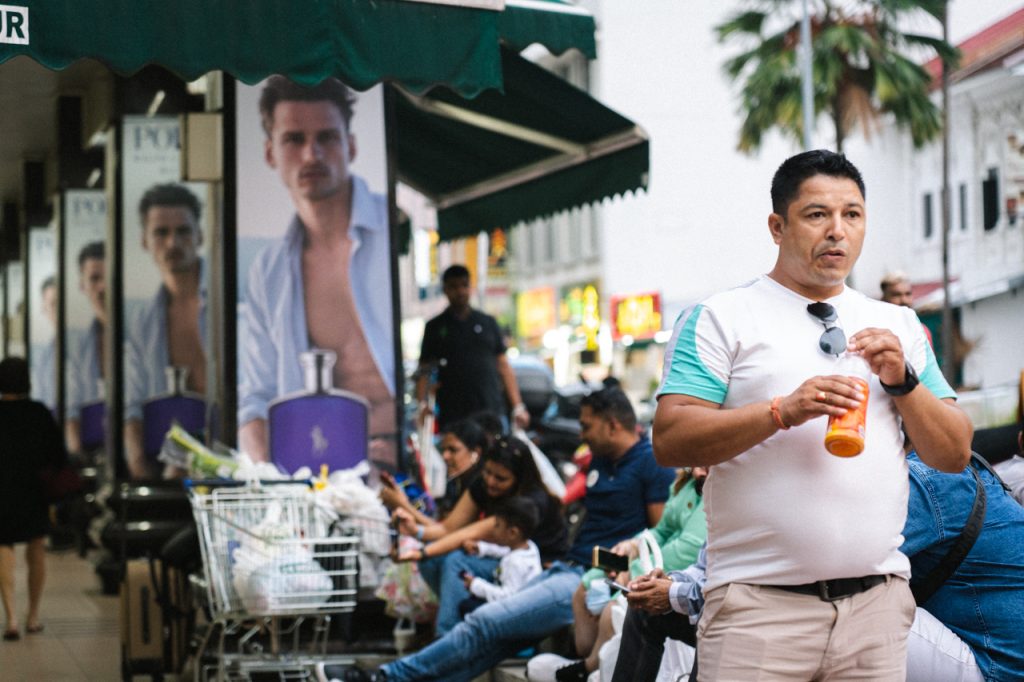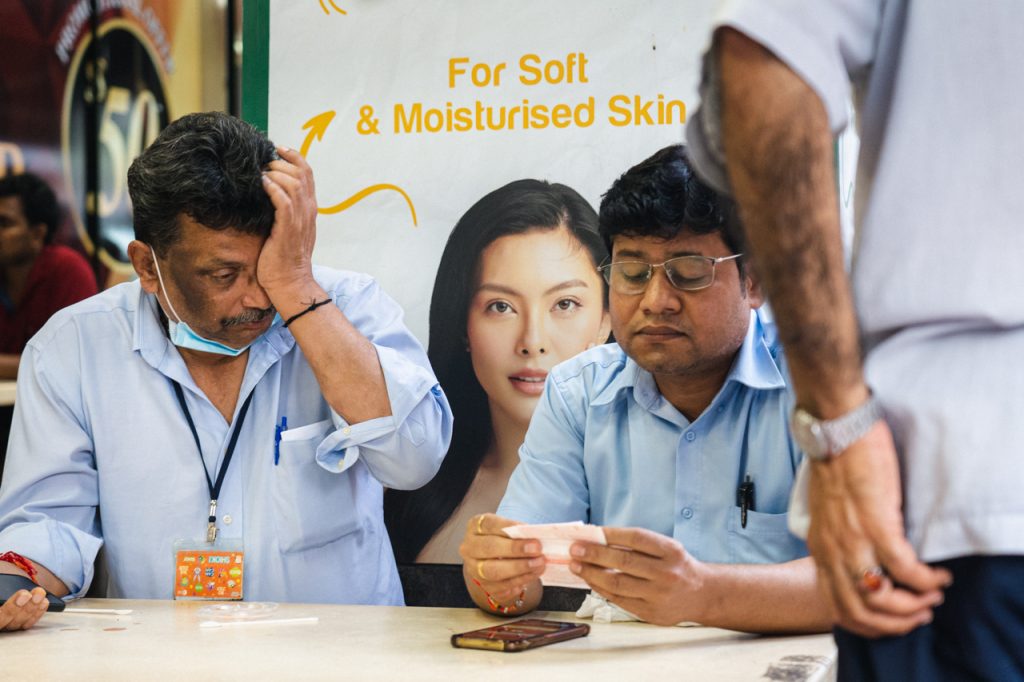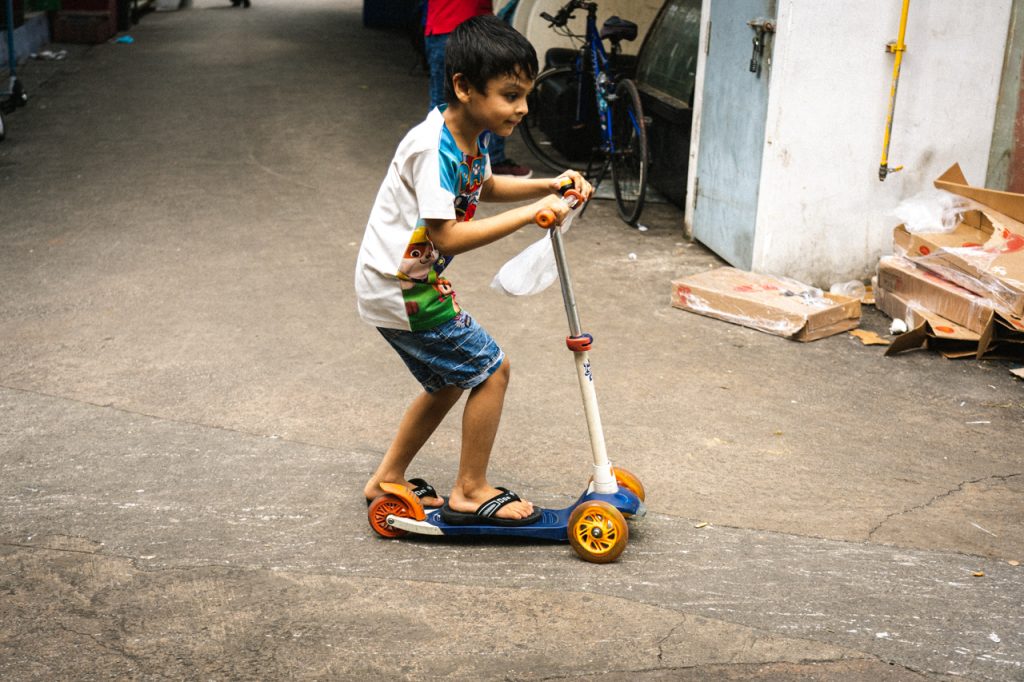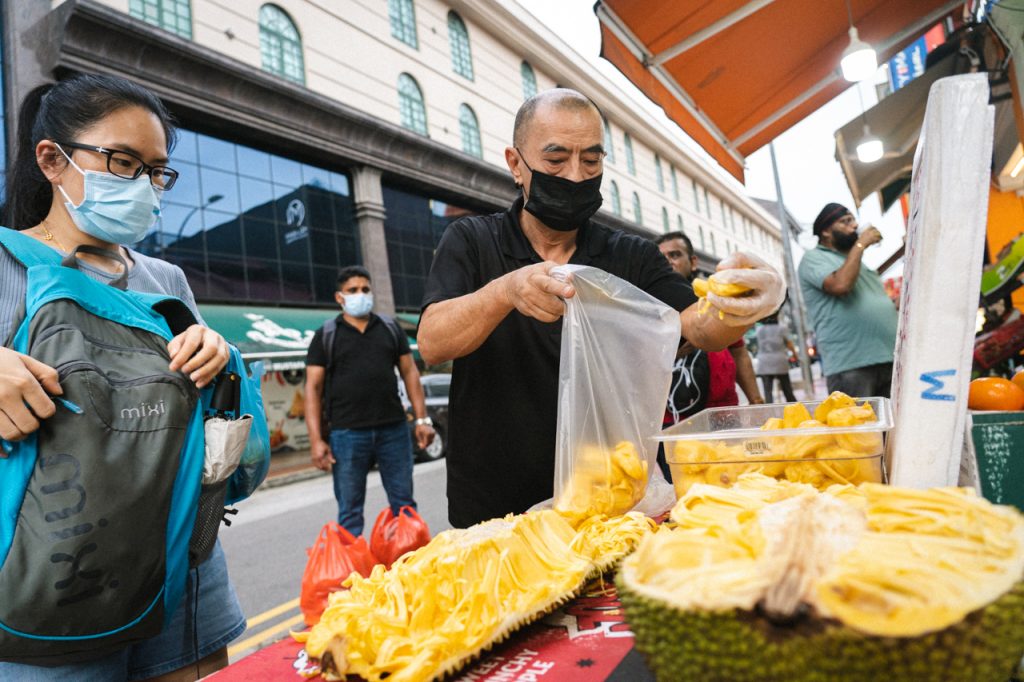 So much happens everywhere all at once. It can be both chaotic and exuberant; anywhere I look there's an Alex Webb masterpiece waiting to be teased into existence.
But I'm no Alex Webb, of course. Besides, our tour guide Mervin Tan (the co-designer of this tour) spared little time for my craft in between his funny anecdotes about vendors messing up his plans and stuffing us with garlic naans and panipuris.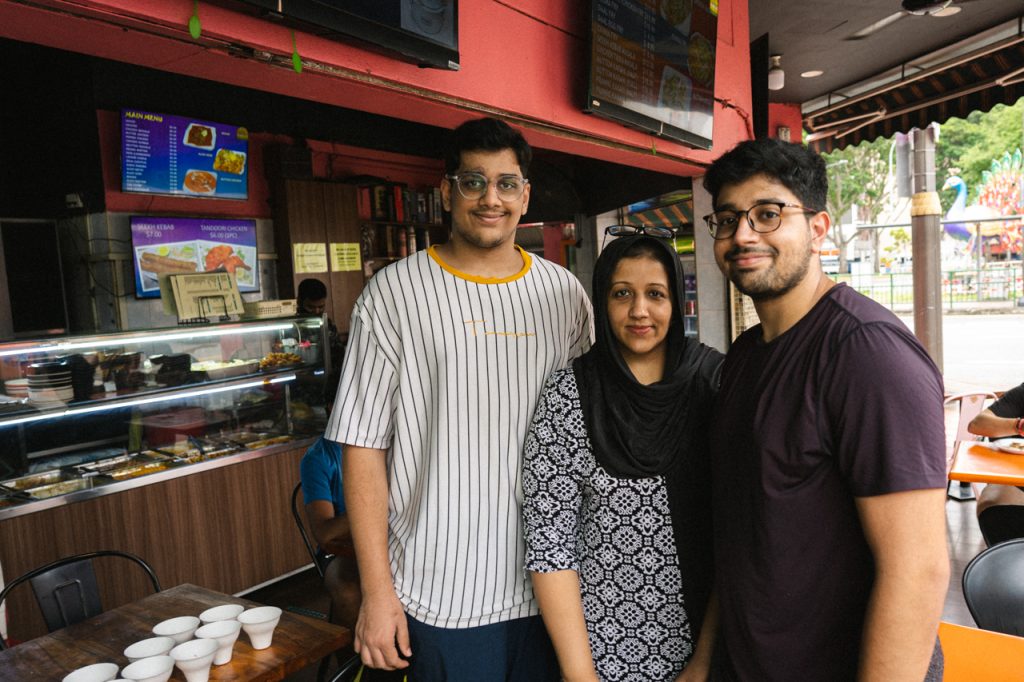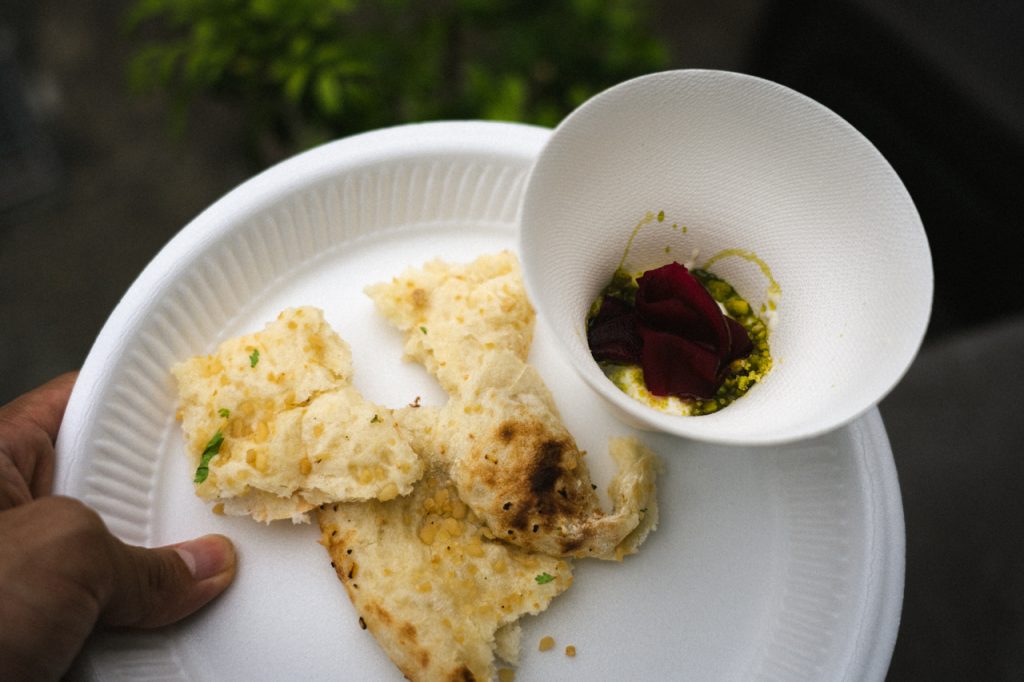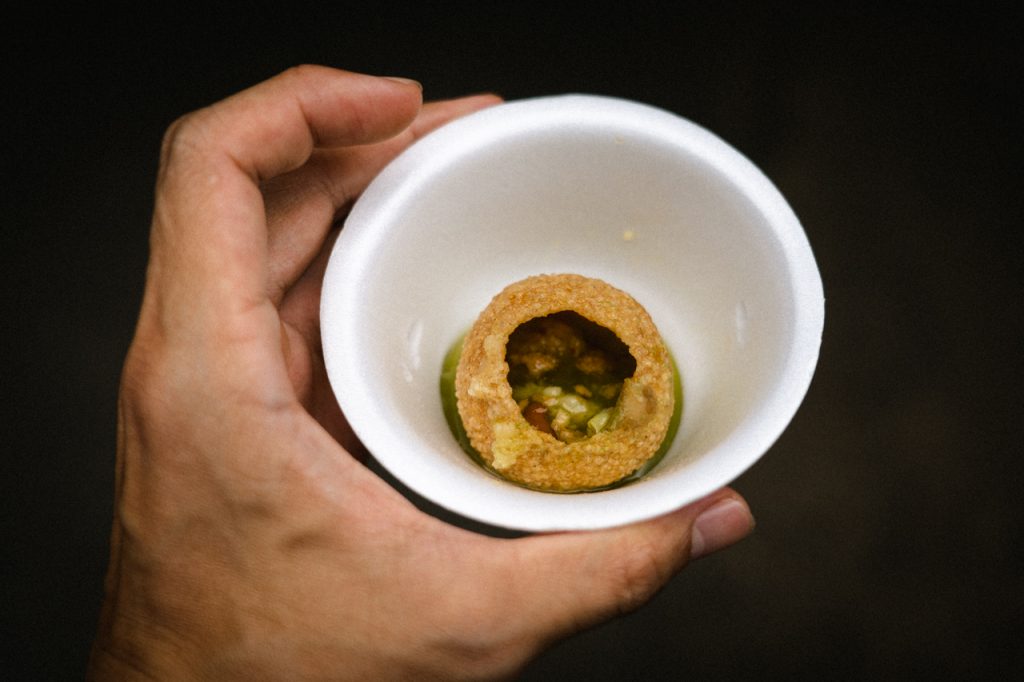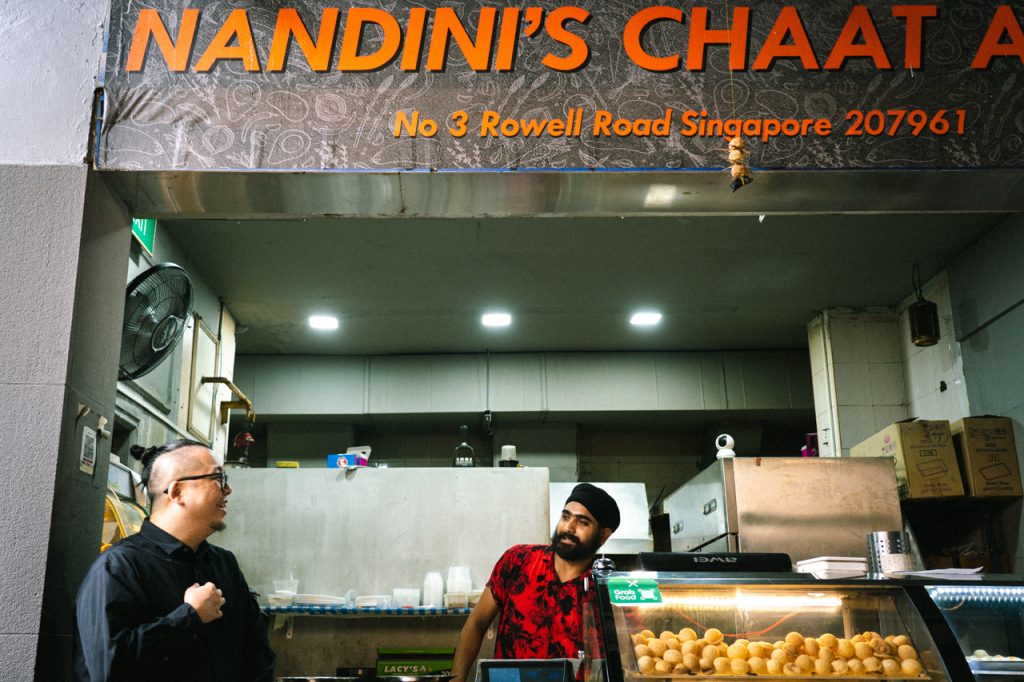 Re-Route's curated experience is, in other words, a detour through Little India. Mervin and Re-Route's co-creator Cheryl Sim steered well away from the typical touristy sheen of the district, taking us into its hidden alcoves and alleyways. To fully appreciate the spirit of place is to be introduced to "story cores that will draw people into other areas of Little India and explore the untold histories of the area," they say.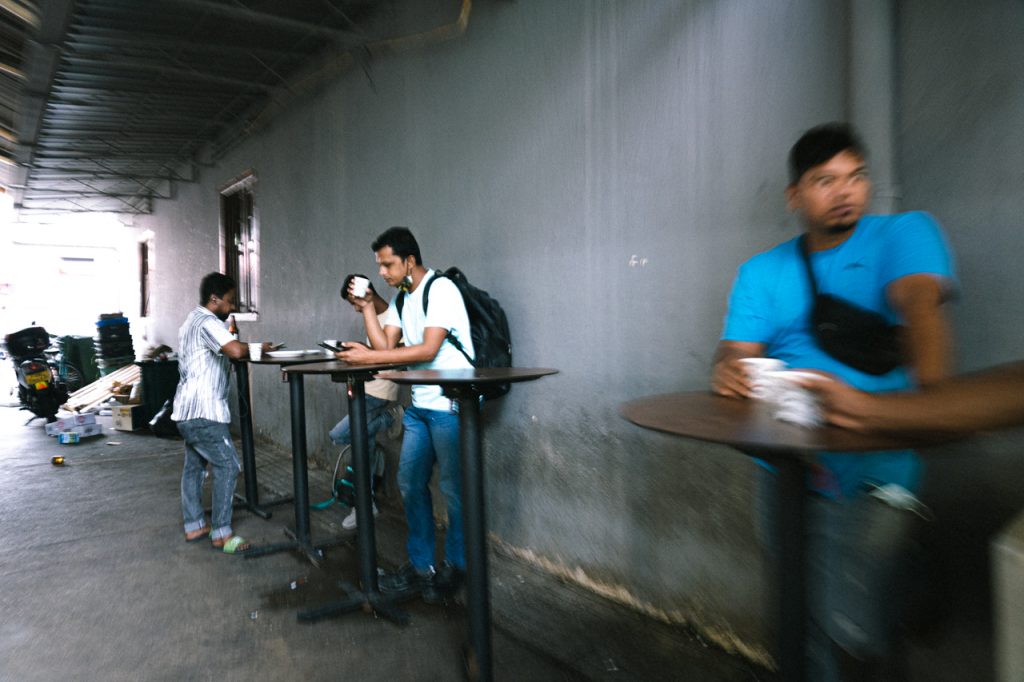 Besides the food, we were also introduced to some of the installations specially created for visitors to gain a different perspective of the neighbourhood. Quite literally in the case of the Look Out Tower—a three-storey high scaffolding that you could climb for a nice view of the area. There's also Plastik Silo, an installation made of blue plastic crates that you could supposedly find all around Little India.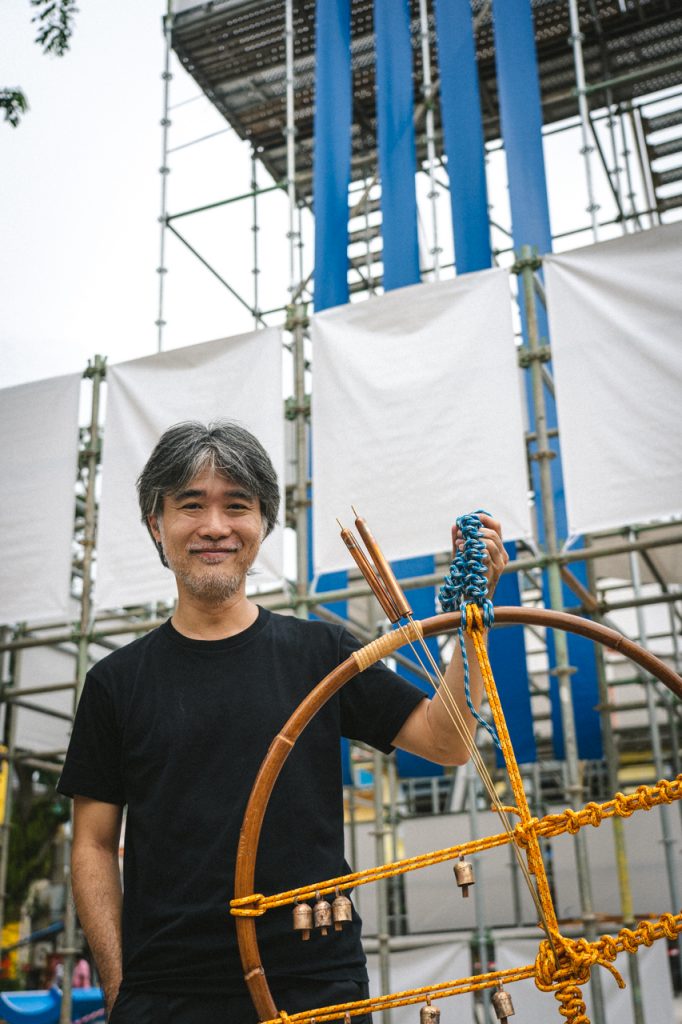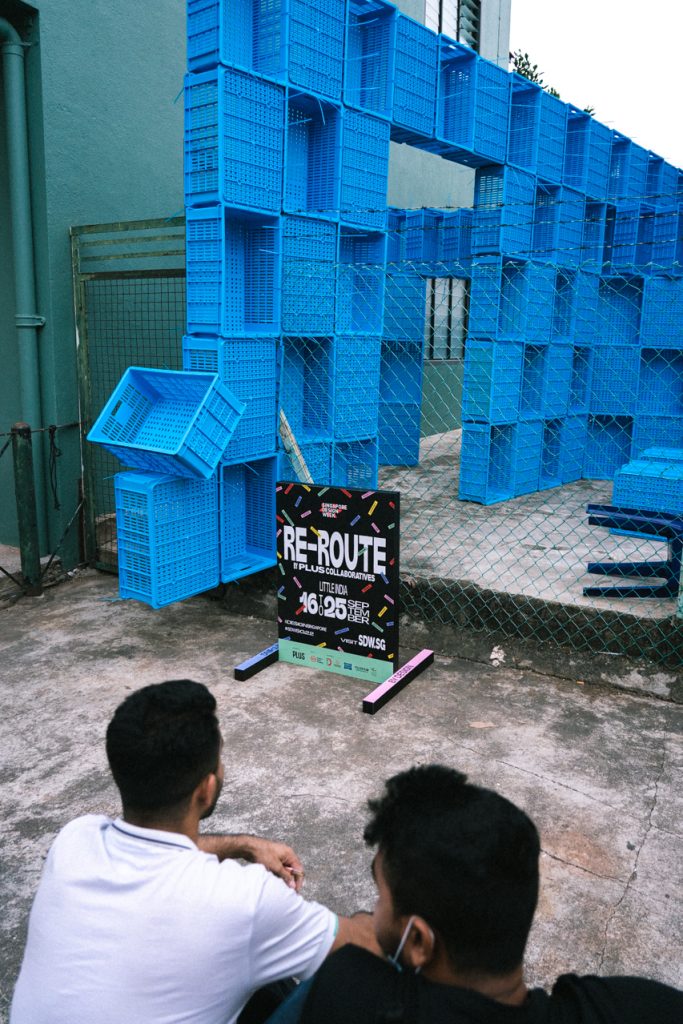 The tour found its end point at Re-Route Sporting Club, a sort of base for the festival where sweet drinks were served, and sweeter merch were displayed. But the magic hour was fast approaching in the evening, so instead of lingering on, I had to make use of what light I had left to finish the job I started: which is to take more photographs for this photo essay. My job can be pretty fun at times, I must admit.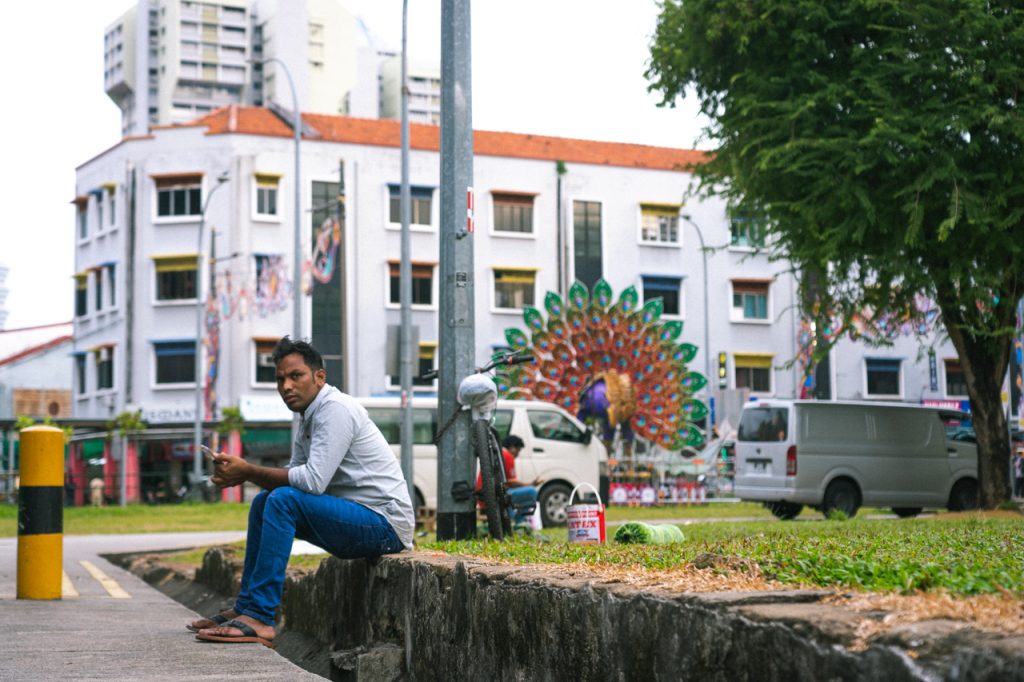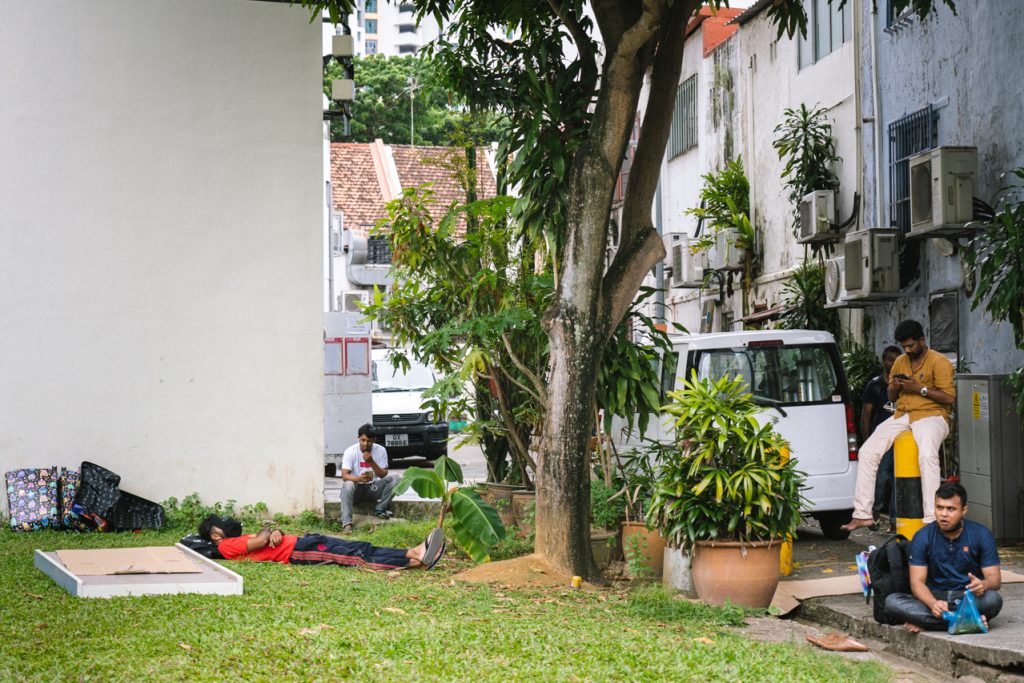 Something that stuck with me was a remark by Mervin: Little India doesn't need us to be Little India. Its people, its spaces, its stores, its food—all self-contained in this community that thrives without any intervention.
"Their ecosystem is more elaborate. 20 years don't need to change a single thing."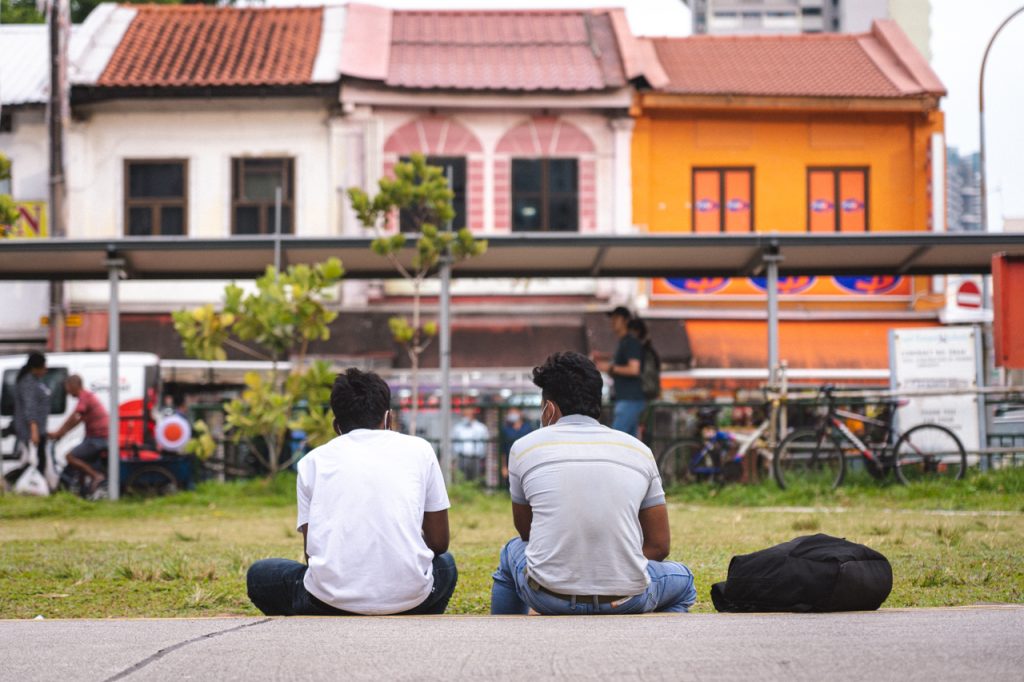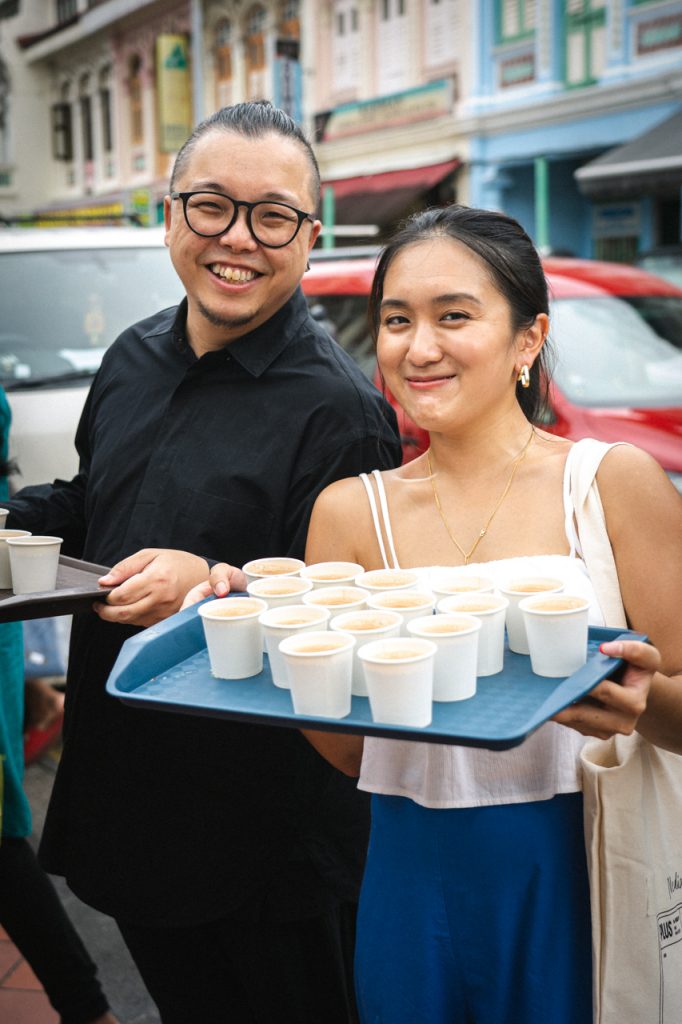 ---
Re-Route by Plus Collaboratives is a key event for SDW 2022. It runs from 16 Sep to 9 Oct, and encompasses activities like food tours, photo walks and art exhibits. Check out the whole itinerary here.