Top image: Marisse Caine/RICE Media
THE FIRST BEST THING. In bold text, the phrase is a stern subheader in a long email from 31-year-old Diana* to the CEO of the co-living space she's been renting for the past year.
It details a long list of grievances and disagreements the PR consultant endured and observed in the co-living space.
The things she put up with ran the gamut—from managers who forget the pin codes for the properties they are in charge of to a maggot infestation in the ceiling, left in situ.
Most egregious of all the complaints is the management's notification that the company raised Diana's rent by S$300 three days before she was due to extend her lease.
Their reason for the short notice and price hike? "Market conditions."
Sadly, "Pay up or move out" has come to perfectly encapsulate the post-pandemic rental market. The news has no shortage of renters' woes as the effects of the ballooning rental prices take hold.
Still, renting is not merely about the discussion of price. Often, other equally pertinent aspects of renting greatly affect whether a tenant stays or goes back home. It's fallacious to think the stresses tenants face exist in a silo of cost consideration, especially when many external forces come into active play.
The problem is more nuanced and complex than that of dollars and cents, Sabby and Diana tell me, usually involving a mix of family, environmental conditions, and well, maggots.
When a House is Not a Home
The current rental market in Singapore can only be described in one word: Hot.
Growing by 8.6 percent in the third quarter of 2022 alone compared to the 6.7 percent in the previous quarter, rental rates have surged partly due to higher mortgage payments.
Coupled with Singapore's lowest housing inventory in five years, renters are left to cushion the blow of rising mortgages for investors and landlords. Unfortunately, renters have little choice in this matter.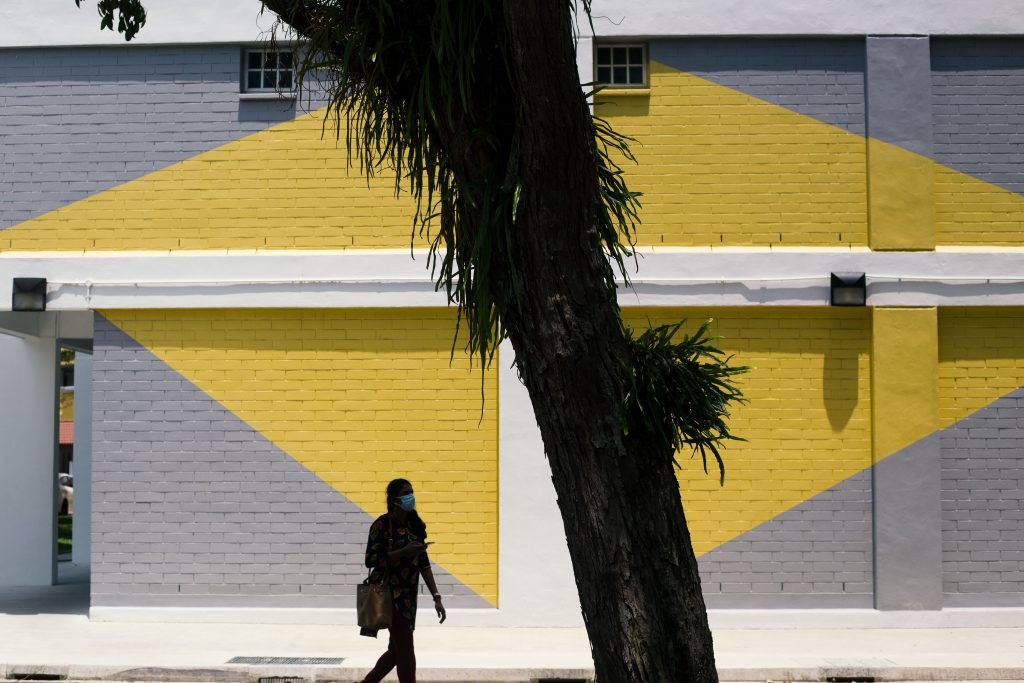 Where one's front door once demarcated work and rest, the boundaries are now blurred. Work must find its place in a space that once served as a refuge from it. What happens, then, when you can't find refuge?
Sabby's Secret Exit
27-year-old Sabby, an educator, offers some thoughts in her rented room. Her space is airy and bright—the top of her guinea pig enclosure is visible from within the frame of our Zoom call.
It is a pleasant room, but Sabby started in a different place than this. This intrusion of work into the home was thrust upon Sabby during the pandemic. The Circuit Breaker forced all her working-aged siblings and mother to work at the same time in their jumbo flat.
Sequestered within each other's rooms, the family of two educators—a school counsellor and a public speaking trainer—delivered lessons, conducted training and attended to counselling cases. All within earshot of each other.
"My room was far away from the router, so I had to sit at the dining table to teach. My sisters' rooms were near there while my mum was working in the living room," she shares.
"Apparently, when I teach, I get loud. So my sisters would poke their heads out and tell me to be quiet. They were all also teaching and having meetings. Sometimes, my students could hear my mum's meetings."
As educators and trainers, everyone seemed to have something to critique about her teaching method. It bothered her enough that she decided she needed to get away.
With nothing more than a S$1,800 budget and a hasty verbal agreement with an elderly landlady, Sabby took the plunge.
"When I wanted to move, I did it in secret. They didn't think I would actually do it even when they found out."
"But when I eventually moved, they were angry," Sabby sighs. "They felt like I was ditching them and leaving them on their own to solve their problems."
She moved out that very day in July 2021 without her family's knowledge or blessing. With little choice, she had to leave her beloved pets behind.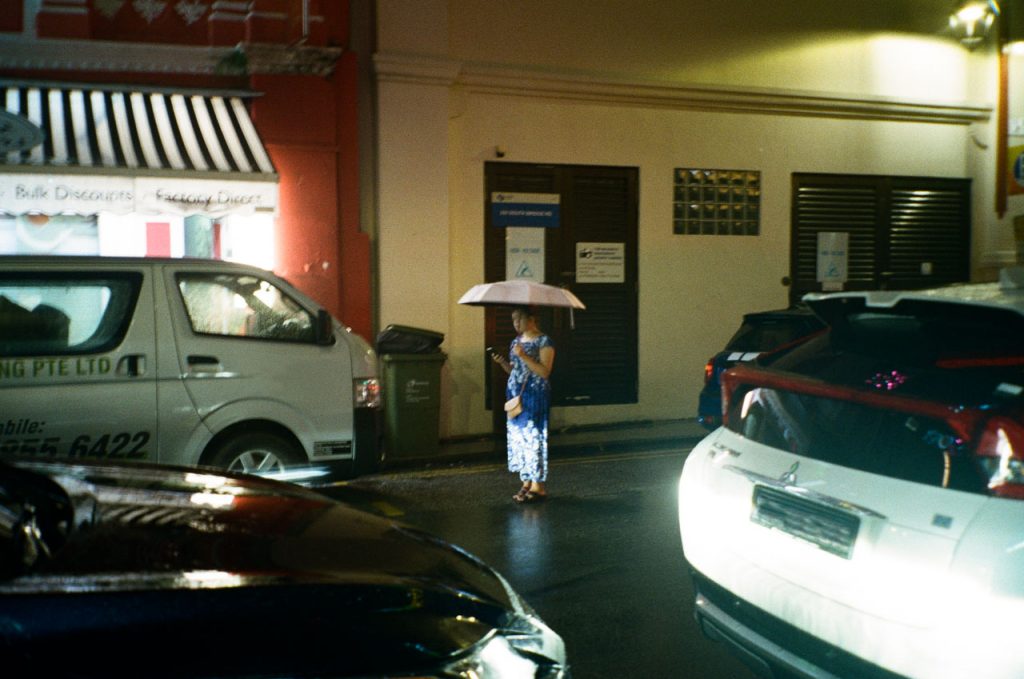 Diana and Her Search for Peace
Diana's moving out, unlike Sabby's, was far less contentious of an exodus, though equally wrought with distress. It all began when her family of six downgraded from a jumbo flat to a four-room flat.
With six adults squeezed into one flat, privacy was in short supply. Tensions began to rise as daily friction builds.
Unsurprisingly, her relationship with her mother started to deteriorate. For Diana, there was no escape and nowhere to sequester herself and find peace in her own home.
Noticing her mental quality of life and her family relationships beginning to buckle, she decided to budget S$1,500 towards rent and finally moved out in 2020.
With the ongoing pandemic barely affecting the market, she secured a studio in a dual-key apartment just before the Circuit Breaker hit.
During the Circuit Breaker period, rental volumes fell 32 percent below the five-year average. With entry to foreign expats curtailed by the pandemic restrictions, Sabby and Diana's rental budgets of S$1,500 to S$1,800 was the market rate.
These days, such prices would be considered a steal.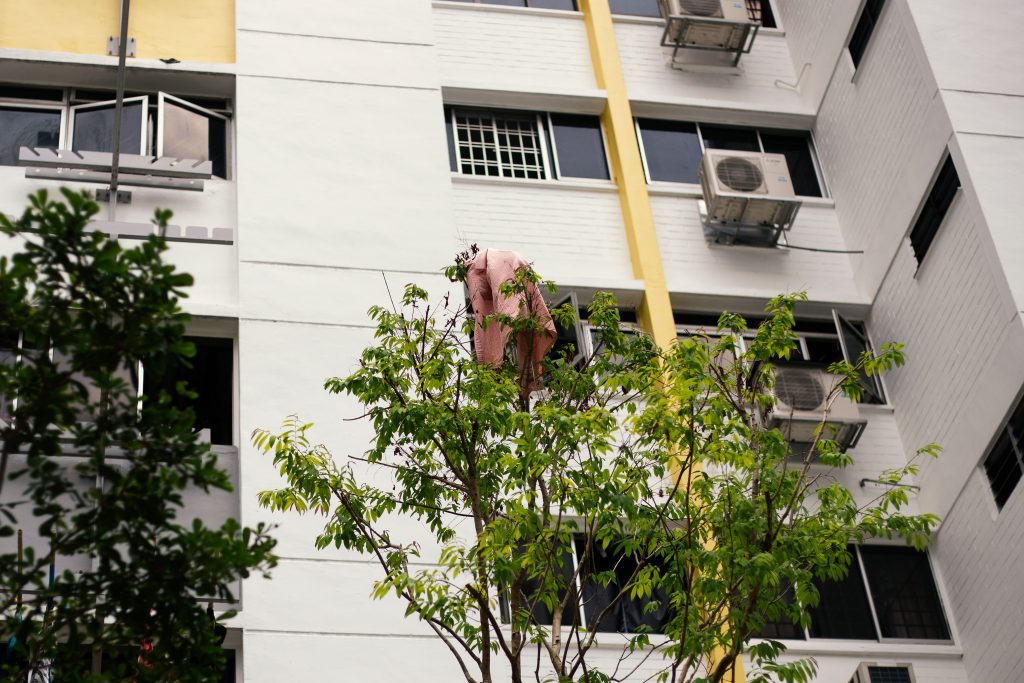 Of Shoeboxes and Old Women
At first, Sabby and Diana considered themselves fortunate to have found homes that suited their needs and budget.
Diana's requirements were simple. "It was less about space and more about price. Back then, I didn't really think about studio apartments. I just wanted to move and see if I was comfortable with the space. I was also adamant about my S$1,500 budget."
Searching property portals online, Diana's research and bargaining bagged her a dual-key shoebox space close to home that cost her S$1,300.
"It was good the first few weeks. Of course, I got lonely at times," Diana admits. "I missed playing with my dog. But my mum's place was close by, so I'd just run there. At that stage, it was good."
Diana was enjoying this new-found closeness with her mother and her newly discovered identity with herself.
It's the little things one does when going solo—pay bills, do laundry, wash the dishes. The important thing for Diana was that she made those decisions, stood on her own, and discovered her priorities in life.
Moving out was challenging for Sabby, who had been a constant support and rock for the family. "I was the one who was always looking after my sisters, so the fact that I had to think about tearing away from them, not knowing their well-being or if they've eaten—it was one of my biggest fears."
In their conflict, Sabby shares that she suspected they didn't think she would ever do such a thing. But when she eventually left, her mother was livid, and her sisters felt abandoned.
Sabby cut ties with her family for two months to give their strained relationship time to breathe and for tempers to cool. She returned only to care for her guinea pigs.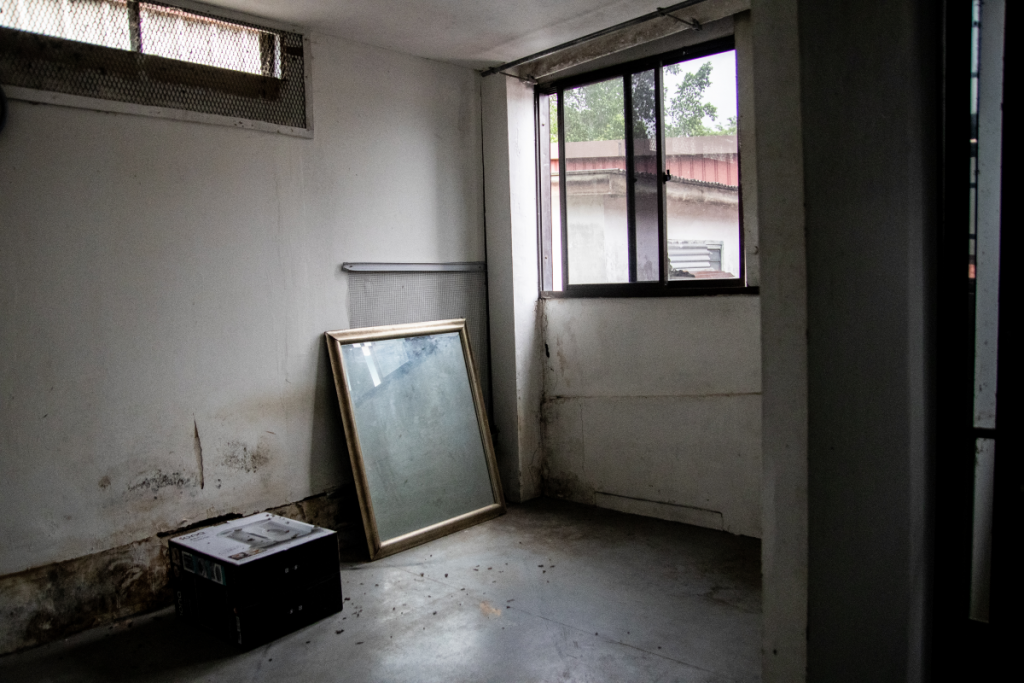 Regrets and Silver Linings
In her haste to escape a toxic family environment, Sabby had not considered the impact a live-in landlord would have on her life. Her landlady was elderly, lonely, and content to share her problems with Sabby. Whether Sabby liked it or not.
As she grappled with learning how to live independently, Sabby realised that she had traded supporting her mother and sisters for supporting an elderly woman she barely knew.
"Taking on all those emotions was overwhelming for me," Sabby laments. "She would complain and rant to me. And I became her counsellor."
Sabby's quality of life had also taken a huge hit emotionally and financially. In her hurry, Sabby realised too late that she had been overcharged for her room.
Once her bills were paid for, she was broke. She had to dip into her meagre savings to scrape by.
Sabby stuck it out for a year until she could no longer bear the emotional load of her landlady's troubles nor the logistical difficulties of the neighbourhood. Food courts were a long walk away, and they were often closed when she was done with work.
Being inexperienced, Sabby did not sign a tenancy agreement either.
While this would have been disastrous for some, it was a silver lining for her. It allowed Sabby to give the notice to move out four months before her lease was to be renewed at the start of 2022.
But by then, the rental market had drastically changed. Landlords asked for S$2,000 for a master bedroom in poorly connected locations. Already stretched thin, Sabby could no longer sustain this lifestyle nor find a new place to rent.
One day, her sister called, crying on the phone. Sabby's second sister had moved out, leaving her youngest sibling at home with her mother and her mother's fiance. Tensions in the house were rising.
"My sister told me to move back—she can't take the situation at home anymore. So I didn't think. I just left," Sabby shares. At least she'd save on rent, she reasoned.
Cracks and Red Flags
Meanwhile, Diana was on the hunt for a new place to stay. With her lease in the shoebox ending, she mustered up a budget of S$2,000 and began searching the property portals again.
There, she chanced on Commontown, a co-living company, offering an ensuite room in an Aljunied shophouse. After some bargaining and a generous discount from the company, Diana signed a one-year lease for the room at S$1,600.
Everything seemed to be falling nicely into place—or so she thought. She started to notice red flags when Commontown was bought over by The Assembly Place (TAP) in March 2022.
In the beginning, all was well even when Commontown raised her rent up to S$1,800 without utilities.
The cracks started to show when the new TAP manager was unsure which assets belonged to the tenants or the company. Utilities also became an issue.
Diana then recounted an incident involving a maggot infestation in one of the bathrooms.
Since it was a health and safety concern, the housemates texted the managers in the WhatsApp group chat to inform them of the infestation, asking for the maggots to be cleared as soon as possible.
One of the managers then replied in the chat that the tenants would have to "bear with it till tomorrow" as pest control companies "quoted sky-high prices for Sunday service".
It was only after pursuing the issue relentlessly that the maggots were cleared on that Sunday evening, three days after they had been first discovered.
When asked for comments, TAP said: "… when our team was alerted to this incident on Saturday evening, 27 August 2022, we had immediately reached out to some pest controllers. Unfortunately, we were not able to find a suitable pest controller who could provide us with a comprehensive service on such a short notice."
They went on to add that "Out of goodwill, we did not ask the tenants to bear the costs of engaging the pest controller or additional cleaning services even though the lease agreement entitles us to do so."
The Ethics of It All
But the straw that broke the camel's back came when the manager informed Diana that her rent would be raised by S$300. The news came three days before Diana was due to renew her three-month lease.
Diana pointed out the company's own tenancy agreement to the manager, informing him that he was required to give her 30 days' notice before rent was raised. The manager then rescinded the price hike. It would be raised in 30 days, he tells Diana, as per the contract.
This happened again the following month, resulting in her rent being raised from the initial S$1,600 to the proposed S$2,300.
That's when she decided to reach out to the CEO of TAP to stand her ground that the company needed to put the tenants' interest first. It was only after that scathing email that the utilities and rent hike issues were addressed by the TAP General Manager.
To this point, the representative highlights, "Usually, the tenants will enquire on the prevailing market rent for the renewal term, but in [Diana's] case, while we had ongoing discussions with her on the renewal term, she did not specifically enquire on the prevailing market rent until our community manager brought it up."
Nonetheless, Diana was told to move out because the property owner wanted to renovate the place. Her room and another housemate were selected to be renovated first.
Diana confirms that she was aware of the upcoming renovations and the discounts she received. However, with constant rent hikes, communication issues, and operations disputes, Diana called it quits with TAP.
With her lease ending, she found herself moving back to her parent's home while looking for a new place.
Her budget was now S$2,500. At a budget of S$1,000 more than what she started out with two years ago, she finally found a studio apartment to rent with the lease to start in December.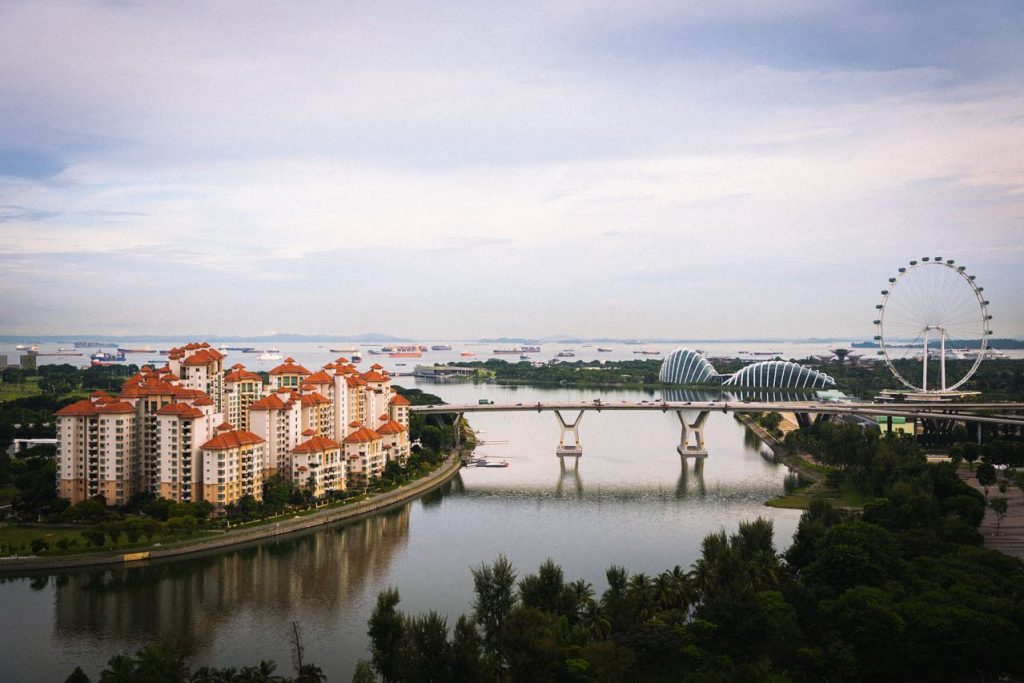 A Smarter Renter the Second Time Around
Sabby's return back home did not even last one month. The situation at home had changed drastically.
One of her two sisters had moved out, with the house now occupied by her youngest sister, her mother and her mother's fiance. "We didn't like him at all," she emphasises.
While she knew she would feel uneasy with her mother's fiance in the house, she had expected to get used to it after a time. But she did not.
She moved into her then-partner's grandmother's home, renting a room for S$1,100. "I'm just moving from old lady to old lady," she laughs.
Once more, Sabby took on the mantle of unofficial granddaughter as she looked for a new and more permanent home.
"This time, I was smarter!" Sabby declares. "And I wanted my pets with me."
Eventually, Sabby managed to find a common room in a condo which she bargained down for a one-year lease of S$1,300 per month. This time, she signed a formal tenancy agreement.
Most importantly, her guinea pigs are with her in their little pen in her room. Her landlord has even designated a bathroom specifically for her since she is the only woman in the house.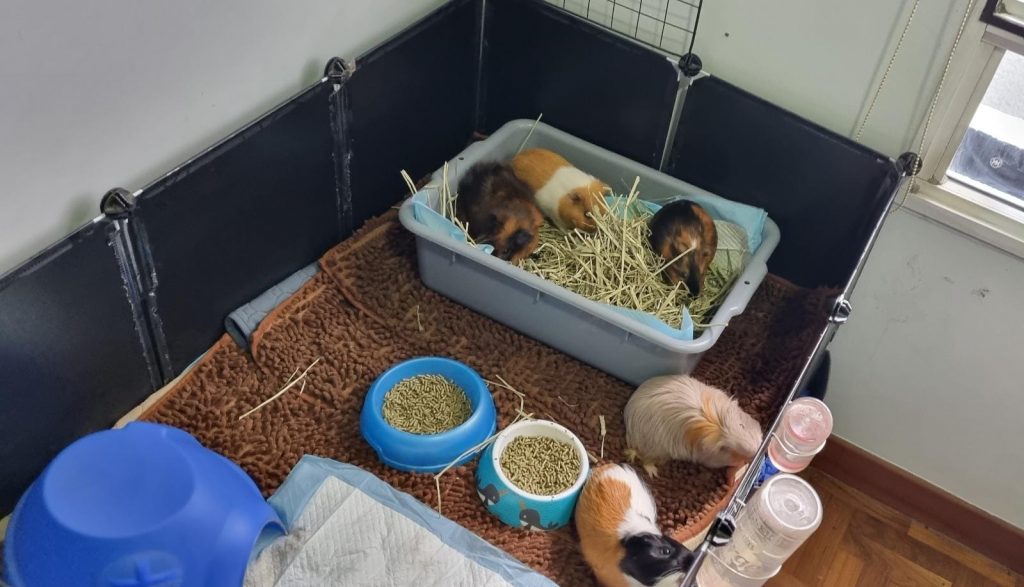 'Do it.'
There is a lightness to Sabby's voice as she discusses her current home. The relief is palpable in her tone, which echoes Diana's when she spoke of signing her own upcoming lease.
For a while, they are spared the volatility of the surging rental market and the housing insecurity it brings.
And while news coverage may paint the rental landscape Sabby and Diana find themselves in as alarmingly pricey, property agent Shaik Amar (who runs TikTok account That Property Guy) has a different view.
In his opinion, this is simply Singapore's rent market catching up to be on par with other first-world cities.
His rational advice to those who feel the pinch of rising rentals is to find a more affordable unit further from MRT stations or those on the outskirts of Singapore.
Signing a lease of at least two years also helps to ensure prices remain stable for the renter in a market where Shaik foresees rental prices are not about to dip anytime soon.
To Rent or Not to Rent? That's the Question
Moving back home temporarily turned out to be a powerful driving force for Diana and Sabby's renewed search for independence.
Diana chooses to look at the positives she has experienced. "I met my partner, and I made friends I still hang out with," Diana says. "And I saved S$4,000 worth of rent by living at home for a while, so that's good."
Sabby similarly shares that despite the ups and downs, she found the overall journey positive. She has finally found a secure, comfortable home for herself and her pets. Karma blessed her with all the kindness she showed to old ladies, I joke.
One key takeaway for Sabby and Diana is the importance of a tenancy agreement, which protects tenants like Diana from unfair price hikes. The agreement also upholds Sabby's pet accommodation agreement with the landlord.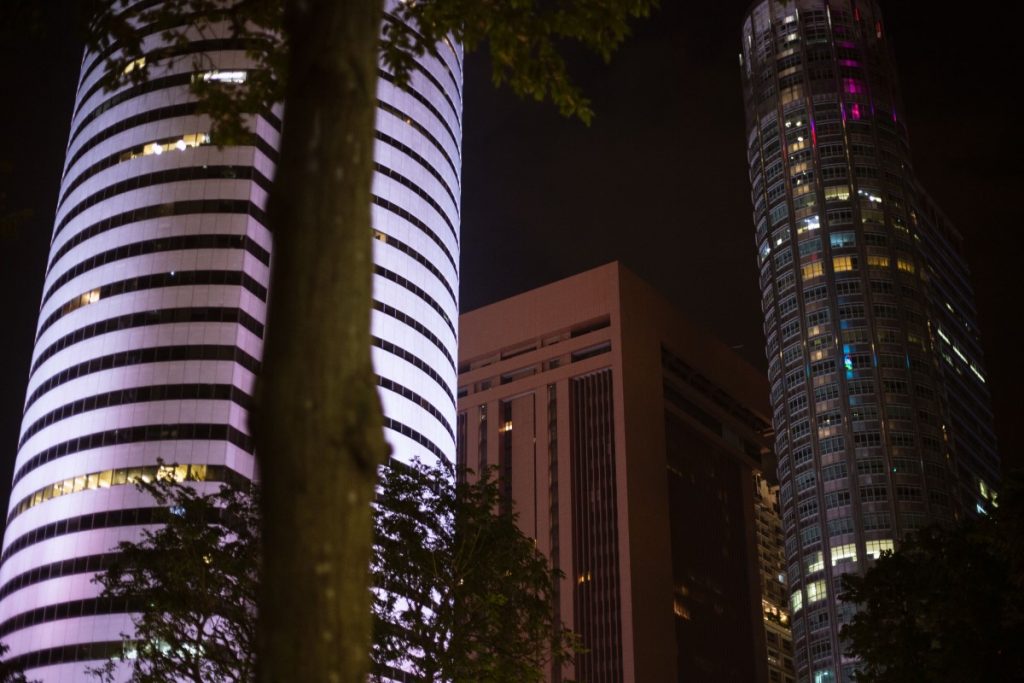 Shaik concurs, highlighting the importance of the tenancy agreement, duly e-stamped to make it official.
"The Council for Estate Agencies-prescribed tenancy agreement has all the rights of the tenant explicitly mentioned, as well as the do's and don'ts so that they do not get taken advantage of," he points out.
Sabby says to those contemplating the plunge, "Firstly, I applaud you for your braveness. Sort your finances out. Do your research, especially if you have special conditions—mine were pets."
Diana, too encourages renters to take the leap, as challenging as it is. She also advises that renters manage their expectations of landlords when renting.
"At the end of the day, it's just a business to somebody. Not everybody is nice. That is life. Some may be nice, some not; it is always a risk."
She underscores the importance of the maturity and personal growth gained from such a decision. "If the price is right for you," she says, "take that leap. You'll grow a lot. There are benefits for your mental health, and you'll really mature."
---
If you want to share your story with us or have feedback on our work, email us at community@ricemedia.co. If you haven't already, follow RICE on Instagram, TikTok, Facebook, and Telegram.