Top Image: Stephanie Lee / RICE File Photo
RICE Digest is our weekly news roundup where we provide level-headed commentary and (hopefully) some fodder for your dinner table conversations.
Last week, we said farewell to our week of air-con weather and (begrudgingly) welcomed back 30°C temperatures. But good news; the end of a rainy season marks the upcoming return of late-night bus services and a return to form for Geylang Serai's annual Ramadan Bazaar. We take a look at all three comebacks.
---
Nice Weather. For Ducks.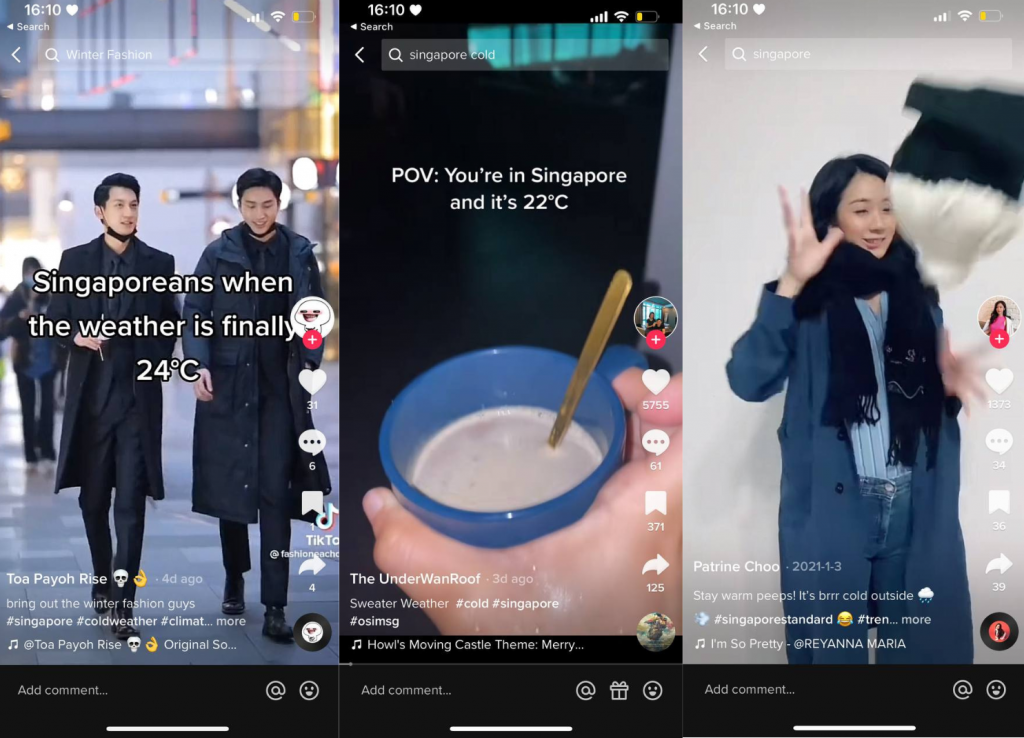 Sweater weather struck Singapore hard over the CNY break. While we might have gotten soaked by the heavy rain, at least we're not drenched in perspiration before we reach the bus stop.
Strong winds and dark clouds from the monsoon surge brought rain and low temperatures to our (typically) sunny island. Averaging at 24°C, daily temperatures even hit a low of 22.3°C at one point. The struggle to get out of bed in the morning was real.
As much as people complained about the weather disrupting festivities, many others were more than happy to whip out their winter wardrobes. With hot weather being one of the most common reasons why Singaporeans choose comfort over fashion, the cold temperatures meant we could finally start layering. Evident from the many rainy OOTD TikToks and Instagram Stories.
But there exists an entire group in the workforce that didn't have as much of a good time with the wet weather.
While we stayed cosy on our beds and couches wrapped in snug blankets, food delivery riders bore the brunt of braving the rain to get hot food delivered to our doors. Sure some of us might have left tips (as we all should), but is it enough to make up for their efforts to risk the road?
It's a valid question we have to confront when some customers seem more concerned about the state of their food than the safety of the rider.
Alas, the monsoon season comes to an end in February, and this bliss (or misery) shall pass. Until the next monsoon, then.
The Importance of a Decimal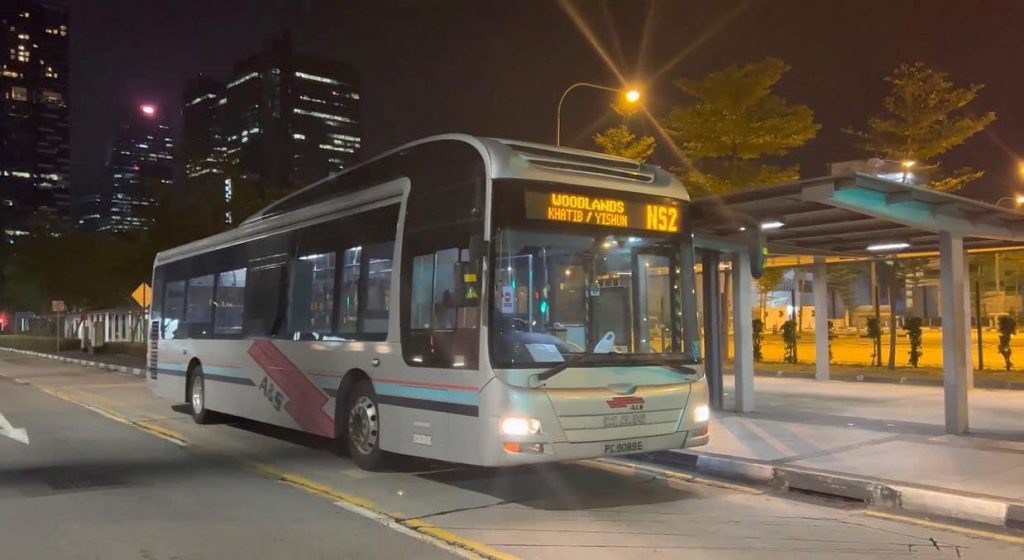 Good news for all clubbers and late-nighters—your wallets no longer have to suffer at the hands of surge pricing anymore. Wave goodbye to $45 fares with the return of night bus services, run by private bus charter company A&S Transit.
If you pay with your EZ-link card, the fee is only $4.50.
SMRT's NightRider bus services, which used to serve the same purpose pre-pandemic, were officially discontinued in June 2022 after being suspended for more than two years at the onset of the COVID-19 pandemic.
While many were disappointed by the end of our unsung late-night transport heroes, LTA cited low ridership, the availability of alternatives to commuters and financial prudence as reasons for withdrawing the services permanently.
Perhaps for safety and convenience, taxis and ride-hailing services do still prove a better alternative. But for partygoers (who can still stand) or night shift workers who want to save their precious dollar, here's hoping that the same fate will not befall the two new night services.
But what does this all mean? It indicates a return to a stronger sense of normalcy, an affirmation of nightlife restored. We're (almost) back to our pre-pandemic days when we wouldn't need to worry too much about finding a way back home after a bender in town. There's always the option to catch a bus, after all.
The two night bus services are set to ply unidirectional routes from the city to the heartlands on Fridays, Saturdays and the eve of public holidays from 11:30 PM to 2:30 PM. Operating at 45-minute intervals, the bus services will both start at Shenton Way.
NS-1 will pass through the Central Business District (CBD), stopping at bus stops through Clarke Quay, River Valley, Orchard Road, Little India, Ang Mo Kio and Sengkang before ending at Punggol. NS-2 will also first travel through the CBD area, but end instead in Woodlands, passing through Newton, Yishun and Sembawang along the way.
For now, the Westies will just have to ride-share. We'll refrain from making jokes about living on that side of the island.
Bigger. Better. Cheaper?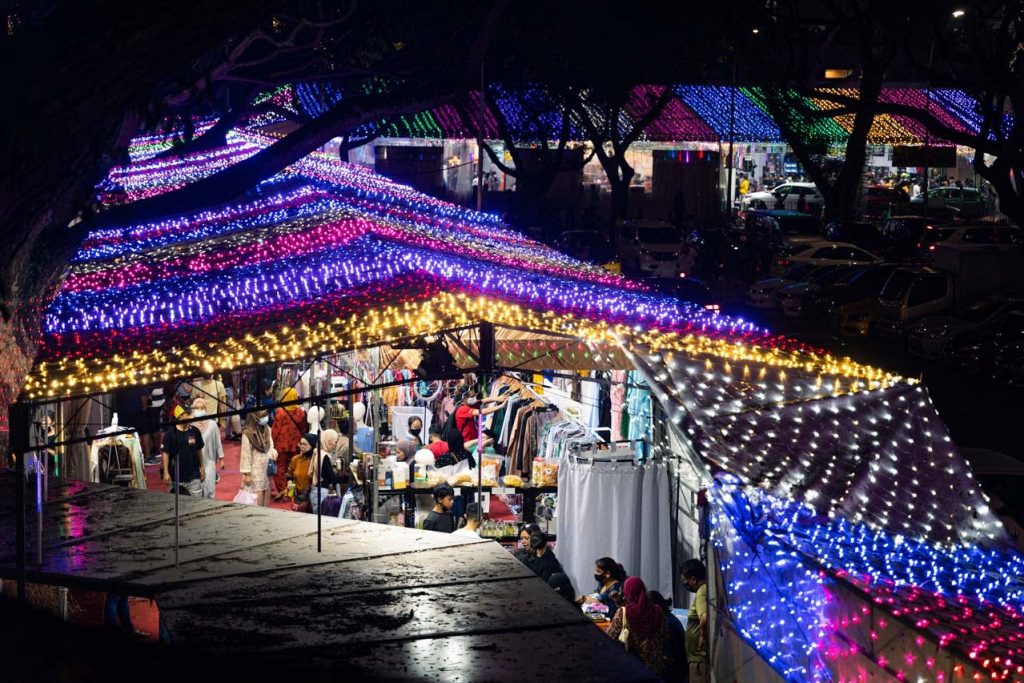 This year's Geylang Serai Ramadan Bazaar is shaping up to be a bonafide event of the year. There will be 700 stalls open—10 times more than last year's (relatively) paltry 70. Festivities are sure to be in full swing for all 36 days (from March 17th 2023 to April 21st 2023) that the bazaar will be open, the longest it has ever been.
In addition to outdoing everything it has ever accomplished before, this year's bazaar will also address one of Singaporeans' main concerns: Affordability.
Minister of State for Home Affairs and National Development Muhammad Faishal Ibrahim—also the lead advisor for Wisma Geylang Serai—cited an example, that every food and beverage outlet should offer one sampler size item on the menu for $4.
Now, we're sure the policy is much more nuanced than it sounds, but we can't help but wonder if it'll ever halt the hipster-ification of traditional pasar malam fare. We reckon not.
Much has been said about how the OG spirit of these traditional bazaars has been tainted by the appearance of fancy sustenance like rainbow bagels, rainbow tamago, and rainbow nasi goreng. Okay, maybe not that last one.
Granted, vendors are driven to change things up to attract the younger TikTok-IG crowd thanks to soaring stall rental fees. Still, if affordability is the critical focus for customers this year, we'd say that the same should be afforded to the folks behind the bazaar counters.
Regardless, you'll still find us there, along with the rest of Singapore, guzzling on Ramly burgers and keropok lekors out in the open air once again.
---
If you want to share your story with us or have feedback on our work, email us at community@ricemedia.co. If you haven't already, follow RICE on Instagram, TikTok, Facebook, and Telegram.