Top image: Zachary Tang / RICE file photo
"Singaporeans not only walk fast, but I feel that they actually enjoy walking.
My school is around Bugis and sometimes my friends and I would go down to Raffles City or Funan for lunch. Because of the warm and humid weather, I would choose to take the bus or train. But my Singaporean friends would suggest we walk–they're always saying, 'It's not that far.' They do know that they're living in one of the countries with the best public transportation system right?"
– Yong Jun, from China
"Cleanliness is instilled in most Singaporeans. A good (but quirky) habit that I've noticed is that they hold their trash in their hands when they can't find a rubbish bin–even if it means that they have to hold it for more than 10 minutes.
There was this time when my friend finished his bubble tea while we were walking along Orchard Road. I think there were bins along the way that we didn't notice, but he just held his empty cup from Ngee Ann City all the way to Plaza Singapura. It's definitely a habit I picked up."
– Evan, from the Philippines
"I understand the concept of 'choping' seats with tissue packets, name cards, and umbrellas–I see it all the time and I do it too. It guarantees that I'll have a seat. But ever so often, I'll see a table 'choped' with phones and sometimes, laptops.
I know that Singapore is safe, but I still think that's scary. I'll see a phone left unattended on a table in a crowded hawker centre and everyone else sees it, but no one takes it. On other occasions, when I enter a Starbucks, I'll see a table with a drink and a laptop left open with no one around. I 'chope' seats too, but not with my valuables. Singaporeans are fearless."
– Michelle, from Indonesia
"My Singaporean friends always shorten words. One word in particular is shortening 'McDonald's' to 'Mac' or 'Macs'. When I first heard it, I thought that we were going to the Apple store–because, you know, Macbook. I'm not sure if it's unique to Singapore because it's the only country where I've studied abroad.
I know that Singaporeans are one for efficiency, which I guess includes shortening words. But shouldn't it be pronounced how it's spelled: M-C-D? I've always pronounced it as 'Mukh-dee'."
– Gaurangi, from India
"Singaporeans are always holding some type of drink. A cup of coffee, a cup of bubble tea, or even a bottled drink from 7-Eleven. Are Singaporeans always thirsty?
Even when I was in school, my Singaporean friend would suggest we go to 7-Eleven during our break just to get a $1 bottled drink. He has a water bottle and the school has many water coolers. Maybe because everything is so convenient and accessible, there's no reason not to get it."
– Jervis, from Indonesia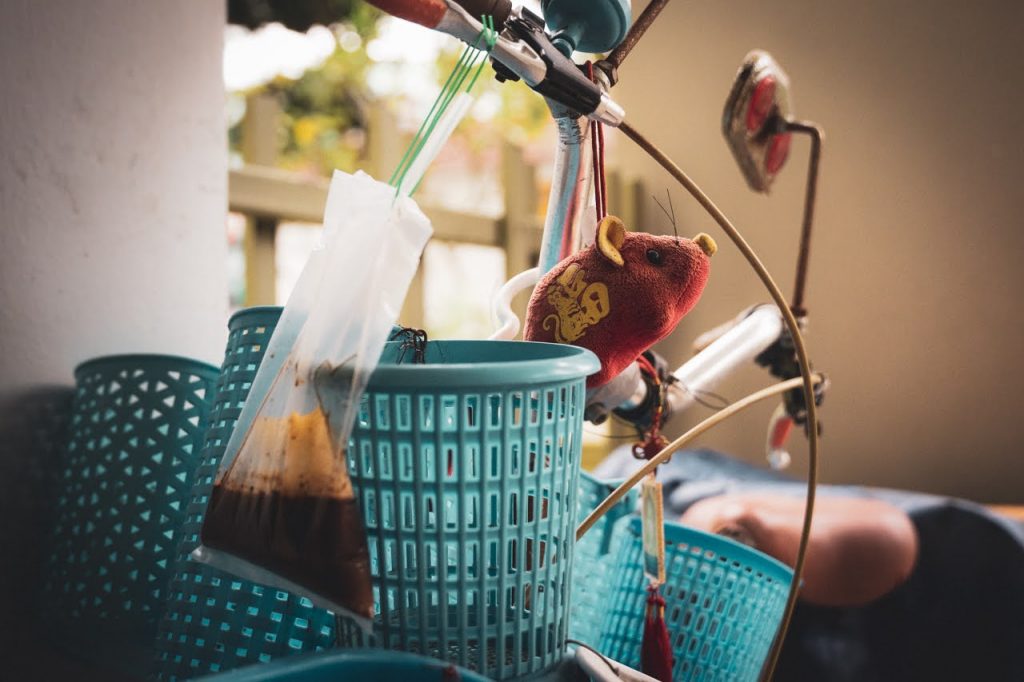 "I think Singaporeans know this, but they say 'can' a lot. In my opinion: a little too much.
'Do you want to eat Japanese food?' 'Can.'
'Are you free to catch up tomorrow?' ' Can.'
The list goes on. Every yes or no question is answered with 'can'. Of course they can. I know that, but I was asking if they wanted to or not. At least now I understand that they were just being courteous. And don't get me started with 'can is can'. I still don't fully understand that."
– Anthony, from Taiwan
"This is only for a small demographic of Singaporeans, but I noticed that Singaporeans who own e-bikes play loud music instead of using the bell to notify the people walking in front of them. I hear them often in my neighborhood sometimes late at night, but I understand their rationale.
If I heard a bell right behind me I would have been startled, but if I heard music slowly getting louder, I would know that the rider was approaching. Even when I don't see them, at least I know when they're behind. I think other people might find their music loud or obnoxious, but I honestly think that it's a vibe. I like the music they play."
– Karthika, from India
"Singapore is bright and sunny, but Singaporeans don't want to wear sunglasses. I did ask my friend about it and she gave me two reasons.
She told me that it was too troublesome to always put on and remove her sunglasses when entering trains and malls. It's only effective when she goes for her morning run when she knows that she will be out in the sun. The other is that it might attract a lot of attention because not a lot of people wear them. At least with the trend of wearing sunglasses as fashion now, more people are wearing it."
– Isabelle, from China
"Singaporeans enjoy going for supper; basically the seqel to dinners.
I'm not talking about desserts, like waffles and ice cream, but heavy meals like prata and noodles. I think that is a very Singaporean thing to do and I often join my friends for supper. I don't eat as much for dinner to save space for supper which only starts between 9 PM and 10 PM until late at night. There's a reason why most prata shops are open for 24-hours."
– Richie, from the United Arab Emirates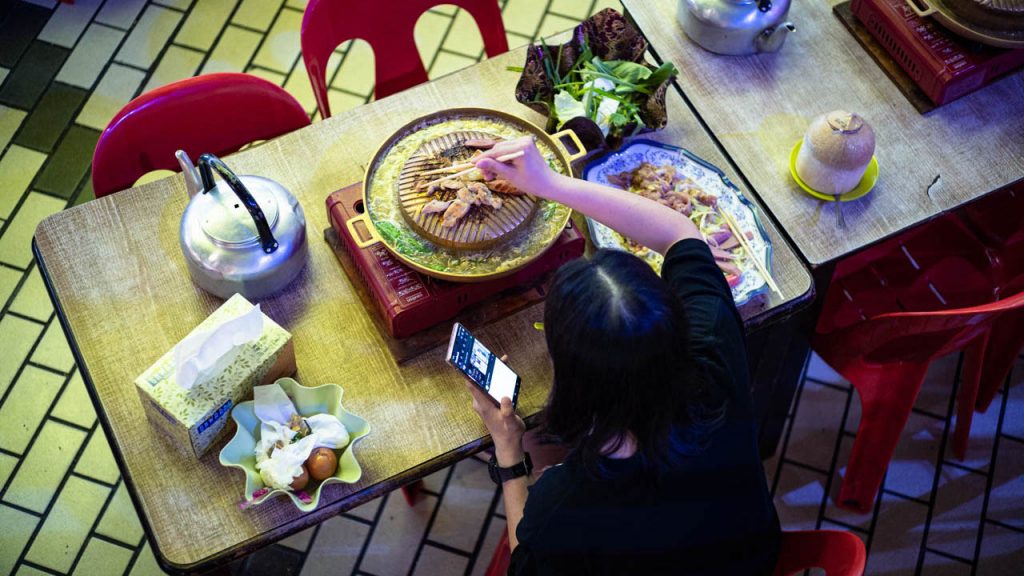 "Singaporeans are too comfortable in dressing like they're at home when they're in town. I understand that most Singaporean guys dress for comfort, but I'm still not used to seeing people dressed in their shorts with slippers in Orchard.
Maybe that's fine in heartland malls. But not in places like Orchard or Jewel."
– Marc, from the Philippines
---
If you want to share your story with us or have feedback on our work, email us at community@ricemedia.co. If you haven't already, follow RICE on Instagram, TikTok, Facebook, and Telegram.