All images by Khairul Selamat for Choke Clinch Crank Combat.
Choke Clinch Crank Combat is a collection of stories about the people who make up Singapore's thriving combat sports scene.
Written by RICE contributor Andrea Yew, she dives into the blood, sweat, tears and triumphs of 25 Singapore-based fighters—and why they've made fighting a career in a society that prizes pragmatism. You can purchase the book here.
This adapted excerpt recounts the story of Jed Foo, a blue-belt Brazilian jiu-jitsu fighter who was born without irises. 
---
Jed Foo was born with aniridia, a condition in which both his irises are absent and his retinas not fully formed, which affects his ability to see objects from a distance and gives him an increased sensitivity to light.
With his easy-going demeanour and witty humour, it is easy to forget the numerous challenges that Jed faces on a daily basis that he has to adapt to consistently. Self-aware and self-possessed, Jed highlights how adaptability is also a learned skill.
"I first heard this quote when I was training for school programmes. One of the trainers gave this analogy, 'If you are in a room with four walls and a door, if you keep hitting the wall, if you keep walking in the same direction, you are not going to get out of the room.'"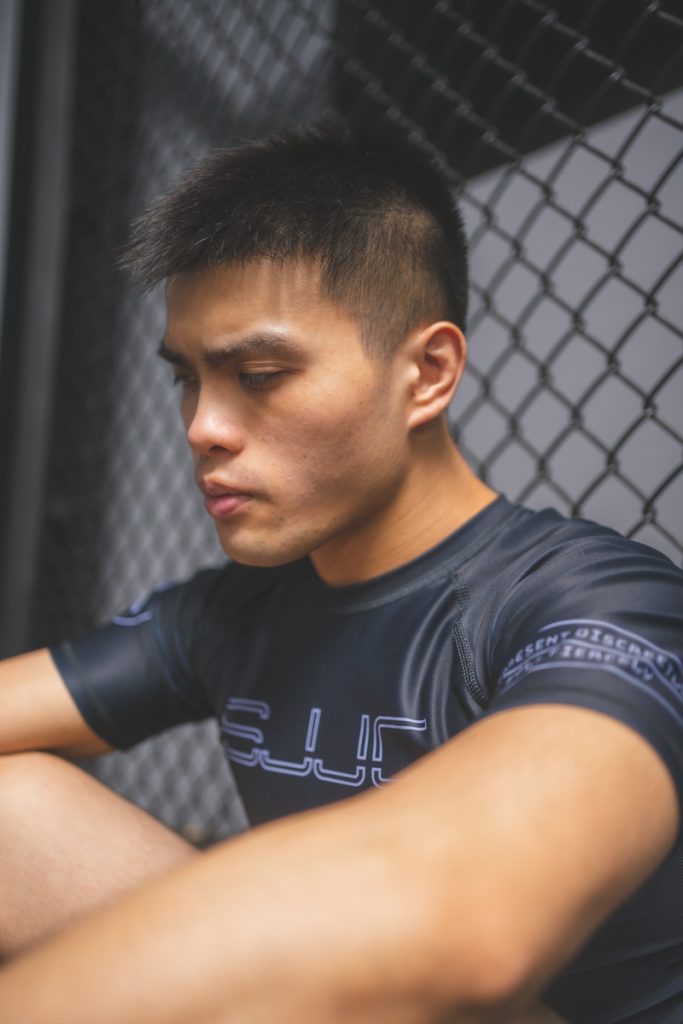 "It's such a simple analogy, but it also showed me that sometimes when I do things, maybe I am quite stubborn in the methods that I take. I'm just doing the same things over and over again, without changing certain processes. I think for me, it hit quite hard in that way because I realised I had to adapt to different situations to achieve what I want. Especially for myself because I am visually handicapped."
"Adapting to the situation that I am in—that really resonated with me as well. Let's say if I am taking a bus, if I can't see the number, then what am I supposed to do? So I can either ask someone, or I usually use my phone camera to see the bus number. Things like that. So I think for me, it's a lot about adapting to circumstances."
Fight Science
Curiosity, a desire to keep fit, and a secret love for WWE led Jed into the halls of SIM Muay Thai in 2016.
He sheepishly laughs, "I used to be a very big fan of WWE. I really liked it but I wasn't really allowed to watch it. Like when my parents weren't in the living room, then I watched it on TV. I'd turn off all the lights as if nobody is outside watching—but I was watching."
Although Jed's interest in Muay Thai began as a way to keep fit, a love for the discipline blossomed, which eventually grew to encompass other martial arts.
"I really enjoyed it as a discipline instead of it just being something for me to keep fit. I appreciated the art of it. So from there I started to watch mixed martial arts (MMA) fights. I actually wanted to try MMA, but to be an MMA fighter, you have to be a complete fighter so I decided to pick up BJJ separately."
Pushing Past the Fear
When asked if he would ever compete in MMA, he replied, "I really was thinking of it, especially with the Lion City Championships. It's scary but I like it."
Embracing what terrifies him is characteristic of Jed. Adapting to circumstances can be a scary prospect when you are a pioneer on an uncharted path.
When asked if he had any obstacles he faced because of his handicap, he replies, "I think at first I was very afraid when I first started. What if I cannot see the technique? What if the coach is all the way there, and then I can't see? But I think after a while, I adapted to it."
"Sometimes I can't see a certain kind of grip. 'What did he use? Is this like behind, or is it underneath?' I can't see because sometimes they wear the same coloured gi. So for me, it's more of asking about what's happening, 'Was it done this way just now?' I receive a lot of support from those around me, and I'm thankful for them."
It was also through the help of friends that Jed decided to pursue BJJ competitively.
"I thought, okay, let's just give it a try, and since everybody is doing it, it's like a community thing. I thought, 'Just go.' What could go wrong? I think that was why I started competitively, just give it a try. If I win, it's a bonus. If not, okay."
More importantly, for Jed, competitions are a way to overcome his fear and hesitance. "I'm not a fan of change. I like to stay in my comfort zone. Competitions make me step out of my comfort zone. Every time I step on the mats, my heart feels like it's going to burst."
It is no wonder that some of Jed's proudest moments—winning his first gold medal in a heavier weight division in the Singapore Jiu-Jitsu Open in 2018 and being awarded his blue belt in BJJ in 2019—have all involved an overcoming of fear.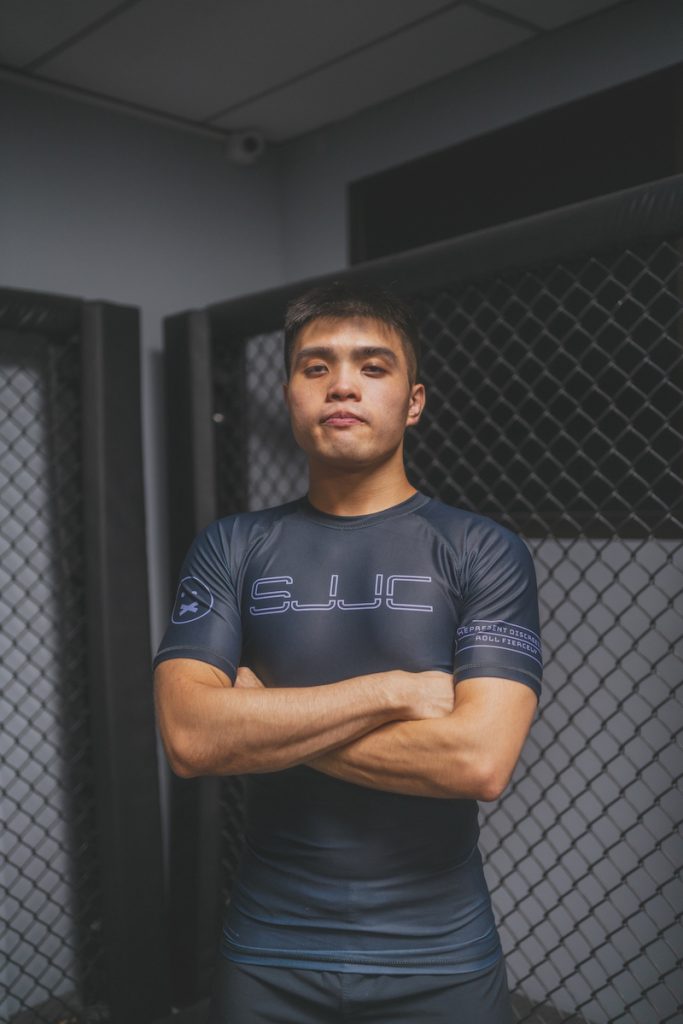 "I'm also scared because I never thought a lot about myself. Self-esteem wise, it's always been very low. Personally, I always seek approval from others. I usually ask myself: 'Are people happy with me? How do they view me?' So I think when I am proud of these achievements, I'm proud because I can show that to people. I am worth something."
---
If you want to share your story with us or have feedback on our work, email us at community@ricemedia.co. If you haven't already, follow RICE on Instagram, TikTok, Facebook, and Telegram.