Top image: Shiva Bharathi Gupta / RICE file photo
Netflix and Disney+ might be our staple now, but who could forget the good old days when we would scarf down our dinner, the roofs of our mouths burning, just to make it to the weekly Tuesday night screenings of Under One Roof?
If you spent your childhood with your eyes glued to the TV like I did—much to the chagrin of my parents—you should know exactly what I'm talking about.
Those days may be long behind us. But the unmistakable jolt of nostalgia when the iconic Police & Thief theme song comes on or when Phua Chu Kang reappears on another 12:12 Shopee ad cannot be denied.
We speak to Singaporeans to uncover some of their most cherished childhood Mediacorp programs.
---
"Definitely The Noose.
I genuinely thought it was ground-breaking television. Every Sunday, I would camp before my TV to catch the opening disclaimers. I swear that was Singaporean comedy at its finest.
My favourite character was BBSee because he had to put up with an annoying colleague like Adriana Wow, and those scenarios are definitely a lot more relatable now. They truly don't make television like that anymore."
– Harris, 25
"I loved watching The Little Nyonya.
Even now, as I'm thinking about the series, the theme song immediately pops into my head. Back then, all my classmates would gather at recess to discuss the new episodes. It was not only a great show but also a bonding experience that solidified my primary school friendships. Plus, the show is just so nostalgic. Even now, I still get the urge to rewatch the series from time to time."
– Ashley, 21
"The Unbeatables.
This was the OG Mediacorp show for me, and it officially introduced me to the world of (casual) gambling. The show was so popular that it even led to two new seasons after it finished airing! Not that I was complaining; I loved this show to pieces and ended up catching all three seasons. I remember my friends, and I would bring our own deck of cards and try to emulate the moves in the show. How successful we were might be another question entirely, though."
– Choon Keng, 41
"For me, it was Incredible Tales.
The opening sequence used to scare me so much as a kid. I would always squeeze my eyes shut while my brother tried his best to get me to open them. The one episode where they implied that hearing the sound of rolling marbles in the flat above yours meant that there was a ghost nearby gave me nightmares for days, mainly because I used to hear them all the time as a child. In retrospect, it was probably just because marbles were a common toy back then… right?"
– Andy, 20
"Zero to Hero was my favourite.
I rewatched the Channel 8 show again last year. Admittedly, it wasn't as good as I thought it would be. The visuals are also a lot worse than I remembered. Still, it managed to get me in the feels a few times; I even cried at several episodes. I blame it on the JJ Lin soundtrack. Regardless, I still think this was one of the more original shows Mediacorp has ever produced."
– Yvonne, 29
"Under One Roof was so good!
I think I loved it because it was so Singaporean. The scenes and characters in the show were so relatable. My favourite character was the dad, Tan Ah Teck.
The show was such a hit back then. It even premiered on Australian Television, I think. Honestly, it makes sense. They will always be Singapore's funniest family to me."
– Ann, 41
"My childhood show was Maggi & Me.
Almost every typical Singaporean boy had a crush on Fiona Xie at one point in time. And the premise of the show was great. The ending after they found out why Fiona Xie's character was still on this earth was groundbreaking to the mind of a primary school child. I recommended it to all my classmates, none of whom had taken up that recommendation. After several years, I now know why. But, to each his own."
– Harold, 28
"Groom My Room!
I watched every episode of that show religiously. I still remember my mum trying to make me stop because after every episode, I would either beg her to get us on this show or beg her for my own room makeover.
If I recall correctly, my first childhood crush was featured on it. I would meet her a few years later at dance school. I was star-struck but played it cool—as cool as a nine-year-old boy raised in a boy's school could be."
– Eden, 25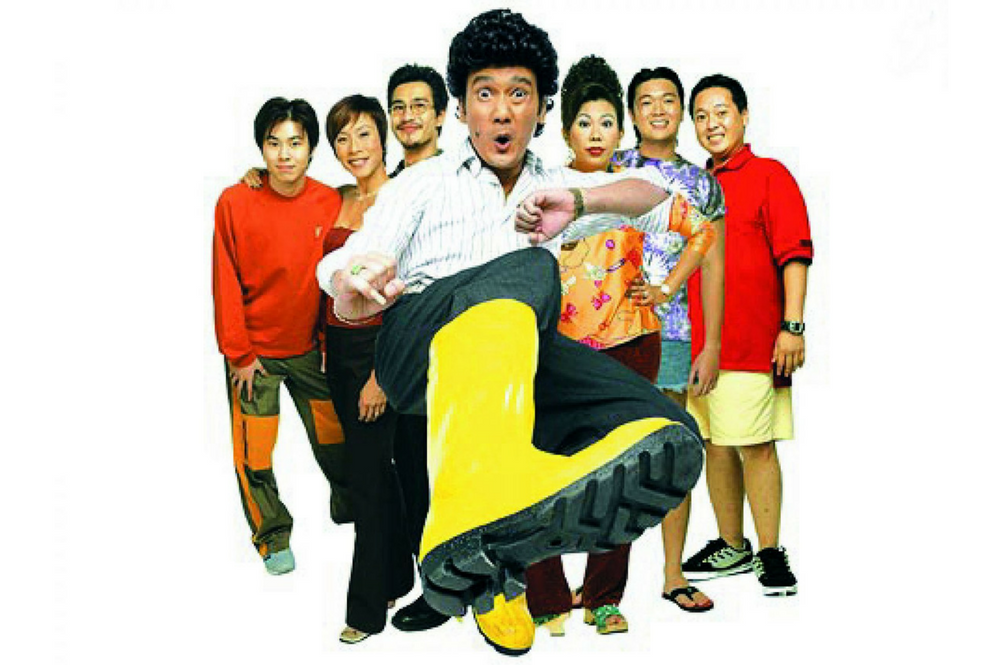 "Quite classic, but my favourite is Phua Chu Kang Pte Ltd!
I used to think he was the funniest character ever. I still fondly recall memories of my parents and I gathering in front of the TV to watch the program together. We sometimes still crack inside jokes about the show because it was such a core childhood memory. I was there when he had to stop the Singlish jokes and start speaking good English though. Sad."
– Jerome, 34
"We are R.E.M was my favourite Mediacorp show.
When I was a wee lad, I wanted to be a girl boss detective, inspired by R.E.M. But then, I realised two things: 1) detectives don't make too much money, 2) I'm not a girl."
– Hykel, 25
---
If you want to share your story with us or have feedback on our work, email us at community@ricemedia.co. If you haven't already, follow RICE on Instagram, TikTok, Facebook, and Telegram.