All photos by Zachary Tang for RICE Media.
It seems like everyone here likes to talk about passion.
When reconnecting with old friends, you might mention a job or aspiration that does not fit into the regular career mould. You may be a dancer, a budding entrepreneur, a chef, a multi-talented freelancer, or a gasp… writer.
Most reactions from them—those who may work jobs dictated by external demands, like parental expectations or the looming threat of purchasing a BTO—would amount to "So glad you're pursuing your passion! Must be fun ah!" with an inquisitive tone that, somehow, borders on quiet contempt.
As an ageing millennial who has come to terms with passion's pitfalls (where you can end up in highly competitive and precarious industries), it makes me think about the ones who are just about to enter the workforce. Or, even worse, those struggling to make some headway into it.
I always wonder: What does passion look like to them? Costs are rising sharply everywhere, the planet is limping towards healing itself, and house prices are increasing. It's understandable when most, if not all, of them just want a job that would first and foremost provide for their various needs.
To reframe the conversation and to understand how younger minds see their own futures, what if we boiled passion down to what most Singaporeans usually mean when they say it: Aspirations?
Passion can be a flame that will burn out with no direction and balance. Aspirations, however, last as long as our imagination is kept active. What, then, do young Singaporeans imagine for their futures?
Achieving Freedom of Choice
"I don't exactly have a concrete path ahead," says Andy Lim, a 25-year-old student.
"I just know I want to be in the finance industry."
Andy chooses to say "know" instead of "wish". Throughout our conversations with other fellow students alongside him, he never shows uncertainty about the life he wants to lead.
"An 'aspiration' isn't a career to me," he continues. "It's a bit more abstract."
He sees his own aspiration towards a life with a "freedom of choice", where he isn't restricted by doing what he "should" do. "But that's quite a bit of a struggle on my end," he says, chuckling.
Andy, like the other students featured in this article, is currently studying in university, supported through a Quantedge Foundation Scholarship. He took a longer education route that started with a Visual Effects course at ITE Central before continuing this field at Singapore Polytechnic. And that was all before National Service.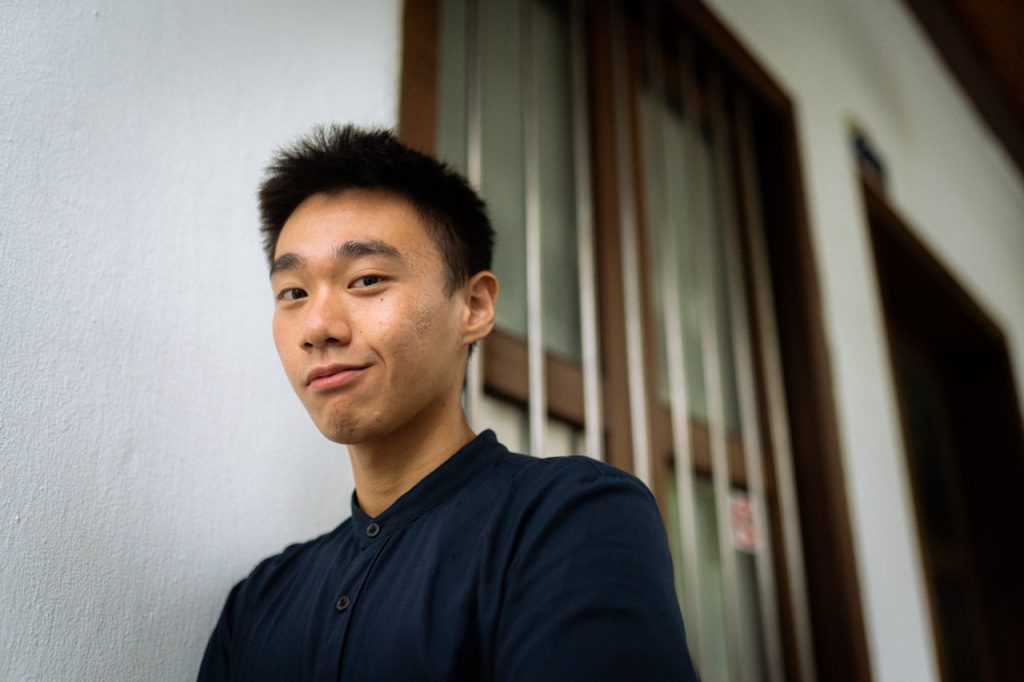 What most don't know about Andy is that he also loves design—on his own time, he refines his skills in graphic design and motion graphics. But unlike most professional designers today, he's been firm that this side of his interests will remain, well, an interest.
"I've considered it since I was in poly, but I decided to prioritise," he says. "When the thing you really enjoy turns to work, it can get all-consuming. It can drain you of the things you love. You can even forget why you even do this in the first place."
The design industries that align with his interests are rife with stories of long hours and burnout. There's progress being made locally, but Andy figured that the "freedom of choice" he wanted may not be found in this industry.
"I don't come from a family where finances are secure," he said. "I want a job where I don't have to worry whether my next month is going to be a financial struggle or not."
Driving Change
Being "realistic" about your career and livelihood is also a common sentiment—to accept the harsh realities of being a working adult.
It doesn't always have to be this way. It just isn't easy.
Martin Liao, 23, is a Year 3 law undergraduate and a member of four different co-curricular clubs in school—street dance, swimming, community service, and Japanese cultural learning.
"These activities are things that keep me motivated now," he explains. "They give me a meaningful diversion from academics, and allow me to have fun."
On paper, Martin's campus habits might ring a bell for other university students past and present: energetic to an incredulous degree, and zealous in participation.
But Martin is no rah-rah rascal.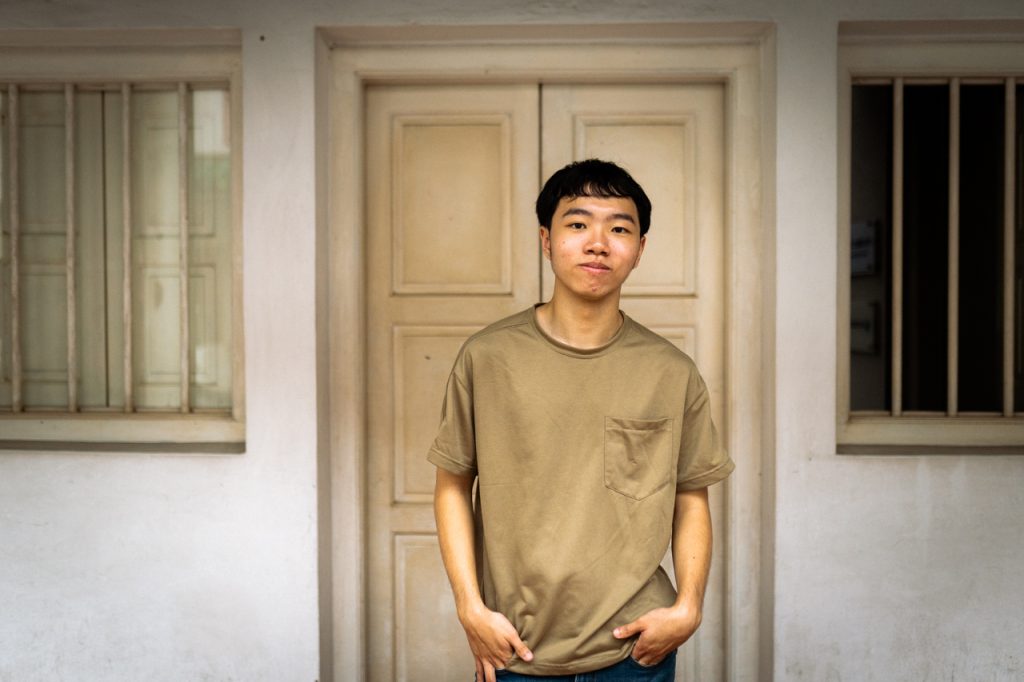 When asked about his aspirations as a lawyer, Martin says, "I'd like to change this mindset that you must only speak English as a lawyer", adding that it could contribute to an "elitist" environment.
He considers himself a heartland boy: he hails from Anderson Serangoon Junior College, a school he says had a more "diverse environment" than the top JCs in the country. He found himself enjoying his interactions with classmates who came from humble families like himself. He now participates in CCAs to find more of them in university.
"Most of my coursemates come from elite JCs," he says. "I could feel the differences from the first day." Unlike the JC he came from, where people casually spoke different languages, studying law seems to entail embracing a language etiquette.
"It's as if English is the 'superior language'", he laments. He envisions himself to be a lawyer in the future, working on his own terms—conversing in Mandarin, and making more students like himself feel that an industry such as law isn't intimidating and out of reach.
Content Creator Creating Conversations
On YouTube, you may find local content creators who are more than willing to dig into hot-button issues, whether it's talking to the viewers or amongst each other in a roundtable podcast that could last two hours.
For someone like Calvin Ang, 26, he uses YouTube to project his love for captivating popcorn entertainment by editing short and sleek montages that rake up impressive view counts.
Like Andy, Calvin has cultivated a hobby that seems wholly possible to turn into a career. Yet, he's currently pursuing business analytics as a Year 4 undergraduate, and has his own take on the value of a tertiary education.
Up until poly, Calvin dealt with debilitating social anxiety. When he entered Republic Polytechnic, his days were defined by group assignments, class participation, and regular journaling. Slowly, he found the confidence to talk to more people, even when it was difficult.
"My first year, I couldn't even talk," he recalls.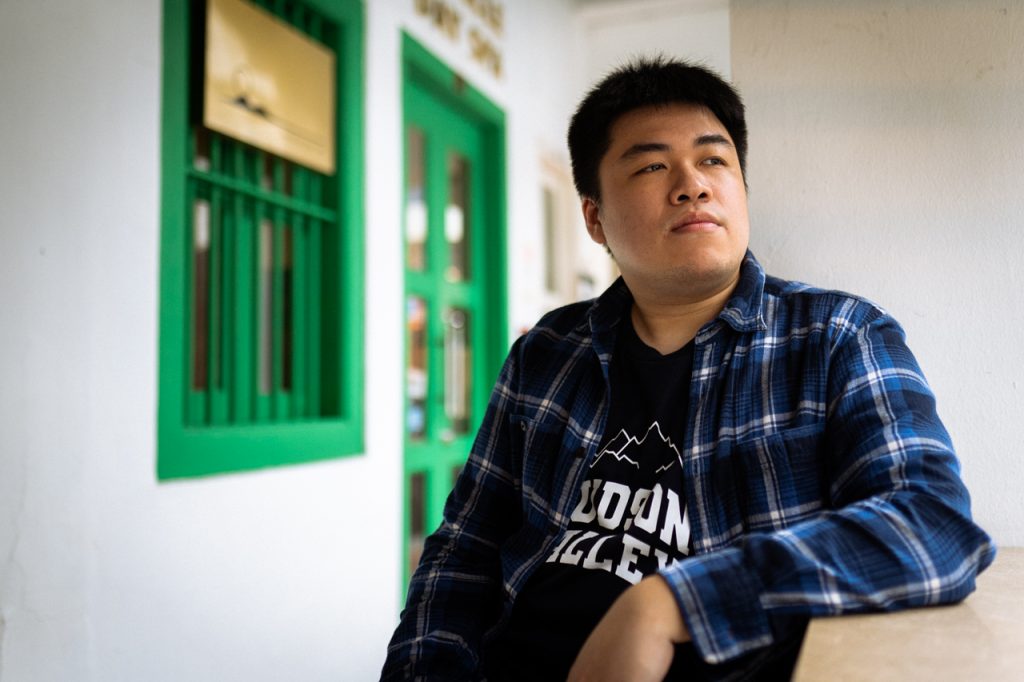 Setting up his YouTube channel—which now boasts a respectable 11k subscriber count—back in 2010 became a wise decision. Not just for the views and validation; it became an avenue to nurture his interests, especially when schoolwork and a blossoming social life became overwhelming.
Yet, like most Singaporeans, Calvin felt the pressure from his parents, who wanted him to enter university and find a stable job. "It's a very traditional Chinese pride thing, lah," he adds.
He still doesn't see himself as the studious type but appreciates how attending university has pushed him to grow as a person. For all that he's struggled with in his childhood, he's now wholly confident and ready to meet new people.
He also hopes to make enough money to continue nurturing his video editing skills on the side. "I didn't want to study at first," he said. "I'm seriously fine selling fishball noodles downstairs."
Now, he simply aims for a stable career that allows him the time and resources to pursue his hobby.
The most important thing? "Now I can hold conversations!" he said, beaming. "I'm no longer very shy or awkward. It helps lah, it helps a lot."
Breakthrough Breadwinner
Prithpal Kaur was approaching her 20s as a poly student when her father passed away.
She found herself at a crossroads. Her mother was unable to work, so she unwittingly became her family's sole breadwinner. She wanted to continue her studies—it was what pushed her through her most dire moments—but she felt like it could be a selfish decision at the expense of her family.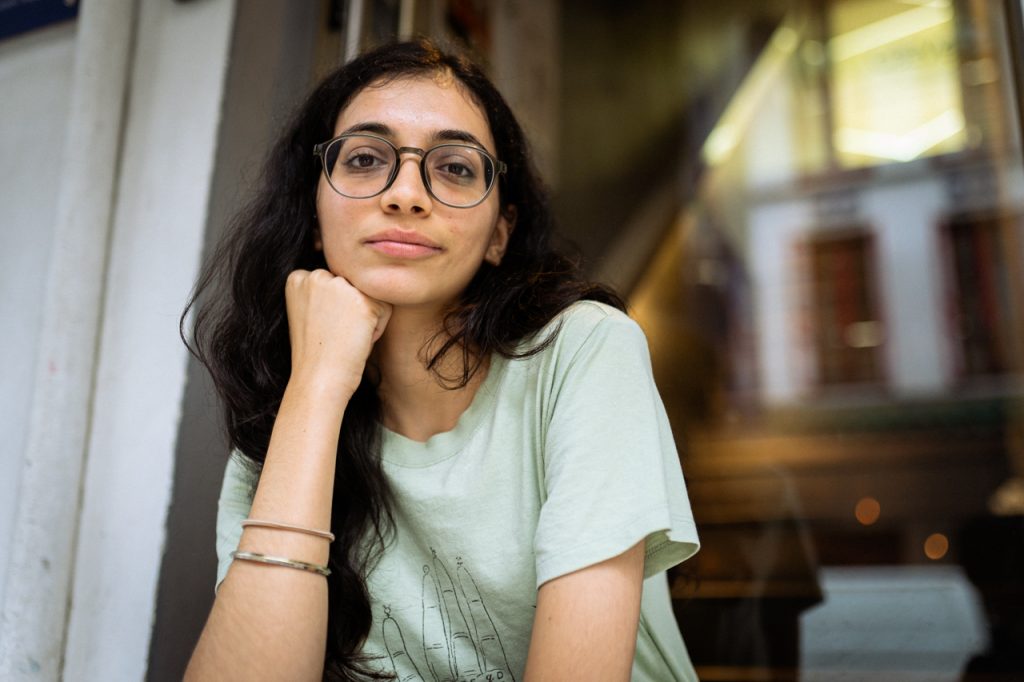 It wasn't until a chance conversation with a taxi driver that she was convinced university was the way to go. "I asked him if I should study part-time or full-time," she said, recalling the frustration as she couldn't find an answer anywhere else.
She got the one she needed to hear: "He told me not to do something half-heartedly. 'Go for it, and then you will have all the time in the world to work and get on with your life.'"
While that may not always be true, Prithpal, now 23 and studying full-time in university, is determined to shape a future where both she and her mother can live their lives without the worry of financial stress. That is what she aspires for.
Being a Quantedge Foundation scholar herself, she doesn't need to worry about paying school fees. She spends most of her time studying and earning side income as a part-time tutor. "I honestly have been really lucky," she reflects.
Aspiration Youth
It's no surprise that most of these students see a job as a means to an end. Like most Singaporeans, they aspire to a life of financial security. Some of them harbour big dreams beyond that, but some just want stability.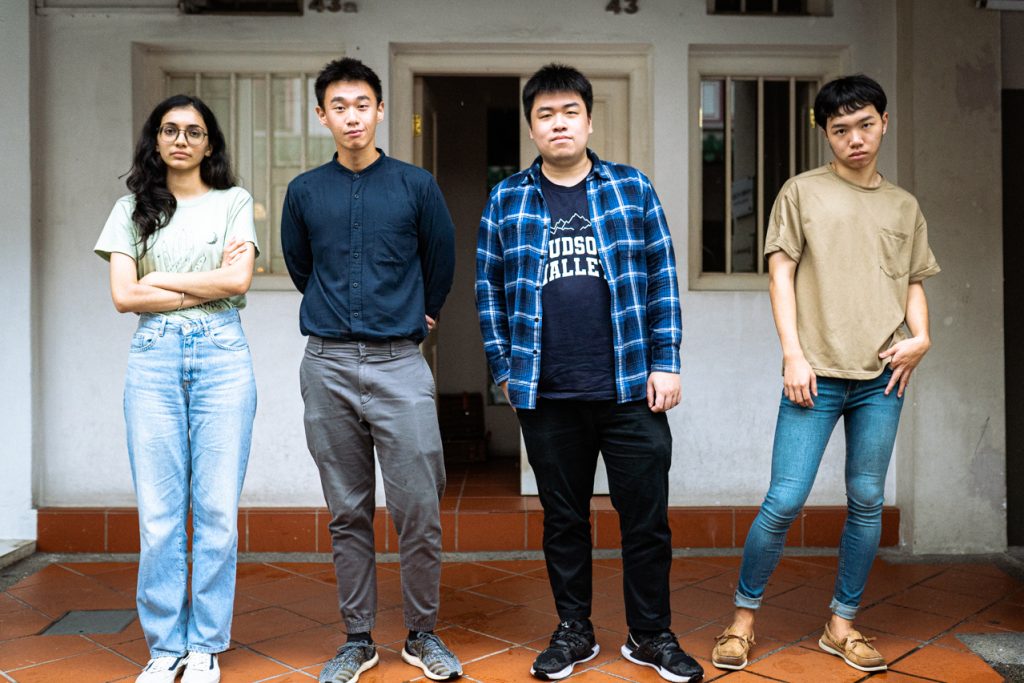 Passion will burn you out, especially when you internalise the misconception that sacrifices are necessary to fully realise your dreams. But these youth each have their own aspirations and are finding their own paths forward.
Andy's idea of ideal adult life isn't defined by work: "To me, it's attaining the ability to do what you want to do. Rather than a job, if that makes sense." To Andy, his passion lies in building better circumstances for his own life. Calvin isn't closing the door on turning his hobby into a career, but he's leading his life similarly to Andy.
Prithpal and Martin don't count their career aspirations as something grown out of hobbies. They're determined to pave the way for others like them—kids who struggle to see a future out of their circumstances.
Martin defines passion as a culmination of all his interests that he explores through CCAs. Prithpal hasn't found a name—or, simply, time—for what she considers a personal passion. But she's fine with that.
"For now, I just want to grow myself and help others to do the same."
---
This article is part of RICE Media's Storytellers initiative in partnership with Quantedge Foundation.

Quantedge Foundation believes that every youth should have an equal opportunity to succeed and a fair shot at achieving their full potential.

University Access is a strategic initiative conceived by Quantedge Foundation to catalyse a movement across all autonomous universities in Singapore to ensure that all deserving Singaporean youths have access to a truly need-blind university education.

Under the University Access initiatives, partner universities guarantee that all Singaporean students who meet their respective eligibility criteria receive a financial aid package equivalent to at least 100% of their tuition fees over their entire course of study.