Why Are Celebrity Instagram Accounts So Ugly?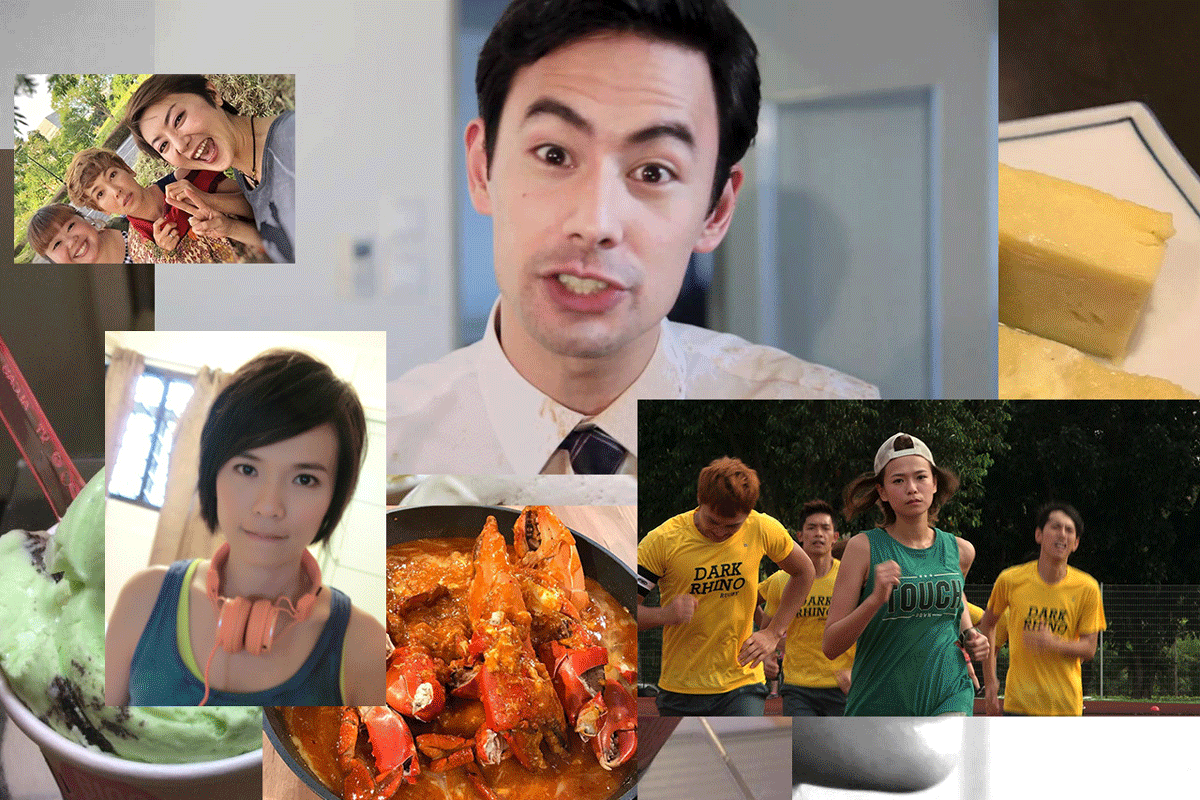 Top image credit: @iamfeliciachin, @
leebelinda, @instageorgey, @pornsakp, @kym_ng
The world of Instagram is divided into two camps: those with a painstakingly curated feed, and those without.
While we're all guilty of practising some form of self-censorship online, there are always those who take it a little further. And it's become pretty easy to tell who falls under which group.
Our colleagues, friends, and family probably don't curate their Instagrams as much. On the other hand, most influencers would have a highly curated feed. As would most Ministers.
Now what about home-grown celebrities?
If you're inclined to say yes, think again.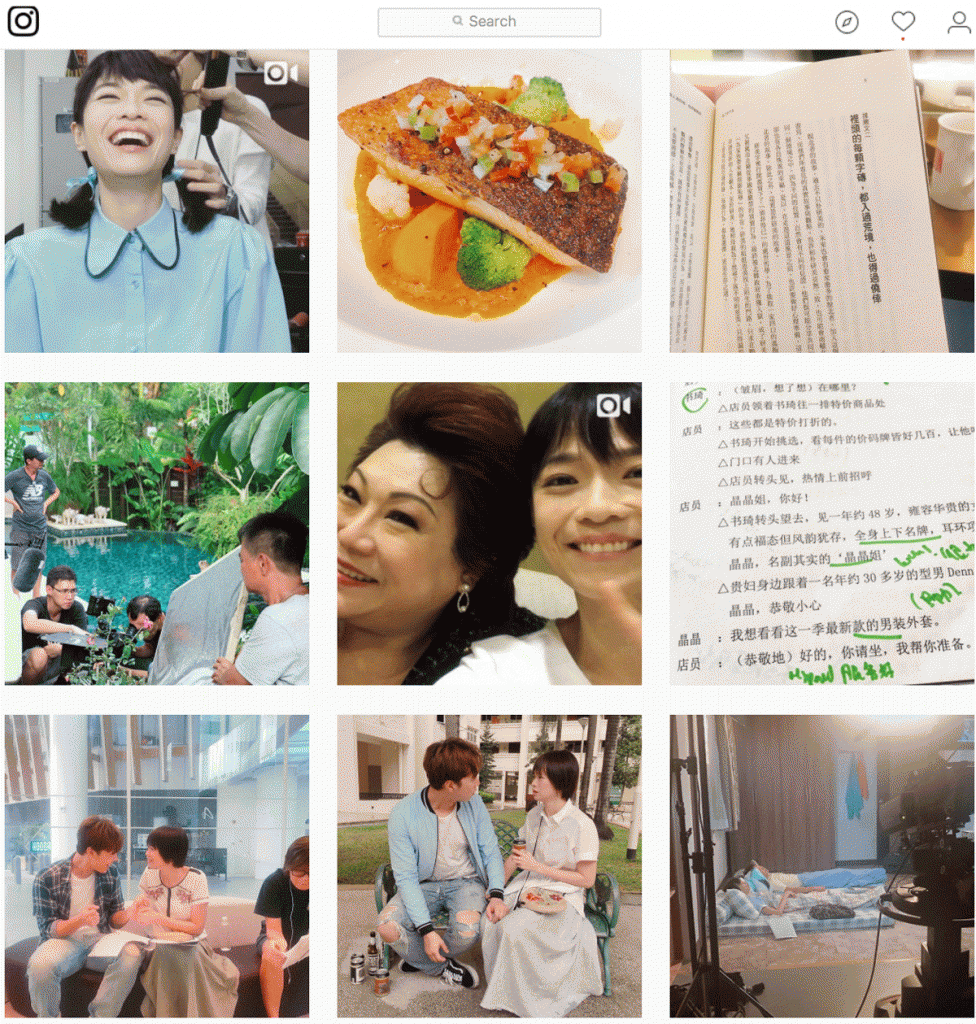 Take Felicia Chin for example. A household name, the Singaporean actress, host, model and singer is followed by over a 150,000 people on her Instagram @iamfeliciachin.
In addition to the usual sponsored posts, #OOTDs, and selfies, she posts everything from behind the scenes shots from whatever show she's filming to a top down photo of a plate of salmon. There's even a stock photo of a lamb, several bible verses, a page from a chinese book, and a snapshot of a script.
Sometimes the lighting is off, the angles are awkward and the colours clash. In addition, resolution of the images and videos she posts range from crap to clear. All of this leads to a stark absence of calculation or consistency.
In other words, her Instagram is just like yours and mine. It's as normcore as it gets.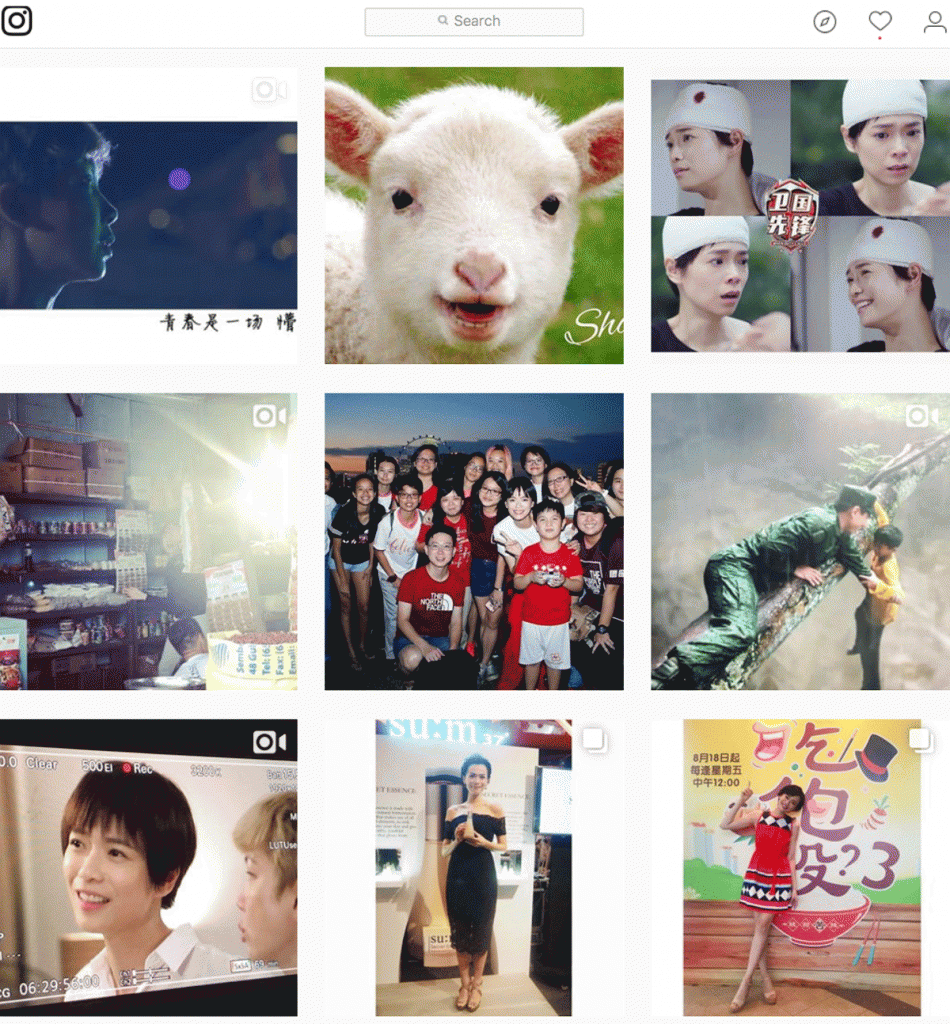 She's not the only one either.
When it comes to "unaesthetic" Instagrams, Singaporean celebrities Zoe Tay, Michelle Chong, Joanne Peh, Kym Ng, Belinda Lee, Andie Chen, George Young, Pornsak, Chua Enlai and Pierre Png, just to name a few, all fall under the same umbrella.
All this is despite the fact that their circle of influence and followings are as large (oftentimes larger) as that of the typical young, Singaporean, hyper-curated, #chasinglight-esque, painstakingly candid selfie-driven social media influencer.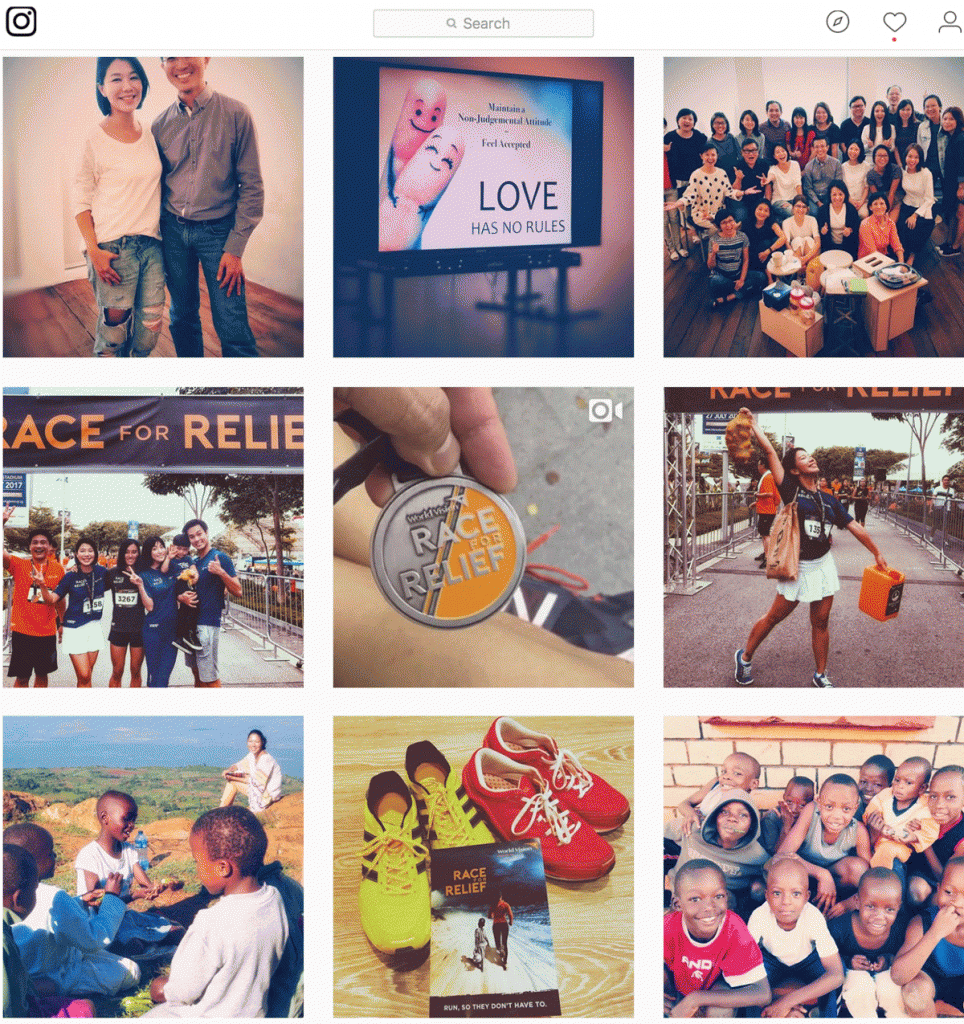 So why don't celebrities seem to care?
Host and actress Belinda Lee, who has close to 75,000 followers, has an answer for that: "As professional artists, we're focused on doing our job well. We're so busy. We don't get to spend a lot of time online to find out what's popular now or to consider what photos to post that will garner the most likes."
These are words that seem to illuminate some of the sentiments behind the criticism of influencers—that despite how an aesthetically pleasing Instagram feed requires time, dedication, and vision, many influencers are still dismissed as being simply good looking and good at taking pictures.
Celebrities, on the other hand, are actually good at something.
As a result, they don't need a solid Instagram game. It also helps that Instagram didn't play a part in their rise to fame. Even without it, they'd most probably still be famous.
The very existence of these "unaesthetic" yet successful Instagrams suggest that substance and real influence go beyond having a well-curated social media account. In light of the importance that we as a generation place on looking good, it's thus even more impressive that "ugly" Instagrams get the engagement that they do.
And so while compelling visuals may be important, they aren't everything. It's still more important to create value in the real world, and give back to those that follow you.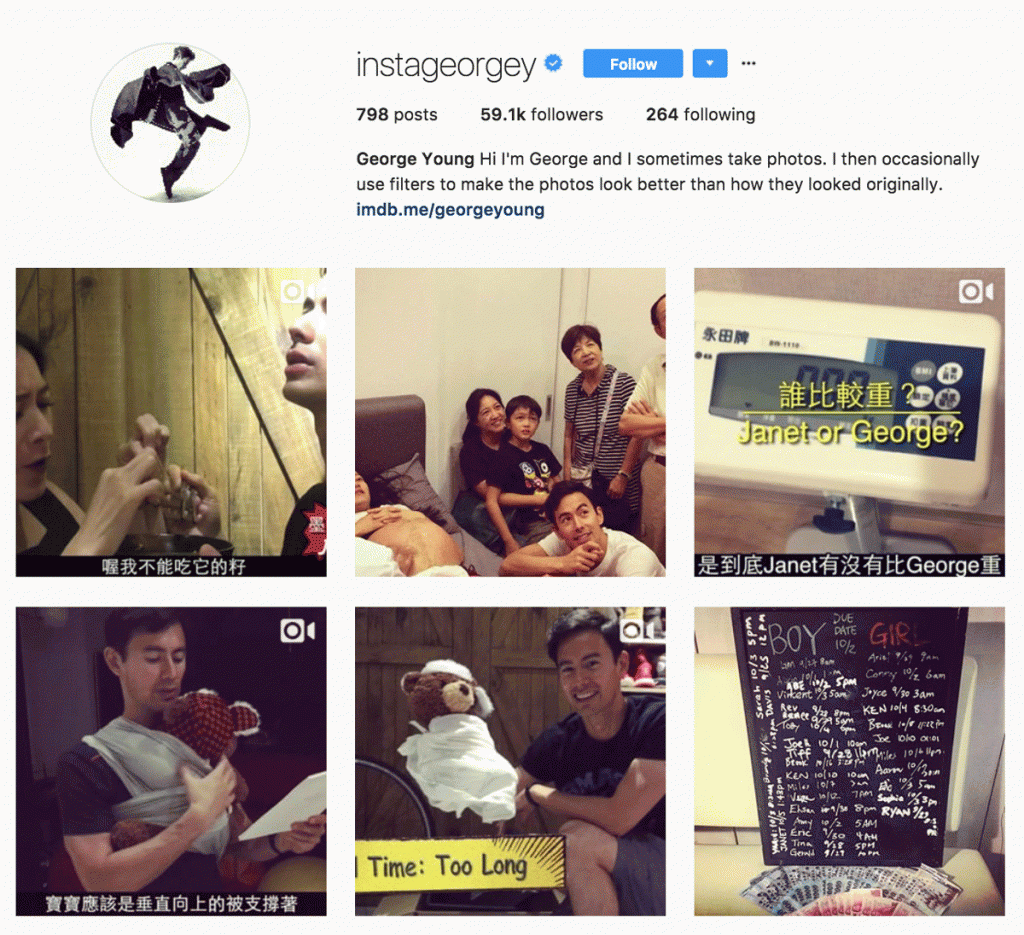 Most of us follow celebrities not for their uncanny ability to take great pictures (although this is a bonus) but because we're nosy individuals, itching for a peek into what famous people do off-camera.
As 'fans' or just their audience, we're looking for authenticity. And celebrities with their "ugly" Instagrams give us just that because it's clear how separate their social media is from their on-screen personas. On the other hand, with social media influencers, it can be a challenge differentiating what's real and what isn't.
"All [Instagram] is, is a window to me," shares FLY Entertainment artiste, actor, presenter and writer George Young who regularly Instagrams updates on himself and his pregnant wife for his 59,000 followers, mostly with his favourite filter XX Pro applied.
"The best way I could separate myself from anyone is to be myself there," he adds. "Thankfully, being me has been one of the easier roles I've had to play."
Thus far, George's candidness on Instagram has been well-rewarded, with him receiving an average of 3 to 4 thousand likes per post.
TV host Pornsak echoes his sentiments: "Whereas the content that modern day influencers post are mostly paid for, the content on my account is very real and very me. My posts are genuine."
"I like to use Instagram to connect with my followers and constantly update them. So I definitely want to post things that will be beneficial to my followers."
#SupperIsNotFattening is Pornsak's favourite hashtag to use when he posts pictures of food, from Sushi to Durian at all hours of the day to the delight and dismay of his 108,000 followers. Each photo, no matter how badly taken, racks up an average of 1.5 thousand likes.
If you compare this to an influencer like say, Naomi Neo, her engagement can swing wildly from 32,000 likes for a photo in a pink body con dress down to 12,000 likes for a sponsored post about an arts and culture guide.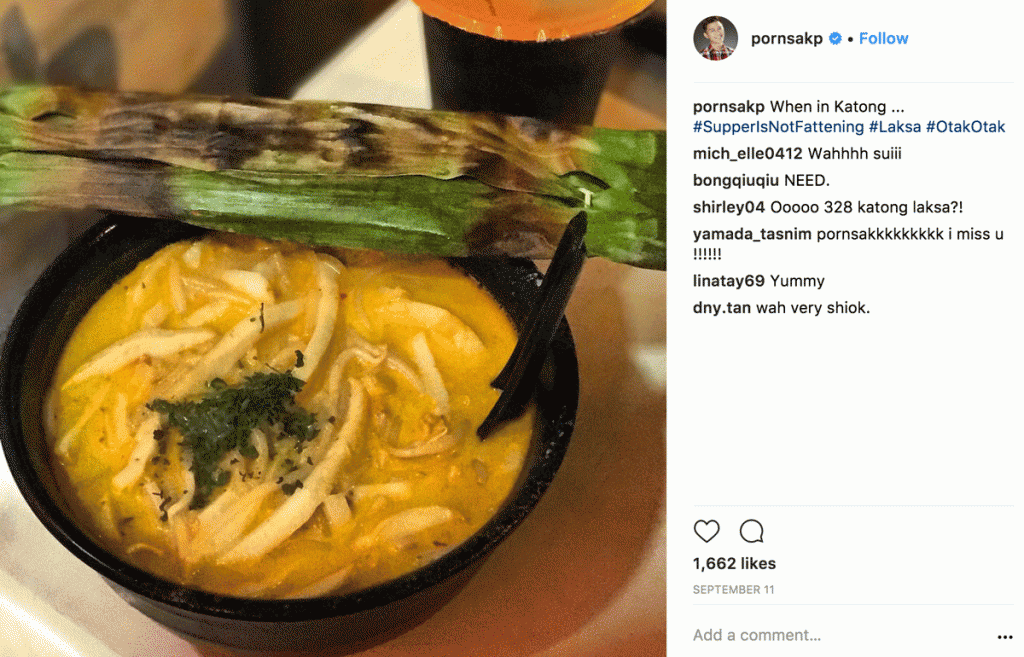 It appears that being yourself is much easier when you don't have to worry about ensuring everything you post is in the same shade of cool-toned pink.
Evidently, authenticity, a seemingly fast disappearing quality, still matters. And it is also best served ugly.
After all we want to connect with and understand the lives of the people whose Instagrams we're looking at. This was what social media was made for in the first place.
Even though celebrities still practise some form of self-censorship, and keeping certain details of their lives private, their nonchalant, spontaneous and "unaesthetic" Instagram feeds feel infinitely more real and personal.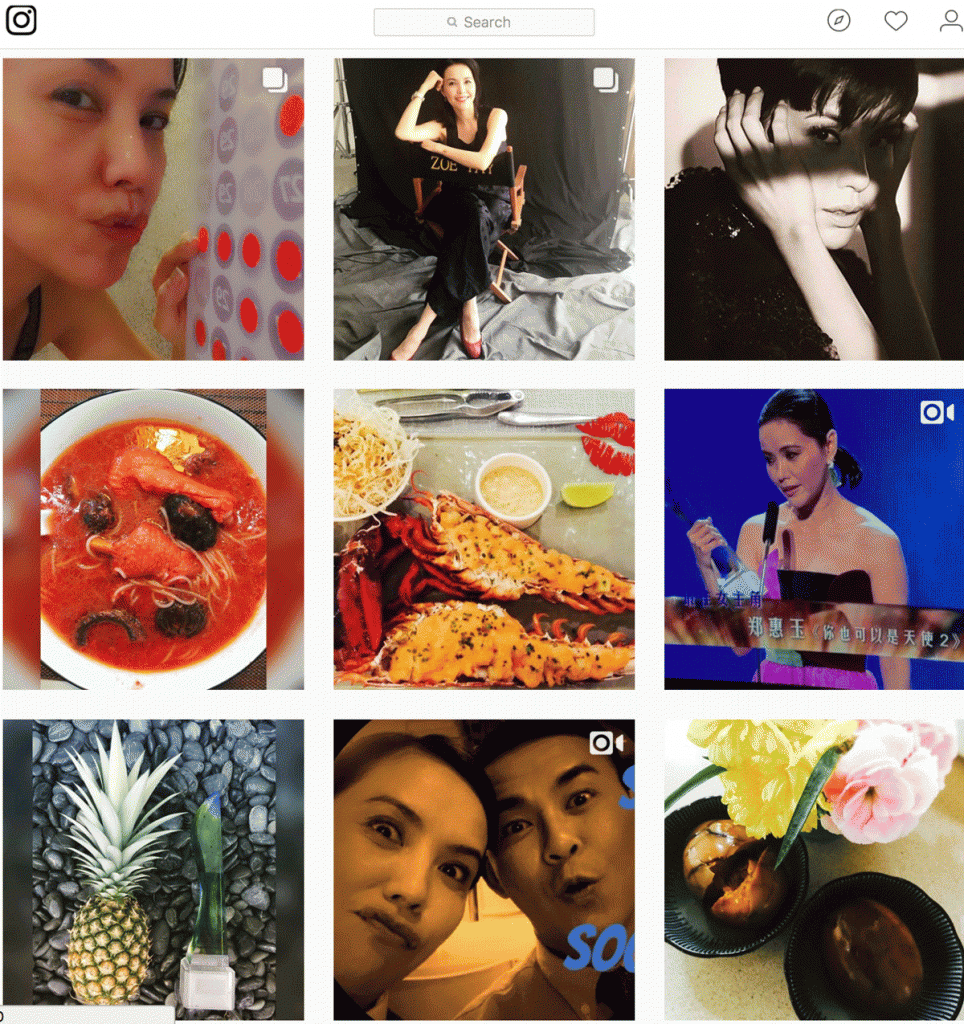 That said, having a less-curated Instagram does come at a cost—mainly slower growth and far fewer likes.
Typically, this wouldn't be a problem, unless we're talking about attracting new businesses.
"Clients and sponsors now look for numbers, for the number of followers and likes you have. Very few look at your personality. If I want my numbers to shoot up, I know what to do. I can be sexy, I can fit a template but I won't because of my values as a person and an artist," says Belinda.
She comments on how shallow the Instagram industry has become; that it's no longer about content and personality but how beautiful or nicely composed a picture is.
Even high profile bloggers like Xiaxue have had to make the move from platforms like WordPress, Livejournal and Blogspot to Youtube, Facebook and Instagram in order to maintain their viewership and popularity. And perhaps it's only a matter of time before TV stars follow suit.
The ugly celebrity Instagram is thus a reminder that hard work and fame go beyond just having a pretty face and a good camera. "Ugly" celebrity Instagrams, along with those who don't mind them, should be celebrated more for proving that social media can still do what it was meant to—give us a more intimate and genuine peek into the lives of others.
For now, numbers may do most of the talking. But as long as we continue prioritising substance over style, then maybe the ugly celebrity Instagram will become more of a norm than the exclusive domain of screen-famous personalities.