Top image: Dow / YouTube Screengrab
'Others see an old shoe. We see the future.'
That's the tagline of the nationwide shoe recycling programme first launched in 2020 by petrochemicals company Dow Inc. and Sport Singapore (SportSG), a statutory board of the Ministry of Culture, Community and Youth.
The future, apparently, doesn't involve much recycling.
The initiative promised to shred donated sports shoes and turn them into building materials for jogging tracks, fitness corners, and playgrounds. An investigation by Reuters revealed that the shoes were funnelled instead to secondhand goods stalls in Indonesia.
Of the 11 shoes the news agency donated in 2022, none of them were repurposed as materials for our local sports facilities. Instead, 10 pairs were transported to various locations in Indonesia, according to data from Apple AirTags hidden in the soles of the shoes (clever). The last pair, presumably stolen, ended up in an HDB flat about 1.6km from its donation bin.
In other words, where is the sustainability promised?
In a statement to Reuters, Dow pinned the blame on clothing exporter Yok Impex and said that the partners involved in the programme "do not condone any unauthorised removal or export of shoes collected".
Reuters' findings might have been shocking to some—Singaporeans aren't really used to being lied to. But should we have expected nothing less from Dow, an alleged repeat offender when it comes to overpromising and under-delivering on its sustainability claims?
Reuters has actually been on their tail for a while. It called Dow out in 2021 for bungling two similar projects: one in Idaho and one in India.
We know now where these 11 shoes ended up. What about the thousands more presumably donated by eager Singaporeans who thought they were doing their part for the planet?
Dow hasn't yet shared how many pairs of shoes it collected in 2022, but its 2020 shoe donation drive yielded 75,000 pairs.
It's disappointing, to say the least, for the thousands of people who thought they were doing their part for the planet by contributing their old shoes to the cause. But not everyone lost during the course of this entire scandal.
---
Winner: Apple
Obviously, the report wasn't intended as an Apple endorsement, but it certainly proved the reliability of Apple's AirTags. Given how the project stretched across several months, we have to admit that we're impressed that the tracking devices, marketed as a "super-easy way to keep track of your stuff" work so well.
We already know they're great for locating lost pets and luggage. Now they've got a nifty new use—investigative journalism.
Winner: SportSG
I wish I could sit back while someone else writes this article for me. Alas, not all of us have people to do our jobs for us (unless you rely on experimental AI).
With Reuters putting in the work to expose Dow's missteps—its journalists went all the way to Indonesia to track down the shoes—SportSG didn't have to lift a finger to find out that the shoe recycling programme it was spearheading might not have been running as smoothly as it thought.
Of course, they'll definitely cop some flak for this. But already, they've taichi-ed the matter to Dow. When approached by Reuters on the matter, SportSG did not comment, referring the news agency to Dow instead.
Winner: Opposition Parties
Christmas comes early for Singapore's opposition parties because this scandal just gave them fodder to raise more questions in Parliament.
Fun fact: Leader of the Opposition Pritam Singh even donated a pair of his own shoes to the programme in September 2021. I'm sure he'll want to know what became of them.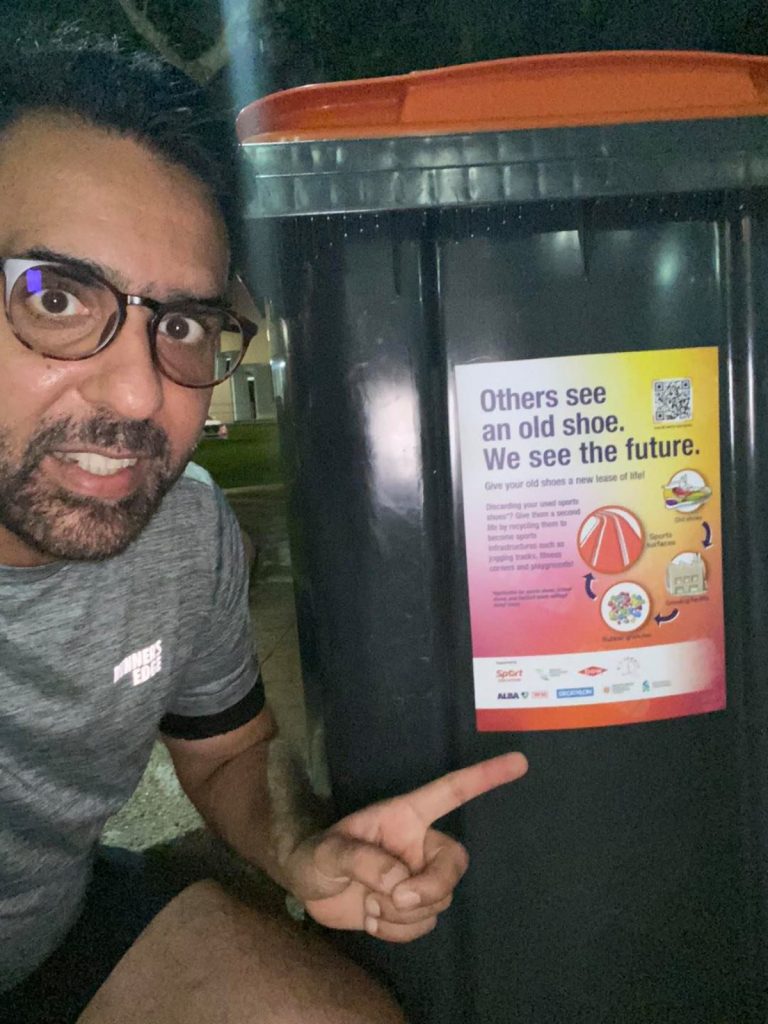 Outside of Parliament, Ravi Philemon, who leads Red Dot United, has already started the ball rolling with a Facebook post: "The Government cannot and should not keep silent in the face of such an embarrassing expose. It erodes trust in Singapore."
Philemon also raised some valid questions, such as why a used-clothing exporter was involved in the project in the first place, as well as whether taxpayer monies were used.
Winner (?): Indonesians Who Need Shoes (and the People Who Sell Them)
Old sports shoes just languish in our cabinets, but over in Indonesia, they fetch prices of between 120,000 to 200,000 rupiah (S$10.57 to S$17.62), according to Reuters journalists who tried to buy their footwear back.
Even after considering that they might have been paying the typical tourist markup, that's not a small amount of money going into the pockets of local business owners.
For needy Indonesians, it's also a way to get a pair of good quality, name-brand shoes for much cheaper than the typical retail price.
Winner: Shoe Companies
Out with the old, and in with the new. When Singaporeans declutter their shoe cabinets, it's sneaker manufacturers who stand to benefit.
Also mentioned in the Reuters article was the pertinent point that consumers tend to buy more when they're told that a particular product can be recycled. Why feel guilty about treating yourself to new kicks if your old ones can be recycled into building materials?
The problem, though, is this encourages more consumption and a "throw-away" culture. And if what's thrown away never makes it to the recycling plant, as promised, it's all around worse for the environment.
Loser: The Environment
They might have been saved from a landfill in Semakau, but the shoes donated by Reuters might just have ended up in another landfill further from home.
Instead of being repurposed, the shoes, which already had a sizeable carbon footprint, were transported via sea and land to other parts of Indonesia. That's more carbon emissions than if they'd just stayed in the bottom of a shoe cabinet.
To make things, worse, not all of the clothes and shoes we send their way are usable. Speaking to Reuters, Dharmesh Shah, a policy advisor to the non-profit Global Alliance for Incinerator Alternatives, said the bulk of second-hand clothing Indonesia gets isn't good enough to sell.
Most of it is burnt, dumped in rivers, or ends up in landfills there.
You wouldn't dump your trash in your neighbour's backyard. But that's what we might have done. It gets worse when we take into account Indonesia's landfills that are at risk of overcapacity and its already clogged and contaminated waterways.
Loser: The Indonesian Textile Industry
How do you level the playing field when your competitor gets its products for free?
When second-hand clothes and shoes flood markets in Indonesia, it's local textile companies that suffer.
Business association Indonesian Textile Association (API) has called this competition unhealthy and raised concerns over unregulated imports of second-hand garments.
Even though the Indonesian government banned such imports in 2015, the clothes and shoes still find their way to local markets. Sadly, it seems like neighbouring countries like Singapore may be part of the problem.
Loser: Sustainability Efforts in Singapore
According to a 2021 study by OCBC bank, Singaporeans are "highly aware" of environmental issues, but their adoption of green practices has yet to catch up.
Some of the reasons given for this were cost and inconvenience, as well as the difficulty of maintaining such habits. And, of course, indifference.
It just takes one bad apple to taint the good work of local environmental organisations, and we can't imagine this kerfuffle will help sustainability efforts.
The Plastic Project is one homegrown environmental organisation which has been working to close the plastic loop in Singapore by upcycling donated high-density polyethylene (HDPE) plastics (think bottle caps, hair product bottles and milk bottles).
It also runs hands-on recycling workshops at schools and corporations, as well as beach clean-ups to pick up and recycle trash.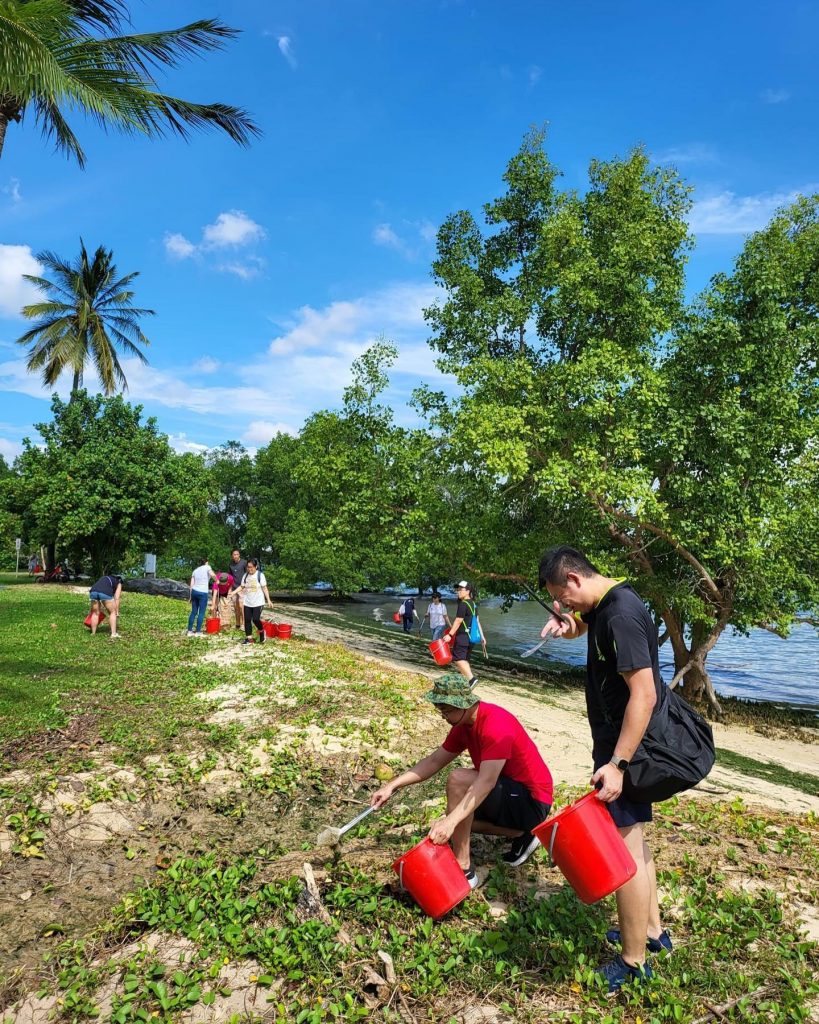 When asked for his thoughts on the shoe recycling fiasco, Director Paul Lee had some strong words.
"Such a lack of integrity in this scandal erodes public trust in recycling.
"What is lacking in our recycling system is transparency and accountability—even for the green and blue bins, most people who place their items in them are not fully aware where the waste goes."
A familiar sight in most housing estates, green bins are meant for refuse, and blue bins are meant for recyclables.
However, some good might come out of the scandal.
Paul explained that "circular" is a term that's been thrown around the sustainability sector. Dow, for example, has said it was glad to play a part in moving Singapore "from a make-use-dispose society to a circular economy".
"This scandal will definitely make more circular initiatives more accountable in their actions," he said.
Loser: Yok Impex
The used-clothing exporter, which was tasked to collect the shoes from the donation bins, is being arrowed as the main culprit in all of this. The firm has been removed from the shoe recycling project, per a Dow statement to Reuters on Feb 22.
The export of the shoes was apparently "unauthorised", according to Dow.
It's still something of a mystery how shoes meant to be transported to a local waste management company ended up in Indonesia instead, but a manager at Yok Impex did tell Reuters that they do collect used footwear from other suppliers for export, and it could be "some mistake".
Either way, they've been dropped from the project and their reputation is looking worse for wear.
Loser(?): Dow
Sure, they're blaming the Yok Impex for this mess, but let's not forget that this is far from the first time the company's environmental projects have gone awry.
Besides the Idaho and India cases, Dow's also been accused of greenwashing as far back as 2011.
Unfortunately, as much as online commenters are calling for blood, it's likely that Dow will walk away from this scandal without huge repercussions.
In fact, they're even keeping the "​​Most Sustainable Collaboration" prize awarded for the shoe recycling programme at the 2022 Singapore International Chamber of Commerce Awards. Scandal be damned.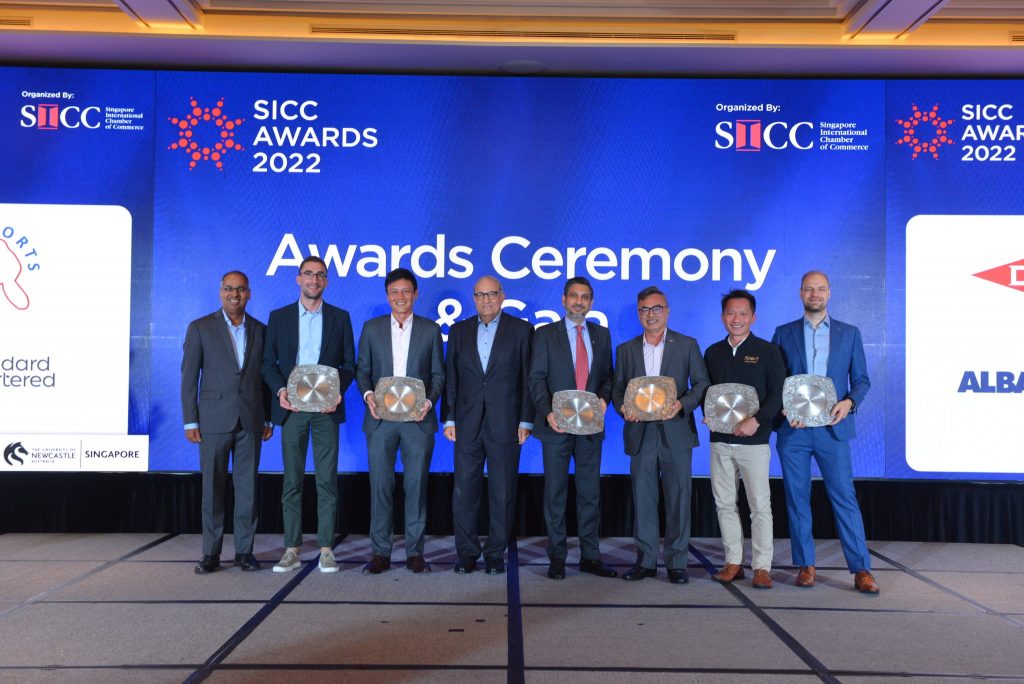 When asked if the award would be rescinded, SICC CEO Victor Mills told RICE: "There is no basis on which to review the decision to award this collaboration. The award was given for recycling old sports shoes into new materials for sports tracks. This has been done and will continue to be done."
He added that the "regrettable incident" appeared to be the work of a single shoe collection agent (that's Yok Impex, if you've lost track), and "does not undermine the purpose of the collaboration nor its value".
Is anything really going to happen to Dow? I doubt so. We can only hope that the negative publicity from this will make consumers think twice when they put their trust in environmental programmes and demand full transparency over where the resources actually go.
---
If you haven't already, follow RICE on Instagram, TikTok, Facebook, and Telegram. If you have a lead for a story, feedback on our work, or just want to say hi, you can also email the writer at kim@ricemedia.co or at community@ricemedia.co.