A few years ago, I spent six months on exchange in Europe and though I had many fun adventures away from home, a part of me never stopped missing the familiar smells and tastes from my grandma
'
s kitchen.
During the cold winter months in Germany, all I wanted was my grandma's hot ikan assam pedas.
But I had not learnt the recipe then. So my respite from the freezing temperatures instead was a bottle of The Macallan stowed in my drawer. Its luxurious warmth reminded me of my grandma's cooking, and made me yearn for it even more.
I will never forget the bliss when I finally returned to the cosy three-room flat in Simei, sat down at the tiny wooden table which I have been dining at since I was five years old, and held a spoonful of the assam sauce underneath my nose.
The sour and spicy fragrance offered an immediate sense of comfort, wrapping me like a warm blanket. I knew that I was home.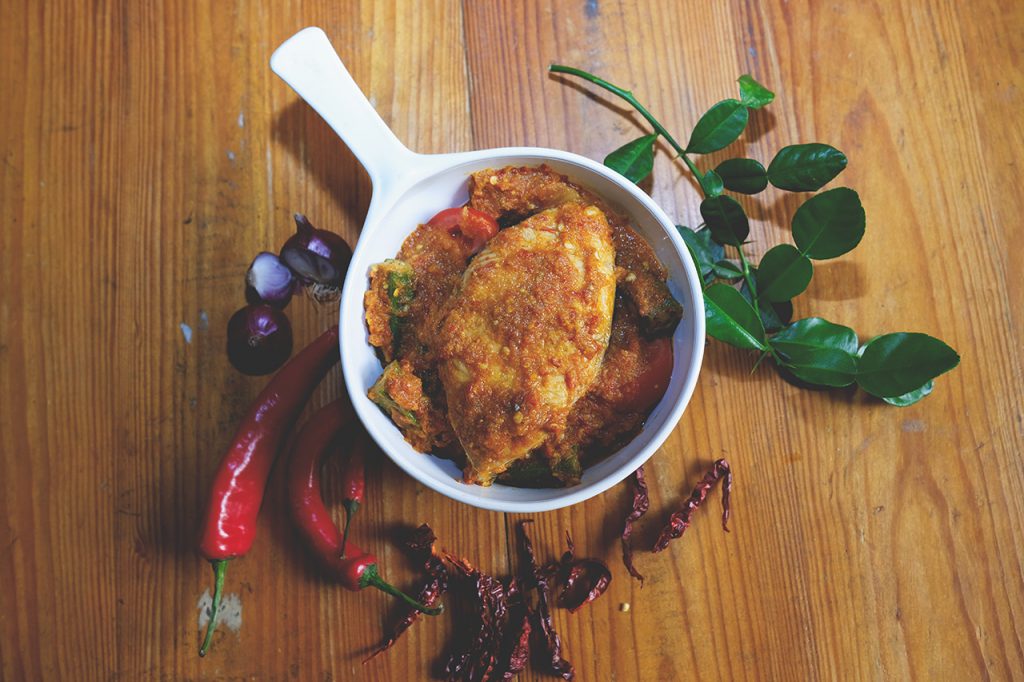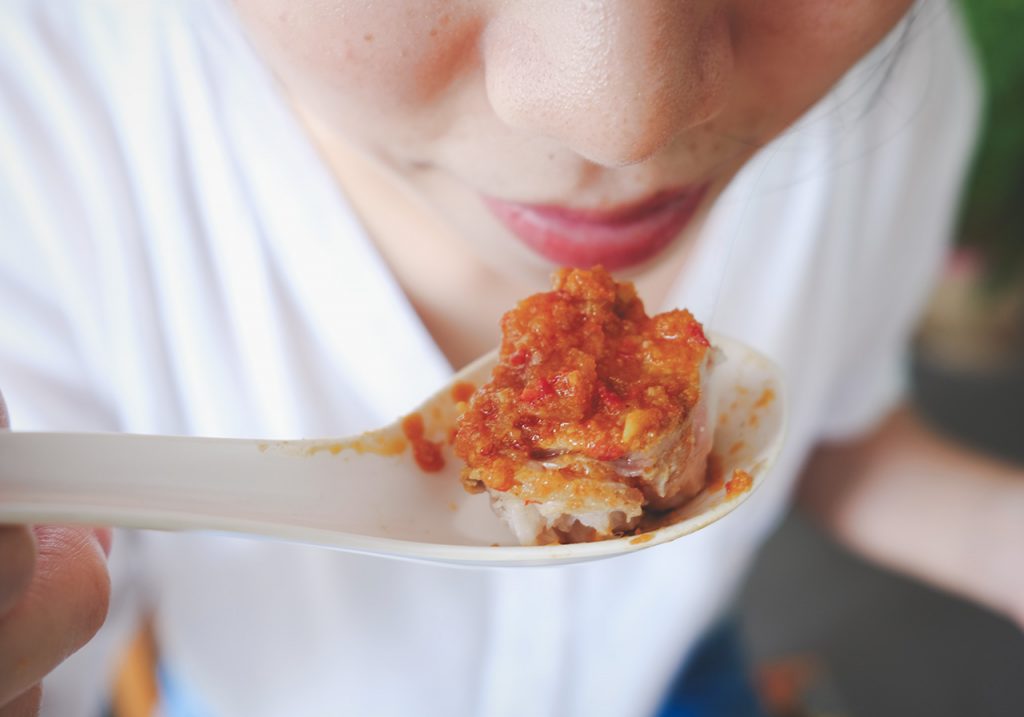 Grandma
'
s ikan assam pedas, or
"
sour spicy
"
fish, has a very special place in my heart. The batang fish is fried in a paste that is handmade by blending chillies, belacan, candlenut and galangal, and the result is a thick consistency in the sauce that makes the dish rich and full-bodied.
You can't find the same elsewhere, where the assam curry is usually watery and thus watered down in flavour. I hardly eat the dish outside, because I know it just won't taste the same and it would be a waste of my money.
I'm a self-proclaimed elitist when it comes to the assam curry – I guess I've been spoiled by my grandma's cooking since young.
When I was little, I would run into the kitchen and watch grandma chop the ingredients when we arrived early. The "thud thud thud" sound from the chopping board was a mesmerising soundtrack that accompanied grandma's skilful handling of the knife.
And when I catch a whiff of sour notes with a slight hint of sweetness emanating from the kitchen, I know I'm in for a big treat. Wave after wave of exotic aromas would hit my nose.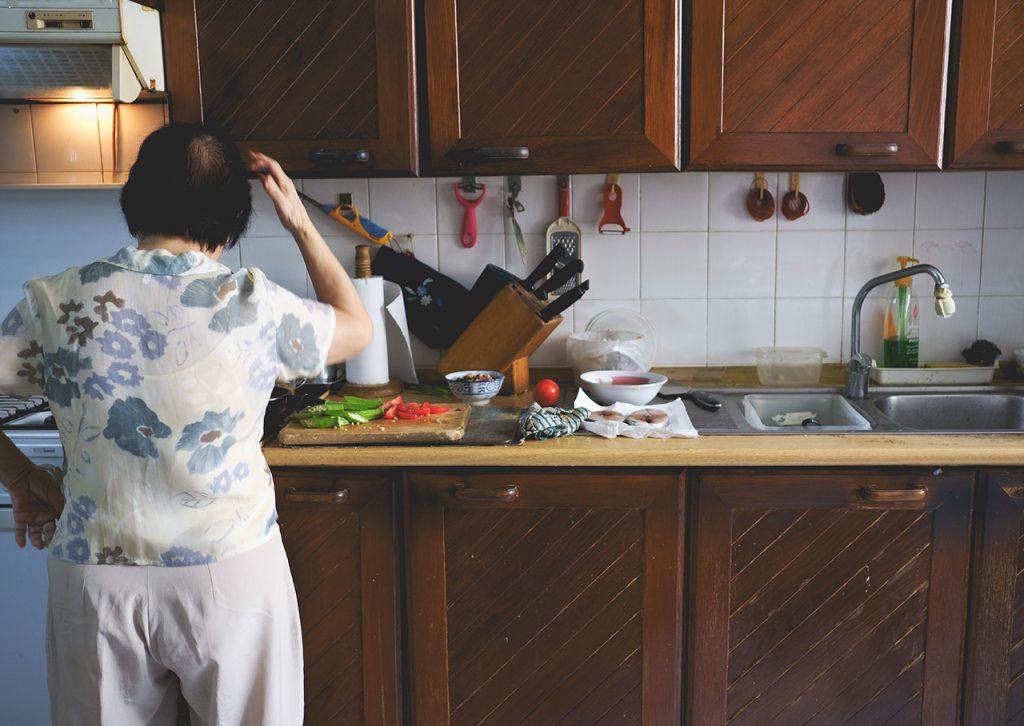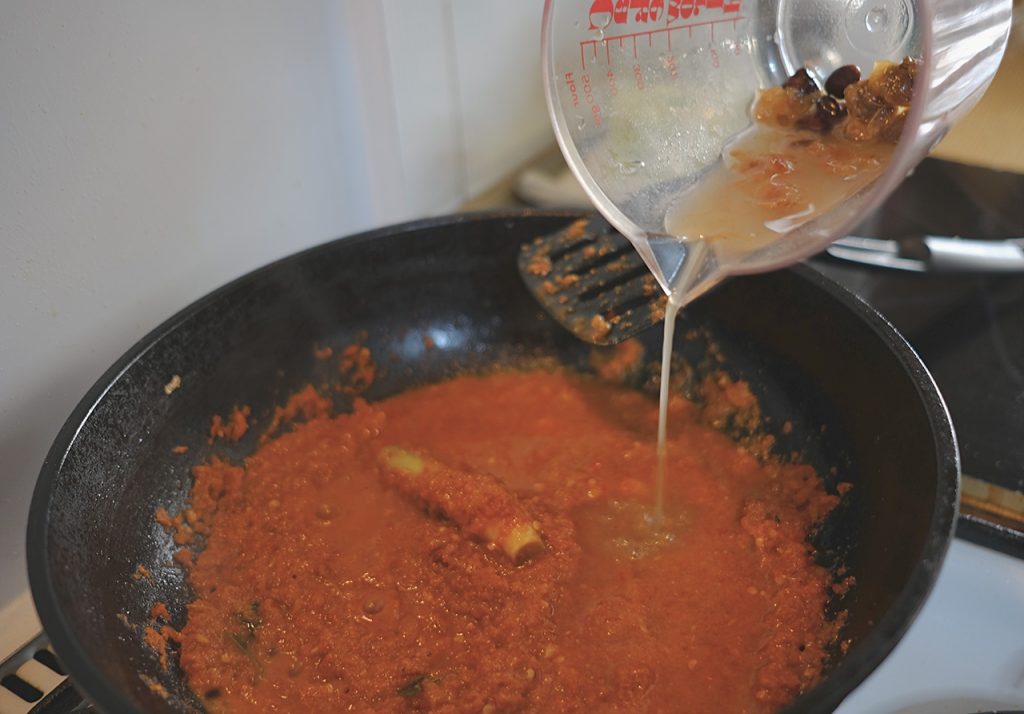 Sometimes, I would see a huge white radish on the kitchen counter, and that's when I knew grandma was making fried carrot cake.
Grandma's version of the quintessential dim sum delicacy is less oily, so it's healthier. She would sometimes serve it as a tea-time snack when she tutored us – a habit she picked up from her English-educated family – and it was a wonderful break from the standard fare of biscuits and milo.
Worried that there would not be enough to feed everyone, grandma would always fry a huge batch. That means I could gobble down five or six pieces without feeling guilty at all.
In fact, grandma would never fail to remind me to eat more. And when I pick up the smell of Chinese sausage and shrimps frying in the pan, I know she is making yet another batch.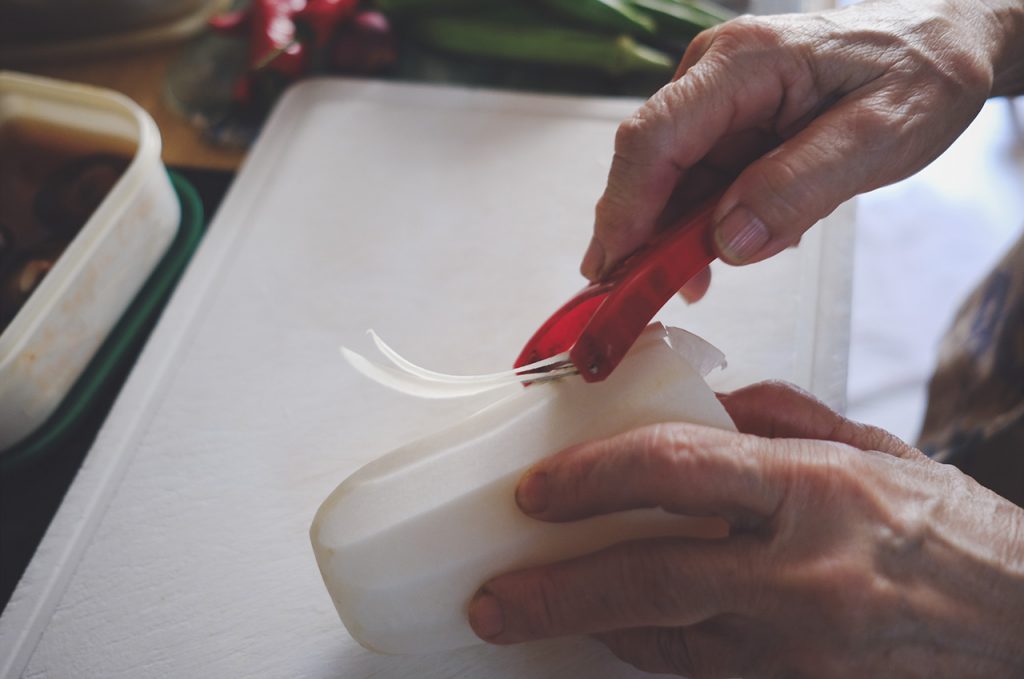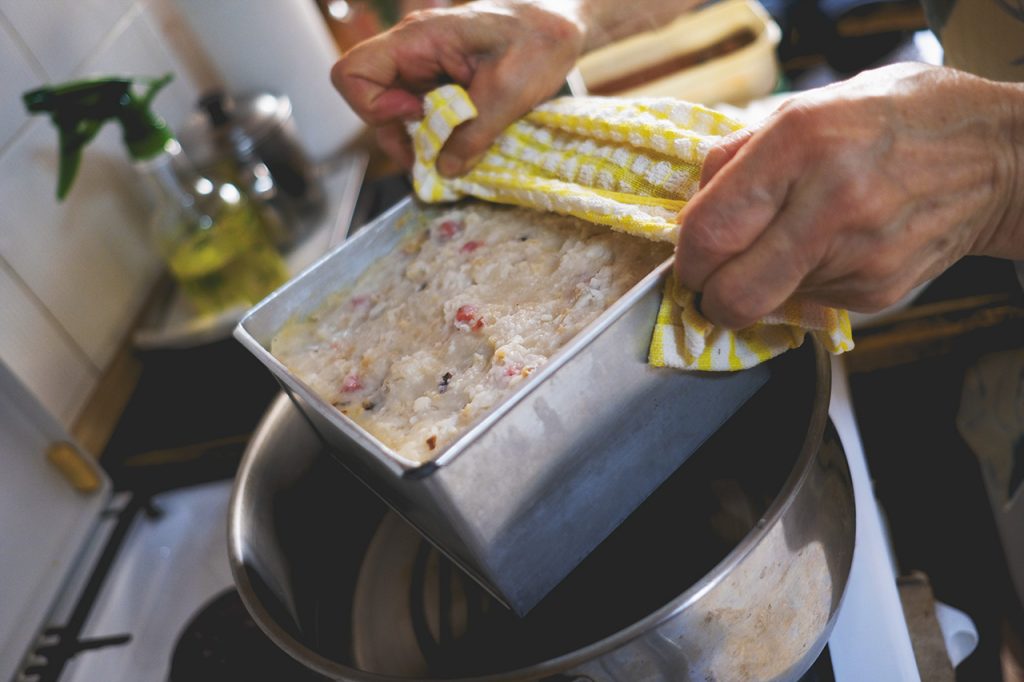 The ikan assam pedas and fried carrot cake are more than just perfect dishes to my taste buds
–
they are also a reminder of grandma
'
s generosity and how much love she has put into her cooking.
As a kid, I knew grandma was working hard in the kitchen because I saw her constantly dabbing the beads of sweat off her forehead with her wrist, as she painstakingly sliced and chopped.
But now that I'm a working adult, I truly understand what it means to pour unconditional love onto the family dining table.
My grandparents are retirees and have no income. They will scrimp on their regular meals during the week so that they can spend more money on ingredients for our Sunday lunches.
The effects of ageing are also more profound now. They may still be agile for their age, but they do things much more slowly. Lunch therefore takes longer to prepare at times. Grandpa has become hard of hearing too.
So I've come to appreciate Sunday lunches at my grandparents' even more when I'm older, knowing that one day we will not be able to feast together as one big family under one roof.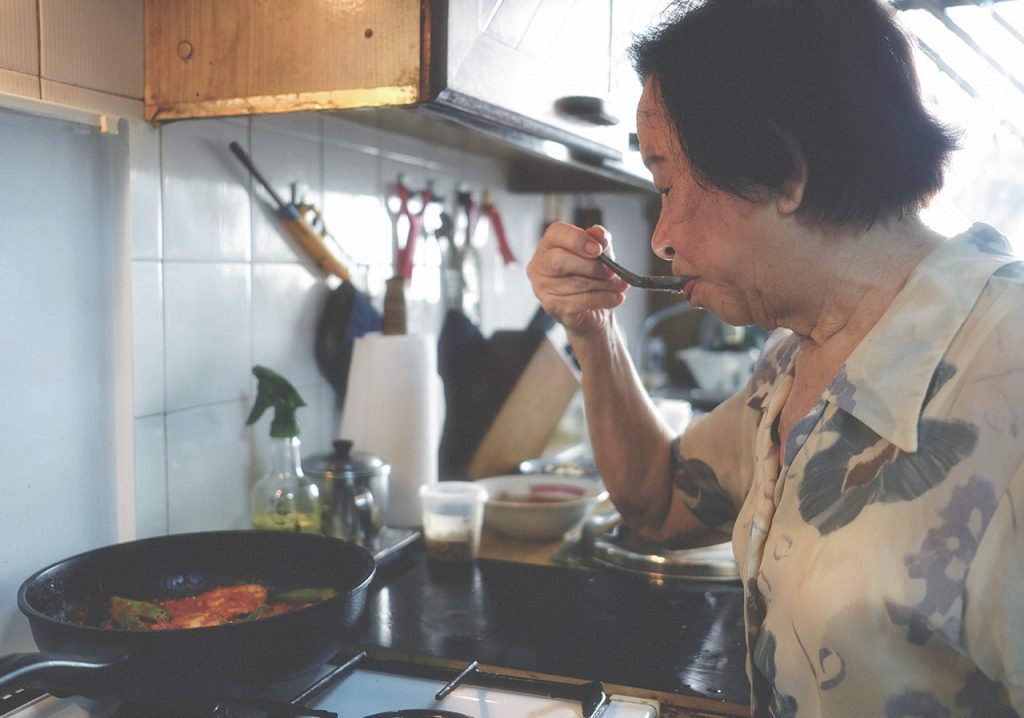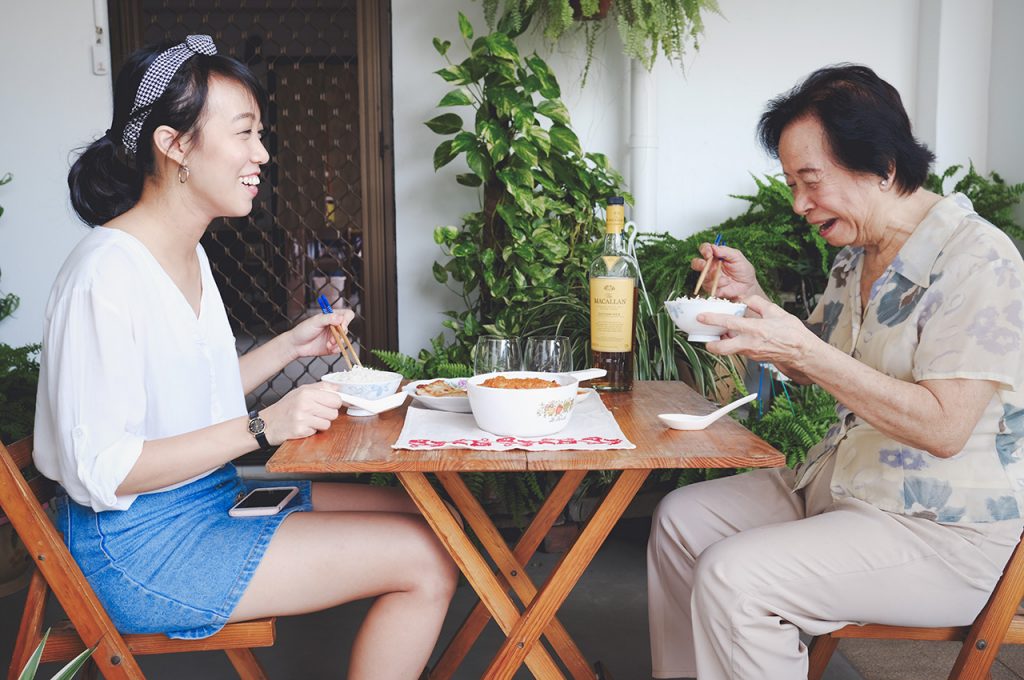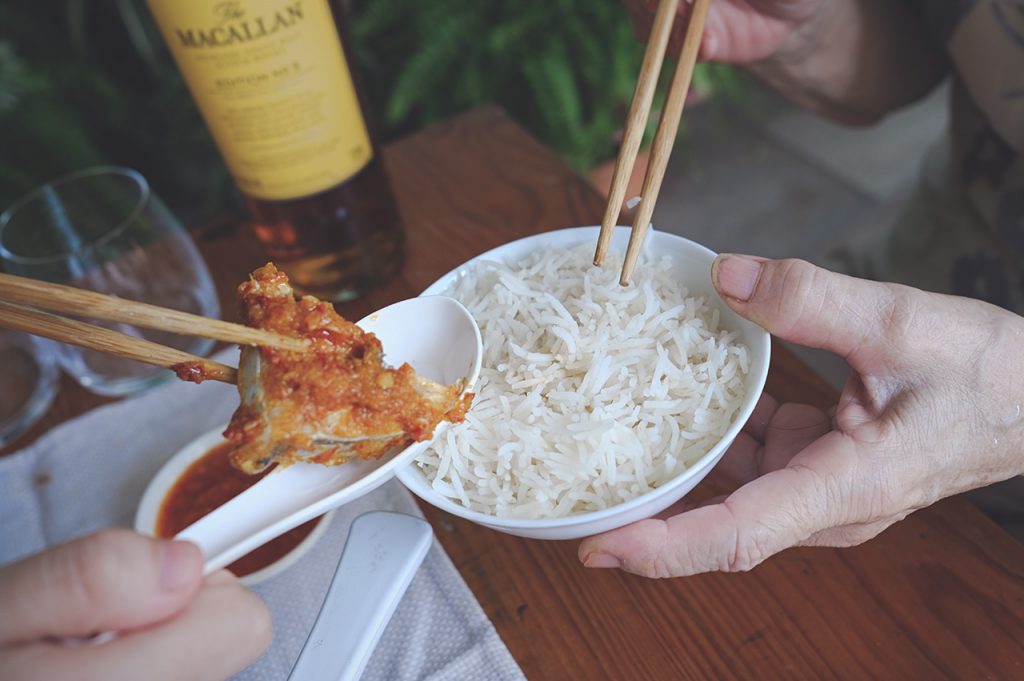 Home to me has always been about the people and the food, and I fear that things would not be the same when grandma is no longer in the kitchen. So I play a more active role as grandma
'
s helper these days, grasping the finer elements of her recipes as I prepare the ingredients so that I can pass her legacy down to my family and the next.
I can tell my children tales of my grandma's wizardry in the kitchen and her delicate artistry in presenting her dishes in the most flawless form. But there would be no more compelling story than personally serving up a bowl of that good old ikan assam pedas.
And for those days when I'm not in the kitchen, I will have a glass of The Macallan and dream of Grandma's cooking.
This post is sponsored by The Macallan.  
The Macallan Edition No. 3 is the latest release in this innovative annual Series. Like preceding releases, Edition No.3 is an exploration into The Macallan's approach to whisky making, exposing the detail of its creation, and offering true transparency. It has the complex aromas of a fine fragrance, with notes of flowers, vanilla and orange oil leading into chocolate and burnished oak. The result is a long, sweet and fruity finish that leaves a lasting impression on the senses.