Zouk, as we know it, is over.
Like many others, my virgin Mambo experience was a rite of passage into the world of being 18. In squeaky, immaculate Singapore, where every smoke break feels like a minor rebellion, being "legal" is a big deal.
This was also pre-national service for me. At 18, I was free; eager to sip on vile tasting jugs of Long Island Tea and craving the onslaught of Flaming Lambourghinis. At the same time, the idea of mambo night scared me. Outdated music—music of the sort that'd been wafting out from the family car's speakers since I was five—was not supposed to be cool. And those dance moves! At best, they were strange and adorable displays. At worse, they were disastrous attempts at a human mating call.
Yet I was enthralled. I was so enthralled. Everyone was there for a good time, and it was obvious. Somewhere between Blame it On The Boogie and Cha Cham Bo, everybody in the club melted into such a unison of such open-ness and pure expression that I was completely intoxicated. That same intoxication brought the disco Seventies, that era of glitter, charm and the love of good, clean fun, right into the 20th century.
All of a sudden, Mambo wasn't just a week day night activity. It was culture.
Over the past seven days, throngs of people, from their twenties through to their fifties, braved queues, crowds and their ageing bones to pay homage one last time. The last time this amount of sadness, social commentary and nostalgia flooded social media, Lee Kuan Yew passed away.
Yet in a way, the last Mambo Night on Jiak Kim Street marks the end of an era. Whilst this original Zouk location provided the backdrop to many of the world's most illustrious DJs and electronic music acts, it was the weekly Mambo Night offerings, always on a Wednesday, that quietly elevated Zouk to the heights of ritualistic partying in Singapore.
Unlike the regular Friday and Saturday night parties, Mambo nights were about something deeper and more beautiful. After all, they consisted primarily of one hit wonders and jerky sign language dance moves that had sprouted from the quirky imaginations of a handful of rabid fans. These were things that shouldn't have worked.
Yet the popularity of Mambo grew, and the dance moves became synonymous with the music. All of a sudden, Mambo wasn't just a week day night activity. It was culture. It was a brand. It was a movement by clubbers, for clubbers. Going for mambo night soon became a rite of passage for local teenagers coming of drinking age and for tourists looking for a laugh. Singaporeans had taken a generic space and generic (sometimes corny) music, and turned it into something special.
These nights were kitschy as fuck, but they were arguably the nation's premier night-time attraction, and not the Night Safari. When in full swing, these parties were always a sight to behold. Think Billy Cyrus's Achy Breaky Heart on crack cocaine. Who ever thought that this genre of music would have such cross generational appeal?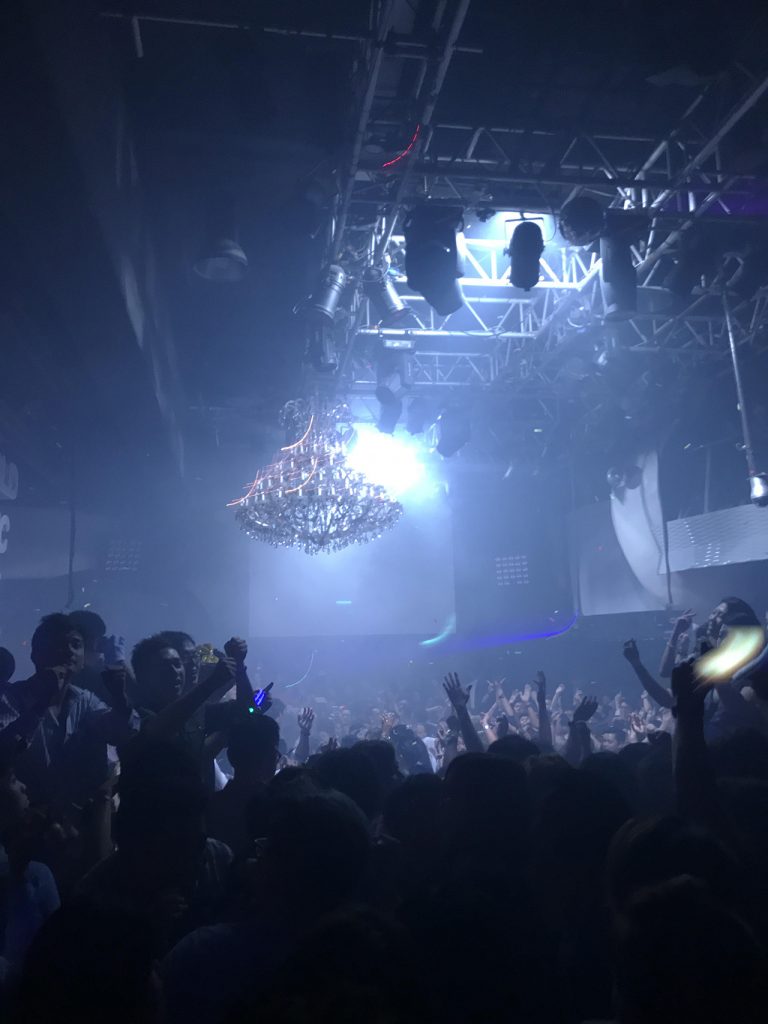 For a nightclub to go through 25 years of operations and not go out of fashion despite Singapore's continuous cultural evolution is quite something.
For my friends and I, Mambo nights turned into a habit throughout National Service and my university days because back then, Mambo was not just about going to Zouk. I looked forward to the routine of pre-gaming at the coffee shop across the road and to the prata suppers as much as anything else. Even the over-priced Zouk hotdogs will be missed.
Over the course of many a Mambo night, it dawned on me that Zouk had bottled a great recipe for unification. It did so by creating an institution that threw judgement out the door. In that space, social and educational backgrounds dissolved. Our different interests and personalities no longer mattered. Being there was neither cool nor anti-cool. It just was. No one took anything seriously, which was the best part.
This past Wednesday, Zouk hosted its final Mambo night at Jiak Kim Street. As expected on a night that has become familiar to three generations of Singaporeans, there were traffic jams and snaking queues of undeterred fanboys revisiting their glory days. Everyone's nerve was tested as they waited it out to dance to Belinda Carlisle's Summer Rain one last time.
Though the intensity of the crowd made for less than perfect Mamboing conditions, the crowd was too busy reminiscing #throwback moments with their former partners in crime and feeling the music one last time.
So farewell, Jiak Kim. You turned podiums into the glittery apex of hand gestures. For now and always, your interiors will remind us only of Mambo nights.
One can only hope that Mambo does follow Zouk to its new location on Clarke Quay, and while it might never be the same again, at least future generations will have a glimpse at what we had, and learn not to take themselves too seriously.