US President Donald Trump released a handwritten thank you note to Singapore prior to his departure from the Trump-Kim Summit held at Capella Singapore.
Trump, who still thinks that Singapore is a part of China despite spending two days in the tropical heat, also believed Singaporeans to be native-speakers of Mandarin. Accordingly, he believed that the entire nation picked up the English Language in anticipation of his arrival.
Eager to reciprocate what he thought was a heartwarming gesture, Trump responded in what he thought was the best way to show his sincere gratitude.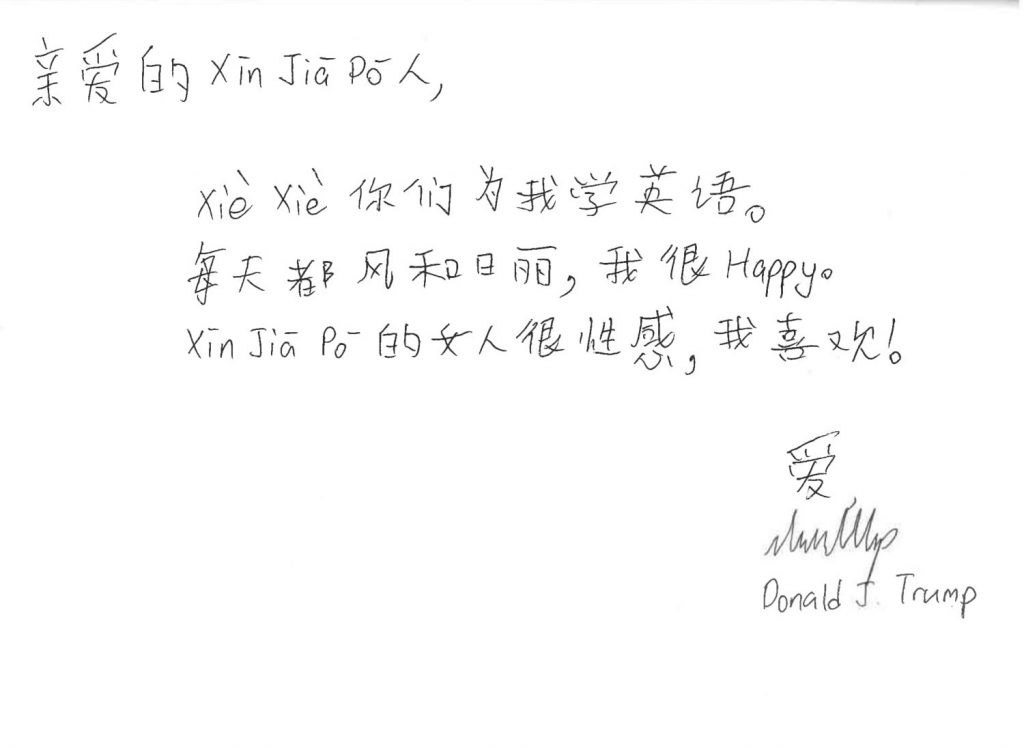 State Media was able to translate the note to English. It reads as follows:
Dear People Of Singapore,
I would like to say that I am very happy and very thankful that you learned how to speak English for my sake.
The weather is very good here. A lot of sun. Good for my tan.
The women in Singapore are also very lovely. Very attractive. I envy the men here. Lucky!
Love,
Donald J. Trump
In honour of the creator of 'Fake News', RICE will be covering the Trump-Kim summit in the most 'Fake News' way possible. We may not be there, but that doesn't mean we don't know what's really going on.