Photography by Wallace Woon. 
At 32, national fencer Lim Wei Wen is starting to feel the effects of age.
A nagging pain in his knees has been worrisome, and it is a hint that this year could be his last chance to win Southeast Asia's most prestigious sporting competition. Yet he seems unfazed about his injury. "So far I feel okay. As long as the knee is still movable, I will push myself," he says with brimming confidence.
For him, the SEA Games gold medal has become the holy grail.
Three times, it has eluded the épée fencer's grasp since he first starred in the 2007 edition of the biennial competition held in Thailand. This year, he hopes that fourth time would be the charm in Malaysia, where the 29th edition of the SEA Games would be held.
"The SEA Games is a very special event, and it is my ultimate goal this year to win the gold. I'm very hungry to prove my capabilities to both my supporters and myself that I can do it," says Wei Wen.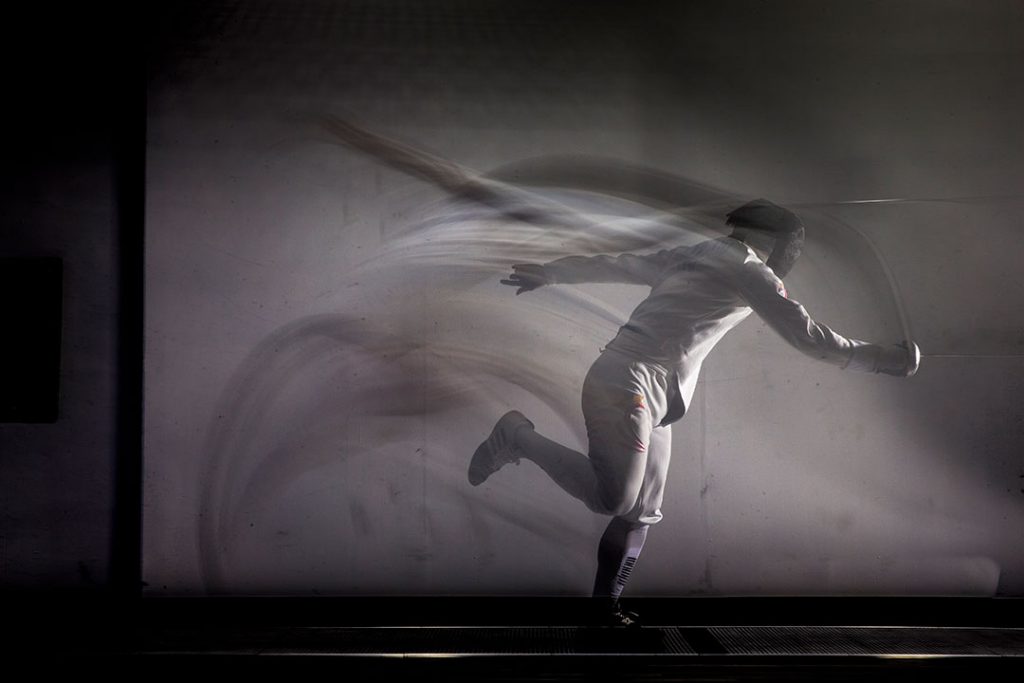 To him, the gold medal is more than just a career bucket list. It vindicates the amount of hard work the 32-year-old has put in. With two SEA Games silver medals and a handful of top three finishes in regional satellite events, Wei Wen has come a long way since being called on by the late national coach Alexey Karpov as a sparring partner for the national team when he was just a 20-year-old novice.
More importantly, a gold medal would elevate the status of the sport in the country, says Wei Wen, especially when a few leading sports like swimming and table tennis appear to get all the attention.
"Most people care about sports that Singapore competes in at the Olympics. So even though the SEA Games is a small event by comparison, it is still our time to shine. If we win it, we can get the boost and support from the people and climb one more step to the Asian Games, and then the Olympics."
But he is also quick to reject suggestions that failing to win the gold would hamper the development of the sport. "When I first started fencing, it was a very niched sport. But today interest in fencing has greatly increased, more students are picking it up in schools or private clubs. I think the SSI (Singapore Sports Institute) recognises the potential of the sport and has given us fencers a lot of support over the past few years. Even if I don't win this year, we would still have demonstrated our abilities in the top flight in the region."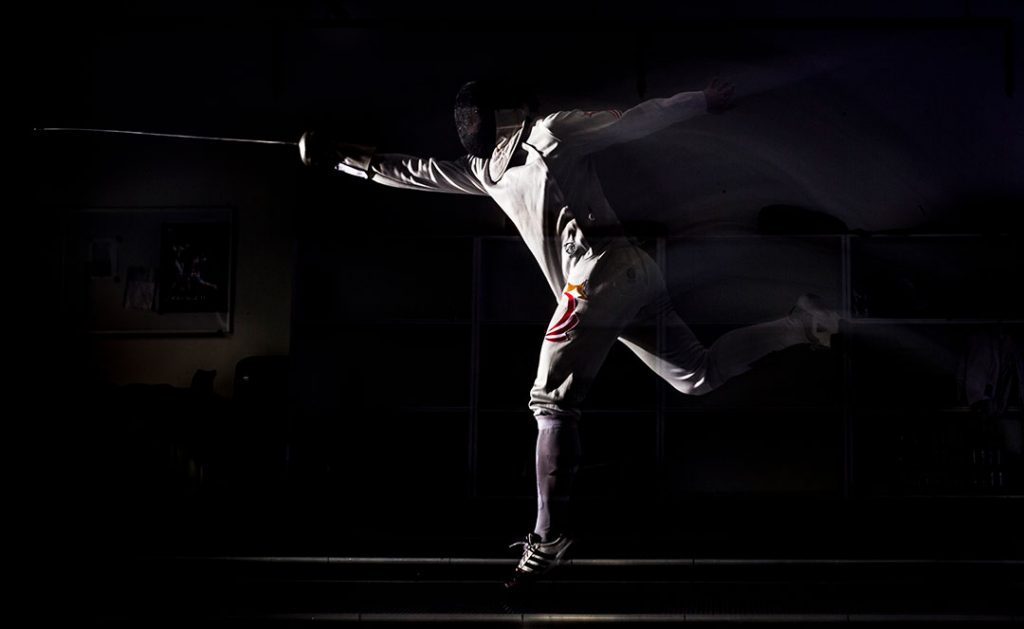 Wei Wen sees himself as more than just a skilled swordsman, but a grandmaster dueling his opponent on a long and narrow chessboard, 14 metres by 2 metres to be exact. Through the meshed mask, he observes patterns of play – footwork, upper body movement, timing of attack etc., and devises a strategy to exploit vulnerable points. With a glance at a window of opportunity, all it takes is a split-second neural connection from the eye to the brain and then the wrist to deliver a victorious blow.
Now the face of Singapore's fencing (along with sabre fencer Ywen Lau, who this month won the Sportsgirl of the Year gong), Wei Wen remains humble about his achievements. "Call me a saigang warrior," he jokes when I suggest the role of a sporting ambassador. "But I will do whatever I can to help the sport and the association because I recognise that at my level, it is my duty and responsibility to set a good example for the younger fencers."
Wei Wen's passion for the sport is plain to see; after all we are chatting outside Blade Club Fencing, a fencing club where he helps to groom young blood in his free time. He exudes infectious optimism and enthusiasm when we talk about his progress and his vision to take Singapore's fencing scene to the next level.
When we touch on the defeats in 2015, he mellows a little momentarily. That year, he won silver in both the individual and team épée events – "not good enough" by his standards since being on home soil in front of an electrified home crowd represented his best chance to win. "Which athlete doesn't want to win in front of their home supporters?" laments Wei Wen. "It would have been a super awesome feeling, and I thought I worked really hard in 2015, but sometimes sheer hard work does not necessarily mean you get the pay-off you deserve."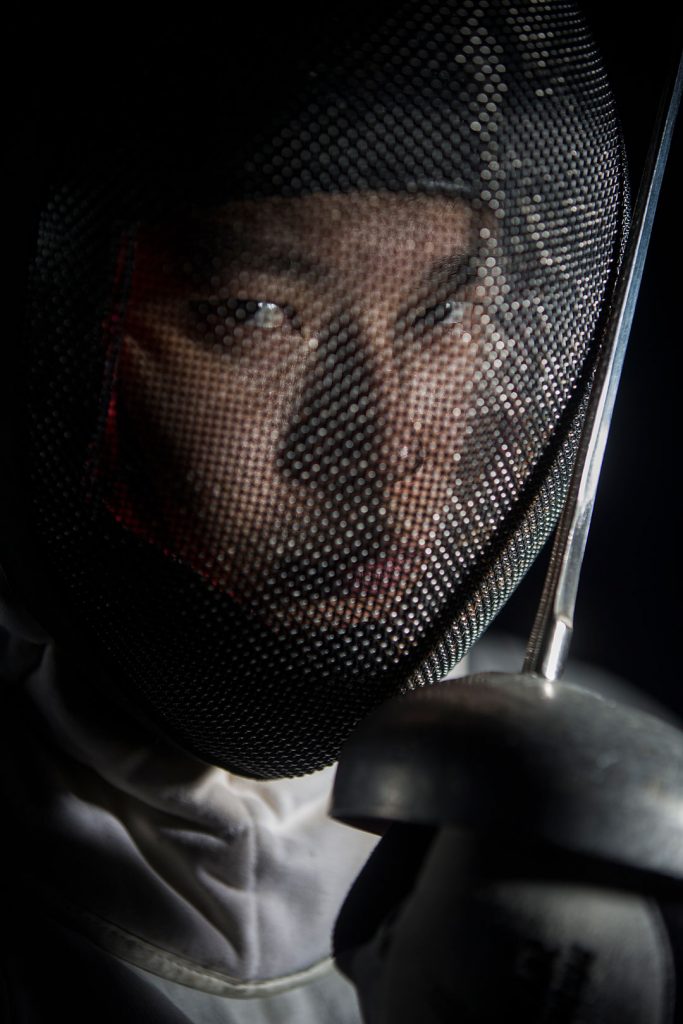 The team event was the most heartbreaking for him – it was during his bout against his Vietnamese opponent that the match was lost by a single point. Crushed, he fell to the ground and broke into tears in the arms of team mate Samson Lee, in full view of the spectators at the OCBC Arena. It would take Wei Wen more than half an hour after the match to recompose himself before he could appear at the media pen.
"You know me lah, I'm quite a happy person," laughs Wei Wen as we reminisce. "I felt very bad immediately after the match, but I'm the kind who doesn't dwell on a loss for long. If we lose, fine, then let's set our sights on the next competition and move on."
And so this year, he is raring to go from day one with newfound excitement. He and Samson are bringing to the piste a new style of fencing that meshes the philosophies of East and West – a quick attacking style complemented with a slower, tactical approach.
"We realised that our main opponents from Thailand and Vietnam had the exact same training regime as us, and they were already much faster and stronger. So it would be unwise to just directly counter in those aspects – it would be like two bowling balls hitting each other with no advantage on our side."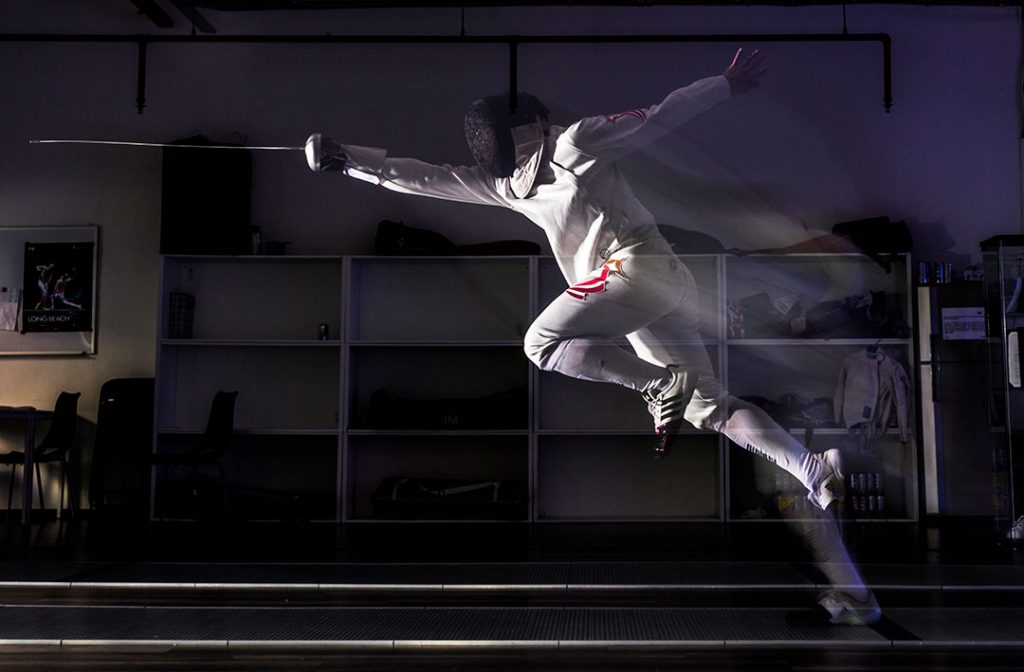 The duo hopes this new strategy would catch their opponents by surprise, and have experimented the technique against Korean fencers – the leading team in Asia – last month with some success. "In the first few rounds we were actually caught off-guard because the Koreans were so fast – we were accustomed to the slower pace of matches when we trained in Germany earlier. So we regrouped and quickened our footwork, and we won a few rounds," says Wei Wen. "I feel confident that we are progressing in the right direction, and honestly I can't wait to meet my opponents in Malaysia."
Beyond this year's SEA Games, there's the the matter of pursuing a new profession. Once Wei Wen's sporting career winds down, he has plans to run his own gym, and that could leave him with less time to commit to training in the near future. But he is not ready to shut the door on an already illustrious career yet –next year's Asian Games is when he thinks he would have fully mastered the new fencing technique, and hopes that would be sufficient to take him through the wildcard competition to Tokyo 2020.