In less than a year, Ms Yeah has singlehandedly shown the world how creative the Chinese truly are.
Whether it's roasting Peking duck with a magnifying glass or turning food products into makeup, the office chef sensation never fails to go viral.
After speaking to her on Skype a few months ago about content creation, she indicated interest in coming to Singapore. And thanks to the recent Content Summit 2017, she has.
Having previously touched on her creative process, we decided to ask Ms Yeah the celebrity tourist the questions we really wanted answers to: what her favourite part of Singapore was, if any Singaporean dish will soon appear in her videos, and whether she's ever cautious of causing controversy in this political climate.
(Yes, we know she makes food videos.)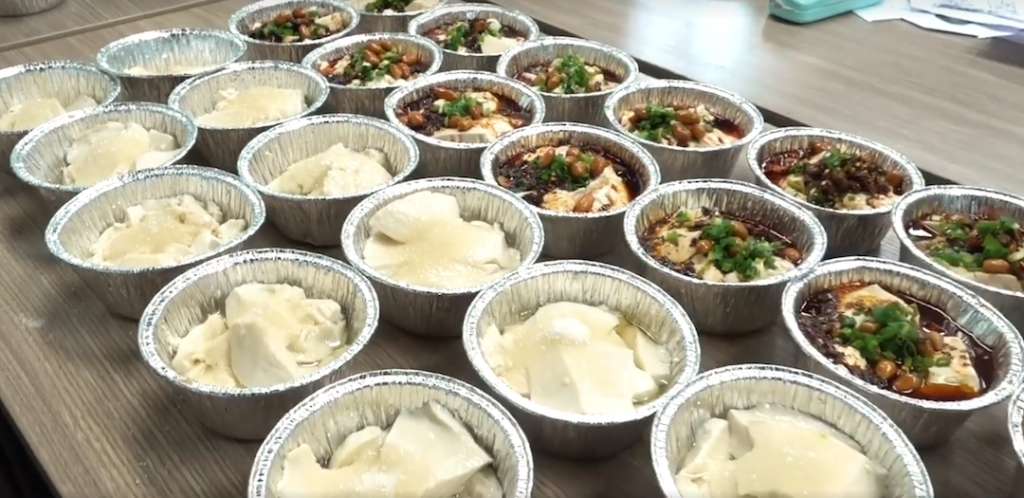 RICE:
Seeing as this is your first visit here, did you have any expectations of Singapore before this?
Ms Yeah: My impressions of Singapore have all been from news reports. The most significant thing I remember reading was how clean your country is, and it was confirmed by being here. The floors are indeed spotless.
Another thing that struck me is how safe I feel. For example, during the conference I was at, I could leave my phone on the table and go to the toilet without worrying that my phone will go missing. Small details like this really left an impression on me.
What I also found interesting is that when I sit down at a table here, I can hear four completely different languages around the table.
R: What was your favourite thing you did while here?
MY: I love the Singapore Zoo! It was so fun to feed a giraffe, which got really close to me. Its tongue was so long and so black. (laughs) The rhino was also very interesting to look at. Basically, I like that the animal is almost literally next to you. The entire experience felt very authentic. Whereas in most other zoos, the enclosures can be quite high, so visitors feel extremely distant from the animals.
R: Singaporeans are famous for our love for food. What did you have while you were here?
MY: My favourite is the Singapore chilli crab. We also went to a Michelin restaurant with Nyonya cuisine and a street selling local food. We had beef satay and Hainanese chicken rice, to name a few. But people from Chengdu love spicy food, so that might be why I love chilli crab.
R: So can we expect to see any Singaporean dish in your future videos?
MY: Yes, perhaps you will see the chilli crab. Partly because I haven't cooked crab in my videos before, and partly because it's spicy, so Chengdu people can appreciate it as well. Hopefully I can do it.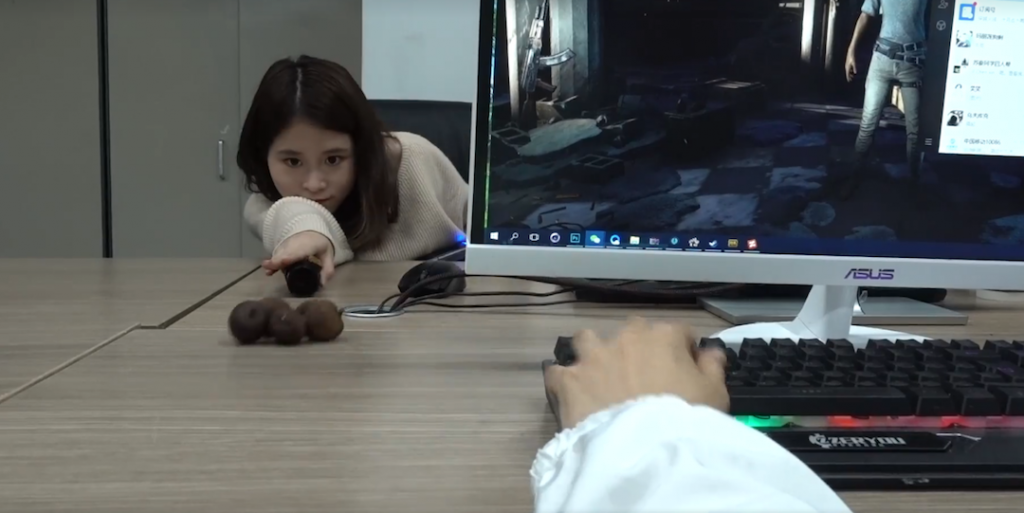 R:
Did you ever imagine this level of fame, where you're doing international tours?
MY: Not at all. This success was very random. My team used to only comprise two people, including myself. Now we have six people.
Back when the hotpot video went viral, people were very confused and thought the concept was weird. They asked four main questions: first, why do you have to do this in an office? Second, why a water dispenser? Third, the water dispenser is so dirty, do you even clean it? And fourth, why don't you speak in your videos?
Luckily, they get it now. Part of the creativity comes from not sticking to the script a hundred percent. When we're filming, we might do whatever works in the moment. If you restrict yourself, it's no fun.
R: Even so, is there anything you will never use in your videos?
MY: I won't accept clients' products if it's not even a good product in the first place. It also helps if the product or brand is already relatively well known, so there's a sense of reassurance and trust. For example, Huawei or Alibaba.
R: With the current political climate, people are so easily offended by every little thing. Are you ever afraid that you might piss people off somehow?
MY: So far so good. Comments from abroad tend to be more loving (eg, "Ms Yeah, I love your videos!"), while the ones from China will focus on critiquing how original my content is.  
In any case, my videos are for variety. They are meant to make you laugh! There's no need to think too deep. These are not educational videos. Just enjoy them for what they are.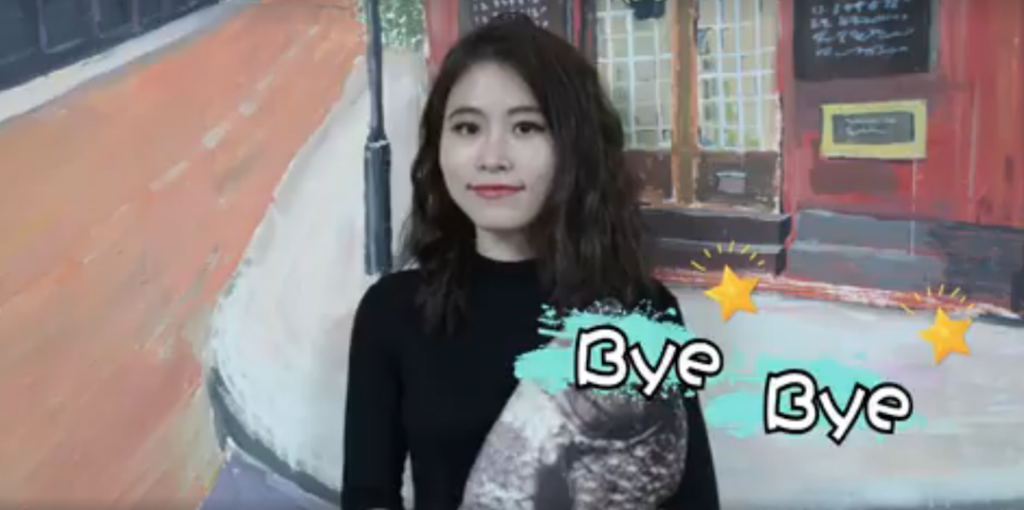 R:
Do you see any differences between Singapore and Chengdu?
MY: I think the most obvious difference is character. Singaporeans are more shy and reserved, while Chengdu citizens can be more direct.
For example, when I'm on the streets here, I meet fans who don't dare to approach me because they're afraid of bothering me. I think this is extremely polite! So I'd take the initiative and tell them it's okay, which makes them happy. After some interaction, they become more open.
But in Chengdu, perhaps because I'm a local, people treat me as one of them. My fans just come up and take a photo with me as though I'm their friend. They're more enthusiastic. The females from Sichuan, Chengdu, can also be quite 'fiery'. Maybe because they like eating hotpot.
R: Were you able to practise your English while here?
MY: Yes, I presented in English for the first time during the Content Summit. Of course when I speak Mandarin, I'm able to cover more depth in my answers. But I will try to raise the standard of my spoken English, so I can converse with others more fluently. (laughs)
Some people try to speak Mandarin to me out of respect. And I think everyone's Mandarin here is really good! I don't know why sometimes halfway through the conversation, they like to tell me, "Oh no, I'm reaching my limit of how much Mandarin I know!"
Now, who else is excited to see what Ms Yeah will do with chilli crab in her office?