Top image: Golden Village Pictures
2021's been a good year for film and television, even if you didn't compare it to the utter blasphemy of the year that 2020 was. But if you can't remember any good films from the beginning of 2021, that's because the industry was still reeling from COVID-19 at that point—just like the rest of the world. In a way, the films and television shows of 2021 were released in a fashion that mirrored the world's reaction to the pandemic—surging forth towards the end of the year with hope and promise… but not quite making up for an abysmal first half of 2021.
Of course, there's a practical and financial reality to all this. A financial year stops for no virus, and neither do commercially-driven holiday seasons where nobody can truly travel anywhere. Why else would we have four Marvel movies (more, if you count Sony's Spider-Man spinoffs too) in the last six months of 2021?
A slumbering giant: Early 2021
By "early", I really mean the first six months of 2021. That was when the Delta virus reared its ugly head, cases were spiking, and Singapore had a not-lockdown-or-Circuit-Breaker (Phase 2 (Heightened Alert).
Studios were leery of releasing movies, but notable bright sparks were Raya and the Last Dragon, which gave us Asian representation in an animated fantasy film with dragons and martial arts; Godzilla vs Kong, a cathartic explosion of two primal forces clashing on screen, aka titanic monsters fighting and causing plenty of collateral damage; and Fast and Furious 9 which had more race car shenanigans, including a literal space race (never let it be said that the Fast and Furious franchise doesn't know how to top itself with each film).
In the world of TV, we also had the return of some shows (with some significant mid-season breaks to account for pandemic pauses) such as Superman & Lois, is a new Superman show which sees Superman as a dad with kids (he still fights supervillains, fret not); Riverdale Season 5, where the main characters graduate and get jobs, but still behave like teenagers in high school (like many adults I know, actually), Teenage Textbook: The Series, a series about yes, that beloved teen novel, but with some awkwardly "modern" updates; and WandaVision, which has Scarlet Witch goes on a bender, Vision is alive, but it's really all about the projection of her pain and grief at the losses in her life
Notably, we also saw the final season (6) of Supergirl, which was dogged by rumours of a kiss between two of the female leads (didn't make it to the final cut though); the gigantic 4 hour-long Zack Snyder cut of superhero team-up flick Justice League; and a new Star Wars animated series The Bad Batch, which follows the adventures of a squad of Clone Troopers with special powers.
But it was not a time to take risks. So you can see how the major highlights are mostly based on existing IPs and franchises, with Raya and the Last Dragon being the only true original among the offerings of early 2021.
2021 awakens in June
But just as vaccinations started getting underway around the world in mid-2021, bringing new hope that we would emerge from the pandemic soon (before we got smacked back by Omicron), so did films and television series.
In the world of anime, 2021 gave us Evangelion: 3.0+1.0 Thrice Upon a Time, the fourth and final film of the Evangelion film reboot series, though might have to rewatch the first three films given that the third film came out 9 years ago; Pretty Guardian Sailor Moon Eternal: The Movie, Parts 1 & 2, which is sort of "Season 4" of the Sailor Moon Crystal remake, done in the form of two movies; and Fate/Grand Order: The Movie – Camelot, Parts 1 & 2, an adaptation of the sixth chapter of the game, which features some of the same characters as the anime but in a different setting
Notably, the final two (or additional two, depending on how you see it) instalments of the Rurouni Kenshin film series came out last year – Rurouni Kenshin: The Final (which concludes ronin's adventures for now) and Rurouni Kenshin: The Beginning (showing us how he got his scars). It was, as you can imagine, a good time to be an anime fan.
For western animation, there was Masters of the Universe: Revelation, a He-Man sequel series that answered several questions about the original but also posed new ones in the hopes of getting another season; Transformers: War for Cybertron Chapter 3, which saw Beastformers entering the fray as giant transforming robots duked it out with the universe at stake in this final season (spoiler: the Autobots won); and DuckTales Season 3, the DuckTales reboot that concluded too son in this final season with many potentials for spin-offs, continuations, and other excitement.
Star Wars: Visions and What If…? were also pretty amazing entries, but they didn't quite tap into the nostalgia factor that the other animated series did.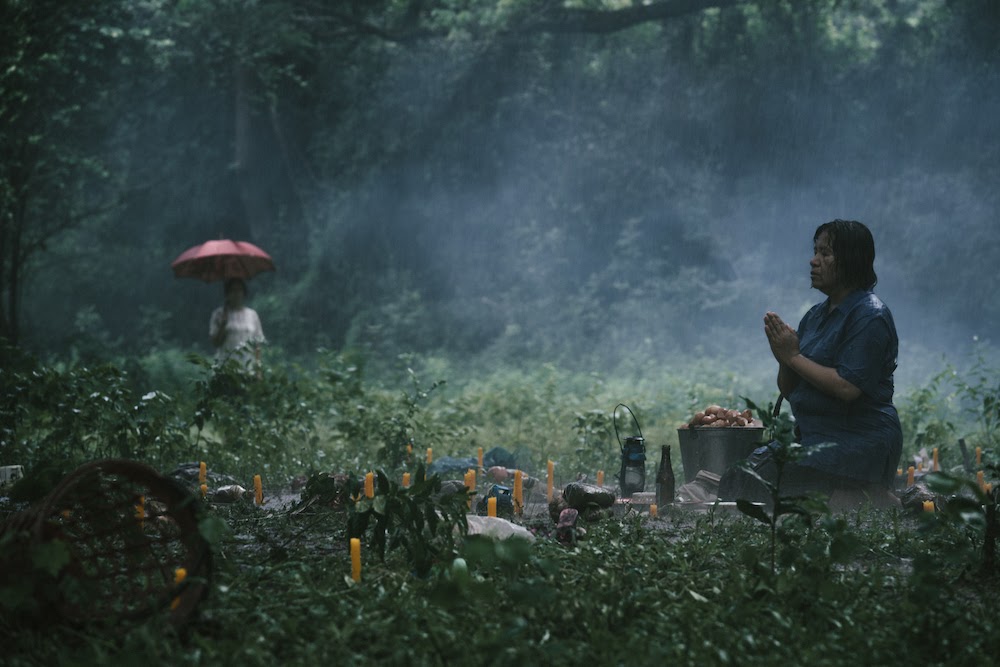 Horror-wise, there was The Medium, a terrifying Thai horror movie with painful possessions and the growing realisation that holy deities may not be that holy after all; Folklore Season 2, which sees the horror anthology series returning with more spooky tales from around Asia; A Quiet Place Part 2, set in a world where murderous aliens with super hearing run rampant, and follows a family that continues their attempts to survive (and not step on sharp objects with their bare feet); as well as The Conjuring: The Devil Made Me Do It, a dramatisation of a landmark court case where the witness' defence was that, yes, the devil made him do it.
There were other offerings like the not-very-malignant Malignant but in all honesty, you could watch them in the dark at night and not be scared. But out of all the genres, horror seems to be the one where new and original ideas were pioneered, rather than existing franchises.
As for dramas, we had The Last Duel, a #MeToo film that was rather intense but satisfying, though sadly, it didn't really get the traction it deserved; and Scenes From A Marriage, a remake of the 1973 television series classic, noted for being one of the few shows to acknowledge the pandemic.
There was a dearth of good dramas in 2021. But then, given how much drama we were all handling in our own lives, maybe we wanted more of an escape rather than living out the stormy lives of others on screen.
On the comedy front, we had Kim's Convenience Season 5, though honestly, the comedy with Simu Liu lost a little steam in its final season, but it was still loveable anyway; and Brooklyn Nine-Nine Season 8, a pretty good and funny send-off for all the characters given that final seasons of most shows tend to less than overwhelming (see previous entry)
It's sad to see these two comedies go because, in this era, we need good comedies more than ever. Still, they were bright points of hope in last year's rollercoaster year.
Spider-Man: No Way Home (Image credit: Marvel Studios)
There's no doubt that this was the year of the superheroes. We had films like Eternals, Black Widow, The Suicide Squad, Venom: Let There Be Carnage out, as well as shows like Loki, The Flash Season 8 (and Season 7, which also debuted earlier this year) and countless others.
But without a doubt, the three best highlights were: Spider-Man: No Way Home, a film where Spider-Man and Spider-Man and Spider-Man team up to save the world and other worlds as well; Stargirl Season 2, which sees high schoolers who are secretly superheroes battle a malevolent force of darkness this season; and Shang-Chi and the Legend of the Ten Rings, the best Asian representation we've seen in cinema for a while, accompanied by plenty of action.
If anything, the popularity of superhero shows continues to show us how much they give us hope, in a year when we sorely needed it.
2021: A summary
It was a good year, and more than ever, shows on screens brought us hope. It was also a time when we got more superhero and fantasy films than ever before, perhaps mirroring our desire for a better world, one where we could punch our problems into submission instead of having to mask up, get vaccinated and stay away from each other.
But with 2021 done and dusted, what does 2022 offer? Can it bring the hope that 2021 did on screen? It remains to be seen, but one thing's for sure: it needs to do better than 2021. Giving us hope can no longer be the only thing that film and television offers us—it has to bring us inspiration.
The inspiration to do better by our fellow humankind, to be more forgiving of others suffering in the pandemic, to be kinder and gentler to all humans around us.
The inspiration to change for the better in a world that has changed so much, to bear our scars and see the beauty of them instead of hiding their ugliness, to acknowledge that the ability to adapt is our greatest strength.
The inspiration to look forward to a new year and a new word, the courage to believe that tomorrow will be a better day, the confidence that we will beat this pandemic and emerge victorious.
2022, the ball is in your court now. Can you inspire us on screen?
---
If you haven't already, follow RICE on Instagram, Spotify, Facebook, and Telegram. If you have a lead for a story, feedback on our work, or just want to say hi, you can also email us at community@ricemedia.co.