Top image courtesy of SugarBook
It's the weekend, and 28-year-old single mother Nrefna* is getting ready for her sugar date from her rented main ensuite bedroom of a 4-room HDB flat in Sengkang. Her two-year-old daughter is sound asleep.
She prepares her outfit, does her nails, and painstakingly applies her make-up. Her ex-husband arrives for a day of caretaking in her place. The couple have since separated, but they work together for their baby's sake. On weekdays, her younger brother takes over the caretaking duties.
"My ex-husband is occasionally in our lives. Sometimes, he's not. He has a girlfriend. I have my sugar daddies. It's hard to be both mother and father, but I'm doing my best," Nrefna explains.
Before sugar dating, Nrefna's sole occupation was working as a retail assistant at a shoe company, making about $2,400 a month. She confesses that it was barely enough to support her growing daughter.
"Diapers, milk, and food cost between $500 to $700. Utilities are $300. The rent is $1200," Nrefna recalls. Her monthly allowance gave her little room to pamper her child back then.
She has much more financial room now—all thanks to her sugar baby lifestyle.
A Sugar Baby Defends Sugar Dating
"My current sugar daddy gives me an allowance of $6,000 and respects me and my baby," she admits, "He's not married and works as a Marketing Director."
Nrefna started sugar dating four years ago in 2019. It was a SugarBook advertisement on YouTube that convinced her to sign up. Sugar dating was meant to be an additional source of income to supplement her salary from being a retail assistant.
She estimates she's received around $110,000 from her first sugar daddy alone.
When she gave birth to her daughter in 2021, it felt like a more substantial reason to continue sugar dating. The new mother wanted to provide her daughter with the life she never had when she was growing up.
"Mothers are always scared their daughters will grow up without the things they wished they had," Nrefna explains, "I want my daughter to have it all—a good life, good food to eat, a good place to stay. She doesn't have to worry about anything."
Her grandmother and mother had sacrificed their time to raise her as a child. "Once, my house's electricity was cut off. My grandmother had to pay for utilities."
"She had no money left for herself for food. She lied to me, saying everything was okay," Nrefna recounts. The sacrifices her grandmother and mother made for her shaped her beliefs about motherhood.
To Nrefna, it's only natural that it's now her turn to make the same sacrifices her mother and grandmother made for her.
For her, being a sugar baby for her is the best way to provide for her daughter compared to regular jobs.
"Sugar dating has done wonders in helping me and my baby achieve a financially stable life. It supports what I want to do."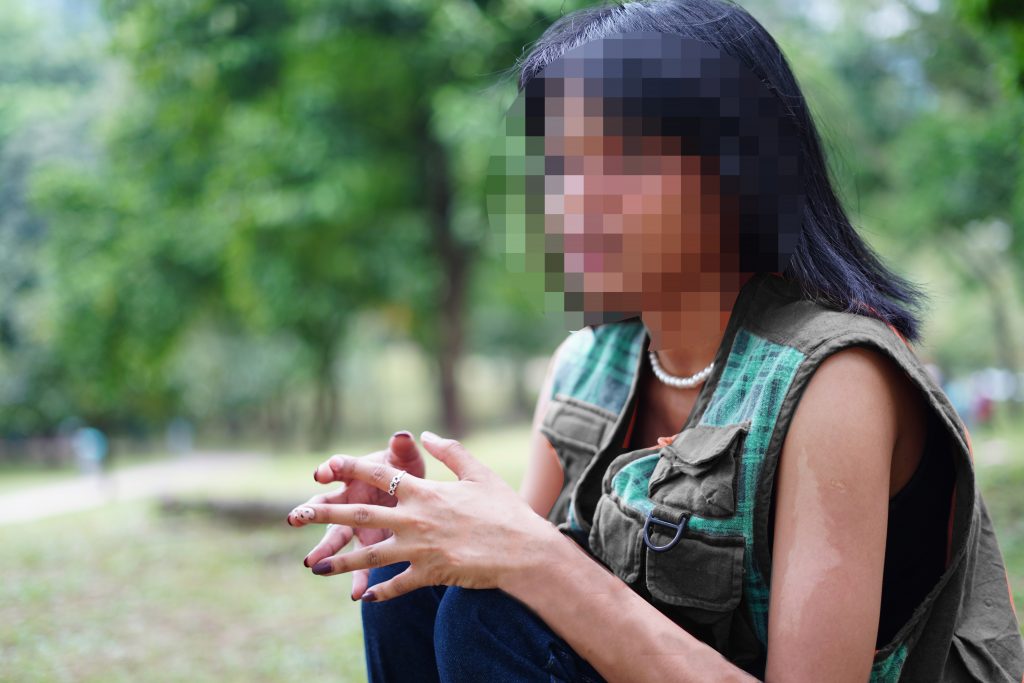 The Stigma of Being a Sugar Baby
As if balancing her duties as a mother, her work obligations, and being a sugar baby wasn't hard enough, Nrefna faces the societal stigma of being a sugar baby in Singapore.
A Singaporean layperson would assume that sugar dating is a palatable term for "glorified prostitution". After all, sugar babies exchange their precious time for money. The consensus is that a relationship as seemingly transactional as Nrefna and her sugar daddy amount to nothing more.
Yet, for Nrefna, she believes that sugar dating could be safer than other occupations. She goes through a range of hoops before embarking on her sugar dates. Background checks on LinkedIn and a routine video call are involved. Dates are held in public spaces for safety. Her close friend, who knows her whereabouts, checks in occasionally during the date.
"Being a sugar baby is not a job. It's a lifestyle where you can choose what you want to do. You can be clear about your intentions. Sometimes, it can be a platonic friendship. It's not all sexual," she explains.
"To me, it's much safer than what I used to do. I worked at a nightclub. Shifts started at 9 PM and ended at 6 AM. Once, two men approached me and, long story short, I was raped," she recounts solemnly.
"I will live with the trauma until I die. Sugar dating is much safer than other things people find more acceptable."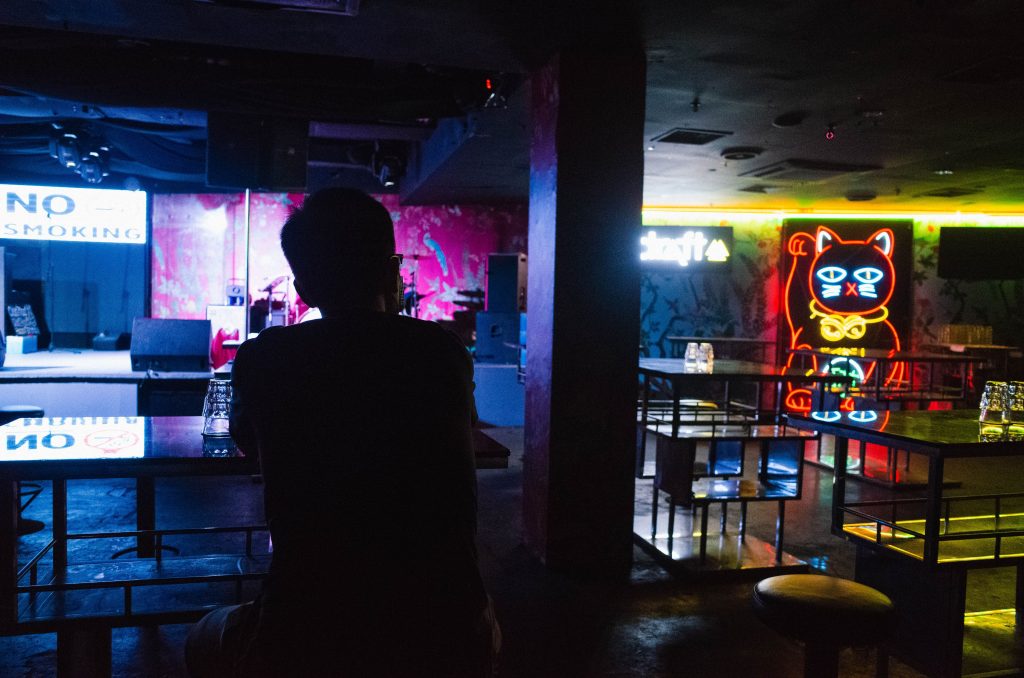 The Lengths a Mother Would Go To
Nrefna responds with a resounding yes when asked if she will ever reveal her lifestyle to her daughter. Right now, the only people that know of her sugar baby side hustle are her closest friends, who support what she's doing. Family members remain none the wiser.
"I have to pick the right age when [my daughter] can understand. She must know that life is not easy so she won't make the same mistakes I did."
She rehearses her explanation.
"Mummy has something to tell you; you must understand that life is not easy. It's hard, especially with everything being so expensive."
But for now, Nrefna intends to enjoy every moment before that gruelling conversation. Every moment spent with her two-year-old daughter is a proud memory—learning to walk, recognise emotions, and identify objects when they go out.
"The hardest challenge of being a mother was giving birth to her," she recalls, laughing.
"People say motherhood makes you mature. No one told me how to prepare you for it. Your baby is healthy, but it looks like you're dying. Almost as if your soul is sucked into the baby."
Since her grandmother and mother have passed away, she hopes to spend Mother's Day with her daughter. Her experience as a child from a broken family has helped her to realise the importance of family even more—to celebrate her motherhood and the sacrifices she's made along the way for her child.
As of writing, Nrefna is saving up for a vacation with her daughter to Langkawi in Malaysia, away from the stresses of her hectic life and the unceasing chatter of people.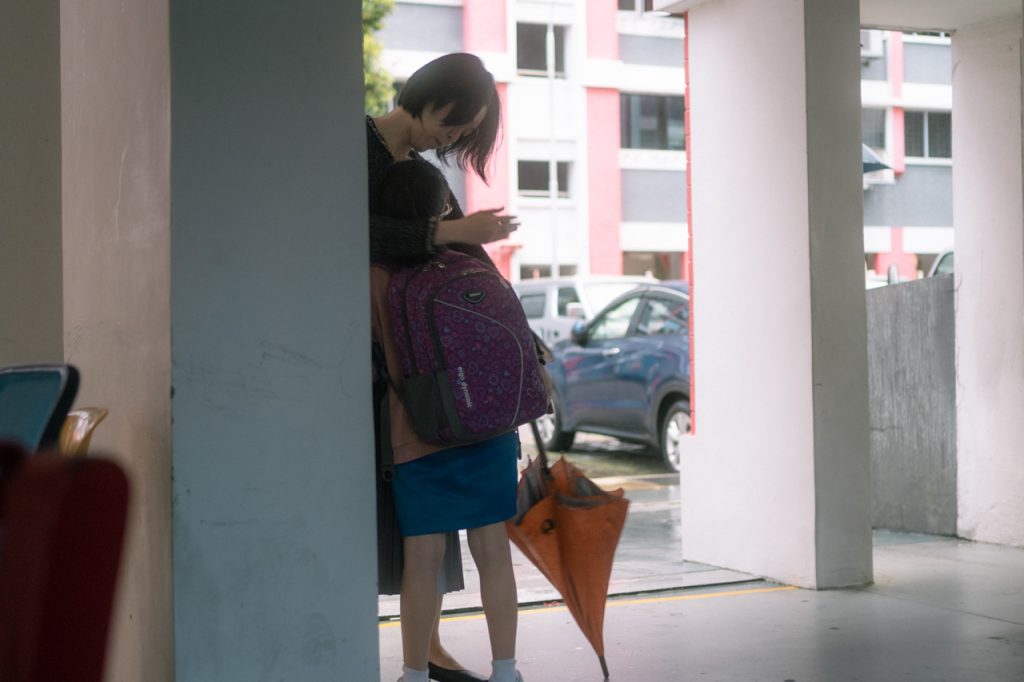 Nrefna the Mother
It's a weekday, and Nrefna is instead preparing for work as a retail assistant at a shoe company. Her focus is now occupied by her two-year-old daughter, who is sound asleep again.
Nrefna mentally goes through her checklist of everything her daughter needs while away—well-stocked jars of baby food, a fresh change of diapers, a warm bottle of formula milk, and toys neatly packed where they belong.
This mental routine happens daily, yet Nrefna admits she feels anxious when she goes through the list.
"The first thing you think about is your daughter's life, not yours."
Her checklist has been the same for years, but she always fears she's missed something. No stone is left unturned for her daughter.
Her younger brother arrives at the door. Ready for a day of babysitting in her place.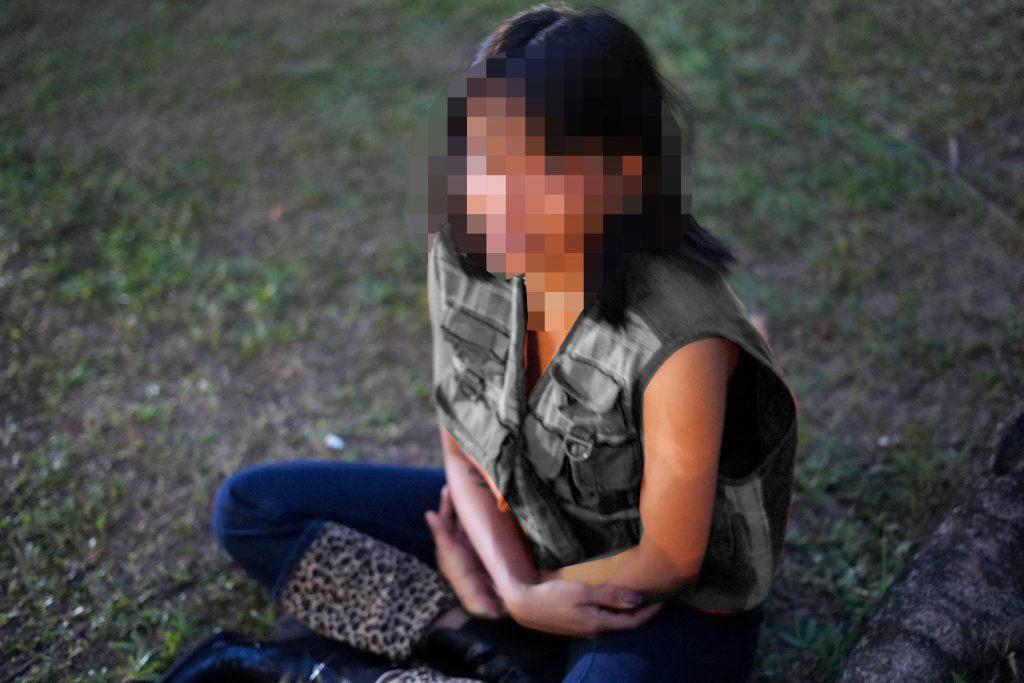 "Family is everything to me. My daughter means the world to me. I will do anything to make her happy. Singaporean mentality is also very different; we want to survive and are more kiasu."
"If you need to do it to support your family and survive, even as a sugar baby, you gotta do it. It's a choice, after all. A lifestyle."
"You can decide what you want to do. It's all in your control."
She takes one last look at her sleeping daughter and leaves to catch the train to work.
*Real Name has been changed to protect the identity of her profile. "Nrefna" is her sugar baby name.
---
If you want to share your story with us or have feedback on our work, email us at community@ricemedia.co or the writer at hykel@ricemedia.co. If you haven't already, follow RICE on Instagram, TikTok, Facebook, and Telegram.