Top image: Parliament of Singapore
This year's Budget season started heroically, thanks to Minister Lawrence Wong.
Standing in front of the pulpit to deliver the statement, his first as Finance Minister, the politician eschewed typical jargon as he articulated the government's fiscal plan for more than two hours, breaking technical ideas into understandable bits and pieces for the layman to process.
An example of this lucidity is when he described that for every dollar spent on public services, 80 cents is funded by tax, and 20 cents is funded through the Net Investments Returns Contribution (he explained that this source provided around S$17 billion in revenue).
Mr Wong was convincing as he spoke about social compact, saying: "No one likes to talk about taxes. But there are no painless solutions. Ultimately, every need must be paid by someone—every dollar not paid by one person will have to be made up by someone else, either today or in the future."
It was an apt reminder that nothing comes free, and he chose to address the unpopular but necessary issue of taxation head-on, rather than pushing the burden for future governments to bear. Notably, Mr Wong delayed the Goods and Services Tax hike to January 2023 choosing not to implement it this year as widely expected. It went some way in tapering any potential backlash.
Still, while Mr Wong's budget speech was commendable, the seven days of Committee of Supply debates after left much to be desired.
The detached Budget speeches of backbenchers
Unlike last year, I sat through the budget debates in rapt attention. But this wasn't because the speeches were outstanding. In contrast, some speeches from the backbench were farcical enough to keep an audience awake, such as the one by the MP for West Coast.
Now in his third term in Parliament, Ang Wei Neng suggested an expiry date for degrees conferred by local universities. The internet had a field day berating him for being unrealistic and entirely out of touch with reality, neglecting the hefty tuition fees a Singaporean must bear if forced to renew their university qualifications every five years until retirement.
Under much public backlash, Mr Ang later apologised.
Then, two more culprits: Ms Poh Li San (MP for Sembawang), who called on the government to regulate bubble tea shops and Ms Hany Soh (MP for Marsiling-Yew Tee), who suggested using Cocomelon-style songs to encourage children to be eco-champions.
If MPs are lauded as cream of the crop, selected through a "rigorous and robust" process, isn't it reasonable to expect lawmakers to have sharper insights with higher-quality speeches at the budget debate beyond fevered dreams of sweetened beverages or childish tunes?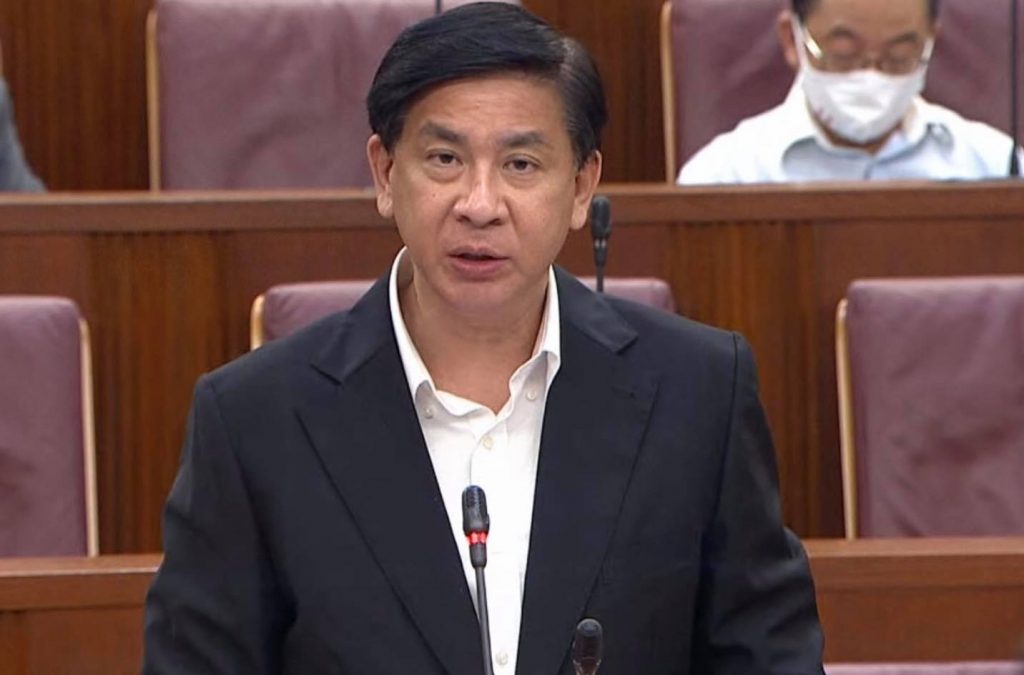 These gaffes only serve to exemplify a legislature that has either lost touch with sentiments on the ground or isn't sufficiently prepared for the budget debates, evident when MPs fail to understand which proposals are realistic and whether they target the right demographic.
It bears remembering that in the hallowed halls of Parliament, the expectations for discourse are rightfully elevated with real-life implications at stake. There's simply no room for mediocrity.
Indranee Rajah, the Leader of the House, mentioned that the participation rate in the budget debates this year is the highest in five years. But while participation is crucial, quality matters too. When members spend time putting forth ineffective and unrealistic proposals, there is less space and bandwidth left to discuss other pertinent issues which could influence a policy shift for the benefit of Singaporeans.
Are all MPs like that?
Not all hope is lost with the backbenchers, however. In the debates, some MPs brought up genuine concerns. Louis Ng, the maverick politician from Nee Soon constituency who regularly lobbied for parental issues, asked for more lactation rooms at workplaces for working mothers.
On the opposition benches, Leon Perera from the Workers' Party sought statistics on students' socio-economic backgrounds in different categories of secondary schools during the debate on the Education Ministry's budget. It was his second time asking for the data after the government turned down his first request last year.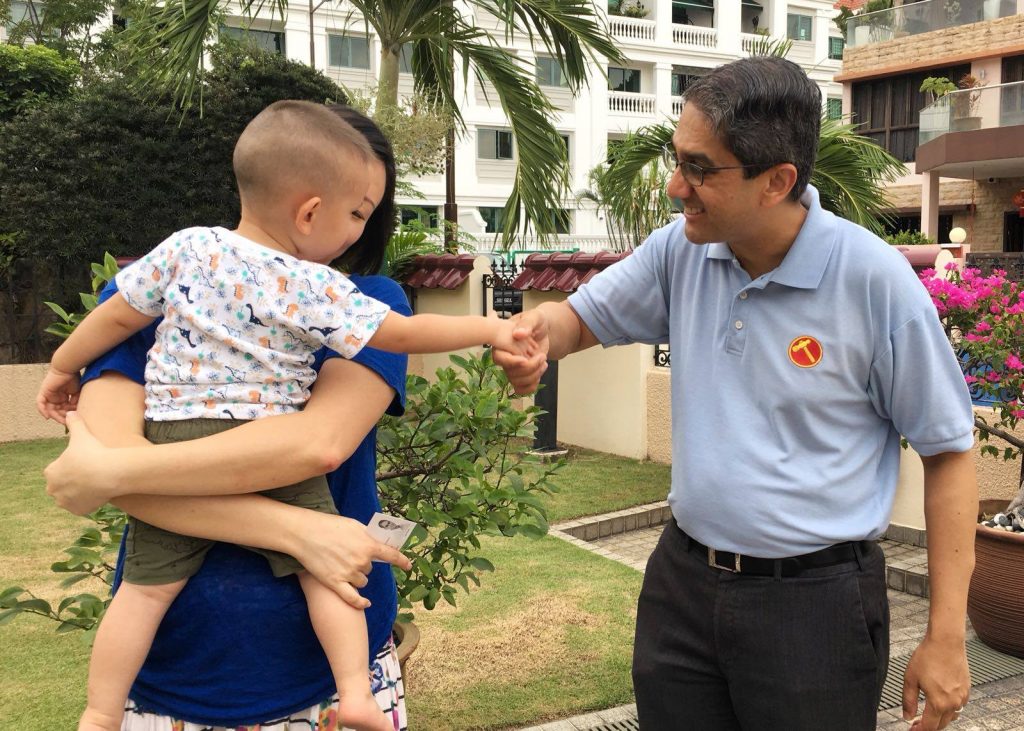 There was also a call by the MP for Jalan Besar constituency, Dr Wan Rizal Wan Zakariah, who is also an educator, to impose a hard cap on teachers' working hours in light of discussions over their mental health.
These MPs didn't shy away from asking uncomfortable yet necessary questions, and their proposals are well-backed by data and examples. Some, like Dr Wan Rizal, spoke from experience. These MPs also tend to suggest realistic changes that can work within existing limitations, instead of proposing radical but untenable ideas.
Could the responses be better?
Alas, they are often let down by ministers who, in their responses, are quick to dismiss legitimate queries or furnish answers that are either motherhood statements (a problem highlighted last year) or evasive. Sometimes, all the ministers do is cite existing measures or regurgitate the policy rationale (as if MPs and the public are unaware) with the occasional promise to review these policies—someday.
Take for instance when Associate Professor Faishal Ibrahim, the Minister of State in the National Development Ministry, replied to Mr Ng's lactation room request by urging building owners and occupiers to go beyond the requirements in the Code on Accessibility on the number of lactation rooms they need to provide.
Not only was his response indecisive, but he also left the onus to the goodwill of building owners and occupiers, which is futile with rules-based Singaporeans.
Adherence to rules also means that few will go beyond what is required—especially profit-seeking landlords and building owners—without intrinsic motivations or penalties. Until the self-initiation of Singaporeans can be relied on, mandating is the way to see quick and concrete changes for the better.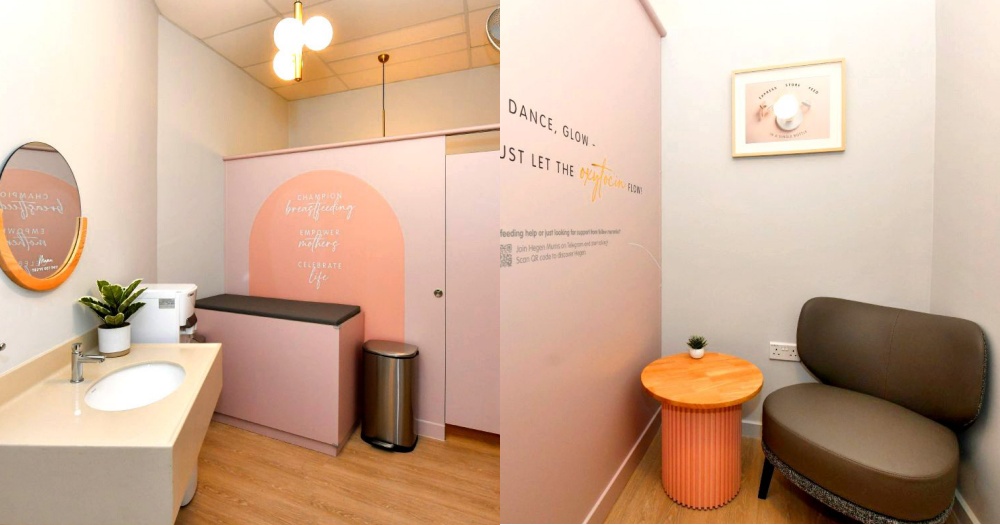 In response to Mr Perera, Second Minister for Education Maliki Osman acknowledged the Aljunied MP's concern on students' socio-economic backgrounds. But he stopped short of releasing the statistics requested, revealing if the data was tracked, or explaining why the ministry wasn't releasing the figures.
Then there was the critical speech by Christopher De Souza of Holland-Bukit Timah constituency. In it, he pressured the fourth-generation leaders to pick Singapore's next prime minister quickly—a response conspicuously glossed over by Minister Wong in his round-up speech, as noted in a Lianhe Zaobao column.
If MPs were lucky enough to catch Speaker Tan Chuan-Jin's attention, they could press the minister further with follow-up questions. But this doesn't often happen, given the time constraints of a debate. When that happens, some might just let these non-committal answers slide, and we are left none the wiser.
What should ministers do instead?
Ministers must be more accountable in their explanations instead of ignoring or fudging the replies. Assoc Prof Faishal, for example, should have stated categorically why the government isn't ready to adjust the requirements for lactation rooms. Of course, no lawmaker enjoys having proposals turned down, but an unequivocal explanation is the least that they deserve.
Otherwise, side-stepping by the ministers doesn't do justice to diligent MPs who have devoted time to garner feedback from the ground so they could contribute to the debate productively and surface genuine concerns.
Perhaps some ministers prefer prudence over reckless promises, which is understandable because their responses, if not crafted lucidly, could be used as political fodder. Certainly, in this case, their best bet is to stick to safer and politically-correct statements with which nobody can fault.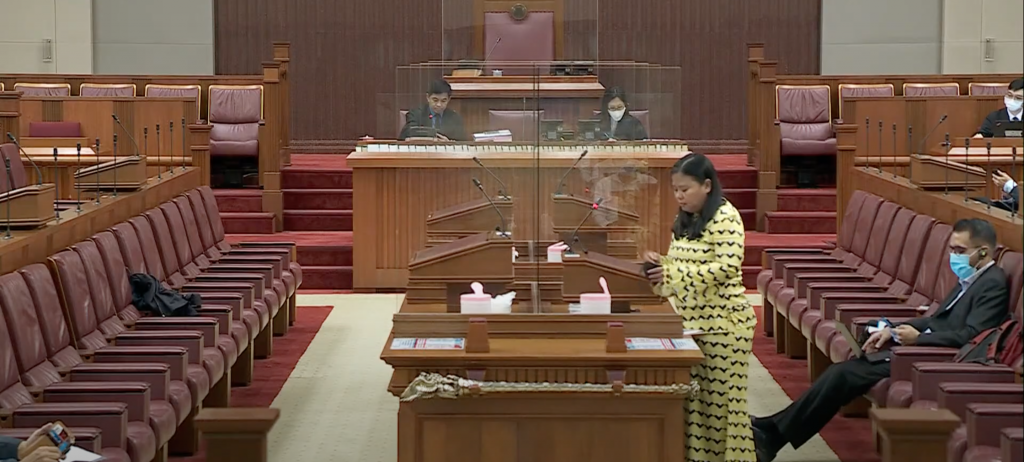 But should this be the way to conduct political discourse? Ministers should mull over what Speaker Tan said in his wrap-up speech: "In this world where we are all politically correct, are we just too shy, too scared to take a stand, lest we be accused of being closed-minded, being cancelled out on social media?"
There's little for the government to worry if it believes in its track record of hunkering down and getting the job done as promised.
Moreover, if their justifications to controversial decisions and questions are unassailable and relayed effectively, the facts will stand for themselves, and Singaporeans can make their own judgment instead of being hushed over.
It's not a uniquely Singapore problem. In the United Kingdom, its political leaders also often deflect with vague answers, motherhood statements or unsatisfactory replies to legislators.
But as a country that aims for perfection, can't the Singapore government also strive to do the same with its parliamentary performance and rise above creative obfuscation?
Singaporeans are watching: Poll
Last year, with the help of online market research firm Milieu Insight, RICE found out that more Singaporeans are invested in what's going on in the Parliament ever since the live stream started in January 2021.
Since Singaporeans are already making an effort to be civic-minded, they deserve more than mediocre politics. It's a privilege to be seated in those coveted velvet-cushioned armchairs. Ministers must live up to the sovereignty of the position by ensuring quality debates. Heavy, after all, is the head that wears the crown.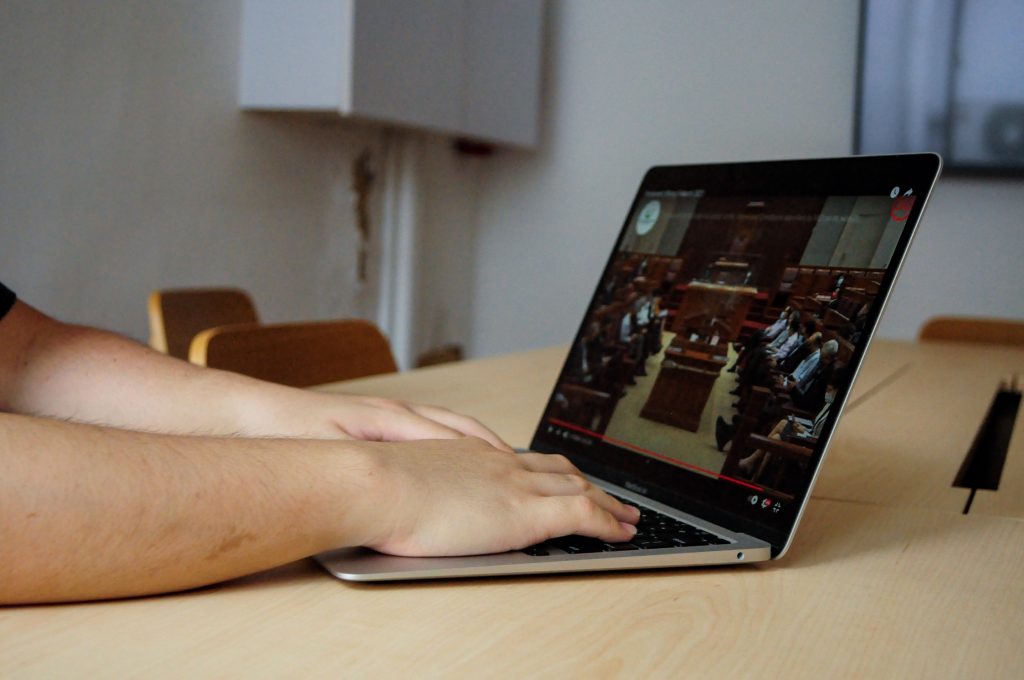 But it's not enough for only backbench MPs to keep to their side of the deal. Ministers, too, must play their part by being forthcoming with answers and less dismissive of legitimate ideas.
As it stands, the man on the street doesn't have unfettered access to public information. Ergo, the least ministers should do is be less tight-lipped with statistics when asked for by MPs—Parliament is one of the few avenues for public information to be disclosed.
How do we have honest and evidence-backed conversations on the ground to improve our state of affairs if we aren't privy to information needed to move things forward?
In Mr Perera's case, for instance, it will be hard for us to talk candidly about social inequality in education and conjure solutions if we don't have sufficient information to inform the discussion.
Both backbenchers and ministers should also take heed of Speaker Tan's words: "In Parliament, as we debate (the Budget), it's important that we communicate as effectively as we can, win the hearts and minds."
For some, moving towards being a better communicator can be both uncomfortable and perceived as politically risky. This is especially so if we want ministers to be forthcoming with information that may not portray them in the best light, or backbenchers to contemplate solutions to complex problems.
Speaker Tan encapsulated this sentiment well, "When you are in the business of making things work, when you are in the business of actually having to do the real work and the heavy lifting, the details do matter. It's not quite so straightforward. You can't just virtue-signal. You can't just bandy about ideas. It's very different when you have to carry them out."
But effective communication isn't a Sisyphean task nor is it pandering to populism, as some politicians highlighted in this article have shown it to be. Rebranding our MPs and ministers as better communicators is an opportunity to demonstrate alacrity to improve our political discourse for the better.
---
If you haven't already, follow RICE on Instagram, TikTok, Facebook, and Telegram. If you have a lead for a story, feedback on our work, or just want to say hi, you can also email us at community@ricemedia.co