Top image: Feline Lim for RICE Media
This story is part of RICE Media's Storytellers initiative, a mentorship programme for budding content creators to learn about the art of creative non-fiction. This piece is a product of a partnership between RICE Media and Singapore Management University (SMU) for a Professional Writing module.
---
The pitter-patter of rain hitting the side of the building created a soothing rhythm in the background as Sabrina waved over. The cool air sets us in a pleasant mood as we settled under a sheltered seating area at my university. We've known each other for a long time and whenever we see each other, she's always smiling.
So when she tells me she was depressed a few years ago, I instinctively responded with what I hoped was an understanding "Oh".
I meant to say more, but I didn't know what else to say. She laughs and continues.
Life got too overwhelming, and her health wasn't doing so great. So, after 10 years of service, Sabrina quit her job as a primary school teacher to prioritise her mental health.
Now, she is thriving as a forest school practitioner and co-founded Hundred Paths.
Maxed Out
We all have things we do for self-care.
It could be taking a nice stroll at a nearby park or treating ourselves to bubble tea with a 100 percent sugar level. Taking the time to do things that make living a little easier does wonders for our overall health.
Sabrina, who is in her 30s, says she had been putting her students first and herself second. The demands of the job were piling up and it was overwhelming at times. High workload and few opportunities to rest took a toll on her mental health. There was no time for self-care as there was always work to do.
"The workload keeps coming and it's never-ending."
Excessive workload and the lack of work-life balance are unfortunately common for teachers in Singapore, according to a 2021 survey by Singapore Counselling Centre. In that survey of 1,375 teachers, 78 percent struggled to cope with the existing and additional workload due to their resources being stretched thin.
The pandemic forced us to adapt quickly and learn new skills to survive. Teachers were no different. Managing information and communication technologies (ICTs) for lessons and mental health literacy are some of the newer roles teachers had to adopt in response to the schools moving more online.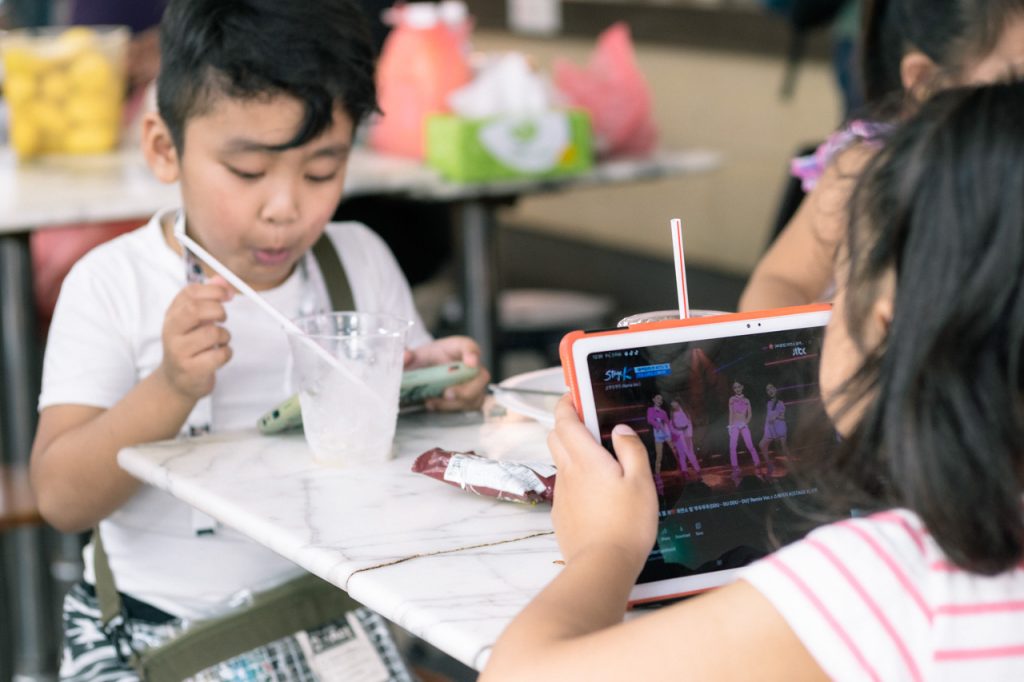 Besides teaching, Sabrina makes sure to be mindful of the social and emotional aspects of the classroom. She tells me of a time a parent approached her heavily worried about their child's wellbeing. After it was resolved, it left her mentally drained.
It's not surprising. The past two years have not been kind and Singaporeans are becoming more stressed out. And when stress at work persists over time, it leads to burnout.
Burnout may manifest differently for everyone, but it can be identified by three main characteristics: feeling exhausted all the time, cynicism about your job and feeling inadequate at work.
Sabrina felt all three at her teaching role.
"I was always giving and giving and realised I wasn't taking care of myself."
There was a lot on her plate. She was a form teacher and had taught several lower primary subjects. Her daily schedule was packed with back-to-back classes, remedial lessons and CCA (co-curricular activities). Having time to sit down and eat lunch was a luxury.
Around the seventh year into her career, she felt like she could not sustain herself any longer.
Values & Beliefs
Sabrina believes a student's emotional well-being is as important as academic growth.
"Teaching a group of human beings needs patience, grit, and a whole lot of heart. Everyday."
Sabrina always strives to be the best teacher for her students. Being a teacher means providing a safe space for growth and developing their individual natural gifts. She believes that children are innately capable, and her job is to encourage their abilities by letting them initiate their learning.
It's a two-way relationship. There is as much a child can teach you as there are things you can teach them.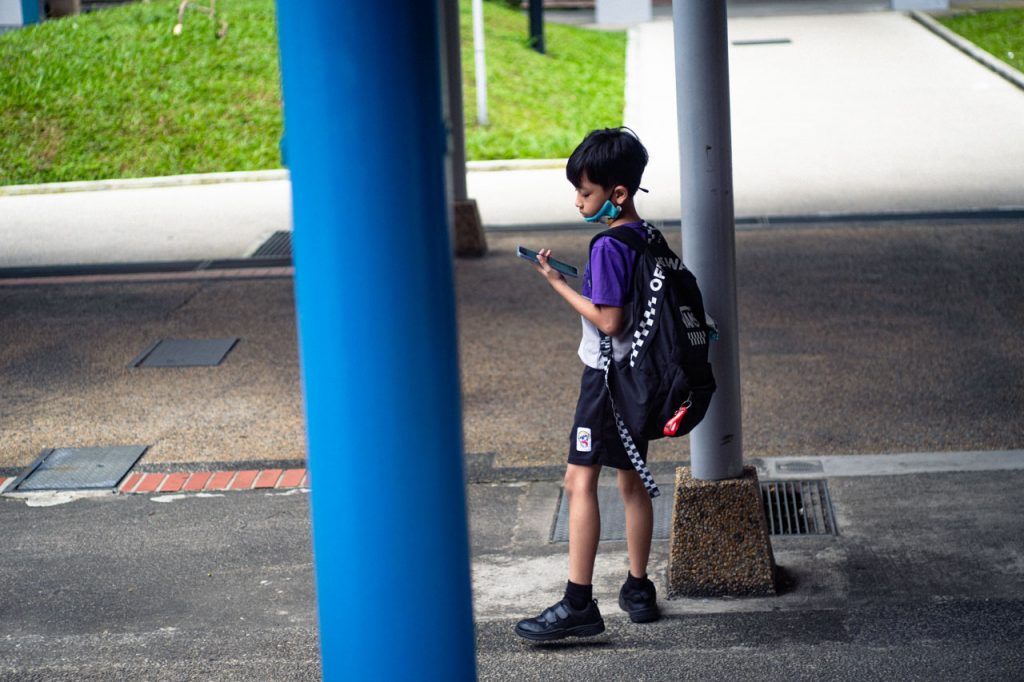 Throughout our conversation, I could tell she cared greatly about the students under her care. Her good intentions took a lot out of her, and she often felt emotionally and mentally drained at the end of the day.
"Mental health, to me, focuses on your well-being. It's more than just the absence of mental illness. Great mental health entails being able to cope with normal stressors of life, knowing your worth and being able to contribute to the community. It is essentially recognising our wholeness while thriving."
The first step is to acknowledge the problem. Next, was to do something about it. Sabrina's need to find wholeness led her to look outwards, beyond her job.
Nature Heals
Despite Singapore's efforts to increase mental health resources in schools, teachers still struggle to get adequate support.
Sure, counselling services are available upon request. But with the high workload, it is difficult to find time. Many teachers would bulldoze their way through the day, occupying their minds with work, Sabrina shares.
Sabrina decided to take a six-month leave from teaching. Her search for a solution led her to explore nature.
At first, she tried forest bathing. Taking in the sights and sounds of nature is found to have positive effects on the body, helping with our stress regulatory system by reducing stress hormones.
"Somehow, when you enter nature, your nervous system just settles. It's calming."
A friend recommended that she try volunteering at a forest school, the type that adopts a holistic education methodology. The children would explore nature and decide how they would like to interact with it. Allowing learning to happen organically builds the child's self-confidence and self-esteem.
The first day of training brought her to a hidden hiking trail at Dairy Farm Nature Park. She never had the opportunity to connect with nature, so she didn't know what she was doing there. All she knew was that she had to find the end of the trail without a guide to help her.
Walking through the mud and trees, Sabrina experienced a sense of immense confidence. It was something she never felt before. Reaching the end of the trail, she felt accomplished. At that moment, she connected with nature.
She finally found the missing piece.
Taking the Leap
Sabrina came back to work with a new sense of purpose but soon found herself back to square one. She was posted to another school, a standard practice for staff who return to work after six months. The workload remained unchanged—she just had to acquaint herself with new colleagues, new work culture and new students.
She was optimistic in the beginning. It was short-lived.
"I would take deep breaths and tell myself 'Okay I can do this'. But then when I go back in, I just… I can't."
She tried to change what she could control. She approached the classroom with her students' capabilities in mind. Over time, she only saw how restricted she felt in her work.
"[People think] that we need to 'mould' them into a certain expectation of our reality. Especially when pushing a child to read and write too early. Many times, the child is not developmentally ready. They will be, and we've got to trust their timeline."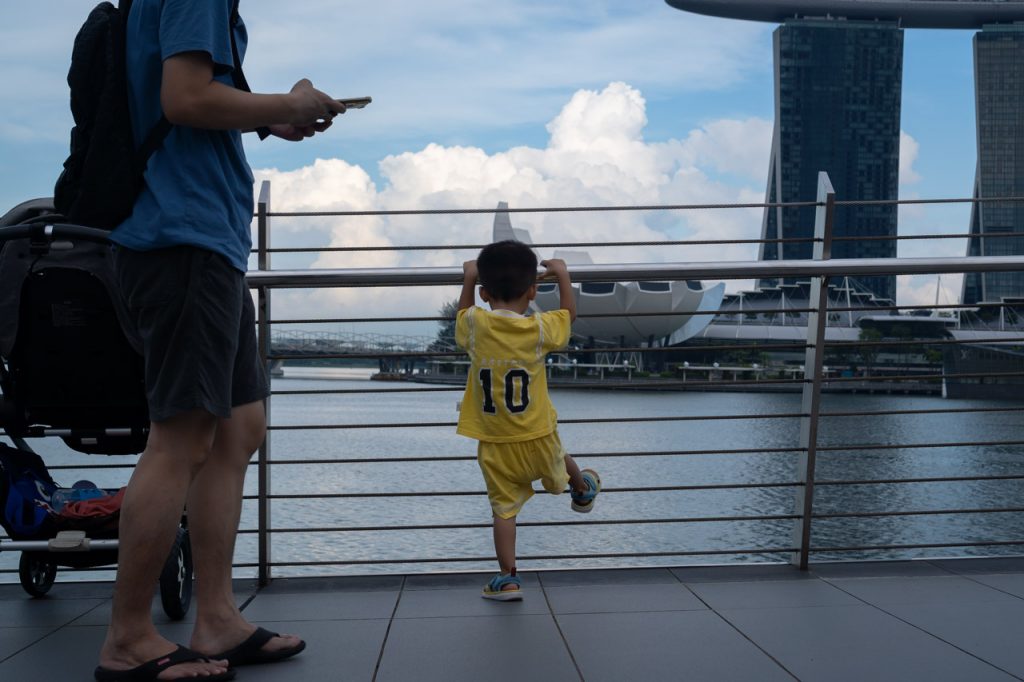 Children get stressed over their education from a very young age. A quick Google search online can show the best primary schools in the country and how parents can get their children in. There is pressure on the child to do well in school, which can easily make them feel inadequate when they do not meet expectations.
Sabrina blames herself for her students' burdens.
"To feel like you are unable to help the child was eating at me slowly. I really wished I could do more."
Sabrina tells me that her heart was drawn to the forest school space but could not see herself committing to it. Fear held her back. She had responsibilities that depended on her income. Still, she was conflicted between staying in stability or doing what makes her whole. It was not an easy decision.
Her husband was her biggest supporter. He thought doing forest school would be good for her. There is no point stressing and not doing something about it, Sabrina recalls her husband's advice to her.
"You find people who went through it before to get their viewpoints, but eventually, it comes back to you to make the decision."
When the pandemic caused all the schools in Singapore to move to home-based learning (HBL), teachers had to adapt quickly. Suddenly, they had to be IT experts, planning lessons to be taught online while troubleshooting for parents and students struggling with the new format. It was a learning curve for everyone, some more than others.
For Sabrina, it was the final push she needed. It was now or never. The pandemic created new opportunities for her to venture into her new interest versus teaching 8-year-olds how to use Zoom when they are still struggling to read. It was the right time, she thought.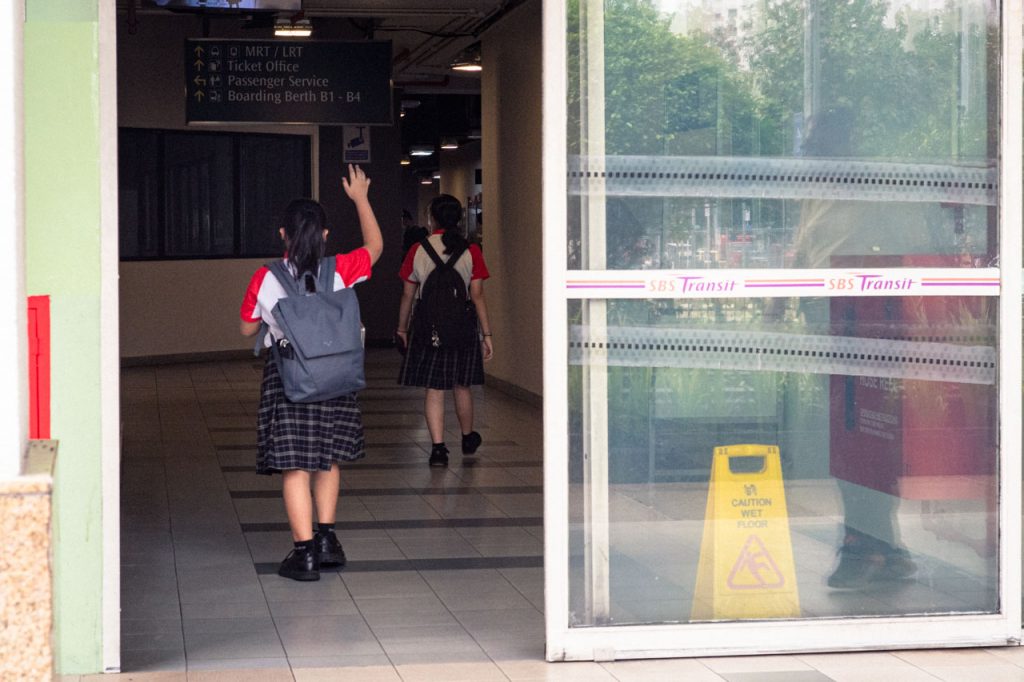 Unrealistic Expectations
In 2020, Education Minister Chan Chun Sing spoke in Parliament about not implementing a hard limit on teachers' working hours. He claims it was unreasonable because the duty of the teachers is to their students, and they cannot help if there is a restriction on their work.
Several teachers went on Reddit strongly disagreeing with the decision—advocating to protect fellow teachers' right to have a work-life balance.
The main issue was dealing with parents who did not respect their boundaries, contacting them after work hours. The remaining posts did little to acknowledge the issue.
This brings perspective to society's impression of teachers. The job comes before the individual. Teachers are a resource that educates and supports our youth, in hopes for the next generation to be learned people.
If Sabrina had those fixed hours, maybe she would not have struggled as much as she did.
Today, Sabrina runs regular forest school sessions at her company Hundred Paths. Staying true to her beliefs, she brings children and their parents through creative play sessions at Tampines Eco Green and Botanic Gardens.
She feels energised and achieves a sense of fulfilment every day at work. She is very happy that she is contributing to her students' learning and able to make an impact in their lives.
"Someone told me to treat life like a cycle. You go through cycles of life. Maybe that was what you needed at that point in your life. I moved on to something that feels right."
---
If you haven't already, follow RICE on Instagram, TikTok, Facebook, and Telegram. If you have a lead for a story, feedback on our work, or just want to say hi, you can also email us community@ricemedia.co.