The year is 2019.
Game Of Thrones has 'ended', the Marvel journey is complete, and I've finished every episode of Tidying Up With Marie Kondo. There is nothing more to live for and I can die in peace.
Unfortunately, the brands on social media won't let me. The Endgame hype is so strong that every company is jumping onto the Marvel bandwagon. Some of them are pretty cool, but others make less sense than an odyssey up Thanos' immaculate purple rectum …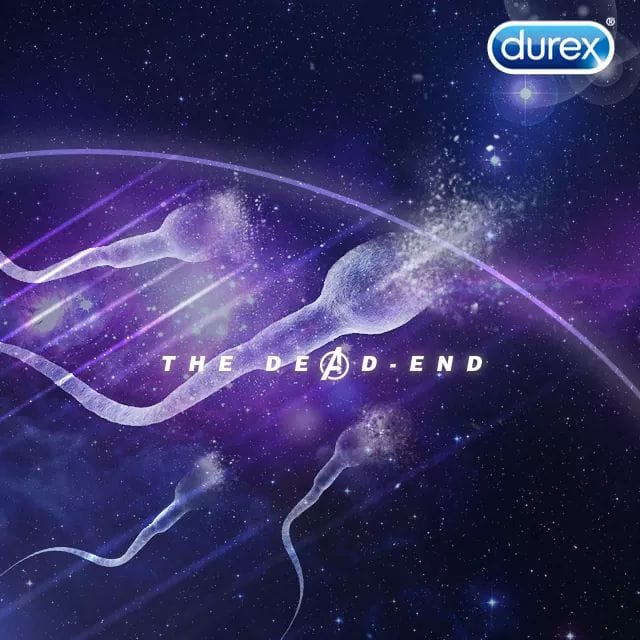 For centuries, the Catholic church has been at war with Durex over the question of who truly owns a man's ejaculate. Does the sperm belong to he who rubbed one out? Or is it the rightful property of The Kingdom Of Heaven?
With Avengers: Infinity War, this question is finally answered: life begins at semen. When Thanos snapped his fingers, it wasn't just Spiderboy and Black Panther who disintegrated. Half the sperm in the world didn't feel so good either.
Catholic Church – 1 Durex – 0
The Presbyterian Church X Endgame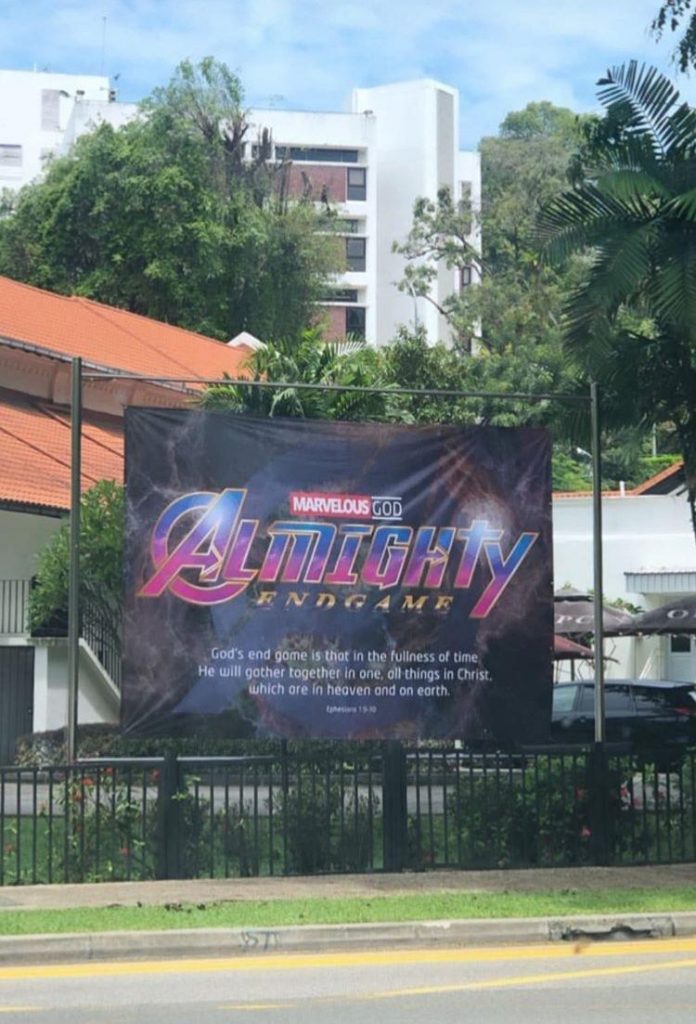 Orchard Road Presbyterian Church is famous for its eclectically ecclesiastical takes on popular culture. In the past, it has riffed on Harry Potter, seat choping, Condo ads, Fake News and Game Of Thrones.
Now, it has added Marvel to the mix with Almighty: Endgame.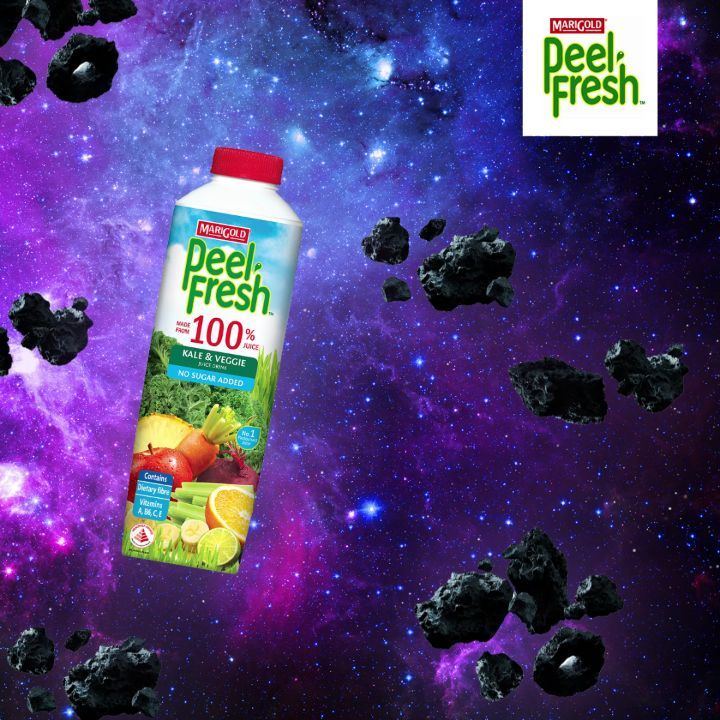 Caption:
There's no 'endgame' for MARIGOLD PEEL FRESH NO SUGAR ADDED Kale & Veggie Juice, only a huge dose of Vitamins A, B6, C, and E at all times!
Peel Fresh has zero luck with their marketing. First, there were the ridiculous sponsored posts where Naomi Neo carried a 1-litre carton of fruit juice to quench her thirst. Now, we have No Sugar Added Kale juice drifting through the vast emptiness of space—where it rightly belongs.
Honestly, who the fuck in Singapore drinks Kale Juice? Don't you think we've suffered enough already?
Blink twice if the Health Promotion Board is holding you hostage.
Sembawang Neighborhood Police Centre X Endgame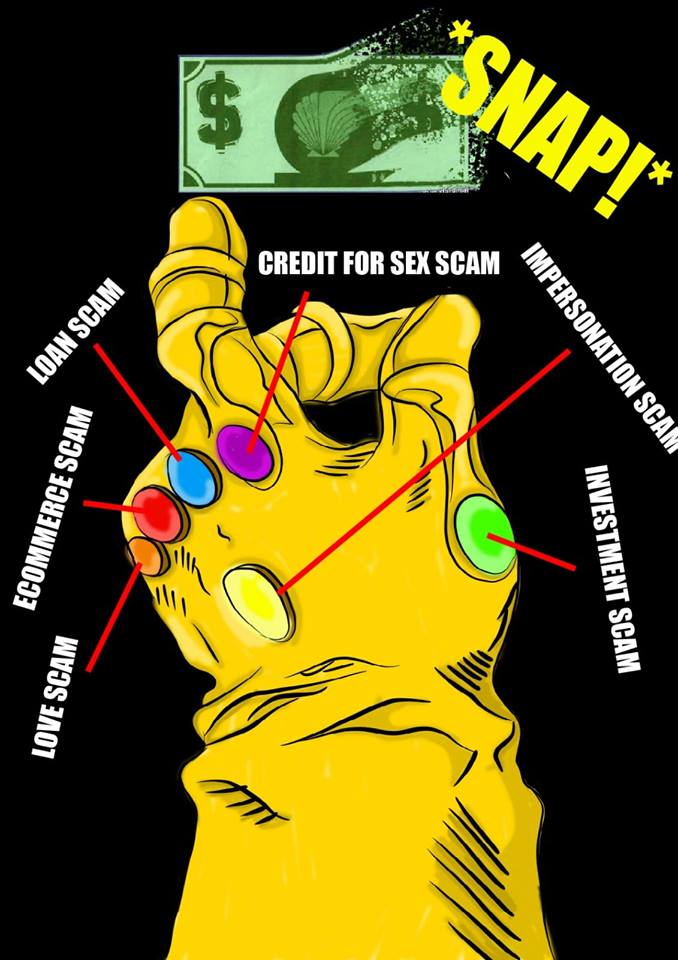 Dear Singapore Police Force,
We—the people of Singapore—know how a finger snap sounds like. We may not be the best at avoiding scams, but you don't need to write *SNAP!* in bold. Also: it's hard to take your message seriously when you are using the same currency as Spongebob Squarepants: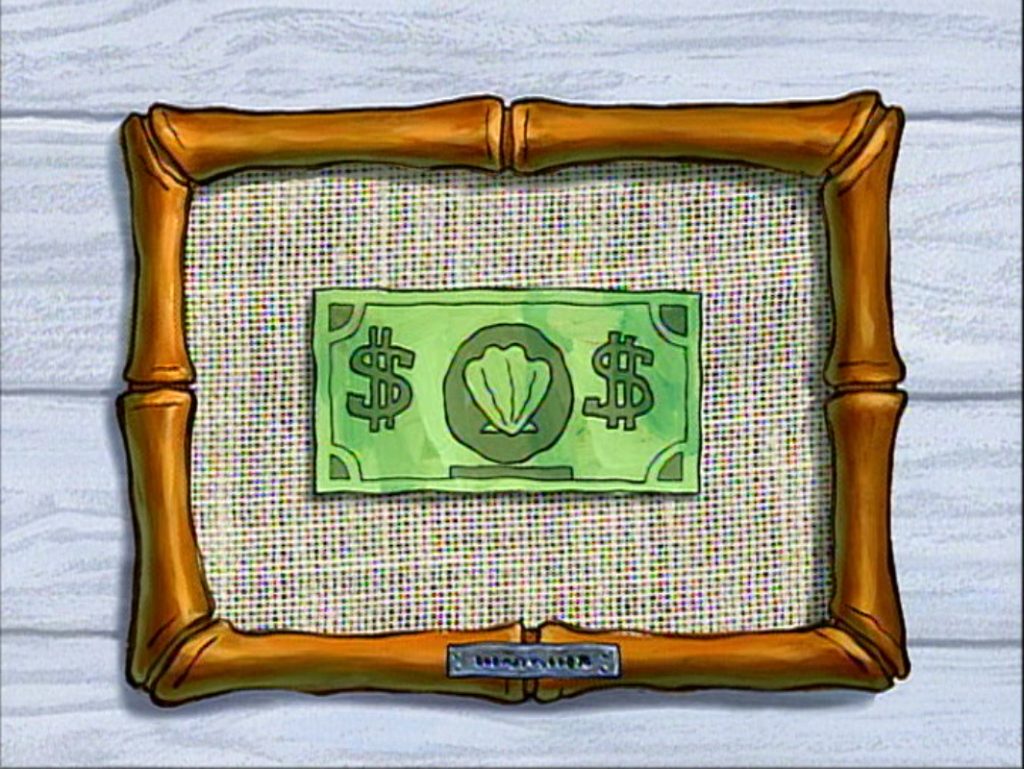 Krystal Club Thai Disco X Endgame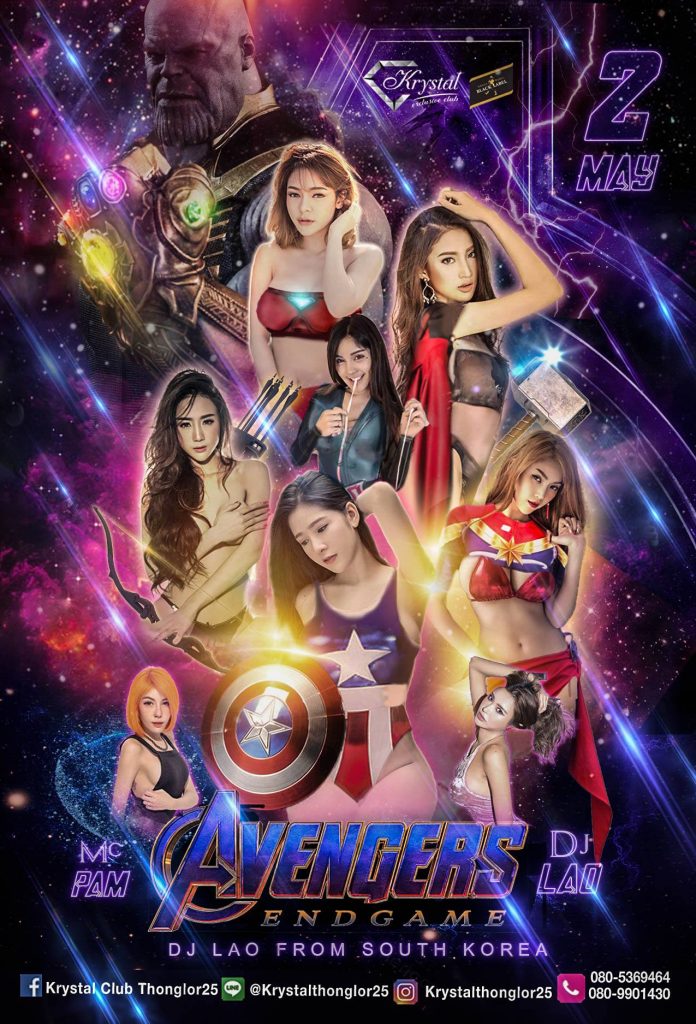 Do you find the lack of nudity and sex in Marvel dismaying? Do you want to hang a flower garland on Hawkeye? Would you like Thanos' meaty fist inside a sanctum where the sun doesn't shine?
If you answered 'yes' to all of the above, head down to Krystal Club Thonglor25 in Bangkok. Whether it's a proper Asgardian pounding you desire or a Carol Danvers Kree-some, everyone deserves a happy endgame!
Cheers to the girl in the middle who's trying to make Spiderman sexy by chewing seductively on the web. We appreciate that you tried.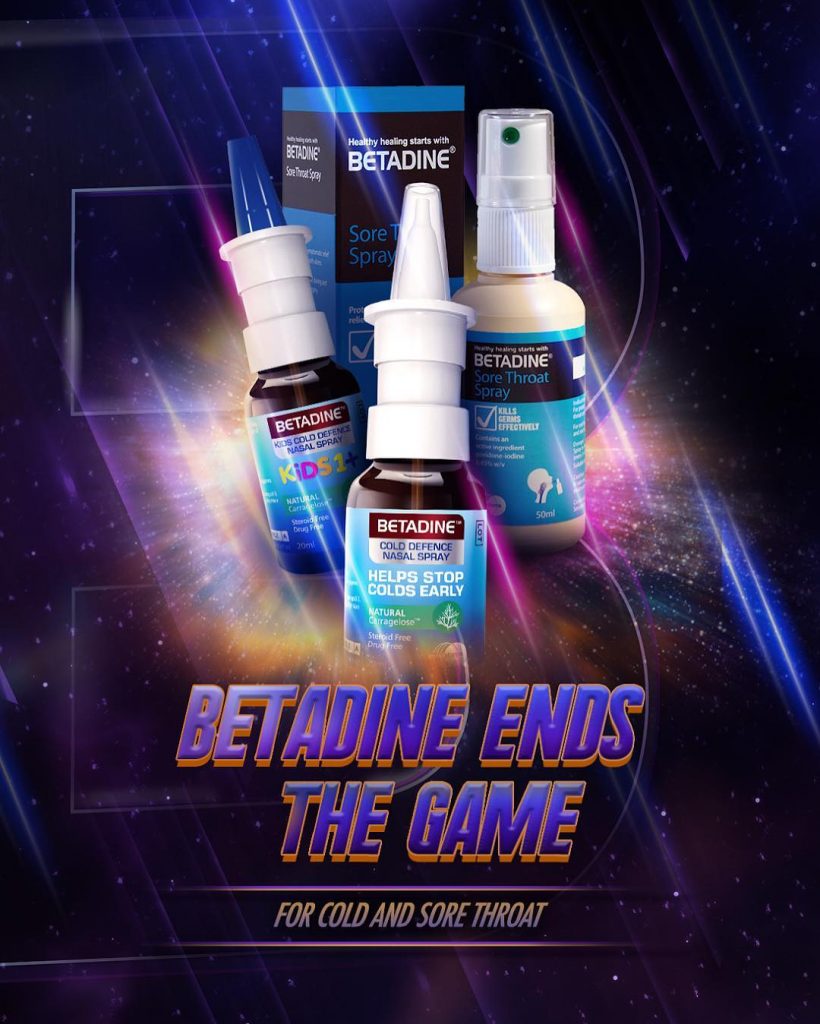 Apply rectally with the help of Ant-man for best results.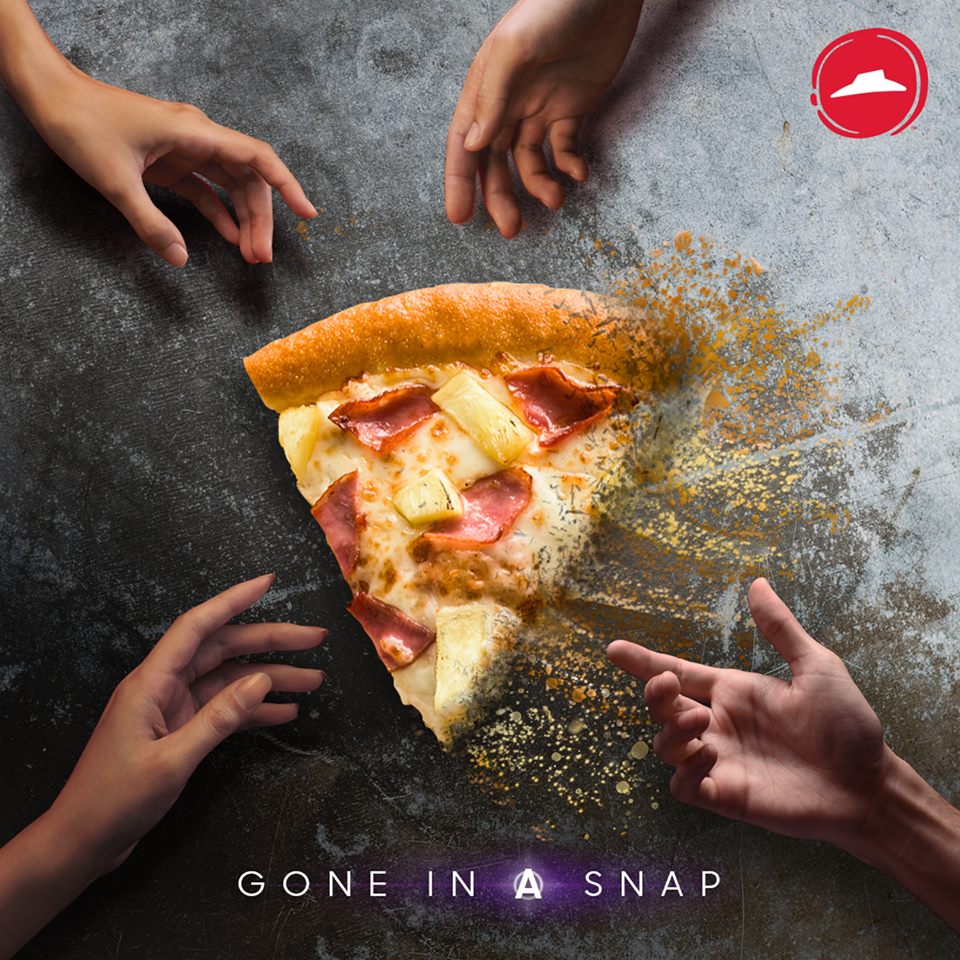 Gone in a snap, after an Infinity of waiting.