As a country famous for its dirt cheap bottles of lager, commonly drunk over ice as a remedy to the heat and humidity, you wouldn't expect to find a world-class chocolate stout being brewed in Vietnam, not to mention the squid ink ale that also appeared recently. But in less than three years, Saigon, the country's southern metropolis officially known as Ho Chi Minh City, has emerged as a major player on the regional (and global) craft beer scene.
At last year's inaugural Asian Beer Medals competition in Singapore, it was a Vietnamese brewery that took more gold awards than any other competitor. So strong and numerous were the country's entrants that the event is set to relocate to Saigon this summer.
Born from a thirst for good beer rather than serious financial gain, it was a movement that began in the kitchens and bedrooms of a small but dedicated bunch of expat beer geeks. Faced with the usual line up of homogenous Asian and European lager brands, they yearned for quality, variety and, most importantly, flavour. 
"That's how it started here," says Chicago-born Mark Gustafson who, by many accounts, got the ball (or the keg) rolling for Saigon's craft beer crusade. "You either carried something in in your suitcase, or you made it yourself."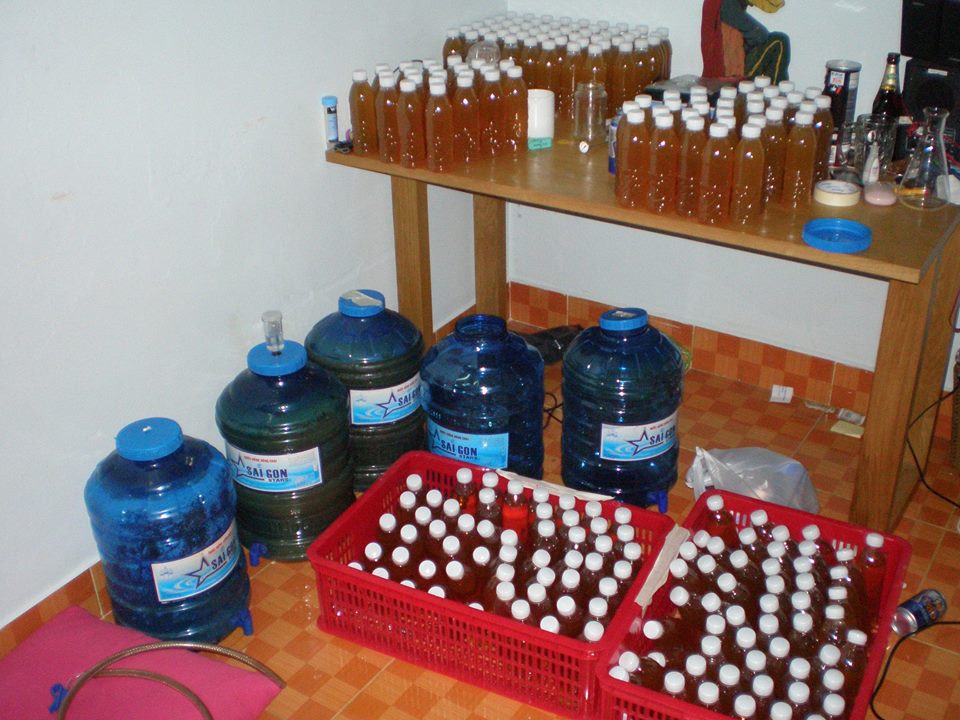 It was the spring of 2014 and Gustafson and his business partners Tim Scott and Albin Deforges were preparing to open what was to become the city's largest and most famous American-style barbecue joint, Quan Ut Ut (or 'Oink Oink Tavern'). As a keen home-brewer, Gustafson had, in readiness for the restaurant's grand opening, brewed 300 litres of an American-style India Pale Ale. Produced in his kitchen using repurposed water cooler bottles, it was an instant hit.
"A day after we opened," he explains, "I told Tim and Albin that we were gonna be out of beer in a week. We started rationing it to ten bottles a night, but the same people were showing up each day as soon as we opened, drinking all ten, then leaving."
Compared to the standard local lager brands such as Bia Saigon and 333, or even the more high-end names like Tiger and Heineken, Gustafson's beer was like nothing else on sale in Vietnam at the time. For the expats, particularly those from countries with booming craft beer scenes, his homemade IPA, filled with citrus notes and flavour-packed hoppy goodness, was a godsend.
"These mass-producing breweries," he says, "they all make the same product. They're all using the same, very affordable ingredients: mass-produced hops that don't impart a lot of flavour, and just enough malt to get the alcohol." 
"It's inoffensive, it's light, and it's easy to drink," adds Brisbane native Tim Scott as he and Gustafson politely explain the difference between craft ales and mass-produced lagers. "It's like McDonald's; pleasurable on every level, excelling on none."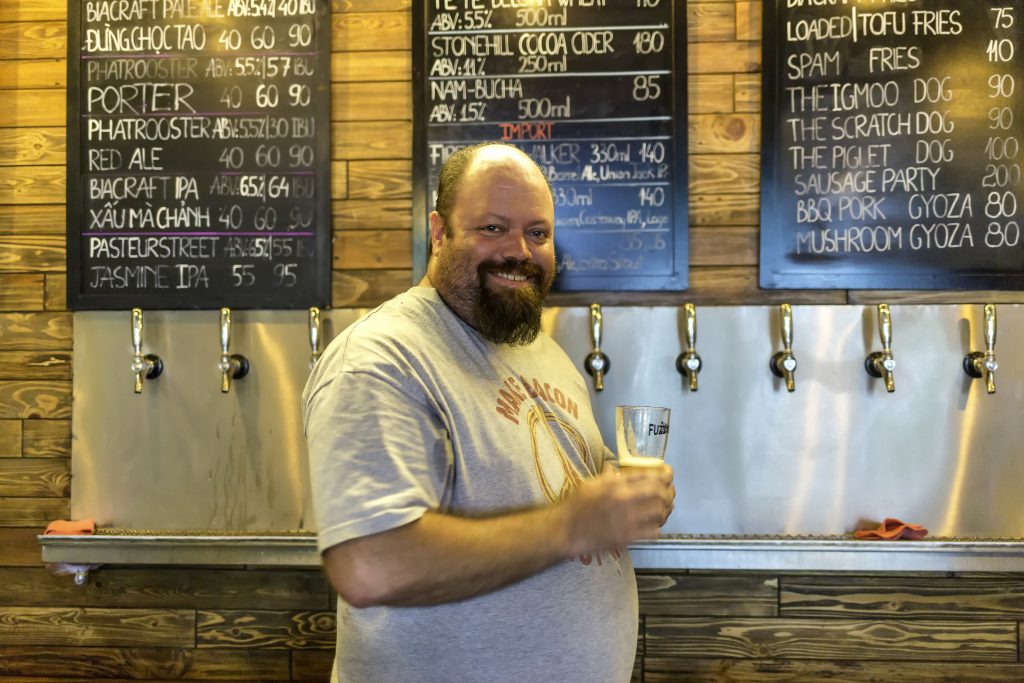 The French first brought beer to Vietnam in the late 19th century, although it wasn't until the austerities of the 1960s and 70s that the average citizen began drinking it. Rice wine had traditionally been the booze of choice, but as the crop became reserved for food consumption only, the drinkers of Vietnam looked to wheat and hops as a source of merriment. 
While those in Saigon became acquainted with the favourite beer brands of the US Army such as Budweiser and Schlitz, it was Hanoi, in the north, that gave birth to bia hoi. Translated as 'fresh beer', this cheap, low grade, low alcohol lager was brewed in people's homes and dispensed at the roadside for just a few cents a glass. The beer of the working classes had arrived, and while bia hoi still survives in Vietnam's capital, naturally becoming every backpacker's dream, the practice, which eventually spread south at the war's end, is now extremely scarce in Ho Chi Minh City.
Canned and bottled lagers filled the gap (along with a scattering of German and Czech micro-breweries left over from Vietnam's Cold War era interactions with Eastern Europe), and today a social gathering in Saigon isn't complete without a mountain of empties under your tiny plastic table.
In recent years, Vietnam's cities have seen the arrival of beer clubs. Often emblazoned with the neon logos of foreign big-name brands like Tiger and Heineken (the multinational beverage firms behind them all keen to cash in on the nation's expanding wallets and growing thirst for a good time), these large-scale emporiums of discount booze are knocking out hangovers on an industrial scale. Complete with vomit sinks and scantily-clad beer promo girls, they're loud, largely male-dominated, and the absolute antithesis of what craft beer is all about.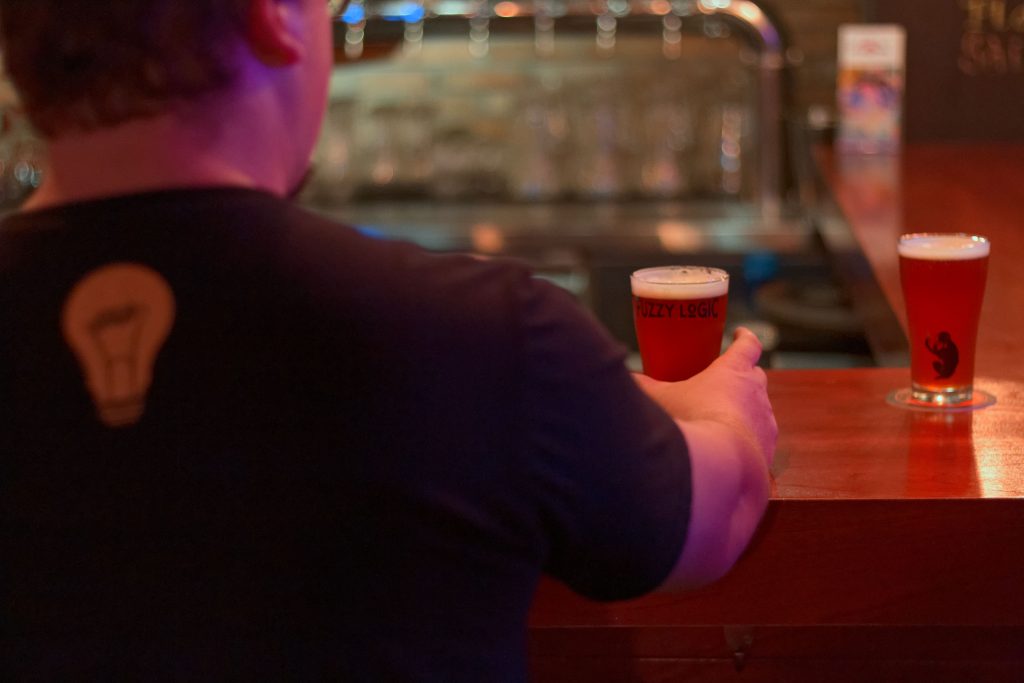 As stocks of Gustafson's homemade IPA began to dwindle at Ut Ut, word of its success got around and soon a small clan of home-brewers emerged from the woodwork.
In the very beginning, perfectly demonstrating the kitchen-based experimentation that kick-started the movement, came Fuzzy Logic with its deep, flavourful, amber pale ale that was conceived inside a washing machine.
"We needed some way of cooling [the wort], says the company's co-founder Colin O'Keeffe, a former school teacher from New York, USA. "We bought a big bag of ice and were going to put our jug in the sink and, kind of, spin it all around. But right next to the sink was the washing machine. We placed the ice and the barrel together in the washing machine and, well, just pushed start. It was the perfect tool for the job."
The Fuzzy Logic brand has since become one of the city's favourite sources for top-notch suds. The kitchen and laundry room was soon replaced by a professional brewery, and the original recipe supplemented by several varieties including an autumnal brown ale.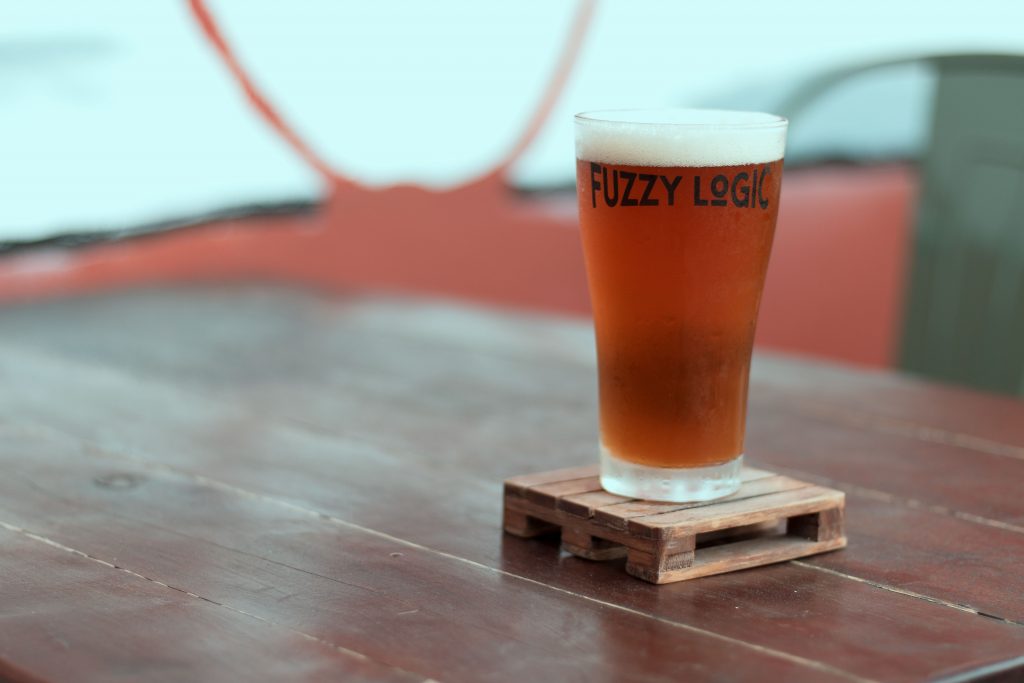 Aimed squarely at the Vietnamese drinker from day one, perhaps the biggest waves came from Platinum Pale Ale, a soft, fruity, all-natural ale produced from European and Australian hops and launched in June 2014 by Irishman Michael Comerton. In only a matter of months it was appearing in restaurants, bars, nightclubs and beer clubs all over the city. With the exception of Quan Ut Ut and the one bar selling Fuzzy Logic at the time, Platinum Pale Ale was craft beer in Saigon for a time. Then came the surge.
Back in January 2015 was also when another now legendary name on the scene arrived. Hailing from a small 'weekends only' tap room overlooking the downtown thoroughfare from which it takes its name, Pasteur Street Brewing Company has gone from strength to strength. Last year its brewers took gold for their 'Cyclo Chocolate Stout' (made with Vietnamese chocolate) at the prestigious World Beer Cup awards in Philadelphia, USA. They also amassed three golds at Singapore's Asian Beer Medals event, more than any other entrant.
Meanwhile, their ever expanding range of wheat ales, IPAs, stouts and saisons have been hitting bars, restaurants and hotels from Saigon to Sapa, and now beyond. With outlets in Hong Kong and Malaysia, and distribution in the USA planned for the near future, 'PSBC' has become the first craft brewer to export out of Vietnam.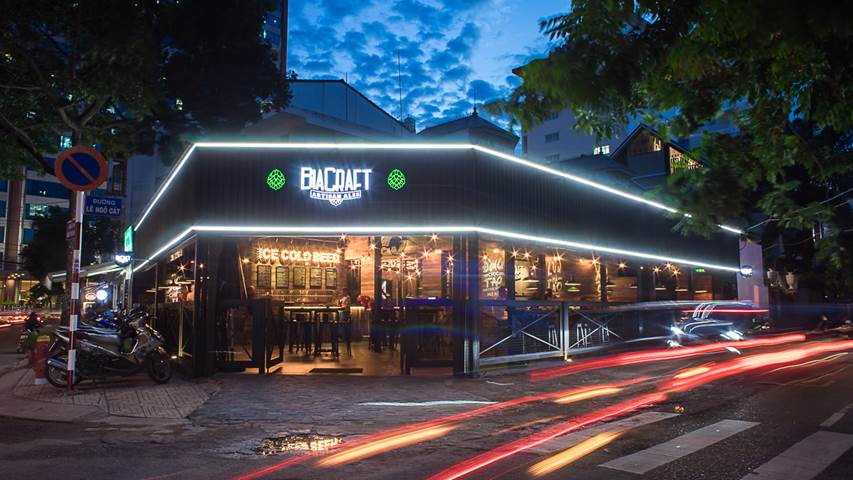 It was in the autumn of 2015 when the game-changer arrived. Wedged into a tiny hole-in-the-wall plot in the expat hub of District 2, consisting of little more than a bar, a stack of stools, and a giant 'ice cold beer' sign, the team behind Ut Ut, then brewing several of their own beers, launched the city's first craft beer bar: BiaCraft Artisan Ales.
"On opening night," recalls Gustafson, "we had Platinum Pale Ale and Platinum Golden Ale which had launched that month, plus Pasteur Street, Fuzzy Logic and two of our own beers. That was every beer available in the city. People were like, 'Oh my god! Six beers!'"
It was the platform the home-brewers of Saigon had been waiting for. Within a matter of months the now established brands of Tê Tê, Phat Rooster and Lac Brewing Company were all knocking at the door with kegs and bottles ready to sell.
Shifting up a gear (and then some), BiaCraft's second branch arrived in September 2016 in the more Vietnamese-centric third district of Saigon. Surrounded by pho joints, hotpot restaurants and coffee shops, this giant, two-story corner plot, complete with a full restaurant menu and indoor and outdoor seating, comes packing no less than 30 taps of local draught ales sourced from what is now a dozen-strong (and growing) community of craft brewers (plus a bottle fridge so large you could park a motorbike in it).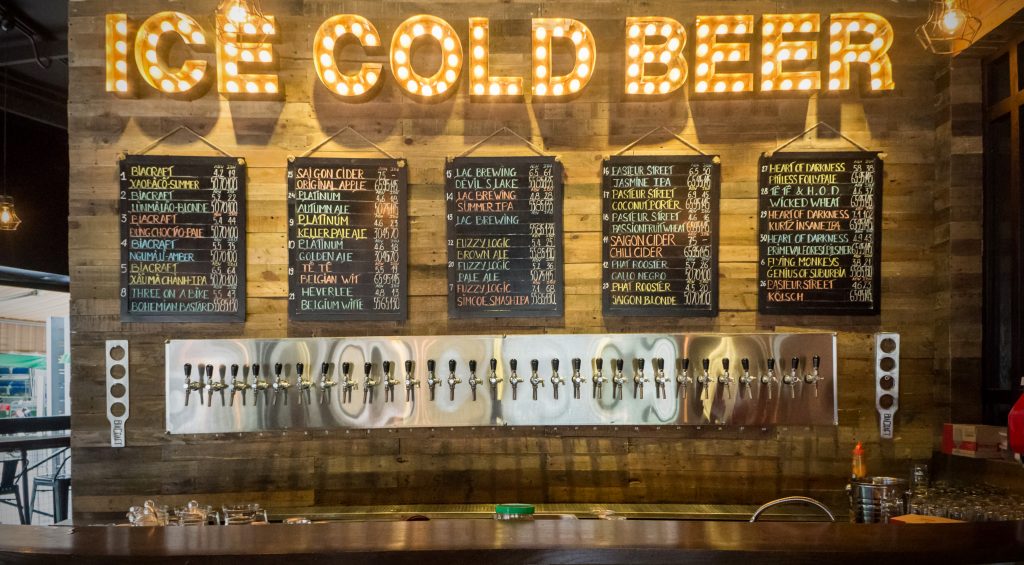 "Nowhere else in the country has what we have here," says Scott, adding that the novelty of the place has not gone unnoticed by the locals. While expats were always the intended target market, the balance has tipped and BiaCraft's flagship branch is now welcoming more Vietnamese customers than ever, their number often greater than the foreign faces present. 
"I think the first thing [our Vietnamese guests] notice is the names of the BiaCraft beers," adds Scott. "We name them using Vietnamese slang, which is mildly offensive. They see them on the menu and they immediately want to try those. They like the branding before they've even tasted them."
As for Gustafson's inaugural IPA, the one that started it all, it still sits proudly at the top of the board. Although the recipe hasn't changed, the name's a little more in-keeping with BiaCraft's tongue-in-cheek branding: Dung Choc Tao, as it is now known, or 'Don't F*ck With Me' Pale Ale.
"On a list of 30 beers, you've got to stand out," says Scott with a smile.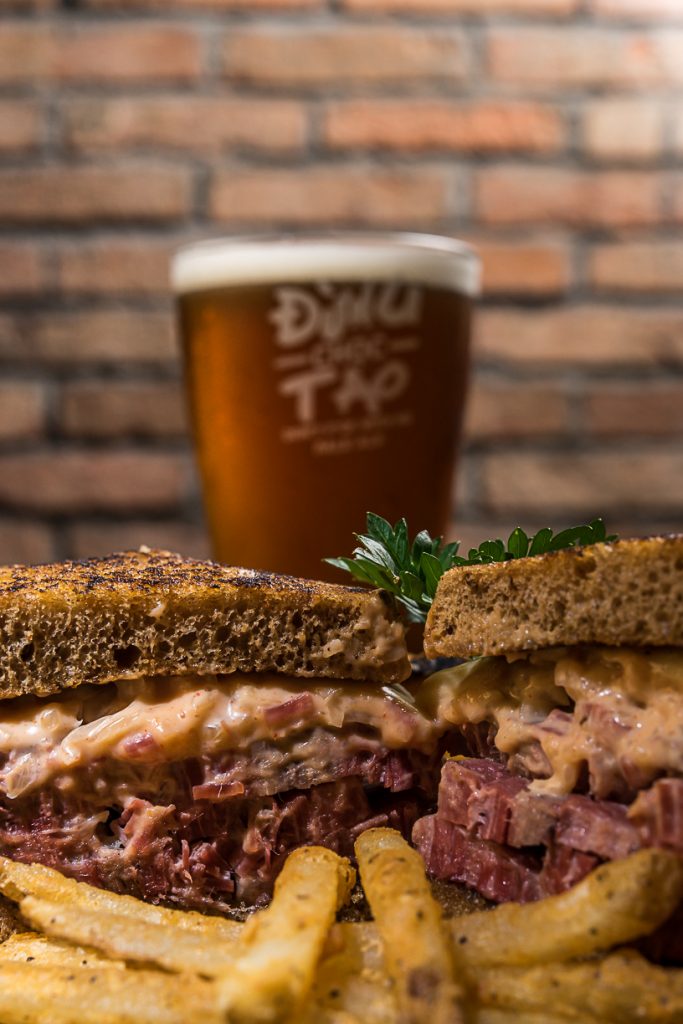 As a trend started by (and for) the expat community, BiaCraft's shifting customer demographic suggests that Vietnam's increasingly wealthy millennials are ready to take a new approach to beer while turning modern drinking culture on its head. Free of the chunder sinks, the promo girls and the thumping EDM soundtracks, Saigon's craft beer movement is doing just that.
"When we first started," says Fuzzy Logic's O'Keeffe, "I had several Vietnamese girls tell me, 'You know, I really don't like beer, but I like your beer.' That's an amazing compliment."
In a nation that drinks more beer per capita than any other country in Southeast Asia, it seems the stage is now set for the first all-Vietnamese craft beer brand.
"We've already seen the small local breweries interested," says Gustafson, "but they don't fully understand it yet."
It is, however, only a matter of time, adds Scott. "When it happens, I hope they don't chase the American styles too much, and instead create a more Vietnamese style. A lot of them come from the bia hoi culture, so to see that return, elevated to a new level, would be fantastic."
BiaCraft Artisan Ales flagship branch is at 1 Le Ngo Cat, District 3, Ho Chi Minh City.
Their original outlet is located at 90 Xuan Thuy, Thao Dien, District 2. 
Visit biacraft.com for more information.
Other notable craft beer outlets in Saigon include: