All images by Marisse Caine for Rice Media
Unless you know the specific warehouses that operate there, few would have even heard about Antique Row. Even this name is a moniker Singaporeans attach to the antique warehouses along Turf Club Road, rather than an official title.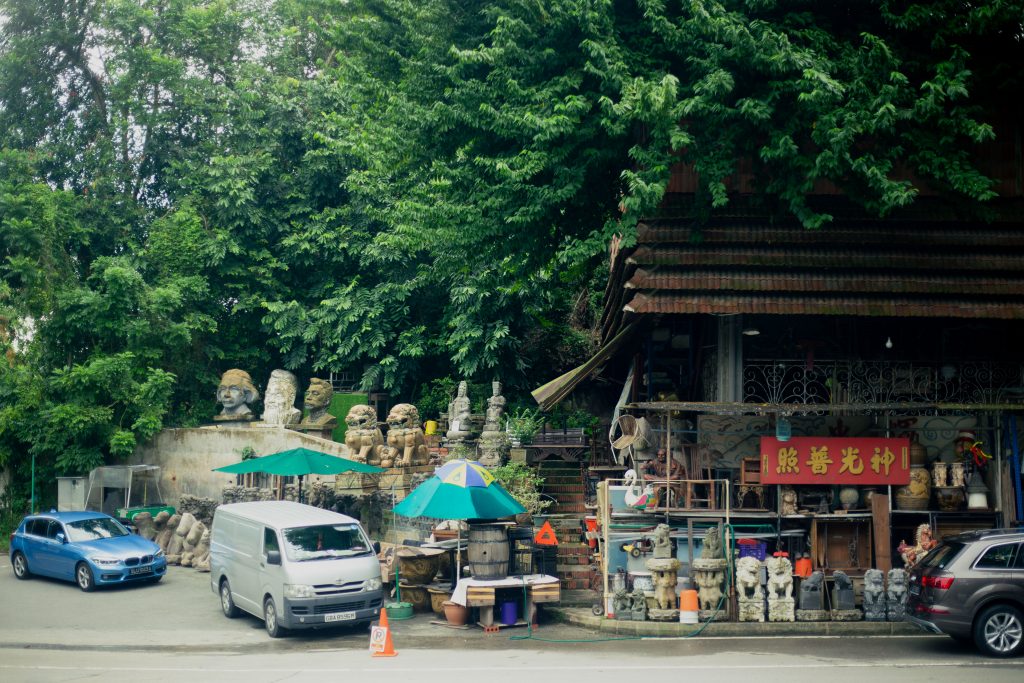 I would not have known of Antique Row's existence either, if not for my cousin who took a wrong turn while driving to Rider's Cafe, which is about a 15 minutes walk away.
This treasure-trove located in an ulu part of Bukit Timah is a quiet playground for scavenger hunters, never mind that the building is dilapidated. Who knows, the unpretentious state of the building might be what aroused visitors' curiosity to the warehouses in the first place, which, by the way, are open to the public till evening.
The four antique warehouses are hidden out of view within the secluded Bukit Timah Saddle Club and Turf City area, flanked by thick vegetation on both sides. Its rooftop is overgrown with shrubs and trees.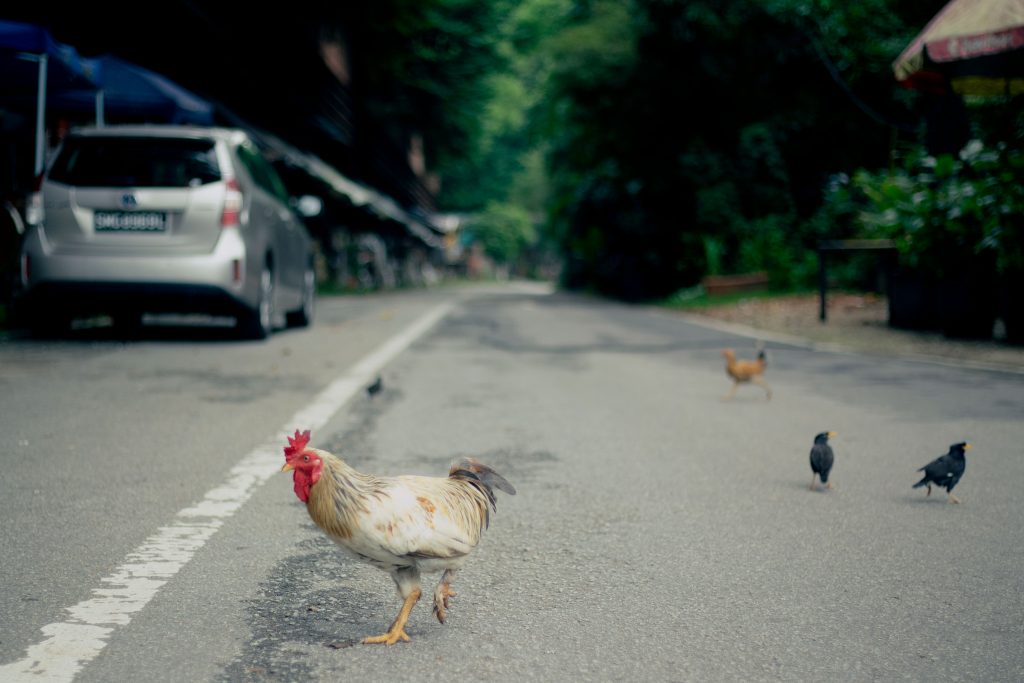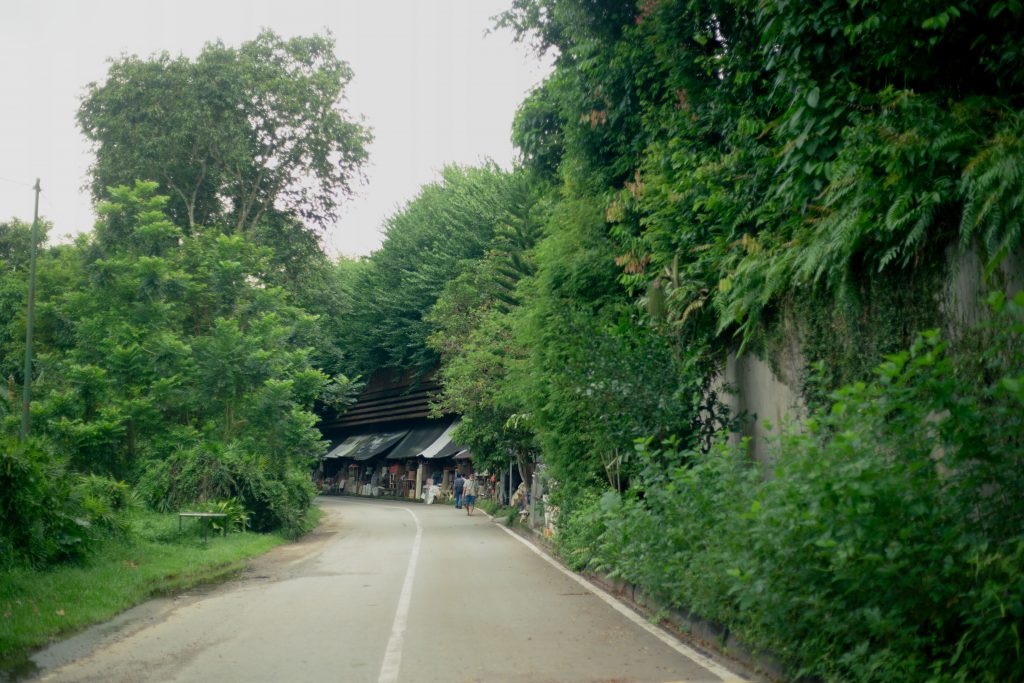 At first glance, I did not think highly of the row of warehouses. With a mix of wooden furniture and rock sculptures piled up and cluttered outside the building, it resembled more of a dumpster for bulky items by karung guni men, than a de facto history museum.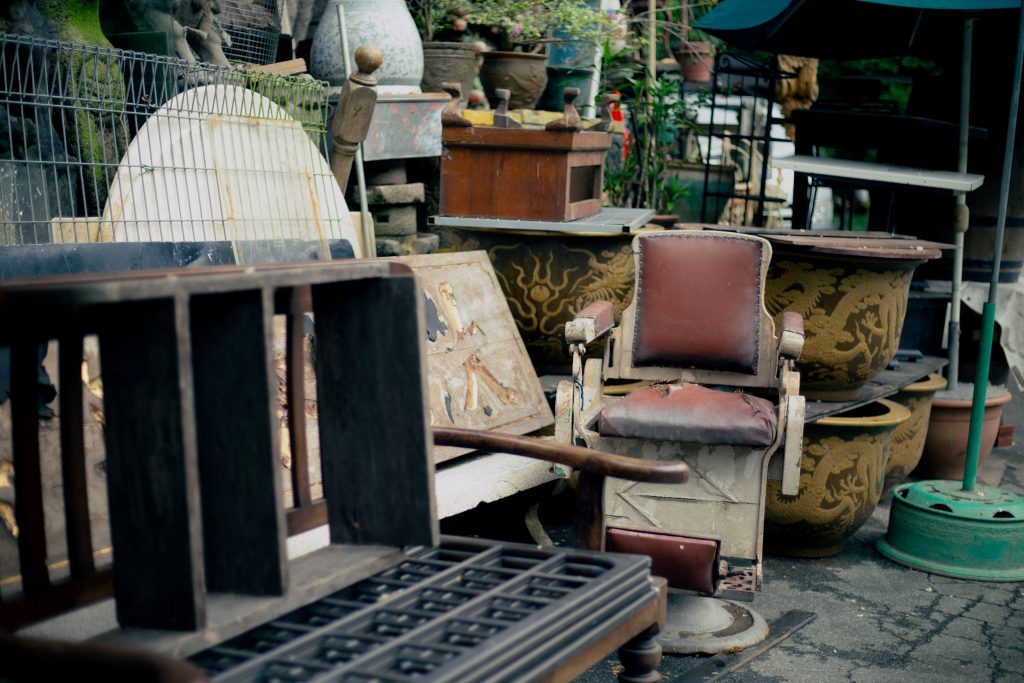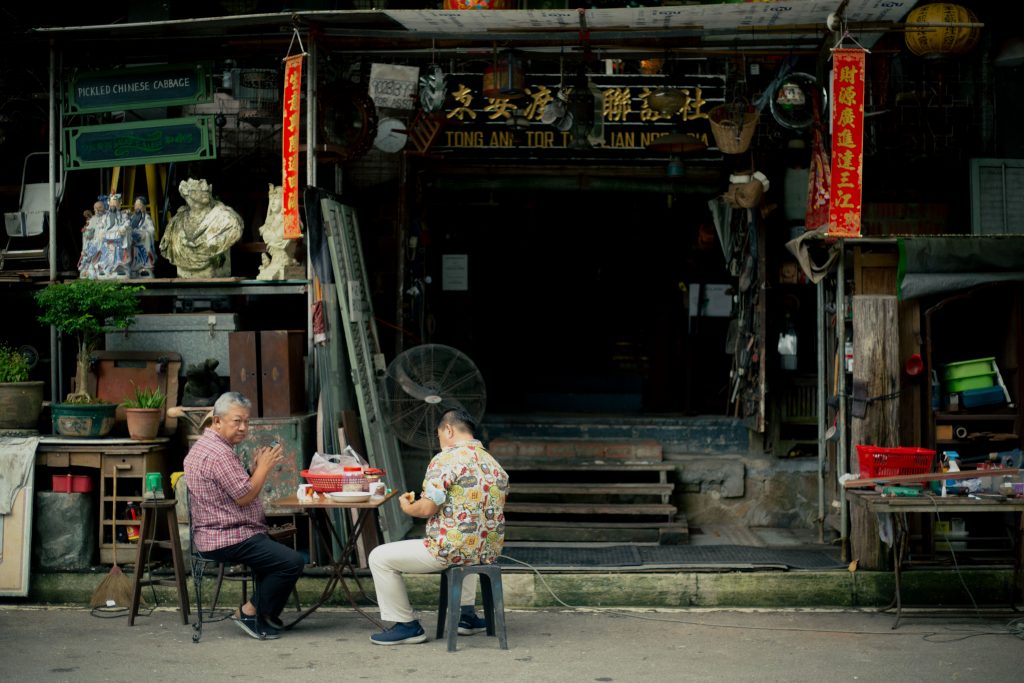 But the old-world charm of the vicinity caught my attention, as wild roosters roamed around in the shrubs and uncles unwound outside their warehouses. Sitting on stools around a foldable table on the road, they chatted away in Chinese dialects and drank Kopi O together, paying no heed to the hustle and bustle of city life. 
For a brief moment, I thought the kampung spirit had made a comeback. Not as a national myth, of course, but more like an organic sense of community fostered among the owners. 
Looking at their interactions, I could see that they have camaraderie, cracking jokes and gossiping with one another like old friends. But, more crucially, there is a culture of trust and neighbourliness. If one of the uncles had to leave their warehouse unattended to pee or make deliveries, he could always count on his neighbour to keep a lookout for him.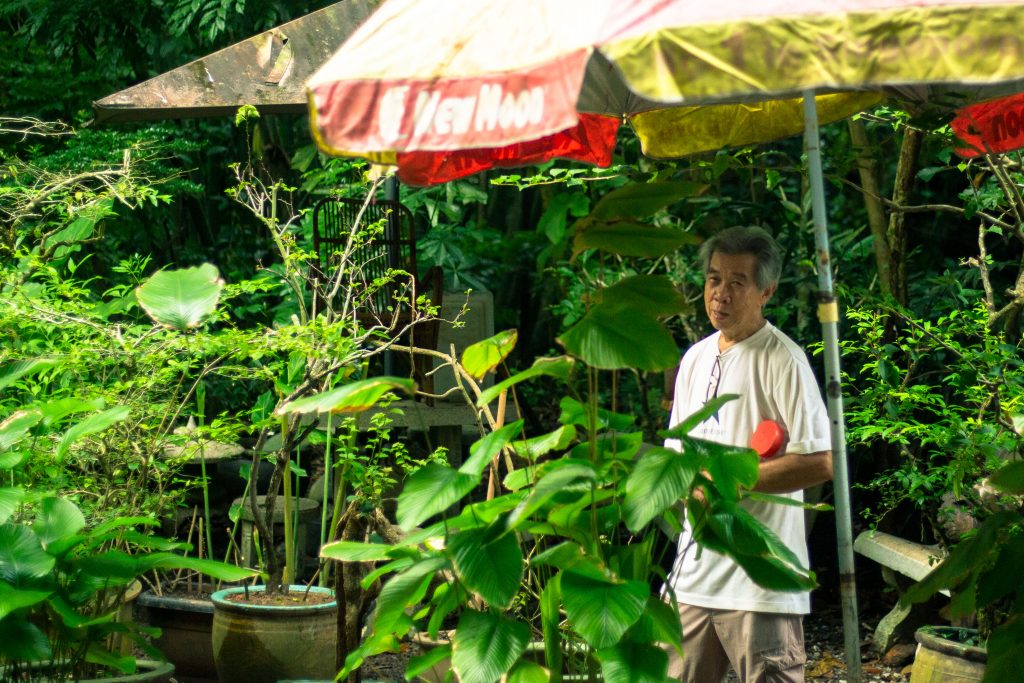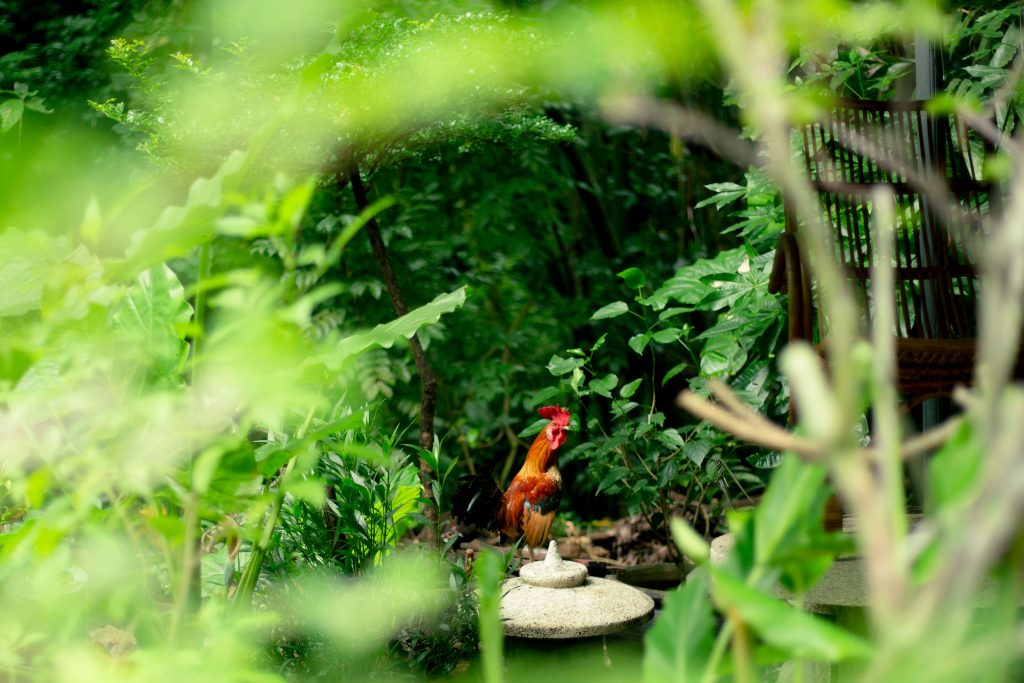 If I had to churn out a recipe for nostalgia, this has to be it: A group of middle-aged uncles collecting and displaying antiques in this laid-back and rustic setting, set in an elongated building built decades ago. The metal netting at the top of its facade reminds us of the past when people installed them for ventilation, instead of using fans or air-conditioners.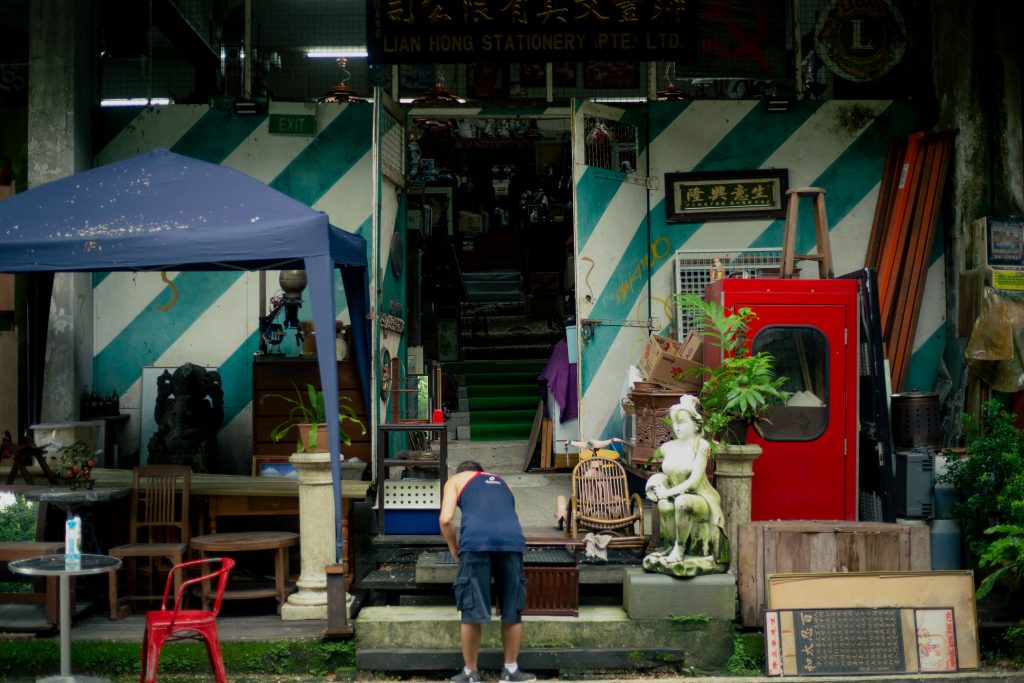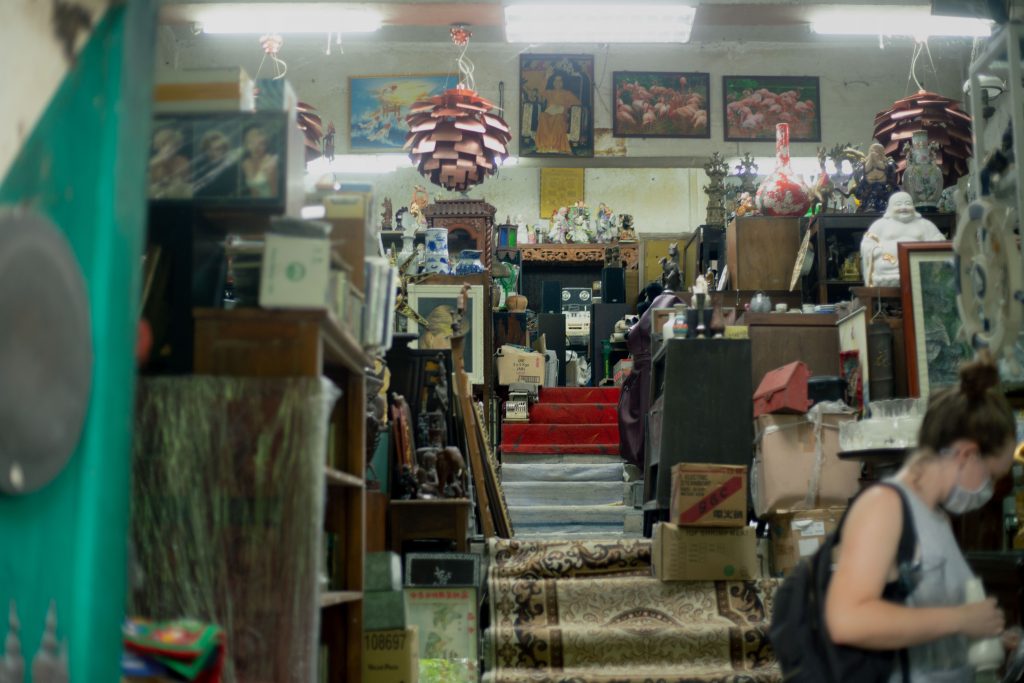 In one of the warehouses which belongs to 55-year-old Alan Wong, there are many items from yesteryear which would bring a tear to the eye of someone who lived through the 1960s and 70s in Singapore. 
They range from black-and-white television sets (which used to be a luxury) to smaller collectibles like bus tickets (which bus conductors used to punch holes on), coated with a layer of dust which makes those items look even more time-worn. The other three warehouses also have a similar collection of local antiques, with unique items such as a vintage jackpot machine and an old barber chair.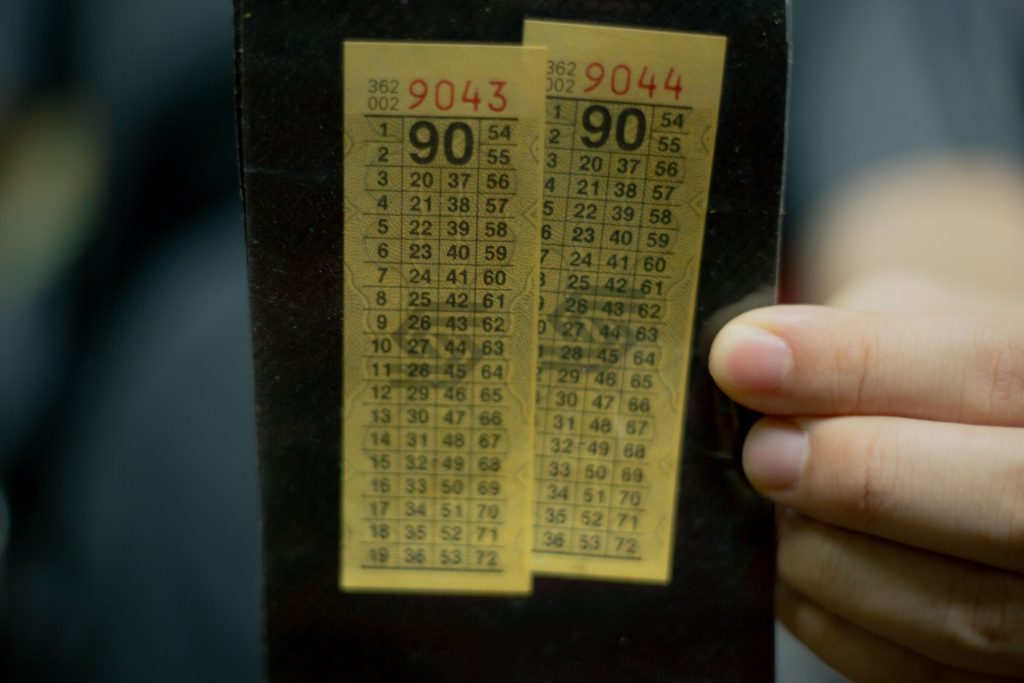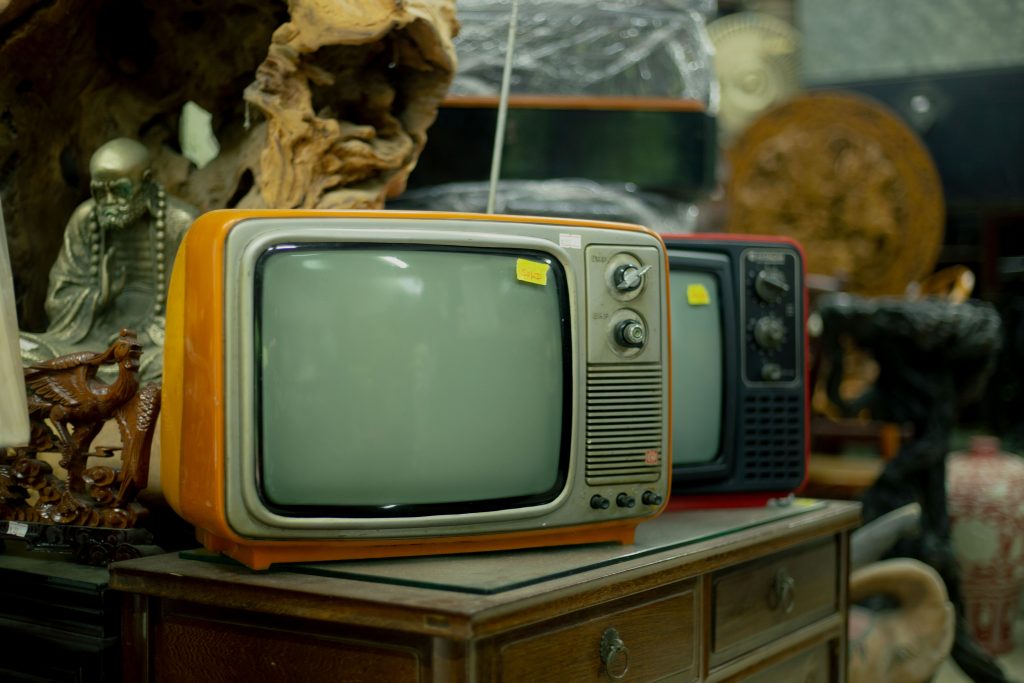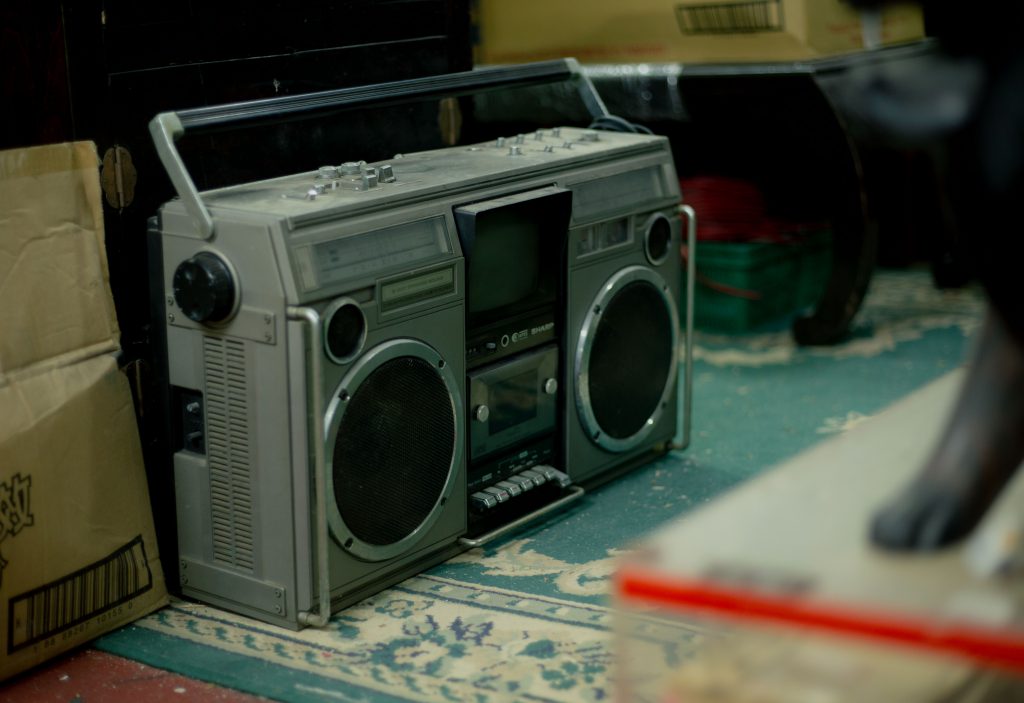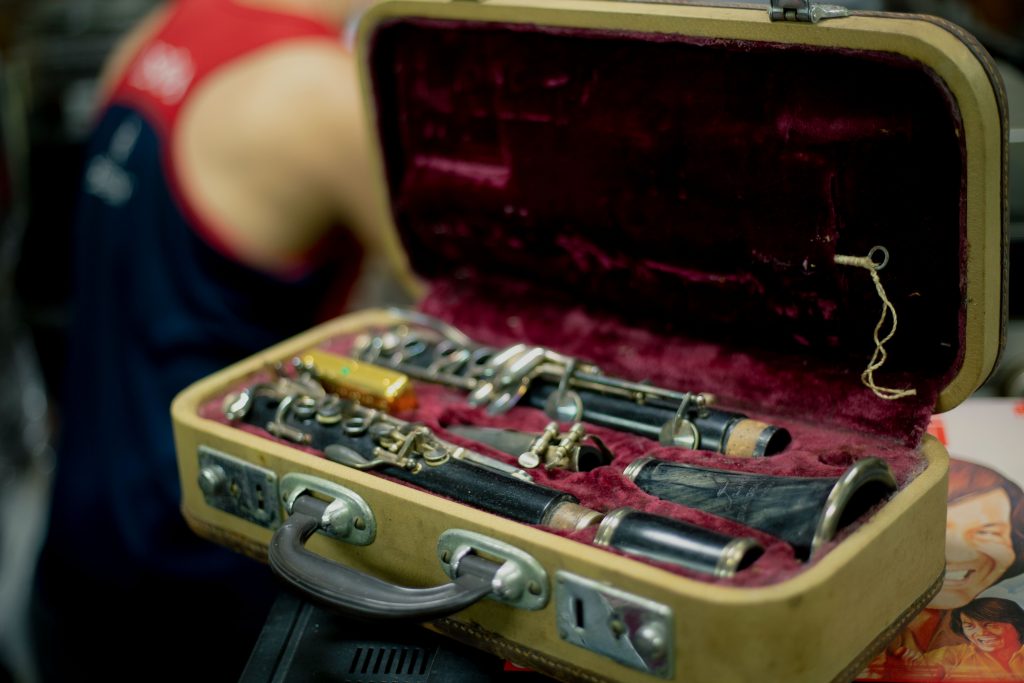 If you dig deep enough, you may even spot a blue restricted passport placed haphazardly among the shelves of Mr Wong's warehouse, which tells us an almost-forgotten immigration policy from the past. There was actually a time when Singaporeans held two passports: the red passport we are familiar with for international travel and the blue one for trips to West Malaysia. The blue passport was used from 1967 to 1999. 
I spoke to the friendly and bespectacled Mr Wong, who set up his warehouse here in March 2018. He also has a shop in Bukit Merah which sells similar goods. 
Like the other uncles, Mr Wong is knowledgeable of his antiques. Appreciating antiques is an expertise, he says. He takes it upon himself to know the history behind the products displayed in his warehouse, sometimes learning from visitors themselves. For art pieces, he has to distinguish between the real masterpieces and the forged ones. 
Speaking in Mandarin, he shares the tranquility of the area—with sounds coming only from the crowing of the roosters or chirping of crickets—is what makes the place enjoyable. 
The countryside-like vibes is why Mr Wong chose to relocate his warehouse here, after shifting from various locations such as Depot Road and Toh Guan Centre. On the flipside, as the Turf City precinct is secluded, he has to contend with a lower footfall. On average, he receives fewer than 10 visitors on a weekday, while the number is only slightly higher on weekends. 
But Mr Wong claims that over here, he pays a lower rent of about $3,200 per month, which isn't surprising since the area is ulu. His warehouse of over 2,000 square feet would have cost him at least $5,000 per month at somewhere more populous, according to him.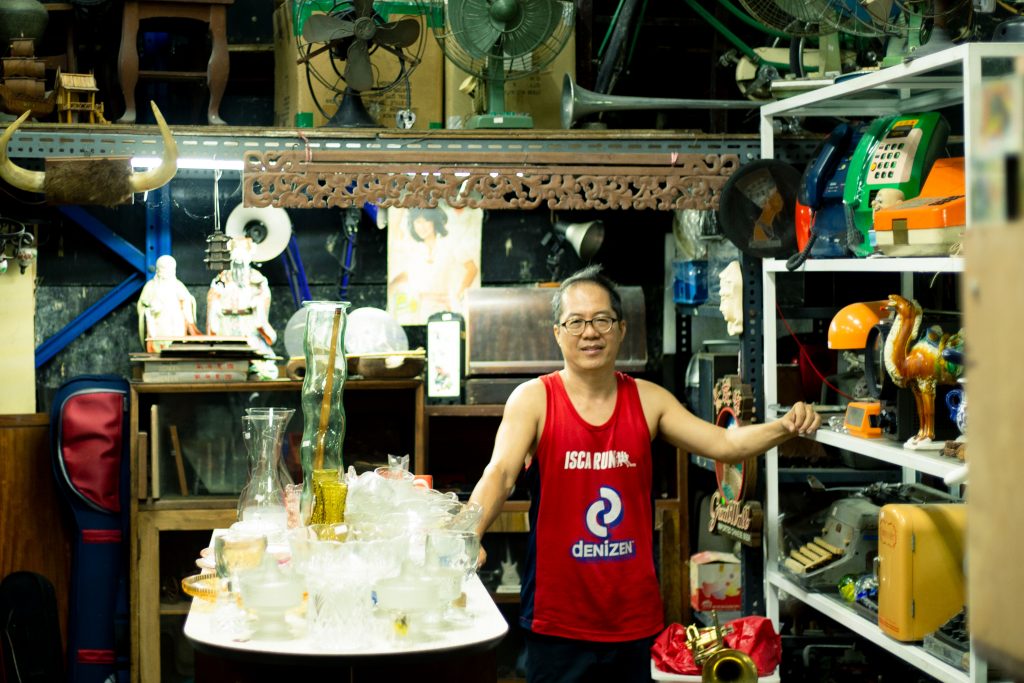 It is pitch dark when night falls—there are no lamp-posts along this stretch of road. Perhaps this is why the uncles from adjacent warehouses call it a day by 5pm. Mr Wong, however, stays on till after sunset. He says he spends his mornings at his Bukit Merah store and opens his warehouse later, at noon, while other owners start their day here at 10am. 
Although the darkness does not spook him, he recalls an incident during the Hungry Ghost Festival last year. As per tradition, he lit up red prayer candles along the road and prayed. But in the midst of doing so, nature called and he went to answer it in the nearby bushes.
This was when Mr Wong saw a "lady" in a red dress who sat by the roadside near his car and disappeared after a while. He later learnt from a visitor that many years ago, a woman was raped and killed in a colonial black-and-white house nearby. Apparently, it's a well-known tale among those working in the vicinity. 
Personally, what I found more mysterious was that nobody seemed to have a clear idea of the history of this decrepit building. Multiple attempts to reach out to the relevant authorities did not yield any concrete answers.
What I did have were anecdotal accounts from the uncles. One of them said the building used to be a stable and was built in the 1930s; another remarked that the building used to store horse feed and that the road in front of it was previously closed to vehicular traffic. It's a shame that there isn't an official history of this old building. 
Given the lack of heritage interest in this building by the authorities, I wasn't surprised when Mr Wong told me they might need to make way by June next year as the place is slated for redevelopment. Upon checking, I learnt that plans for the site are still being studied, so my fingers are crossed while its fate hangs by a thread.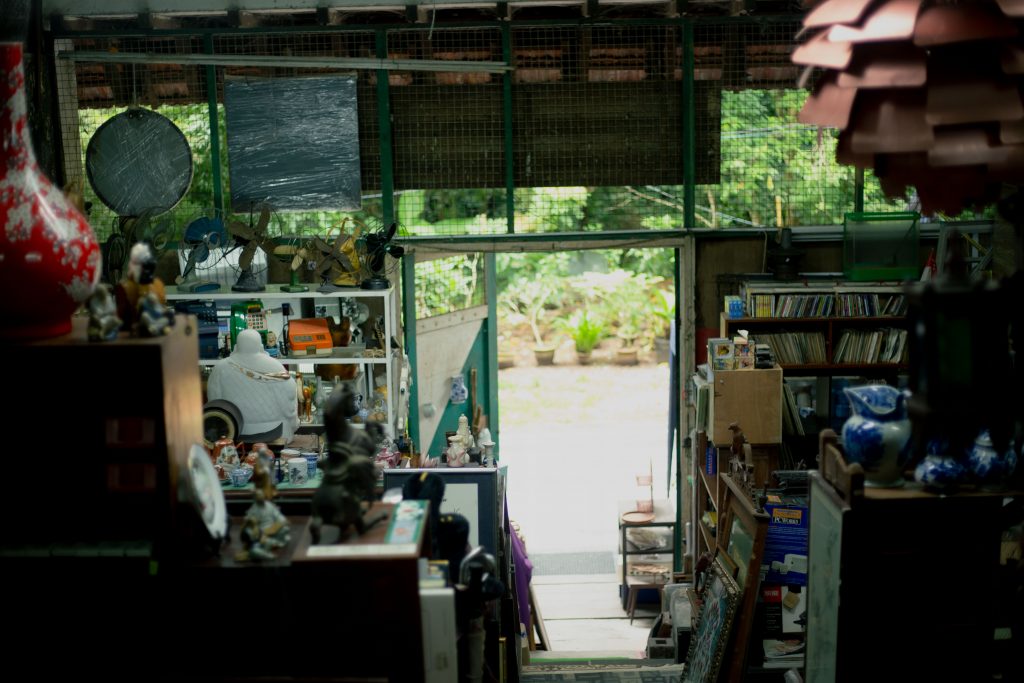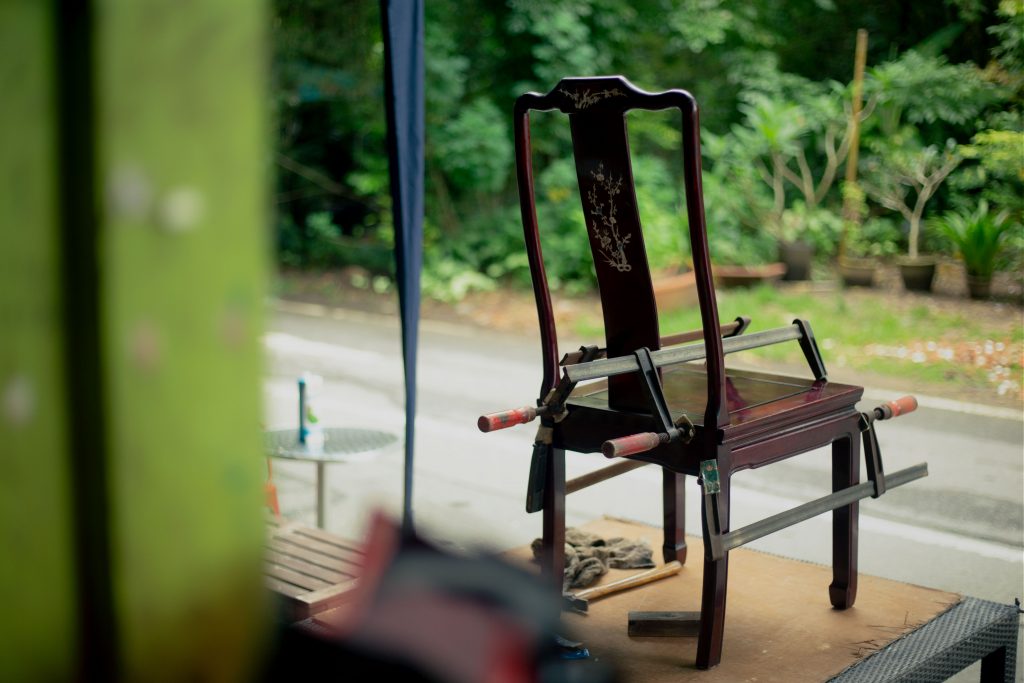 I'm praying that Antique Row does not get relegated to the history books. For one, we will lose a place with an identity and rustic character of its own, which distinguishes itself from the cookie-cutter shopping malls we are so sick of. A tight-knit community will also be erased.  
Moreover, ever since the Sungei Road Thieves Market was closed in 2017, we no longer have a large collective site for antique collectors to display their wares. The closest we have now are Antique Row and Fook Hai Building, which houses a few antique shops.  
Perhaps in the eyes of the authorities, they have no qualms doing away with the vintage scene because little economic incentives can be reaped from there, as compared to redeveloping the area for residential or commercial purposes. 
If the Urban Redevelopment Authority redevelops Antique Row and its surroundings according to its latest Master Plan, taller flats or condominiums can be built and the government coffers can rake in more money derived from stamp duties and property taxes—more than rent collected from antique warehouse owners of an old single-storey building.
But not everything can be measured in dollars and cents. What does it bode about our collective history if we no longer have antique warehouses and shops, more so if the collectors decide to call it a day, in the event they are forced to vacate Antique Row? 
From an educational perspective, I will feel sorry for our children and grandchildren if they do not have opportunities to be exposed to these vintage goods which used to be everyday items for us.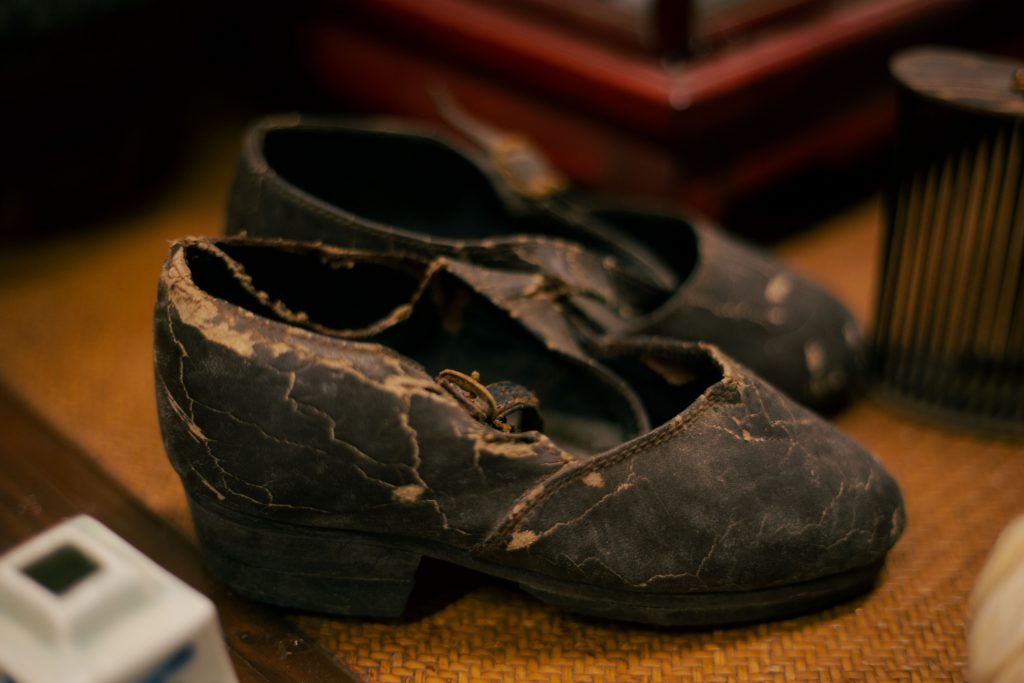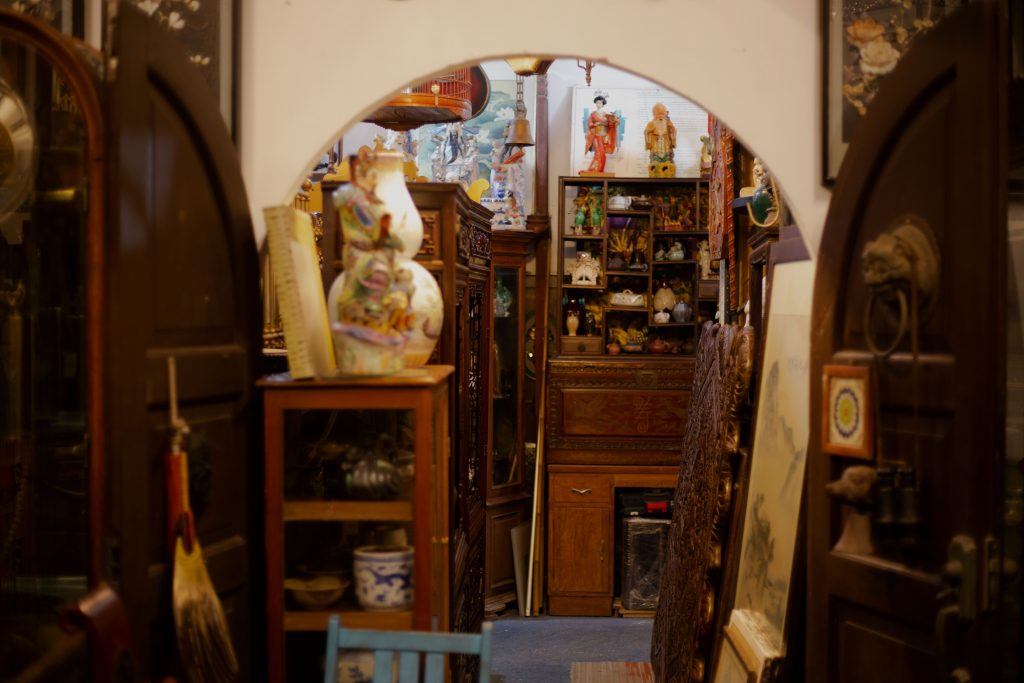 Sure, there are museums where children can learn a fair bit from. But museums only display items aligned with their curatorial agendas, rather than random knick-knacks. This does not do justice to those arbitrary items of yore, which also have a story to tell. 
For example, a coin-operated public telephone displayed in Mr Wong's warehouse may not be important enough to deserve a place in a glass casing at the history gallery of the National Museum. Ultimately, the museum's focus is on Singapore's pre-independence history and the public phone is a relic from the 1980s. 
But it tells us a story of a time before mobile phones became common, when communication was less convenient and people on the streets had to physically search for a phone to contact someone. This was also why people used to carry 10-cent coins and pocket phone books when they were out, so they could make calls in public. 
History is not just gleaned from textbooks, museums or state-sanctioned events like Singapore HeritageFest, because they do not paint a complete picture of the past. It is also through organic and ground-up experiences like visiting antique warehouses and shops which not only keeps the national memory alive, but also gives them a sense of cultural rootedness. I will be sad if one day, our children suffer from historical amnesia and are clueless about their community's history and lived experiences of the past.
Sometimes, it is in such unassuming places like Antique Row where you unearth unexpected vintage gems and learn a history lesson. For me, Antique Row is also a social space which reminds me of simpler times in the past, as I see how laid-back and easy-going the uncles are. This is also the reason why owners like Mr Wong chose to shift his warehouse here. 
Know of a place with the charm of Antique Row? Tell us about it at community@ricemedia.co.
If you haven't already, follow RICE on Instagram, Spotify, Facebook, and Telegram. If you have a lead for a story, feedback on our work, or just want to say hi, you can also email us at community@ricemedia.co.