Top image: Unsplash. The rest of images from Storytel.
For all my empathy, I will never understand people who hate flying.
Being on an airplane always brings me a hallucinatory sweetness. The MSG-laden food that suddenly tastes like a Michelin-starred dish because my tastebuds are impaired due to the cabin pressure. The childlike anticipation that bubbles up when I merely hear the food trolley get wheeled down the aisle. The disorientation as fidgety passengers rise to a dim cabin after eight hours of sleep, ready for their breakfast at 4 AM in the sky.
But my favourite part about flying, especially when I do it alone, is having enforced quiet time.
In limbo, I have nothing except my mind for company. Without wifi (just no; stop wasting your money), I used to resort to the in-flight movie catalogue, read a book, or listen to podcasts and watch shows that I'd downloaded on my phone. But I am a restless flier—I constantly crave more forms of entertainment, despite clearly having enough.
After recently taking to audiobooks, I realised I'd found one of the best mediums of in-flight entertainment. It's the perfect mix of reading a book and watching a movie, except without the necessary strain on the eyes.
In fact, I'm tempted to book a plane ticket somewhere just so I can spoil myself silly with these audio-literary selections.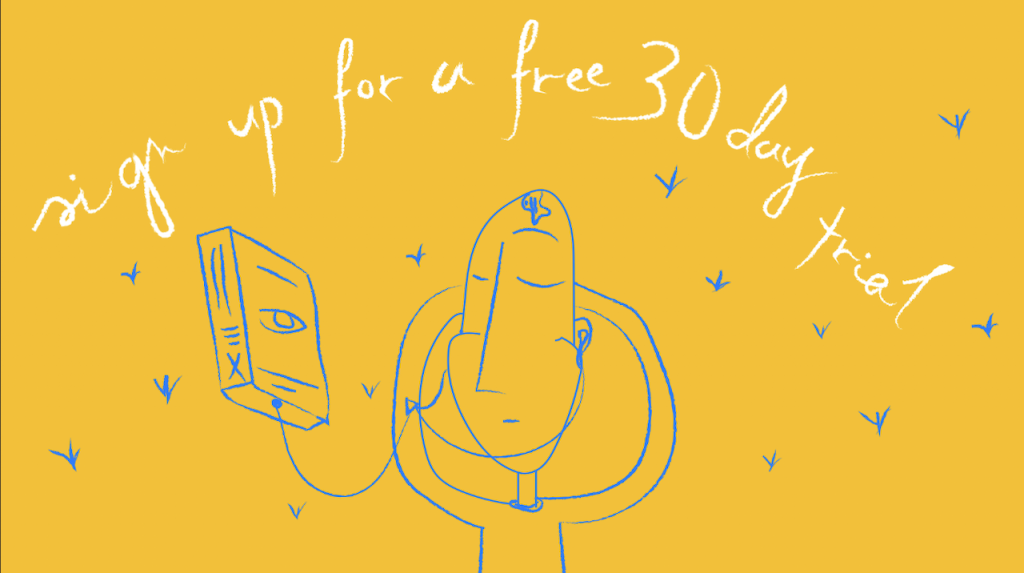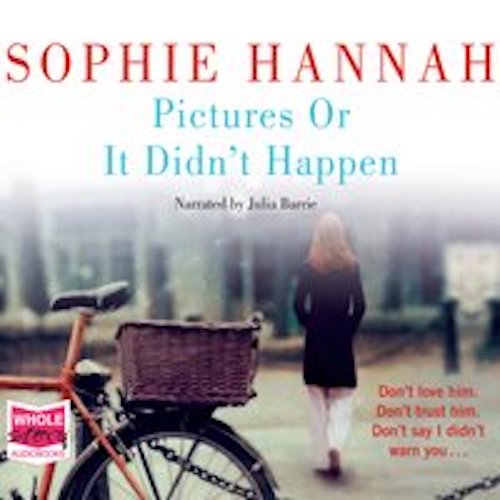 I hate turbulence as much as I hate the ending of a Sophie Hannah novel. But both are necessary evils I endure for greater pleasure.
When I first discovered Sophie Hannah's psychological thrillers in the library in my early 20s, I fell in love with the twists and turns in the plot. Every chapter ended with me setting down the book and wondering what the heck just happened. Even though nostalgia can colour a memory, nothing has changed at 29 years old.
I've read every book in Sophie Hannah's repertoire except Pictures or It Didn't Happen, so I picked up its audiobook for a change. Listening to the 3-hour-6-minute audiobook for this psychological thriller only reinforces the significance of sound in building suspense.
Like all of Sophie Hannah's stories, this one also revolves around the notion that a seemingly innocuous detail can turn into something far more insidious. A man on the street swoops in to save the protagonist from a dilemma, leading her to develop a serious infatuation with him. After she stalks him online and visits his office to thank him, his colleague gives her an ominous warning about him, resulting in a deeper obsession to figure out what dark secrets he could be hiding. Diving into the story feels like pulling at a stray thread—one tug and you realise how loosely everything is held together.
You'll touch down feeling thoroughly set on edge, with enough adrenaline to power you through jet lag.
For a 10-hour flight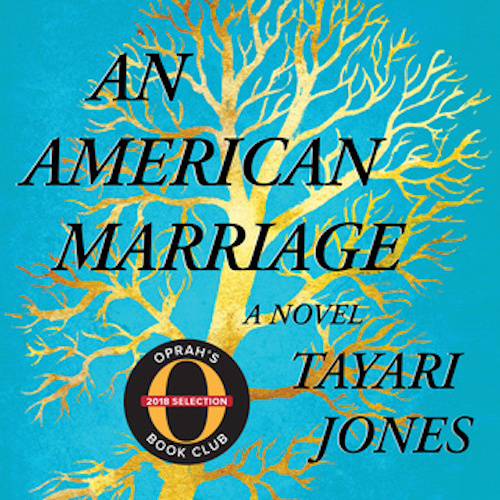 You can finish this on a flight to New Zealand, provided you stay awake for the entire trip. But you'd likely have no problem doing so because
An American Marriage
by Tayari Jones sucks you in from the first sentence.
The plot comprises a couple who get torn apart when the husband gets sentenced to 12 years in prison for a crime his wife knows he didn't commit. He gets released after five years. Unfortunately, within the time he and his wife were apart, she fell in love with his best friend, who was there for her.
Reading the book was heartwrenching enough. But the 8-hour-59-minute audiobook left me reeling from the emotional landscape of a crumbling marriage, especially one that the couple presumed would last a lifetime. Like other famous stories about the pedestrian, but real, struggles of marriage, such as A Marriage Story, Blue Valentine, and Revolutionary Road, this story will either leave you wanting out of marriage or more determined than ever to plunge into the terrifying future with your partner.
Ultimately, the plot might be about one couple's marriage, but its larger themes are wholly relatable: every choice comes with a consequence. When love is the greatest choice we can make, it inevitably comes with devastating consequences when we don't make the choice.
If anything, An American Marriage will stick with you long after you've disembarked your 10-hour flight. At least, I'm still thinking about the book nine months after reading it.
For a 16-hour flight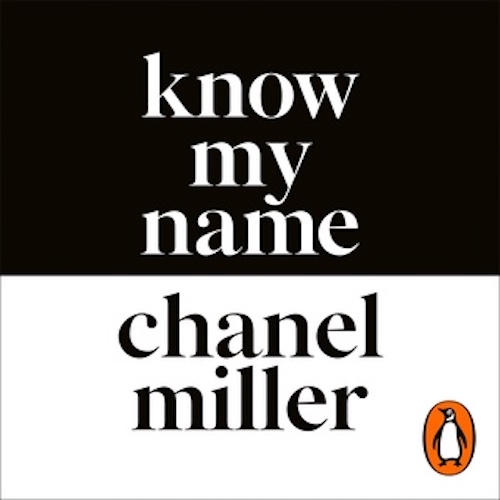 You'd think a recount of sexual assault would be too depressing to listen to on a long haul flight. But
Know My Name
by Chanel Miller (aka 'Emily Doe' in the Brock Turner case) is required listening, so you might as well plug in on a plane when you have no choice but to sit through the discomfort.
With sexual harassment and assault, it would be convenient to regard survivors as statistics. So listening to Chanel Miller narrate the 15-hour-25-minute audiobook adds a layer of intimacy to the already emotionally-charged personal memoir, as though she's talking to you directly. This makes all the difference, for better or worse.
If her viral letter that she read to Brock Turner during his sentencing was any indication of her literary prowess, then you'd know the woman can write. Even if you might not be aware of the case, take Know My Name as a masterclass in the art of the personal essay.
But the most important reason to pick up the audiobook is to appreciate the beauty of human resilience. There are few things more empowering than turning the pain and shame of traumatic experience into art that helps those who have been through a similar experience feel seen, feel less alone, and feel a little braver. When people like Chanel are honest with their experiences, it helps us be honest with ours.
All this to say, the discomfort is the point.
This post was sponsored by Storytel.
All the books featured are available as audiobooks on Storytel, a subscription-based platform. Rice readers get a 30-day free trial, so download their app to get started, and check out over 110,000 titles they have available for streaming or download.