Photography by Alvin Ng. 
How much do we really know about sex toys?
From butt plugs and bondage gear to vibrators and penis extenders, adult toys remain somewhat taboo in both polite conversation and mainstream society. Yet as one sex shop's manager relates, they're affecting sex lives in a radical way.
Lincoln Chua is a mainstay at U4Ria's Midpoint Orchard outlet, which has been in the mall for 18 years. On the store's website, he's described as someone who "has tried so many products, he could advise you like a guru".
However, when I pay him and the store a visit, our conversation moves from the ins and outs of products to that of customer behaviour. He tells me about a regular who can only reach orgasm when watching Japanese pornography and using an artificial-vagina branded by and "modelled" after his favourite AV actress. Sadly, this means that he often has problems getting it up or being able to come when having sex with his partner.
I learn that this guy isn't an exception. Because of how technology has made pornography so accessible, more and more young men are now consuming adult content before their first sexual interactions with women.
A shop assistant at a store in the City Hall area shares how this means that men often know exactly what to buy. Purchases are brief and hurried, and it's clear that these toys are meant for themselves, and not for use with partners.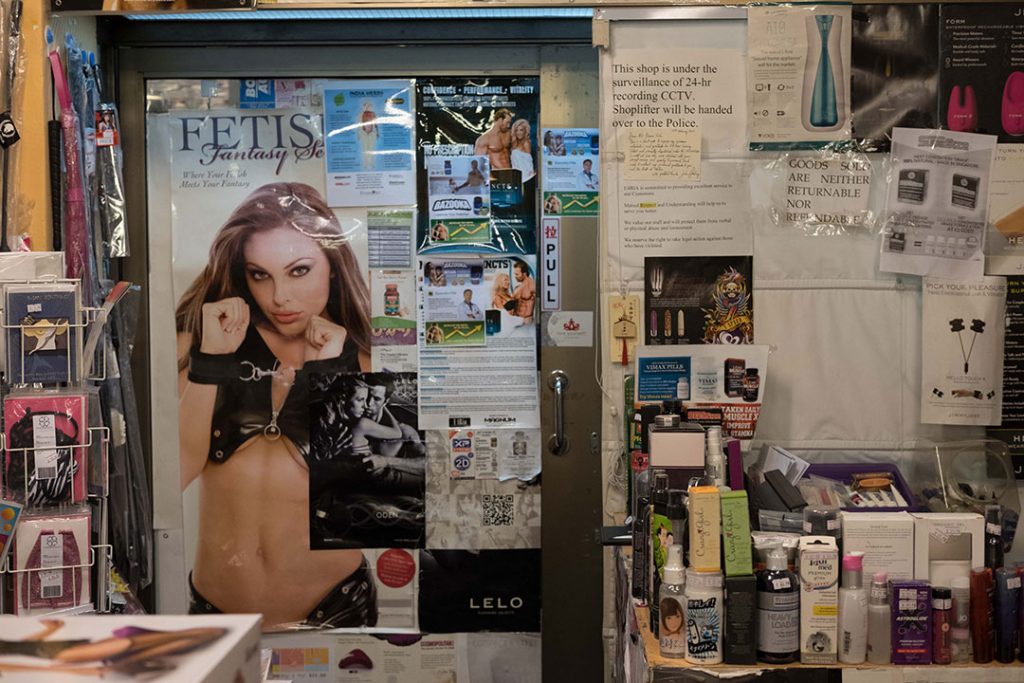 The traditional market for sex toys, Lincoln tells me, has always been couples around the ages of 35 to 40. This is when most men are in the prime of their careers, as a result of which they might not always be in the mood for sex. Even if they're physically present, their minds are elsewhere, leading to difficulties either sustaining an erection or climaxing.
This is where adult toys come in. Penis extenders enable men to still pleasure their partners, while vibrators and similar products can provide much-needed assistance. Toys also substitute partners who travel frequently for work, with many vibrators and artificial-vagina type toys now being portable and travel friendly.
And then, of course, there are those who purchase sex toys to "spice up" their sex lives. Or they just do it for the novelty of the experience.
Interestingly enough, it's in the past 7 to 8 years that female customers have begun to outnumber male ones.
28-year old Janet, a customer I run into at a different store, shares that she usually gets most of her sex toys via Taobao. When she does visit a physical shop, it's just to have a look at the products in person. In some cases, toys like extenders come with "samples" attached (usually a piece of medical grade rubber or silicone), allowing for a "feel" of the actual experience.
Her friend, who asked not to be named, then confides that she once dated someone who could never orgasm from sex. To "get there", he would resort to masturbating after.
"He could only come from touching himself," she said, before adding that friends have complained about similar experiences.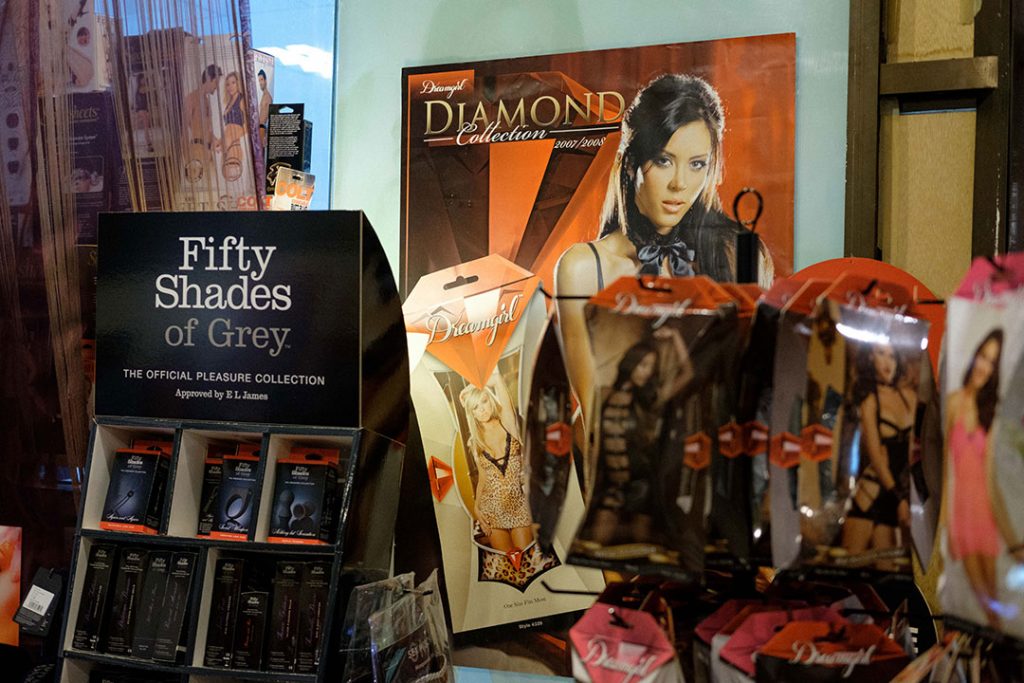 It's in situations like these that guys like Lincoln seem to straddle two roles: that of both retail assistant and sex therapist.
He shares about another customer, for whom too much pornography has resulted in uncontrollable anxiety when it comes to the real thing. As a result, he often orgasms too quickly. The customer had to be told, "You keep thinking about the orgasm, so even before you can give your body time to enjoy, you're already there. That's why you reach so fast."
I then ask about the 'Japanese pornography' regular: "Do you feel like you're making it worse for him when you hear about his problems, then sell him a toy?"
"Ah," Lincoln replies, "In such cases, actually I will tell him that if he really wants to solve the problem, then he needs to stop doing this. I may be losing some business, but sex toys are not meant to replace actual sex."
Sex toys should complement one's sex life, he explains. Some customers use masturbators as practice; to help increase their stamina and consequent performance in the sack. This is fine, because you're using the toy to help you get better at sex.
In contrast, women tend to use sex toys to explore variations of what they like (regardless of whether they have a partner). This observation is shared with me at two other adult lifestyle stores that declined to be mentioned, where I also find out how toys have evolved in the last year or so. Many vibrators now come with settings that can be controlled via phone apps and bluetooth, allowing users to adjust for speed, rhythm, intensity, and so on.
"They all have like 10-15 different functions," Lincoln confirms. Some toys even come in pairs, equipped with Wi-Fi connectivity allowing couples to "connect" with each other from different locations.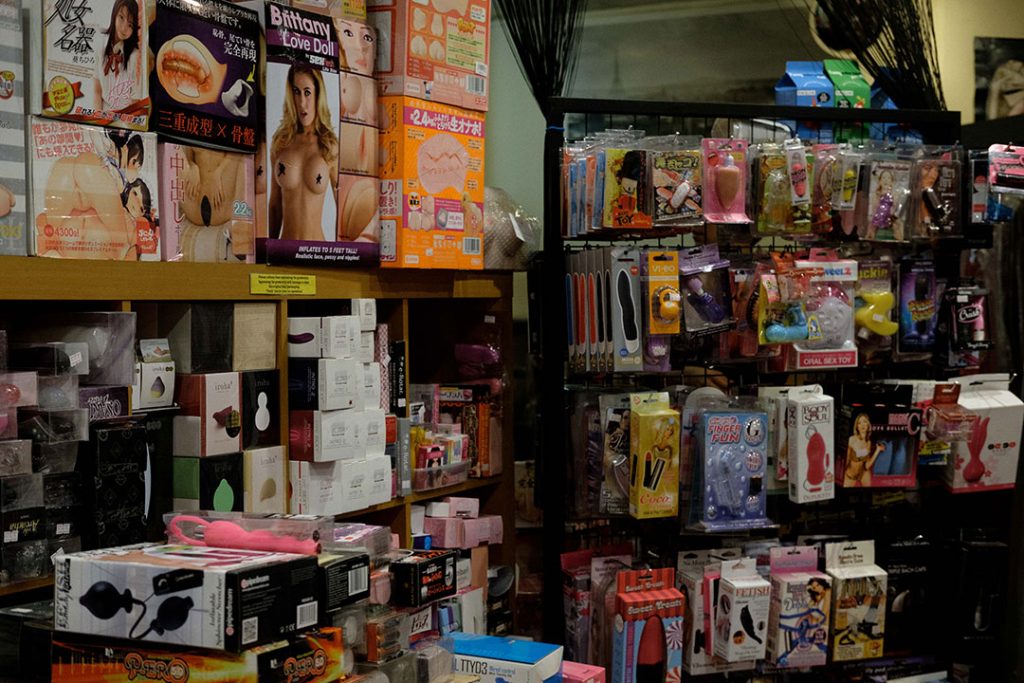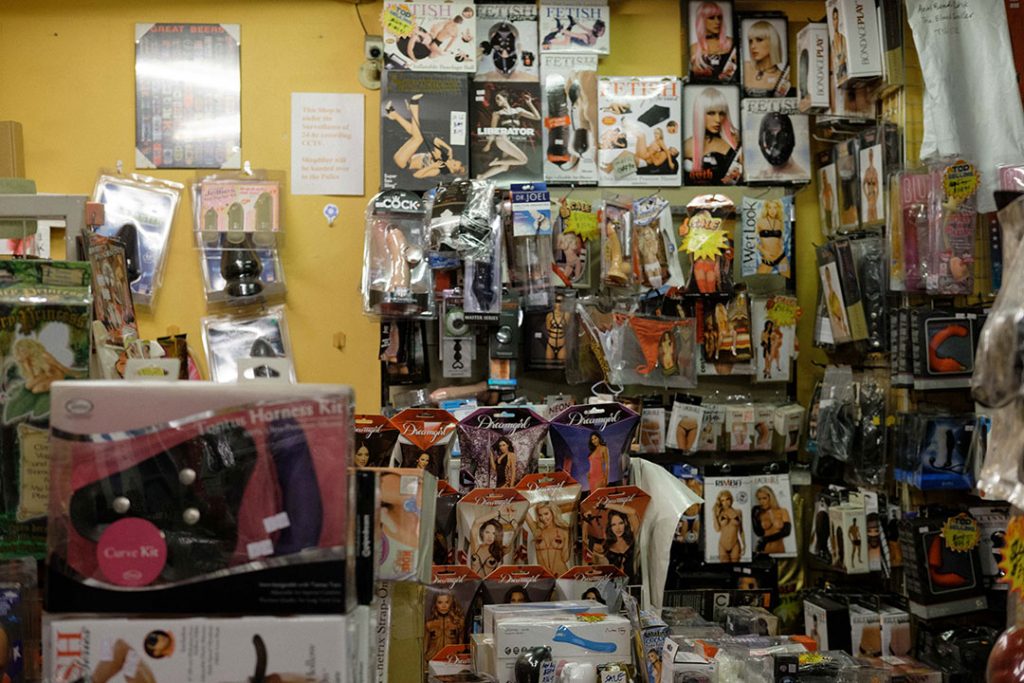 The reality is that masturbation is still seen, in many ways, as sinful. Over time, religiously inflected cautionary tales have been replaced by urban legends describing how choking the chicken will lead to hairy palms. There are even
entire Reddit threads
dedicated to helping one kick the habit, detailing how adopting a wank-free lifestyle is akin to being reborn.
Concurrently, we live in a world where female sexual desire is still stigmatised and seen as threatening. Where women who sleep around or even just appear flirtatious are labelled sluts, men are instead considered charming or champions when they behave the same way.
All these contradicting and guilt-inducing cultural attitudes have come together to manifest themselves in clear ways.
For many guys, a hyper-awareness of having to behave in stereotypically masculine fashion has made sex about numbers, ego, and performance when it should be about pleasure and intimacy. Visiting a sex shop then comes with a kind of shame—as though an admission of one's inability to get laid.
This is unfortunate, because sex toys are supposed to teach you about your body.  
Women, on the other hand, have become the ones who "know what they want and dare to ask for it". In contrast to their male counterparts, more women appear to be developing healthier and increasingly progressive attitudes towards sexual pleasure.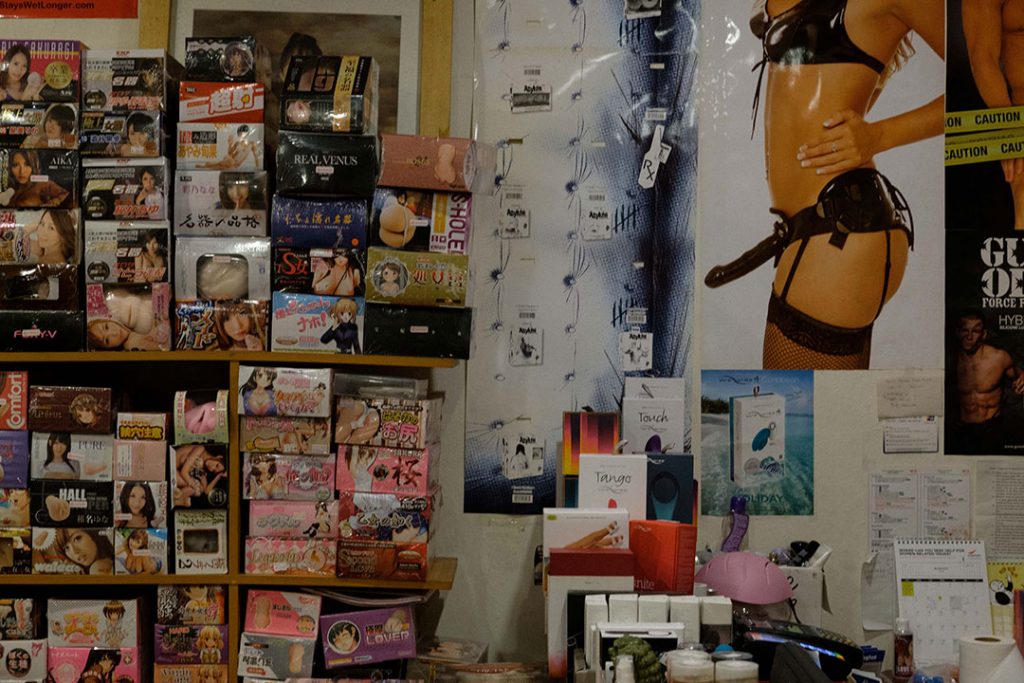 At the shops that I visited over the course of this story, the retail assistants made it clear that sex toys exist to encourage having a healthy sexuality. It's about enjoyment and understanding what you like, not mindless debauchery.
As it is, posters of lingerie models as shopfront decoration have begun giving way to quirky advertising and display cases filled with vibrators. Cultural attitudes will continue to evolve, and one can only hope that we will begin seeing sex and pleasure as natural; things to be discussed out in the open rather than behind closed doors.  
This way, there will be less pressure on all genders to conform to certain kinds of behaviour, freeing them to explore, experiment, and experience their bodies on their own terms. And if adult lifestyle shops and the toys they stock can aid this process, then by all means, please come again.