"Who's your female role model?"
This is a loaded question, one that I regretted asking almost as soon as the words had left my mouth.
For starters, why did I have to qualify it with 'female'? Did I frame my question this way because the entrepreneurs sitting across from me all happened to be women?
The short answer is, yes.
Jamie Koh, 35, Founder of Brass Lion Distillery and the host of the interview venue, spoke up first.
"I get this question a lot," she said. "Another question I get a lot is, 'what's it like to be a female entrepreneur in a male-dominated industry?'"
All three women had ready responses to my generic question, and the rehearsed quality of their answers points to a bigger issue: this convenient media narrative didn't reflect their whole experience as entrepreneurs in Singapore.
By constantly framing their journeys in relation to others (i.e. men, male-dominated industries), the most authentic parts of their story get lost or overlooked.
The same can be said when it comes to locally grown products.
While international recognition from the likes of UNESCO and Michelin are welcome, it does raise interesting questions about what Singaporeans consider 'worthy' of the stamp of quality.
Does validation always have to come from abroad? By external measures of success?
Why can't Singaporeans champion our products on our own terms, based on our own criteria?
Why can't we create an initiative of our own?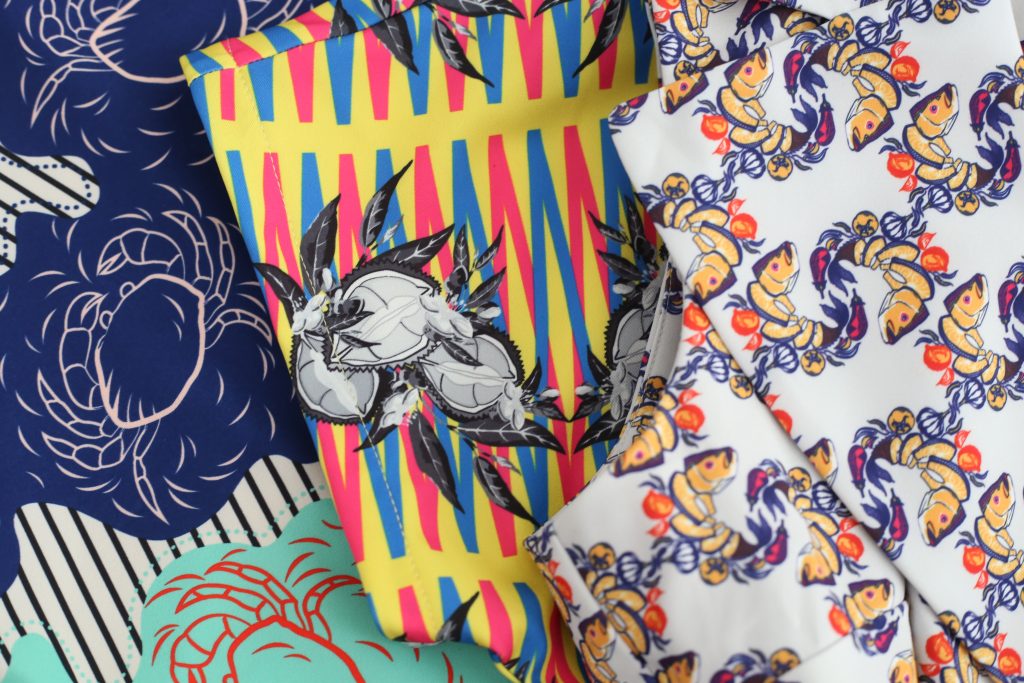 For These Founders, It Starts With Passion
Moving past my initial faux pas, the most interesting thing I noticed about each founder was the differences in their personalities and life experiences, and how this passion became the driving force behind their brands.
Consider Afton Chen, 34, Founder and Chief Designer of local fashion label Reckless Ericka. Her initial goal in starting the label was to make women feel more confident in the way they dressed. On first impression, however, Afton is both shy and thoughtful, which stands in stark contrast to the boldness of her designs.
One example of this is Reckless Ericka's 'festive' fashion line, inspired by different varieties of durian, the King of Unsubtle Fruit, from Mao Shan Wang (猫山王) to Hei Zhen Zhu (黑珍珠). The brand also boasts an entire chili crab and fish head curry design, which is complemented by more classic, timeless pieces named after the regional Masala and Assam.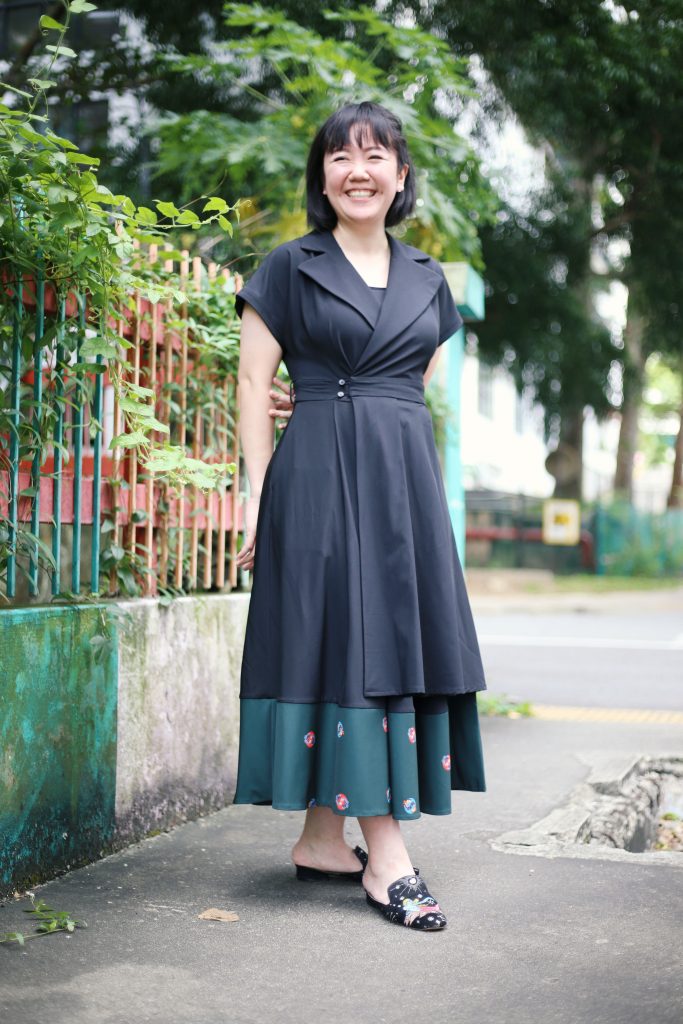 All of this begs the question: who is her alter-ego Ericka and why is she so reckless?
"Ericka is the title character in a book called Whatever You Think, Think the Opposite, by Paul Arden," explained Afton.
"I love how Ericka just does what she feels like doing. Even though she makes mistakes, she learns along the way. She's a person who leaves a strong impression. I want all my customers to feel that way when they wear my designs. Like they can do anything!"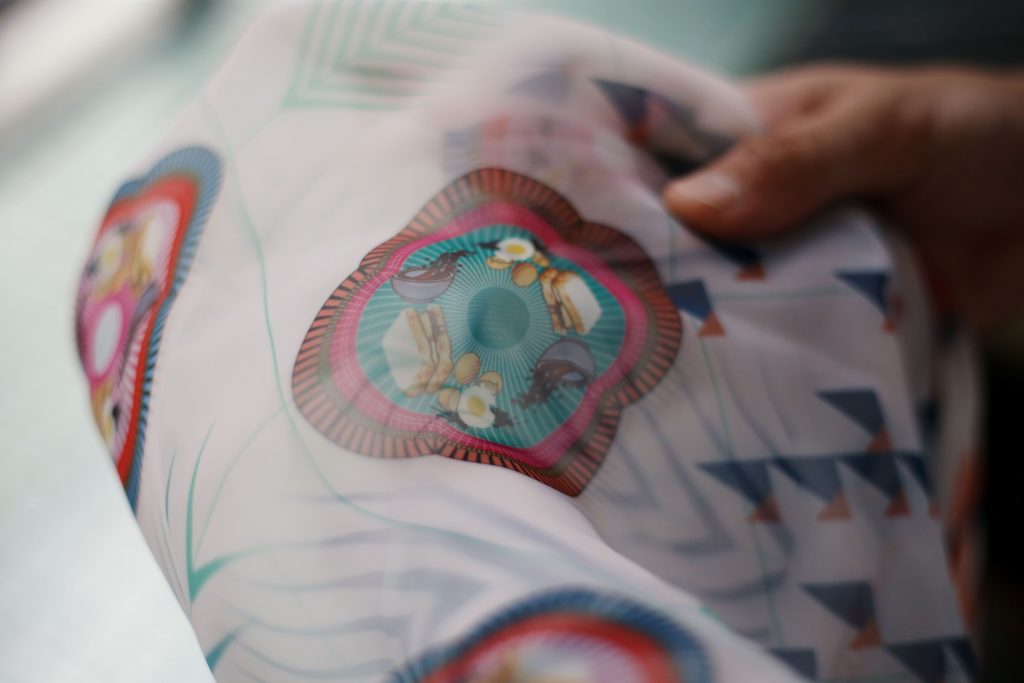 At the other end of a spectrum is Yvon Bock, 42, Founder and CEO of Hegen Pte Ltd, a local baby products designer, and whose shock of red hair and gung ho personality feel like the exact opposite of the product that she sells, one that stresses all the subtle design details that working mothers care about.
At first glance, it can be difficult to tell what makes Hegen's product different from the thousands of competitors on Alibaba (where Hegen occupies the number one spot in its category). But when you look closer, the answer is simply: everything. Down to the smallest detail you can imagine. From the way the teat is slanted, to the way the rectangular bottles are stackable like shipping containers, or how the cap lids are designed to be pressed on with one hand, while the other hand is occupied with the baby.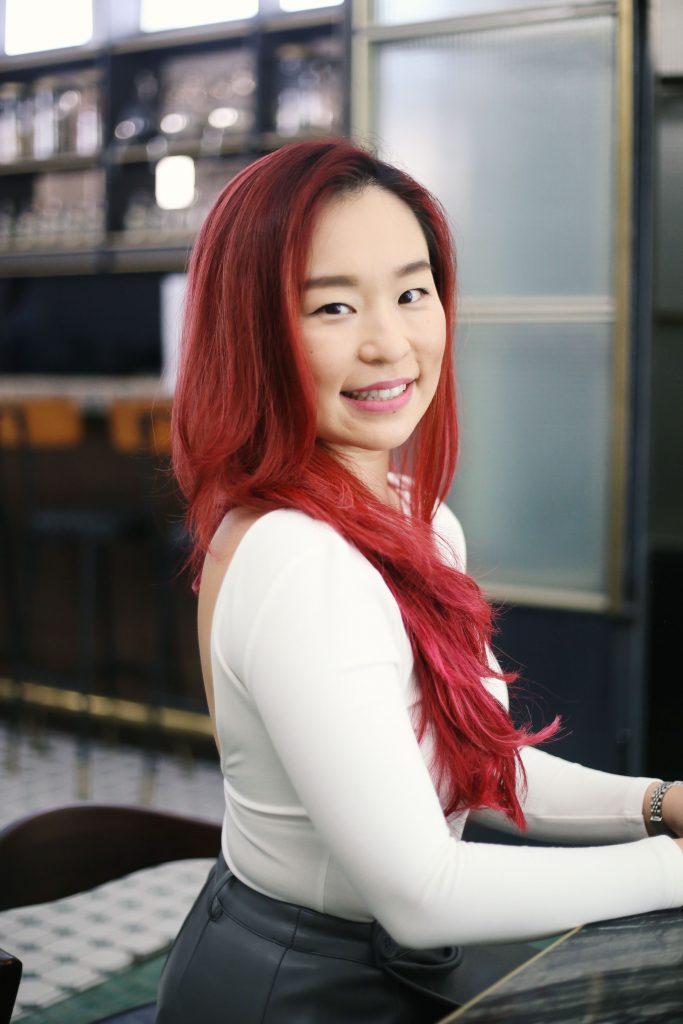 "As a mother of four, I went through ten years breastfeeding. As a working mom for the better part of that decade, I experienced every pain point you can imagine," said Yvon.
"In starting Hegen, I was inspired to use my experience to support working mothers, to empower them to juggle the dual responsibilities of motherhood with that of a career woman."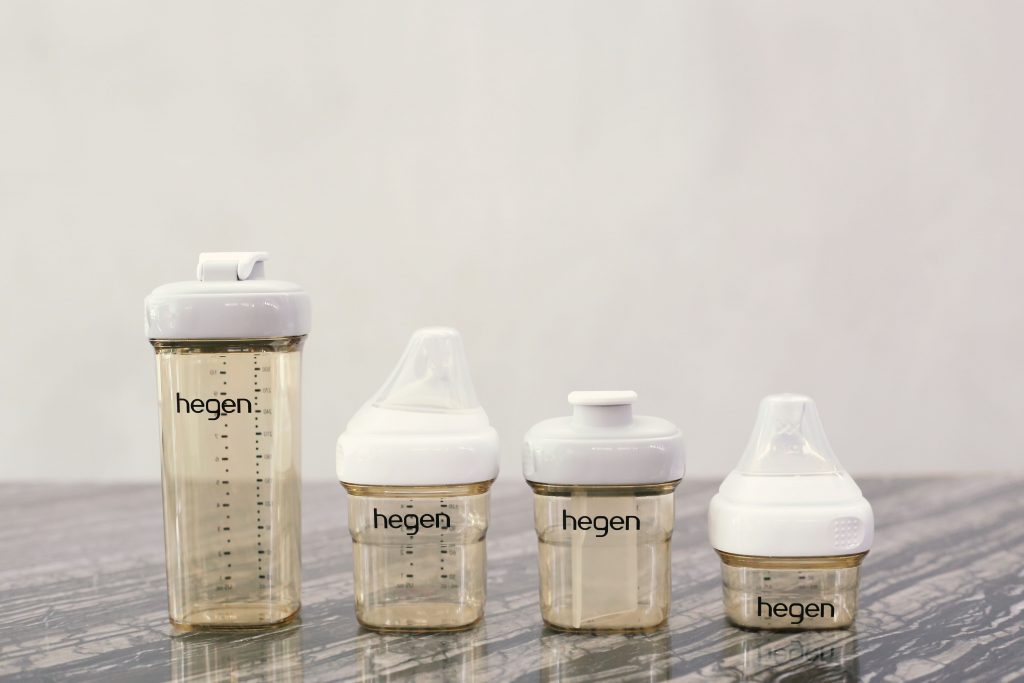 Finally, there's Jamie Koh, 35, Founder of Brass Lion Distillery, a Singaporean spirits distillery with its flagship product, The Singapore Dry Gin. At age 24, Jamie founded Chupitos Shots Bar in Clarke Quay, followed by The Beast Southern Kitchen & Bourbon Bar. From her very first F&B project, her focus has always been on introducing innovative concepts and blazing her own path in Singapore.
"The idea for Brass Lion came about because as a Singaporean, I felt that it was a huge shame that we didn't have a spirit that we could call our own," said Jamie.
"I've been in the F&B industry for over ten years, and I started noticing that there was a slow but growing appreciation for craft spirits. How was the alcohol being distilled? Where did it come from? What's the story behind the spirit? The journey to create a Singapore spirit took me all around the world, from the US, to the UK, and finally to the Black Forest in Germany where I trained under our master distiller, Frank."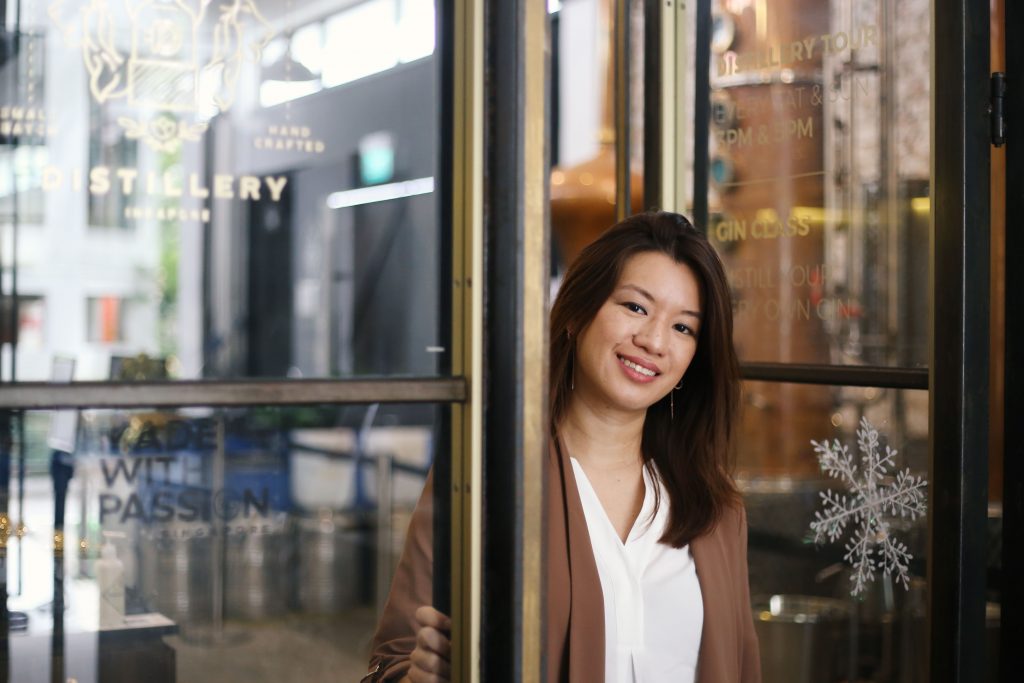 "The Singapore Sling is a very famous cocktail, but we always use foreign gin as the base spirit for it. I thought to myself: why can't we fly our own flag? So my motivation is to spread the brand in Singapore and beyond, and gain the consumer's buy-in of a 'tropical' distillery and gin."
The desire to 'fly the Singaporean flag' is the connecting thread between these three founders: from empowering women to dress more confidently, to supporting a community of breastfeeding mothers, and lastly, to changing the local drinking culture.
As Singaporean brands, all three manage to live up to their 'Made With Passion' monikers.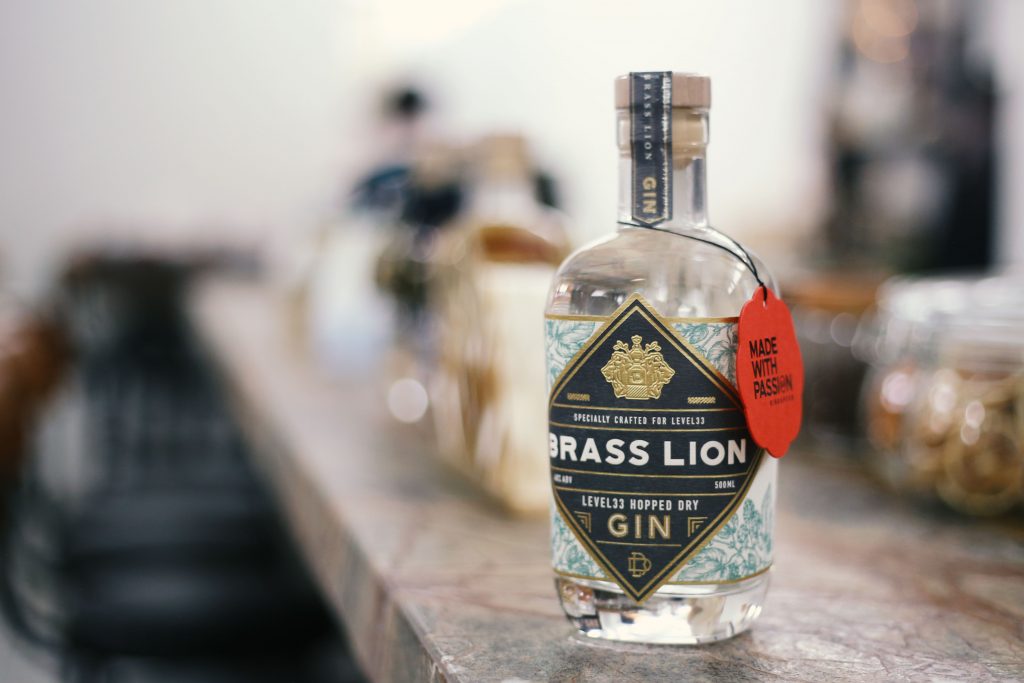 The Entrepreneur's Path is the Loneliest Roller Coaster Ride
Recalling the ordeal of the past twelve months for non-essential businesses, Afton summed it up best: the days were long but the year was short.
When asked to describe the lowest and highest points in their entrepreneurial journeys, all three founders agreed that the lows are too numerous and painful to make a complete account. But on the flip side, humour became an excellent coping mechanism. Because there are times in an entrepreneur's life when you have to laugh to keep from crying.
"This particular low point I'm thinking about was so low, right, that thankfully I was able to come back from it to sit here today!" said Yvon, to peals of laughter.
She recounted to us her rude awakening from being number one on Alibaba to learning that one of Hegen's early designs got leaked.
"I found out in the middle of a trade show, where I saw that a competitor had made a copy of our design. To rub salt on the wound, my team and I had to stand there and watch them win an award for it! It was really one of the worst feelings I've ever experienced."
For Yvon, the moral of this story was to make a hefty upfront investment in intellectual property (IP) and securing the right patents.
For Afton, the pain was self-inflicted.
"We probably expanded too quickly to a second location at an iconic, but expensive, mall," she said. "By the second year, an extension to the MRT line altered the foot traffic, causing sales to plummet. We eventually had to close down the store, at a hefty financial cost.
But it was the failure of that store that led Reckless Ericka to invest in e-commerce early, years before the events of Covid-19. In 2020, their e-commerce sales spiked over 300%.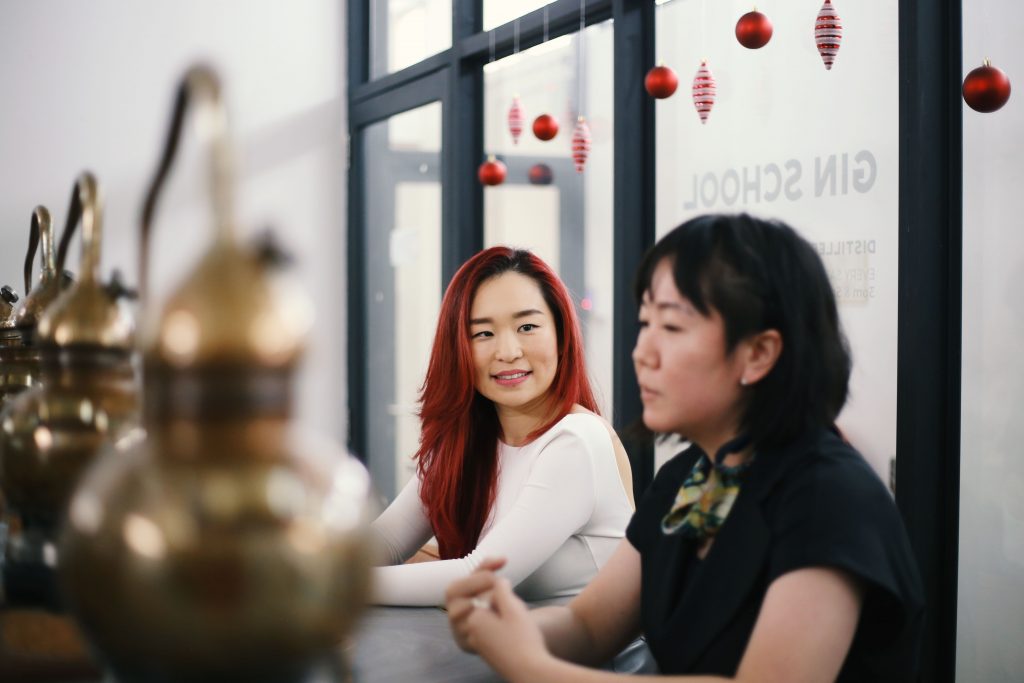 Finally we arrived at Brass Lion, where we were met with a long pause. For Jamie, it's difficult to even choose a single low point.
"Our journey was full of non-stop ups and downs,"" she said. "For a distillery like Brass Lion, there was no precedent in Singapore. So the process of opening turned into a long journey to get the proper licenses and approvals. Throughout those six years, I didn't know whether the business would actually come to fruition at all. I was trapped in a state of limbo."
"Looking on the bright side," she said with a laugh. "After those six years, the uncertainty of the past year felt almost normal to me."
After listening to their stories, it becomes hard to say where success and failure begins or ends, because when you're in the middle of the loneliest roller coaster ride, it all feels squished together: the lows setting up the highs and the highs setting up the lows.
As local entrepreneurs, they have to try and learn their lessons, while enjoying the ride.
Finding the Right Balance Between Work and Life
But there is a downside to passion that few people talk about, which is mental health and work-life balance. In fact, the cost of pursuing excellence is often borne by the founder themselves and the people closest to them.
To tackle these issues, there are no easy answers. But the three women I speak to stressed the importance of communication, compassion and establishing clear boundaries between work and life.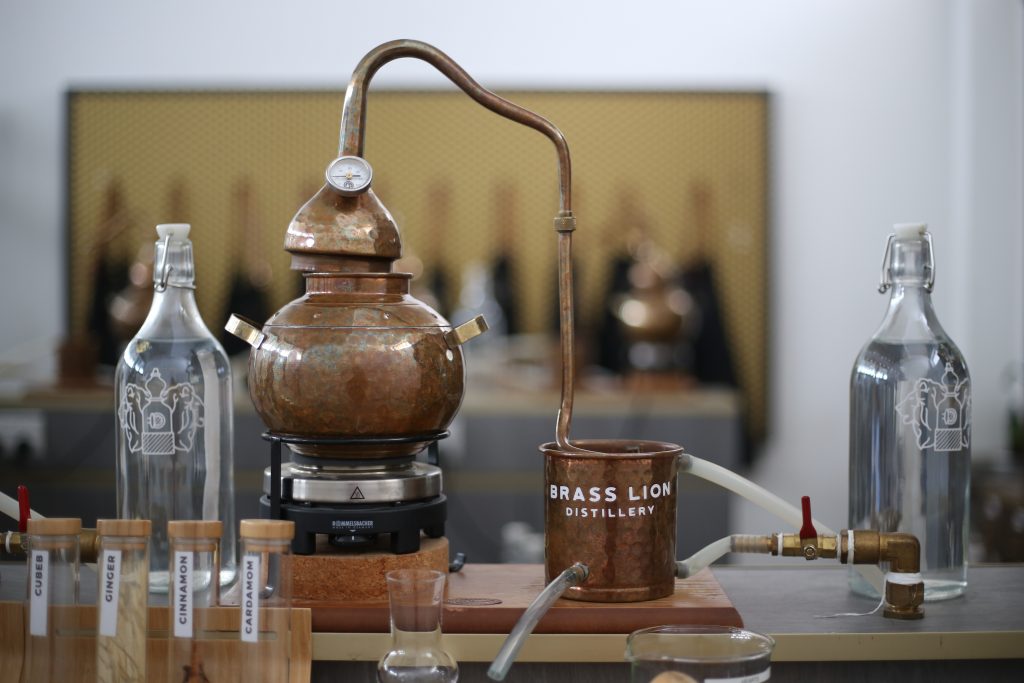 "The toughest part about running a business is that you cannot switch off," explained Afton. "It's like a baby. But at least with a baby, you can still drop it off at your in-laws or at childcare for a few hours. With a business, it's always on your mind. You cannot take a break from it. So it becomes important to compartmentalise between your role as a CEO, a wife, and mother—and actually be present in each of those compartments."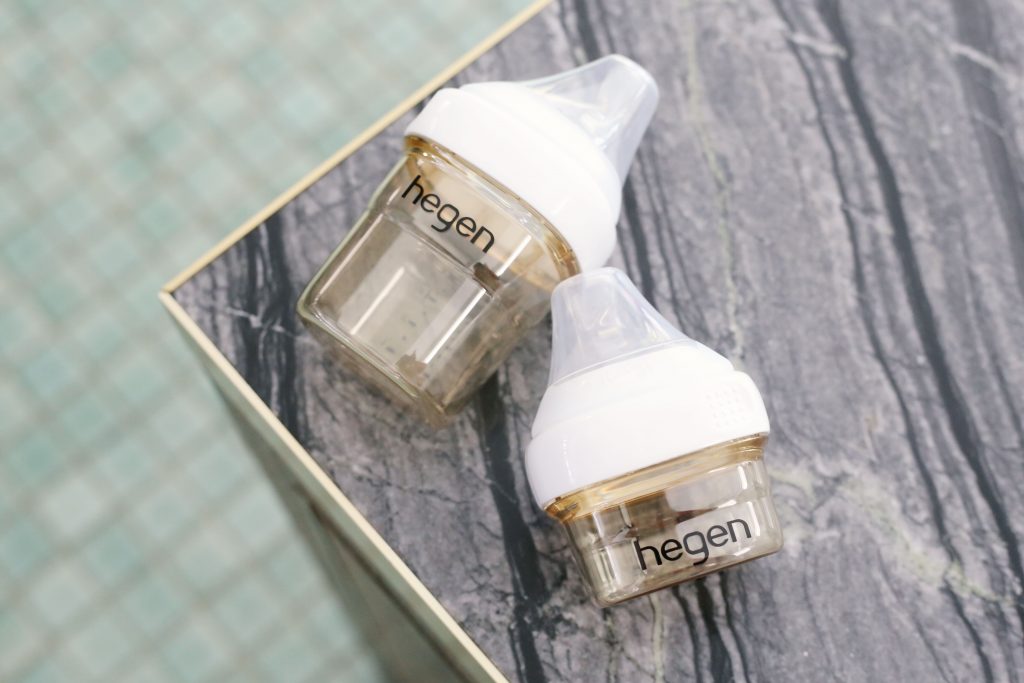 For Jamie, having a supportive community of peers to turn to is important.
"Entrepreneurship is a lonely journey," she said. "But regardless of the industry you're in, we are all going through similar issues. So we can relate to one another on that level."
Finally, it's about being okay with uncertainty.
"We have a lot of self doubt as entrepreneurs," said Yvon. "That never goes away. In the beginning, I had to constantly ask people around me 'am I doing this right?' I needed a lot of validation. But somewhere along the road, someone who gave me a valuable piece of advice: He said, 'just be the boss you want to be. Be yourself. You don't need to put yourself into this box of how an 'entrepreneur' or 'female founder' is supposed to act."
"Since then, I've learned it's okay to be vulnerable. Because, sometimes, by expressing your vulnerability, it actually makes you stronger."
The Courage to Define Your Own Success
What is the 'best' product? Who leads the 'best' life?
Above a certain threshold, objective measures of quality in the products we use become irrelevant. A quality life, by extension, is also a matter of personal taste. It's up to each individual or family to decide what success looks like.
If we keep comparing ourselves to others, then there will never be an end. We will start to lose sight of the reason we embarked on the journey in the first place—whether that's in business or in life.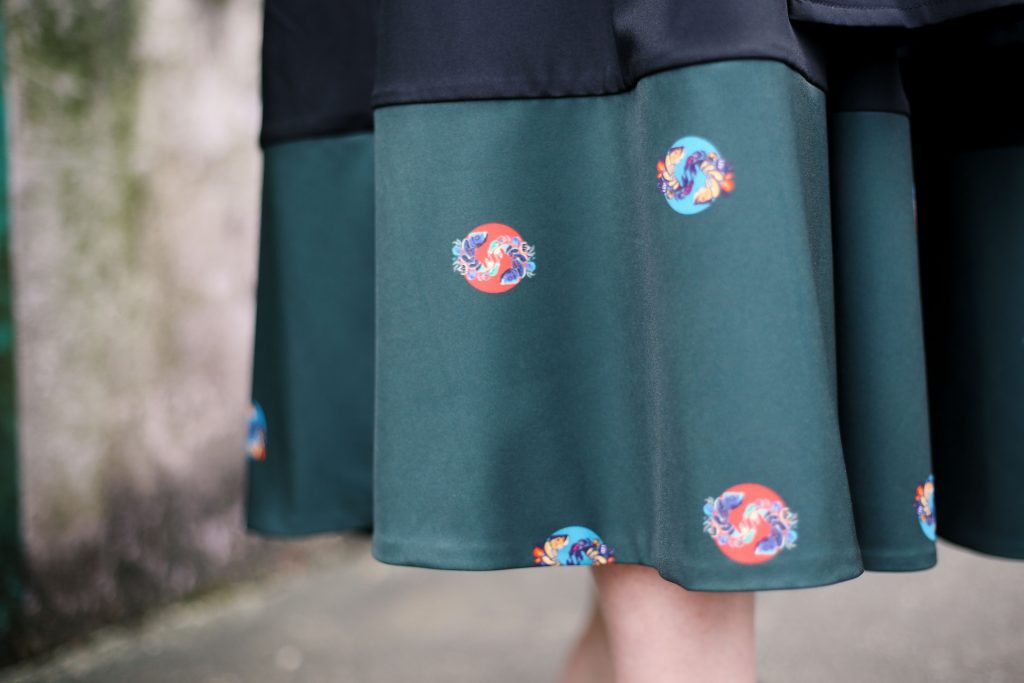 So at long last, I had arrived at a better question to ask: what's your personal definition of success?
"It always goes back to my family," said Yvon. "As long as my family is happy, and my team is happy, then that's enough. Success shouldn't be measured by dollars and cents. It should be measured by how big of a difference I've made on people's lives."
"Pursue your passion and stay true to yourself," said Afton. "But have the inner peace to take the journey to its natural conclusion. This can mean growing your business, but it can also mean giving it your best shot, but coming up short. Be reckless, but have that peace of mind going in. To accept success or failure on your own terms."
"I started Brass Lion because I had the urge to create something new," said Jamie. "Success to me is about doing interesting things, and leading an interesting life."
"How do I measure this? After a certain point, you can't. Something inside you just has to know. And you have to believe that the rest will follow. The rest will work itself out."
This story was brought to you by the Singapore Brand Office.
You can check out the local brands mentioned in this article via the following links: Brass Lion Distillery, Hegen, and Reckless Ericka. You can also support your favourite local brands at Shopee microsite for other Made With Passion Brands.
The Made With Passion campaign is a joint initiative by the Singapore Brand Office and the Singapore Tourism Board, supported by Enterprise Singapore to celebrate local brands and the Singaporean spirit. Made with Passion hopes to encourage local brand owners and Singaporeans to pursue their own dreams, and turning possibilities into a reality for a better Singapore.
Carrying the Made With Passion brand mark allows brands to signify their strong connection to Singapore and their unwavering passion.
Discover the full list of local lifestyle brands with Made With Passion and be inspired by their stories @madewithpassionsg.