When the demands became too much for him to shoulder, Abdul Aziz, a young exec at the time, tendered his resignation even though he had no other job offers. By then, he had worked for over a decade in the management of two popular shopping malls in Orchard Road. However, he had noticed that the scope of his work, which included managing the security, administration and housekeeping of these malls, just kept increasing over time.
"More and more duties were assigned to me, to the point where they totally outweighed what I was being paid," he recounts.
The youngest of seven siblings, the 43-year-old spends a lot of time caring for his elderly mother, who lives near him.
"Of course, I was worried about my finances as I have to make regular payments for my flat and provide for my mother," he shares.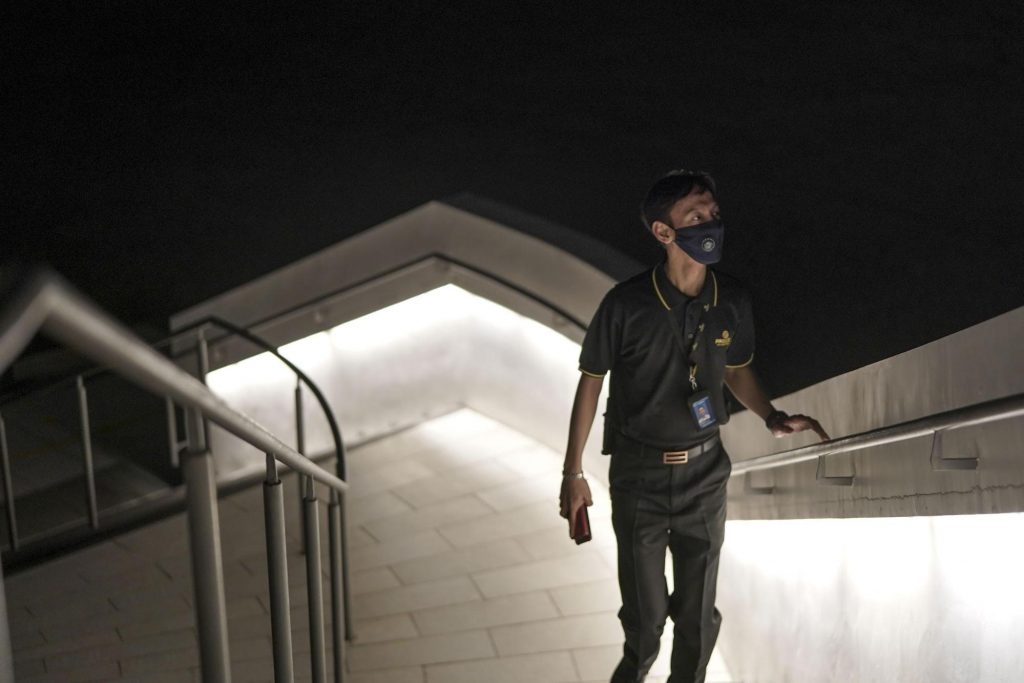 Trading His Button-Downs For A Badge And Uniform
Fortunately, Aziz found a job as a Senior Security Supervisor with Prosec, a local security agency. A self-described "man of many skills", Aziz had already been trained by the Singapore Police Force and Singapore Civil Defence Force and possessed a security licence. Coupled with his experience in managing properties, his breadth of expertise made him the frontrunner for his current role as a Senior Security Supervisor.
When he started work in March 2020, Prosec deployed him to D'Resort, a well-known resort located within the Downtown East entertainment hub in Pasir Ris. D'Resort is currently functioning as a quarantine facility. Even though his shifts are long, he is glad he made the mid-career switch and is much happier than when he was managing shopping malls.
He begins his shift by ensuring a comprehensive takeover from the previous shift's duty personnel. Daily shifts are from 8.30 AM to 8.30 PM, then 8.30 PM to 8.30 AM. After the personnel from both shifts discuss noteworthy happenings and to-do lists if any, Aziz sends a report to Downtown East's management and to his agency.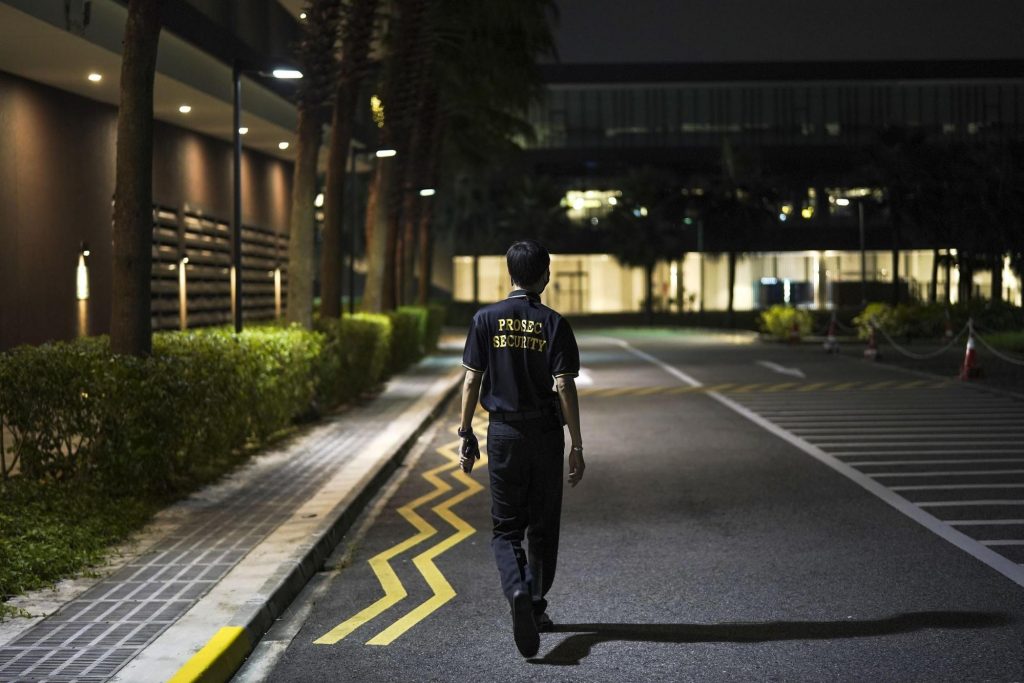 For the next 12 hours, he is the primary protector of this resort-turned-quarantine facility. Like a hawk, he watches the camera feeds of the resort grounds, and looks out for his two subordinates as they patrol the premises.
The night I visited him at work, his three-man team was closely monitoring the grounds until sunup.
"I have to remain vigilant and investigate any uncertainties that I spot," he says.
Closely monitoring every square inch of D'Resort isn't a cakewalk. When ambulances transport possible Covid-19 cases to D'Resort for quarantine, Aziz is on high alert. He feels a sense of purpose overseeing these delicate transfers.
He says that he is very lucky that his co-workers are all team players who make no bones about working diligently to keep D'Resort safe and secure.
"We frequently have to deal with delivery trucks that haven't been authorised, and Grab drivers whose patrons pinned the wrong pickup location."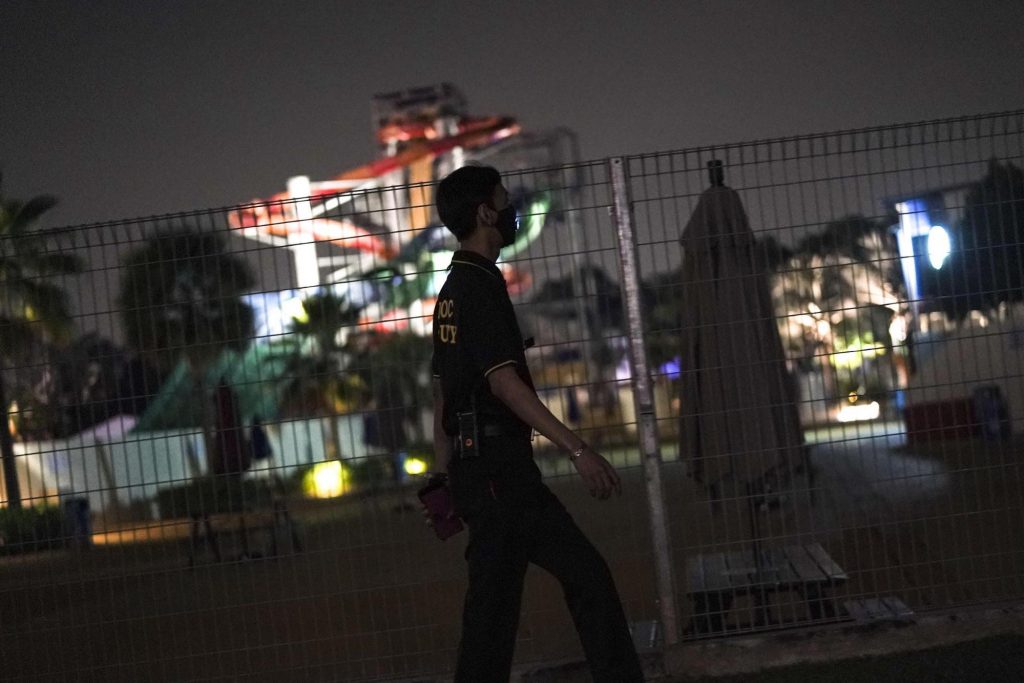 A Wide-Eyed Learner
Aziz loves amassing new knowledge, sharing that he has attended all kinds of upgrading courses. "I used my SkillsFuture credits to attend a few certificate courses and I also have a supervisor certificate in security," he tells me. Aziz has also attended several other courses on subjects like IT and administration, which he calls his "backup plan" if he is ever retrenched.
When he joined Prosec, however, he was informed that his supervisor certificate in security was no longer valid, due to a revision in the system. Fortunately, the cost of the new security course that he would attend was fully covered by SkillsFuture subsidies and funding support under the Workfare Skills Support (WSS) Scheme.
"I look forward to receiving more relevant training, such as learning how to operate security drones and upgrading my IT skills. This is important because security technology is constantly advancing.
The WSS scheme encourages lower-wage workers across industries to upgrade their skills and increase their employability. As employees like Aziz undergo continuous training, the scheme supports him with cash awards and his employer with absentee payroll support.
While some might view the security sector as lacking in career progression and lowly paid, Aziz assures, "security professionals are better paid nowadays. It's not like the old days."
As Aziz climbs the career ladder, he will also be earning higher wages, as mandated by the Progressive Wage Model (PWM). The PWM was introduced in 2014 to combat cheap sourcing, stagnating wages and high turnovers in sectors like security. As employees like Aziz broaden their skill sets, employers are encouraged by the PWM to promote them accordingly, entitling them to higher salaries.
"My bosses try to interest me in attending more courses, which will not only upgrade my skills, but also increase my pay according to my skill level."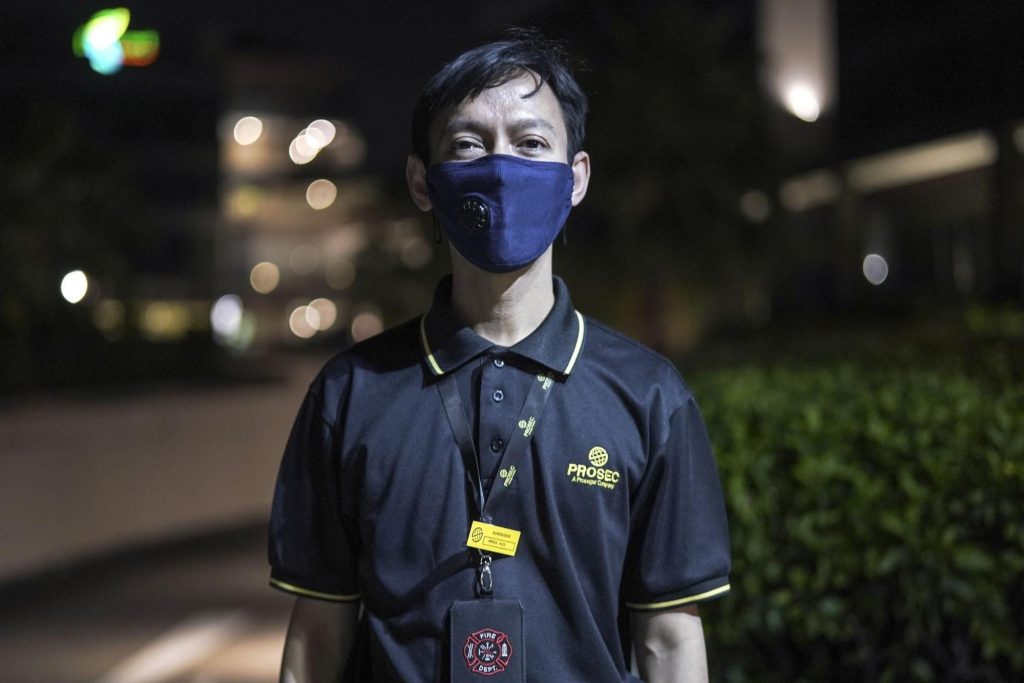 Finding His Calling
"When I am able to help someone in need, it makes me feel good. When we encounter individuals who are seriously hurt, our quick thinking is vital," Aziz explains.
Whenever he comes across an accident, the best course of action usually comes to him quickly and instinctively. He vividly recalls when a man was slashed multiple times in the head at his former workplace: "It was the swift reaction and sharp decision-making of the personnel on duty that saved that man's life. They took off their shirts and wrapped it around the victim's head to stop the bleeding."
"In this line of work, every situation is an out-of-the-box situation," he quips.
"What I like best about my job, is that as I become more experienced, I grow more confident in dealing with different scenarios."
When Aziz left his office job in 2018, he took up temporary jobs while searching for a direction in life. During this period of reduced income, Aziz was surprised to receive financial support in the form of Workfare from the government. "Workfare even gave me a Workfare Transport Concession Card." In 2020, Aziz also received the Workfare Special Payment of $3,000.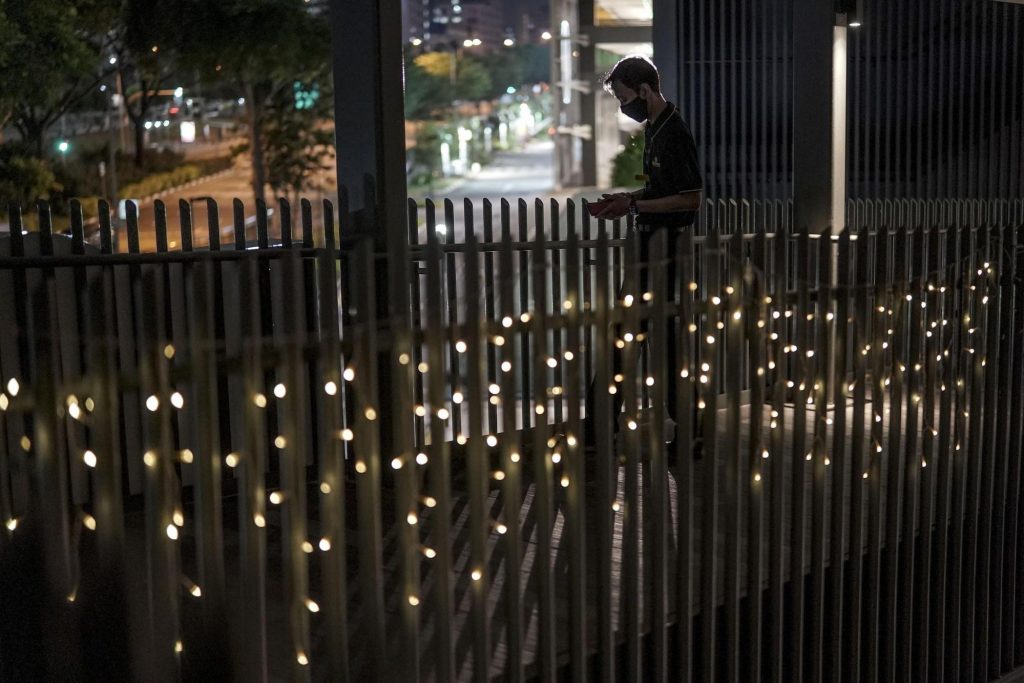 Since getting back on his feet in 2020, Aziz has become the one providing directions: "When people can't find their way, they approach security guards first. Front-liners like us get to meet people from all walks of life, who are finding their way around the premises. Sometimes, people who approach us aren't looking for directions, but just for someone to talk to."
Aziz observes that his interactions with various people while helping to solve their different issues, has "helped him grow wiser and more self-assured". In his opinion, "that experience is far more valuable than formal education."
When hardships outweigh their rewards, most people choose to jump ship to a higher paying industry or employer. Aziz, however, chose happiness.
"I was once a white-collar worker; I've been there. I don't feel the need to be promoted, so long as the amount I receive is enough for my daily necessities and covers my bills. These days, I don't feel stressed out and my pay lets me live comfortably," says Aziz, who encourages his peers to be smart with their money.
He treasures the time he spends with his 70-over-year-old mom. Ever since his dad passed away two years ago, he's made more of an effort to keep her company. On his days off, he brings her out for a meal.
"She doesn't look down on my job. She is happy and she feels secure because I am financially secure. If she wants to go somewhere or visit someone, I know that I can bring her there on my off days. I like being there for her; I'm like her 'Last Action Hero'," he remarks with a laugh.
Aziz isn't the only one who found happiness in his new career. He says, "I'm not the only one. I've had bosses from white-collar occupations too, who left their lines of work and found happiness in frontline work."
At the end of the day, for Aziz, the key to finding his calling lay in job satisfaction.
"Regardless of my occupation, I always want to gain more knowledge. I took on this job because the pay and job satisfaction match the work."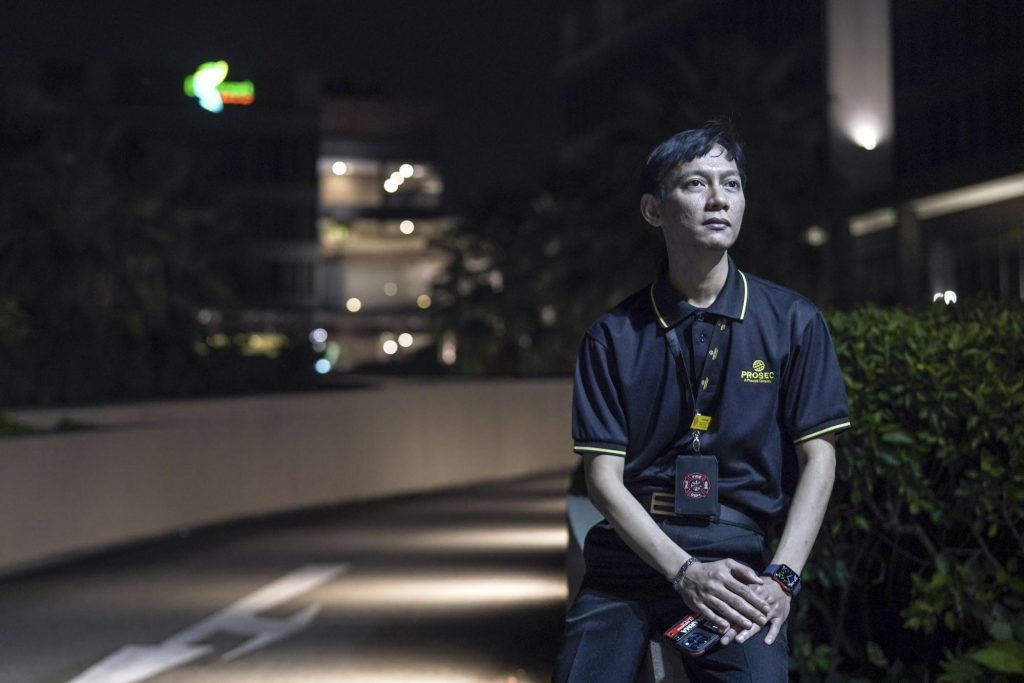 This story is published in partnership with the Ministry of Manpower.