Text by Mark Tan with contribution from Natasha Rosli. 
Love, if you're lucky, comes easy. You take the straight route through school, get a job, meet a nice guy or girl and the rest, as they say, is history.
But it can also be decidedly more complicated.
For some, it goes beyond just finding someone who will love you back.
"Tying a woman up really turns me on," Alex tells me in between sips of Corona. He says this confidently and without embarrassment. I look for signs of hesitation that his 6-foot frame might belie, but I find none. This is a man who is comfortable in his own skin. More so than I might imagine myself to be.
This is unsurprising if one considers the fact that he has been a practising Dominant (or Dom) for the past 15 years. [Editor's note: You can read up on Doms & Subs here.]
Alex, or Master Alex as the BDSM community calls him, is one of the most well-known personalities in Singapore's BDSM & fetish scene. A self-professed Shibari master, he's an expert in the ancient art of Japanese rope-tying. To the mainstream public, this is known as bondage.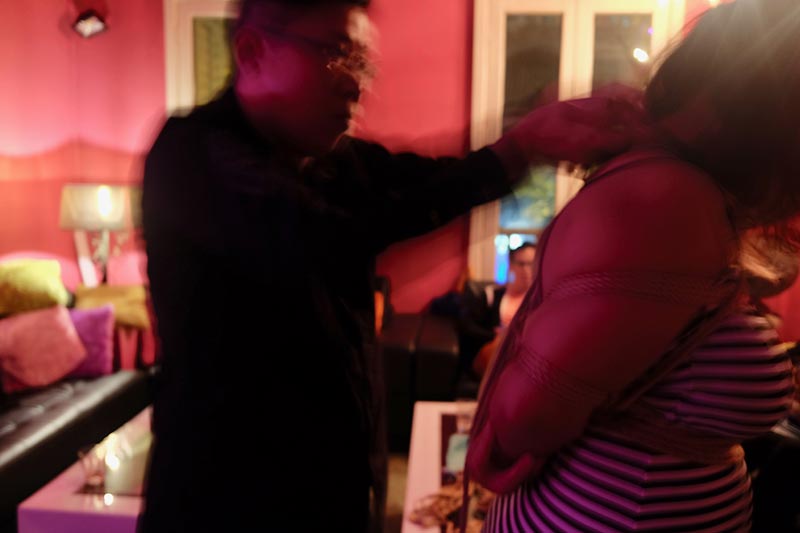 Fast forward a few weeks and I find myself at Munch, a social gathering for people interested in BDSM. I arrive imagining some crazy, hedonistic sex party in a basement or dungeon. But the event, which takes place in a famous gay club along Neil Road in Singapore, seemed almost as mild as Sunday brunch (if you can look past the guy getting spanked).
At about 10pm, Alex arrives at the club.  I catch him for a quick chat before his rope-tying demonstration.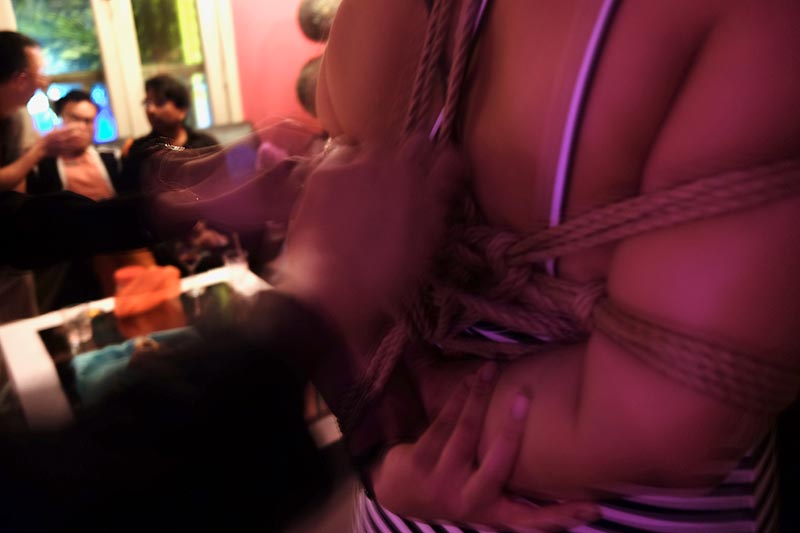 "I've had Submissives (Sub(s)) who asked me to hit them really hard, like till they're black and blue," Alex confesses. "But to be honest, this doesn't do it for me. What really turns me on is being in control of a woman's pleasure; being able to control her orgasm".
While some people are into pain, Master Alex, it seems, is into pleasure. Specifically, his Sub's pleasure. His kink involves being completely dominant over a willing Sub, play sessions that often include tying, gagging, and spanking.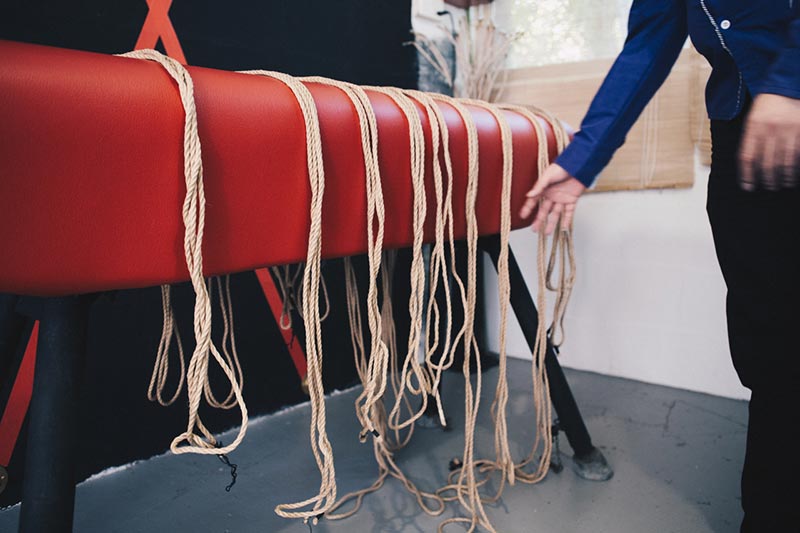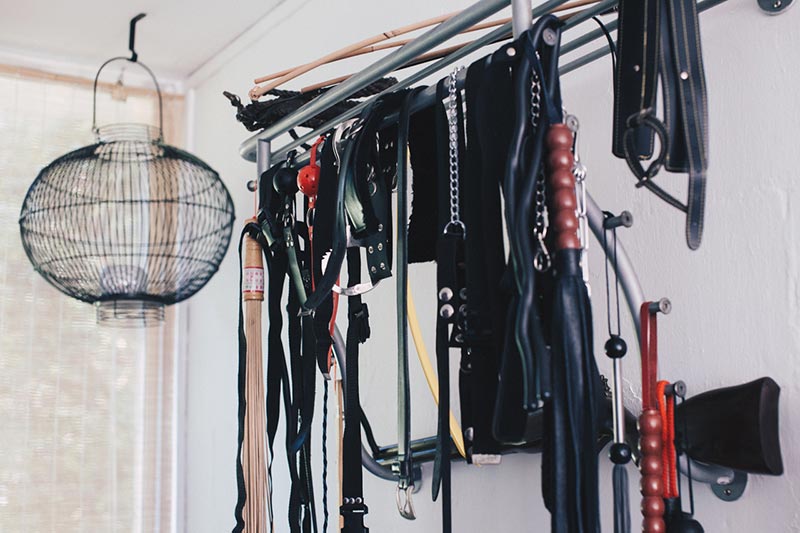 "While most sessions end up in sex, it doesn't always happen", Master Alex explains. "I've been practising rope tying and bondage for the past 15 years. Like most guys who are into this lifestyle, porn was a major influence. For me, it all started when I first watched a Japanese bondage porn video on my Uncle's television."
Instinctively, I don't buy this. Surely, I think, he must be into bondage because of some psychological trauma he isn't telling me about.
But no. This is seems to be the sum of his story: As a teenager, he caught a glimpse of bondage porn, and he got an erection.
And control, it seems, is central to this fetish.
For example, Master Alex has a strict code of conduct for his Sub to follow. He expects her to be on time when meeting him, and to greet him before the start of every meal. Failure to observe these rules results in punishments, which range from being locked in a cage to being made to stand in a corner for hours.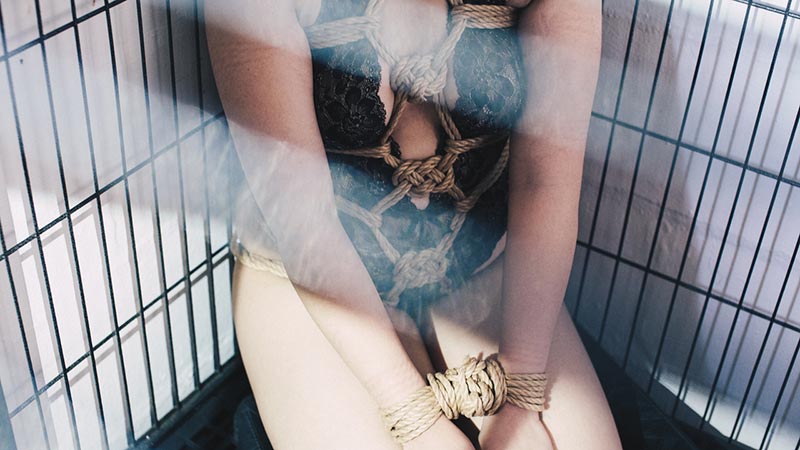 Yet there's a difference between wanting to control someone and knowing how to do so in a way that's pleasurable. Like most things in life, being a good Dom is possible only with experience.
"The line between pain and pleasure is thin, and good Doms will be able understand what their Subs want out of a play session," Master Alex says. "When people ask me for advice on how to become a Dom, I will always ask them to first consider what they want out of this lifestyle. What turns them on? Everyone has different kinks, and being a Dom is not for everyone. Not everyone has the personality for it."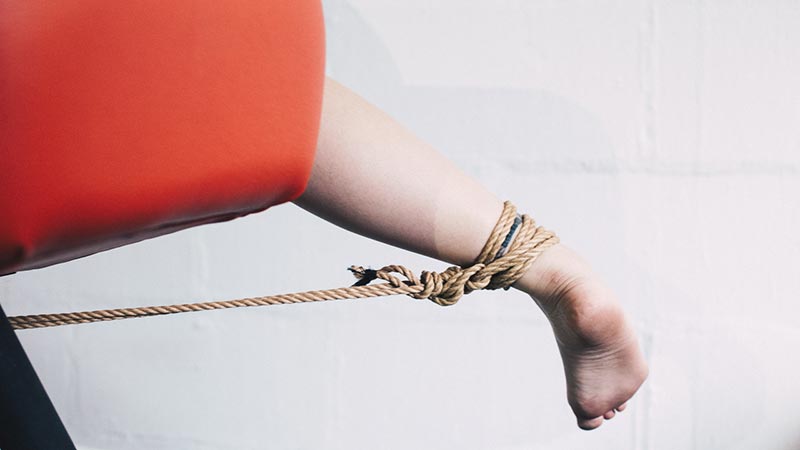 I initially found this a little warped. At the same time, I realised just how harmonious a Dom-Sub relationship can be. Subs are turned on by a loss of control. For all intents and purposes, they want to be dominated.
Doms, on the other hand, get off on dominating someone. Few relationships are as explicitly mutually beneficial.
And at least for Master Alex, the relationship involves more than just sexual expression.
"When I get together with a Sub, it's an exclusive relationship. I have feelings for most of them, including the current one whom I've been seeing for the past 6 months," he tells me. "I once had a Sub that I really loved. We were together for three years and I wanted to marry her, but things didn't work out."
He goes on to explain that he only gets together with Subs that he has chemistry with, and that outside of the bedroom, their relationships function just like any normal relationship. They go out for movies and dinner dates, and share their lives with each other.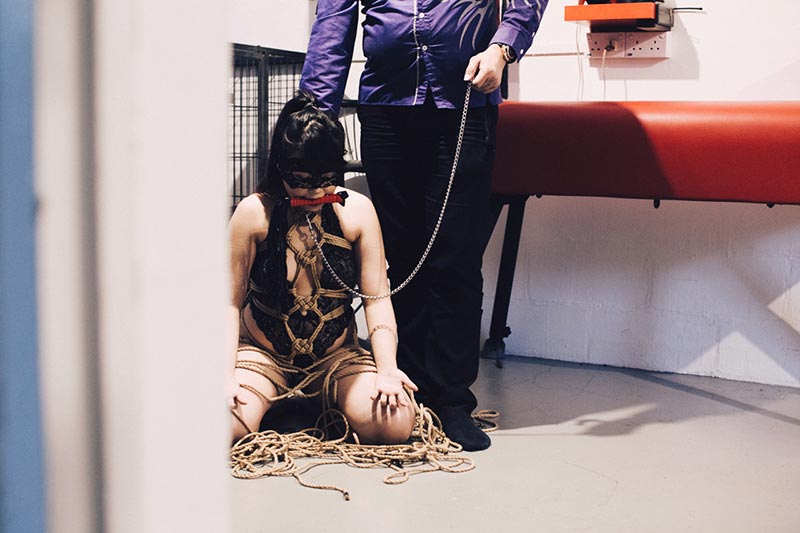 That's when it struck me. Putting aside the chains, whips, and ropes, could it be that this was just a man looking for someone who gets him?
"I'm currently married with kids, and my wife doesn't know about my BDSM lifestyle," Master Alex eventually reveals. "I've tried to tell her, but she doesn't believe me."
To him, I realise, BDSM isn't a side hobby to be indulged through the occasional porn flick. It's central to who he is. Unsurprisingly, he tells me that his marriage is on the rocks, and that he and his wife are only staying together so that they can keep the house.
"This lifestyle (BDSM) is a big part of who I am. When I married my wife, I didn't yet understand it completely. I thought I could separate the two, but at the end of the day, it's difficult."
a lot of our behaviour is guided by the need to fill voids in our lives
He's never been close to his parents either. His mother stays in Malaysia, and his father went to prison when he was young.  He goes on to say that he's never been close to his family, "So I guess that's why I tend to invest a lot of emotions into the Sub(s) that I'm with."
While it might be simplistic to attribute his search for love in the BDSM community to a lack of family closeness, it gives me insight into why most of his relationships with Subs are exclusive.
The fact is that a lot of our behaviour is guided by the need to fill voids in our lives. We try to make up for what we lack, and seek out the things that appear to complete us. In Master Alex's case, it's intimacy, albeit of the right sort, that he desires.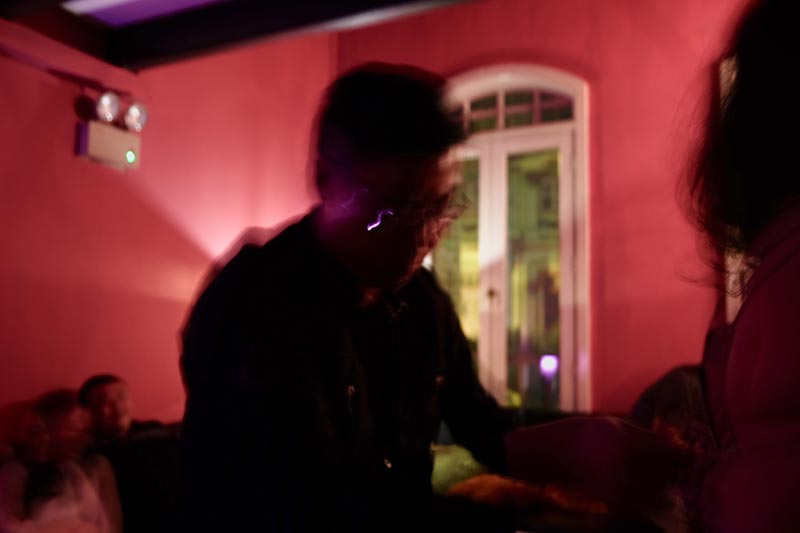 If being able to express himself as a Dom is central to who he is, it would make sense that only someone from the BDSM community would be able to truly understand him and give him love that he desires.
At the end of the day, we all look for different things in relationships. Some of the things that we like might seem absurd or completely crazy to other people, but they're absolutely normal to us.
Master Alex's search for love is no different from ours; it begins and ends with finding someone who sees "normal" the same way that we do.
"My goal is to eventually find a Sub I can marry. That will make me complete. I will be happy." Master Alex declares at the end of our conversation.
I hope he finds what he's looking for.