Photography By Maisurah Hamid
Ask any S'porean gamer where they picked up gaming and chances are, there will be LAN involved.
Because for a certain category of S'porean guys who grew up in the early 2000s, in the dying days of dial-up and Yahoo Mail, gaming is forever and will always be associated with what the Straits Times calls a cyber cafe, and what any normal gamer would call a LAN shop.
Not the well-lit LAN shop of today with its Razer mouse and curved screen, but the old-school LAN shop—a dark room where torso-sized Blackshot posters block out all daylight and a staff who made everyone sign up for membership.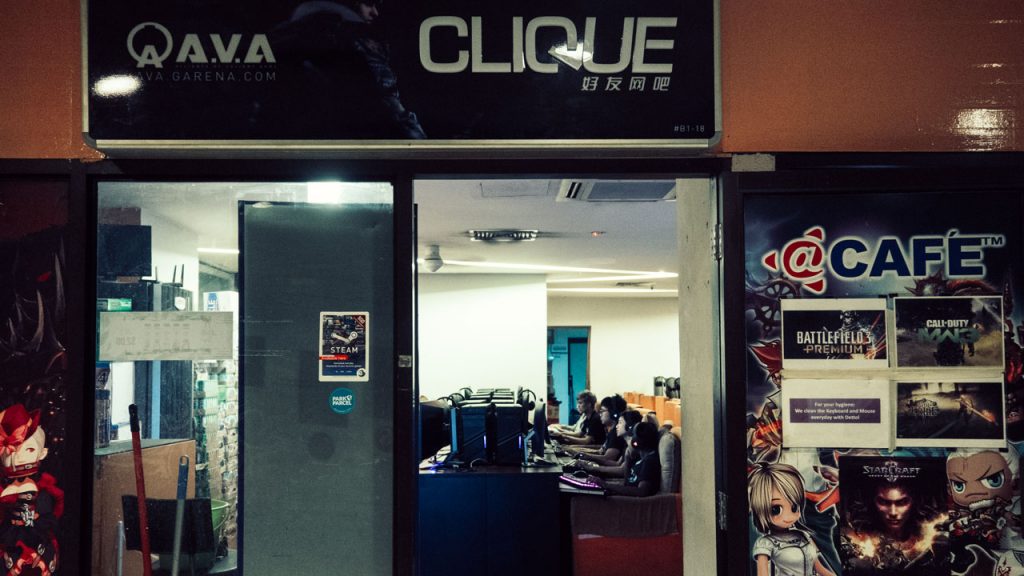 Speak to them of gaming, and they will talk of 3-hour discount rates, of Hamachi, of WC3 custom games, and crackdowns by discipline masters who treated LAN shops like opium dens.
They will remember not only the games, but the specific overlapping epochs of LAN gaming, from early reign of CS1.6 to the perpetual imbalance of Garena DOTA to the runaway success of Left4Dead— a game so popular that for a time, every shop in Singapore was filled with ear-piercing screams of TANK TANK TAAAAANNNNK.
Even though I arrived to the scene rather late in 2006, I count myself proudly amongst their number. Nothing brings me back to my student days like the sweaty aroma of an unwashed computer chair and broken headsets screeching like cats into one ear. Some people look back on their teenage years and fondly recall youthful romances. I look back and recall with the same heartache skipping school to hand over my I/C for $1.50/hour.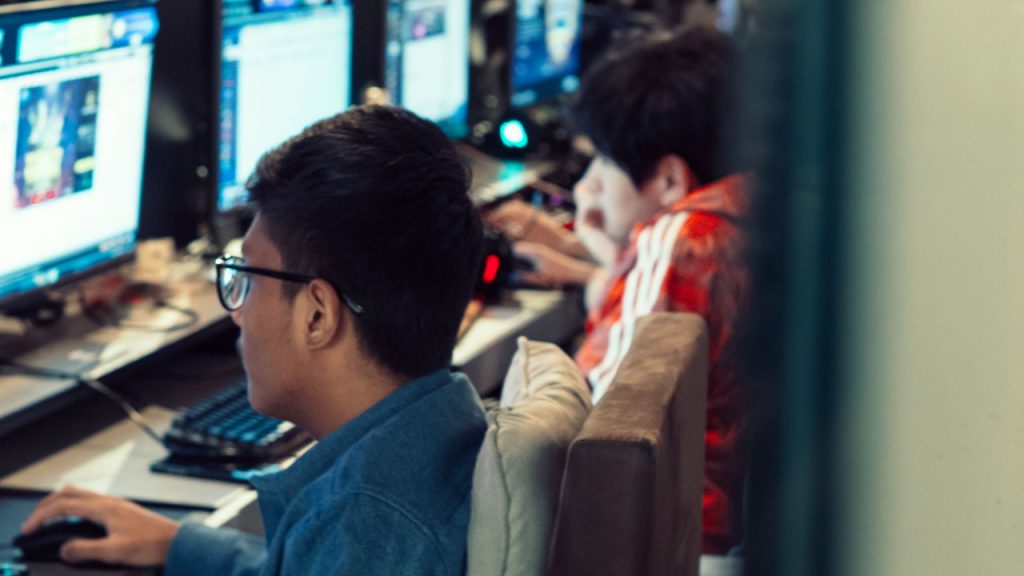 For better or worse, it was the path that my friends and I chose; a life of bouncing from LAN shop to Macs to Bubble-tea to more LAN; a life of not just Treants and Boomers, but also of laughter, tears, and camaraderie.
I recall the first time we beat L4D2's Bridge Finale on Expert Difficulty—we embraced each other like long-lost lovers. And then celebrated with an extra-large Chocolate Bubble Tea.
Given my past emotional investment, the shuttering of a LAN shop that I once frequented naturally causes me grief. It feels like an eraser rubbing away past lives and personal history, like turning the page on a chapter I wasn't quite done with.
However, this sadness is also tinged with guilt because I seldom visit LAN shops anymore, and if I do, it's often out of nostalgia or happenstance.
So I often wonder: are LAN shops living on borrowed time as so many gamers seem to think? And if so, what does it mean for the thousands who practically grew up in them?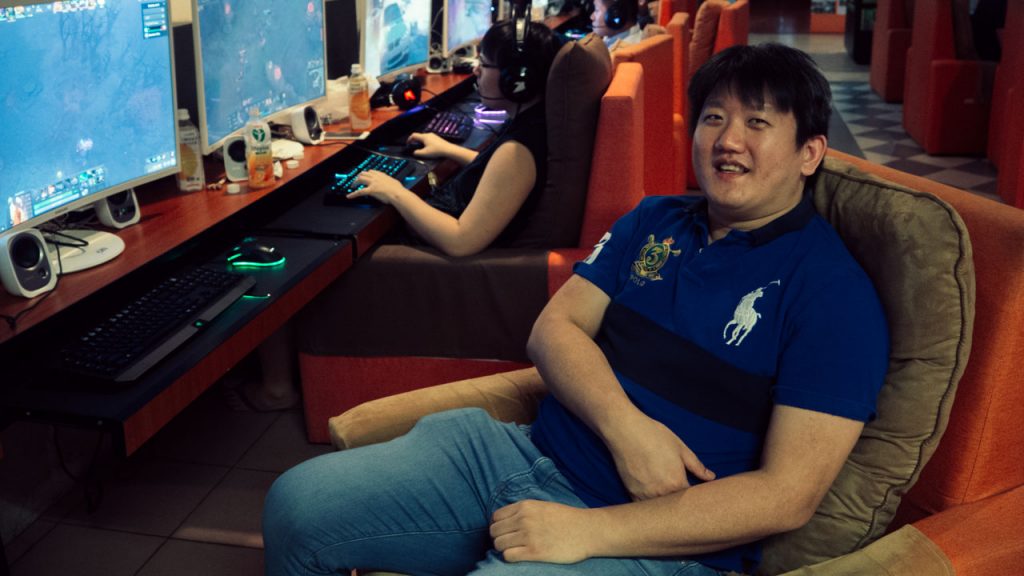 According to Mr. Brighton Yap, owner of Clique Gaming Cyber Cafe, the answer is complicated.
Clique is located in the basement of Parklane, the unassuming six-storey mall next to POMO that serves as Singapore's unofficial LAN mecca. Don't let his new mechanical keyboards fool you, because Brighton started Clique almost 15 years ago in the same location with just 20 computers, in the era when DOTA was just another Warcraft 3 mod amongst hundreds.
Originally a music teacher and WC3 competitive player in the same clan as iceiceice, he saw a future in gaming and took what he calls a 'leap-of-faith' to open Clique.
"At that time, there was no competitive scene to speak of. No prize money. DOTA was just beginning but I did not join them," he says.
"Obviously, I was wrong," he then added, laughing at his historical lack of foresight.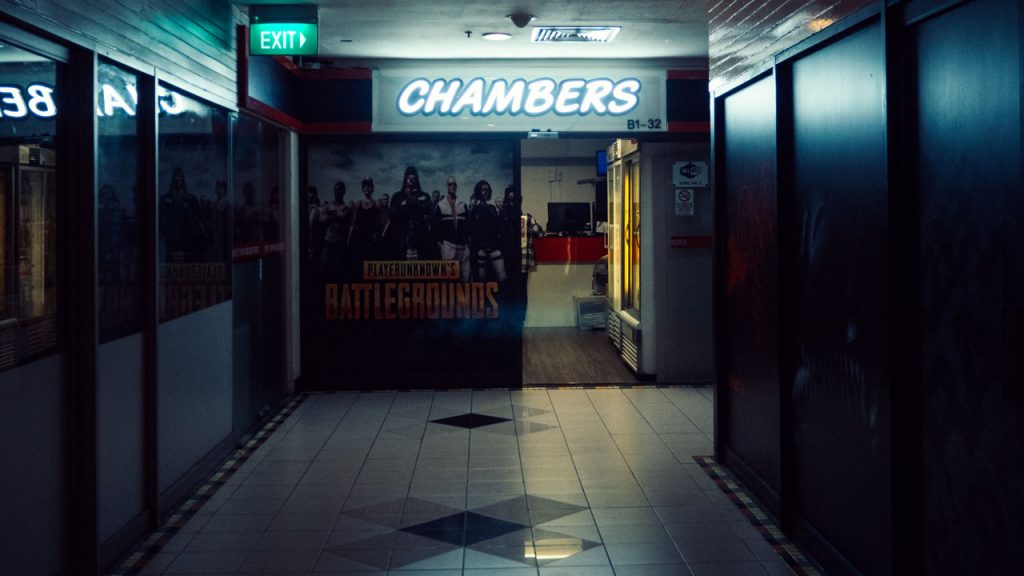 Much has changed in the years since, he confesses, but not in the way that many casual observers have speculated. Yes, the total number of LAN shops has decreased, but the average size of each LAN Shop has almost doubled or tripled as established businesses consolidate.
Yes, there are challenges to running a LAN Shop in 2018, but it is not broadband or better graphics cards that are threatening the bottom line. It's rent.
"It has become more challenging because of rental. With the money I pay for rent, I can buy one HDB every year."
In 2004, the rent was a around $2000 for a hundred square feet. In 2018, the amount has increased nearly 16 times to $32,000 for the roughly the same space.
For 'Capitaland malls' like Plaza Singapore, he estimates that it can cost upwards of $60,000+ per month, making any profit impossible . Brighton won't reveal how much of his operating cost goes to rental, but he admits that it's the 'biggest worry'.
Technology —  though it does also worry him —  is not an immediate threat to his business.
'Why-go-LAN-when-you-can-play-at-home' is a frequent refrain amongst gamers, but it is not the existential crisis we often imagine it to be. The days of LAN gaming as a necessity are over thanks to more powerful personal computers, Brighton freely admits, but it has not reduced gaming's social appeal.
It's a situation he likens to cinemas: "You might have the biggest 50-inch television screen and top-line Bose speakers, but you will still go to the cinema with your friends."
What does worry him is the younger generation, who grew up on smartphones and tablets.
"If you ask my niece, she does not know how to turn on the computer. She doesn't know about word documents or Windows," he tells me, "For them, it's all mobile gaming.'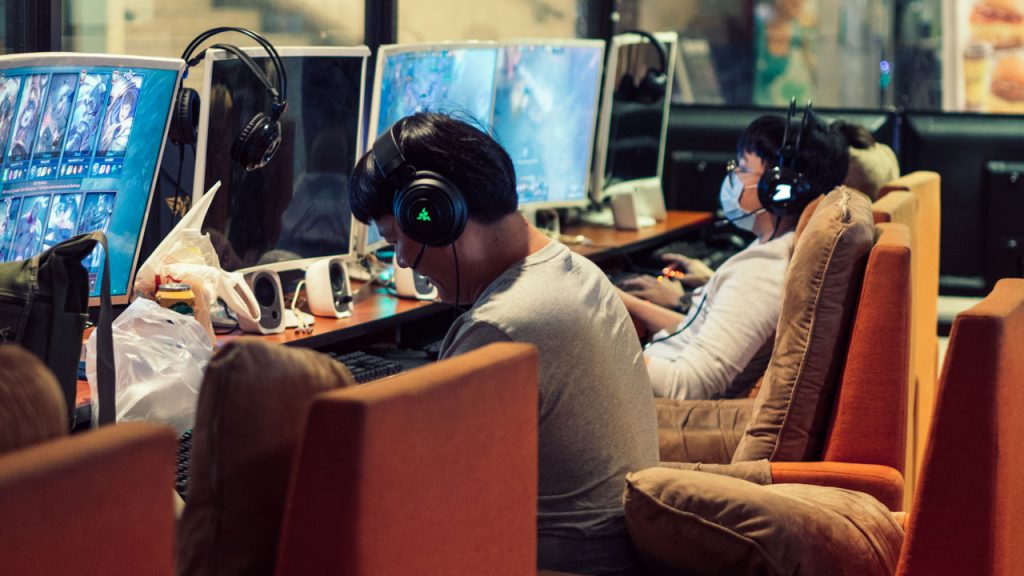 Hence, the LAN audience has likewise evolved.
These days, the patrons are not school-going teens, but an older, more mature clientele, many of whom grew up with the LAN shops.
Foreign students, Brighton explains, form a large audience because they come from LAN-friendly cultures like Korea or China, and LAN shops offer a cheap refuge from S'porean landlords who do not take kindly to PUBG-induced internet lag.
Working-age adults also form a sizable chunk of the LAN community. Many who used to play continue to do so, most often after watching a movie, or to kill time before meeting friends for supper.
Some even bring their kids to the LAN shop—a development that even the most fervent Esports evangelist could not have predicted back in 2004.
Brighton, however, sees it as a rather normal development: "You would not mind because your perception [of gaming] would be entirely different from the generation before, who did play computer games at all … It's more like a motivational thing, like, if you do well, you can play games."
I was rather skeptical of this story, but it proved to be somewhat true. One week later, whilst visiting a Bukit Timah LAN Shop for research purposes, I found a father-son pair in one secluded corner. The dad wore office attire and the son, no more than 12, was dressed in shorts. They were playing Overwatch.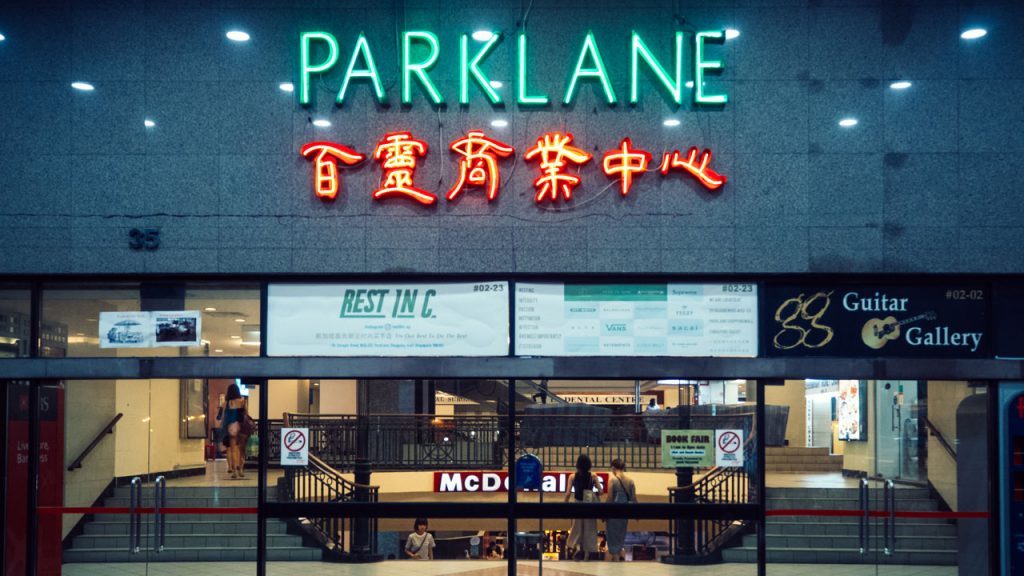 Parklane enjoys a steady stream of patrons who flock there in the same way that Thai nationals flock to Golden Mile, but it's hard to deny that business is not exactly thriving elsewhere.
Many malls which once hosted clusters of Lan Shops no longer do.
Just off the top of my head, I can name Cineleisure, Far East Plaza, Coronation Plaza, Peninsula Plaza, Katong Shopping Centre and Beauty World as examples.
Grandlink Square—located where Geylang meets Paya Lebar—was once as lively as Parklane, with LAN shops on every level catering to the Eastside's after-school crowd. These days, it's an empty shell. An interior design business has replaced the massive LAN shop that used to occupy the prime spot by its entrance, and the 2nd level now welcomes massage parlours instead of counter-terrorists.
In the basement, the Amusement Leisure Centre offers pool tables, but the computers have been supplanted by karaoke machines.
"We shut down the last computer games about a year ago," the staff informs me in mandarin, but Grandlink's general decline must have begun much earlier because the malls' other tenants did not even know of its existence. Despite being there for two years, neither the mama shop auntie nor the pub staff knew of a LAN centre in the basement.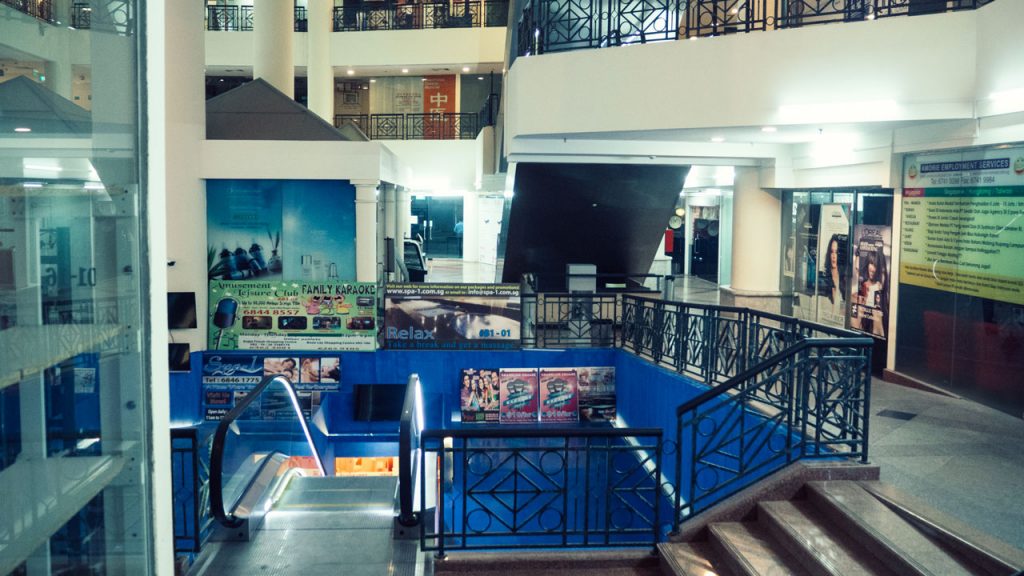 When quizzed about their last visit, almost all of my LAN-going social circle answered with some variant of  "Oh wow it must be at least X years," and I felt like I was brushing the dust off a subject that hadn't been on anyone's mind for years.
Some were hardcore fans who used to "play overnight, then go for food". Others were social gamers who would visit once "every fortnight" or "once every few months, maybe?".
However, they gave mostly similar reasons for their departure: a change in circumstances. Or to put it more precisely, they stopped going when they moved to a new school, started work, or began a fresh chapter in their lives.
As it turns out, the social aspect which made LAN gaming so popular might also have proven to be its Achilles heel. LAN gaming is a clique-ish activity by default—you play as often as your friends do.
But as you grow older, you pick up new friends and new interests. The old LAN cliques fray and eventually, dissolve. New LAN-going groups may form in time, but at a later stage in life, they have to compete with yoga, alcohol, and other activities made available by a thicker wallet.
Or as one former classmate/Meepo player puts it most eloquently: "Life happens."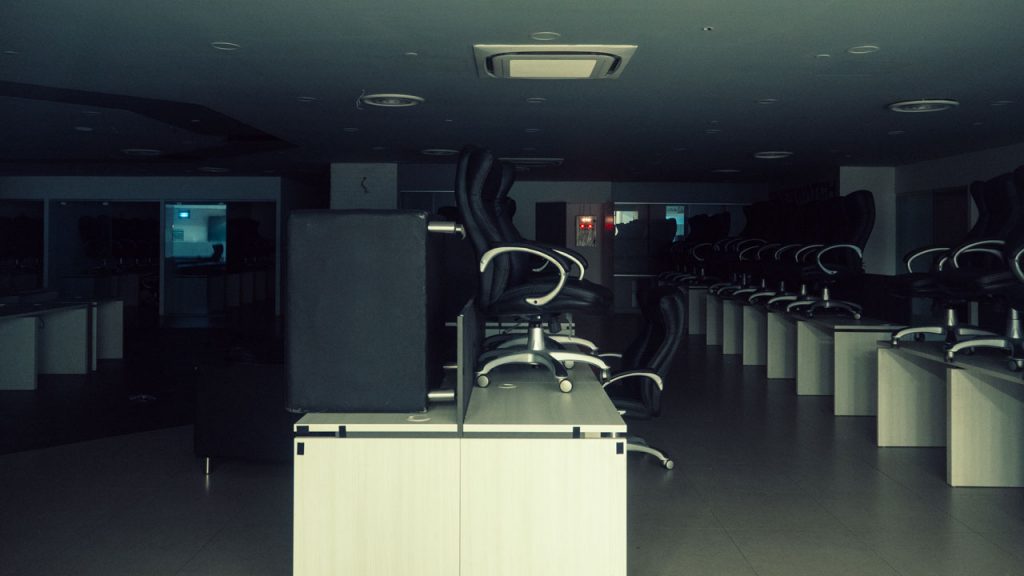 And yet LAN gaming lives on, changed but unbeaten.
For owners like Brighton, the future lies not in PC gaming but consoles, VR, arcades, and integration with Dhoby Ghaut's larger entertainment ecosystem. With retail on the wane and Esports ascendant, he is confident that a "more conducive experience" will continue to attract the weekend leisure crowd and CBD drones longing to de-stress.
"LAN gaming probably hit its peak about 5 or 6 years ago, but for gaming, the peak hasn't even started. The industry will evolve over time and we might eventually become a VR arcade," he says.
He points to the revival of Timezone as a sign of things to come. Once dismissed as a obsolete relic, the arcade operator has experienced a renaissance of late, opening new outlets everywhere, including a 18,000 square foot flagship store in Vivocity.
In addition to consoles and VR, Brighton has also partnered with local gaming-rig maker Armaggeddon to turn his LAN shops into a retail space. Those who enjoy playing on his rigs would be able to purchase the gear on their way out.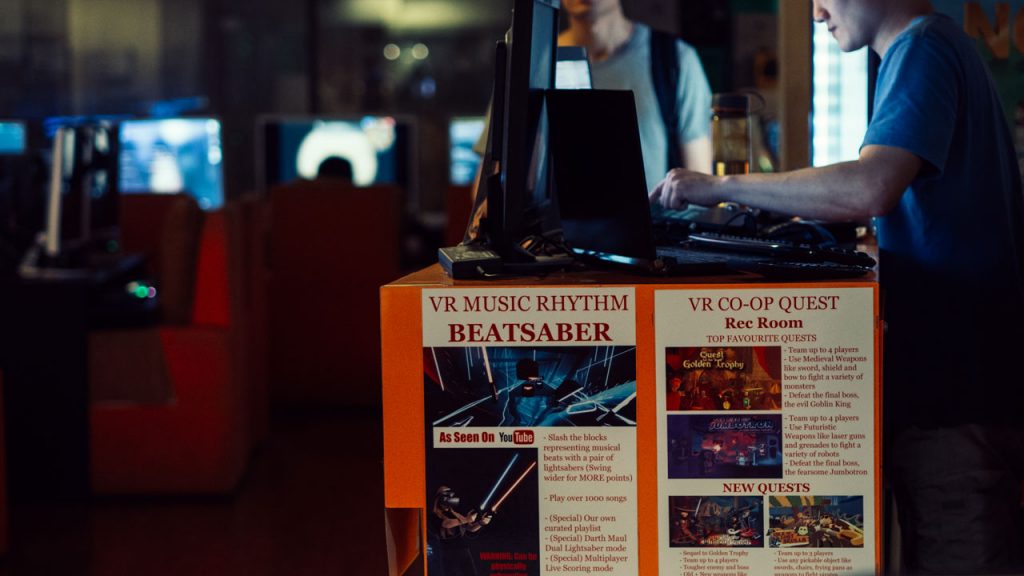 Nobody can tell what the future will hold, but I don't think it's possible to deny LAN gaming's legacy.
In the past, no respectable newspaper would report on gaming except to stoke the fire of moral panic. In 2018, it is such big news (and big money) that those who ignore it do so at their own risk. Government support for gaming has slowly increased over the years and blue-chip companies like Singtel are belatedly jumping on the bandwagon.
None of it would have been possible if not for LAN shops, I would argue. Had they not introduced the joys of gaming to an entire generation, we would still be trapped in the Dark Ages. There wouldn't be quite as many gamers, nor would we be alive to the possibility of playing computer games as sport, as career, and as shared experience.
They have—in a way—become a part of our culture. Gaming in general has gained acceptance over the years, although I would argue that LAN gaming is a category unto itself.
Jun Hong, 26, who now resides in the UK, puts it best. Although it has been three years since he last played with his S'porean friends, he misses LAN's social aspect deeply: "Gaming at home is not as fun as sitting together and talking and getting angry and scolding each other. Afterwards, you would go for some food together and that feeling's like, you know."
And this, I think, captures the heart of it.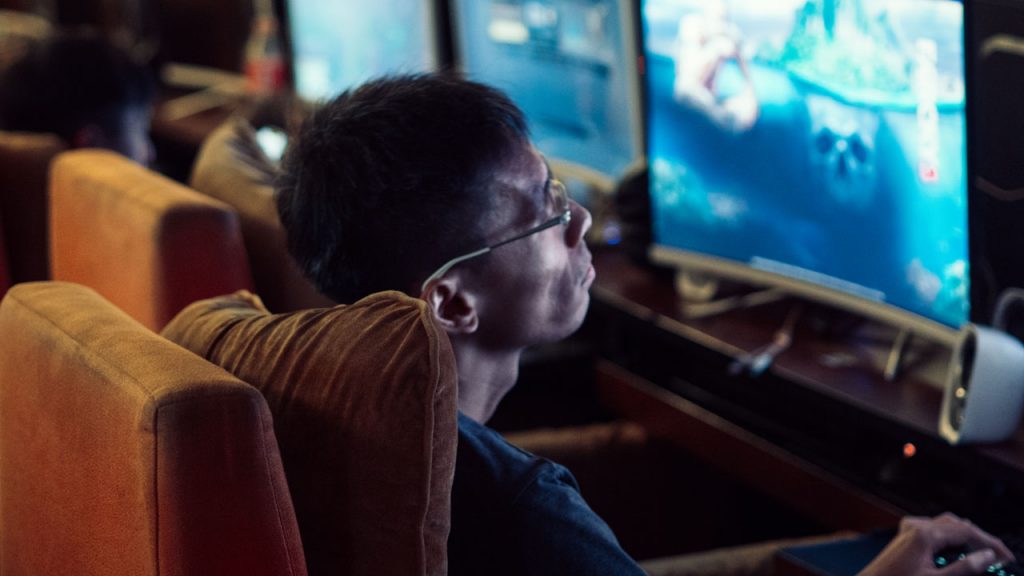 The in-fighting, the tension, and the catharsis of an Extra Value Meal afterwards. Unlike solitary gaming, LAN is a rollercoaster of shared emotions that forges closer bonds between those who play. It's the best team bonding money can buy, available at any hour, and democratically enjoyed by all, regardless of class, race, or gender.
For those who don't play, the LAN shop is 'dark', 'dodgy' or even 'dystopian' with its endless rows of people transfixed by screens. But for LAN fans, it's anything but. It was for me an integral, formative part of growing up. It is the best fun you can have for $2/hour—a happy place where you can take an AK-47 and headshot your troubles, whatever they may be.
Gl hf.
Have something to say? Write to us at community@ricemedia.co