Top image: Sergio souza / Unsplash
Crew Of Singaporean Ship Kidnapped By Pirates Off Benin
Wait … pirates are still a thing? Absolutely. And now, eight crew members of a Singapore container ship are missing because of them, as confirmed by the Singaporean ship's German management on Tuesday, April 21.
It is suspected that they have been kidnapped by pirates off Benin, who stormed the ship. 11 of the crew members on board were found when authorities went on the ship. However, 8 are still missing. 
Benin is a country in West Africa, sitting along the Gulf of Guinea that goes from Senegal to Angola. This coast is one of the most vulnerable to pirate attacks in the world.
Kim Jong Un Is Allegedly Sick, But Trump Claims It's Fake News
You may have heard the reports: Kim Jong Un is seriously ill, and his sister may be taking over the leadership of North Korea soon. 
And we were all pretty sure this was true, until American president Trump rejected the claims on Thursday (April 23), saying it was fake news.
"I think it was a fake report done by CNN," Trump said. "I'm hearing they used old documents."
He declined to answer whether he was receiving any information directly from Pyongyang. 
North Korean media outlet Daily NK has said that Kim has indeed undergone cardiovascular surgery earlier this month, and is now recovering. The outcome has still not been confirmed.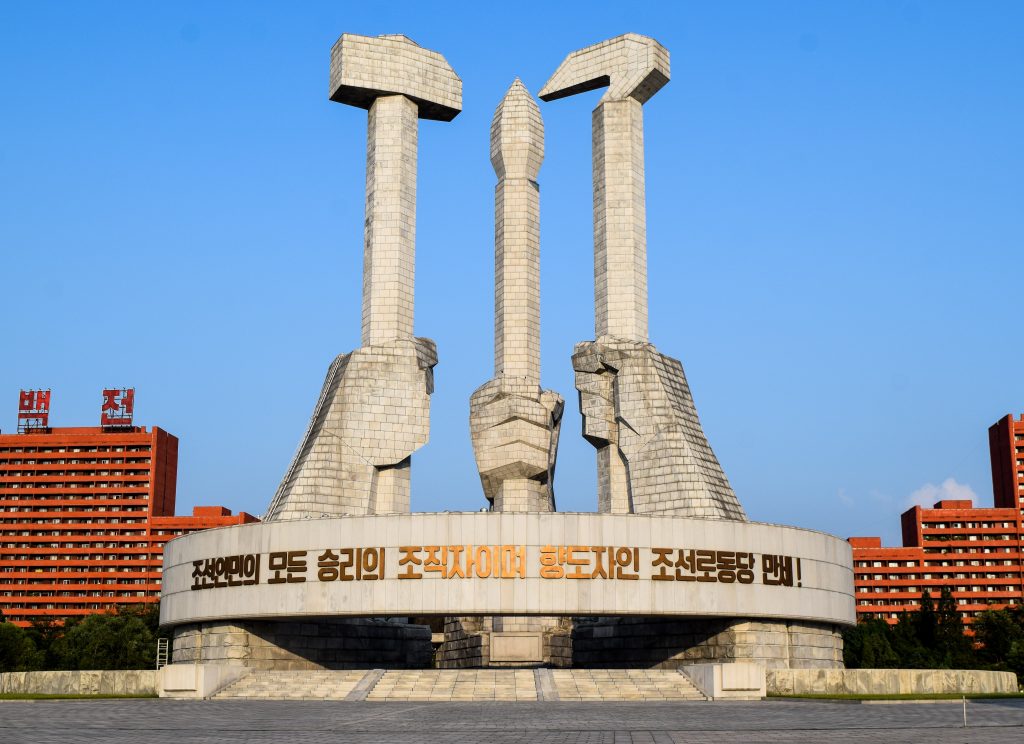 The World's Biggest Iceberg Is Breaking Up
The A-68 is the world's biggest iceberg, sitting at around 5,100 sq km. It has been free-floating since July 2017, when it broke off of the main continent of Antarctica. 
On Thursday, April 23, a chunk of it measuring about 175 sq km broke off. 
Unfortunately, climate change decided it wasn't going to chill out for a bit while a global pandemic takes our world by storm. So please, let's still remember to still be as eco-conscious as we can.
The iceberg is currently drifting towards the South Atlantic, where the waters are warmer. Professor Adrian Luckman, who has been observing the A-68 for years, said: "I suspect that the final break-up is now starting, but the ensuing fragments will probably be with us for years."
Iran Launched A Military Satellite Into Space, And Trump Is Pissed
You didn't really think Trump would come up only once in this list, right?
I really hope not, because it's not just CNN he has attacked in the past week. This time, it's Iran. Why? Because Iran's Islamic Revolution Guard Corps (IRGC) said it has launched a military satellite into orbit, a first for the nation.
Although this was hard to fact check, the North American Aerospace Defence Command (NORAD) said that a code of theirs basically confirms that the Iranian satellite reached orbit.
After which, President Trump tweeted: "I have instructed the United States Navy to shoot down and destroy any and all Iranian gunboats if they harass our ships at sea." This comes a week after 11 Iranian speed boats cut paths with US coast guard and navy warships.
American Secretary of State Mike Pompeo also said that in doing this, Iran has violated a UN Security Council resolution, and that "Iran needs to be held accountable for what they have done."
Founder And Director of Singapore Oil-Trading Company Hin Leong Hid $800 Million In Losses
It was revealed in court that the founder and director of Hin Leong Trading Pte Ltd, a Singaporean oil-trading company, told the firm not to disclose $800 million of losses over multiple years. The company is one of Asia's largest oil traders. 
This was revealed in court as the company was filing for bankruptcy protection.
During the filing, the company said that they were struggling after a collapse in oil prices and Covid-19 have caused a reduction in oil demand and increased prices for Hin Leong Trading. 
Lim Oon Kuin, the founder of the company, said that: "I had given instructions to the finance department to prepare the accounts without showing the losses and told them that I would be responsible if anything went wrong."
On Friday 24 April, The Straits Times learned that Lim and his wife sold their $27 million Bukit Timah bungalow just days before the company filed for bankruptcy protection. 
A High Of 16,000 Dengue Cases Expected In Singapore This Year
Put on mosquito repellent when you wear your masks because it's not just coronavirus spreading now—dengue is at a yearly high too. 
Earlier this week, the National Environment Agency (NEA) said that the number of dengue cases for 2020 will surpass 2019's figures unless we act urgently. 
As construction projects across Singapore come to a stop because of the Circuit Breaker, there have been concerns that worksites are turning into breeding grounds for dengue. 
As of mid-April, there were almost 5,800 dengue cases—over double the number from this time year. There are currently between 300 to 400 cases a week, and 5 dengue related deaths since the start of the year.
What is worrying is that the peak season for dengue hasn't even arrived yet, which is usually between May and September. 
NEA is urging everyone to check for conditions that promote mosquito breeding in and around their homes, including dish trays, flower pot plates, and vases.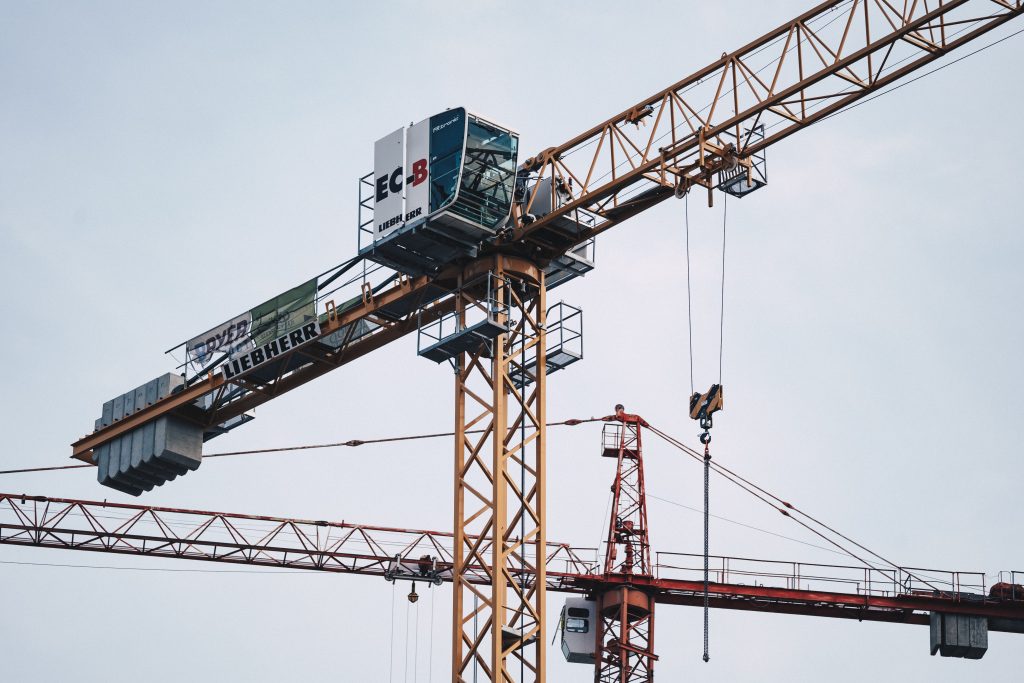 Mass Shooting In Nova Scotia
On the night of the 18th of April, a mass shooting happened in Nova Scotia, Canada.
After posing as a police offer, Gabriel Wortman killed at least 22 people before he was shot by the police outside of a gas station. Victims included a police officer, nurse, and teacher.
51-year-old Wortman was driving a lookalike police car, and was wearing a Royal Canadian Mounted Police (RCMP) uniform. He went on a rampage, shooting people in several locations. Bodies were found outside homes of the rural town of Portapique, and multiple homes were burned down too.
He wasn't caught straight away, however. Police led a 12-hour manhunt for Wortman before he was found and shot.
An Irish Village Has Adopted Matt Damon
To close things off on a lighter note, we would like to inform you of this piece of breaking news: Matt Damon has been adopted by a seaside Irish village.
Dalkey, a seaside resort town southeast of Dublin, will be housing Damon for the duration of the coronavirus outbreak. 
But we shouldn't ask too many questions, because apparently, local villagers are tired of outsiders asking them what it's like to be neighbours with the iconic actor. The New York Times journalist who was assigned to this story spoke to many locals asking her to 'let him be.'
All I can do is applaud Damon's ingenuity. Not only has he found himself a picturesque place to wait this pandemic out, but he has also surrounded himself with loyal commoners willing to protect his majesty. 
Oh, and Ireland has also done a better job at containing the spread of the coronavirus as compared to the US. Why would he go back?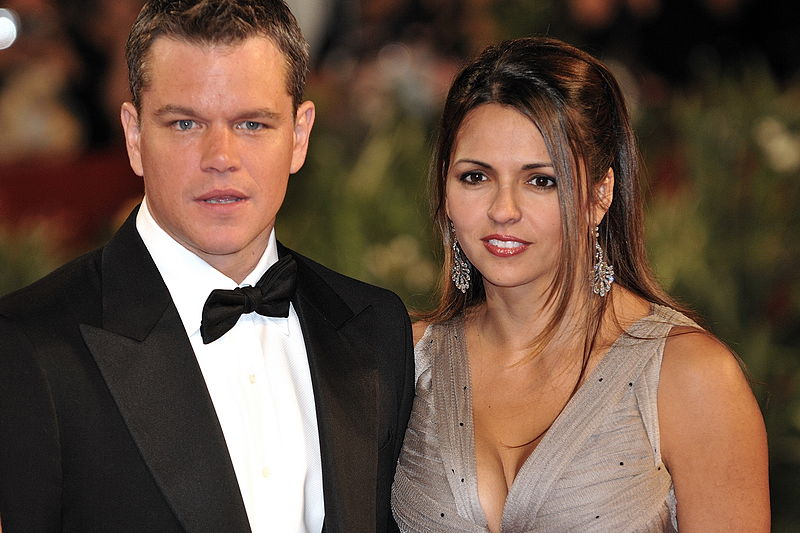 Any cooler or more infuriating headlines we missed? Let us know at community@ricemedia.co.