Malaysia's Movement Control Order (MCO) was originally supposed to end on 31 March. It was later extended to 14 April. Due to the increasing number of Covid-19 cases there, the MCO may be extended further, with restrictions in some areas within Malaysia
partially lifted
. For
Malaysians stuck in Singapore
since 18 March, the long wait and separation from families back home couldn't be more agonising.
Some Singaporean residents have stepped forward to provide respite, by coordinating food and clothing donations, as well as providing logistical assistance for stranded Malaysians.
"Yesterday was 70 packs. Today we have 200 packets of mee or nasi goreng from a warung."
My conversation with Siti Nurani Salim began this way because she was in a hurry to deliver these items to Malaysians staying in the northern and western parts of Singapore. The day before, she had covered the eastern and central parts.
Siti is not a FoodPanda or GrabFood delivery heroine on a bike, nor is she the owner of a restaurant. She's a full-time working mum with two children and she's paying for these packet food and drinks out of her own pocket. Some were contributions from friends and family.
She is just one of many Singaporeans who have stepped forward out of their own goodwill to aid Malaysian workers stranded in Singapore due to the extended Movement Control Order (MCO).
"I was alerted by a few of my Facebook contacts asking me if we're able to assist. The first thought which struck me is food to eat. There's no way they can cook in their temporary lodgings besides boiling water with their electric kettles."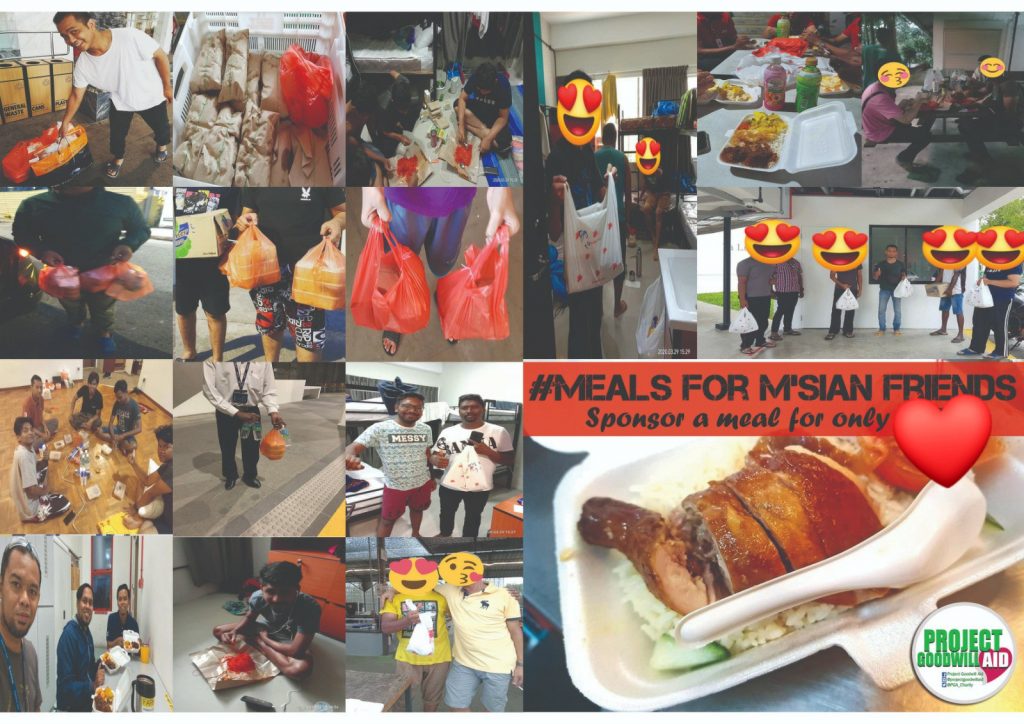 When Siti first met with some of the Malaysians, her heart sank.
"Sad to hear lah. Singapore expenses are so high. Like they will never get to buy food as low as S$2. One nasi padang set already costs S$4 minimum, how to pay? They have to buy biscuits and brandless instant noodles to keep stock so they won't go hungry. They're not used to Singapore prices as they always go in and out of JB and food is usually 4 to 5 ringgit."
Since founding Project Goodwill Aid, a self-help volunteer group, Siti and her team of 15 volunteers have been doing delivery runs every Saturday and Sunday since the MCO started.
The Malaysians she's donated rations to work as office cleaners, delivery riders, technicians, pest control workers, and fast food restaurant crew. Many of them stay in hostels, dormitories, and even small store rooms.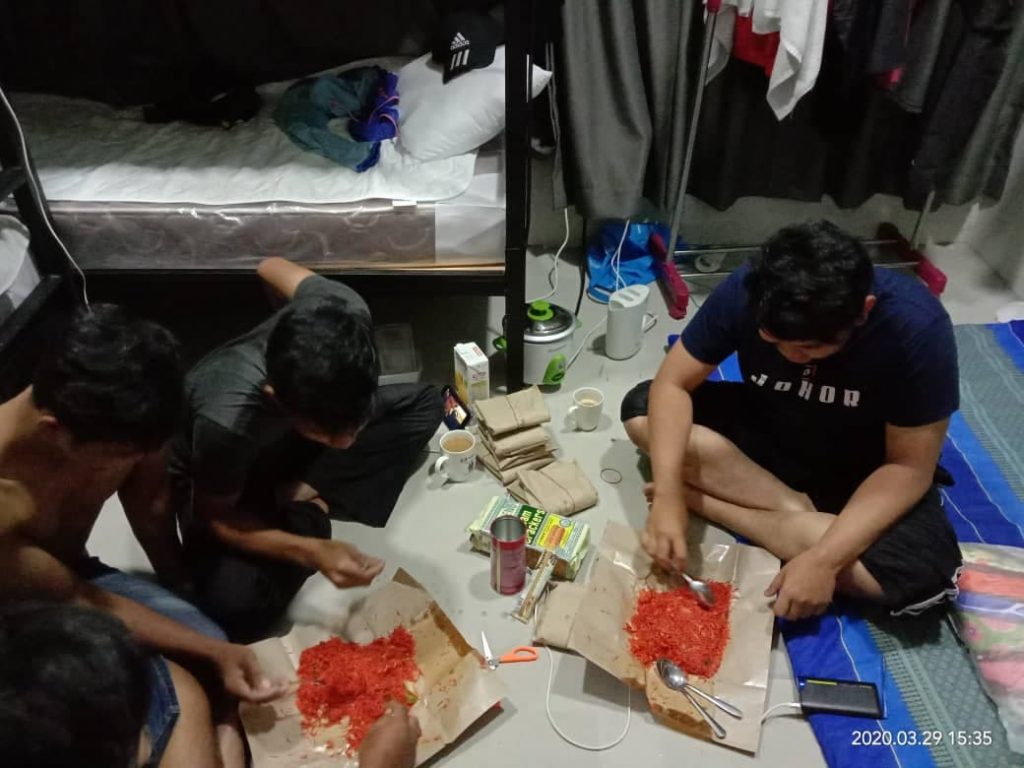 "If you see the happiness on their faces, while we were handing out the food, especially the nasi briyani, it was priceless."
One of the Malaysians Siti helped was 33-year-old technician, Ahmad (not his real name), who works in the aerospace industry.
"With the Singapore government's S$50 daily assistance ending on 31 March, it's become challenging finding alternative accommodation, especially with my Work Permit pay," he said.
"The company has helped me a bit with the accommodation costs.
"Living in Singapore is expensive, so most of us Malaysians are budgeting by eating less. As I am married with 3 children, I have sent as much as I can home to my family. I need help to survive here too and many of my friends also need it."
When Ahmad found out about the MCO extension, he wasn't angry or disappointed. Instead, he told me, "I understand it's necessary for everyone as the spread of the virus gets worse. My main worry is unemployment and insufficient money for food and shelter here."
Ahmad shared that his wife is now the head of the family back in their home in Johor Bahru. It has become difficult for her to go out and buy necessities while leaving their young children at home. He is worried about their financial situation and job security in Singapore.
"Many of my friends here have left the company because they were given 3 months of no-pay leave. I should count myself lucky in that aspect."
To assuage Ahmad's concerns and those of other Malaysians with families back home, Siti offered even more help. She got in touch with NGOs in Malaysia to work closely with government agencies there and deliver food and necessities to families of the Malaysians stranded here. The NGOs send her photos of smiling wives and children who received the items, and Siti shares these with the Malaysians here.
"All of them miss their families. They just have to bear with this situation for now until everything is back to normal. They can't wait to return home. Even on their off days, they can't go out," she said.
Project Goodwill Aid did an interview with Malaysians before the MOM S$50 daily housing subsidy ended on 31 March:
Another resident who has gone out of her way to help is Yuki Ng. Having worked in publishing and entertainment before, Yuki now blogs and volunteers when she can. Born in Pontian, Johor, she understands how the Malaysians felt when the MCO started.
Between 18-20 March, she rallied her friends and they went around Kranji, Woodlands, and Marsiling MRT stations searching for Malaysians made homeless by the MCO. When they found out about Jurong East Sports Hall offering temporary accommodation, they arranged for transport to send them there for registration.
"We gave them sleeping bags, food and mineral water. My main concern is that many of these workers did not know about what the Singapore government had set up, such as free temporary accommodation. They didn't have access to Wi-Fi, local SIM, social media or news, so they wouldn't know about it," she said.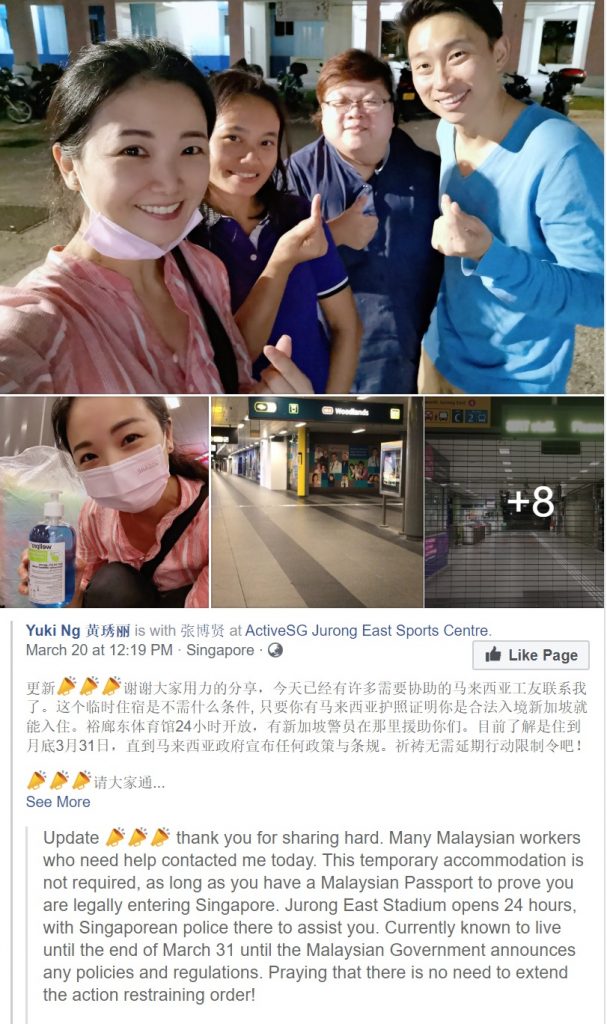 When the MCO period was extended to 14 April, she further arranged food coupons for the Malaysian workers. With her volunteer friends, she collaborated with a few kopitiams and food stalls at Jurong East to distribute meal coupons (dubbed the Food for Love campaign), each worth S$8 a day, to the Malaysians.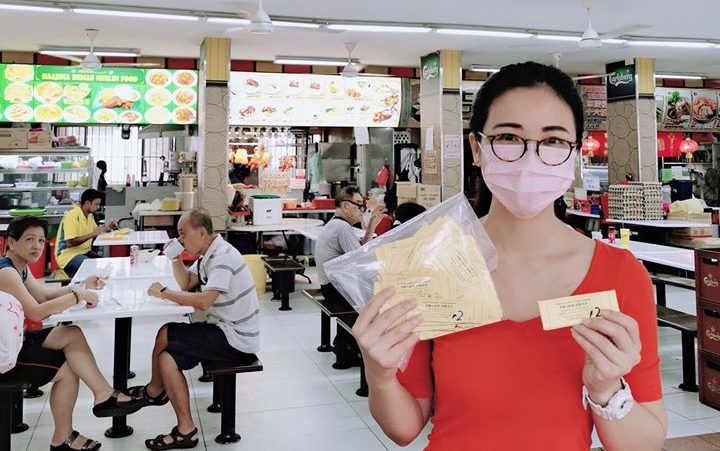 "I have been sleepless for the past 14 days since the MCO started," she tells me, "but my volunteering work continues, such as the Food for Love campaign."
Besides food and shelter, one Singaporean decided to do a call-out to offer used clothing. Sym (not her real name) decided to act because some of the Malaysians she knew were fast food franchise staff who had to pay out of their own pocket for rent, food, and transport, leaving them with nothing else but their work uniforms.
Sym comes from a low-income family, lives in a HDB rental flat, and works part-time because she's a caregiver at home. Despite her situation, she knows what it feels like when money becomes an issue.
"This current situation is a global issue. As human beings, we must be kind towards each other. I'm using whatever way I can to help within my means."
Her call-out garnered far more favourable responses than she had anticipated. Besides clothing, donors were willing to donate tote bags, cosmetics, and canned food, amongst other things.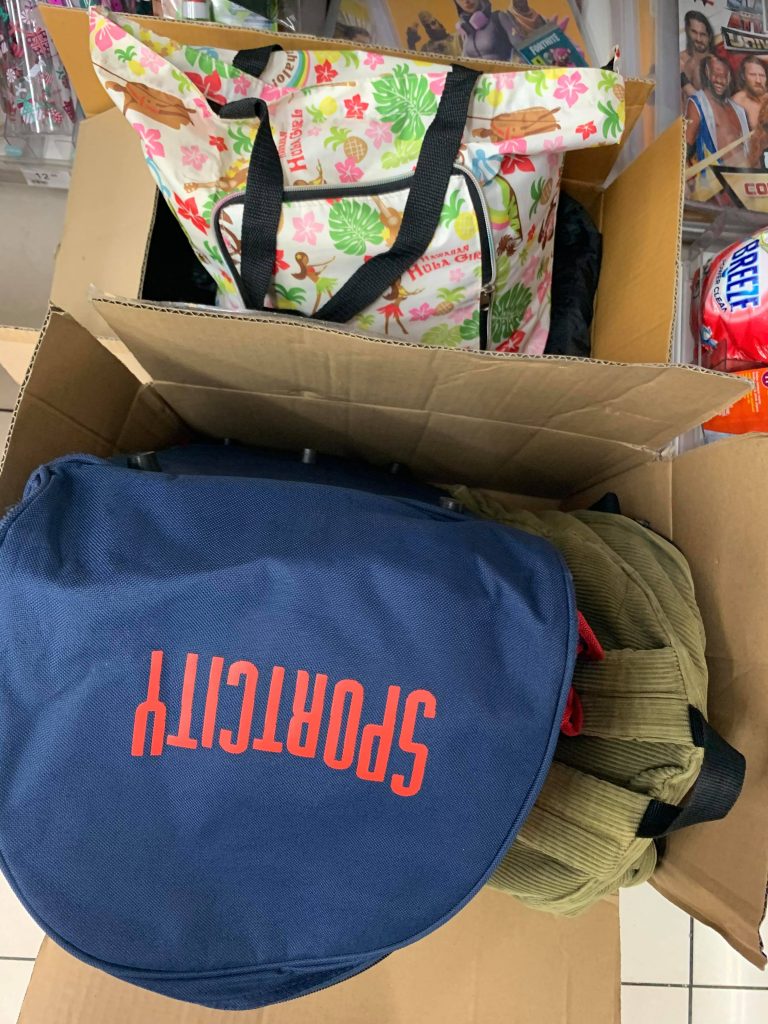 Every other day, she would meet donors at various multi-storey car parks, collecting items like T-shirts, cargo pants, belts and bags of items to be distributed to Malaysians in need.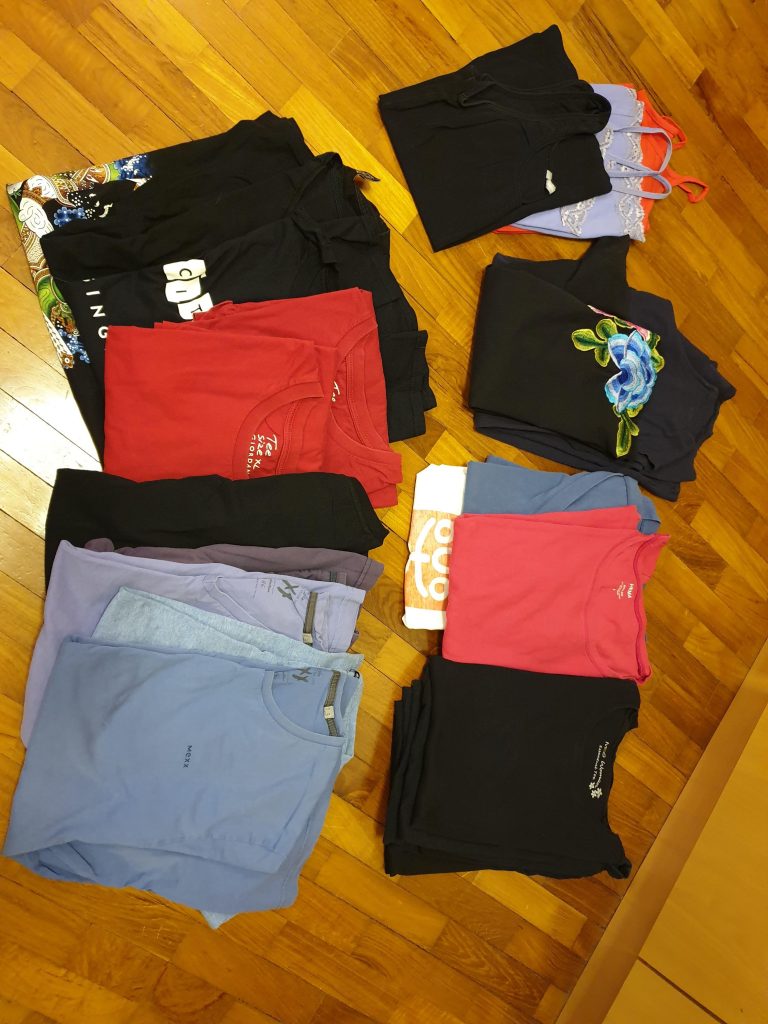 Sym's doing this not for publicity or money. She didn't even want to reveal her name. She's doing this because she understands how it feels to be stuck without assistance and nowhere else to go.
Siti, Yuki, and Sym are just a few of the Singaporean residents who couldn't sit still watching fellow Malaysians suffer because of the MCO. Right now, the partial lockdown will last till 14 April, but with infected cases continuing to rise, there's no guarantee they will be able to return home anytime soon.
At the time of writing, the governments are working jointly to allow Malaysians with valid reasons to return to their country. They may need to take a Covid-19 swab test and get an all-clear from ICA before this can happen. The situation remains uncertain. Naturally, many Malaysians who are still working in Singapore are anxious because they may lose their jobs due to the government's latest circuit breaker measures.
In the meantime, initiatives like the ones started by these Singaporean residents are going a long way towards making the Malaysians stranded in Singapore feel less alone.
Know any other local residents doing nice things for Malaysians displaced here due to the MCO? Tell us at community@ricemedia.co.