Top image: Tanaphong Toochinda /
Unsplash
Disclaimer: Rice does not endorse or support any political party in Singapore.
This is a series of voter profiles by RICE where we speak to Singapore's marginalised communities and find out the issues that matter to them.
Of the variegated groups of people heading to the polling stations on July 10th this General Election (GE), one stands out more than others: the single mothers of Singapore.
Married couples may worry about more practical issues: Can I bring my kids to the polling station? Who can I arrange to look after my children while I'm out?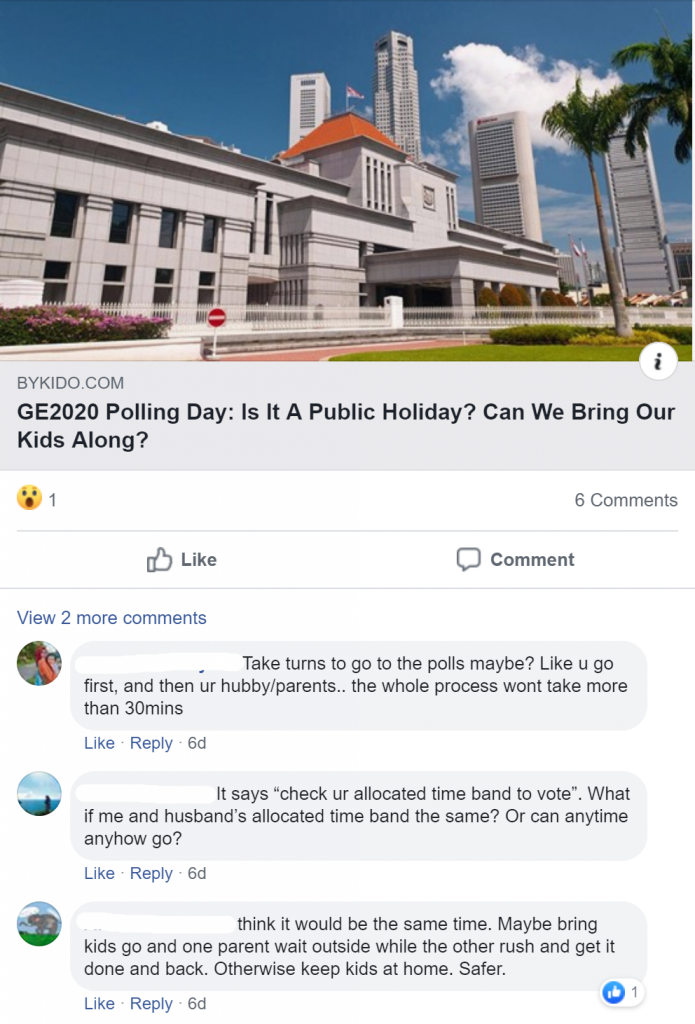 For 21-year-old Siti*, an unmarried mother struggling to find a place to stay with her six-year-old daughter, things are a little more complicated. To her, voting considerations extend beyond bread-and-butter issues, and into areas of policy. 
I want Members of Parliament (MPs) to make applying for housing easier, without the need for appeals.
Like it or not, mainstream definitions of the Singaporean family nucleus remain tied to the marital institution. For example, single parents are ineligible for financial reliefs such as the Family Grant Scheme. Unmarried mothers face even more setbacks; in a recent survey on single parents that we ran with Milieu, an independent research agency, 36% of respondents who indicated "ineligible to qualify for subsidised housing" as a housing-related challenge were unmarried parents.
The poll was conducted with 969 Singaporean parents aged 21 years and above. Of this, 8.7% (or 84 respondents) indicated that they are single parents. Single parents were defined to respondents as parents who are living without a spouse with at least one child in the same household, and are either unmarried, divorced, separated, or widowed. Responses were collected between 26th and 28th June 2020.
In the same survey, 43% of all respondents believe that single parenthood has been 'challenging', while 38% chose 'very challenging'. Furthermore, 82% concur that the government should do more to support single parents, whose main areas of concern are financial (68%), caregiving (56%) as well as their personal and children's emotional and mental well-being (67%).
With all of these challenges, we wanted to find out: how do the single mother's struggles shape her voting decisions? In the run-up to the GE 2020, does she believe that voting can change things?
For Charmaine Ong, a 45-year-old single mother of two, being financially stable means her circumstances won't really affect her decision at the polling station. 
She doesn't worry about providing basic needs for her two daughters, and is still on talking terms with the children's father who meets them every week and provides some financial support. 
Her concerns mostly relate to the attention (or lack thereof) her children are receiving, "My main issue is finding time to monitor my gals." This aligns with our survey's results, in which 78% of divorced/separated parents indicated "insufficient time spent with children" as a parenting issue they face. 86% of respondents are required to work for 35 hours a week or more. 
With a hectic job in sales, Charmaine has been having an especially tough time catching up with their schoolwork, resorting to enrolling each child in tuition for three subjects, which easily amounts to SGD$1000 in monthly tuition fees.
Besides the initial self-esteem issues, she also struggled to apply for a new HDB flat after her divorce eight years ago, since she could no longer afford to stay in a condominium. Waiting for a BTO flat would've taken ages, so she settled for a resale flat. 
In the face of all these challenges, she maintains that she's more or less satisfied with her current situation. She isn't complaining about the time she's getting with her children while working from home during Covid-19 either: "My gal got splashed by oil while she tried to cook at home. I could attend to her quickly. If I'm in the office I will have to rush home all the way from east to west."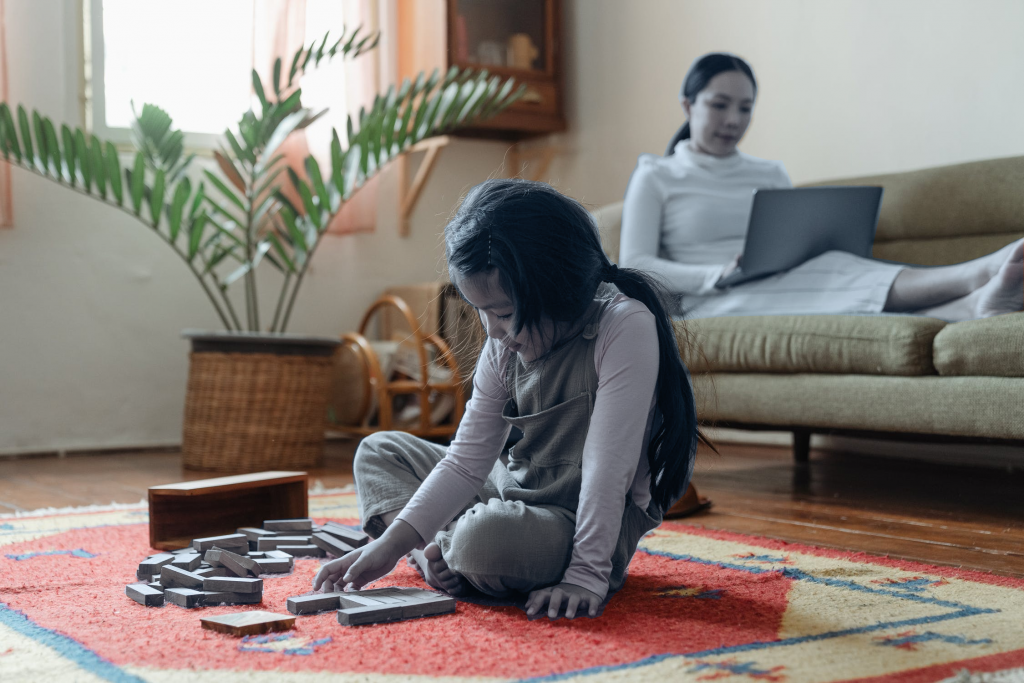 But she does lament the plight of other single mums who are more disadvantaged by the system. She mentions changes she'll like to see be implemented by future leaders: help newly-divorced parents secure cheaper housing more easily or require less than 5% cash down payment from them, as well as more leave for single parents, particularly those with more or younger children (extended childcare leave is
barely sufficient
). 
Those struggling financially should also have subsidised household bills, along with special discounts on recreational expenses such as movie tickets. She also feels that the recent cash roll-outs by the government aren't sufficient for low-income single mums or for those whose jobs have been badly affected by Covid-19. 
She goes on to tell me about a fellow single mother she knows of who was recently retrenched from her air stewardess job in SIA, "It's tougher for ladies like her …" 
Other than that, Charmaine expresses little concern about being part of a minority voting demographic. Admittedly, she isn't staying current with the GE goings-on as well. If anything, she just feels fortunate to be Singaporean.
Regardless, she has chosen to keep her political opinions and personal life (as a single mother) apart: "I'm pretty neutral. Whoever is good or is a better candidate in my territory, I will vote for him or her." She mentions that she's leaning more towards anti-establishment sentiments this time round, but doesn't elaborate further. 
Ultimately, Charmaine admits that she's one of the more fortunate ones. "I'm in a not so bad situation compared to many others," she tells me.  
Over at
AWARE's S.H.E Project
, which provides shelter for single mothers, Siti, whom we first met at the start of this article, is a food delivery driver earning less than SGD$1000 a month to raise her six-year-old daughter. 
Prior to the shelter, she was living with her parents, and always "felt like a burden" since she was unemployed and dependent on them for monetary support.  
"We fought a lot about finances," Siti says, "I suffered mental health issues and was triggered a lot."
She chose not to get married in order to focus on providing for herself and her daughter: "My mental health is very important and I don't want to add another commitment/problem, i.e. a husband." 
However, her income has been significantly impacted by Covid-19, since motorcyclist delivery riders are prioritised over those on bicycles (which Siti rides). With the increased demand on delivery riders, she can't afford to spend as much time with her daughter. 
Siti's also having a hard time finding a place for them to stay; Singapore's housing laws have made it difficult for single unmarried parents to find housing. 
And she's not alone. According to our survey's results, 75% of single unmarried parents identified housing-related issues as their key concerns, including: ineligibility to qualify for subsidised housing; poor current living conditions (overcrowding, hostile environment), etc. 100% of these respondents also identified high monthly housing payments as an issue.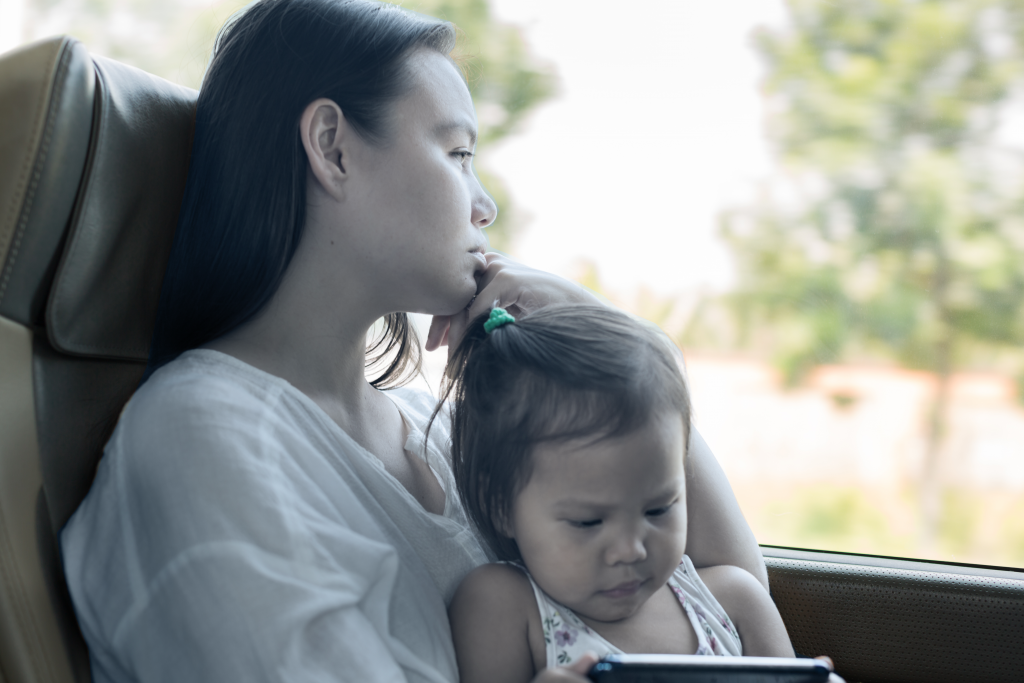 As a first-time voter in the upcoming GE, she firmly believes in the power of voting "to achieve justice". 
Like Charmaine, she wants policy makers to grant single (or unwed) mothers easier access to housing without the need for appeals, since this is still reviewed on a case-by-case basis. 
I hope that more ministers will care about young parents and single parents, as I believe there are more single parents now in this generation.
AWARE Senior Researcher, Chong Ning Qian, adds that many low-income single parents live in public rental housing. Amidst the ongoing pandemic, AWARE has urged the government to waive rental fees for these tenants at least until the end of the year. They've also suggested lengthening tenancy periods for as long as they need (to find stable housing) without the threat of eviction.
However, prospects of concrete changes being implemented anytime soon are dim. Despite recent policy improvements, AWARE asserts that single mothers still have a lot more hurdles to clear than the married spouse.
Unfortunately, unmarried mothers like Siti receive the shortest end of the stick. On top of dealing with financial and housing concerns, 80% of unmarried respondents in our survey cited difficulties maintaining their/their children's emotional and mental well-being. 92% also have jobs that require them to work 35 hours a week or more, while 31% reported a monthly income of less than SGD$3000. 
At the end of the day, Siti wishes for a financially-stable future so that she can provide proper housing and education for her daughter. 
"My wish is to have a good, happy life with my daughter," she says, "I want her to be a successful woman." And voting may be a way for her to achieve that. 
Yet, with all the odds that are stacked against single mums in Singapore, some are satisfied with the status quo. 
Mrs Teo, a 53-year-old widowed mother of three for 17 years now, believes she has been incredibly fortunate in her experience as a single mother in Singapore. 
Over the phone, she relays her gratitude for the loving people around her who've invigorated her to persevere. She also proactively reached out to support groups, like Wicare, after her husband passed on to help cope with her stressors.
She's also thankful for Singapore's security, not having to worry over her kids' safety while they're out and about. 
Unlike Siti*, it seems like Mrs Teo's experiences will be more positively reflected in her vote on Polling Day. With a strong support network she has relied on throughout single parenthood, she doesn't fret over policies that pose challenges to her as a single mother. 
"In the end," she calmingly asserts, "I think there's help out there, you just have to actively find it and reach out." 
For the most part, her troubles are greatly assuaged when there isn't any upheaval. She claims that she's more than satisfied with Singapore's current political stability. 
Interestingly, this aligns with our survey results, in which a good 50% of widowed parents indicated being pro-establishment. 
Overall, what matters most to Mrs Teo is a caring, peaceful community around her. Even with the onset of a pandemic, she's seen that Singaporeans have a lot of love to give, and that's what keeps her going.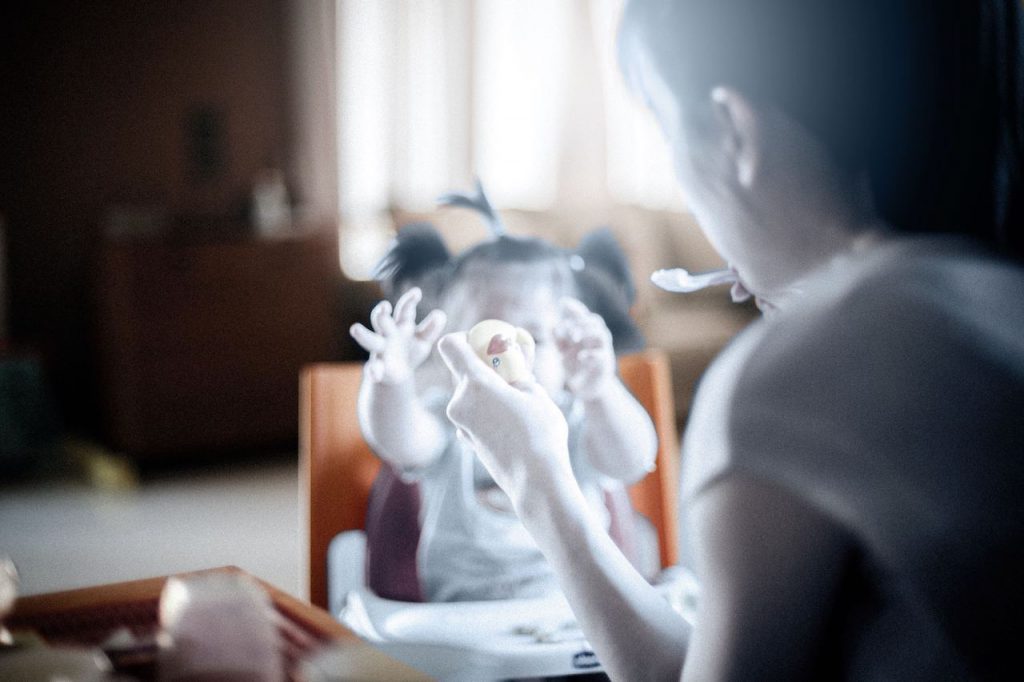 The three mothers profiled present diverse attitudes towards voting. Not all single mothers are unhappy with the system and ready to vote out the incumbent government. But for those who are disadvantaged by discriminatory policies, casting their vote on July 10th may bring about new opportunities in life. 
Regardless, it's undeniable that all three experience a reality distinctly different from married couples: 69% of our survey's respondents indicated being the primary caregivers of their children; 33% indicated receiving little to no support from their partners. 
The respondents listed other issues as well: "stereotype and taboo issues", "society openness to single parents" and "emotional well-being and support". 
Chong believes that politicians this GE can do more to promote policies of inclusivity: "We hope that they be explicit in including all forms of families, single, married, same-sex, transnational, etc." 
Siti*'s name has been changed to protect the interviewee's privacy.
This GE, we're not just interested in the winners and losers. Join RICE as we satirise, over-analyse, and dissect everything from how we talk about politics and politicians to what we think we know about how Singaporeans vote. 
Thoughts, comments, complaints? Send them to community@ricemedia.co. We promise you have a voice here.