Because of Covid-19, I've found myself sub-consciously becoming more like a hermit lately. My family and I eat out less. Our daughter's outdoor activities are reduced. We've even stopped going to the movies, settling for Netflix, HBO, and Amazon Prime Video instead.
When we're
hungry
, there's McDonald's, GrabFood, FoodPanda and Deliveroo. 
I'm sure many Singaporeans are making similarly small but significant changes to their everyday routines. The trickling effect must have impacted enterprises too, profit and non-profit. While experts forecast the Covid-19 situation to last at least another 4-6 months, companies in Singapore are buckling up and adapting. As more Singaporeans unwittingly participate in the country's largest Business Continuity Plan (BCP) experiment, by staying, studying and working from home, so too must enterprises adapt to tide us through it.
Darwin is often quoted: "It is not the strongest nor the most intelligent species that survives, but the most adaptable to change." This made me wonder: which enterprises are primed to adapt alongside us through these times? Do they understand our anxieties during home isolation or the routine changes we make? Can they help us survive?
So I crafted a chart modelled after Maslow's Hierarchy of Needs and cross-matched our anxieties with products and services that assuage them. The silver lining I found is that these enterprises, through happenstance or foresight, are not only positioned to benefit, but could help us adapt, for much better days ahead.
Note: The survival checklist chart below can be downloaded and shared in high resolution if you're a super spreader.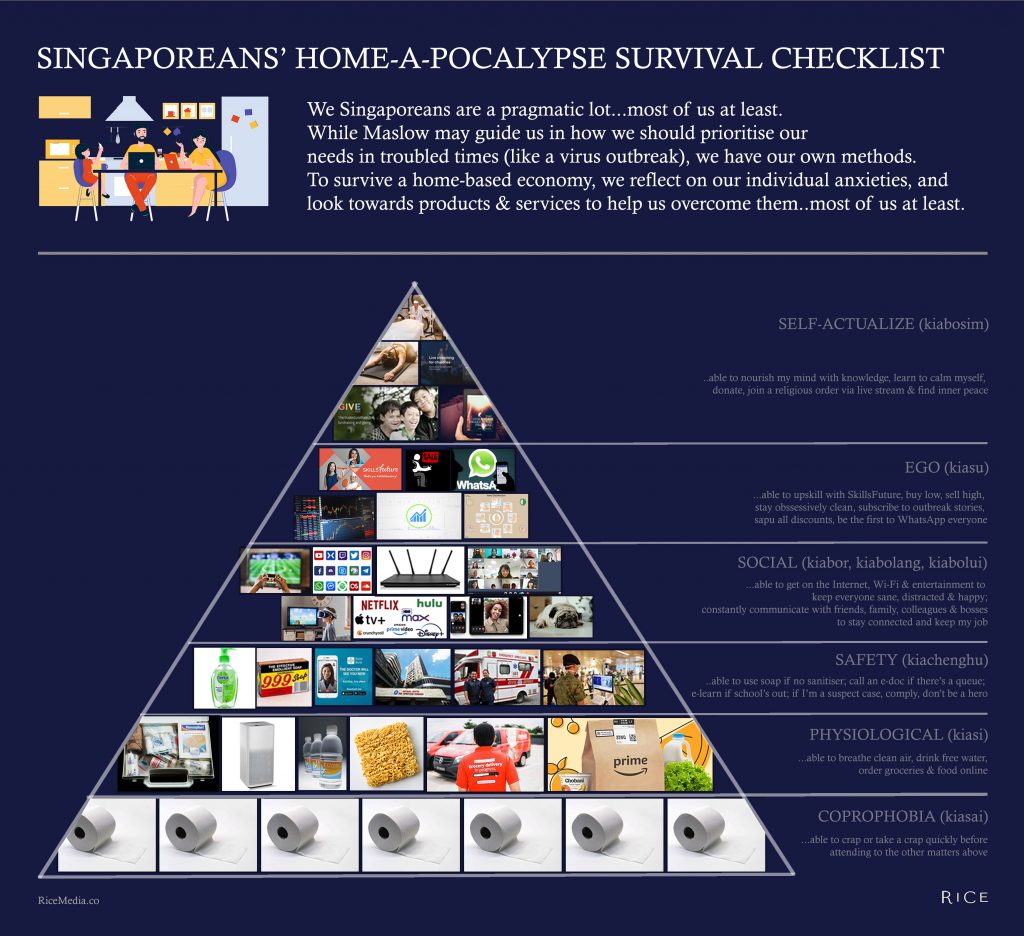 Some enterprises are already offering products or services which address one of six different anxiety levels: coprophobic, physiological, safety, social, ego and self-actualization. Interpreted from a Singaporean perspective, they understand our discomfort from being stuck in isolation or adjusting to a sudden routine change. From having to deal with thirst/starvation/sickness (kiasi), being admonished by the authorities (kiachenghu), boredom, abandonment and poverty (kiabor/kiabolang/kiabolui), loss of self-esteem (kiasu) to apathy (kiabosim), these enterprises offer some solutions to overcome them. You're probably wondering … what about coprophobia (kiasai)? We'll touch on that towards the end, since it's
not just a Singaporean anxiety
as we'd originally thought.
PHYSIOLOGICAL NEEDS (kiasi): ONLINE ORDERING SERVICES, HOME DELIVERIES AND CLEANING SERVICES

Most Singaporeans are well-stocked for emergencies (food, water, warmth, medical supplies). The more laissez-faire worry less. Simple. In Singapore, as long as I have Internet access and a mobile device, I know this anxiety can be easily taken care of—as long as my air-conditioning and fridge work of course.
RedMart for example, saw orders exceeding 300% of its weekly average when DORSCON level was raised to Orange on February 7. Shoppers were buying 4 to 10 times more food staples, 3.5 to 5 times more paper products and 2 to 6 times more personal care and household cleaning supplies. In some way, my wife and I probably contributed to this 300%.
"We experienced a spike in bulk buying and large orders on Lazada's grocery arm, RedMart," said James Chang, CEO of Lazada Singapore in a Rice interview. "As more consumers leverage our technology to shop at their convenience on their phones, we noticed an increase in customers recognizing the benefits of shopping for essential items online."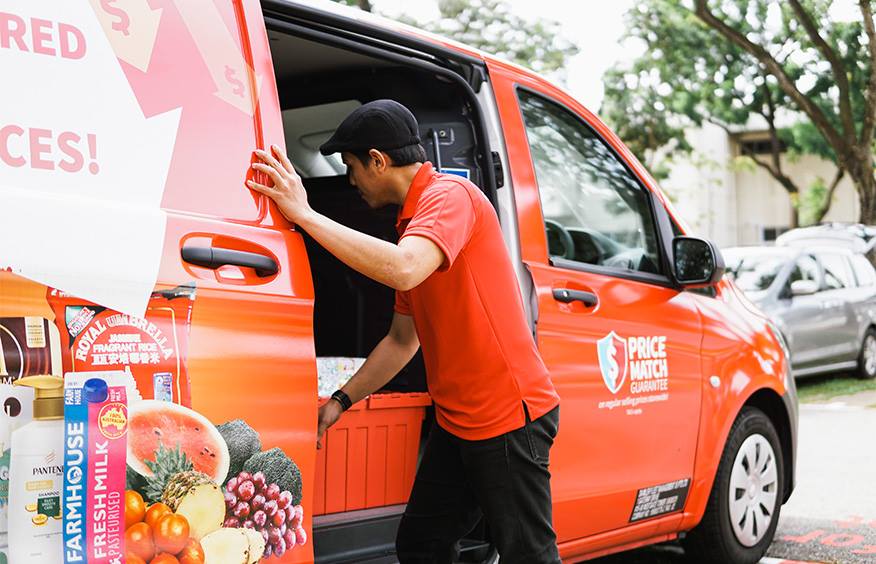 Chang admitted that Lazada sales for computer accessories increased by 40% when the first Covid-19 case was announced on January 23. "Laptops and network components saw sales growth of 10% to 15% after Singapore raised its DORSCON level to Orange. We believe individuals and companies recognize a need to safeguard themselves/employees and to find the right tools to create a more conducive and productive home working environment," he added.
"In order to better manage deliveries, we have advised customers to add items to their existing orders, subject to availability, instead of placing another order and taking up another delivery slot.
"We have been increasing our delivery capacity and ensuring a strong supply of necessary goods during this extraordinary situation. This includes increasing our fleet of vehicles and drivers to ensure our customers' orders are fulfilled in a timely manner and to uphold our standards of delivery. We are confident that these measures we have set in place will allow us to continue to service our customers and be able to fulfill their needs."
SAFETY NEEDS (kiachenghu): SERVICES THAT COMPLY WITH GOVERNMENT POLICIES

The government has made it clear that there is zero-tolerance towards fake news, excessive hoarding, and disobeying a quarantine/stay-at-home order. Agencies and third-parties which protect us from anyone who disobey them will gain priority in the interest of national security. Thermal scanners, thermometers, public information filters (scanning for fake news), security agencies serving and monitoring Quarantine Orders, contact tracing volunteers and protective equipment for front-line health workers are likely in high demand.
Speaking of health workers, there's some worry if I develop mild cold symptoms but am unsure if I should join the queues at clinics and hospitals. Is there a home-based alternative resilient enough to ensure our healthcare workers are not overloaded with stupid-old-ask-a-lot-questions-me?
Apparently there is, and the ecosystem's been in place for several years now.
"There has been heightened public health concerns over the virus outbreak. People prefer not to be exposed to other sick patients in physical clinics/hospitals. We have seen an approximate 60% increase in teleconsultations over the past few weeks (since DORSCON Orange). More doctors have joined our platform to teleconsult with patients too."
This was shared by a spokesperson from Doctor World, a 24/7 video teleconsultation app (Apple AppStore and Google Play) for non-emergency illnesses (eg. common cough, cold, constipation, diarrhoea, acne, migraine, gout and eyelid problems). And yes, it's for Singaporeans.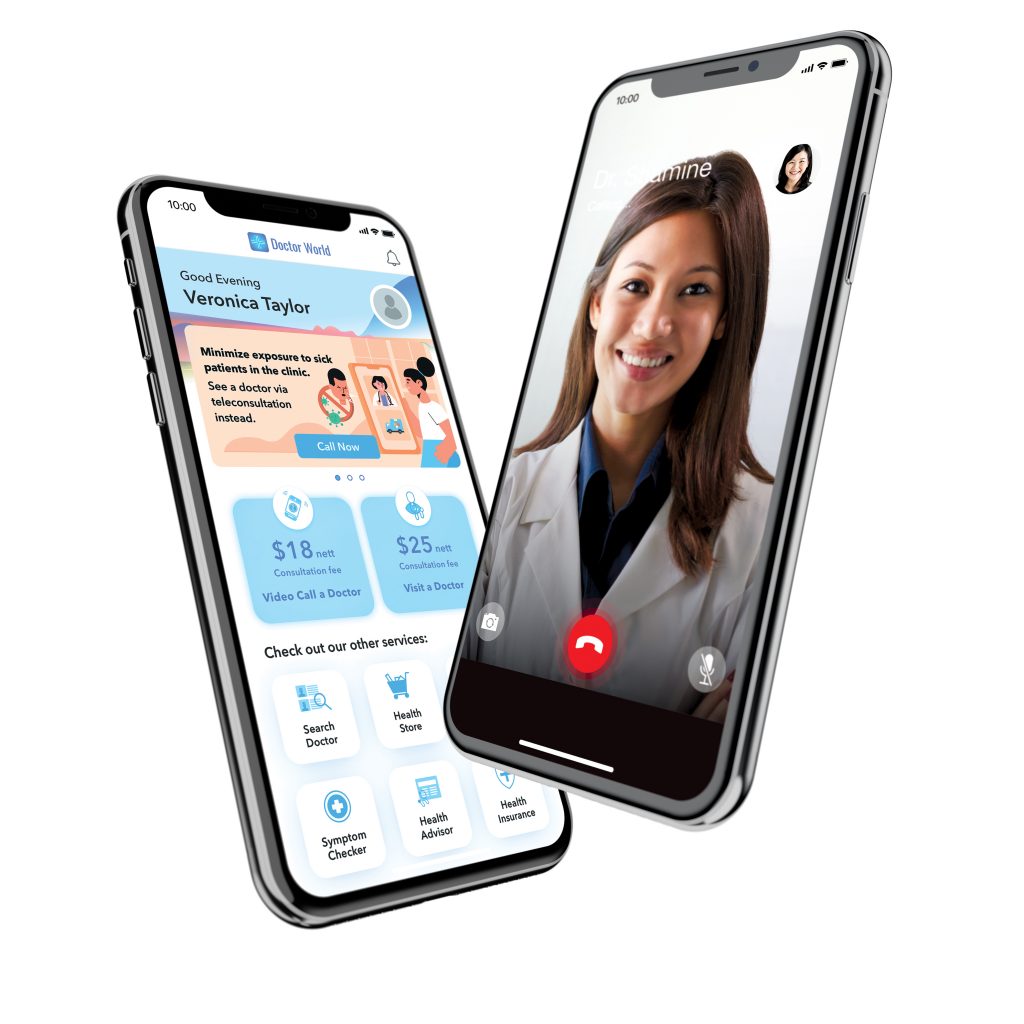 As expected, telemedicine usage intensified when DORSCON Orange was announced. Another app service, Doctor Anywhere, saw usage surge 70% in the past six weeks.
"A significant number of the consultation and enquiries are related to acute upper respiratory infection (cough, cold, flu, etc.). There is no shift in trend, but respiratory disorders have always been the top condition we see for consultation," said a spokesperson from Doctor Anywhere.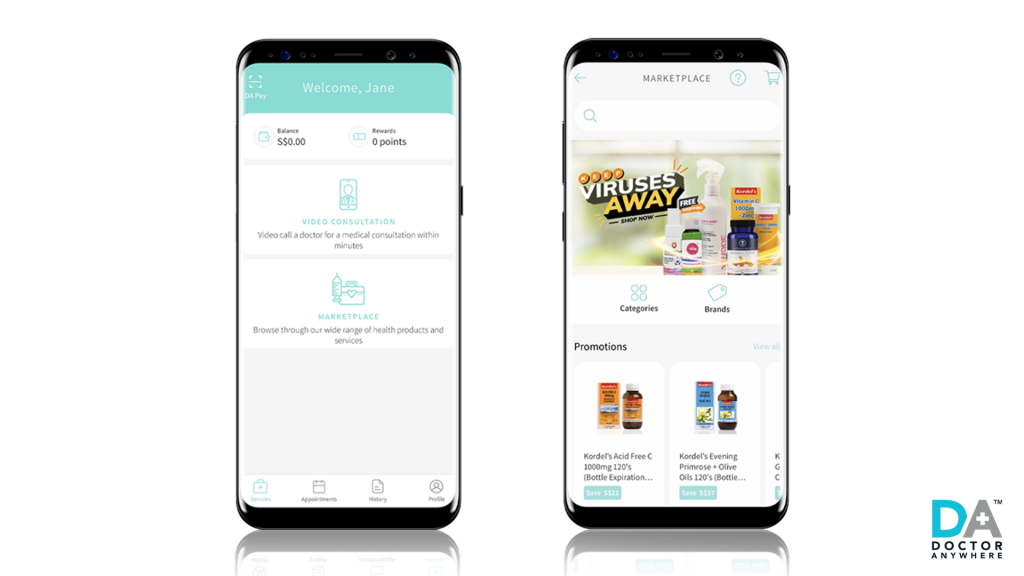 The app includes a health and wellness marketplace. "Products such as sanitisers and disinfectants are flying off the shelf, as are immunity boosting supplements and vitamins. Another popular Marketplace purchase is our home-based services, including domestic helper's six-monthly medical examination (
6ME
) screening, vaccinations and so on. People are turning to home-based options for services that they would normally go out of home for," she said.
"For checks that do require physical examination, a doctor can always ask patients to take readings under guidance. For instance, to check for fever, a doctor can ask the patient to use a thermometer during the video consultation. If the doctor assesses that the condition requires further investigation, he/she is trained to advise the patient to go for a physical consultation," said Doctor World.
Well, with at least five Public Health Preparedness Clinics (PHPC) around my district, I think I'm more than prepared, medical-wise.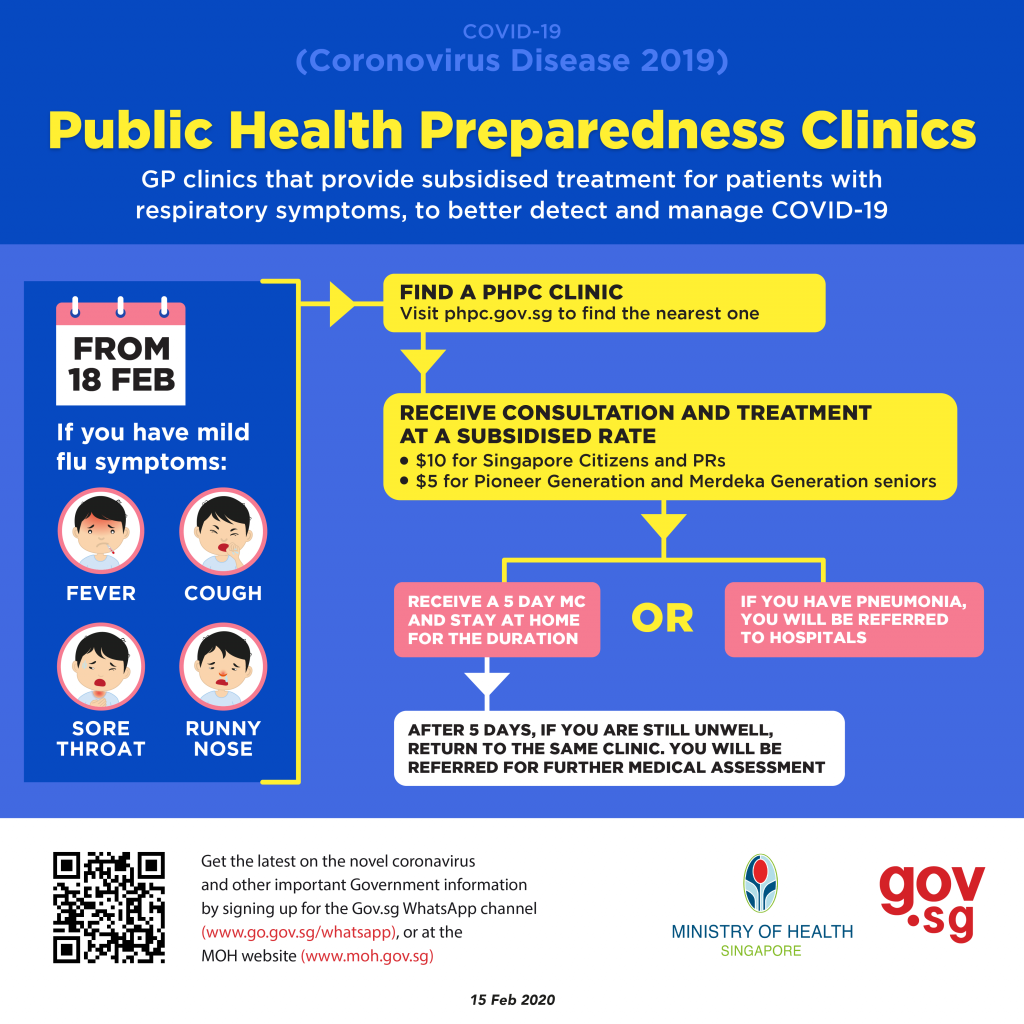 On the education front, and if you have school-going children, be prepared for some changes. My daughter is already trialling a digital form of homework via her kindergarten's app. A lecturer-friend of mine shared that polytechnics in Singapore are preparing to conduct lectures on an e-learning mode when the semester starts in April 2020. While tutorials will still continue, class sizes will be reduced from say, 30 to 25. If this is true, lecturers will probably need conversion tools to transfer physical, printed notes into digital form. Conversion software apps from Adobe, OCR scanners and interactive touch-screen-and-camera devices will feature more in education methods among teachers and students (if this is the way forward).
What about travel? What if I plan to travel to a country with a growing infection rate, end up getting quarantined there and the government has to spend resources to rescue me? A friend of mine booked a Singapore Airlines ticket to Melbourne in April. She's concerned if this exact nightmare scenario would happen to her. At the time of writing, Singapore has blocked entry and transit for new visitors who travelled to Iran, northern Italy and South Korea within the last 14 days.
On the flipside, North Korea, Papua New Guinea, Qatar, South Korea, Taiwan, Sarawak (Malaysia), Israel, Saudi Arabia and India have issued travel advisories on travellers from Singapore. The situation remains fluid, and there is only so much our government can do to protect its citizens overseas (or planning to be). Even before she flies, my friend risks getting her flight cancelled or rescheduled. Fortunately, many local insurance agencies have advisories on making Covid-19-related claims from travel insurance. Allianz, Aviva, AXA, AIG, ERGO, Etiqa, FWD, NTUC Income, MSIG and Sompo stand to benefit from more travellers buying insurance but note their advisories on cut-off dates and countries covered, otherwise claims may become an issue.
SOCIAL NEEDS (kiabor, kiabolang, kiabolui): INTERNET & CELLULAR SERVICES, GAME & ENTERTAINMENT APPS,  UNIFIED COMMUNICATION TOOLS

What's worse than being stuck at home alone? Being stuck at home with your spouse.
Hear me out: For working couples who are used to not seeing each other until 7 PM on a workday, the idea of looking at each other more frequently now is going to take some additional getting used to. Of course, we can't use excuses to distract ourselves by visiting hotpot restaurants, F&B outlets, shopping malls, cinemas, or public events.
So to keep ourselves socially engaged at least, we spend more time on Netflix, HBO, Amazon Prime Video, and now Apple TV+. Which probably explains why these home streaming services are seeing greater viewership and subscriptions on their platforms. Case in point—Lost in Russia, a cancelled theatrical Chinese film, saw its home-streaming debut viewed 600 million times by 180 million households in three days. Food for thought—maybe all movie distributors should consider a streaming strategy from now on (at least to recoup losses from empty seats in the theatre).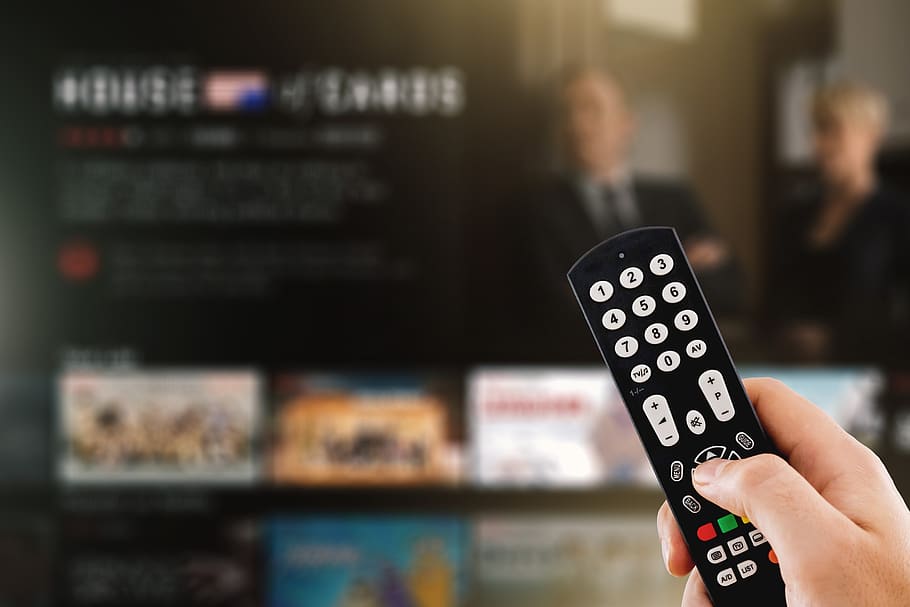 Since I've been working from home, I've also been video-conferencing my colleagues and bosses. Being at home doesn't mean I can play truant and deliver slipshod work. Having a stable video conferencing service and Internet network at home is critical to surviving in an alternative home-based economy. The last thing I need is to miss an online boardroom discussion because of terrible connection or lousy software.
According to Mr. Samir Sayed, Managing Director for ASEAN & Korea of Poly (the rebranded company after Plantronics' acquisition of Polycom), mobile technologies such as Wi-Fi, messaging, videoconferencing, and virtual workspaces, have made 'place' less important than 'purpose'.
"In difficult times like these, businesses (must) consider business continuity by taking advantage of technology and empower employees to stay productive while being physically away from the office."
Already, 84% of IT pros are using more than one cloud-based video conference solution. From Microsoft Skype, Google Hangout, Amazon Chime, Facebook WhatsApp, BlueJeans, LogMeIn to Zoom, employees are basically spoilt for choice. What's more, with Singapore's robust broadband and Wi-Fi network, it's anybody's turf really. The key thing, however, is that the platform keeps communication closely knitted, no matter how far apart everyone is.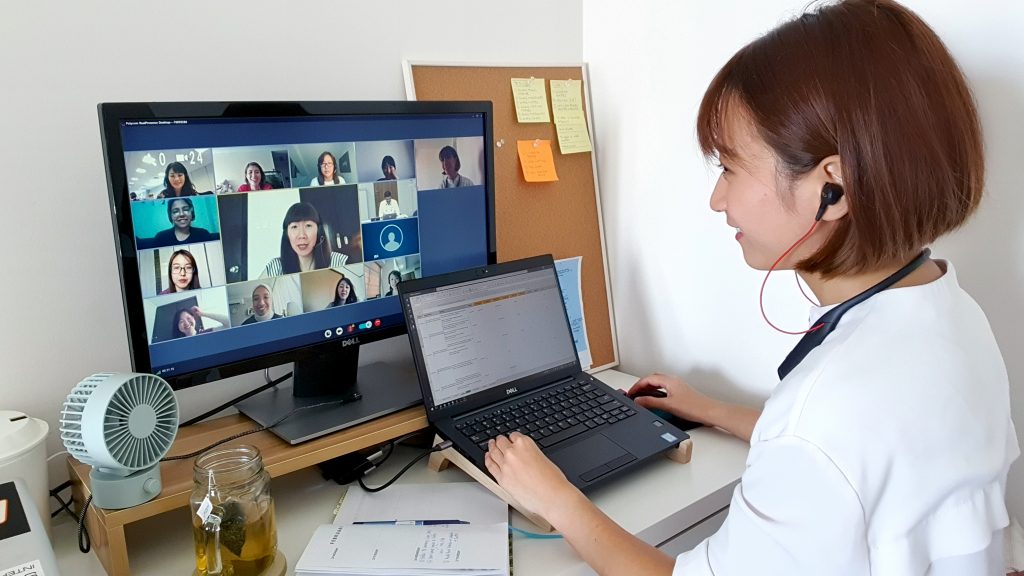 "In times of crisis, remote working arrangements may be what keeps national economies afloat…employees should be enabled to do their best work wherever they may be, given their responsibilities, workload, and more importantly, how well they are feeling," said Sayed.
EGO (not ECO) NEEDS (kiasu): BREAKING NEWS SITES, SOCIAL MEDIA AI TOOLS, INVESTMENT SERVICES, SITES WITH GREAT DEALS & FREE CREDITS

Good or bad, ego resilience has served us well from time to time. Queues for iPhones, queues for face masks, queues for Shake Shack, etc. 
While I usually avoid queues, I know the kiasu aspect in me is a good alerting system of sorts—to suss out information before everyone else so I don't end up being the last guy at the station. Breaking news sites are seeing more visitors and subscriptions, WhatsApp, Facebook, Twitter and Google innovations and traffic surged, and AI tools are in demand, thanks to folks from GovTech (or is it CovTech)?, 
If I'm the financial investing type, I'd probably look towards companies producing hand sanitisers, face masks, disinfectants and possibly vaccines. Companies like Gilead Sciences, Moderna, Regeneron, AbbVie, Johnson & Johnson, Vir Biotechnology, Glaxosmithkline, Sanofi, Roche, Illumina, Qiagen, Thermo-Fisher, Fuji Film Holdings and Cepheid are racing to develop a cure for Covid-19. Why? Everyone knows the one to develop the cure first wins (so consider everything being tested now as a maybe). 
Even stocks of face mask and hazmat suit manufacturers like DuPont, 3M, APT, AHPI and Lakeland Industries are seeing spikes in trading, not to mention remote office apps like Zoom and Slack. I don't know how long this run will last, but as long as demand and panic-buying continue, you know the rest.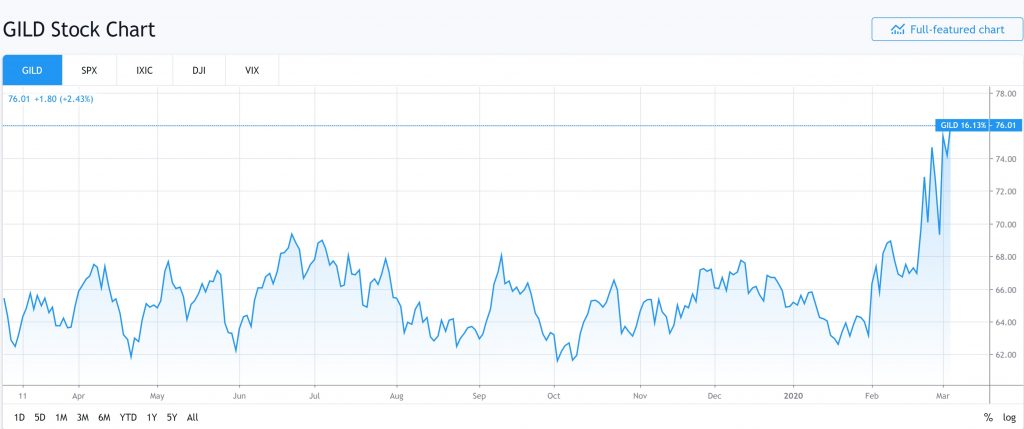 A new but morbid development is the cryptocurrency coin—CoronaCoin or NCOV. Traders familiar with Bitcoin and Ethereum can bet on the coronavirus epidemic, based on how many people fall ill and die from Covid-19. Every two days, the coin supply diminishes based on the rate of global cases, which suggests a price surge if more people die from the virus. The silver lining is that part of the proceeds will go to the Red Cross for Covid-19 relief, just to make sure traders don't feel so bad.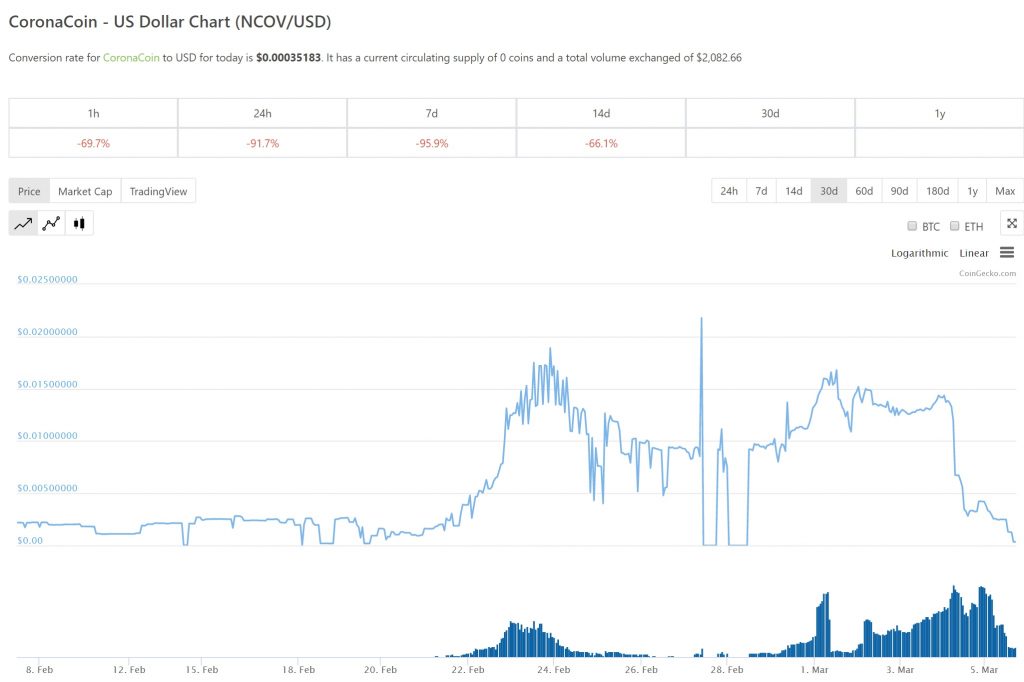 Personally, since I'm spending more time at home, I've been browsing courses available at the SkillsFuture site (got credits must spend right?). The idea is to use the time I have to upgrade myself and come out stronger when the economy stabilises (Uncle Heng say one). Companies listed on the site stand to benefit over the long-term, especially those offering courses within the threshold of available free credits (S$500 or less). If every Singaporean takes the opportunity to use them, at least we'll see more bakers, app developers and flower arrangers once this is all over.
I think if there's one form of resilience Singaporeans would excel at, it would be our ego.
SELF-ACTUALIZATION NEEDS (kiabosim): CHARITIES, PLACES OF WORSHIP, LIVE-STREAMING & ONLINE SELF-REFLECTION SERVICES

On the heart- and soul-searching front, contributors have been giving fund-raising sites a big boost amid the coronavirus outbreak. Giving.sg saw
donations
hit more than S$2.2 million last month, and the government has just launched the SG United Portal to
rally
Singaporeans to similar social causes. As Singaporeans soul-search for meaning in this vulnerable and turbulent life, so too must our small island-nation bring us together as one (cue patriotic National Day song).
But what do I do if I'm, say, a Christian soul unable to join Sunday service and praise God in a church? The answer? Live-streaming. Already pervasive in games (Twitch, Steam) and entertainment, it's now become a go-to method for places of worship to reach out to their congregation, especially if they have to suspend mass or some worshippers fall sick.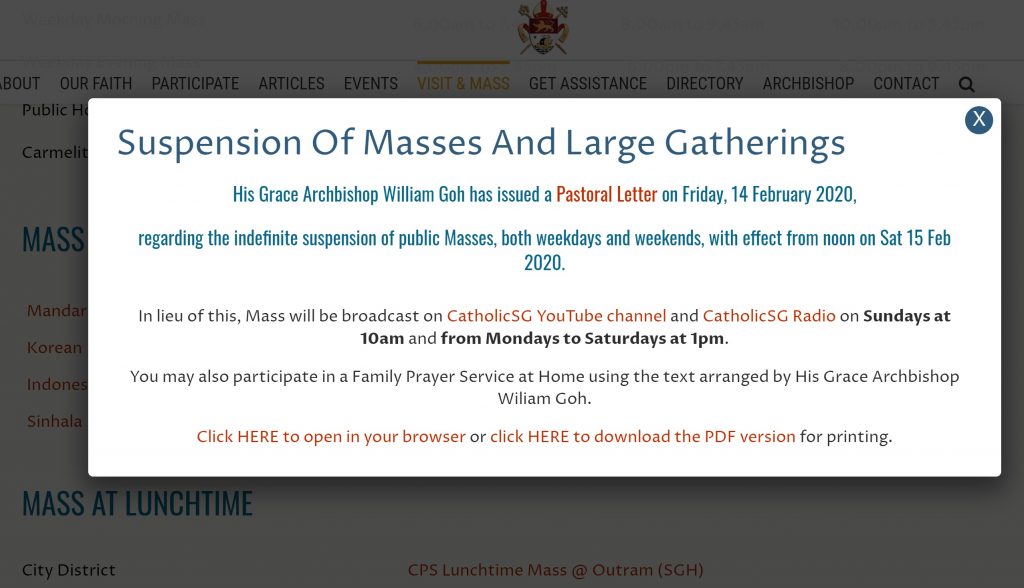 "(The live stream) is a good thing for now, and could well be a catalyst for more regular family prayer. Especially during this season of Lent, it is sobering and focuses us well. At the same time, there are others who need physical and active participation in mass and the one we all lose is holy communion which we do spiritually. Either way, no right or wrong. It calls us to step up and keep our relationship with Christ," said Annette, a Roman Catholic I spoke to. Annette mentioned to me that mass will resume by mid-March. NOTE: As of 12 March 2020, the lifting of the mass suspension has been cancelled.
Even for churches still running their weekly services, their live streams have spiked during these times. "People are generally more concerned about personal hygiene, so there has been this general worry about the spread of Covid-19. Some folks have decided to stay at home during this period," said Eugene Low, a pastor from Grace Baptist Church.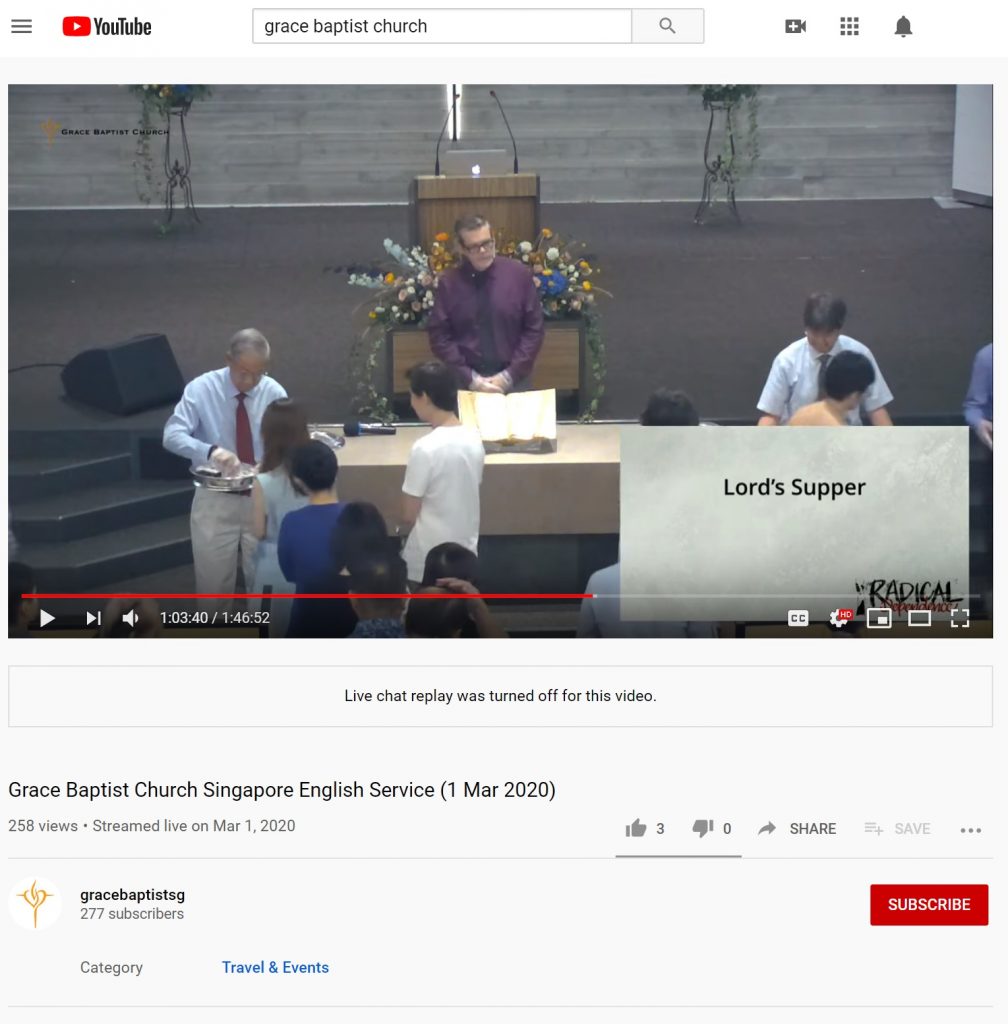 "The numbers from our live stream have definitely increased. There is some fall in physical attendance, while the number of people watching the live stream has gone up. But now, we're seeing people coming back again."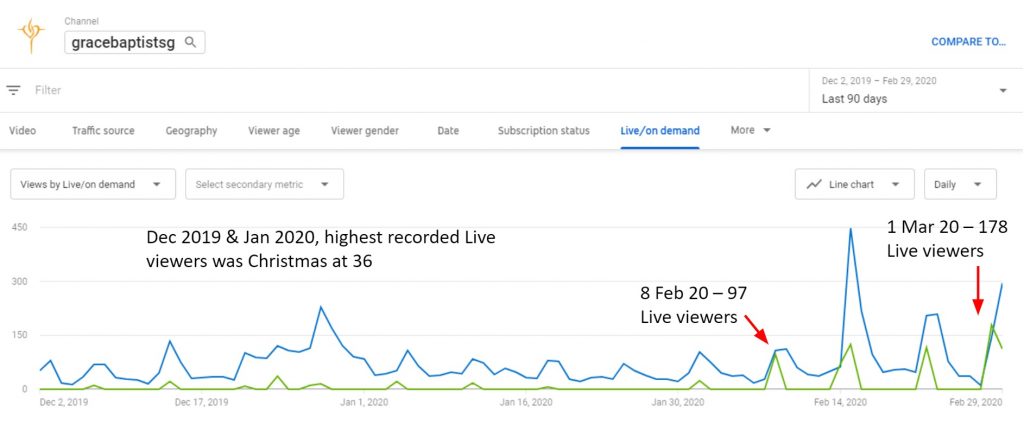 "My advice is that (live-streaming) is a good fallback measure in times like this but relationships and connections have to be made in person. Say what you will about technology—it can supplement but it cannot substitute person-to-person interactions and contact. I feel that this is a stop-gap but it's not something we would settle into as the norm," Low shared.
So granted, for now, as long as precautions are being made in places of worship, live-streaming is still just a fallback plan. It is definitely a blessing if a devotee is quarantined or home-staying, thank God for that. 
What I would suggest however, is for theatrical, exhibition and event organizers to seriously consider live-streaming or digital forms as a viable subscription/paid-access-only alternative. Who knows? It could open new forms of access and revenue as long as measures are in place to protect the stream.
COPROPHOBIC NEEDS (kiasai): SERVICES THAT LET ME DO MY BUSINESS QUICKLY

When Singaporeans were stockpiling toilet paper on February 7 and 8, I thought it was due to our fear of crap getting in the way of us being able to do more pressing matters (you know, I need to save lives but my-body-forcing-me-to-take-a-crap suddenly gets in my way). Some said it was due to supply shortage rumours from China, or our first-world need for a minimum standard of living, or a recurrent commodity stockpile in times of disaster since our Great Grand Ah Kong days. Whatever the reasons, I now know it's not just a Singaporean thing. As the scourge of Covid-19 spreads into other countries, panic-buyers in the US, Australia and Hong Kong have swept up (and tussled over) carts of rolls from supermarket shelves.
Vinda International Holdings, the world's second largest manufacturer of toilet paper, saw its stock price surged from HKD14 to HKD21 in less than two months. Kimberly-Clark, the world's largest with brands like Scott, Kleenex and KleenGuard, is holding fine in the stock market, and is expected to announce better than expected quarterly results in 2020.
As the saying goes, 'when you gotta go, you gotta go' and the enterprises that satisfy this need quickly will somehow emerge unscathed by the outbreak.
TOTAL RESILIENCE THE GITLAB WAY
Interestingly, one enterprise which has mastered all forms of resilience is GitLab. The open core company develops different software for development lifecycles serving more than 100,000 organizations and 2,200 active contributors. It has a 3,000-page handbook and its central repository is its main bread-and-butter. In case you're wondering, GitHub is a competitor.
"Remote is not a challenge to overcome. It's a clear business advantage."
–Victor, Product Manager, GitLab
GitLab's all-remote work policy means it hires workers from all over the world instead of a central location. Flexible working hours are preferred over set working hours. Communication must be written down and recorded instead of verbally explained. Public sharing of information is preferred rather than on a need-to-know basis. Every document is accessible for editing by anyone rather than a top-down control. Asynchronous communication? Definitely. Interestingly, formal communication channels are preferred rather than informal ones.
Confused by how the company, valued at USD2.7 billion in 2019, does it? Watch this:
The question, of course, is whether it is possible for an all-remote work economy to extend across a country like Singapore. Not only do pockets of citizenry get better work-life balance, the reduction in fixed office facilities frees up land-scarce space for more communal and eco-centric infrastructure. It's a bold concept, even without a virus threat.
ARE WE READY FOR ANOTHER WAVE?
So, from ordering groceries and electronics online, telemedicine, safety alerts, gaming and entertainment apps, video conferencing to self-upgrading, financial investing and spiritual enlightenment, it seems we do have services and infrastructure in place to keep us chugging along if forced to stay home long-term.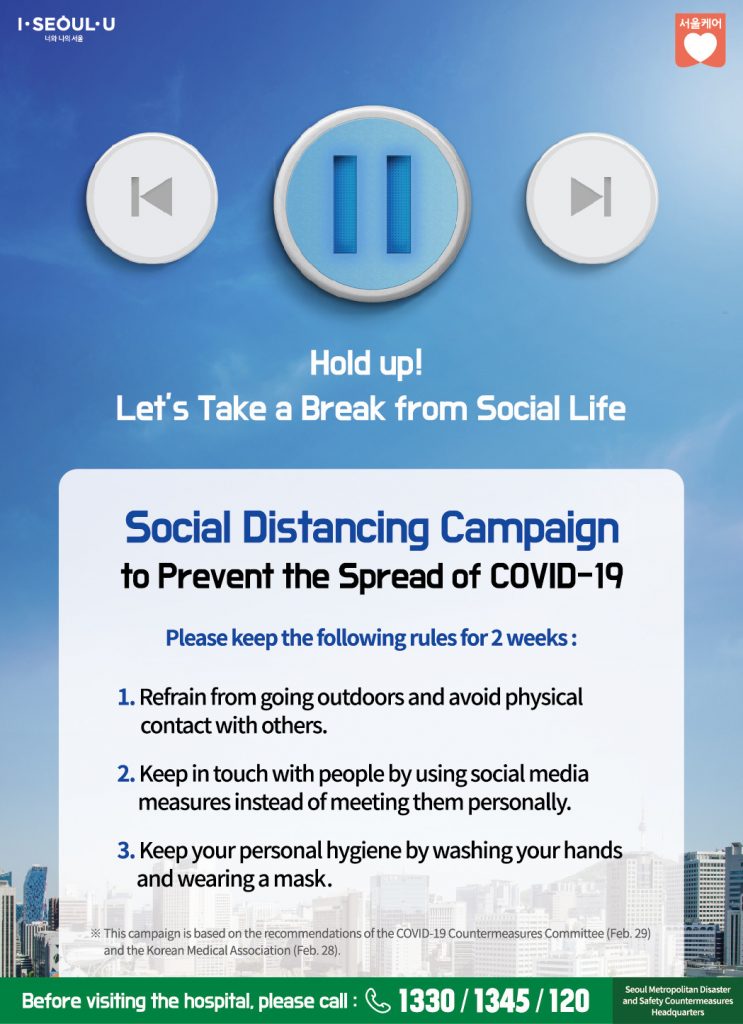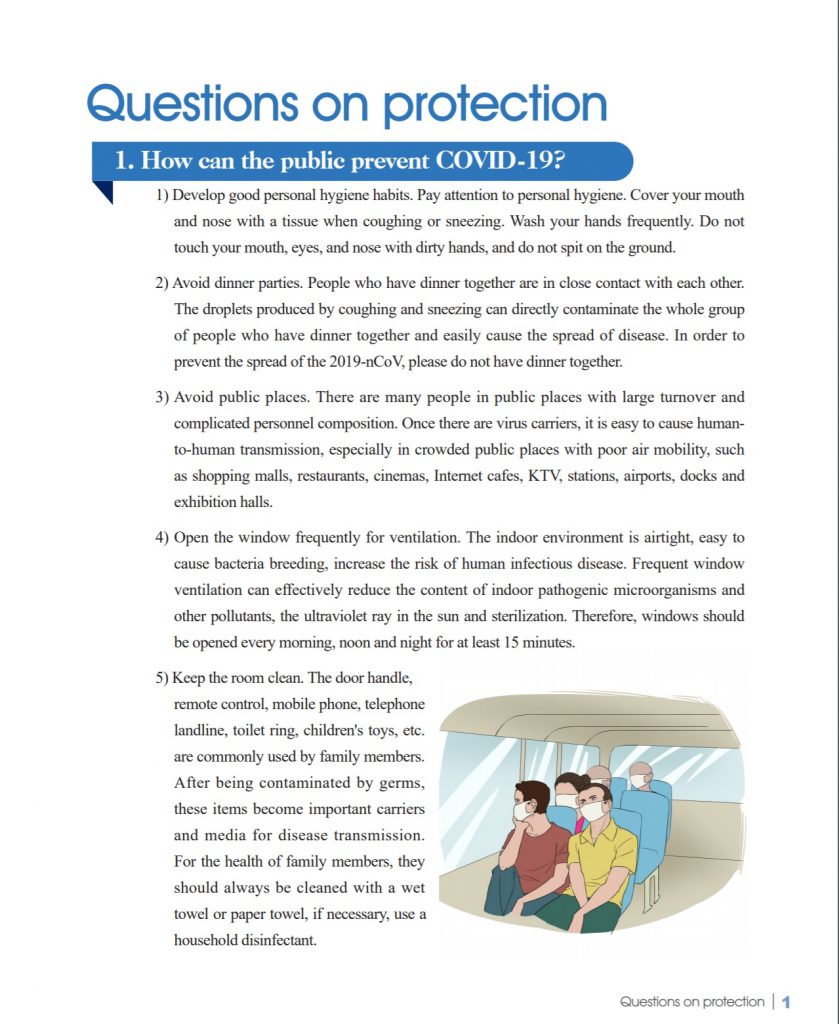 In
China
and
South Korea
—residents are already being advised to take a break from social life and adopt social distancing. As more countries report new cases and deaths, the term 'social distancing' will emerge as a key phrase in future government messaging. You'll keep hearing it until your ears bleed.
Just two days ago, on 6 March, Singapore reported 13 new cases of Covid-19 – the highest daily jump since the outbreak started. The next day, on 7 March, 8 new cases emerged. We need to prepare ourselves if it gets worse. Singapore-based enterprises best be ready then, because if the situation worsens, the Singaporean need may be unprecedented on so many anxiety levels. Perhaps even greater than what we saw happened on the night of February 7.