All images by Helen and Stephanie Lee for RICE Media.
It's safe to say that human beings have been storytellers since the beginning of time.
Think myths and fables told from prehistoric times to modern-day catch-ups with friends. We love a good story, even if it's something as mundane as pointless gossip. It always starts with a simple phrase: "Spill the tea!".
And oh, do we love tea.
That said, storytelling goes beyond such casual chit-chat. For some folks, joy comes when weaving a meaningful narrative together—be it through written words or moving pictures. Budding content creators, however, rely on tools the same way chefs do with their trusty knives.
Pricey equipment, software, mentorship sessions? These are not always accessible, and it is for this reason that RICE cooked up the Storytellers initiative.
With hopes of impacting the community, our inaugural batch of seven students pitched and crafted stories alongside their mentors over the past few months. In this piece, they share their big little dreams.
---
1. Filmmaking: A Sprouting Dream
Syarifuddin Azhar Bin Rosli, 26
Singapore University of Technology and Design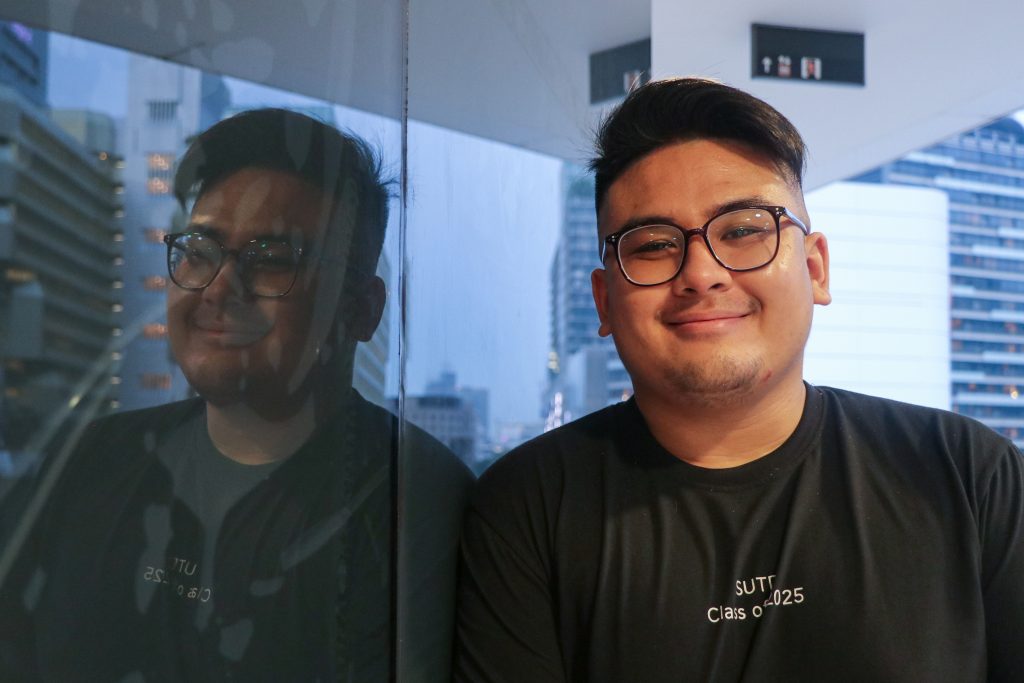 Growing up, Syrarifuddin had always loved filmmaking. His passion for the craft started brewing back in his secondary school days. Videos are effective in conveying not just a story, but also a different perspective to a wider audience. Now 26, the budding filmmaker views the Storytellers programme as his way of giving back to the community.
Syarifuddin recalls his RICE mentors, Toke Hong Loong and Larissa Ong, to be integral to his storytelling journey. Under their tutelage, his team was able to tell a story he's always wanted to tell of his friend, Elmira—someone who walks the path of a successful adult life despite being a victim of domestic abuse and having grown up within the foster care system.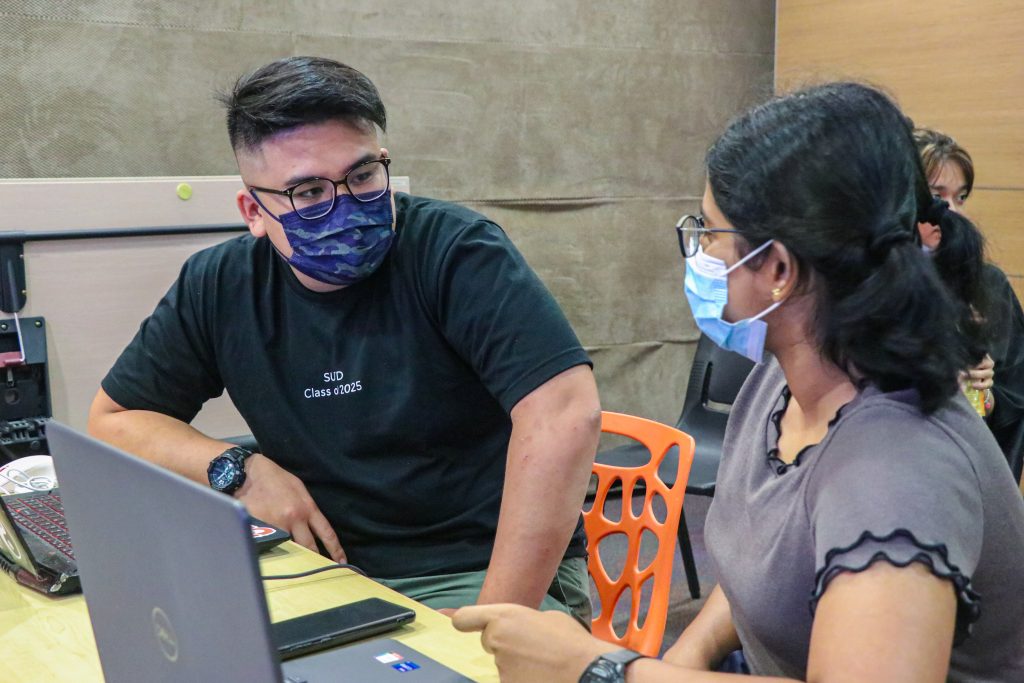 In line with the theme of social mobility, he feels that this piece is not just a mere project submission, but rather a story that needed to be told. "Elmira had been waiting so long to let her story be known and put together in a proper manner," Syarifuddin remarks.
"This video is a service to her and her story, as well as to the audience who will watch this video."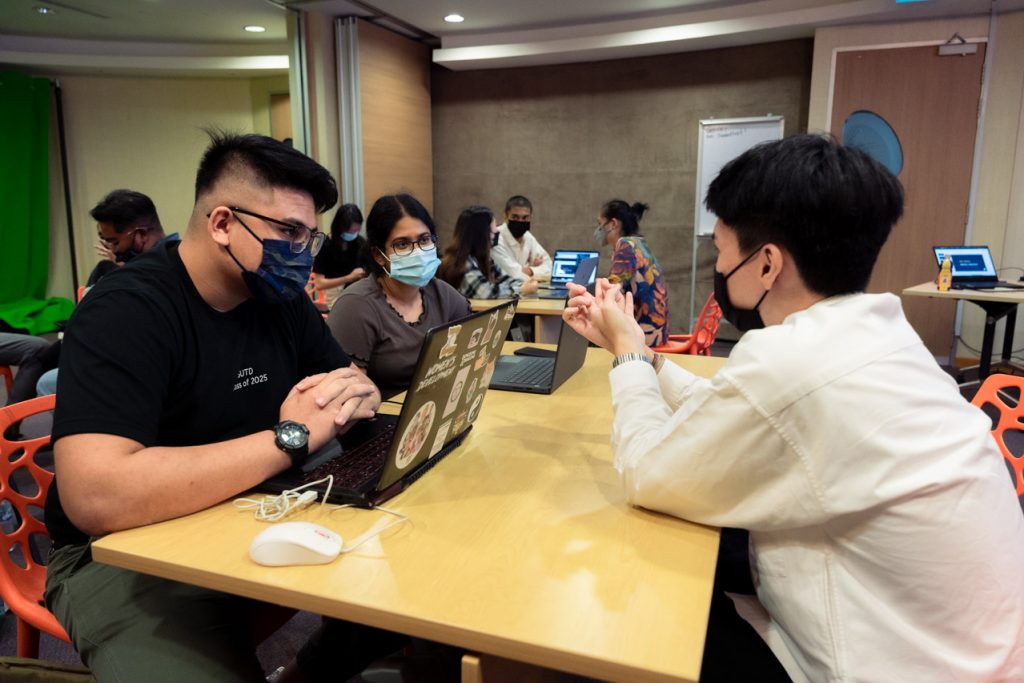 The Storytellers journey taught him other skills that are integral to storytelling—crucial things like audience behaviour and the importance of a strong video hook. His goal remains unmoved: to allow people to see the world through others' lenses.
2. Inspired by Zero-to-Hero Stories
Sree Devi Rajavelu, 21
Singapore University of Technology and Design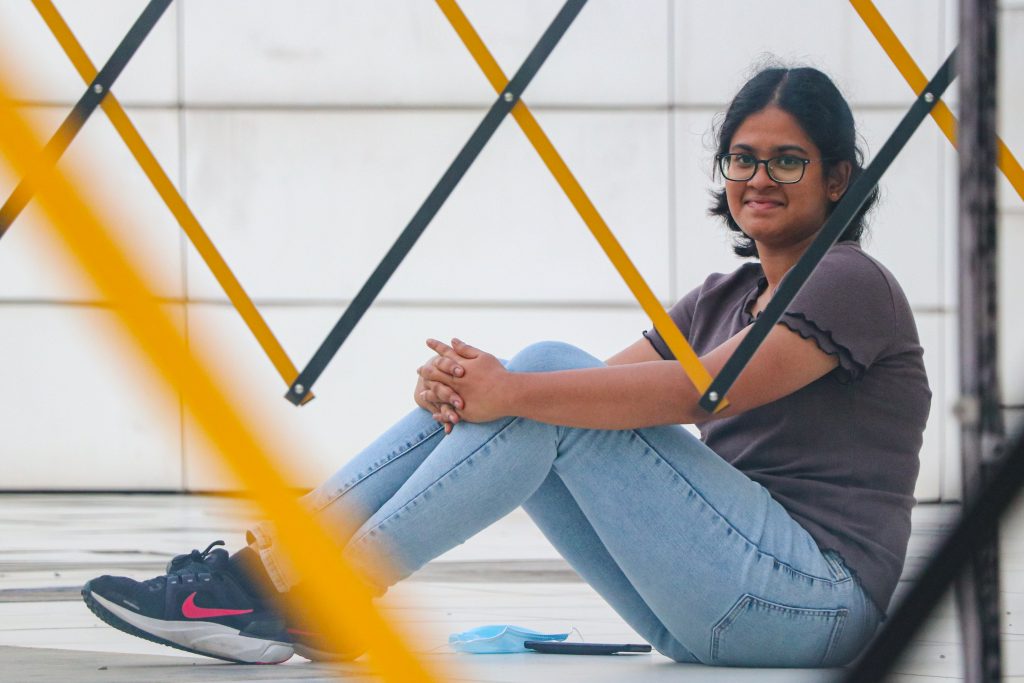 Unlike Syarifuddin, Sree Devi has had almost zero experience with video production. And yet, the 21-year-old student saw the Storytellers initiative as an opportunity to shine a spotlight on underprivileged communities—particularly on the everyday obstacles they face.
The way she sees it: videos are dynamic. They're also immersive. By giving the audience a glimpse into her profiles' lives, Sree Devi dreams of the day when her works instil a greater sense of empathy towards the struggles of the voiceless and unseen.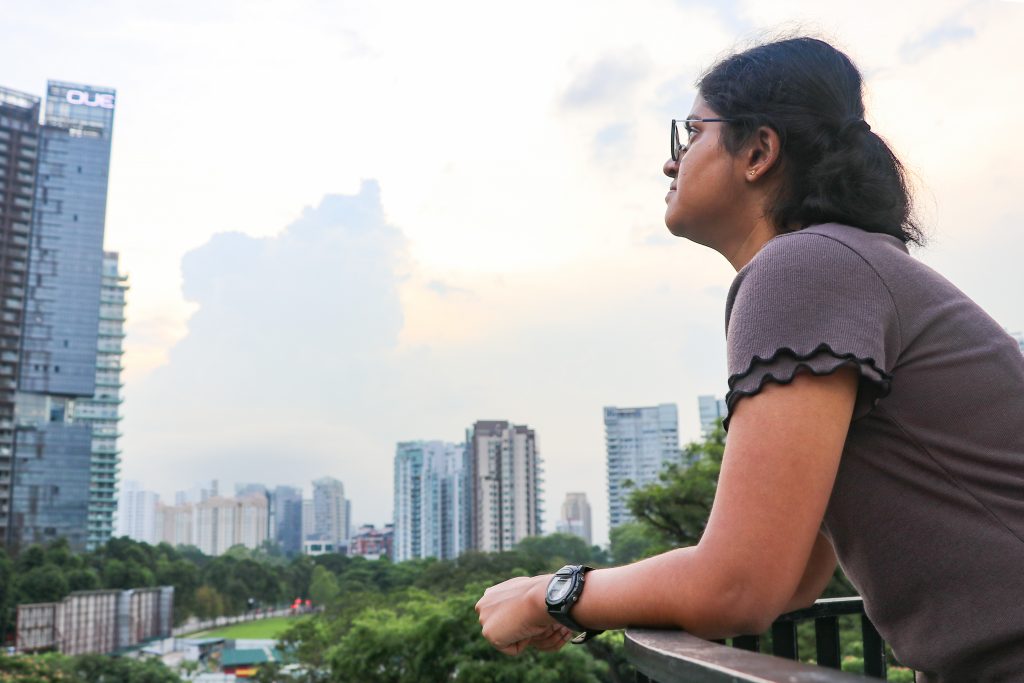 3. Intimidated, but Not Shaken
Elvis Leong Wei Kiat, 25
Singapore Management University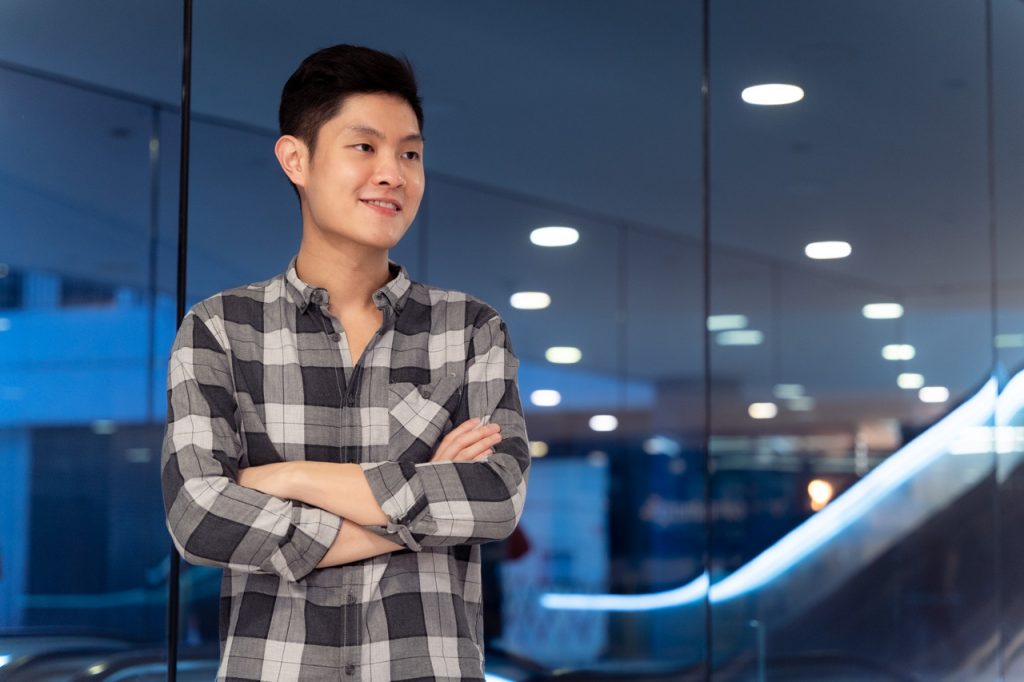 With all that hands-on gear and technical shenanigans, video production can be rather intimidating, especially for those without experience.
From shooting to video editing—let alone producing a full-length short documentary that's acceptable on an industry level—25-year-old Elvis had never once thought he'd successfully learn the ropes before hopping on board the Storytellers initiative. Despite those doubts, he hopes to widen his horizons by continuing down the path of content creation.
4. Growing with the Currents
Shivani Mariappan, 19
Singapore University of Technology and Design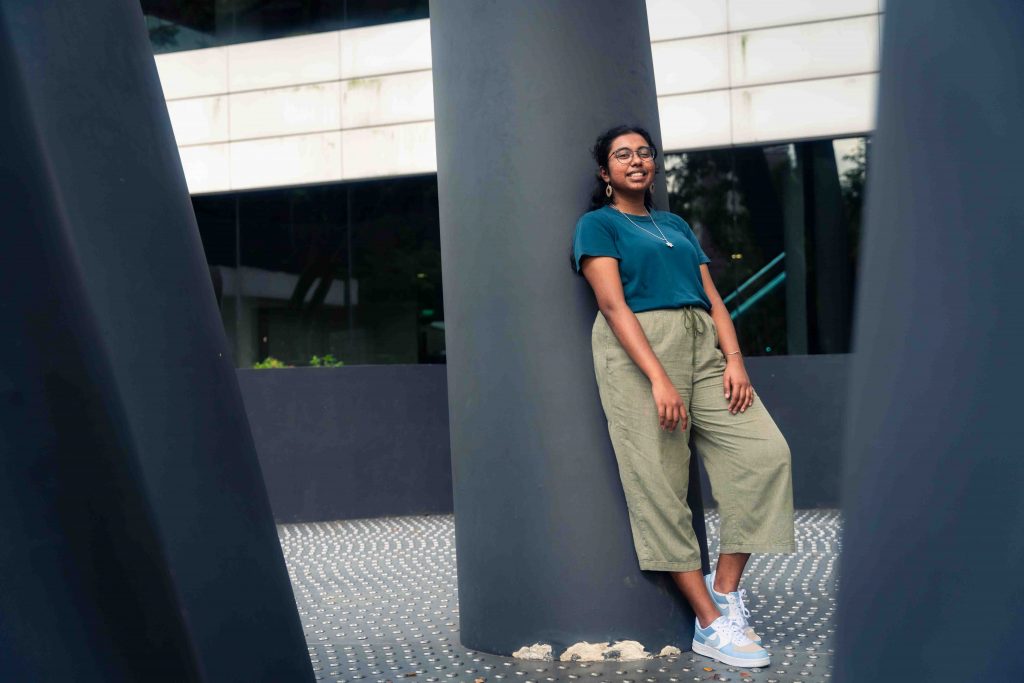 Given the extra time during the school holidays, 19-year-old Shivani simply yearned to work on something productive. Video production had nothing to do with her Computer Science degree, though.
While she was first hesitant, she identified Storytellers as an opportunity to pick up some new, relevant skills. That gave her the courage to try it out.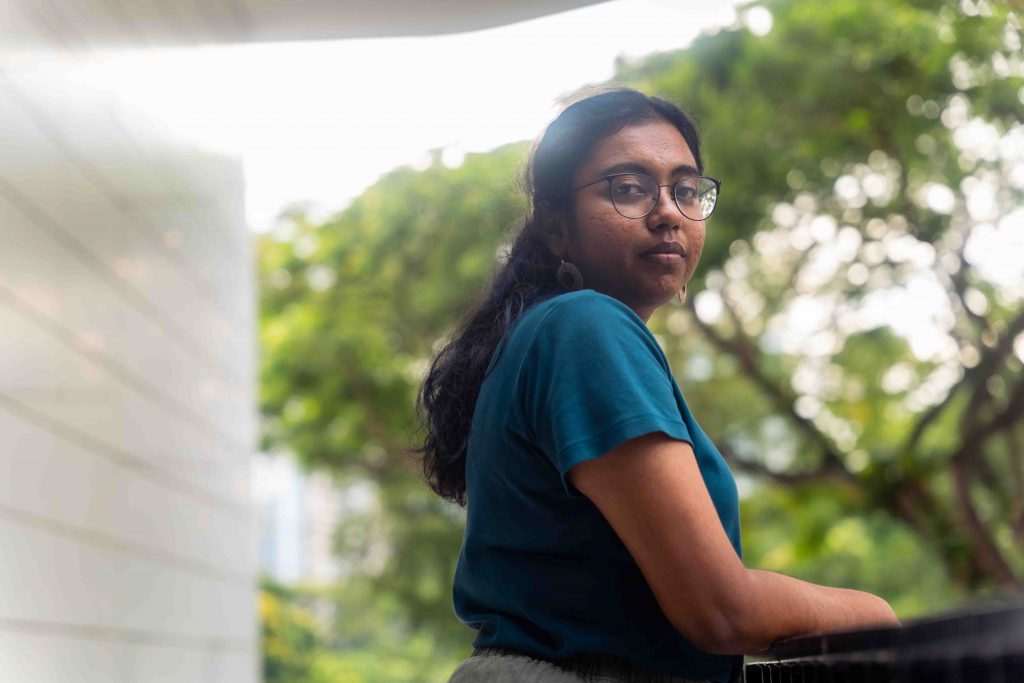 "I didn't think much of it. I've never given shelters and the foster care system that much thought either," she recalls. "That all changed on the day of my team's shoot."
Upon hearing the profile's story for the first time, Shivani felt the need to convey her tale to others—not just to the RICE audience, but on behalf of those in the system who may feel less alone with the right representation.
5. Welcome, Discomfort
Chua Xin Ni, 22
Singapore Management University
Coming from the School of Accountancy—where numbers typically take precedence—video production is, naturally, unfamiliar territory for 22-year-old Xin Ni. She signed up precisely to get a taste of storytelling and to step out of her comfort zone.
"I was excited to be able to work with the other Quantedge Foundation scholars on this project," she shares. "I wanted to learn how to shoot professionally; to create a film from start to finish, but also gain some meaningful friendships through this initiative."
6. Heightened Empathy & Appreciation
Janel Soh Xue Lin, 23
Singapore Management University
Janel's mode of storytelling boils down to two simple things: sensitivity and appreciation.
To put it simply, one gets to walk in the shoes of others through storytelling. For Janel, that's a rather unique spot to be in. Not only does the craft provide the creator with a greater sense of consideration towards the plights of others, but it also makes them more appreciative of the little things they have in life.
Plus, they got to meet (and peep) into the lived experiences of others. Regardless of their background, the storyteller then has the privilege of bringing meaningful narratives across to others. That's essentially what drew Janel in.
7. Game On
Vienna Chong Ke En, 23
Singapore Management University
Much like the characters of Stranger Things, Vienna enjoys losing herself in a good session of Dungeons and Dragons. In fact, the tabletop game shaped her love for videos and storytelling. "In a way, videos and games are similar. It's about presenting a story in the best way possible," she remarks.
Like games, insightful messages are hidden in movies too, she elaborates. As Vienna consumed content, she gradually became curious to learn more about the process of crafting her own. Through Storytellers, it helped that she switched seats from being a viewer to a producer. "I signed up hoping to better understand how messages are crafted, and how they can impact viewers."
---
It's easy to fall into an echo chamber, especially if young voices remain unheard (or worse—neglected). How else can we better listen to those who need their perspectives told?
At its core, storytelling is a tool that helps shape our understanding of the world. If more are presented with the right opportunities, that might just be the game changer society sorely needs.
---
This story is part of RICE Media's Storytellers initiative, a mentorship programme for budding content creators to learn about the art of creative non-fiction.
In collaboration with Quantedge Foundation, scholarship recipients take on the lived experiences of disadvantaged youth in the hope that we, as a society, reflect on how we can enable every child or youth to access equal opportunities and thrive.