In this 3-part series, RICE explores how architecture and social design shapes how Singaporeans of all backgrounds live together. We take a look at 3 projects that have garnered Design of the Year under the President*s Design Award.
---
All images by Isaiah Chua for RICE Media.
It's a quandary we've explored before: is Kampung Spirit a mythical concept?
Wholesome community spirit is often romanticised in modern soap operas (we're looking at you, Tanglin) and discussed in nostalgia-laden effusions. Countless thought-pieces decry the importance of keeping The Spirit alive these days, summoning its manifestations in prefabricated concrete homes instead of dusty attap-roofed houses.
Sure, the BTO estates of today are as easy to construct as stacking slabs on top of each other like Lego. What's not as easy, however, is permeating a sense of camaraderie, social cohesion and neighbourliness into the same space. The skeleton can be snapped together, but the soul can't be engineered.
Maybe it can be seeded and designed to blossom. In a grand, $150 million project in the northern reaches of Singapore, they're deducing if the communal esprit of days past can be etched into the very blueprints of a public housing estate. And it starts with the name: Kampung Admiralty.
Admiralty Days of Future Past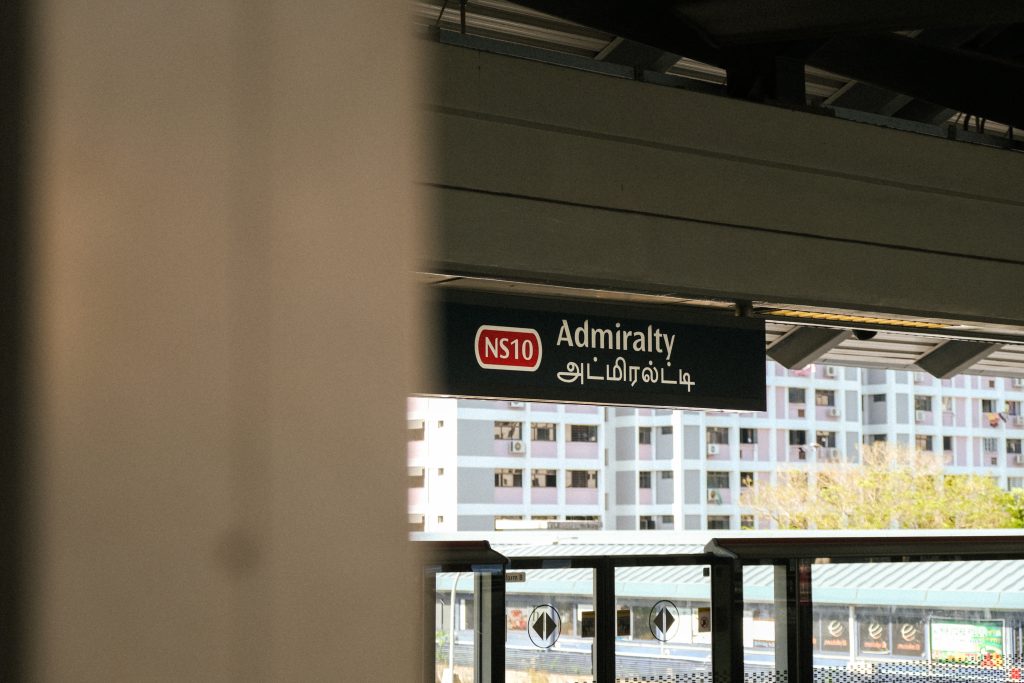 As an ex-Northie whose childhood was spent in frequent hops across the border to Johor Bahru, let me tell you what Admiralty is: a parenthesis between the larger, grander borough of Woodlands and the sleepier district of Sembawang.
A different version of community spirit existed back then. While the residents of Admiralty loomed in the shadow of Causeway Point, they were still proud of having their own humble plaza right next to the MRT.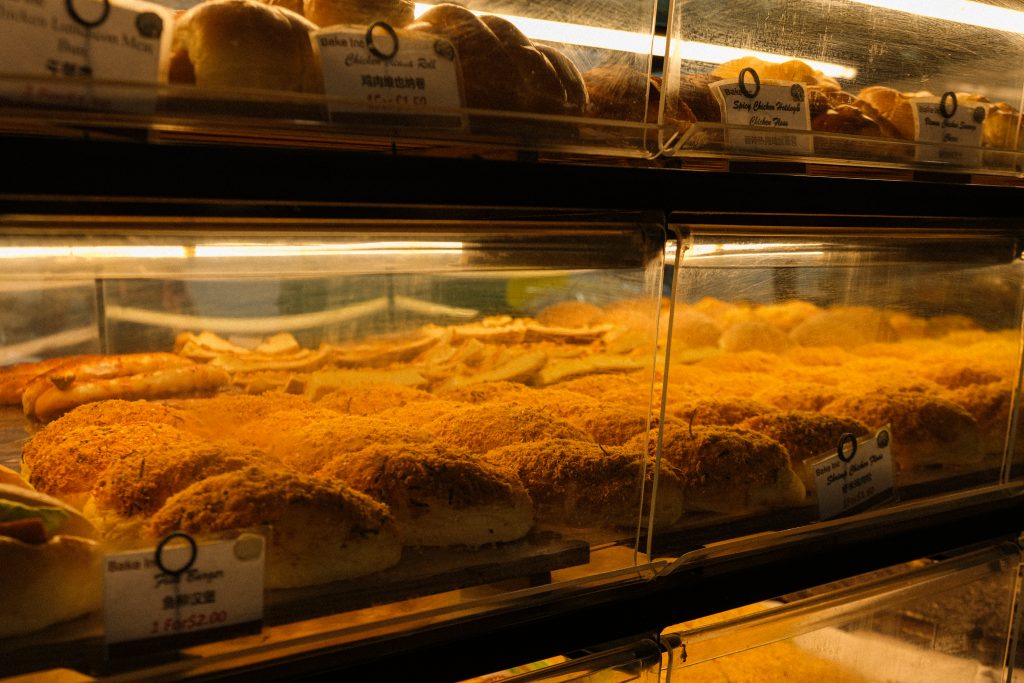 It was where they could grab bottled drinks and karipap on an overhead bridge; it was where pre-teens and teens trudge up dusty stairwells to tuition centres; it was where older folk could get $3 hair cuts from a barbershop with faded posters of Michael Owen lining its walls. There was a shady Cash Converter where I got duped into buying a semi-broken guitar amp; there was a McDonald's where I had an utter cringe of a date with a girl I met on MSN Messenger.
The Admiralty of today is nothing like what I remember. The photographs here tell a story of a very different neighbourhood — one that begins under a covered walkway from the MRT into a colossal all-in-one residential complex.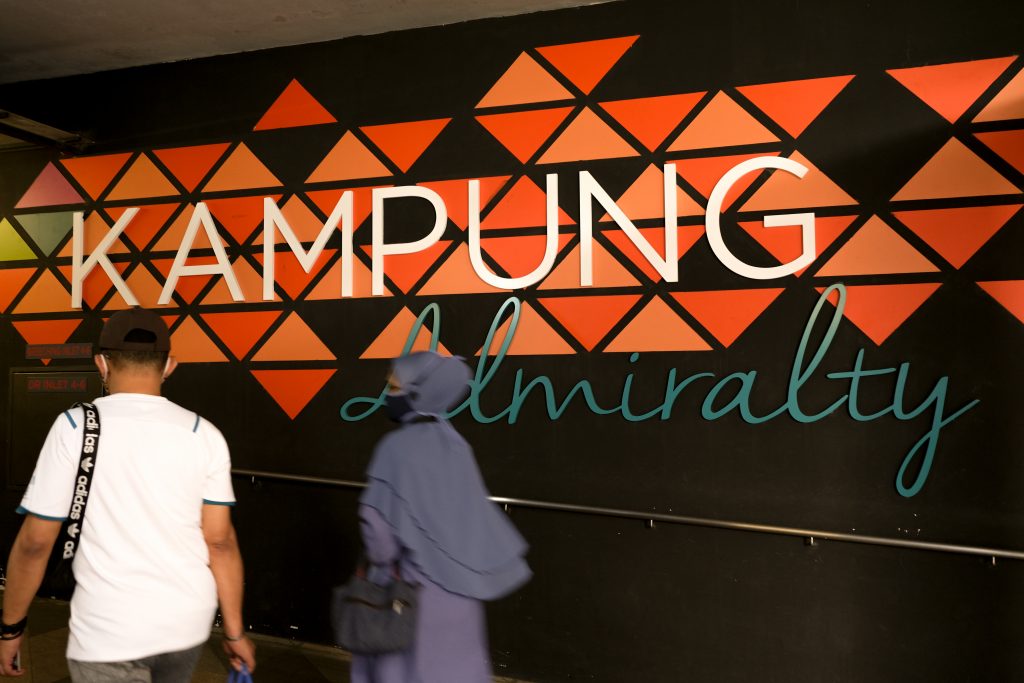 This is Kampung Admiralty, a modern high-rise village designed and conceived by local architecture firm WOHA. Awarded World Building of the Year in 2018 and Singapore's highest design accolade, the President*s Design Award in 2020, this modern kampung integrates housing with social, healthcare and commercial facilities as well as ludicrous amounts of greenery.
"This is a hyper-advanced condo, man," my photographer, Isaiah, offers. He's even more blown away when I remind him that this is a public housing development.
We walk in, passing by a sundry of storefronts. In navigational order: Long John Silver's, a phone case store, a frozen seafood mart and a medical centre for urgent care with a nurse clad in PPE manning the entrance.
There's a lift lobby with direct access to a hawker centre, more medical facilities, and housing on the upper floors. A travelator leads down to the basement, where a full-fledged NTUC Fairprice supermarket stands next to the underground carpark.
The utter scale of convenience is overwhelming — I could probably spend an entire month without even needing to step out of the complex. This is by design, something called a 'club sandwich' approach, according to WOHA Director Pearl Chee.
"Due to the small size of the site (0.9 hectares) we took a club sandwich approach by layering the different programs and services vertically," she tells me.
"Stacking these different layers on top of one another and making them easy to access allowed us to house a lot of different amenities under one roof that benefits the residents and also the entire neighbourhood."
Isaiah and I step into the frozen seafood mart called Tasty Farm to get some perspectives from people who actually live and work here. A handful of middle-aged aunties are laughing with the staff at the counter; they look like regulars who know each other by name. By one frozen aisle, a uniformed lady spots us taking pictures and asks what we're up to.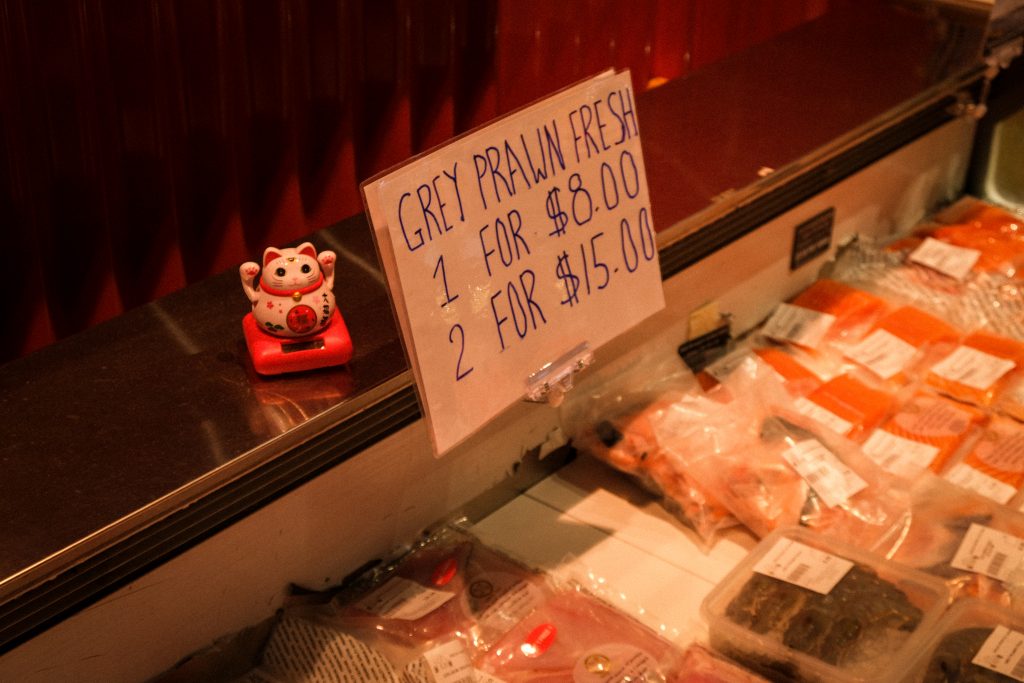 Wendy Wong relaxes after we explain ourselves. Our brief exchange is awkward but warm, with Isaiah standing in as translator for her Mandarin.
"I don't live at Kampung Admiralty, but I've been working here for about two-and-a-half years," she says. The 50-year-old cycles to work from her home a couple of blocks away, but she might as well consider herself an honorary resident there, judging from the many regulars she greets into the store.
On her off days, she makes grocery and food runs at the complex, making her one of the many residents in the vicinity (and beyond) who're grateful for the building's arrival in Admiralty. An independent report published last year noted that a large number of users of the project are not residents of the surrounding precinct, but have been more than happy to drop by when they want or need to.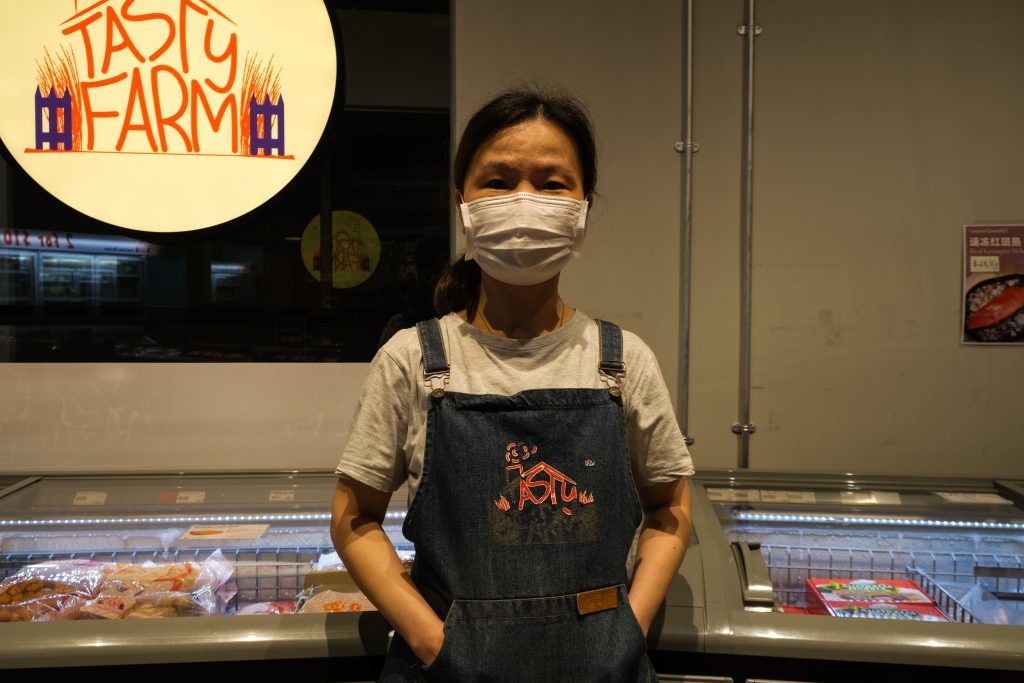 "Oh, I like it here, everything is so accessible. Very clean, very tidy, very modern. I've never seen a place this convenient before so it's good that the designers won an award for it."
She points us outside towards an open-air plaza to check out other amenities, and so we do. It's clear that this vast open space is supposed to be a gathering place for neighbourhood residents, with numerous benches all around and a small platform to act as a stage of sorts during events. A village town hall, if we're sticking to kampung analogies.
"To us, a kampung embodies that sociable, intergenerational community and this is why we integrated a lot of public space into the development," explains Pearl about WOHA's architectural thought process.
"These spaces allow people to meet and get to know each other, they encourage activities and provide room for intergenerational bonding experiences."
The wide-open space certainly does provide an avenue for mingling, but I'm not sure if that's applicable these days. Sadly, the COVID situation has resulted in seating areas being taped up to disallow gathering together in large groups; the people we see at the plaza are mostly keeping to themselves. It's a Wednesday afternoon, so there aren't many people here either.
But if intergenerational bonding is the goal, I could see it happening in times of normalcy. Right now, it's 70 per cent elderly folks, 20 per cent adults and 10 per cent kids just chilling out after school.
Most of the buzzing activities took place in the outer ring of the plaza, with people coming in and out of Chateraise, Mos Burger, Maki-San, Ya Kun and a knick-knack store — one of those MINISO-type shops. A sizable number of Grab delivery riders roam the plaza, either waiting for orders to be ready for pickup from Starbucks or Yassin Kampung seafood restaurant.
I guess I never realised it, but Admiralty does have a large ageing population. WOHA, however, understood the assignment early on to design a building catered for older folks.
While it was a challenge to tackle a socially-driven brief, they did well in seamlessly integrating housing and healthcare facilities for active ageing, keeping seniors active and independent. It's why Kampung Admiralty has everything within reach — the elderly won't have difficulty getting to where they want or need to be.
Isaiah comments that the NTUC FoodFare hawker centre on the second floor is pretty legit for a heartland makan place, and I agree. The food options are seemingly endless and undeniably for older Asian palates and budgets. Nothing too adventurous or Mod-Sin — just the usual Thai, Szechuan, Malaysian, Vietnamese, Chinese, Malay, Indian classics. A Mexican stall selling tostadas or a French one selling duck confit would just look out of place here.
The elderly patrons are people-watching over cups of teh and kopi-o. An old man in a snazzy shirt and songkok gestures to us with a blinged-out hand. Elder Malay gentlemen do love their rings like they're Infinity Stones.
Hussein Bin Lamat, 84 years young, eyes Isaiah's vintage Hasselblad film camera. "You know I used to be Tony Tan's photographer?" he chimes.
The man regales his days as a former resident of Kampung Wak Hassan, one of the last Sembawang coastal villages that survived till the nineties. He claims to have run among the government circle together with people like President Halimah Yacob as a cameraman.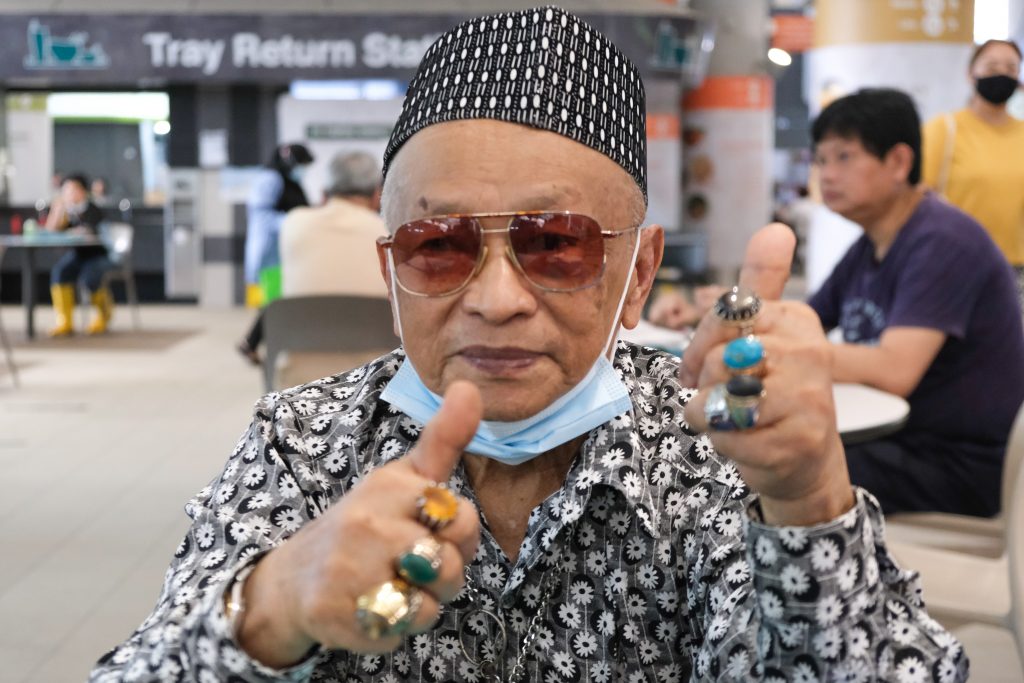 Here was a man who could authoritatively comment on the Kampung Spirit in Kampung Admiralty.
"No lah, of course it doesn't feel like the old days here. You cannot have that anymore. But at least we can be together-gether in one place because everything is here."
Hussein appreciates not having to go so far for his medical checkups since he can just take a lift to a clinic. He had just ended an appointment on the third floor and came down to sembang (a Malay catch-all term for chatting and gossiping) with a fellow kampung buddy, who's working part-time at a nasi lemak stall.
That's genuine kampung spirit for you; old ties still run deep into the 21st century.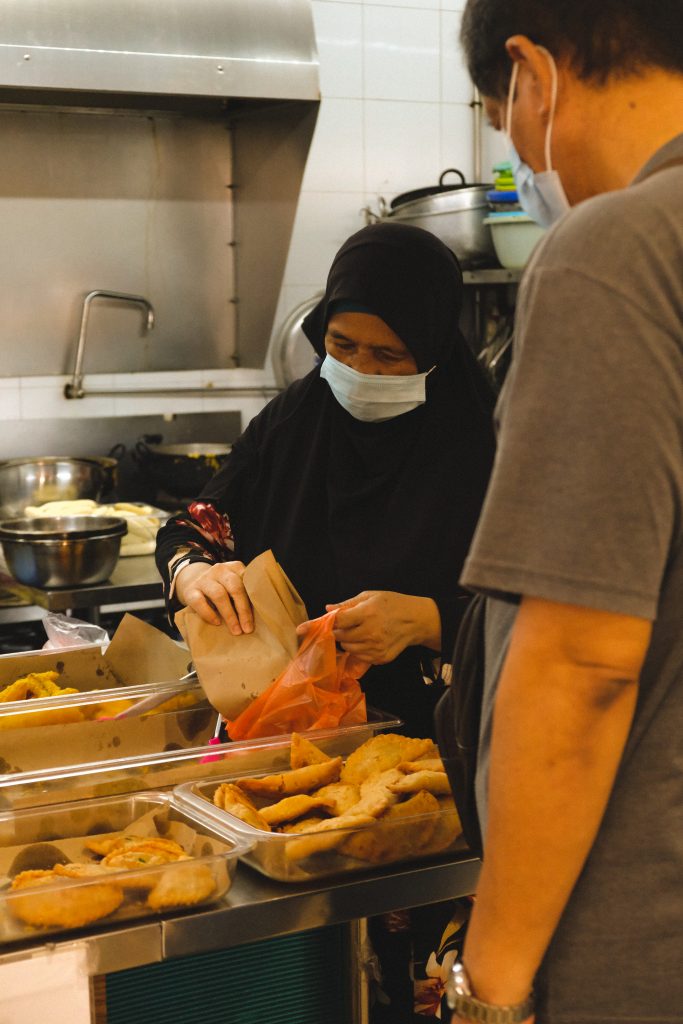 It's clear from our conversation that he appreciates the tight integration of facilities throughout the building. I, for one, found the yin-yang-ness of having an integrated childcare centre located right next to an active ageing centre particularly intriguing. As Pearl assures, it's all part of WOHA's purposeful design to create a place for camaraderie.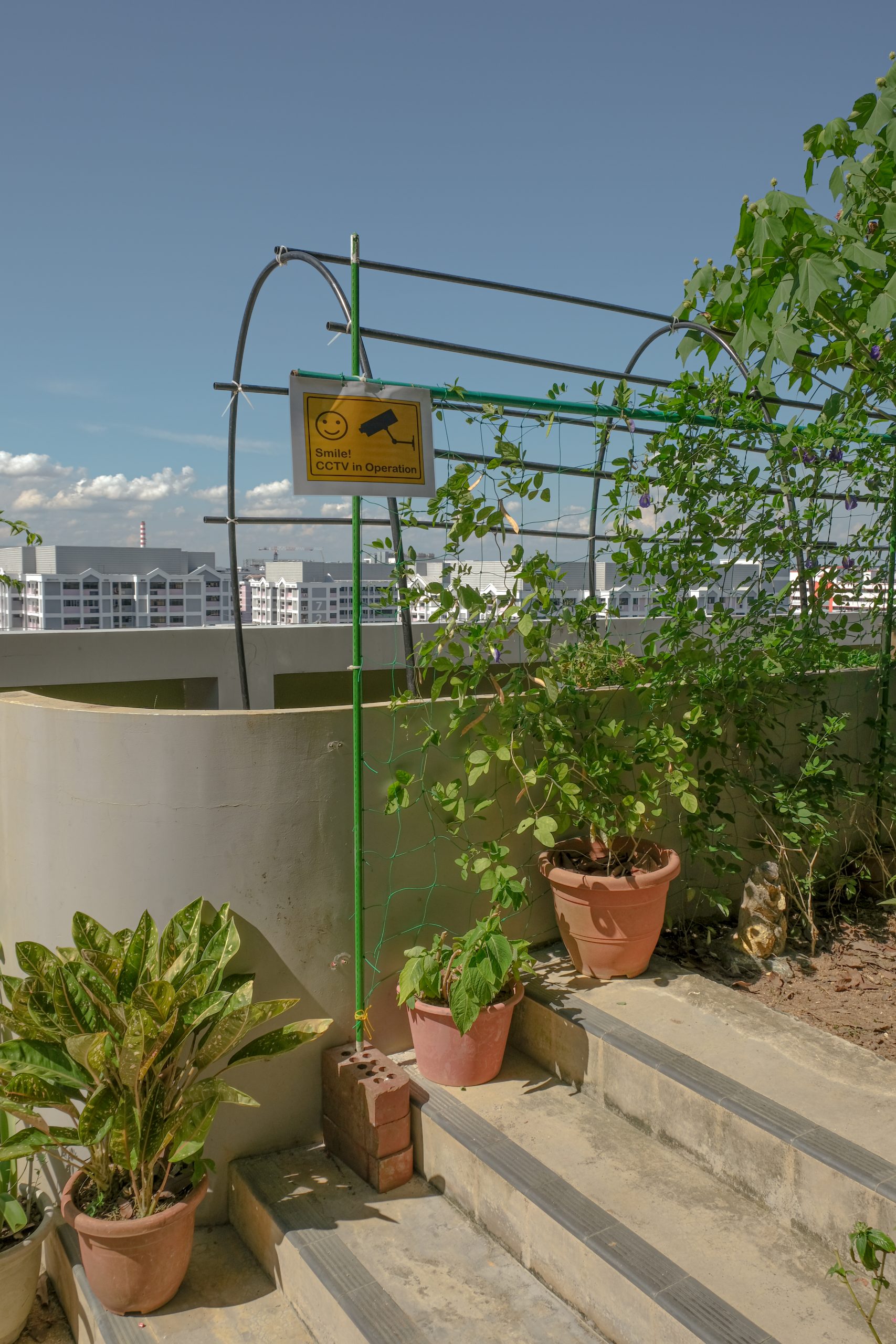 Case in point: the community garden on the rooftop. Nobody was around under the Wednesday mid-afternoon sun, but I'm sure it was a community effort to build this swath of healthy plants and trees.
And you can tell they're regularly taken care of from the well-worn freshly-muddied gardening tools stored neatly near a shed. Folks must love this place — it's not as barren as my own BTO rooftop community garden.
Speaking of which, can I unironically say that the greenery found at Kampung Admiralty is just stunning? There is no lack of verdant foliage filling up every space that isn't concrete. The interwoven green spaces seemed to be specially designed to provide the sensation of having a forest in your backyard. Little nooks and crannies are just waiting to be discovered behind a shrubbery.
Pearl is glad I noticed — it's a key feature WOHA is proudest of at the complex.
"We're so happy to see how the integrated greenery provides habitats for different animals and insects; we see this as a successful example of how nature and the built environment can coexist," she enthuses.
So does this 21st-century vertical kampung design inculcate kampung spirit? Yes, Pearl says, and the many users and residents who've offered positive feedback since Kampung Admiralty's launch in 2016 agree.
Community spirit manifested clearly two years later, during a fire evacuation incident. In December 2018, a blaze broke out on the fourth floor of Kampung Admiralty, leading to the evacuation of about 260 people, including the elderly and young children. With most of the old folks on wheelchairs, it would have taken a lot longer for everyone to get to safety. That issue was moot when residents and volunteers mobilised without prompting and provided assistance, getting everyone in the clear in a shorter time than expected.
If that seals the case for a 21st century Kampung Spirit at Kampung Admiralty — where thoughtful design shapes how Singaporeans of all ages, ethnicities and financial backgrounds live together — I have no doubt the Kampung Spirit will take root again in future projects like this.
The design works because the building plugs seamlessly into the urban fabric of the district. It contributes to the natural, social and economic ecosystem of the once-sleepy neighbourhood by adding ample green spaces, social environments, places for businesses and services. And the jury has spoken: Kampung Admiralty succeeds in combining healthcare facilities, food and beverage options, retail and public amenities within a singular structure that also draws in families, friends and the public to create a vibrant community hub.
More importantly, the conveniences of a mixed-use development — typically reserved for the privileged living in condo complexes and private residential projects — is accessible to all Singaporeans. And if the words of the Prime Minister are anything to go by, this "hyper-advanced condo" is the shape of public housing to come.
---
The P*DA 2020 Travelling Exhibition is currently at library@orchard from 2-28 November 2021. Check out the P*DA Website for updates on where the exhibition will travel to next!