Top image: Shiva Bharathi Gupta / RICE File Photo
"Quite basic, but honestly, Hainanese chicken rice. Only the rice though.
During big family events, particularly my Ah Ma's birthday and Chinese New Year, chicken rice is a must. I don't eat the chicken because I'm vegetarian—but I cannot get enough of the rice.
And I don't need another person to tell me how the rice is made. I'm aware."
– Jessin
"Mr Coconut. I know it's not a dish, but hear me out—it's the perfect all-rounder for anyone in Singapore because it's the best way to beat the heat.
I tried it before during pre-COVID, but it was only after the lockdown that I became an avid fan. The weather was so warm—it still is—but it was mandatory for us to wear our masks, which made it worse. I also have many concerns about sugar in bubble tea, so this was me reducing my artificial sugar consumption. Zero percent all the way!"
– Joey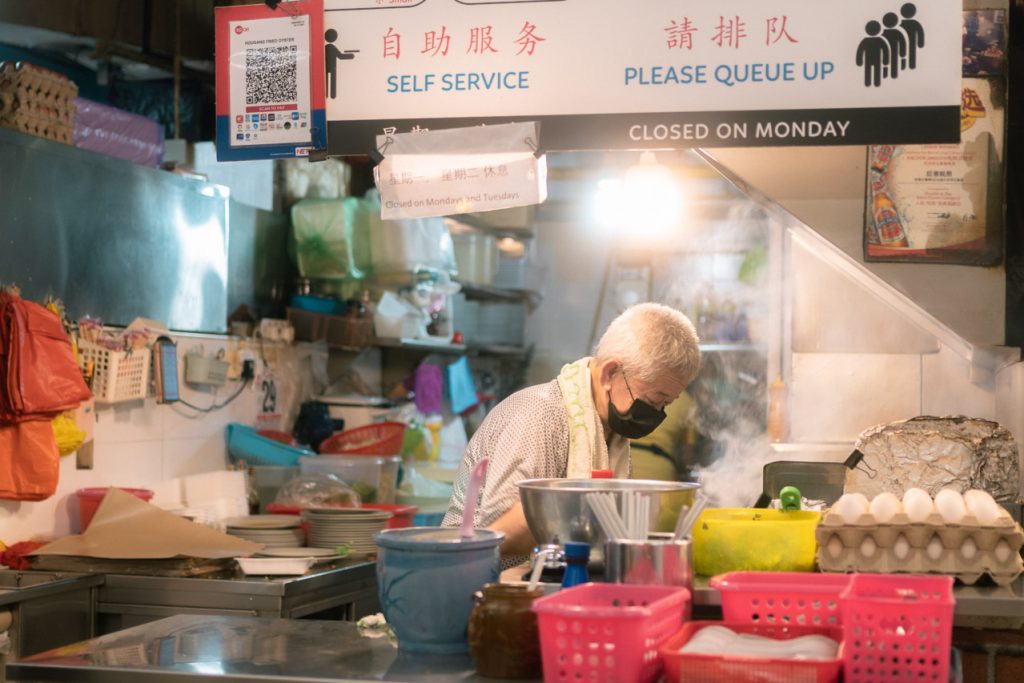 "Ma la xiang guo. The dish starts from the moment you choose to eat it—choosing to sweat in the warm weather of Singapore. It's one of the best ways to visit the pits of hell together for five seconds.
The thing about it is that it's not for one person. I mean you can eat it alone, but normally I share it with my friends. If any dish should be a national dish, it should be one which brings people together."
– Jervis
"Salted egg chicken rice, especially the one at Sim Lim Square. If you go to Nanyang Academy of Fine Arts (NAFA) or Lasalle, or frequent Sim Lim Square, you'll know which one I'm talking about.
It's always crowded during lunch hour, but it's always worth the wait. I don't know how they prepare it because the chicken is still crispy even after it's covered with the salted egg sauce.
If people want to try salted egg, they should try the real thing. It's so much better than just salted egg chips."
– Min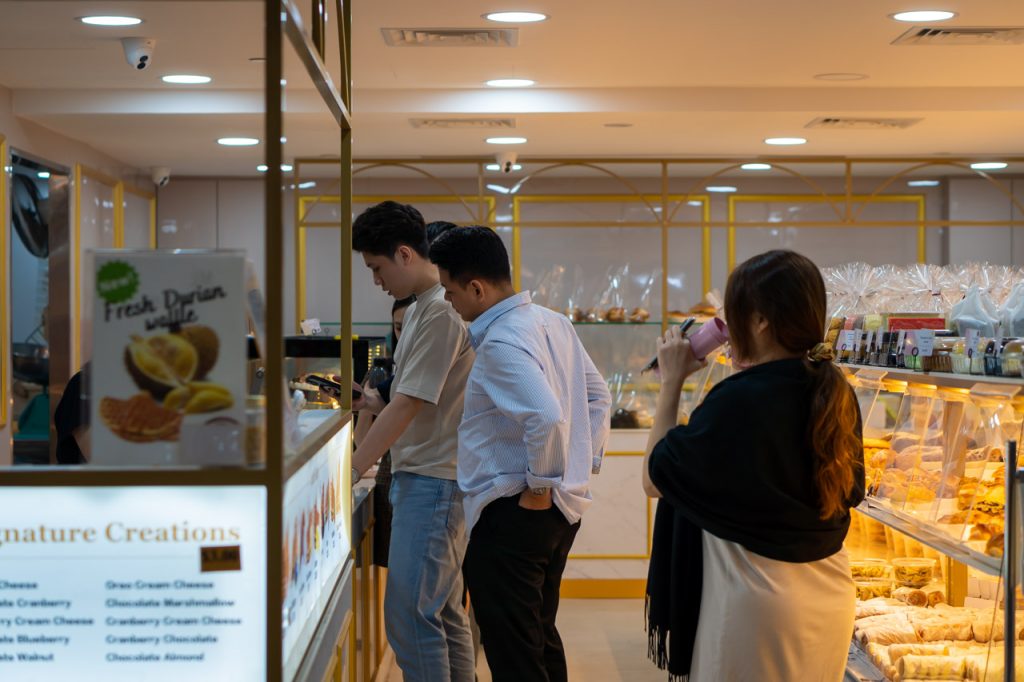 "Pandan waffle, for sure. I grew up with it and I'm sure so did many other Singaporeans.
Having it with the chocolate spread is my favourite option. I remember getting one almost every day when I was in primary school. Now, not so much. Ever since my family moved to a newer estate, it's more common for me to find waffles at ice cream shops. Yes, they're still waffles, but it hits different."
– Ashley
"Singapore's national dish should be the McSpicy. Even though it lacks any cultural flavour, it somehow unites all races with one common experience: Sitting endlessly on the toilet bowl, dropping atomic bombs. And the funny thing is, even though we know we'll be stuck in the toilet the next morning, we keep returning for more.
I remember my friends and I all ordered a McSpicy after completing our field camp in Basic Military Training (BMT). What better way to celebrate it than eating some good old McSpicy and painfully shooting it out the next day?"
– Benjamin
"Gobi Manchurian, not sure if you've heard of it. It's an Indian stir-fried cauliflower dish. Actually, when I googled it, it says that it's a 'class of Indian Chinese dish'—I didn't know that. This might be quite cringeworthy, but our national dish should be a celebration of different races.
I brought some of my Chinese friends to eat it at Little India and they said that it tastes like sweet and sour pork. One of them loved that dish so much that it also became our safe word. We use it during any conversation to indicate seriousness or genuineness."
– Barani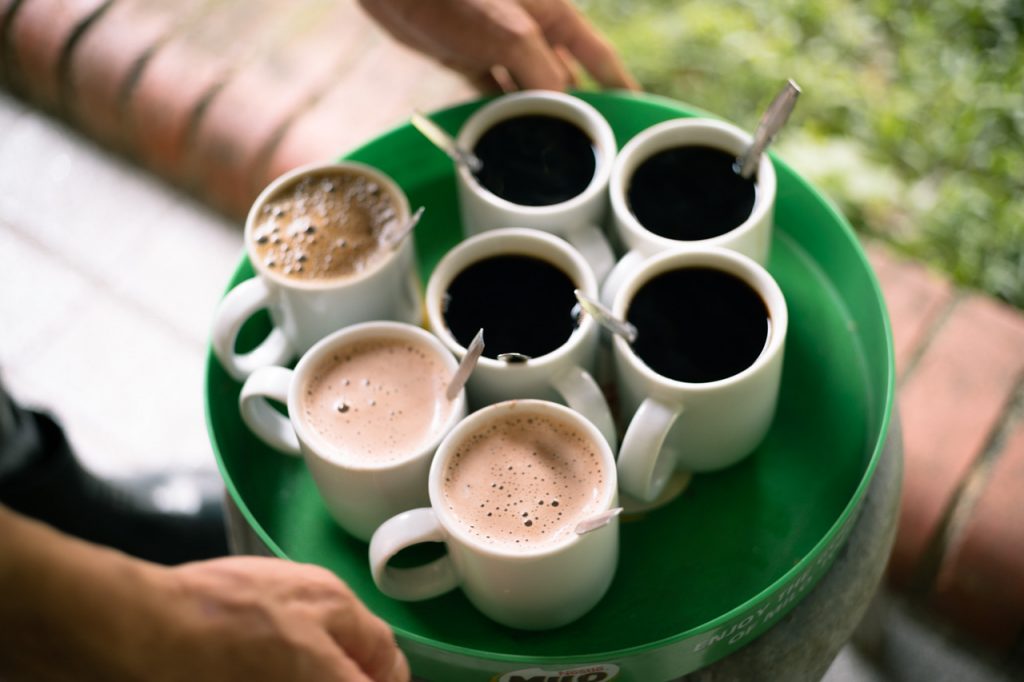 "Ya Kun Kaya Toast. Definitely a Singapore classic–the sweet kaya and butter toast dipped in runny eggs with pepper and soy sauce.
Not sure if anyone else does it, but I also enjoy dipping the toast into my teh as well."
– Kai Jun
"Roti prata, doesn't even matter what kind. I know it's not a made-in-Singapore dish, but it is definitely one that could be a national dish.
I normally have roti prata for supper. After a long day in school, my friends and I would go to the nearby 24-hour prata shop to chill and grab a bite. Pair it with a cup of teh, and it's the perfect supper. On some weekends, I eat it with my parents for breakfast. Egg prata or onion prata? Breakfast or supper? It's the most versatile dish."
–Anisah
"Economy rice or cai fan, whatever you call it. But it might be cheating to call it a national dish because it's a number of dishes together as one.
It's relatively cheap–but it also depends on where you buy it from–and you can mix and match the dishes you want.
I'm not sure why, but when I visit the hawker centres in the city, many tourists don't line up for economy rice and I think that they're missing out. From there, it's easy for them to say: 'Singapore is expensive.'"
– Timothy
---
If you want to share your story with us or have feedback on our work, email us at community@ricemedia.co. If you haven't already, follow RICE on Instagram, TikTok, Facebook, and Telegram.