Top Image: Zachary Tang / RICE File Photo
1. Air those heaty, swampy pits in the middle of a Changi construction landspout.
2. Chill at the library@esplanade for the air-con and nostalgic cred before it closes in June.
3. Book a Grab ride from Tuas to Changi and back. Promise a 5-star rating only if the air-con is blasting at maximum.
4. Change your usual mala orders from zhong la to xiao la.
5. Get that Hai Di Lao dancing noodle guy to whirl the noodle fast enough to generate wind at you.
6. Insist that athleisure is appropriate attire for important meetings.
7. Infiltrate the new Mandai penguin enclosure.
8. If that fails, steal the Mandai penguins' ice-packed transport crates.
9. Order an iced coffee from a robot barista. Hope it'll malfunction and throw ice at your face instead.
10. Ask your barber for a Botak 1 haircut.
11. Move to Ang Mo Kio, Khatib or Admiralty, (apparently) the coolest areas in Singapore.
12. Dabao shaved ice back home with you while ice-skating at JCube before it closes in August.
13. Wait for the property cooling measures to start kicking in.
14. Get $1 Mixue ice creams while watching the mascot dance.
15. Get a summer internship at Tuck Lee Ice Pte Ltd.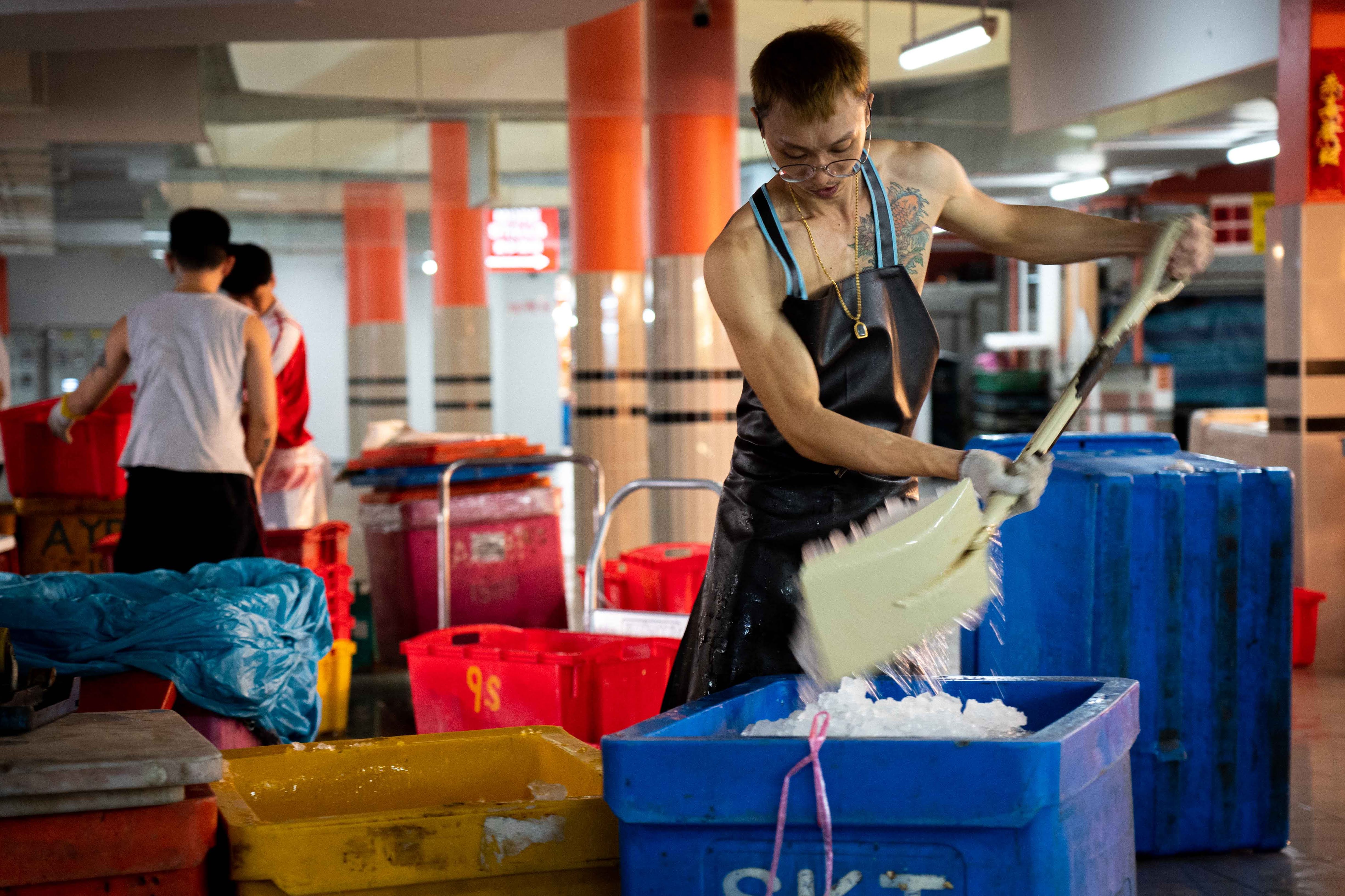 16. Start wearing wide-brimmed hats. Finally, you can wear them without having to explain to everyone why.
17. Create AI-generated images of snow in Singapore and manifest them into reality.
18. Drop by any 7-Eleven and buy one of those flower umbrellas everyone somehow has.
19. Move into the underground MRT tunnels. Say hi to the bad CGI monster from Circle Line.
20. Turn Snow City into a Snow Country.
21. Venture deep enough into Clementi Forest until you can't see the sky anymore.
22. 'Accidentally' lock yourself in the Jurong Cold Store warehouse.
23. Casually mention you like Three Legs Cooling Water in front of your parents. They'll buy a whole crate for you the next day.
24. Convince the Singapore Flyer operator to speed it up just fast enough to become a giant fan.
25. Take a mud bath at Tampines Quarry.
26. Cosplay as a car. Enter a car wash.
27. Embrace your inner auntie and start bringing around a rechargeable portable fan.
28. Stitch sheets of Kool Fever together into a giant sleeping blanket.
29. Take a dip in the Nanyang Polytechnic or Republic Polytechnic pools.
30. Learn how to cool down from Singaporeans who never grew up with the luxury of air-conditioners.
---
If you haven't already, follow RICE on Instagram, TikTok, Facebook, and Telegram. If you have a lead for a story, feedback on our work, or just want to say hi, you can email the writer at joy@ricemedia.co or at community@ricemedia.co.