Top Image: Stephanie Lee / RICE File Photo
The devil works hard, but hawkers work harder. Who else would be willing to wake up in the middle of the night to make sure your hot, affordable meals are ready at the crack of dawn?
Lately, it seems that shrinkflation is hitting the F&B industry hard, and hawker stalls aren't exempt. People are taking notice.
Some rage over Ikea stretching the definition of 'salmon fillet', while others cry foul over $5 nasi padang and unsatisfying cai fan portions.
In essence, shrinkflation is the practice of reducing the size of a product while maintaining its listed price, a way of 'stealthily' keeping profit margins up amid rising costs.
As the daughter of a hawker selling traditional desserts, I might be a little biased when I say this: Bring on the shrinking portions if it's what our hawkers need to do to stay afloat.
Hawker Hang-ups
Hear me out. I know times are tough. But just as customers want affordable food options, hawkers want to earn a decent living. The statistics certainly don't look good on both sides of the coin.
For F&B operators, troubles include supply-chain disruptions due to international conflicts, electricity costs, and labour shortages, says a Straits Times report.
Meanwhile, prices in hawker centres rose a record 7.4 percent year-on-year last July.
And food inflation seems only set to get worse. A July report by Nomura Holdings put Singapore's food inflation rate at 4.1 percent for the first half of 2022, and predicted it would rise to 8.2 percent in the second half of the year.
Core inflation—bear with me if you hate numbers—was at 5.1 percent year-on-year last November, and should stay elevated for the next few months at least.
As corporate slaves, we expect our wage increments to keep pace with inflation. But why do we complain when hawkers try to do the same with their earnings?
To keep her dessert stall running, my mother wakes up at dawn to somehow turn pandan leaves into cendol jelly (years on, the process still eludes me). Just a few stalls down, our neighbours selling fishball noodles have it even tougher. With more ingredients to prepare from scratch, they have to start their day at 4 AM.
Despite the long hours and lack of off days—most hawkers operate six or seven days a week—the payoff is a very modest sum. Even in good months, she earns less than I did at my entry-level nine-to-five job, fresh out of university.
It's back-breaking work, to say the least, so how is it fair to expect our hawkers to absorb the rising costs and sacrifice their bottom line?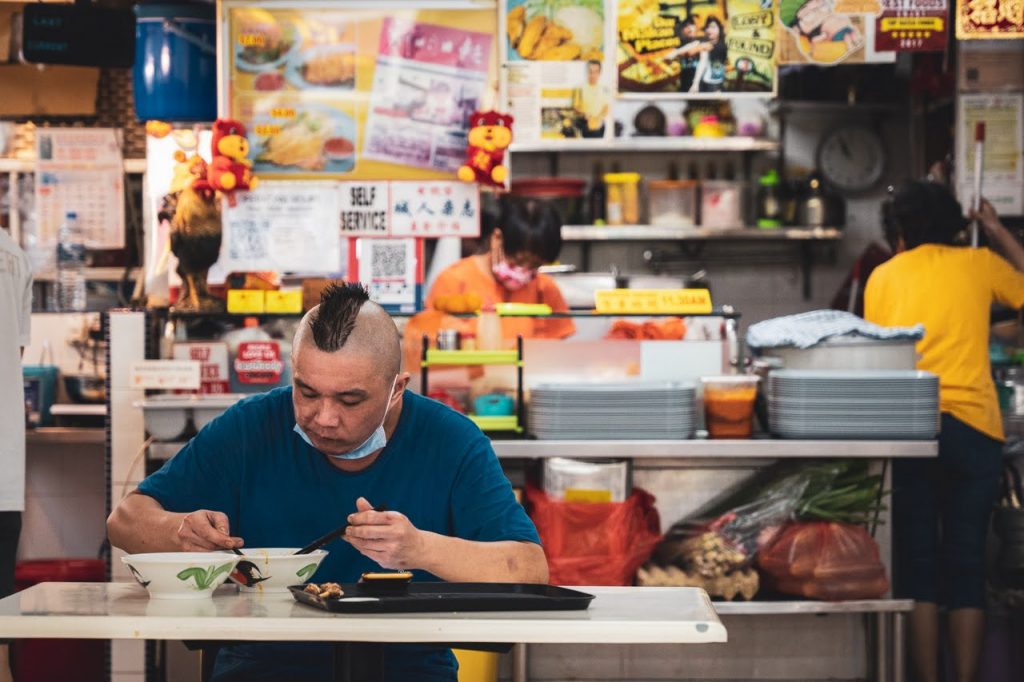 To Raise Prices, or To Shrink Portions?
The Straits Times report above detailed the ways and means F&B operators are cutting costs. Super Loco Group, which runs the Super Loco, Chico Loco and Lucha Loco restaurants, managed to reduce waste and import costs by installing an in-house water filter system instead of importing bottled water.
For many hawkers, who already have razor-thin margins and are often one-man (or woman) shows, there simply isn't any fat to trim from their already-lean operations.
I promise you, they've already scoured markets and suppliers for the best ingredients at the cheapest prices.
So it comes down to two choices: increasing prices or reducing portions. From personal experience, the latter is the lesser of two evils.
At my mum's stall at least, price increases (even by just 20 or 30 cents) have the potential to set tongues wagging and prompt 'back in my day' soliloquy from customers.
Even before any price hikes back in the days of Covid-19 dining bans, we'd have customers asking us if we could waive our 20-cent takeaway fee because they had no choice but to dabao. Never mind the fact that we would still be incurring additional costs by providing takeaway containers.
For such a price-sensitive crowd, it almost seems better to offer them a slightly smaller bowl of dessert than to explain for the twentieth time that day that inflation is a thing.
And by filling each bowl with a little less ice, a little less jelly, and a little less red beans, we're able to sell a few more bowls of cendol at the end of the day. It's probably less than what we'd make if we simply hiked prices, but it's better than nothing.
Some see it as being sneaky. Regular customers familiar with the old portion sizes can feel angry or betrayed, which is understandable.
But for many hawkers, including my mother, it's simply the path of least resistance to make a living.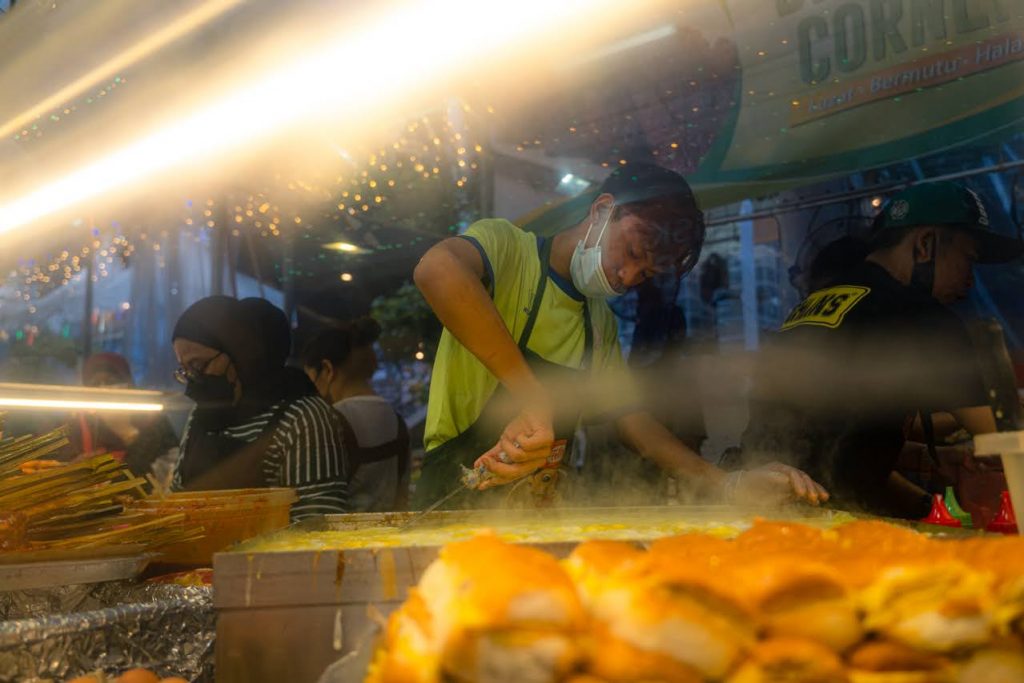 The CDC Subject
Since Singapore's days as a port city, hawkers have shouldered the legacy of keeping the masses fed. But is it really fair to put the burden on hawkers themselves to keep prices low enough?
As much as my mother is passionate about her craft—I've been made to taste-test more cendol than one should consume in a lifetime—hawkers aren't martyrs keeping our heritage alive. They're working-class folks with bills to pay.
That's not to say that the government is standing by, twiddling its thumbs.
Minister for Trade and Industry Gan Kim Yong explained in an answer to a Parliamentary question that while price controls aren't an option for Singapore, there are measures taken to keep food affordable.
This includes maintaining a strong Singapore dollar, diversifying our sources of food, and support packages, such as the Community Development Council (CDC) vouchers periodically disbursed to eligible households.
The vouchers can be used at participating hawker stalls. For one, they help households defray day-to-day expenses such as meals and groceries. They're also a way to encourage spending at participating businesses—a win-win.
According to Low Yen Ling, Mayor of the South West District, over $115 million was spent using the 2021 CDC vouchers, and the 2022 CDC vouchers accounted for about $113 million in spending.
Tighten Those Belts
Of course, the $300 in CDC vouchers most Singaporean households received this year isn't a magic bullet that will solve all affordability woes.
Some hawkers have admitted their aversion to digital redemption (one Chinatown chicken rice hawker allegedly shamed a customer for trying to use the vouchers).
And then there's the issue of how often the vouchers are disbursed. Are a few hundred dollars a year per household enough to solve the perennial problem of food inflation?
According to the Department of Statistics, food makes up 20.3 percent of the average household's monthly expenditure, which was $4,906 in 2017/18.
All that's to say that the vouchers might help the average household for a month or two. What comes after they've all been redeemed?
Perhaps the only option is for all of us to get used to literally tightening our belts. And get used to paying a wee bit more.
After all, when the going gets tough, the tough have to just, well, make do. Or as my mum likes to say in Hokkien: "If there's no fish, prawn also can."
---
If you want to share your story with us or have feedback on our work, email us at community@ricemedia.co. If you haven't already, follow RICE on Instagram, TikTok, Facebook, and Telegram.