All images by Stephanie Lee for RICE Media.
The art of selling diamonds is as old as storytelling — one that relies heavily on capturing hearts through ostentatious gestures, grand romance and moving narratives. A tale that starts with 'once upon a time' and concludes with a gemstone-studded 'happily ever after'.
Countless romcoms and Disney movies later, we unsurprisingly find ourselves probing for cuts and carats that fit our own love story. The continued prevalence of attachment to a massive ad campaign from the 1930s can perhaps best be justified by the societal value we peg to diamonds as a tangible human hallmark of romanticism.
In hindsight, it makes one wonder if the age-old marketing that thrives on romantic demonstrations still holds strong for today's generation. Catalogued to be driven towards experiences, not physical possessions. In strong pursuit of all things rational and sustainable.
Yet the figures speak for themselves. Fuelled by the need to flex on social media, proposals are more elaborate now than at any other time seen in history. Another bright spot for the diamond market? Millennials are still buying diamond jewellery for themselves, despite the headlines.
If love and tying the knot remain synonymous with diamonds, the question we're pondering is this: does the make matter? It's an issue important to local jewellery brand Love & Co. as they're convincing a nation to switch to lab-grown diamonds that serve their romantic needs while staying friendly to millennial wallets.
At this point in time — when the people around us are more into healing crystals and other spiritual stones — is it finally time to move on from the archaic notions people attach to 'real' diamonds?
Diamondology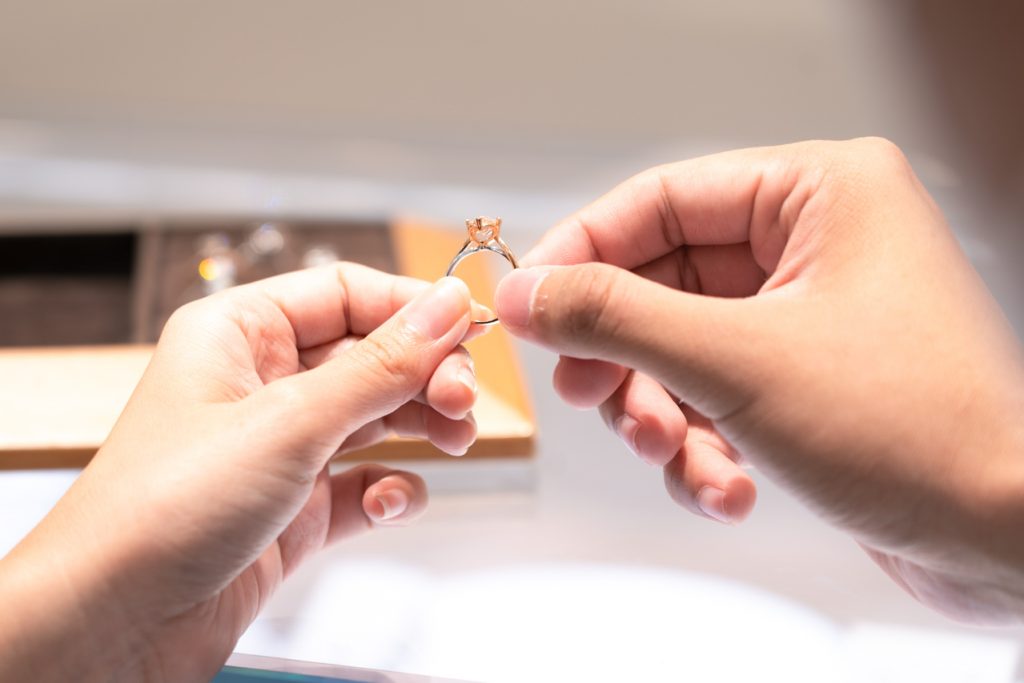 A rose by any other name would smell as sweet, as Shakespeare says, but I'm certain the bard didn't expect it would still apply to the technological advancements made in the diamond industry.
The story of lab-grown diamonds presents a resounding question centred around the imminent importance of origin. Envision two diamonds, with the exact same physical and chemical composition. One comes from the depths of the earth, the other comes from the depths of laboratories.
They're twins, nevertheless. Lab machines can't set them apart and diamond testers beep green in agreement, so what's the difference? Solely the mining cost incurred, on top of the other considerable costs to the environment.
Angelina Lau, General Manager of Love & Co., believes that going for lab-grown diamonds is the sustainable way forward for the millennial crowd. She sheds some light on a generation that lives on social media, gets married later, focuses on spending on experiences rather than physical possessions and faces ethical dilemmas on a nigh-daily basis.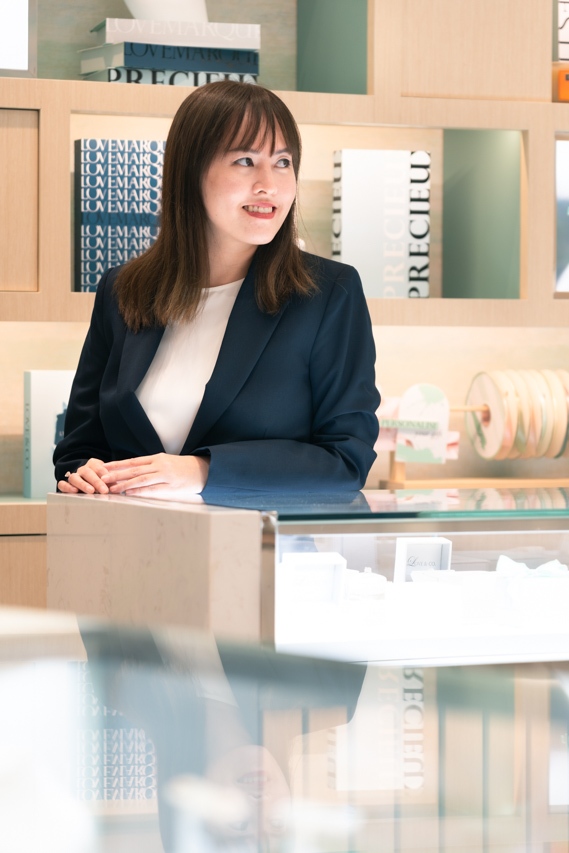 "Ice in your freezer isn't too different from the glaciers of Antarctica, right?" she asks me, laughing.
Ultimately, diamonds are still a want, not a need. And just like any other want, the younger generation will (nearly) always pick the more ethical option.
It shows in the demand for their lab-grown diamonds. While most remain devoted to the Instagram-worthy limelight and legacy bestowed by diamonds, they won't compromise the planet and their salaries for it.
What's not to like? They're about 50 percent cheaper and hold the same resale value.
The market that's a little tougher to crack, then, are traditionalists — older Singaporeans who will not hesitate to gossip with nosy relatives if the diamond ring isn't supposedly 'real'.
The reality: natural ore deposits are running out. A diamond made in a lab is a diamond nonetheless in shape and form. Why should the sentiments we attach to it change?
The Love for Diamonds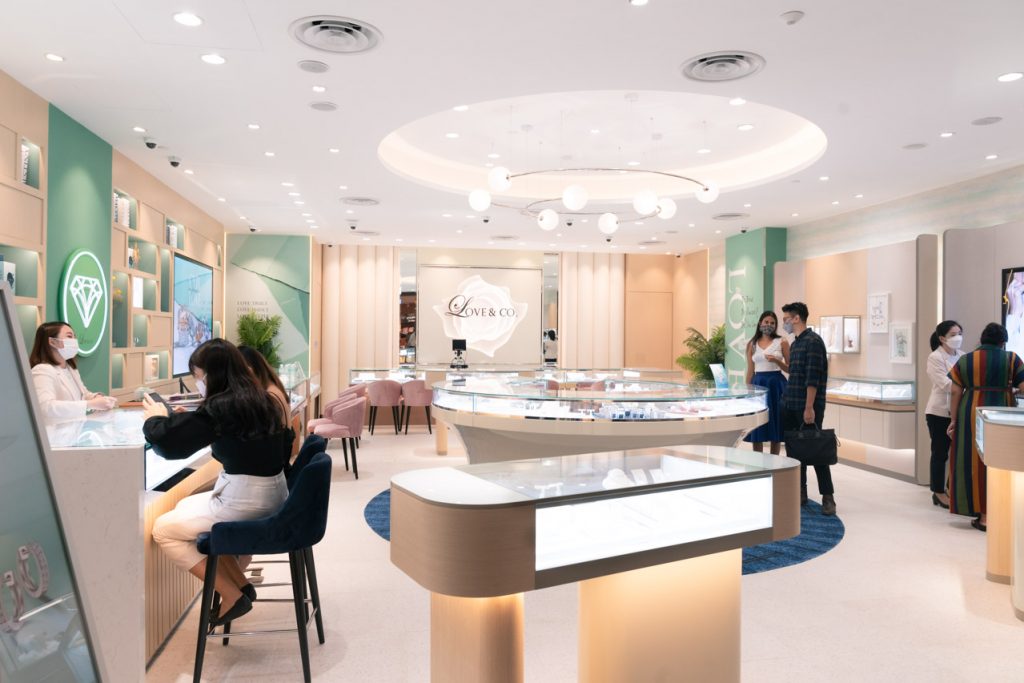 LVC Precieux, Love & Co.'s premium lab diamond collection was born out of this very seed of thought in 2019. The company was the first to embark on a mission to champion the launch of lab-grown diamonds in Singapore — one that pushes the message that they're grown with love, for love.
Established in 2007, they introduced a lab-grown facet to cement their position in an emerging Singaporean market that was fluid between fast fashion and eco-luxury. The design-centric ideology (with help from local designers) is balanced with affordability and bespoke tenets in mind.
Angelina adds that the pandemic did present a challenge, but personalised matchmaking and creative customisation through Zoom consultations helped meet urgent soaring demand for diamond jewellery. Perhaps an offset of less lavish ceremonies during the outbreak fuelled the interest and expenses in getting (very) nice rocks.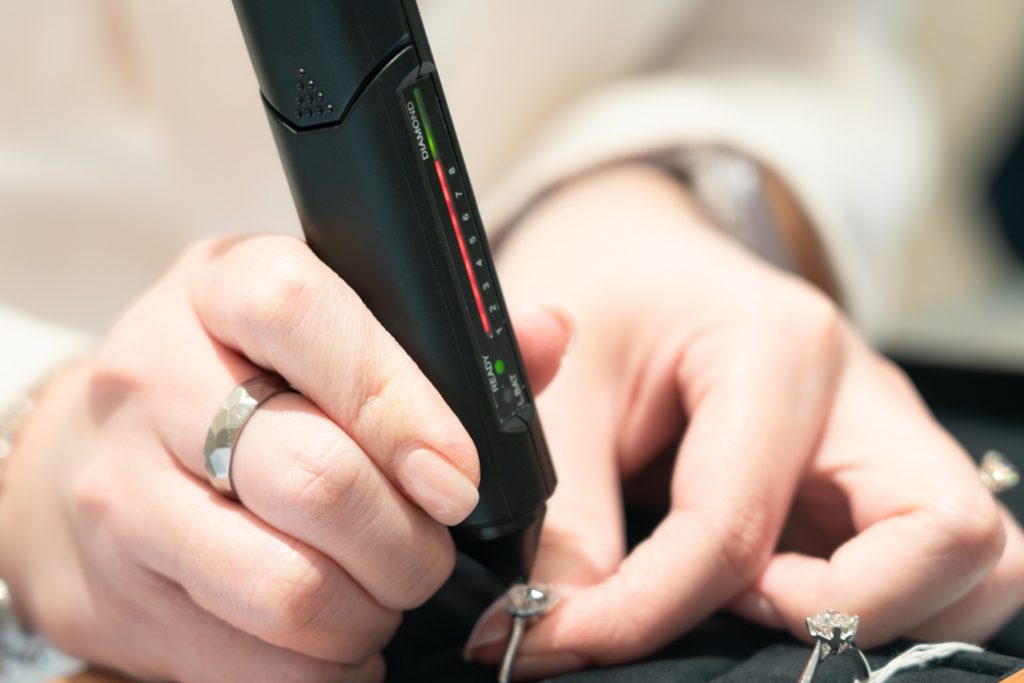 She reveals that the ring that has most customers sold is the good-old round brilliant diamond. But at the end of the day, what most people want is exclusivity — knowing that no one else has the same ring as you do.
"You will never find the same Love & Co. design with our exact standards of craftsmanship on our rings elsewhere, including private jewellers who try to reference and customise from scratch," affirms Angelina.
"We provide the choice of diamonds in their preferred specifications or grades, including a specific colour and clarity grade range, as well as specific carat size. This means that we can fit an ideal diamond choice in their budget range."
A tour of their latest VivoCity outlet reveals jewellery at every corner, for every occasion – from Mother's Day celebrations to anniversaries or simply to reward yourself.
Complementary love stories, couple testimonials accompanied by additional knowledge and hand modelling opportunities don't hurt either. Within the store also sits their largest ten-carat ring, but the blue lab-grown diamonds had my heart.
Angelina mentions that couples often walk into the store with the notion of spending tens of thousands of dollars for some wedding jewellery. They walk out with lab alternatives instead, exceedingly happy with getting bespoke jewellery at a fraction of the price.
Saying yes to LVC Precieux gives better peace of mind, she notes about her customers. It's not actually that hard to sell young couples on lab-grown diamonds, especially if it gives newlyweds the ability to allocate more cash on grand honeymoon trips, future housing expenses and the eventual kids.
The conundrum Love & Co. faces right now is rooted in marketing and product awareness. False notions are being thrown around by traditionalists about lab-grown diamonds being fake, less valuable or less meaningful.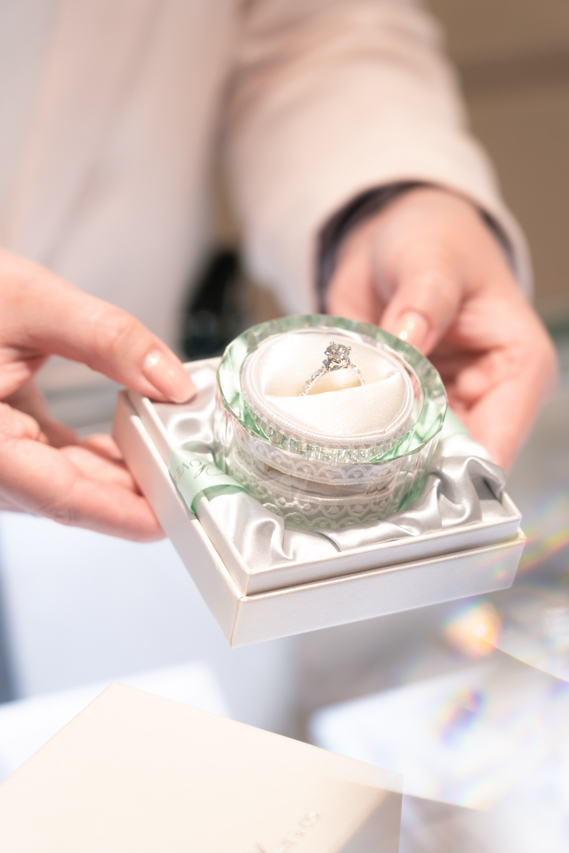 "Although we live in an increasingly conscious world, customers are riddled with misleading information and we keep doors of our stores open to anyone wanting education about lab-grown diamonds," Angelina adds.
A Bright Future
While traditional diamond businesses in Asia and beyond are now recognising that demand for lab-grown diamonds is booming, eyebrows are still raised about introducing them next to existing collections of mined diamonds.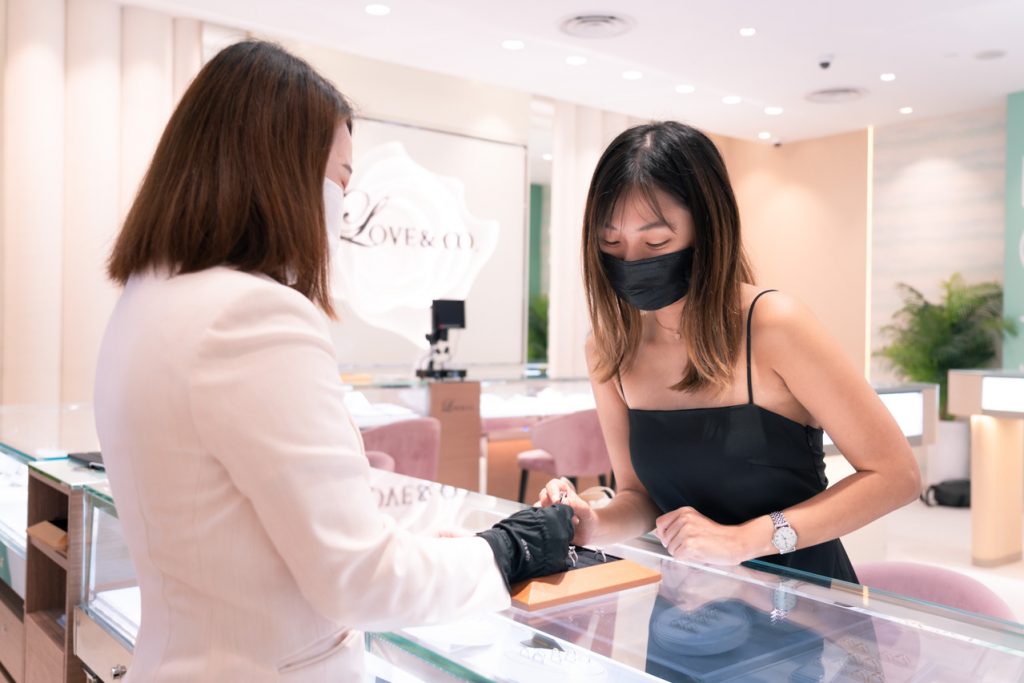 There's brand dilution; there's the possibility of confusing customers with the concept of unlimited man-made supply. For those who aren't into the world of jewellery, you'd be surprised to know that there is an intrinsic rivalry of nature between the two commodities. Traditionalists in the industry might even argue that lab-grown diamonds "will not do as a symbol of love, commitment or family."
Instead of being held back by the old ways, Love & Co. is of the opinion that choice is important. Both mined and lab diamonds have a place in anyone's tale, with no dilution in the degree of romance or life-long commitment.
They know Singaporeans are a savvy bunch and prefer having a breadth of options to fit their marriage story. Be it rose-gold necklaces to heart-embossed rings; be it new-age diamonds or the diamonds our grandparents have been holding on to as heirlooms.
In many ways, lab-grown diamonds are synonymous with life around here — deeply futuristic and echoing hopes, vows and visions of a sustainable tomorrow. But at the end of the day, it is the sparkle of love at first sight that drives emotional customers to an emotional buy. Courtship, love and sexuality aren't black and white, and so should the things we attach our feelings to.
---
This article is brought to you by Love & Co.
If you haven't already, follow RICE on Instagram, TikTok, Facebook, and Telegram. If you have a lead for a story, feedback on our work, or just want to say hi, you can also email us at community@ricemedia.co