Top image: Pixabay
I have a weak stomach. I don't have lactose intolerance. I just make bad decisions.
Whenever I dig into an infamously deadly combo like McSpicy and Ice Milo, I believe (naively) that there's a good time waiting. Instead, I get something that's more like the film Good Time – a blurry, anxious nightmare with a lot of mumbling and sweating. (You think Robert Pattinson is a good Batman? Try watching him as a good bad man in this one. It's on Netflix.)
As a brown person, I can handle my spice. But I can't handle what comes after, even when I know full well what I'm getting myself into. Some call it getting the lickety shits (I'm waiting for it to catch on); the rest of us call it needing to lao sai. It's a term carrying a heavy history on its back.
How about those whose lao sai troubles just cannot be helped? The ones who are born with, let's say, a precarious body constitution. Let's talk about lactose intolerance.
What does it mean to be lactose intolerant in Singapore? Milk, ice cream and anything dairy can spell trouble for them, but it might mean missing out on the unequivocal satisfaction of teh tarik, old-school ice cream sandwiches or – if you have no imagination – bubble tea.
Some may have had it since childhood. Some are just noticing it amidst a crumbling midlife crisis. Others aren't formally diagnosed but swear they suffer its symptoms all the same.
Intole-rants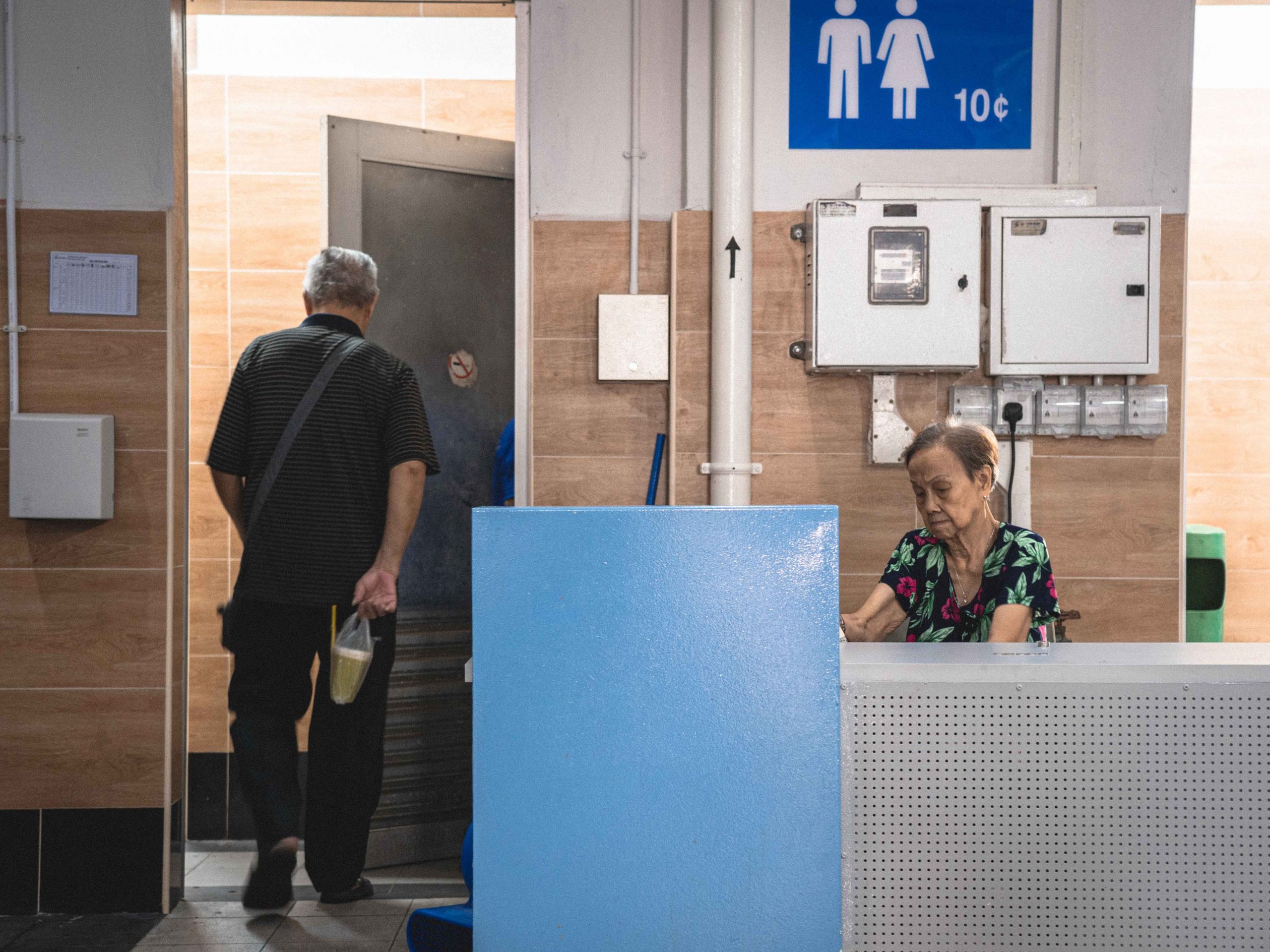 "I was 20 when I first developed lactose intolerance, and it was pretty bad," says Isabelle, now 28 and working in advertising. "I couldn't eat almost anything with dairy in it."
Lactose intolerance rears its ugly head when a person's body lacks enough enzymes called lactase, which helps break down lactose in the small intestine. Lactose is a type of sugar that has its dirty little mitts all over dairy products. So when it's not properly digested, that's when stomach issues arrive as a symphony of messy agony.
"I remember an incident where I tried having a whole cup of Llaollao to myself," Isabelle remembers. "I had to get off the MRT halfway to hunt for a toilet because my stomach was in pain."
Everybody poops, but not everyone manages to see the face of God while holding on for dear life over the toilet. And the experience can last beyond one annoying night.
"I once had Thai food and indulged in Thai iced tea, not thinking anything would happen to me," says 25-year-old account manager Natalie. "I wasn't able to eat and I felt sick for an entire week. I told myself never again after that."
Natalie considers living as a lactose intolerant person in Singapore as somewhat manageable. "There's actually a lot of food and drinks I enjoy here that I can still take," she says, referring to the increasing variety of non-dairy options and plant-based restaurants in Singapore.
The obvious drawback — and a big one for many — is that such a lifestyle can be pricey. "A soy latte is easily three or four times more expensive than a Kopi C," she pointed out.
"The biggest irony is that the CBD is filled with non-dairy options. But it isn't the friendliest option for my wallet to head to Starbucks for an oat latte every single morning."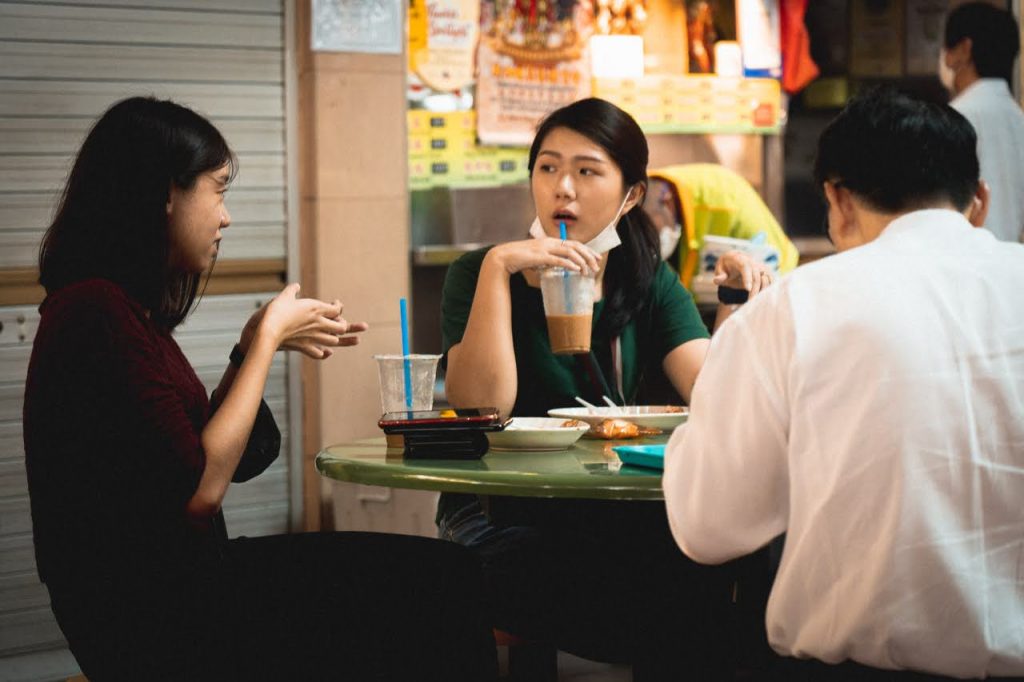 Unfortunately, there aren't verified figures available to tell us how many are lactose intolerant in Singapore itself. Both Isabelle and Natalie have friends who are also allergic to dairy, but both consider themselves the ones to suffer the most in their social circles.
"We rarely talk about it!" Natalie shares. "Mainly because it's not too big of a conversation starter, and most of them have pretty mild conditions compared to mine."
Isabelle, on the other hand, is very open with her friends about the topic of bowel movements. She even learned recently that a friend discovered his own lactose intolerance.
"He's French. It's quite tragic."
Dairy, Dairy, Quite Contrary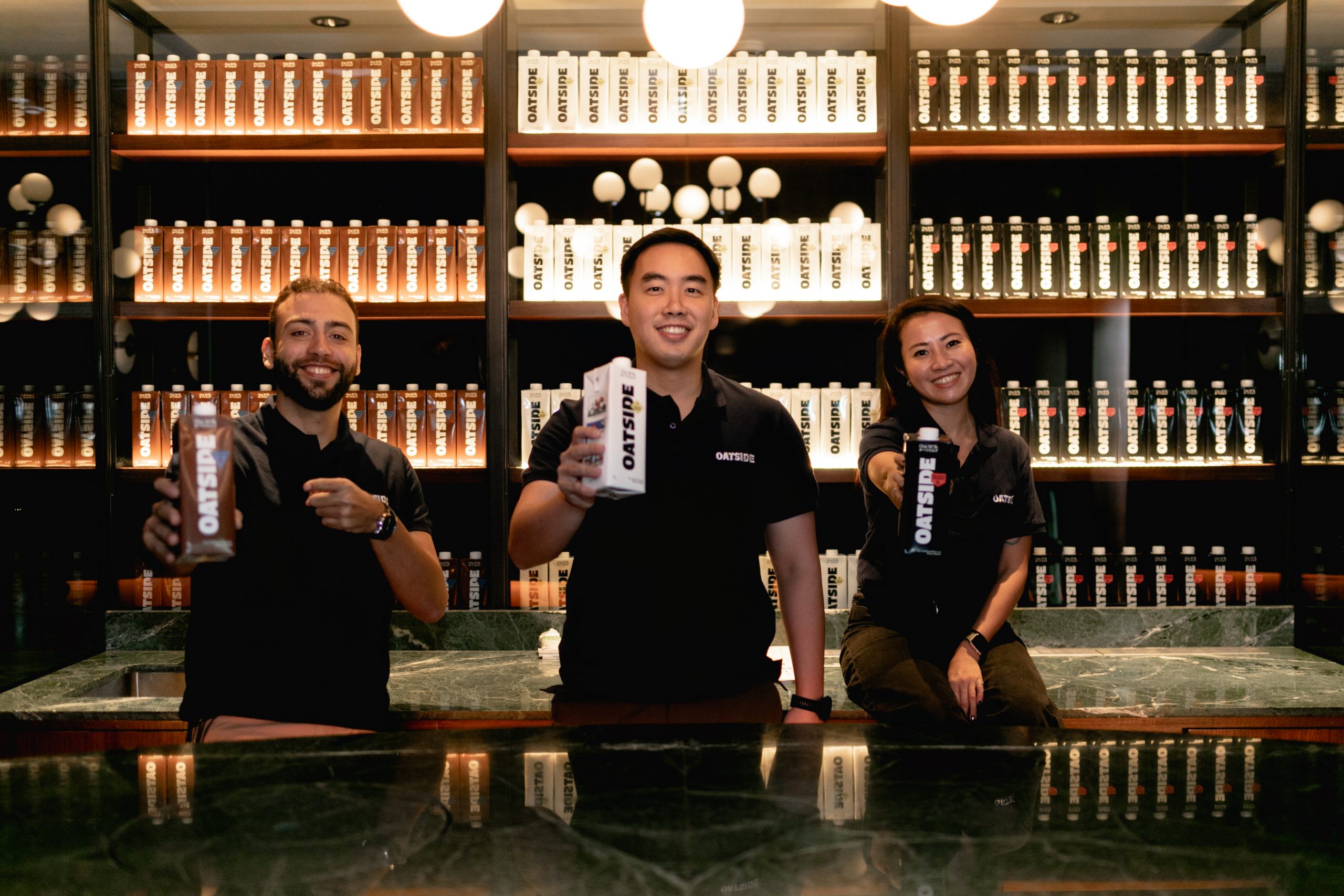 The data that's out there seems to tell us that plenty of Asians are lactose intolerant – specifically, 70 to 100 per cent of East Asian people. Market research discusses this data as the thrust behind products hoping to offer a helpful solution to this problem.
"I am not lactose intolerant but know many people who are," says Benedict Lim, CEO and founder of Singaporean oat milk brand Oatside. "This includes some who insist they are not lactose intolerant but always run to the toilet after having coffee with dairy milk."
Dairy products — like milk, cheese, yogurt, cream — are commonplace in kitchens. Going out to a restaurant may mean having to pick apart menus, ask questions, and teeter with indecision. It's worse during a professional setting, where keeping up appearances becomes a stressor.
"I do remember going to a few business dinners and I felt socially pressured to eat things which obviously had dairy in them," says Natalie. "I didn't want to show I had no etiquette, you know. I ended up in the toilet for the rest of the evening when I got home."
By consuming dairy, one sacrifices a kingdom of comfort for a crumb of deliciousness. It's not really an if but when.
Natalie admits that she does indulge in dairy most of the time, only avoiding it if she doesn't want to get sick, which can disrupt her busy work schedule.
Isabelle feels the same way, but she has a game plan. She makes sure there's a healthy work-lao sai balance when she's in the office, as long as the toilets meet her (reasonable) criteria: it must have a bidet, air-conditioning, Wi-Fi access, and good old peace and quiet.
"It's not that bad if you have access to a good toilet in the office, because who doesn't like to poo on company time?" she argues, very sensibly.
If Not Cow, Then When?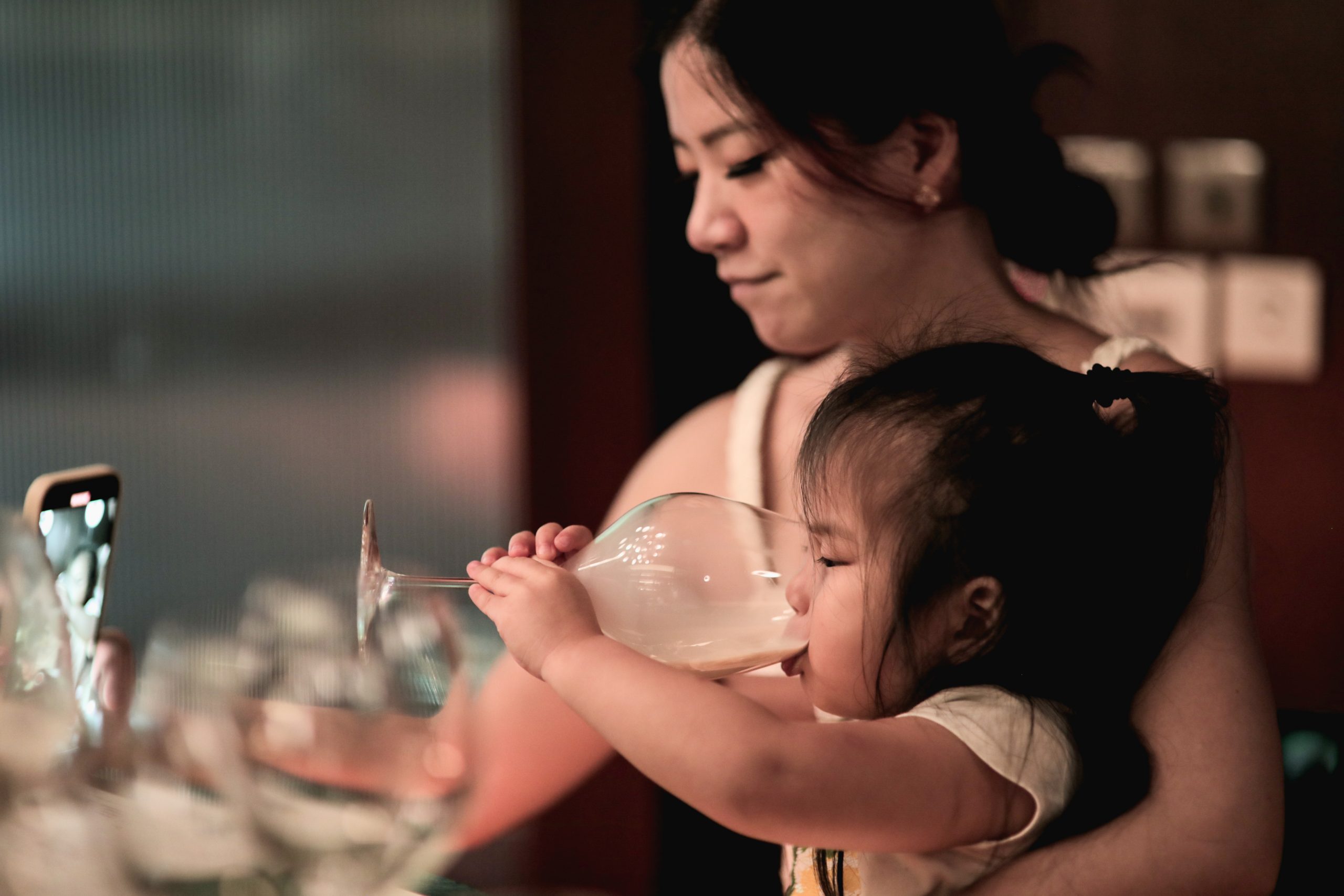 Not everyone can afford indulgence in their everyday life, no matter how sweet the taste. "They always say milk tastes best and I agree," Natalie says, "but I'm so used to dairy alternatives that I actually love them more than ordinary dairy milk."
Alternatives have existed for a while now. Aside from lifestyle advocates pushing for a greener, healthier and more ethically sustainable diet, these alternatives are also trying to carve out space for people like Isabelle and Natalie.
Benedict cites a piece of research that spoke to him. "Almost 90 per cent of Asian adults are lactose intolerant, with varying severity," he tells me. "This is probably why soy milk is a staple in Asia, though it is still a much smaller category than dairy milk."
With a seemingly sizable amount of options, it all really comes down to taste. Natalie, for instance, is a big fan of coconut milk and vegan ice cream from Brownice: "I honestly can't tell they are dairy-free".
But alternative milk can also taste like shit, metaphorically speaking. Isabelle doesn't mince her words for most of them, save for oat milk. "Oat milk supremacy," she declares.
"Almond milk is the worst because it has no nutrients and harms the environment. Rice milk doesn't foam and is bad for coffee. It just tastes like cereal milk, which I hate. Soy milk is inoffensive but not preferred."
If the majority of lactose-intolerant individuals in Singapore quietly lean towards Isabelle's taste, it's good news for Benedict, who subjected friends and family to "more than 50 versions" of oat milk before deciding on a formula that worked.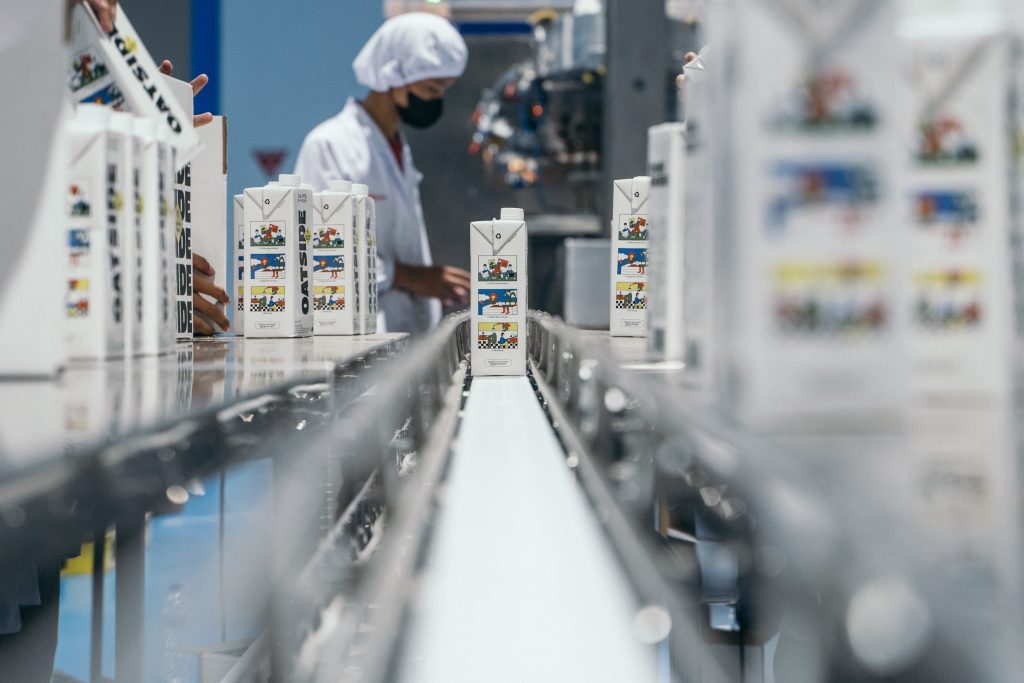 There's an inherent barrier to wider adoption of sustainable milk, Benedict believes, due to varying tastes of different plant-based drinks. "What people enjoy in a beverage is influenced a lot by their taste memories from childhood," he says.
I tried Oatside's Barista Blend Oat Milk and I like it. It's creamy and malty as hell, definitely not what I would expect from something plant-based.
Natalie, already a fan of dairy alternatives, has "high expectations" for any new concoctions. "I can see myself drinking this," she reveals, pouring a second cup of Oatside milk for herself. No lickety shits after.
The presence of Oatside in Singapore may signal to some as a relief (in more ways than one), as the company aims to shape their brand of oat milk for the Asian market.
Maybe if products like these get adopted widely — as long as the taste measures up to our expectations — it could mean the next visit to the toilet may not be so dire.
Not me, though. I'll never learn.
P.S. We also asked Isabelle and Natalie about the best (and worst) toilets in Singapore for your next emergency journey. Natalie kept it brief, deeming Capital Tower as having the best toilets ("Every cubicle in the public toilet has a bidet!")
Isabelle, the grizzled veteran, gave a handy list of the best and worst, and she recommends saving the maps from @toiletswithbidetsg. Agree or disagree? Let us know.
Best: Raffles Arcade ("Smells great, soft tissue, bidet available"), Parkview Square ("Just a fun building, good for when you're taking that walk from Bugis to Arab Street and need a pit stop"), National Gallery Singapore ("Can be quiet if you find the right toilets"), Dhoby Ghaut MRT ("Saved me so many times during en route stomach issues") and Fullerton Bay Hotel.
Worst: Golden Mile ("Both, absolutely unable to do any poo here"), ION Orchard ("Crowded, unless you go to level 4 but you may not be able to hold it in for that long"), Chinatown MRT ("The purple line side smells like pee 24/7. I also saw poo on the floor once on the blue line side.")
---
If you haven't already, follow RICE on Instagram, TikTok, Facebook, and Telegram. If you have a lead for a story, feedback on our work, or just want to say hi, you can also email us at community@ricemedia.co