Photography by Marisse Caine.
Every neighbourhood in Singapore has a reputation: Bukit Timah is old money, Sentosa Cove is new money, Marine Parade is for the beach lovers, Sengkang is for the young liberal middle-class families, Joo Chiat and Tiong Bahru are for the trendy expats, and Yishun is just … ratchet.
But there's one neighbourhood I just can't put my finger on: Canberra. And it appears no one else can either.
A HardwareZone thread—which I stumbled across one day—was literally titled, "Canberra: Is It The New Ghost Town Of Singapore?" Three years after being posted, and over 50 discussion pages later, no one can define the place.
This is how I find myself at Canberra MRT, which resembles Changi Airport more than it does the red line. The open air nautical design of the station is striking, but it's the only noteworthy site in the area.
If Canberra MRT were really in Australia (like it sounds), it would be considered a busy station. But by Singaporean standards, it appears to be indeed a 'ghost town.'
I think back to the online thread, where some users have no clue the place even exists: "where exactly is this wannabe aussie named estate?", while others have called it "Slumberra", and that it "sounds bad" because the empty car parks there are the "new place to do in-car hanky panky." (A colleague of mine confessed that this is in fact, true.)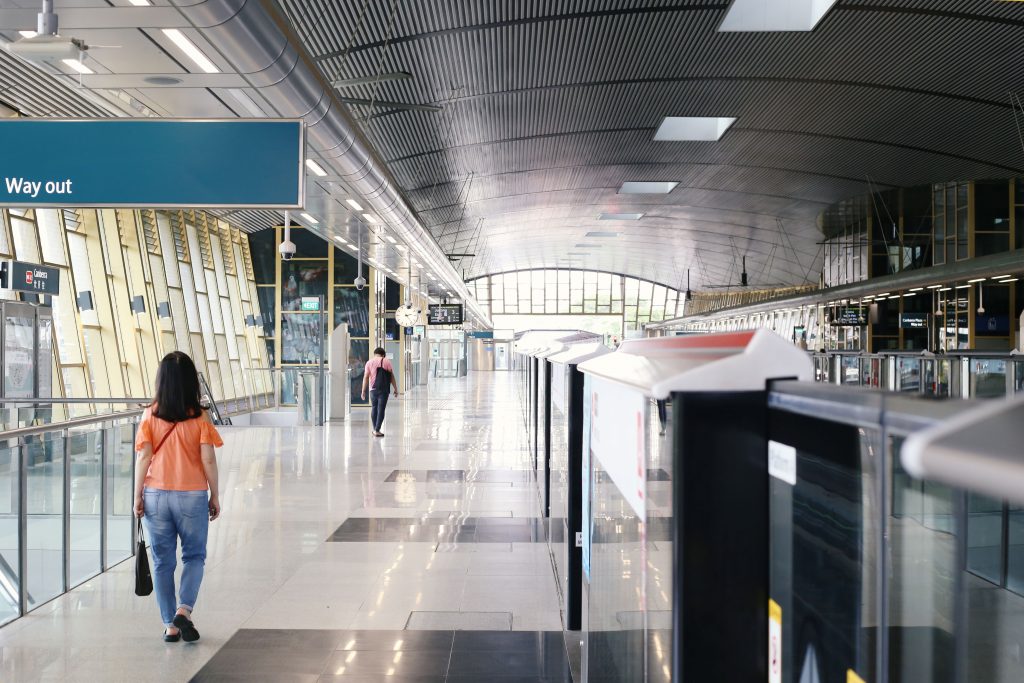 Over the years, momentum has picked up on the thread as users have attempted to predict the impact new developments would have. "I used to think this is awful place but realised what a gem this place is away from the bustling yishun," one user said. Others point out how the construction of
a new sports hub
set to open in the coming years and the recent
opening of Canberra Plaza
mall are finally putting the neighbourhood on the map.
I look across the road to said Canberra plaza, a dark, generic looking mall that stands shut and empty opposite the station. As I exit, I can count on one hand the number of cars that drive by.
It can't be that bad, I tell myself. Canberra, with dozens of new BTOs and developments, is after all the epitome of the 'modern Singaporean neighbourhood.'
Hungry, I take a chance at an industrial looking old coffee shop across the road, which sits next to a Hindu temple.
A stall named Zam Zam Indian Special Food catches my eye.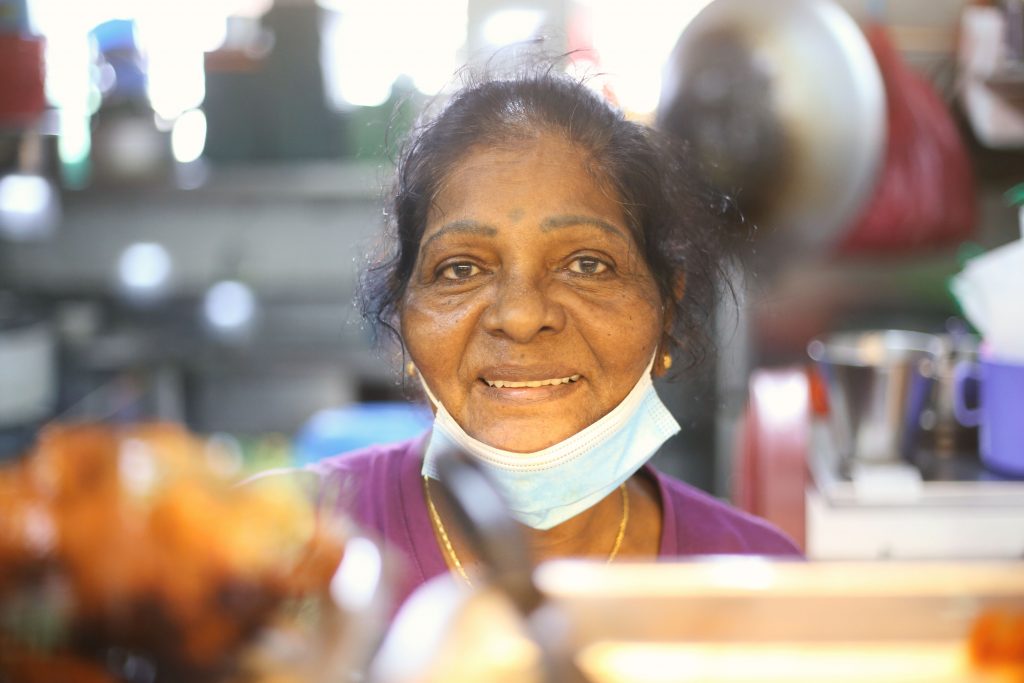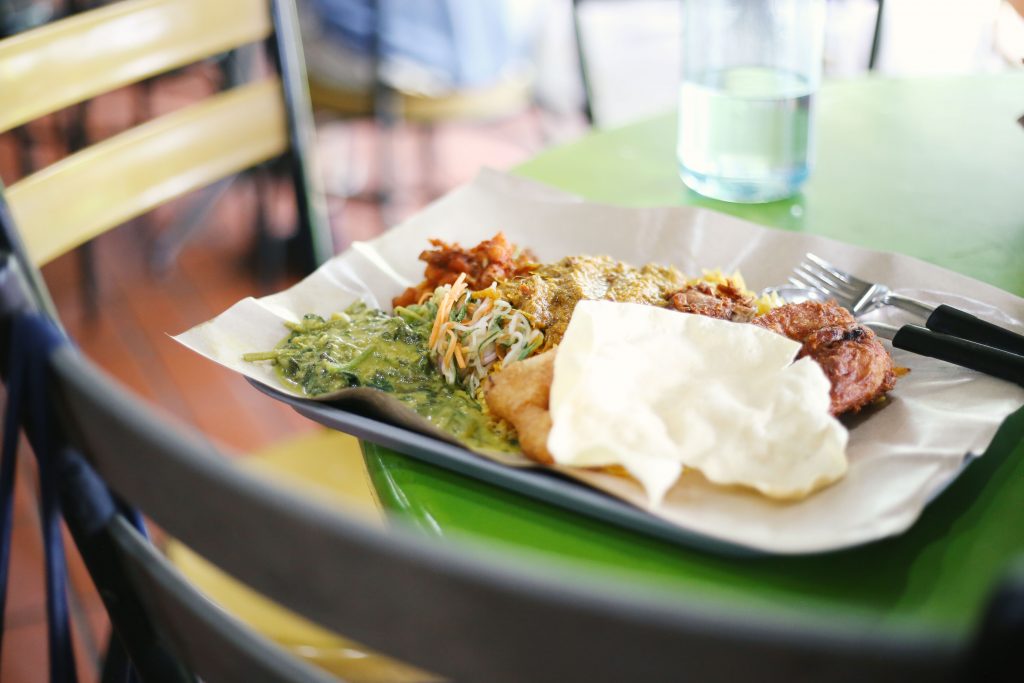 I start chatting with Nisha, one of the women running the family owned stall. Within minutes she introduces me to her grandma, the chef behind the delicious recipes I'm feasting on with my eyes.
Nisha tells me that her father grew up in Canberra, and that years ago it was a completely different place. There were no malls and no MRT station, but still, he only ever had good things to say about the neighbourhood.
Throughout the day, I started hearing more and more of this same narrative. Online, netizens paint Canberra as a place that has nothing, and is only set to gain from the new developments. But individuals who have lived here for decades tell a different story.
An old school friend of mine, Zoe, meets us at the eating house. She has lived in Canberra her whole life, and confesses that "as boring as it seems, it's nice."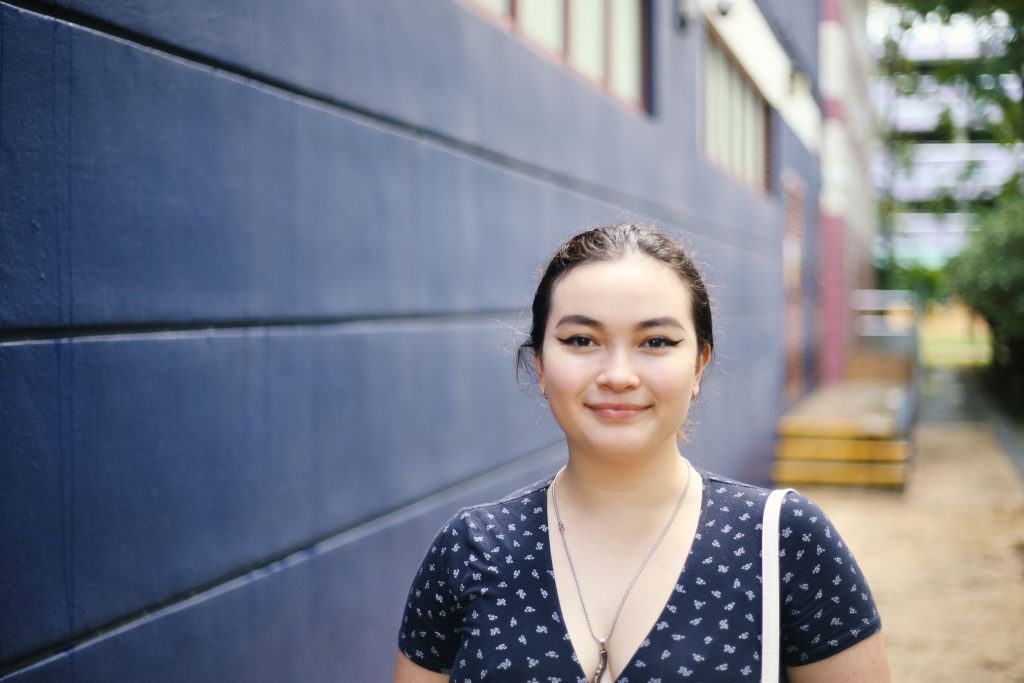 "I know my neighbours, I'm friends with the bus drivers, and I always have a chat with the ladies who work at the local McDonald's because they have seen me grow up."
Like Nisha, she reminisces about the times when Canberra was a lush enclave away from the city, rather than a construction site for BTOs that are taking an eternity to be occupied.
"My childhood consisted of biking around with my dad because there was so much greenery. We would bike to visit my grandma who lives nearby and get fried chicken. Those were the days."
Now, Zoe tells me that some of the new developments have blocked access to portions of the jungle.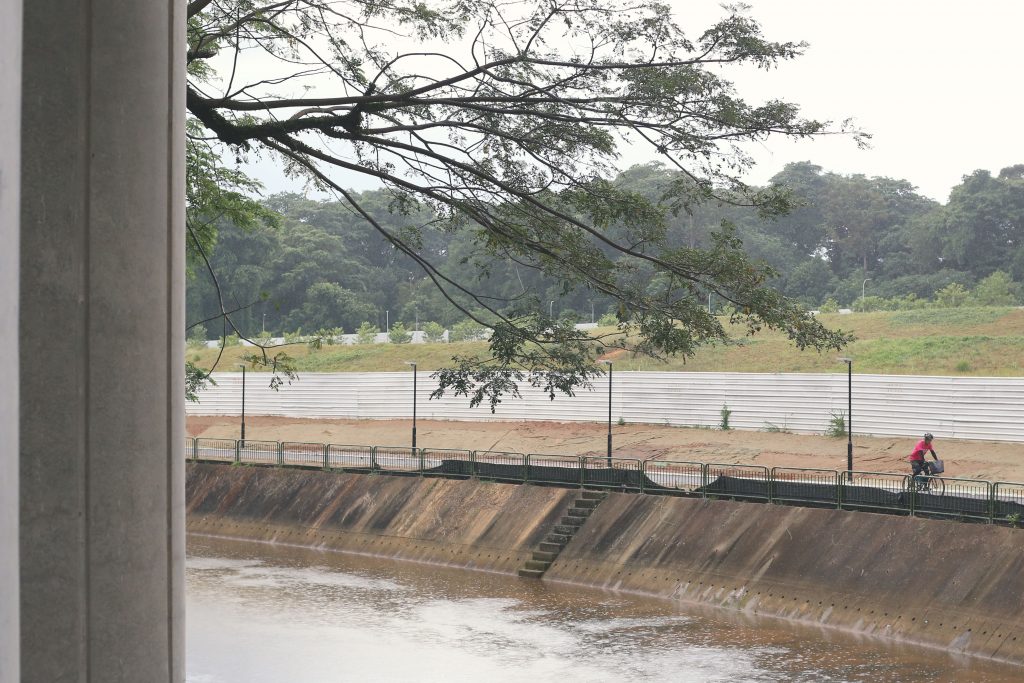 The demographic of the area is changing as well. Beyond there being more young families moving into the BTOs, there are also more foreigners and expats. "My dad used to be the only white guy around," she says laughing. Now, with more schools in the area, families are moving out.
After our meal, Zoe takes us to visit her grandmother a few blocks away. Along the way, she stops by Sun Plaza to say hi to the hairdresser who has been cutting her hair since she was a child.
"Nothing has changed here but the paint job," she grins, as she walks through a void deck near her grandmother's.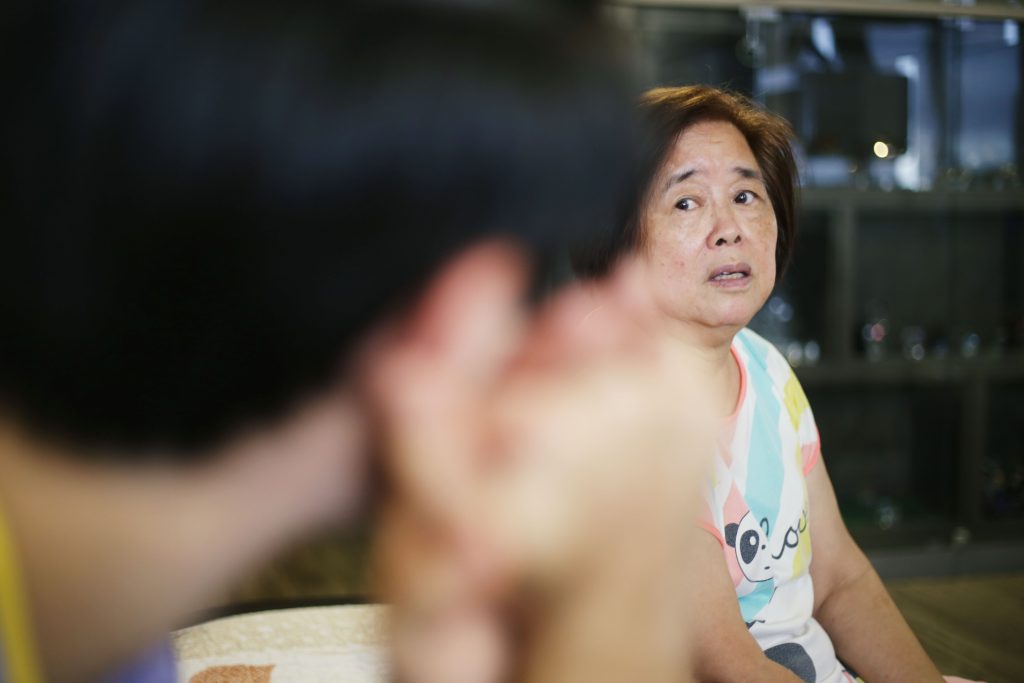 Helen Ho Lai Sim is 72, and has lived in Canberra since 1999.
"I moved in one day before new year's, because 1999 was a lucky year. I wanted to move in before it ended," she told me.
Helen tells me stories of a Canberra that was vastly more interesting than what it is today. When she moved here from Marine Parade, she had a hard time adjusting to life in such an "ulu place". But she liked it.
"You see there?" she says pointing at the construction of the upcoming sports hub, which sits in direct view of her window. "That used to be forested land, and there was a very nice coffee shop. It was different from the rest, all the food was on karts like the old Chinese way."
Naturally, we start talking about the new developments that promise to change Canberra, but she doesn't seem excited. "For over 30 years I worked on Orchard Road. All my lunch breaks I would shop and eat in malls," she recalls. "So why would I want to go to more malls now?"
"They are all the same."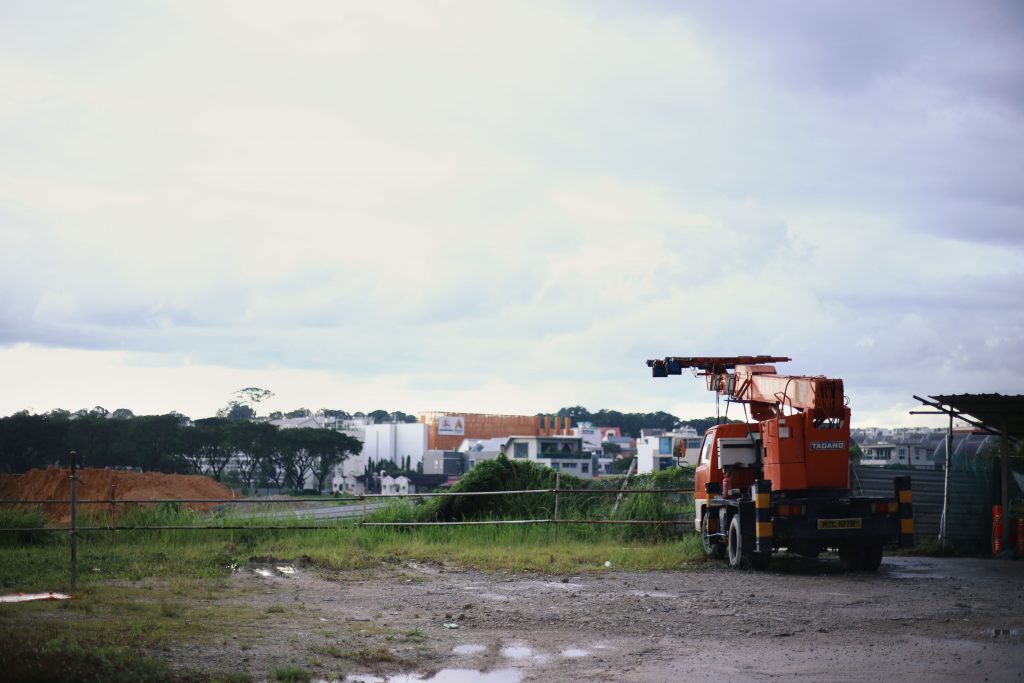 If you ask someone younger, 'convenience' and 'investment' are the reasons why every neighbourhood needs more malls. Everyone wants their properties to be situated near infrastructure—making life there more seamless—and a more profitable sell. We all also
need
a McDonald's, UNIQLO, and bubble tea shop a stone's throw away.
I understand the dilemma. I live over a 20 minute walk from the closest MRT, and there are no restaurants and malls in the vicinity. Every day I complain about the inconvenience of living in such a secluded area; taxi drivers mutter under their breaths when they drop me home, and I'm always apologising to friends who come over.
But at the same time, I release the biggest exhale when I get home after peak hour, when I'm finally away from crowds, honking, and traffic.
Canberra is getting what I always wanted, but sooner. And speaking to residents here, I realise that the trade-offs only become apparent once it's too late.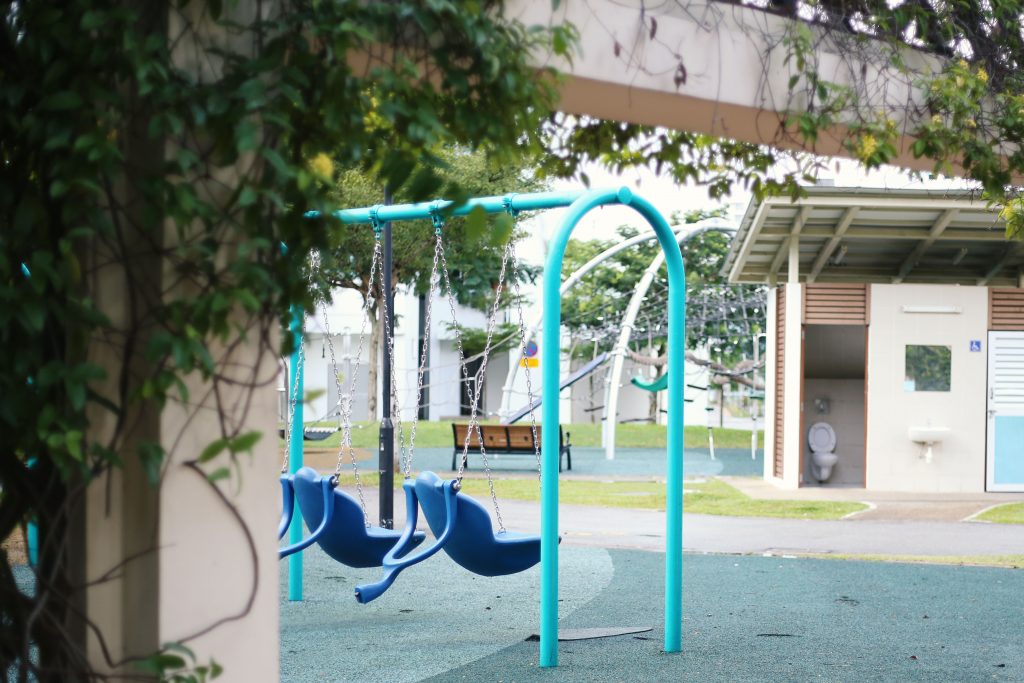 As we leave Helen's flat, we still feel dissatisfied. Why isn't it possible to get a sense of what Canberra is about?
Is it really a ghost town? Because it doesn't quite look like one. And still, there's no impression of the place rubbing off on us. We discuss this as we check out Canberra Park's playground—which is infamously awesome for having inclusive activities for children with disabilities.
It's empty. No sight of parents bringing the kids out to play. No grandparents on daily walks to get their limbs moving. No sounds of children falling, cries turning into laughter as they pick themselves up.
Defeated, we stop to get a snack from a pancake stall.
"I've been here for 13 years, but the coffee shop has been around for almost 30," the auntie running the stand says with disdain, obviously not used to serving someone who is not a regular.
Over my shoulder I hear some chatter, so I turn to see three old aunties staring at me and gossipping away.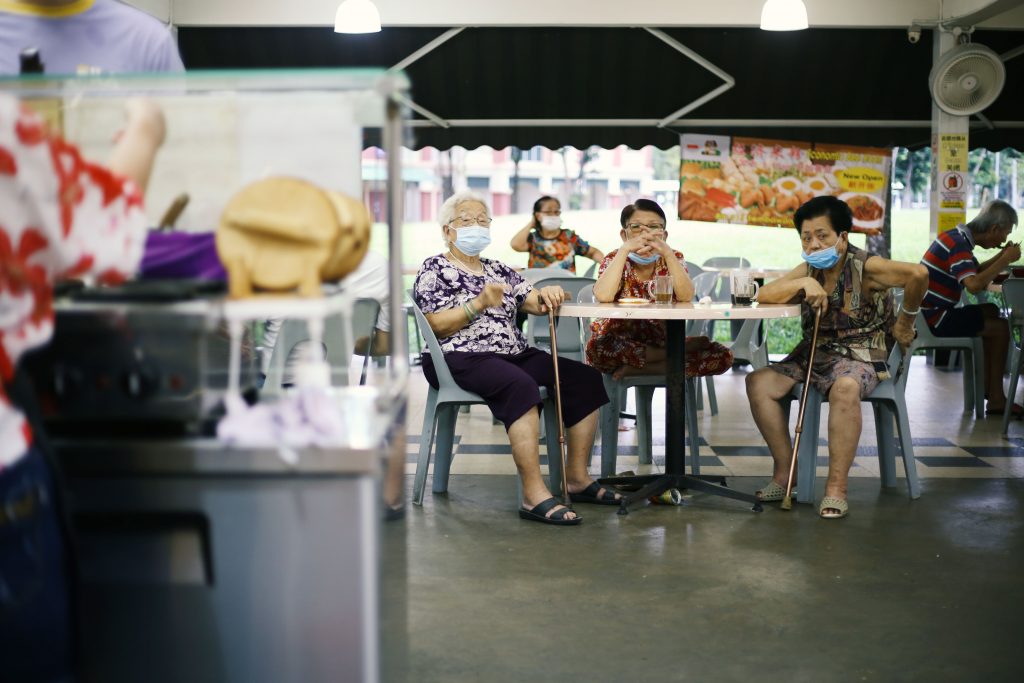 "Are they your friends?" I ask.
"Yes, they have been coming here every day for years. Just don't mind them."
There, I realised, there may soon be no peculiarities in any given neighbourhood, especially as Canberra starts to look more like Yishun, and like Sengkang, Bukit Batok or Eunos.
Singapore is developing fast, and the neighbourhoods that were once special are starting to homogenise, leaving it entirely up to us to find the spark in any given place. But to do so doesn't require anything special from us. We just need to look at those around us, like the aunties behind me, who have always found a community wherever they are.
BTOs and HDB flats provide housing for the majority of Singapore's population. But BTOs also mean movement and change: families migrate, young couples get to call new places home, and the Singapore heartland expands. And when you move somewhere new, there is no predetermined reputation to fall back on—a neighbourhood, especially a relatively new one, is a blank canvas for you to make your own.
Online, a neighbourhood might be defined by memes and forum threads. But in real life, it's about the neighbour you share small exchanges with from your door, the auntie who snaps at you while taking your kopi order, and the kids playing downstairs who you watch grow up—the same ones who may have aimed their footballs at you by accident on one too many occasions.
Amenities only go so far: the shiny station, the UNIQLO, H&M, LiHO, and whatever trendy store of the moment it is. These may make our lives more convenient, but ultimately, they are not what makes a place feel like home, or what helps us sink our roots into our own little corner of Singapore.