Photography by Wallace Woon.
I recall the early days of social media when things were simple.
Friendships were built over hours of conversation on MSN Messenger, and an "aesthetic" photo just meant slapping on any stock filter. It was a time of pure, unadulterated joy.
In 2021, social media is an entirely different game. Most platforms showcase curated feeds of people leading perfect, cheery lives. Out of all these, TikTok has become the social network to be on.
Like many of my peers, my knowledge of the platform was previously limited to cringey xiao mei meis (XMM) dancing in booty shorts. Accordingly, I couldn't help but wonder if this might create a false sense of reality for other impressionable teens, many of whom may be struggling with issues around self-esteem and confidence.
Wouldn't such content lead to a negative impact on their mental health?
Bullied But Not Broken: On Spreading Body Positivity & Self-Love
Of all the TikTok content creators I spoke to, Jeynelle (@BuffBaby88) was probably the purest embodiment of Gen Z. At first glance: a bubbly 20-year-old in a trendy outfit with make-up on fleek.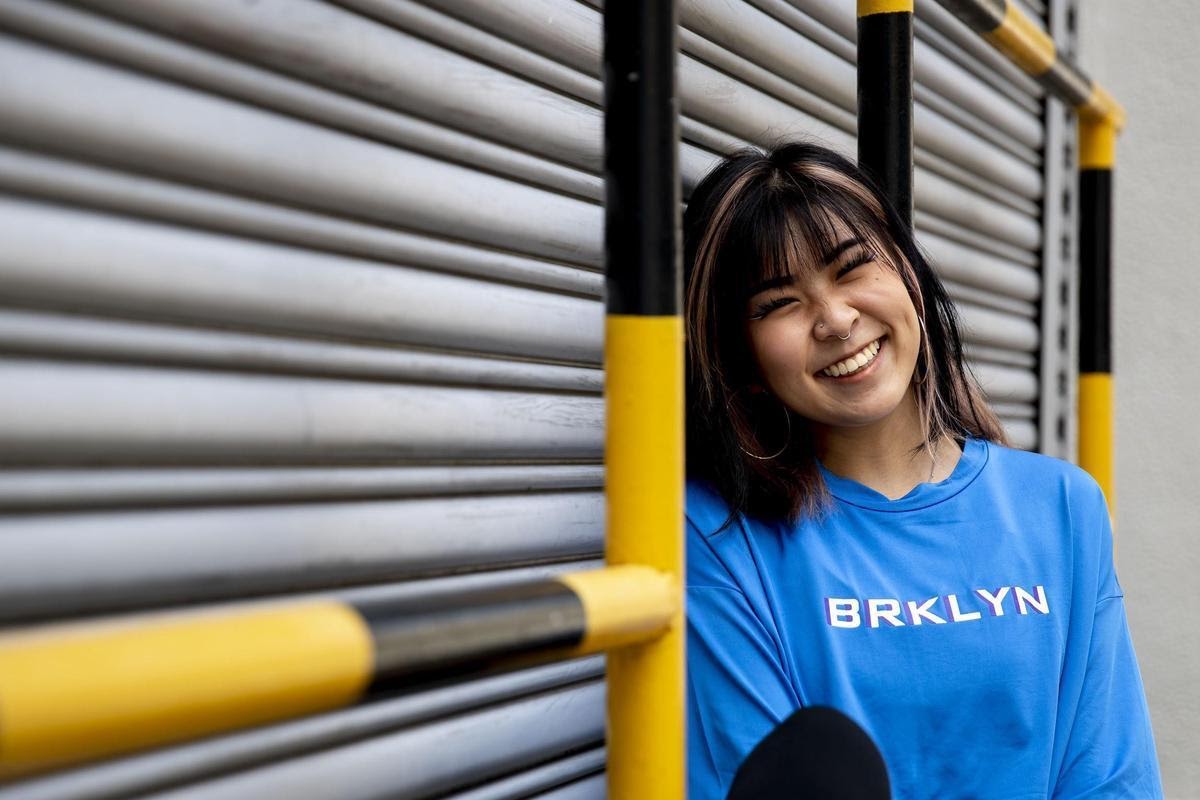 Behind the lively persona is just another one of us — a person with a fair share of insecurities. 
Growing up, Jeynelle had an unhealthy obsession with society's beauty standards, which led her to develop bulimia. While her condition has improved significantly, recovery is a non-linear process, she tells me. 
Like most of us, she struggles with the unhealthy habit of upward comparison. It's hard to believe that even someone this assertive goes through bouts of self-doubt.
"Social media is a double-edged sword. It can be good, but there are dark sides to it. It sets unrealistic body standards of what girls should look like: flat stomach, big breasts, and all that."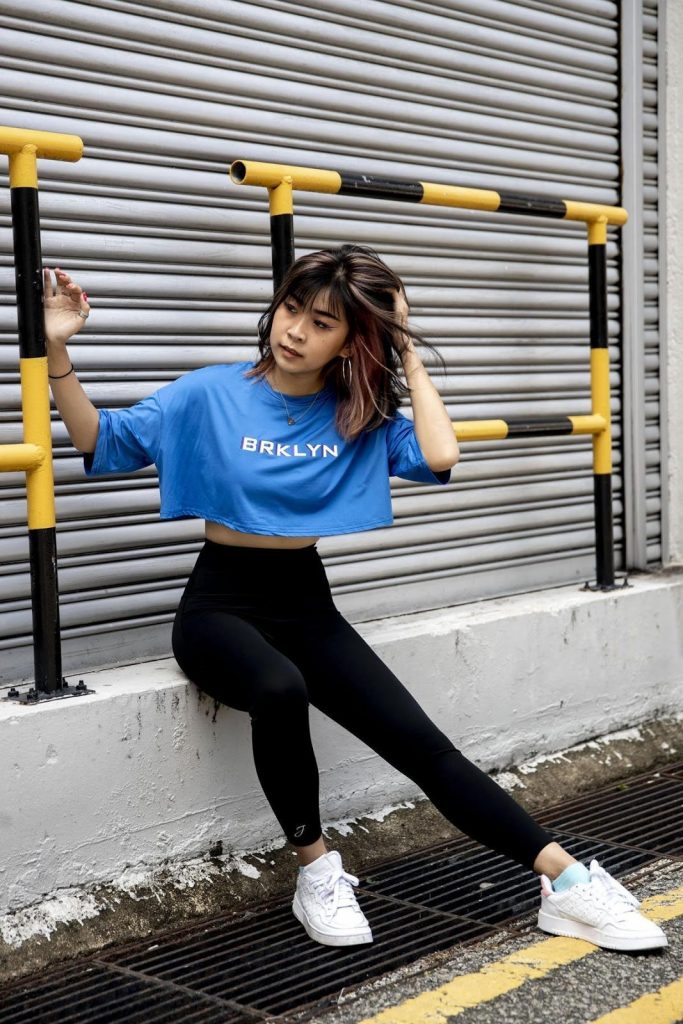 These experiences now shape the content that she creates on TikTok.
During the Circuit Breaker last year, Jeynelle began documenting her weight loss journey; a personal project that has since grown into a safe online community where users come for solace and inspiration.
"Some strangers have even told me that my videos saved their life. They've learned to eat better and to love themselves."
At one point, Jeynelle picks up her phone and shows me a pep talk video that she created. It's raw and unfiltered, and I can see why it resonated with people. Self-love: it's a reminder we all need.
"To be honest, creating videos like the one on belly pouches is my way of coping too. I want people to know that they're not alone. We all have imperfections."
Inclusivity and Representation: A Role Model For Women in Tech
Ain (@AinLovesCode) is a first generation coder in her family.

"It was hard to find role models around me, especially in the media," she explains with a shrug, "Being the first in my family to not only study in university but also pursue a coding career, I had to figure things out almost all on my own." 
According to her, it's hard enough to find a female software developer who's Malay and Muslim — let alone one who creates TikTok content related to tech and coding.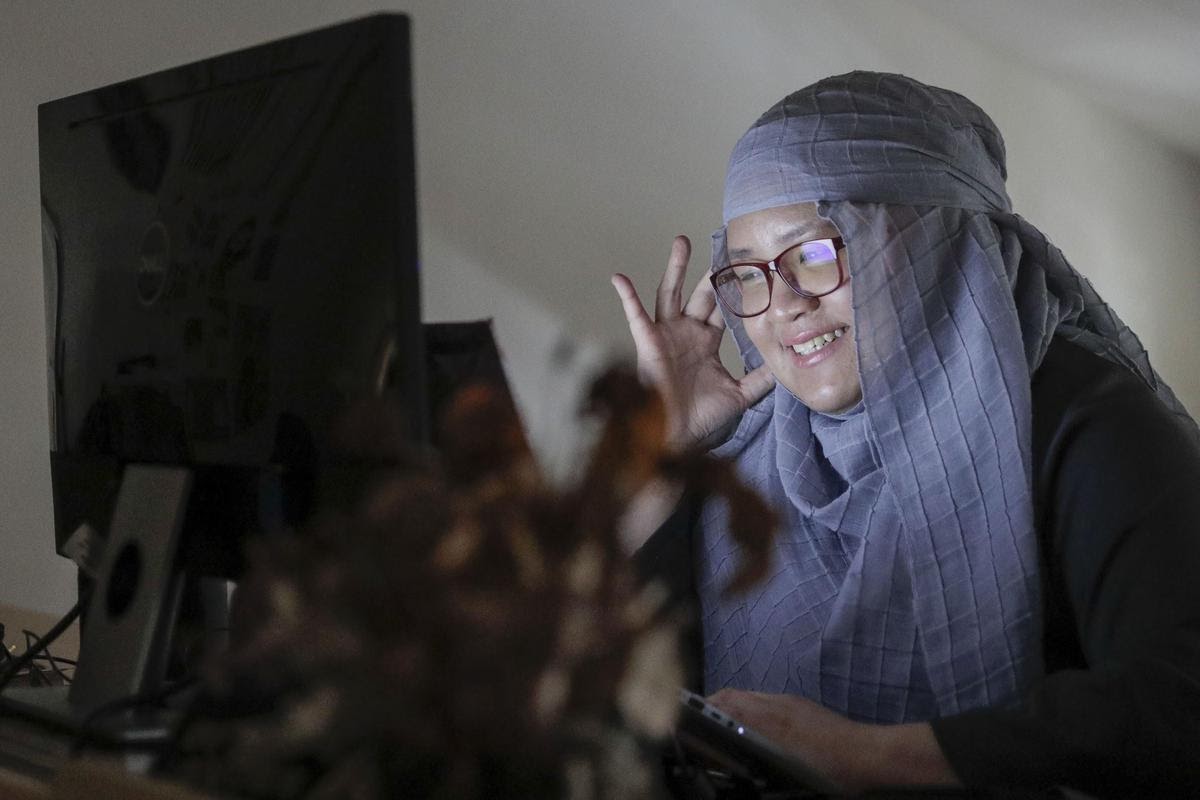 "When I received this interview request, I thought: how do my videos relate to mental health at all?
"But then I realised one thing—it isn't so much about the content I create, it's also because of how I present myself in my videos. I wear the Hijab. My name is Malay. A big part of my brand is incredibly relatable to minorities like me." 
Pointing to the lack of representation in mainstream media, Ain aims to present an alternative narrative for minority women in tech. Through bite-sized videos on basic coding tips and career advice, her goal is to inspire others looking to join the field. "They'll think: if I can do it, they can too." "In fact, I've received DMs from people telling me that I'm the role model that they needed and wanted to see more of," she adds with a smile, "These things keep me motivated." 
Repeatedly, Ain emphasises the power of knowledge. After all, her interest in coding began years ago, back when she ran an anime fan fiction blog. Though it might have been a hobby, she managed to pick up basic HTML and CSS skills
Now that she's entered the industry, she seeks to spread a simple message: coding can be accessible.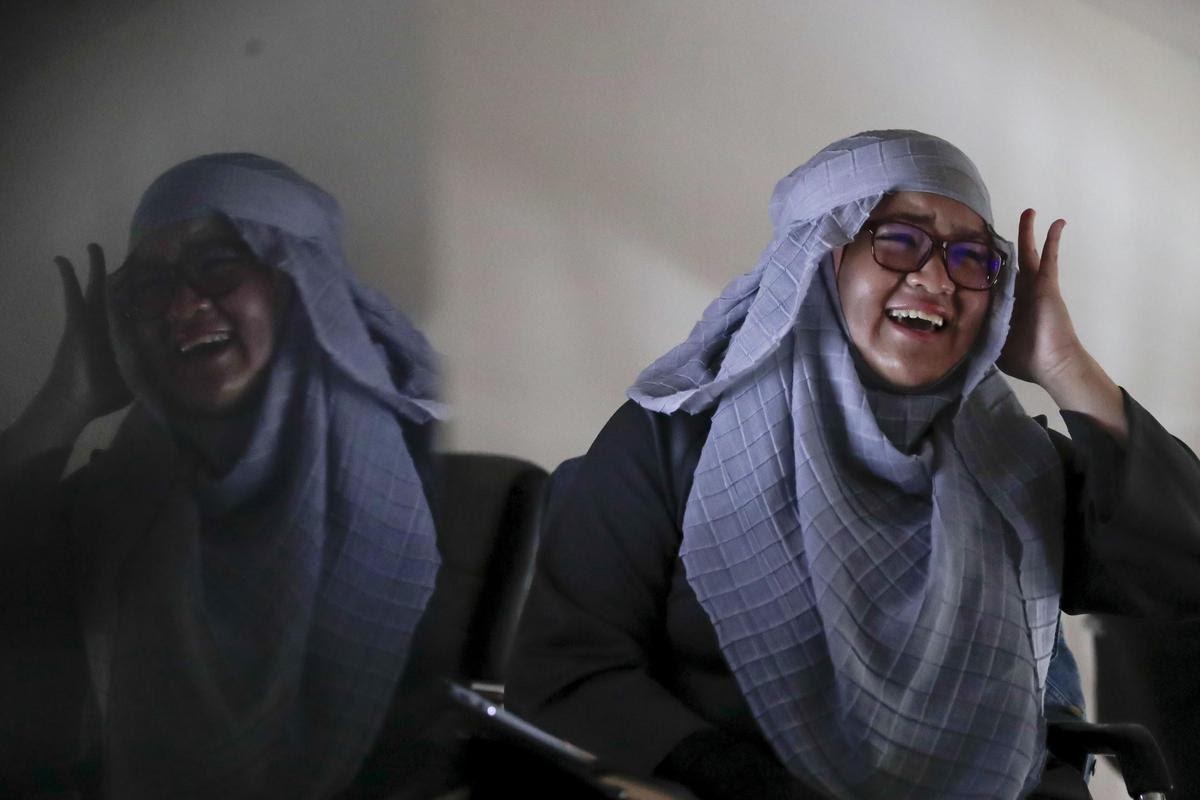 Despite being active online, the 22-year-old also recognises the downsides of excessive screen time. This isn't surprising, considering how
studies
have shown the associations between screen time and mental health.
Ain tells me that poor video performance and negative comments used to overwhelm her.
Over time, she learned to grant herself occasional breaks, citing features like TikTok's screen time restrictions, content warnings and comment filters as effective measures that protect both the creator's and user's mental well-being.
"People can be unnecessarily hateful online. I've developed thick skin, but this isn't the case for everyone. If anything, we should be able to isolate ourselves from screens when needed," she concludes.
Tackling The Problem Of A Sleep-Deprived Nation
It was mid-afternoon when I met Zoe (@SgSuperNanny) at a cafe. She's a 41-year-old mompreneur and sleep expert.
Packed with infectious energy from the get-go, she opted for a non-caffeinated drink. Is this what good sleep does to a person?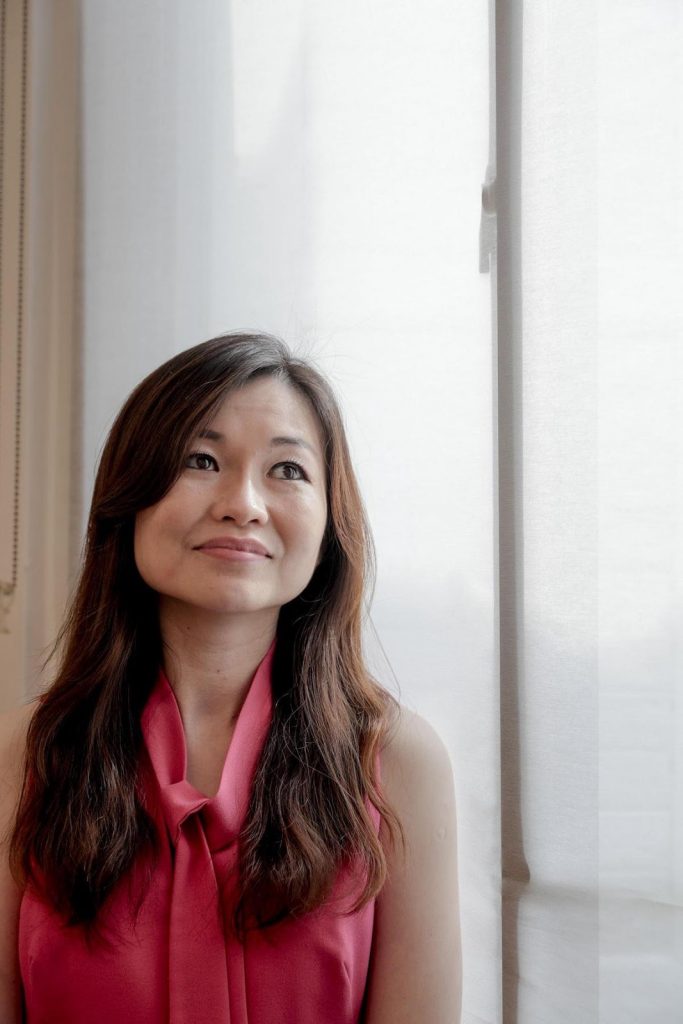 Health specialists are often pegged as stoic intellectuals, but TikTok has changed this impression entirely. 
Offline, Zoe is a professional who provides sleep training for both babies and adults. Online, she condenses information into fun, educational videos that cover a wide range of topics pertaining to sleep.
Limited to 60 seconds, she offers easily digestible answers to questions like "What are the effects of bad sleep?" and "What types of food aids in sleep?" 
The goal was never to trivialise serious sleep conditions, but rather to provide nuggets of information that might help others in a similar predicament. 
"When I first became a mum, I knew nothing about sleep. Once, my neighbour saw my panda eyes and told me to explore sleep training. I was initially unconvinced, but since she was a well-rested mother while I was a tired, grumpy mother of twins, I started doing a ton of research."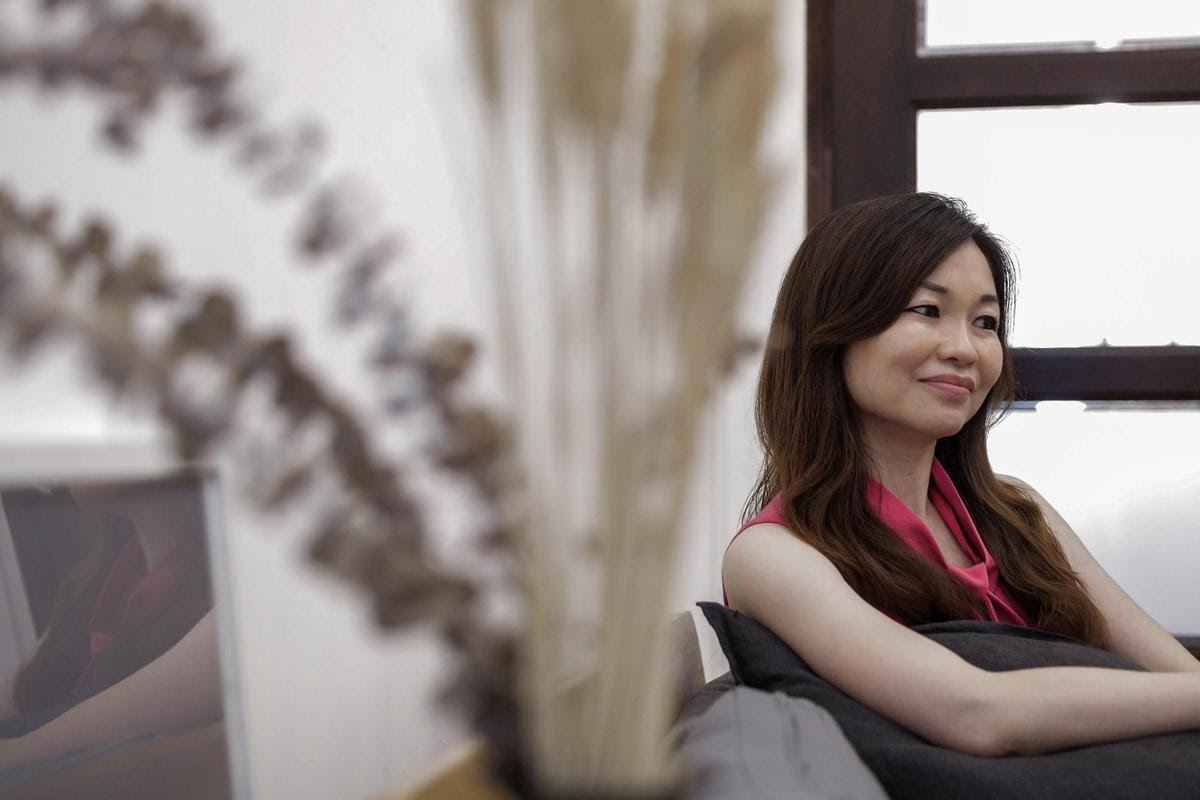 As a mother of four today, Zoe tries to limit her children's consumption of screens, but admits that it's tough in this day and age. "I tell them: disconnect to connect. I don't mind them going on their gadgets, but they must learn to cut off and be fully present when needed."
"So, what's the most common cause for poor sleep?" I asked, curious.
According to Zoe, a majority of her clients point to stress as their root cause. While that may be true, there are a multitude of other factors that go unnoticed, like one's food intake and the habit of scrolling through phones before bed.
She stresses how blue light from our devices reduces the production of melatonin, a hormone that makes us sleepy. Over the course of our conversation, I caught myself grumbling to Zoe about the difficulties of getting good sleep. I suppose she has that effect on people.
"For starters, maybe it's best not to consume caffeine at 4PM," she points teasingly towards the iced latte by my side.
That night, I surprised myself by reading an actual physical book before bed instead.
Normalising The Conversation On Mental Health Issues 
Chances are, you've had days where you just want to crawl into a hole and disappear.
This is so even for Priyahnisha (or Nisha), a counsellor at a social service agency and co-founder of the non-profit organisation (NGO) Mental ACT.
"Once, I went on a rampage of deleting social media apps off my phone. I always come back to it eventually, but I become more conscious of the type of content I expose myself to."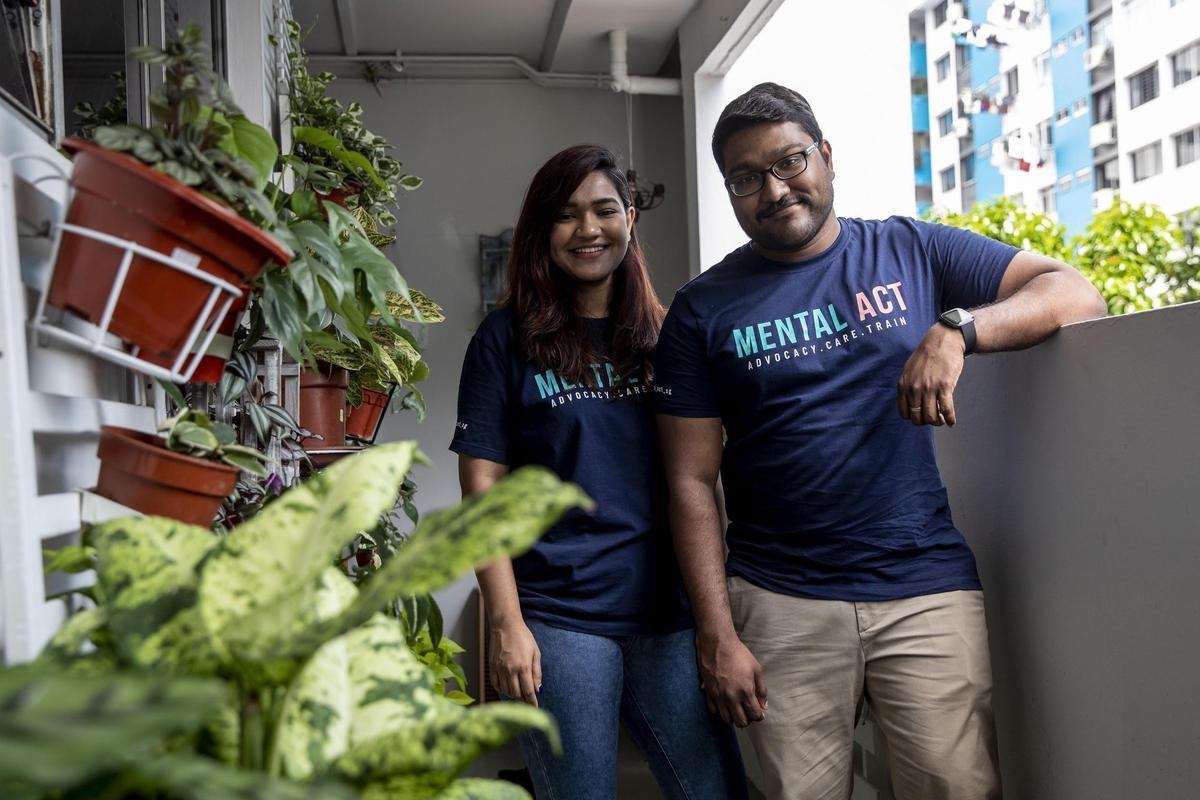 It's clear that we all struggle with social media consumption. But cutting it off completely? It's unthinkable for most. Call it
FOMO, kaypoh,
or the need to connect.
In 2018, she started Mental ACT together with her partner, Devan, a social worker.  While still fairly new, their goal is to bring together a pool of like-minded mental health professionals, specifically those from the Indian Community.
"Through research, we've learned that people generally feel more comfortable opening up to others who can resonate with their own culture."
"As Indians who grew up here, we've witnessed the stigma surrounding mental health within our community," she explains. "We want to raise awareness and provide better resources for those in need."
Nisha and Devan, along with their team of volunteers, dance to popular tunes on their TikTok  (@Mental_ACT_Singapore) while listing signs and symptoms of anxiety. They remind others of the need to stay positive and bring up problematic issues like excessive comparison and the lack of boundaries within families.
Odd as it sounds, it has been an effective way for them to reach out to a younger audience.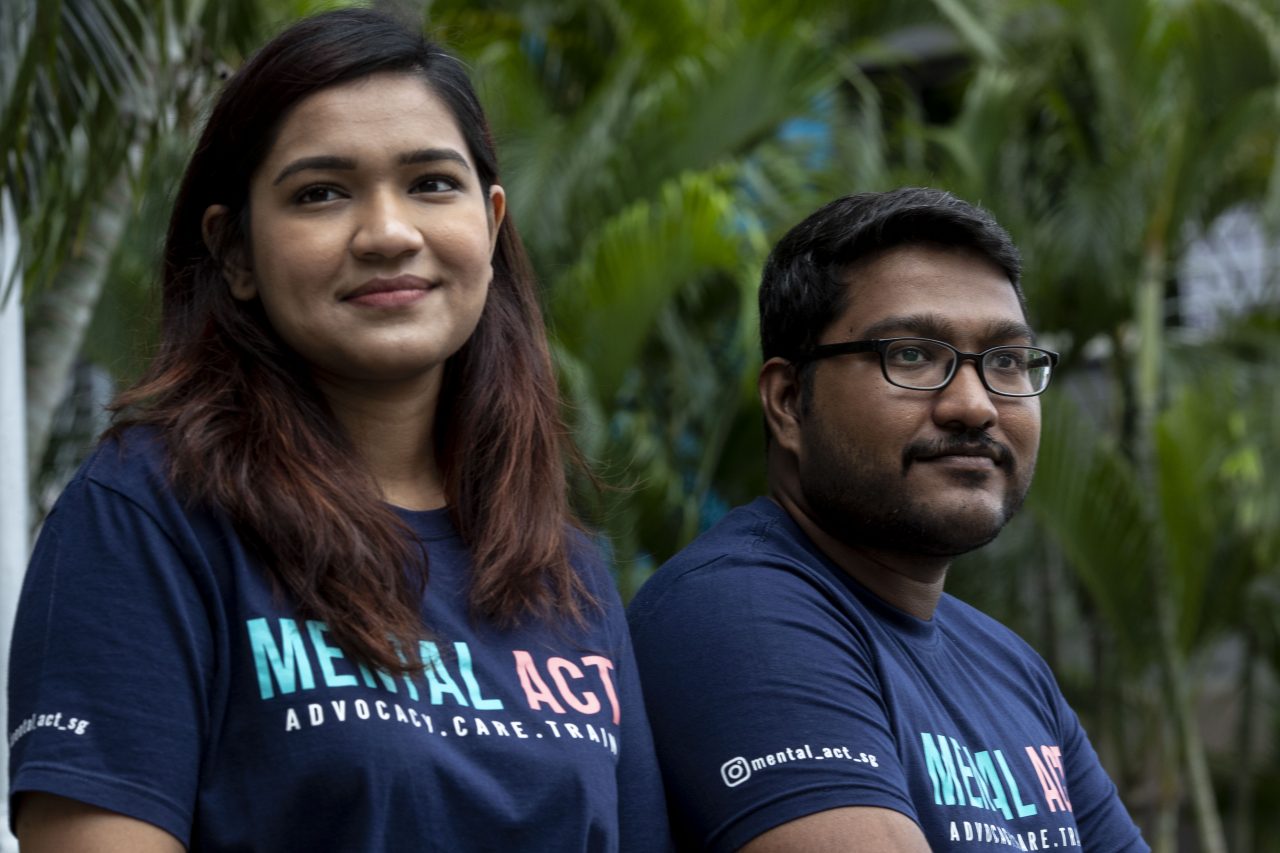 To their surprise, a particular clip blew up one day; it has since garnered close to 26 thousand views. It was a video on the societal pressures placed on men, and their fear of appearing
vulnerable
.
At the peak of Covid-19, a wave of calls came through their 24-hour crisis hotline. "Some called us just to rant, but we also dealt with more serious cases where crisis intervention was needed."
Nisha's concern for youths was apparent; it was evident in her tone: "We've had several young callers share stories of cyberbullying on social media. It's a problem unique to this generation."
But as impressionable as teens can be, she believes that it's important not to shelter them completely.
"Social media has a mind of its own. Ultimately, I just wish that it can be a safer place. For some, that is already the case. We have to keep that going by setting a good example."
Uncertainty & Possibilities: Lighting The Way For Young Creatives
Finally, there's the surreal works of visual artist Aundraj (@Assthrowknot), which have caused quite a stir online. After all, a typical post on his account features unearthly creatures set against the backdrop of everyday Singapore.
Ever seen a colossal Evangelion robot in your neighbourhood? What about sharks passing through Marina Bay Sands? Anything is possible with augmented reality.
"I like making it as weird as possible," he tells me. "That gets people guessing."
Beaming, he clarifies: "The creatures are all fake—of course they are! I'm glad that it gets people excited."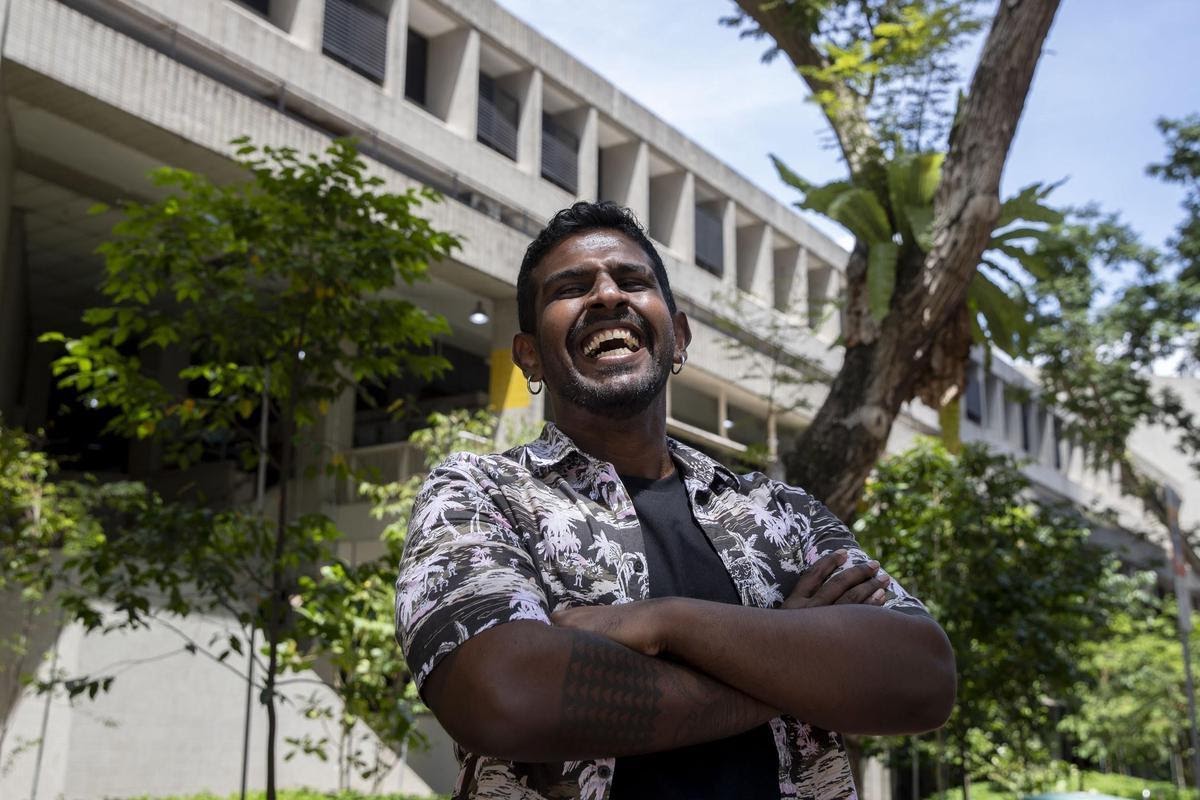 This goes without saying, but Aundraj's videos are remarkably creative and out of the box—certainly not what you'd expect.
"When I posted my first video on TikTok, I had to mute my notifications. It was hilarious, people were squabbling in the comments."
"It's interesting because we don't often see such works on a social media level; it's typically found in higher budget advertisements and films." 
It strikes me that for someone as talented as Aundraj, humility is still a distinct quality. He was shy to receive compliments and expressed an insatiable hunger for growth. 
Turns out, he majored in engineering and took a complete turn only after graduating from university. With complete candor, Aundraj shares that he went through a phase of anxiety. "I struggled with the idea of having it all together. I felt lost and took a break because I didn't know where I was going in life."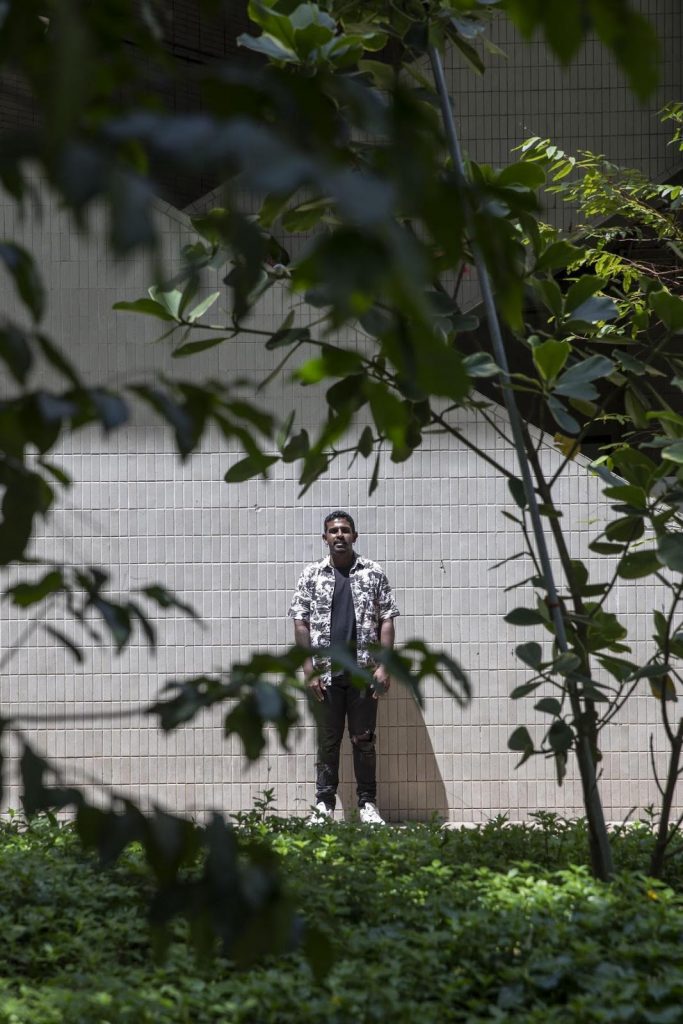 What's even more mind-blowing than his work is the fact that everything was self-taught. 
"During my break, I scoured the net for information, anything from video tutorials to articles." To him, knowledge is key. Through his videos, he hopes to open the minds of young creatives who have yet to realise their potential.
"I don't think I've beaten anxiety completely; it's always lingering. But it's great that we have so much resources online these days. If you need help, there is help." 
Unfortunately, numbers can function as a ruthless tool of measurement. Surely, a creator's worth must go beyond analytics. Once a victim to these metrics, Aundraj has since had a shift in his mindset. 
"When I first started out, I related the number of likes to whether my art was good," he admits,"It made me frustrated and kept me from enjoying the process."  
"Social media is literally in the palm of our hands. It creates the illusion that it's part of you. When glued to our screens, we get caught up in the small things."
"But with more people speaking up online, things are changing. Hopefully, it's all for the better." 
Who knew that an app made solely for short-form fun would benefit people in so many ways? The recounts of these creators contain touches of humanity that are noticeable in the way they turn personal struggles into raw, relatable content.
Toxicity is inescapable online, but there also exists diverse groups fighting to bring just a bit of joy and light—both things that we sorely need.
In a time of social distancing and isolation, social media can be an invaluable tool for us to keep in contact with friends, loved ones and the world. Learn to take breaks, filter your list; whatever it takes to stay sane. Most of all, remember that kindness never hurts. 
With Covid-19 dominating the most of 2020, most of us have been spending a lot of time online as we are cooped up at home. Amid the excessive scrolling and screen time, it's easy for people to overlook their safety and mental health. TikTok is committed to navigating these challenges, first by creating a safer internet. 
The launch of initiatives such as the #MoveforMentalHealth and #NEDAwareness, for instance, serve as ways to kickstart a bigger conversation surrounding mental wellness and body positivity. On top of that, policies are continually strengthened to further protect the well-being of the community. Learn more about them here.